HTC One is a high-end smartphone that deserves the highest level of protection. Piel Frama is a Spanish manufacturer known for the quality of their handmade products and now they offer range of HTC One cases, perfect for those who demand the highest quality accessories that will protect their smartphones.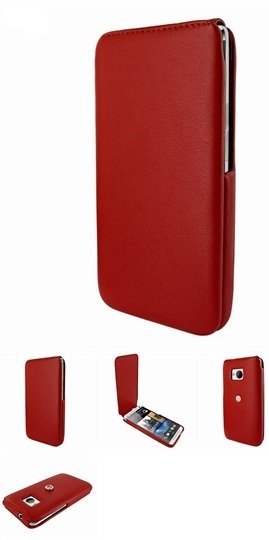 If you are looking for a product of highest quality and extremely durability, the iMagnum case from Piel Frama will meet your needs. Handmade in Spain, this case for HTC One offers very high level of quality when it comes to materials and workmanship.
This HTC One flip case is made of premium quality leather. It is very convenient and features necessary cut-outs for the proper functioning of your HTC smartphone. The model iMagnum combines excellent design and comfort.
iMagnum series of leather HTC One cases comes in several varieties: plain one (as in the picture above); Ostrich and Crocodile. All of them are available in several colours.
Unlike many other cases, iMagnum uses an internal thermoplastic polymer for durability and a perfect fit. Characterized by a strong magnetic closing system, you can be sure that the device will remain firmly in place.
Our opinion:  Anyone who has ever felt the Piel Frama leather in their hands will remain faithful to this brand forever.