Watch out Pandora, Spotify, and Tidal – there's a new music service in town.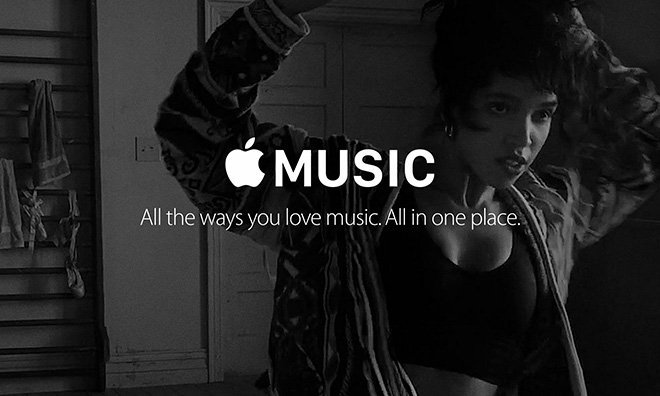 At the WWDC 2015, Apple showed the world that it's more than ready to finally dominate the music streaming scene by releasing Apple Music. While similar to its rivals, the service comes with some differences and today we'll tell you all you need to know about it.
What Exactly Is Apple Music?
A single, intuitive app that combines the best ways to enjoy music – all in one place. – Apple
Like we said up above, it's a new music streaming service that lets you listen to any song in your iTunes library on your iPhone, iPad, iPod touch, Mac, or PC. Before iTunes fans start to panic, let's clear the air – Apple Music won't replace iTunes. Those who want to purchase music will still be able to do just that via iTunes and if you want to stream music, you'll do it via Apple Music. Simple.
There are five parts of Apple Music: For You, New, Radio, Connect and My Music. Apple Music will replace the Music app on your iPhone, so you'll have everything in one place.
Is Apple Music Free?
Sadly, no, but you do get a free three-month trial. After that, you'll need to pay €9.99 per month (single membership) to use the service. You can also get a family plan at the price of €14.99 per month. Naturally, Apple Music members will get a number of benefits which you can read more about on Apple's official website.
What About Beats Music?
It will basically transition into Apple Music, but no worries – all Beats Music members will be able to switch their accounts once the service officially launches. All of your playlists and library will be saved and moved for you to use in Apple Music.
Beats 1 Radio vs iTunes Radio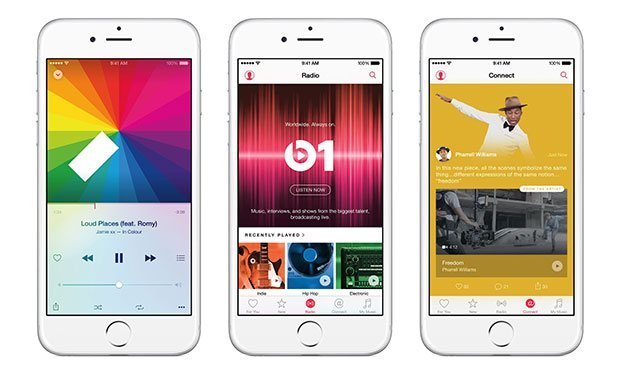 You won't actually need to subscribe to Apple Music in order to listen to Beats 1, which is Apple's new 24/7 global radio station calling in from London, New York, and Los Angeles. Beats 1 will be hosted by numerous radio celebrities and special guests, i.e. "music experts". Beats 1 is like iTunes Radio, only better. You'll get live programming on weekdays, special events on weekends, plus you'll be able to build your own radio station.
iTunes Radio will continue to exist, but if you subscribe to Apple Music you won't have to listen to ads. Plus you get to skip songs as much as you want if you get a membership.
Apple Music and Siri
That's right, Siri will cooperate with Apple Music and let you ask for songs. Apple has given a couple of examples:
"Play the top 10 songs in Alternative."
"Play the top song from May 1982."
"Play more songs like this."
How Is Apple Music Different Than, Let's Say, Spotify?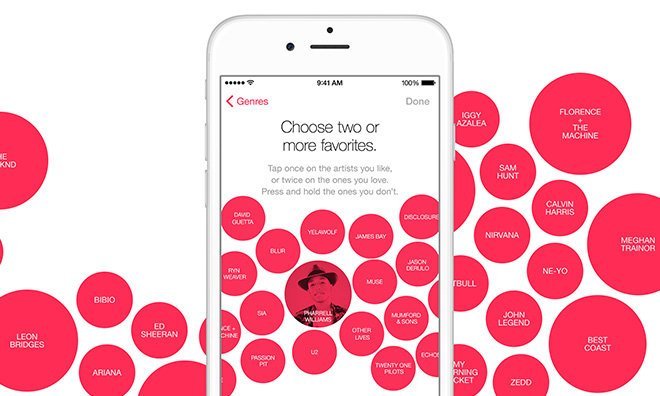 Both boast a song catalogue with over 30 million songs, but according to Apple, Apple Music will have more exclusive tracks and songs from a bunch of unsigned artists wishing to make it in the world of music. It's still unclear, however, which songs you'll be able to stream and which will be off limits.
When Will It Become Available?
The service will launch on June 30 in 100 countries (Apple is yet to release the full list) for iOS, PC, and Mac, and later this year (most likely autumn) for Android devices and Apple TV.