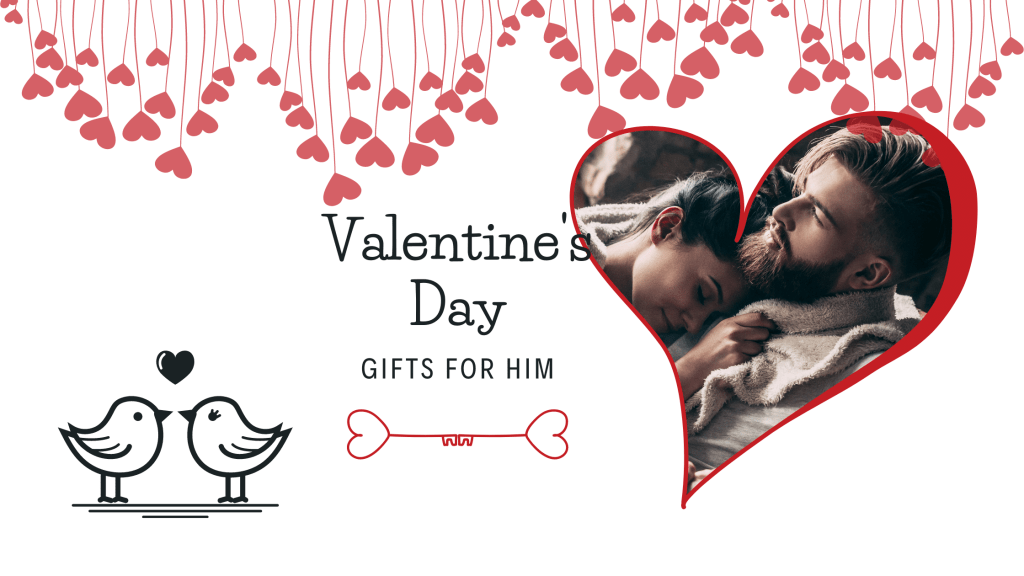 Getting the perfect Valentine's gift for your boyfriend or husband doesn't have to be a difficult task in 2021!
Along with a tall cold glass of craft beer, give him the gift of the own little movie theatre to enjoy watching his favourite team play. A mini projector combined with the best Bluetooth speaker also makes for an incredible movie date night.
If his style statement is elegance, then a mix of tradition with the features of a modern activity tracker will be the perfect smart gift. For a cyclist, the Zealot S1 wireless speaker is a multifunctional accessory that is a must.
You must be the princess he tries to save at every level! Gift your gamer boy some fun big boy toys like the Parrot AR. Drone or the Shinecon gamepad!
With our selection of Valentine's Day gift ideas, you'll find the right gift for that right man in your life.
Big Boy Toys for the Gamer Boys
Has being a dad made your husband forget the kid in him? Have you been taking over your boyfriend's gaming den with your impressive gameplay? These gadgets will please the thrill of gaming, both online and offline.
Parrot AR. Drone 2.0 Elite Edition for a Bird's Eye View of the World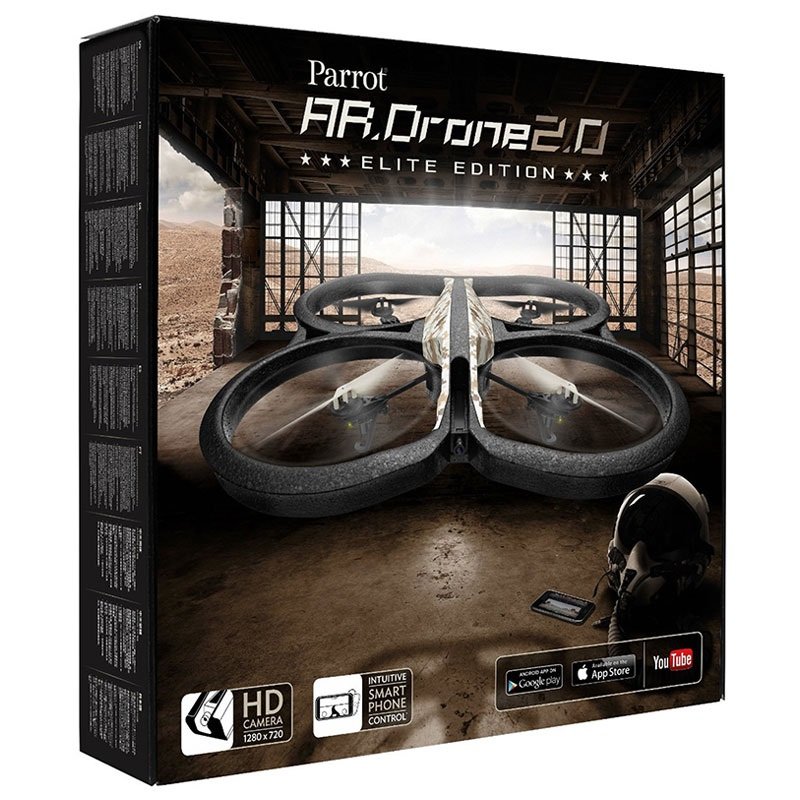 He might not be piloting a fighter jet, like in his games, but with the ParrotAR. Drone 2.0 Elite Edition he can experience the thrill of maneuvering a flying object. This fun gadget is the modern-day craze of RC vehicles.
The drone offers extreme precision control thanks to the carbon fibre tubes, fibre charged nylon plastic parts, with sintered metal mould injected EPP hull. Connect the Parrot AR. Drone with your smartphone and get it moving and scanning the grounds below from the skies.
Features that will let him know how much you love him
The drone comes with 720p, 30FPSHD Camera and a 92° diagonal wide-angle lens.
Enjoy its absolute precision. It has a 3-axis gyroscope for 2000°/second, and an accelerometer for +/-50mg precision. Its magnetometer gives 6° accuracy.
Also comes with a pressure sensor +/- 10 Pa precision, ultrasound sensors for ground altitude measurement (come with liquid-repellent nano-coating), and a 60 FPS vertical QVGA camera for ground speed measurement.
Enjoy live streaming, video storage on the move or with a USB flash drive, and creating high-quality movie shots via Director Mode (in-app purchase).
Shinecon G04 Universal Bluetooth Gamepad for the Gamer on the Go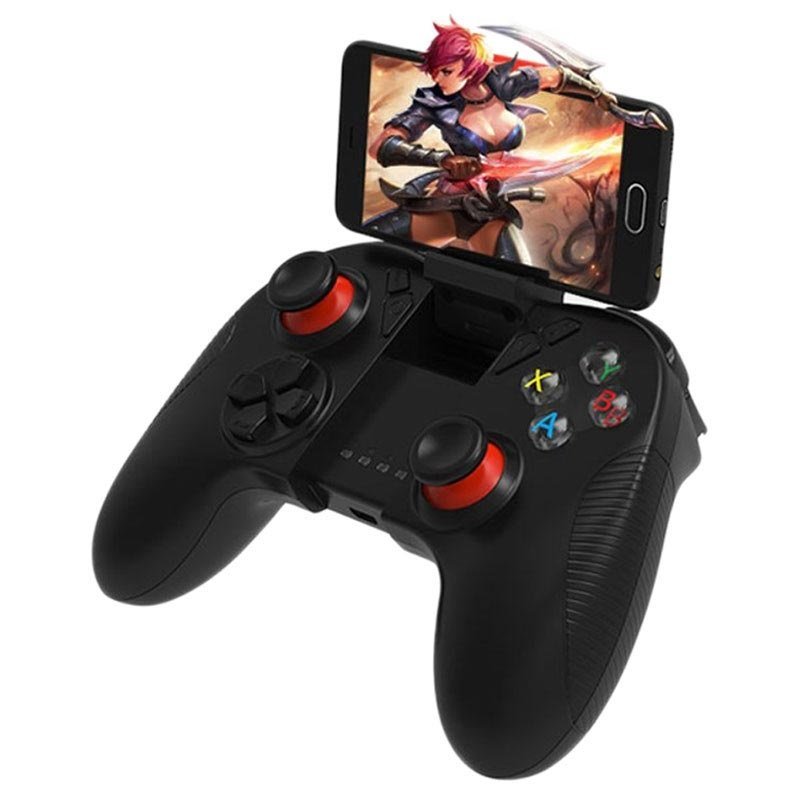 All work and no play can make your significant other a very, very bored man. The Shinecon G04 universal Bluetooth gamepad is perfect for the gamer in him to sneak out during breaks and feel relaxed.
The Shinecon G04 lets you enjoy your smartphone games with the comfort of a handle-held remote controller of gaming consoles. This smartphone accessory's integrated holder fits phone widths of 50mm to 80mm.
Features that will let him know how much you love him
Up to 30 hours of continuous use, thanks to its built-in rechargeable 300 mAh battery.
It is easy to use! Connect your Android device via Bluetooth to the Shinecon gamepad and begin playing.
The gamepad provides the ultimate gaming controller experience. It also has anti-slip straps that ensure the perfect grip and comfortable play.
On the Run for Some Fun
Exercise and music, both help release those good happy hormones that uplift mood and improve life. With the stylish smartwatch, help your man stay on track with his fitness goals. And for all those long commutes, a noise-canceling headphone will be his best friend.
CV08C Sports Smartwatch for the Stylish Gym Body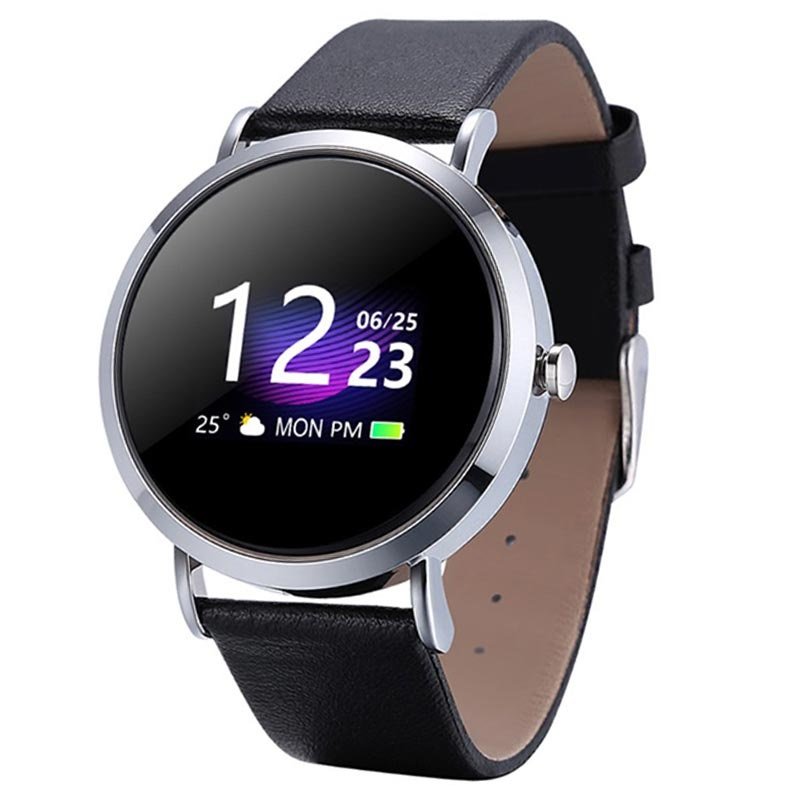 The CV08C Sports smartwatch brings together the simplicity of traditional watches and the smartness of activity trackers. This gadget looks fantastic with a business suit, everyday casuals, and, of course, with athleticwear.
In addition to its myriad of fitness-related features, the CVO8C lets you receive real-time notifications and call alerts when connected to your smartphones. Change the HD watch face to suit the mood of the day or the occasion.
Features that will let him know how much you love him
Sweat it out worry-free with its IP67 waterproof certification.
Set up its heart rate and blood pressure sensor to meet all your fitness tracking needs from jogging to weight lifting. Improve your sleep schedule with its sleep tracker.
Stable Bluetooth connectivity with Bluetooth Version 5.0 to stay connected with your smartphone notifications while you exercise.
Anker SoundCore Space Wireless Headphones to Cancel Out the Noise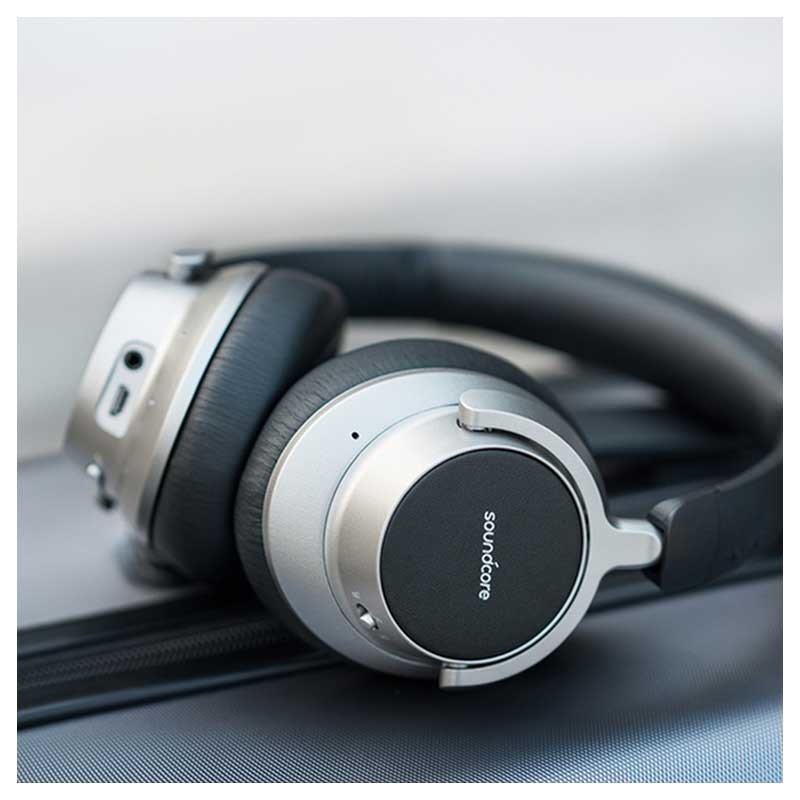 The perfect gift for the music buff, the Anker SoundCore Space Wireless headphones reduce ambient sound by up to 96% with its hybrid active noise cancellation feature. With two 40mm drivers, he can enjoy luscious waves of music with heart-thumping, powerful bass.
Long-term wear doesn't have to make listening to his favourite tunes uncomfortable! These headphones come with soft memory foam ear-cups that don't put unnecessary pressure on the ears. Change music with the on-ear touchpad and answer calls with its built-in microphone.
Features that will let him know how much you love him
The foldable design and hard-shell travel case make the Anker SoundCore Space headphones easy to carry around with you on your travels.
You can also enjoy these headphones in the wired mode using the accompanying AUX cable.
Its built-in rechargeable battery allows you to get up to 20 hours of playback on the wireless and up to 50 hours on the wired mode.
Gifts Perfect for a Lazy Day or a Romantic Date Night
When it's time to take a break and enjoy his well-deserved time off, these are the gadgets he will love. What's more? You can use these gadgets to create a fun date-night.
YG300 Mini Portable Projector for When It's the Boys' Night-in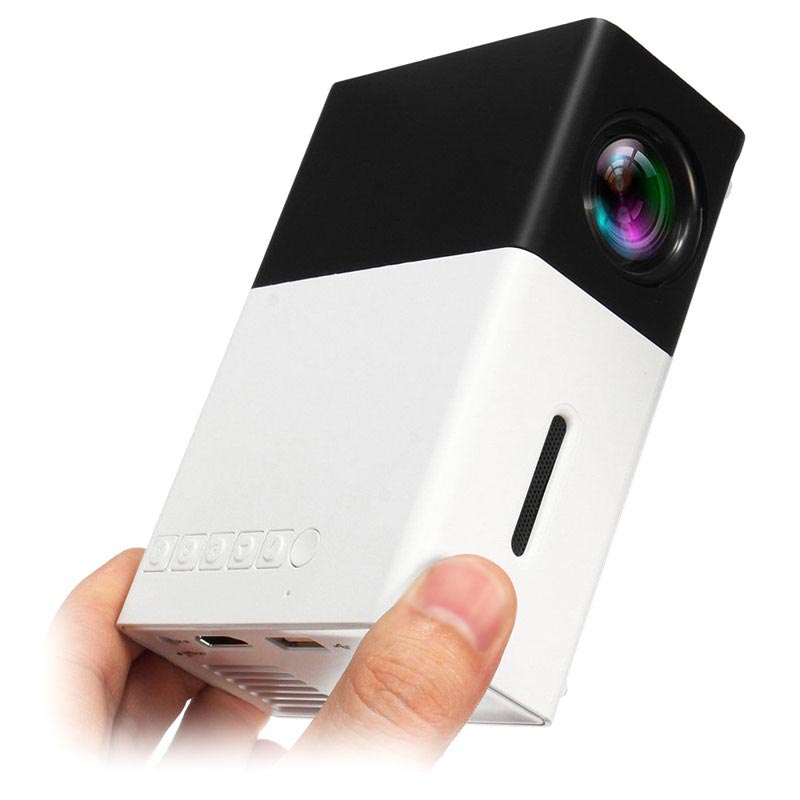 Big soccer match or favourite action movie, let the YG300 mini portable projector put them on the big screen. While you have your girls' night out, let him enjoy his boy's night-in.
Designed with a USB port, HDMI port, TF card reader, and a 3.5mm audio port, connect your YG300 Mini Projector with a variety of devices. Enjoy high quality 1080p Full HD resolution for screens up to 60-inch. Want to enjoy a movie while camping? Connect the mini projector to a power bank and have your mobile theatre up and ready!
Features that will let him know how much you love him
The YG300 measures 126.4mm × 85.8mm × 47.7mm, making it extremely portable and easy to carry even on your outdoor trips.
It comes with control buttons and remote control for easy control of playback and settings.
You can use the headphones jack to enjoy high-quality sound and your favourites on the big screen at the same time.
Zealot S1 Multifunctional Wireless Speaker for Romantic Bike Rides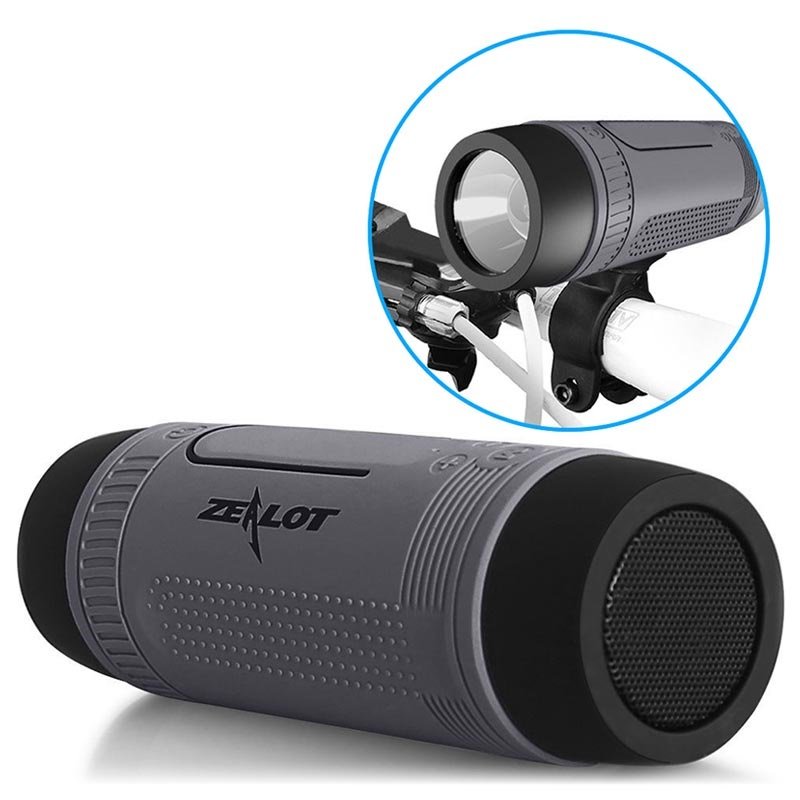 Are you thinking of a functional gift for your cycling-enthusiastic significant other? Then the Zealot S1 multifunctional wireless speaker is a gift you shouldn't skip. This compact gadget easily clips on to bike handles and also comes with a handy flashlight feature for late-night bike rides.
Its 4000mAh battery also serves as a practical power bank that will never let his devices run out when he is out on the biking trails. The Zealot S1 also comes with an in-built microphone allowing him to take up your calls without having to stop his ride.
Features that will let him know how much you love him
The 1W LED torch operates in three different lighting modes to meet the need of use.
Connect your smartphone with its reliable and stable Bluetooth version4.0 connectivity for up to 10m.
The multifunctional speaker also supports MicroSD/TF cards of 32 GB capacity.
Smart Gadgets for a Smarter Lifestyle
These thoughtful and functional gifts will make everyday living much better for your significant other. A charging station will keep devices organised while a dashcam keeps the watchful eyes on the road.
HJZJ001 Charging Stand for the Apple Crate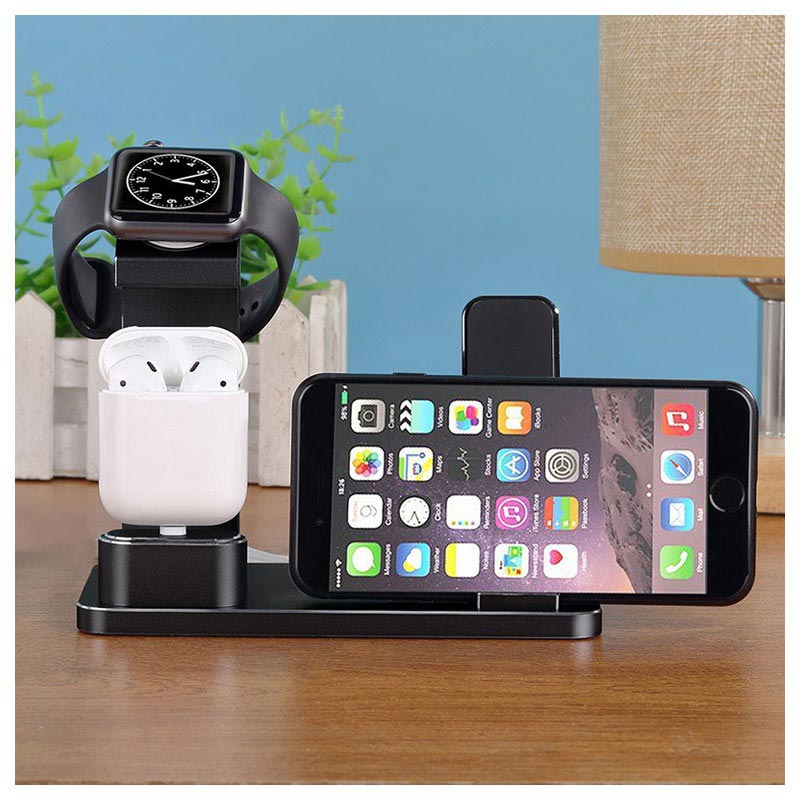 For the gadgets that are the apple of his eyes, give him the HJZJ001 charging stand. This sturdy stand keeps all his favourite Apple products- iWatch, AirPods, and iPhone in one place.
Constructed using premium aluminum, the HJZJ001 has an elegant design that fits in with any environment. Additionally, the holder has rubberised surfaces where it comes in contact with the touch screen displays of your devices to ensure it leaves no scratches.
Features that will let him know how much you love him
It is an ideal organiser and charging station with a Lightning connector for Apple Watch, AirPods, and iPhone.
Use it as a stand to hold your iPhone while you view your favourite videos or make video calls.
Positions your iWatch and iPhone in an ideal viewing position, so you don't have to plug them out of chargers every time a notification pops up.
The stand reduces clutter and makes worksurfaces more organised.
LF8 Pro Mini Dashcam for the Man That Knows Better Safe Than Sorry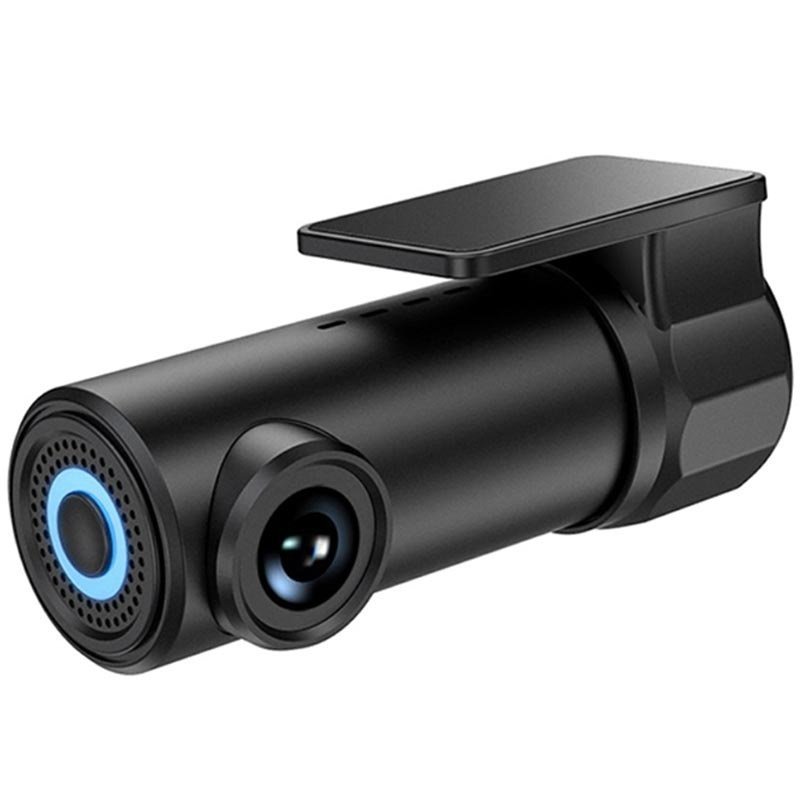 The LF8 Pro mini dashcam is a compact and smart device for automobiles. This gadget requires no expert skills to install and use. Fix the LF8 dashcam using the included tapes and stickers.
The mini dashcam sports a 170 degrees wide-angle lens that can capture up to three lanes! With its motion detection technology, it automatically captures videos on hard braking and in case of accidents.
Features that will let him know how much you love him
It takes up the bare minimum space and never overheats regardless of the conditions.
It captures in 1080p full HD along with audio for a crisp and smooth video.
The dashcam supports Wi-Fi connectivity and a MicroSD memory card of up to 64GB.
The Ultimate Control Station
These are some of our unique picks on the list! Hubby or boyfriend would love to have a little control station of their own. These two gift ideas also make for a great gift set when your smart TV plays the focal role in your binging sessions.
TK668 Air Mouse to Bring in the Future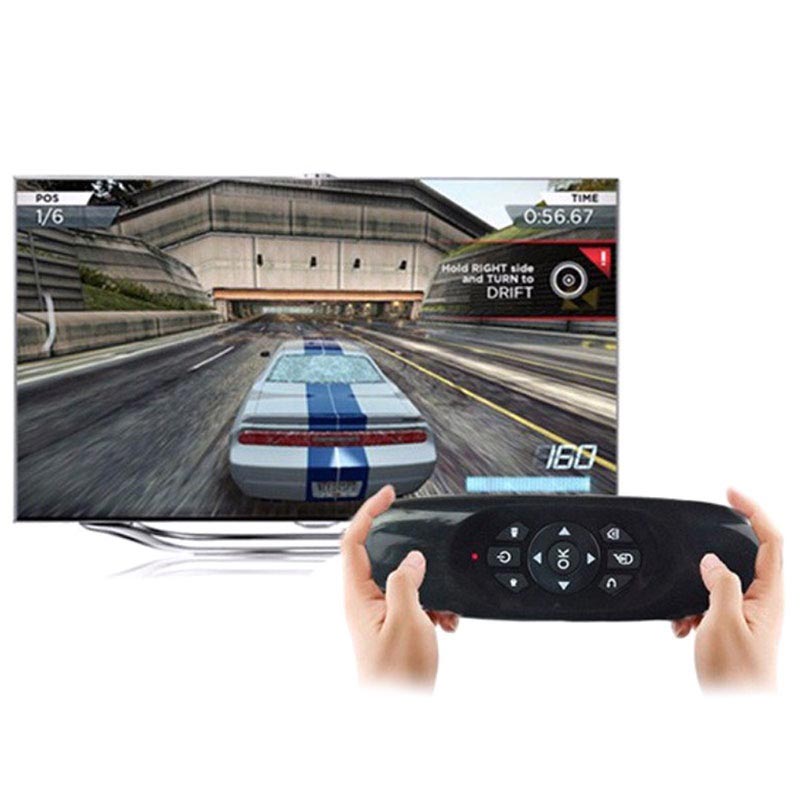 Put to use TK668 Air Mouse's 2.4GHz wireless connection to control your smart TVs and display devices like laptops and tablets! This handy gadget makes playing games, managing music playback, watching movies or surfing the waves of the worldwide web easy.
Enjoy its three in one functionality of an air mouse, QWERTY keyboard with 6-axis gyroscope, and remote control. Easy set-up! Connect the USB dongle to the device you want to use the air mouse with, and you are ready.
Features that will let him know how much you love him
Built-in lithium-battery provides hassle-free charging and wireless usage.
The 6-axis gyroscope allows the TK668 to function as a game controller too!
QWERTY keyboard for quick searches without having to leave your seat to find the keyboard.
Universal Bluetooth Keyboard to Get Work Done Anywhere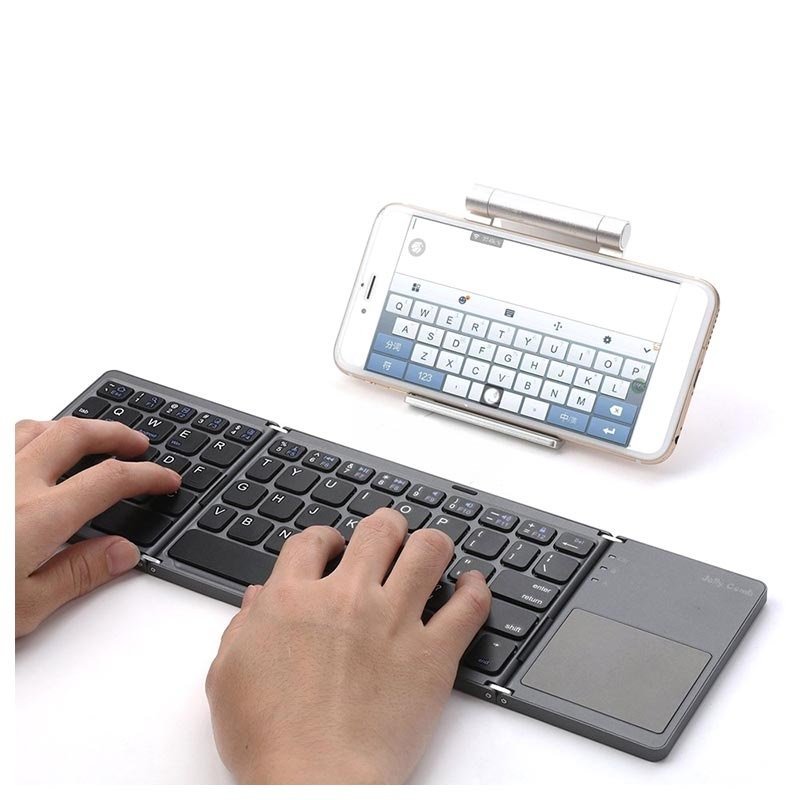 Are you looking for perfect Valentine's Day gift ideas for a studious boyfriend or the study-room confined working husband? The universal Bluetooth keyboard will help them work from anywhere. This slim, foldable keyboard also comes with a touchpad.
Forget about USB cables or dongles, use the keyboard with your Bluetooth connectivity; no installation, no drivers needed! A highly portable design allows taking it with you anywhere you want.
Features that will let him know how much you love him
Ultra-slim construction and the foldable design makes it extremely portable. Set up your study or workstation anywhere.
Enjoy easy configuration with no extra drivers or cables.
The Bluetooth keyboard cuts down on unnecessary weight from weighing on you thanks to its high-quality ABS material.
Get it Personalised for a Unique, Funny or Sentimental Gift!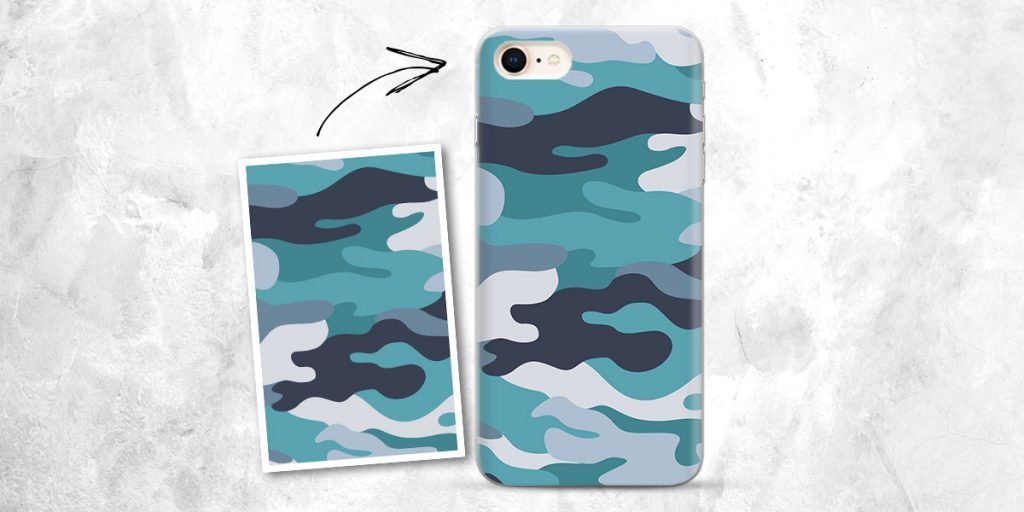 You will never go wrong with a personalised gadget whether you are looking for something fun for your goofy husband or sentimental for your long-distance boyfriend.
With MyTrendyPhone's 2-minute app, you can make a personalised cover or device for your significant other to make Valentine's day even more memorable. Follow our three steps:
Step 1: Select the gadget, its brand, and model.
Step 2: Choose the cover style for the perfect match.
Step 3: Upload your favourite picture or your image creation and BUY!
You Are My One and Only
The first Valentine's Day or the 30th one, whether you are still in the dating phase or have a family of your own, make this Valentine's Day the best ever with the perfect Valentine's gift for him!
Are you looking for some more cute, funny, or thoughtful presents to give him? Let's have a chat, and we will help you find the right match. Maybe also help you with some ideas on creating the perfect romantic Valentine's date.
Linkovi: