Once again, it's time for you to dig up the most romantic poems (or texts) online, open up a box of chocolates, and wine and dine that special person of yours. That's right, Valentine's Day is just around the corner and we want to help you find the perfect gift for your loved one. With this in mind, MyTrendyPhone has prepared a couple of surprises both for you and someone you really like or love. 🙂
We have created two categories specifically for this holiday – For Her and For Him – so you can choose who you need to buy the gift for and then browse our range of products. The best part about this? All the prices in these two categories have been reduced, meaning that you will not only be able to purchase a Valentine's Day gift, but also save up! All you need to do is head over to our website and click on the banner below.
Don't like any of the products in these categories? No worries; you can also pick out a product from our shop and use the code VD15 to get a 15% discount on your desired item.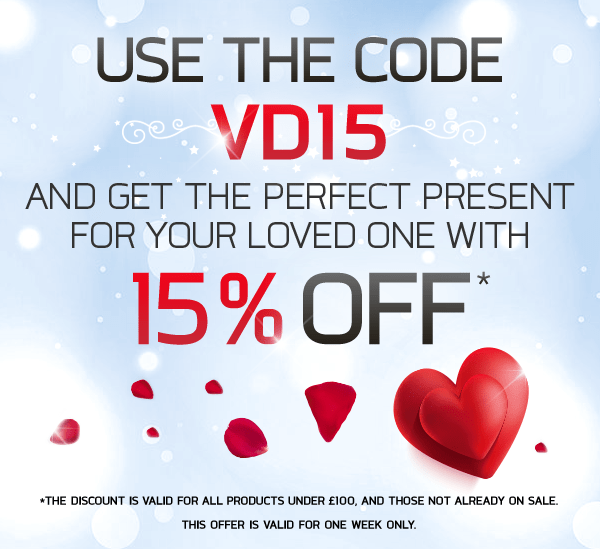 This offer is valid from the 8th of February until the 14th of February, 2016.