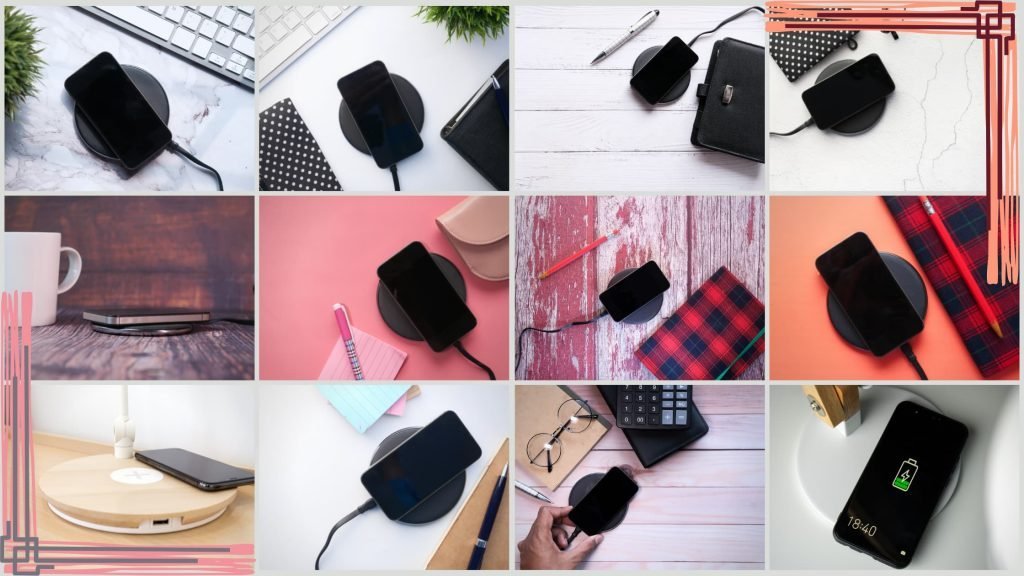 Wireless chargers, once a dream or rather a fantasy, have now become a reality. Newer models of iPhones and Android smartphones come boasting about their Qi-certified wireless charging feature. This technology is not limited to your smartphone but can be found in many other gadgets like wireless headphones and smartwatches, which are Qi-certified devices.
The elegance of a wireless charger and the futuristic aspect it adds to any space is its wow factor. It also reduces the wear and tear of your device that comes with plugging in and unplugging a wired charger. Additionally, a wire-free system allows you to pick up your device without needing to pause to unplug, giving you a more efficient lifestyle.
However, despite their claim, wireless chargers still need to be plugged in to function. They also tend to take up more space than wired chargers, and you may have to sacrifice some portability. You also cannot use your smartphone as you like while it is being wirelessly charged.
Regardless, Qi chargers are a step into a wire-free future. You can even find power banks with wireless charging capabilities. This technology is being constantly improved to increase the effective distance between the charger and the device.
In this post, we cover everything you would ever want to know about the fantastic wireless charging technology.
Wireless Charging: The Magic of Science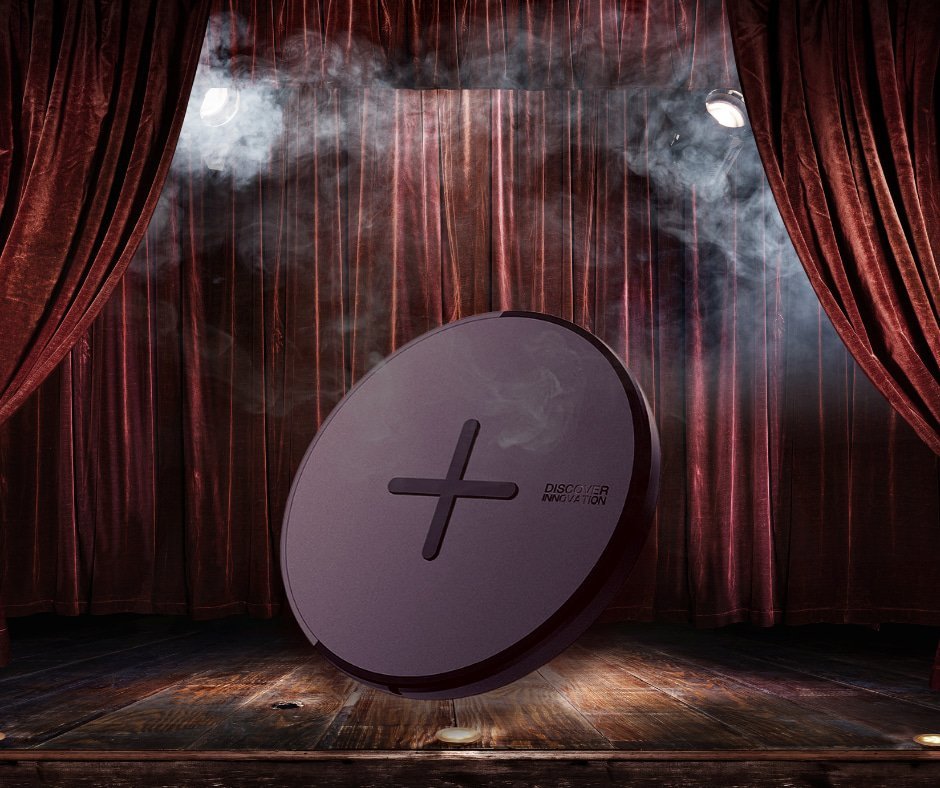 Your Qi wireless charging smartphone, smartwatch and other such gadgets rely on inductive charging.
What is inductive charging?
It is a wireless power transfer process that is based on electromagnetic induction.
Here is a quick refresher of a Physics lesson to understand electromagnetic induction! A conductive wire with a flowing electrical current will have concentric magnetic fields around its circumference.
How do you take this knowledge and apply it to wireless chargers?
In simplified terms, you simply place two coils of electric wires close to each other and pass electricity through one of the coils. When electricity is flowing, the magnetic fields of this wire will cause electricity to pass through the second coil.
Your wireless charging pad and your Qi-enabled device will each have a coil that mimics the above conditions. Usually, for this approach to work, your device will have to be kept near to and right above the charger coil. However, since most people love convenience, wireless charging pads often come with many coils to ensure charging of your device regardless of how it is placed.
So, let us bust some wireless charging myths together!
Swatting Away Myths About Wireless Chargers
As with any new technology, controversies and conspiracies always find their way into the limelight. Wireless chargers have also had their share of these. In this section, we debunk some common myths that aim to spread paranoia about these devices. We also cover some commonly asked questions about wireless charging.
Are wireless chargers contributing to health issues and diseases?
You may recall from our earlier section that wireless charging uses electricity and magnetic fields. They exist all around you since we live in an advanced society.
Your wireless chargers do not emit exorbitantly large numbers of magnetic fields nor does the electricity passing through it affect the human body in any way. In their current state, wireless chargers do not cause diseases, such as cancer, nor do they affect the development of your children. They are just as safe as the electrical wiring in your home.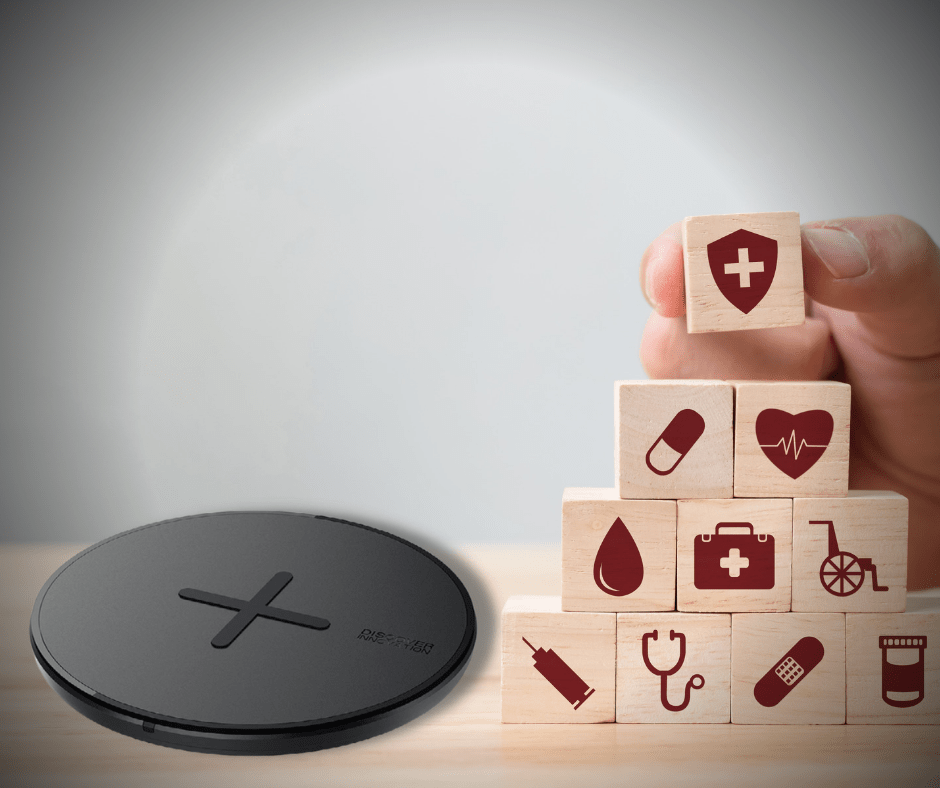 Is electromagnetic radiation (EMF) from a wireless charger dangerous? Can it cause autism?
Your wireless charger emits electromagnetic radiation, with magnetic radiation making up the majority of it. However, the range of the emissions is quite low and does not cause any serious problems.
Additionally, wireless chargers are only active when in use, and hence, the rate of emission of any radiation is limited to the duration of use. Currently, no study has found any link between autism, or any other health conditions, and electromagnetic radiation.
Newer models of wireless chargers are experimenting with different charging technologies, which still need to be studied to warrant any concern.
Is data safety an issue with wireless chargers? Can someone secretly read my phone data?
Data hacking is another common fear people have with wireless chargers. In comparison to your USB-based chargers, no real threat exists with wireless chargers. USB or other wired chargers at public charging stations are usually the ones that pose the threat of data theft.
The only possible way for wireless data theft to occur with a wireless charger would be using NFC technology. However, for that to work, you will have to be the one to grant them access. So, in conclusion, wireless chargers are highly unlikely to lead to the theft of your mobile phone's data.
Could wireless chargers demagnetise my credit card?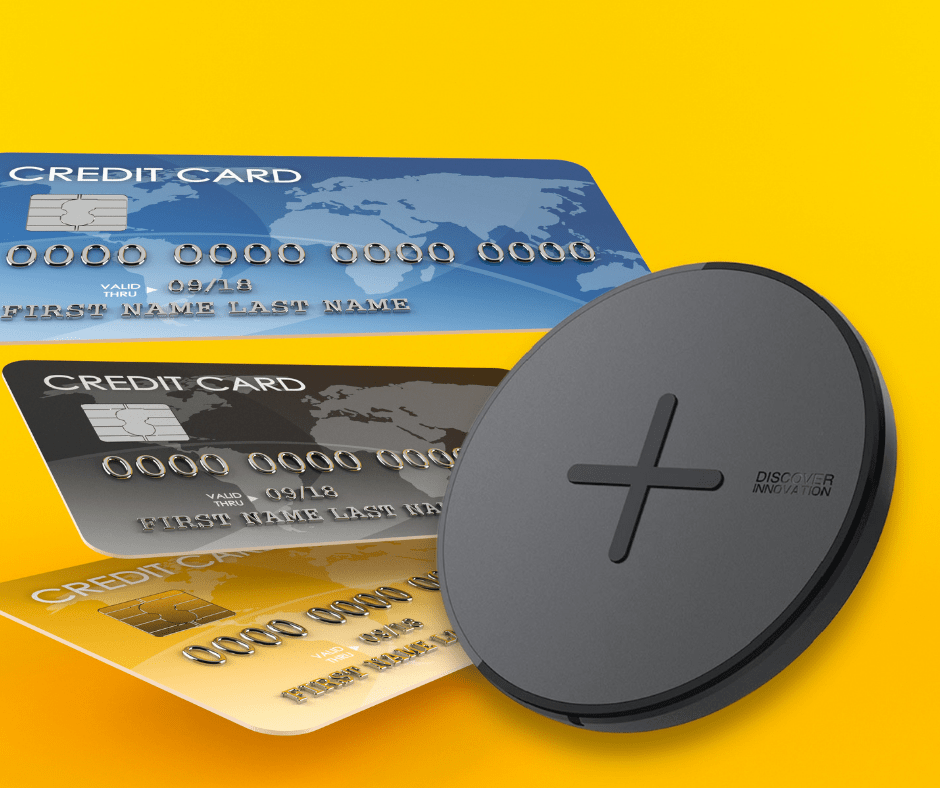 The cards that you use often, like your credit card or even an access card, will either have a magnetic strip, which stores all the information, or a chip. In the case of the magnetic strip cards, there is a possibility of the card losing its functionality when placed on a wireless charger.
Since cards with magnetic strips work using magnetism, placing them on a wireless charger that also uses magnetic fields can disrupt the information on the card. Hence, it is advised that you remove all such cards from your mobile phone case before using a wireless charger.
On the other hand, cards with chips use a different process to store information, which is not affected by the magnetic fields produced by wireless chargers.
Can a wireless charger erase credit card data? Is the wallet case safe to use with a wireless charger?
Credit cards and other cards with a magnetic strip can be damaged by an active wireless charger. Since both technologies rely on magnetic fields, the magnetic fields generated in a wireless charger can affect the information stored in the magnetic strip of your cards.
As such, wallet cases for your smartphone tend to be thicker and may not allow efficient charging via a wireless charger. Hence, wallet cases, containing cards with a magnetic strip, are not an ideal choice when charging wirelessly.
Can wireless chargers cause burns? Can I use my wireless charger pad as a hob?
Wireless chargers like any other electrical device do tend to get hot when in use. However, the temperatures reached by these devices, and the devices charged by them, are almost always within an acceptable range.
And no, you cannot use your wireless charger as an induction hob. While both use coils with electricity passing through them, induction hobs are far more powerful. Also, please do not try charging your smartphone using an actual induction hob. You will just end up with a goopy mess of a device.
Is it possible to wirelessly charge my mobile phone that does not have wireless charging capability?
Yes, it is possible to charge your mobile phone wirelessly with the addition of a wireless charging receiver. These receivers plug into the USB port of your smartphone without adding any bulk to it. Using this approach, you can charge your mobile phone like any other Qi-enabled device with a wireless charger.
The charging needs of older phone batteries may be different than modern smartphones. Hence, it is recommended that you check with the manufacturer before upgrading older devices with any modifications.
Is using a cheap wireless charging pad with my iPhone or Samsung smartphone a bad idea?
Cheap products usually cut corners and will not last very long. These products may not deliver the power efficiently or safely. They could also not have a multi-coil feature, which means accurately aligning your smartphone with the charging coil becomes a necessary step.
Despite their relatively high price, wireless chargers from trusted brands will ensure safe charging of your devices. Additionally, they also tend to come with protective protocols to prevent overcharging and overheating.
You also get the advantage of a multi-coil feature in many of the trusted brand's charging pads, which makes wireless charging extremely convenient. These products will always come with manufacturer warranties and will last longer.
Will wirelessly charging my phone overnight damage it?
For the newer generation of devices and gadgets, this is a myth. One wireless charger can charge multiple devices at a time. So this convenience may have you charging your everyday gadgets overnight.
Most devices, as well as wireless chargers, come with safety protocols that prevent overcharging. Once either the charger or your device has noticed the charge is at 100%, it will stop charging.
Wireless Charger or Wired Charger: The Best Charging Solution for You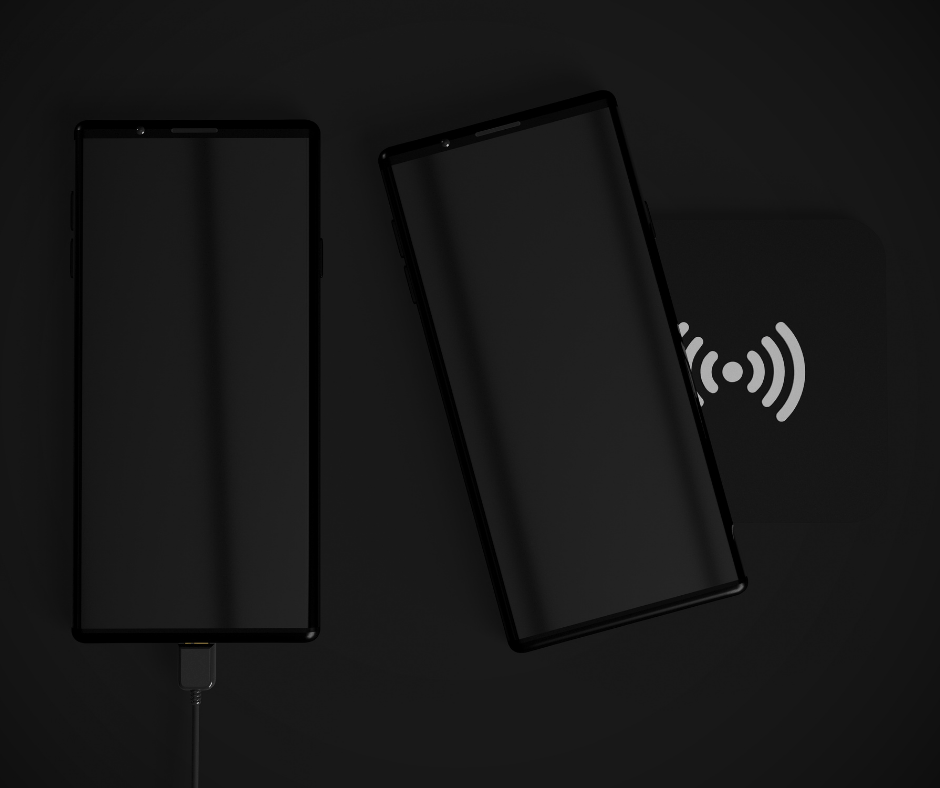 In terms of appearance, there is no doubt that a wireless charger creates a sleek and clutter-free look at work or home. However, it is not truly wireless. You still will be dedicating a plug socket to your charger just as you would with a wired charger.
Despite the plug socket issue, if you have multiple devices that are compatible with wireless chargers, a single charging pad may be sufficient and also better for the environment. You also get a dedicated space via a wireless charger station or pad for your Qi-enabled gadgets meaning you are less likely to lose them.
Wired chargers, on the other hand, offer better portability options, which make them a great choice when travelling. Wireless charging stands and pads tend to be bulkier than a wired charger. Furthermore, unlike with wireless chargers, you can continue using your mobile phone while it charges.
On the one hand, wired chargers offer portability and take up the same number of sockets as a wireless charger, but on the other hand they can be a hindrance for some users. The iPhone design, with a single port for charging and wired earphones, makes wired chargers a bit of an inconvenience. This can be tackled by using wireless headphones to play music, which you can keep using while you wirelessly charge your mobile phone.
In terms of charging efficiency, wired chargers are better than wireless chargers. A dedicated charging port and a direct connection makes charging straightforward with wired chargers.
But with wireless phone chargers, factors such as mobile case thickness or material and alignment of charge coils can influence charging capabilities. Though the issue of alignment does not arise with wireless charging stands and cases, your wireless charger still loses 20% of the power it generates.
Whether charging wirelessly or wired, both generate a certain amount of heat, which is perfectly normal. However, since wireless charging relies on the proximity of the devices, any external covers that trap heat could potentially damage your battery.
Though many factors contribute to smartphone battery life. Wireless chargers cannot be claimed to be the primary culprits. Many chargers and devices include protective protocols to protect against overheating and overcharging.
When it comes to security, wireless chargers are the winner. While portability could be a problem with some models, the concern of security is not. Hacking into your smartphone is more commonly done via tampered wired charging cables available at public charging stations.
In terms of pricing, wireless chargers tend to be more expensive than wired ones. Both types have their pros and cons. The ultimate choice between the two depends on your requirements and your ideal setup.
May the Power of Qi Forever Be with You
When used appropriately, every piece of technology is safe. We hope, with this post, we have removed any doubts you may have had about wireless chargers and enlightened you about the wonderful science behind them.
Are you looking to learn more about wireless chargers, or are you thinking of purchasing one? Get in touch with us, and we will guide you to the right products for you!