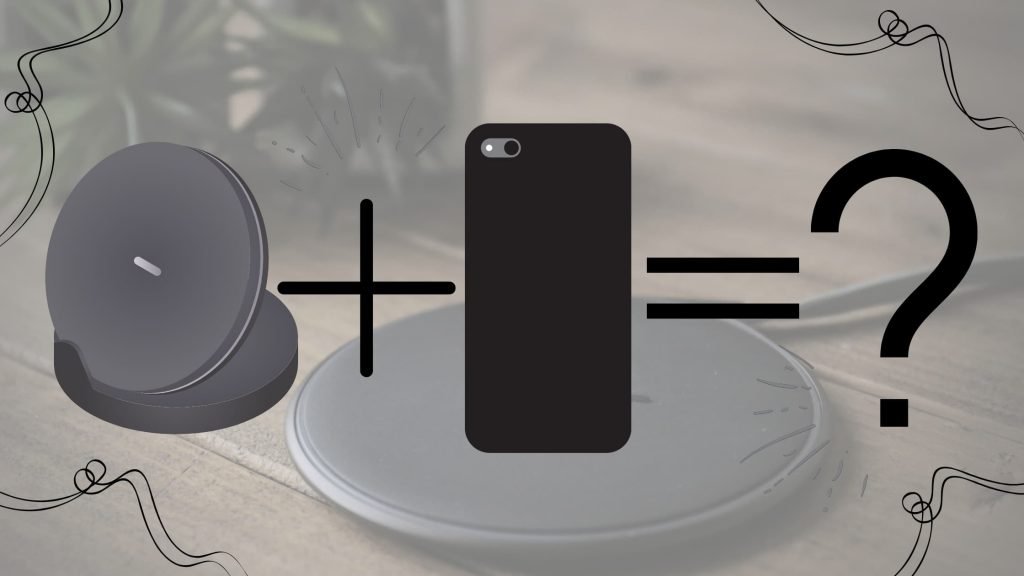 Mobile phone cases and covers are not just gimmicky accessories. These useful additions to your smartphone or mobile help protect them from scratches and dirt. You also get plenty of protective cases that offer protection against fall and impact damage. And if you like to keep things to a minimum, mobile phone covers that double up as wallets might be your perfect pairing.
And whilst the protective features of mobile covers are the primary reasons for purchasing them, the opportunity to personalise smartphone covers also makes them attractive. The variety of models available just grows by the day. Has this been making you wonder whether these cases and covers are keeping up with the current needs of the digital evolution?
It is not just your iPhone or Android smartphone that can be wirelessly charged. Gadgets like your AirPods, smartwatch and others also boast wireless charger support. The sleek and minimal design of wireless chargers also makes them a top favourite electronic gadget.
However, your wireless charger, whether it is a case or a pad, requires proximity to the device to effectively deliver the charge. Moreover, despite their claim of being wireless, these gadgets still need to be plugged into an outlet.
Wired chargers allow you to use your mobile phone while charging and let you keep the mobile cover on. On the other hand, your mobile phone may need to lose its cover and be unobstructed while it charges wirelessly.
Despite wireless charging technology being constantly improved, how much of that improvement will be hindered by the presence of mobile covers and cases? Are mobile covers and cases not a match made for wireless chargers?
We look into all possible problems and solutions of Qi wireless charging capabilities with cases on your mobile phone in this post.
The Science Behind Wireless Chargers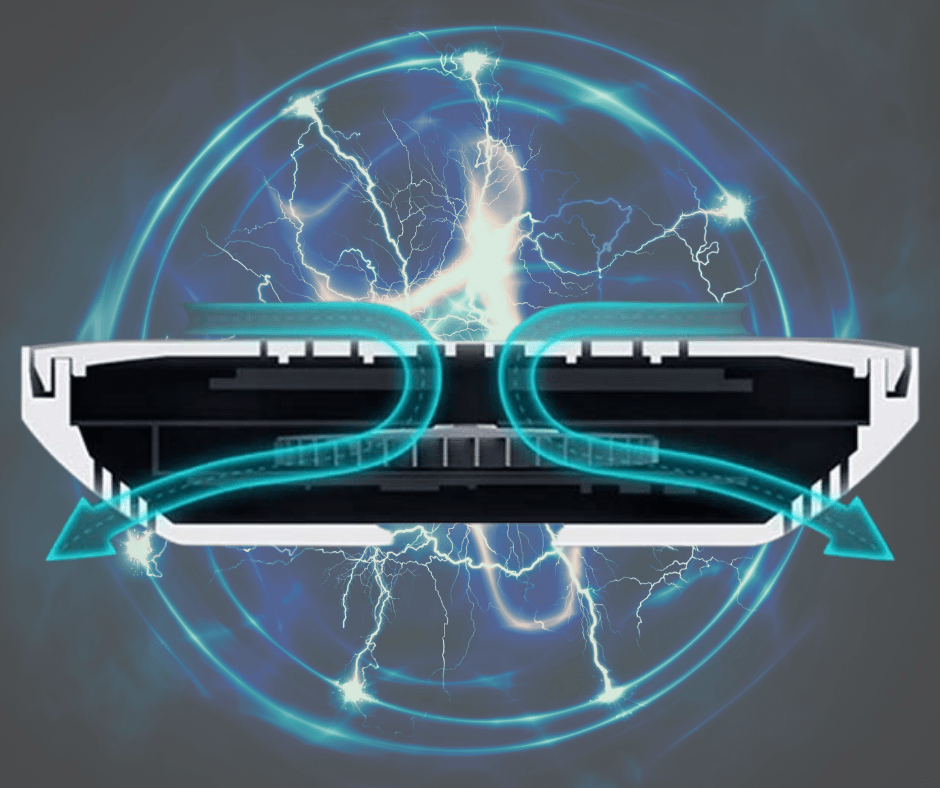 Wireless chargers, those made to charge your smartphone, smartwatch and other such devices, use inductive charging to deliver the required energy to the batteries. Inductive charging relies on the principles of electromagnetism to recharge your device.
Your wireless charger pad or case consists of circular coils. When the wireless charger is connected to an electric source, the current passing through the coils generates magnetic fields around it. A similar coil is also placed in your Qi-enabled smartphone.
You need to place your mobile phone close to the wireless charger's coil and in proper alignment to charge it. When the electromagnetic fields are encountered by the coil in your mobile phone, it results in electricity flowing within it. This electricity then charges the batteries of your mobile phone and other similar smart, wireless-charging-compatible gadgets.
In the case of wireless charging cases or stands, your mobile phone can only be placed in a set position. This ensures proper alignment of the coils in the two devices, and hence, effective charging. In the case of wireless charging pads, especially circular ones, this alignment of coils can be tricky.
In addition to alignment, the coils need to be placed close enough for the magnetic fields to influence the charging coil within your mobile phone. This distance can be affected by the thickness or even the materials of your case or cover.
Everything You Need to Know About Wireless Charging and Mobile Cases
Wireless charging with cases on your mobile phone is a common practice. In this section, we answer your questions about whether or not mobile cases affect the charging capabilities of wireless chargers. We also look at some other concerns you may have when wireless charging with a case.
Does the thickness of the case affect charging wirelessly?
Most wireless chargers easily accommodate a distance of about 7mm between the charger and the device. Thus, a thick case will not affect the charging aspect unless it is an armour case with a thickness of more than 7mm. However, the charging speed may be relatively slower in comparison to charging your phone without a case.
Will using a leather case influence the charging efficiency of a wireless charger?
Case materials like leather, silicone or plastic do not significantly influence the charging capability of your devices. However, a glass cover, or direct contact, will offer the fastest and best charging efficiency. Hence, most companies will recommend that you take off the cover of your mobile phone before charging.
Additionally, you must remember that some heat generation will take place when charging. If your covers are not meant to handle external heat, wireless charging could potentially affect the materials of your mobile phone's case or cover.
Can a metal case or metal components of my mobile phone's case cause issues while charging wirelessly?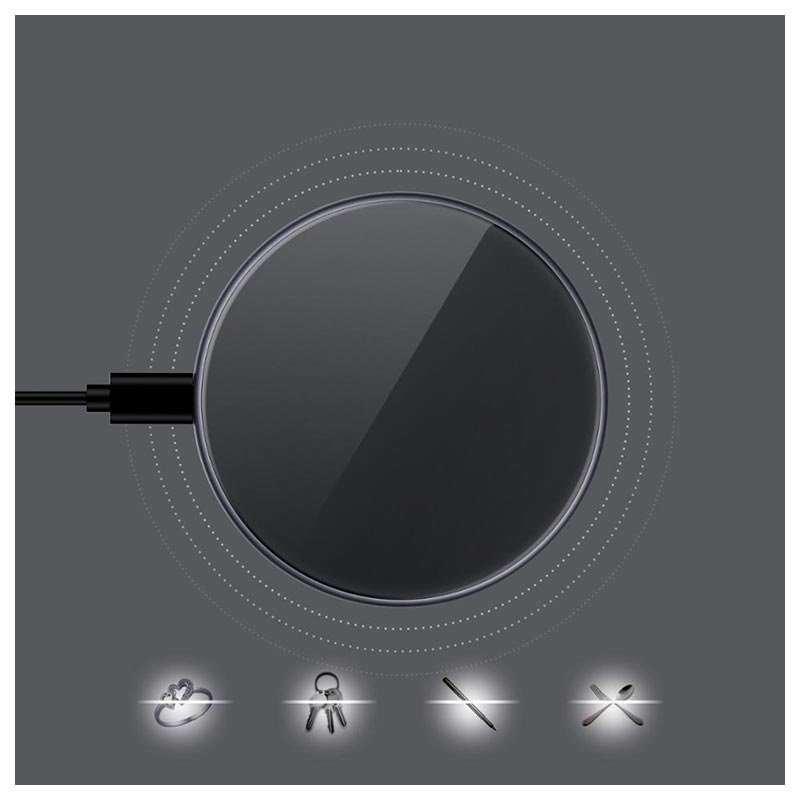 The only phone cases or covers that will affect the charging capability of a wireless charger are metal cases or covers with metal components. Wireless chargers require close contact with your device to charge, which is disrupted by the metal case's thickness.
Additionally, having kickstands, metal rings, magnetic mounts, or any other metal component can potentially block the charging components of your device. This, in turn, disrupts the connection. Therefore, such components must be placed in an appropriate position such that they do not affect the contact point between the devices.
Is it alright to use a wallet case or a battery case when wirelessly charging my smartphone?
It is recommended that you avoid using wallet cases or cases with built-in batteries. Again, this is because of the thickness they introduce between the charger and your device.
Furthermore, battery cases may not be suitable to be used with wireless chargers, and their interaction could potentially be hazardous. You can, however, opt for mobile phone battery covers that come with a wireless battery feature. Many such covers usually also function as an independent power bank when detached from the cover.
Why is my phone overheating while wirelessly charging? Can an overheating mobile phone be wirelessly charged?
Charging efficiency is also affected by temperature and other factors. If your case causes overheating of your mobile phone, then wireless charging may be affected. Overheating will result in the battery's thermal regulation circuits reducing the charging to cool your device. In certain cases, the device may completely stop charging.
We would recommend that you remove your cases when charging wirelessly to prevent the case from trapping heat. Alternatively, you could choose mobile cases with thermal barriers that prevent overheating of your device. However, such cases may not be compatible with wireless charging.
If the overheating issues are not related to the cover or the wireless charger, it is advisable to get your mobile phone repaired. Overheating mobile phones tend to have their components degrade faster than their expected lifetime, which will affect their functioning, including wireless charging capability.
Do magnets interfere with wireless charging?
As we have learnt, wireless charging relies on the magnetic fields created by passing electricity through one coil. Therefore, magnets do interfere with the inductive charging capability of your charger and cause issues with the pairing of devices.
You will find many companies advising against the use of magnetic objects such as magnetic mounts and magnetic cases when wirelessly charging. However, many magnetic mounts and cases come with magnets placed away from the charging components. Magnetic mounts may be the best option for you while driving and charging your smartphone.
Wireless Charger vs. Wired Chargers: What is the Best Choice for You?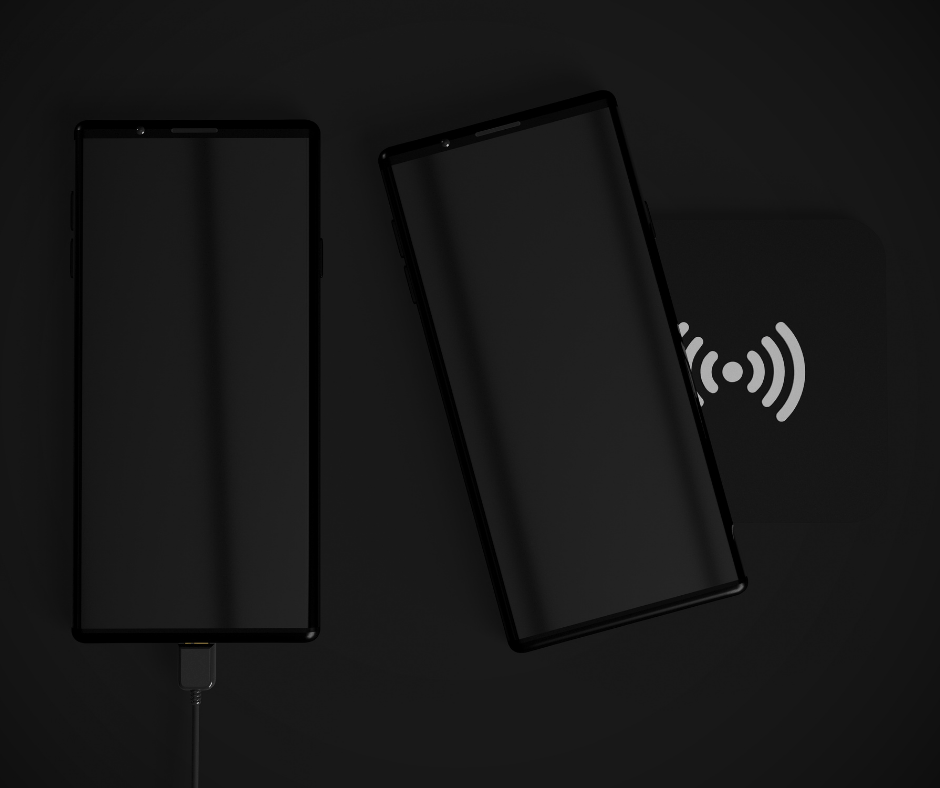 One of the main requirements to efficiently use a wireless charger for your smartphone is alignment. As we have mentioned, Qi charging devices use inductive charging that requires two conductive coils. These coils must be properly aligned to deliver the charge efficiently, and even then, mobile covers can potentially affect the efficiency of charging.
Regardless of alignment or the energy lost because of the mobile cover, your wireless charger still loses about 20% of the generated power. Additionally, it also generates heat which, when combined with a mobile cover that traps it inside, can impact your smartphone's battery.
Although wired chargers allow you to use your device whilst charging, that is not the case with wireless chargers. Additionally, wired chargers can be stored away and do not necessarily take up too much space in comparison with wireless charging pads, stands or stations. Portability may also be a concern with wireless chargers.
Wired chargers are also not hindered by the presence of a mobile case or cover. On the other hand, your wireless charger can be very fickle. Additionally, travelling with a wired charger may be the best option if you tend to use your mobile case as your wallet as well.
Cards with magnetic stripes can lose their functionality if placed on a wireless charger. This issue does not occur with a wired charger. Furthermore, the ordeal of removing the case could also make you forget important items like your cash, cards or even keyrings attached to your case.
If you are comparing pricing, a wireless charger tends to be more expensive in comparison to cables. Ultimately, the choice between either type of charger boils down to your needs and requirements.
Charged and Covered Up!
In this post, we have looked at the potential of mobile covers and cases potentially interfering with your wireless chargers. To sum up, most cases should not be problematic when used with a wireless charger.
However, cases thicker than 7mm, metal covers or cases with metal components will potentially hinder wireless charging. So, if you want to harness the Qi, do it without these cases on your mobile phone.
Are you looking for more insightful and interesting reads? Do you need a new wireless gadget to make life easier? Get in touch with us, and we will help you out!