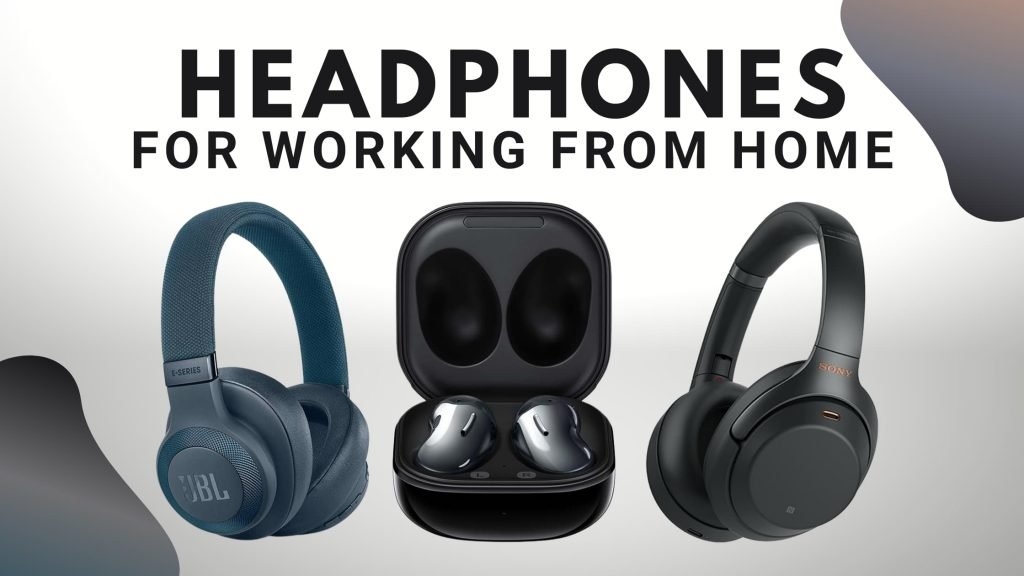 Headphones for working from home have become a must in this day and age. There are so many wireless headphones today, from the Apple AirPod to the Plantronics Backbeat Pro. So finding the right wired or Bluetooth headset is a challenging task.
Thus, we present you our top picks of the best home office headphones that will elevate your work from home experience.
Do you prefer a True Wireless experience with top-quality active noise cancellation? Do you need in-ear headphones that let you make a quick dash from the gym to work?
In our list, you will find headsets that will match your style statement while delivering to you the best of sound technology. With many wireless headphones now sporting built-in microphones, voice calls will be a smooth experience with your opinions reaching the receiver with absolute crystal-clear clarity.
Over-Ear Wireless Headphones for Working from Home
Great build, quality sound and more! These headphones will be your best companion whilst working from home. They are designed with utmost care to give you all-day wearing comfort and therefore are a great pick.
Sony WH-1000XM4 Headphones for Adaptive Audio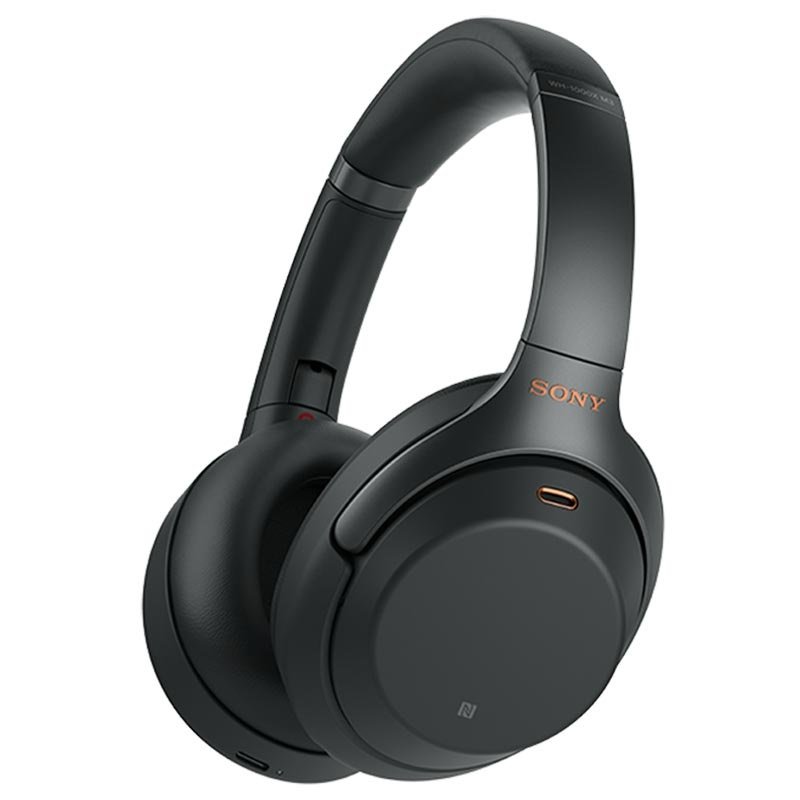 Enjoy improved noise-cancellation with Sony WH-1000XM4 Headphones' Q1N processor with a new Bluetooth audio system. These headphones will provide you with superior audio quality thanks to their five built-in microphones and Precise Voice Pickup technology.
Its Proximity Sensor and Adaptive Sound Control features give you the best usage out of your battery and headphones. The sensors pause your audio when you remove them. On the other hand, the adaptive feature adjusts the sound quality depending on your environment.
Headphone features that will impress you:
With its range of smart technologies like Speak-to-Chat and Adaptive Sound Control, you will have the best work from home experience.
These Sony wireless headphones also support Google Assistant and Amazon Alexa so you can rely on your assistant.
Its touch sensors and Quick Attention technology let you easily manage audio volume by placing your hand over the speaker housing.
Enjoy up to 30 hours of wireless listening and get up to 5 hours of extra charge with just 10 minutes of fast charging.
JBL E65BTNC Headphones for Crystal Clear Sound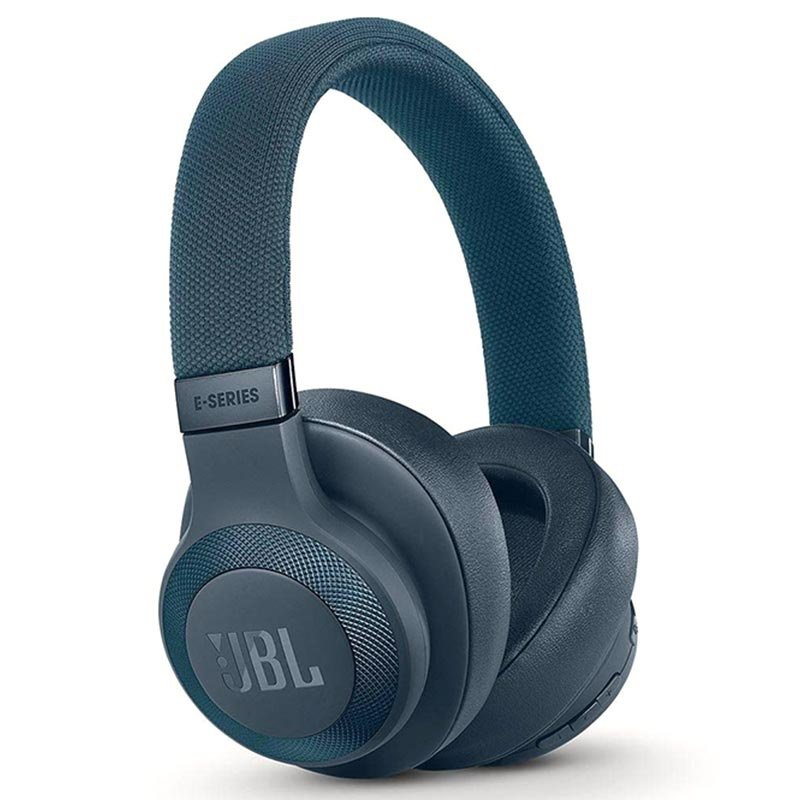 JBL E65BTNC Over-Ear Wireless Headphones' integrated microphone and remote allow you to take hands-free calls, allowing you to type that high-priority email. These headphones offer active noise cancellation that reduces ambient sound and improves audio quality.
These earphones are extremely comfortable with their padded ear cups and bands that do not add unnecessary pressure on the wearer. Enjoy rich and deep bass when you take time off work to enjoy some music with its 40mm drivers.
Headphone features that will impress you:
Enjoy comfortable all-day listening for work and pleasure with its premium design.
Use its 3.5mm cable to shift to a wired connection if that's the mood of the day.
Experience stable and reliable pairing with your Bluetooth enabled devices with its Bluetooth version 4.1.
Use its one-button remote to shift from listening to music to taking calls. Its integrated microphone ensures clear calls always.
True Wireless Earbuds You Need in Your Life
Untangle yourself from wired messes with these true wireless stereo earbuds from Apple and Samsung. Already well-known for their many products like smartphones and tablets, these deliver what the names promise by being the best earbuds for work.
Apple AirPods Pro for Ultra-clear Calls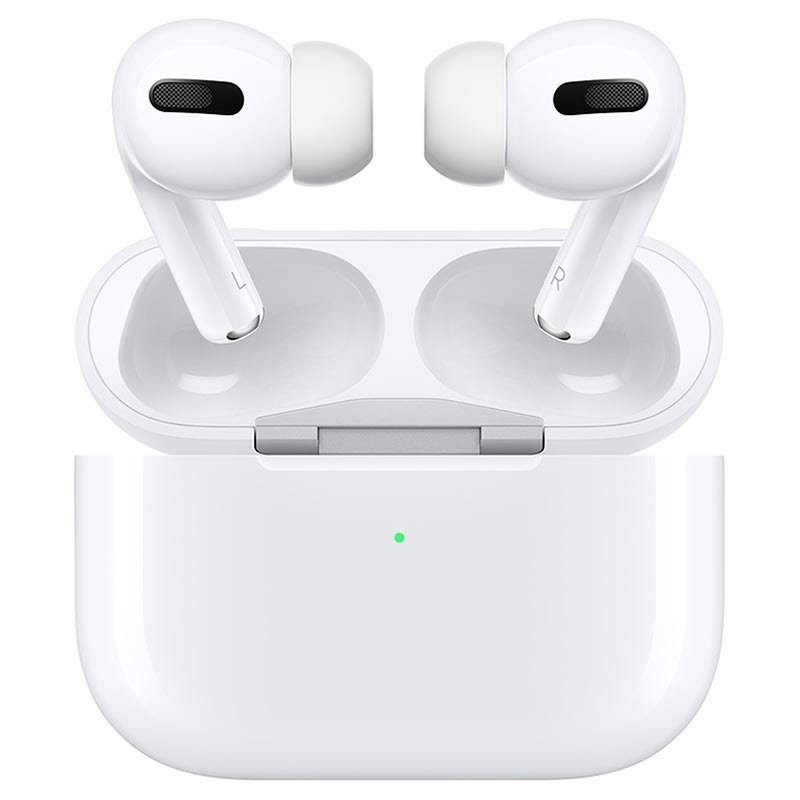 Pair your iPad or MacBook with the Apple AirPods Pro MWP22ZM/A and enjoy the best of Apple's offerings. These white, true wireless AirPods provide the right fit with their ergonomic design.
Use gesture controls to manage calls and navigate your music lists when work needs to take a back seat. Besides the active noise cancellation, the AirPods Pro features a special transparency mode that manages the level of noise cancellation.
Headphone features that will impress you:
The built-in high-quality ultra-clear microphone ensures that every call you take gets the highest audio quality.
Tune in and out of the world around you with its active noise cancellation and special transparency modes of operation.
Use its wireless charging feature and enjoy a truly wireless experience.
Supports Apple's Siri, allowing you to savour the benefits of a voice assistant.
Samsung Galaxy Buds Live SM-R180 for a Little Bling-Bling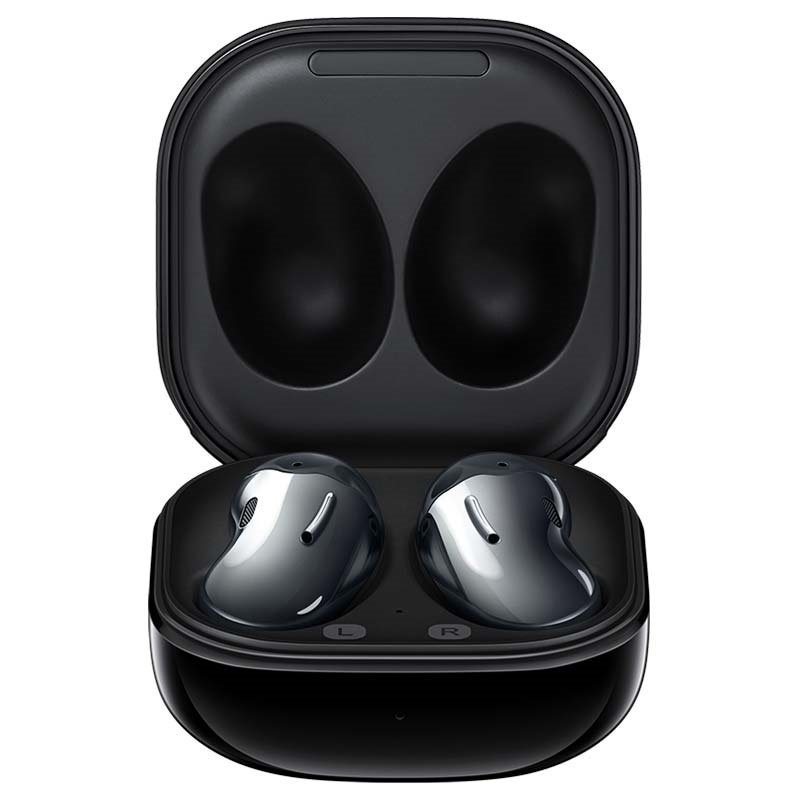 Inspired by jewellery design, the Samsung Galaxy Buds Live SM-R180 is classy and glamorous all in one. These earbuds will make you look like a sophisticated professional with great taste in fashion.
These headphones have a unique shape and ergonomic design so that they are comfortable to wear and stay in place. Attend your priority calls with its integrated microphone. Make the most of Samsung's Bixby voice assistant support to improve work efficiency.
Headphone features that will impress you:
The Galaxy Buds Live feature 12mm speakers with AKG-sound and ANC-feature to reduce 97% of background noise.
With its 5-minute boost charging, you can get up to 1 hour of playback. And when paired with the charging case, enjoy up to 21 hours of use.
Easily connect with your Android and iOS devices using the Galaxy Wearable app.
The hassle-free wireless charging feature lets you charge the charging box with a wireless charger (charging cable also included).
A Little Splash Won't Stop the Task!
Look no further than these true wireless earphones if you want something that can handle a little splash. With water resistance ratings that will let you transition from the gym to work without a break, these earbuds are the perfect choice for the active user.
Jabra Elite 75T to Suppress the Noise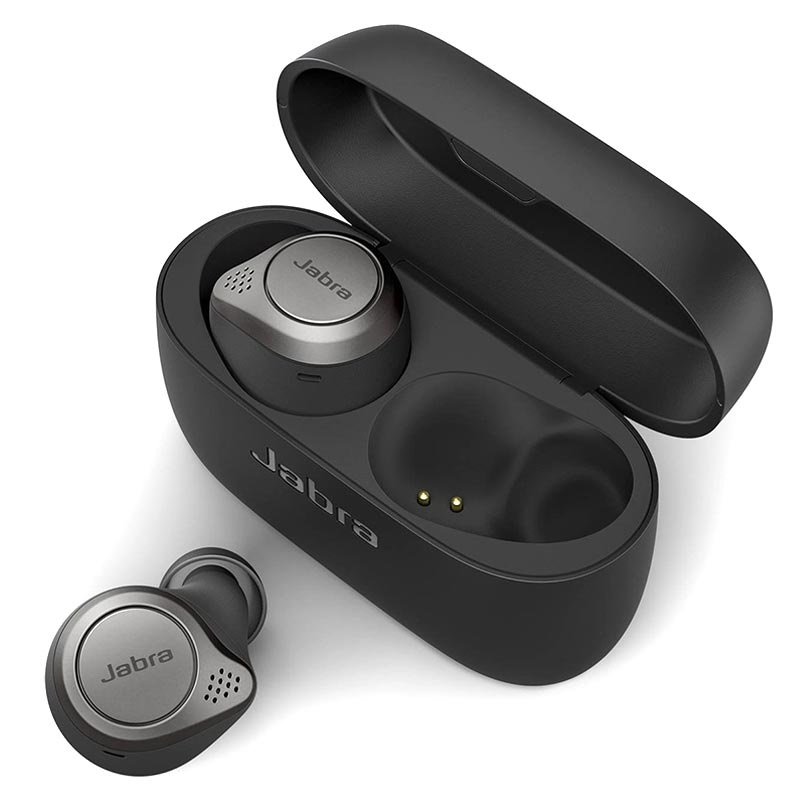 Whether it is Amazon Alexa, Siri, or Google Assistant, the Jabra Elite 75T will ensure you stay connected with them. These True wireless earbuds support voice commands, allowing you a truly hands-free experience.
Enjoy excellent noise filtration and passive noise suppression with its four digital microphones for superior quality audio calls. Thanks to its IP55 water resistance rating, these headphones are safe from a little water and dust damage.
Headphone features that will impress you:
Enjoy a stable and reliable connection with your devices with these in-ear headphones' Bluetooth version 5.0 connectivity.
Voice command support allows you to take advantage of your virtual assistant features that improve work efficiency.
With its Quick load function experience fast charging of your Jabra Elite 75T earphones.
Jays m-Seven Headphones for Effortless Listening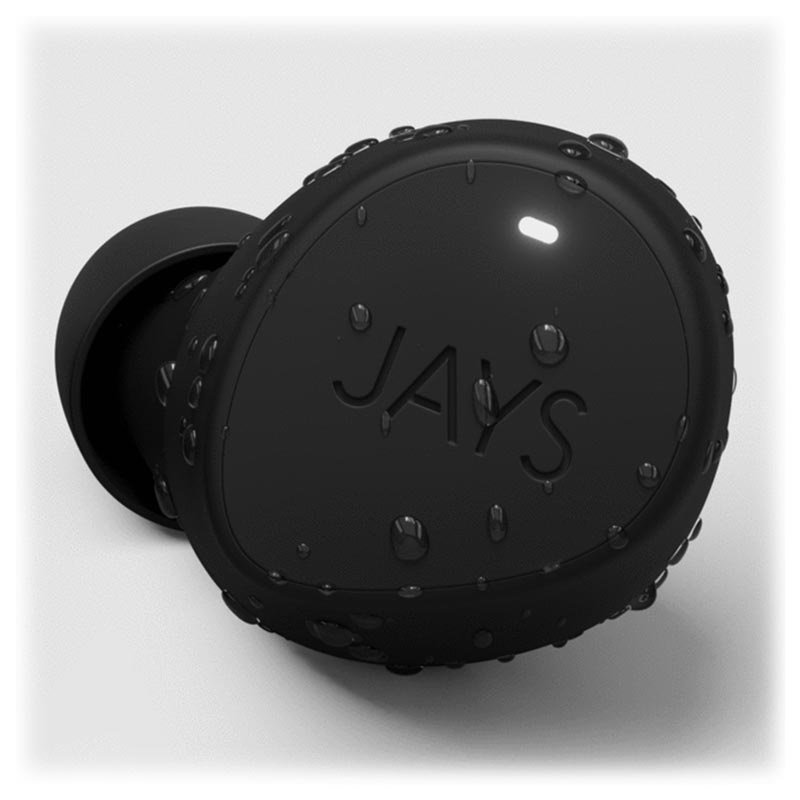 Sweat or rain, Jays m-Seven Bluetooth Headphones come with an IPX5 water resistance rating to let you get your work done before the deadline. These headphones are for the professionals that enjoy the busy view of the city but not the noise.
The Jay m-Seven headphones feature intuitive touch controls for effortless navigation and call management. No matter where you are, with its reliable integrated microphone, voice calls will always be as clear as a sunny day.
Headphone features that will impress you:
Get a fast and reliable connection with your devices for up to 15 metres with Bluetooth version 5.0.
Get the most comfortable fit for longer thanks to its ergonomic fit and replaceable ear gels (three sizes included).
When paired with its charging case, you can enjoy up to 38 hours of usage.
Be Anything but Boring with these Pairs of Headphones
Want something stylish and a little different? These over-the-head noise-cancelling headphones will make you stand out in a crowd. Show off your creative style and uniqueness with these stylish headphones.
Bose Noise Cancelling Headphones 700 to Level Up With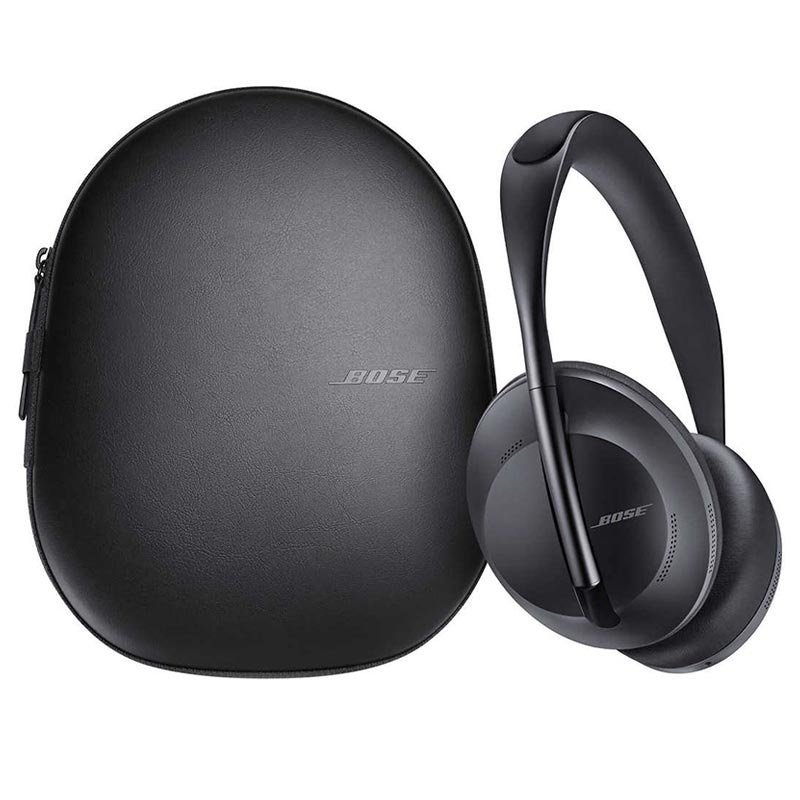 Get yourself some Bose Noise Cancelling Wireless Headphones 700 and get your work done without any outside noise interference. With eleven levels of active noise cancelling, these headphones are perfect for every creative professional.
These Bose headphones offer lag-free connectivity with their Bluetooth version 5.0 connectivity. No matter how long you wear them, they will always be comfortable, thanks to their quality build and soft ear pads.
Headphone features that will impress you:
These headphones come with capacitive touch controls on the right earcup for the easy navigation and management of calls.
Its four-voice pickup microphones ensure every call you participate in delivers outstanding sound.
With up to 20 hours of battery life, these wireless headsets will not slow down your work with their charging needs.
Forgot to charge your headset? Use the integrated 3.5mm audio port for use with an AUX cable and continue enjoying them.
Marshall MID A.N.C Headphones for the Retro Touch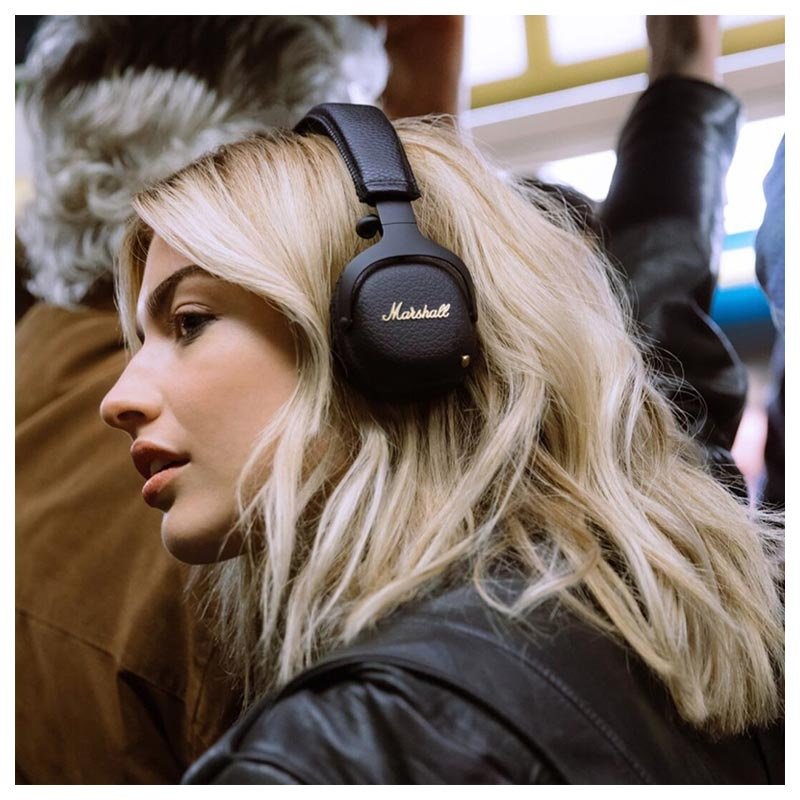 Leather and grunge. Whether you are part of a band or work with sounds, the Marshall MID A.N.C On-Ear Wireless Headphones will add an air coolness to your image with its black leather and gold accents. Who said office headphones need to look boring?
These headphones have an ergonomic design with soft cushioning on the ear cups and headband to ensure maximum wearing pleasure. And with its ultra-long battery life and high-speed charging, you can spend more time getting work done and even relaxing.
Headphone features that will impress you:
The Marshall headphones have a foldable design and come with a travelling case that makes storing them very easy.
Noise will never be an issue with its exceptional active noise cancelling feature.
Enjoy up to 30 hours of playback with a single charge!
You can also use these headphones with their 3.5 mm AUX cable that also sports a built-in microphone.
The Best of Mono-ear Headsets for Your Home Office
Simple and practical. If your job involves being on calls while you partake in other activities around you, then these headsets are the best choice for you. Whether you are a businessman always on the move or have a desk job, which thrives on exceptional customer service, these are the headphones for you.
Plantronics Voyager 5200 UC for the Business Professionals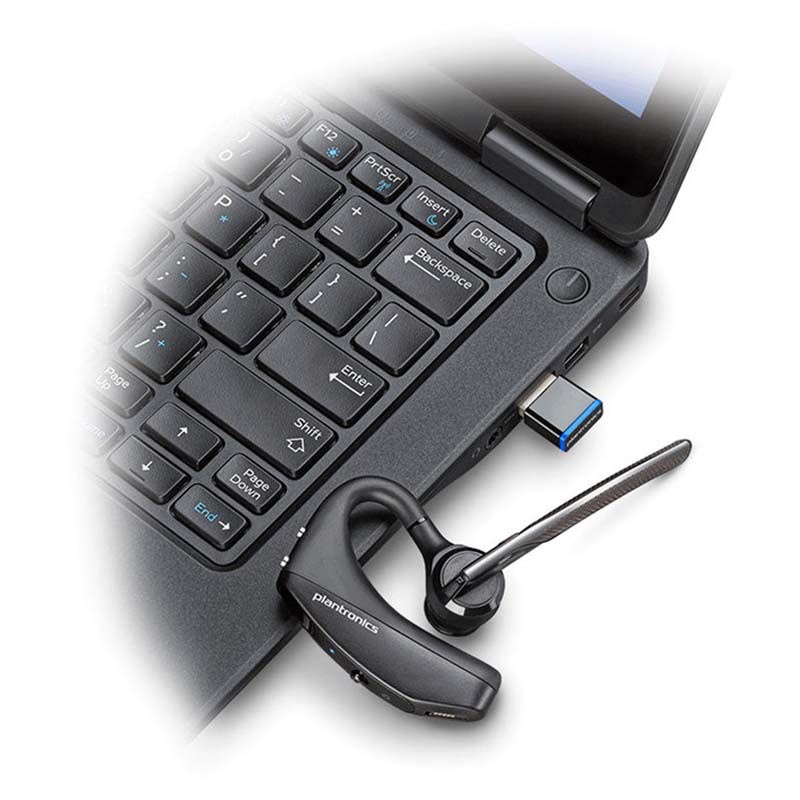 The sleek and stylish Plantronics Voyager 5200 UC Bluetooth Headset is a must-have for the always-on-the-move business persons. The headset comes in an ergonomic design that lets you stay connected with your mobile device all day long in absolute comfort.
This Plantronics headset comes with four adaptive microphones and built-in DSP-enabled noise cancellation for a clear communication channel. Make a quick connection with your PC or mobile phone, thanks to the Voyager's automatic connectivity when the devices are in range.
Headphone features that will impress you:
No need to fiddle with your headset and smartphone when you want to answer your calls. With its smart sensors, answering calls only requires putting on your headset.
Get up to 14 hours of extra charge with its portable charging case that also comes with an integrated docking stand.
The Voyager also supports voice commands. Use your voice to pair devices, manage calls, check battery levels and connectivity.
Personalise your headset to your needs with its accompanying Plantronics Hub mobile app. In addition to allowing personalisation, you can also use the app to locate your lost headset.
Jabra Evolve 65 Headset for Work to Play Transition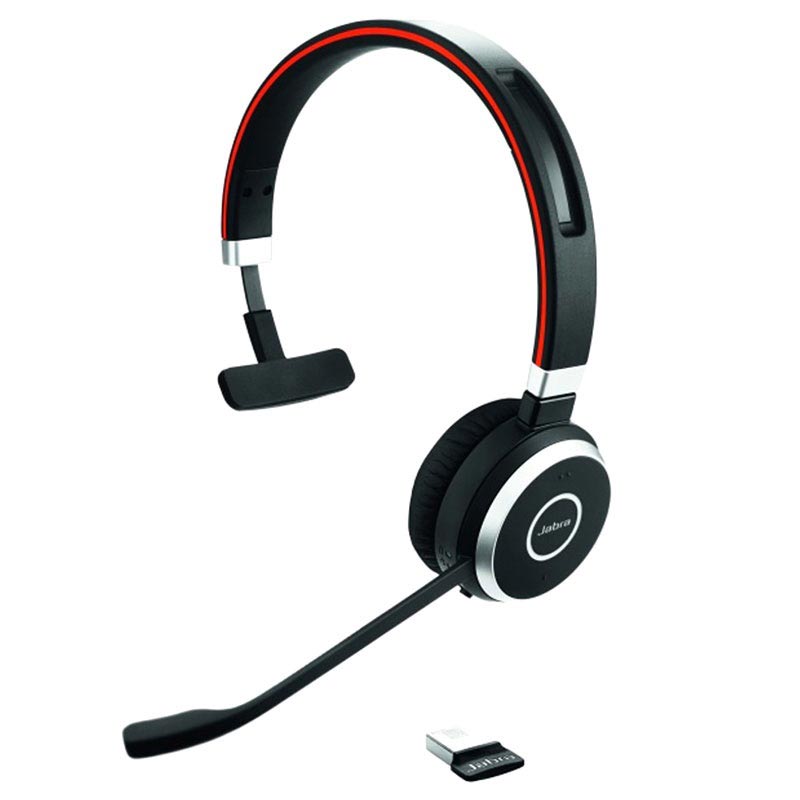 With the Jabra Evolve 65 Mono Bluetooth Headset, go from your work team meetings to your multiplayer game meetings without a hassle. This headset lets you enjoy hands-free connectivity with your computer, smartphone or tablet for up to 30 metres.
These mono office headphones with a microphone will ensure your online meetings with your work team, and your clients, go smoothly without any disturbances. And thanks to its support for simultaneous connectivity to a PC and an additional Bluetooth device, you can transition with ease between your different digital spaces.
Headphone features that will impress you:
The adjustable headband and soft cushions on the earphones ensure a perfect and comfortable fit all over.
The headset comes with a microphone with a 270-degree turn radius, allowing you to put it away when not in use.
Easily control your music and manage your calls with its programmable buttons.
Home Office Made Better with the Best Headphones
Meetings with low-quality headphones will make you look bad. We hope our selection of efficient and impressive headphones will help you bring out your best in your workspace.
Are you looking for more headphones for working from home? Come chat with us, and maybe we can also help you find more smart gadgets that will fulfil your home office needs!