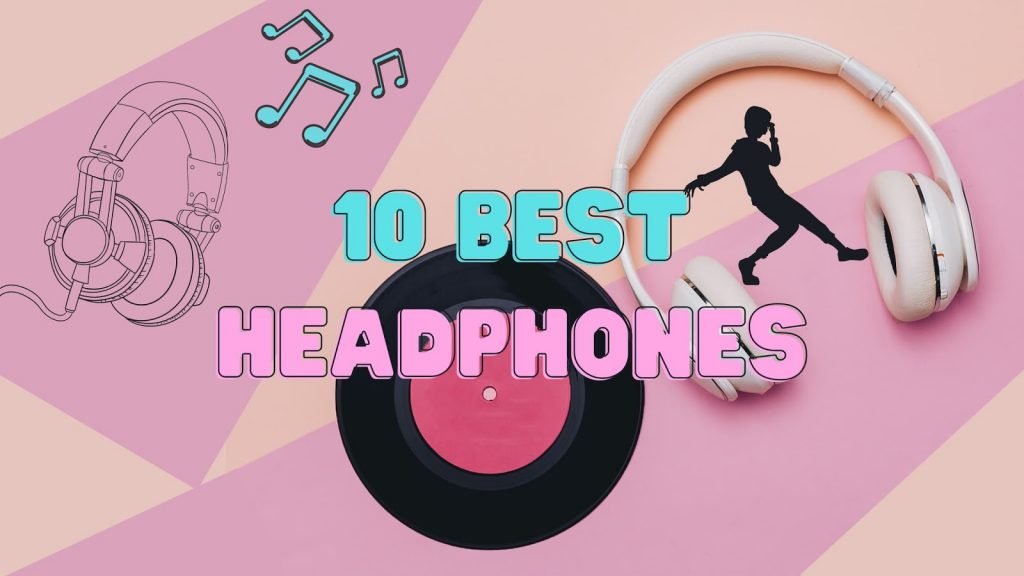 Are your headphones a new brain puzzle every time you pull the tangled mess out of your pockets? Is your music mixed with sounds around you and you need a true active noise cancellation?
Headphones are a valuable accessory whether you spend time on tablets or smartphones, travel or just take the day off. The right choice not only makes the listening experience excellent, but can also enhance the call quality and your multitasking skills.
With a variety of high quality types of headphones you can buy, from Bluetooth headsets to sophisticated true wireless earbuds, it can be difficult to choose the perfect match for you. But do not worry, we are here to help you. Our list of best headphones for every type of lifestyle will help you find your perfect match for your everyday activities.
Look pretty with True Wireless design
With their minimalist design, true wireless headphones have become extremely popular. They come not only in a light and flexible design, but also in a professional and stylish design.
Special transparency with Apple AirPods Pro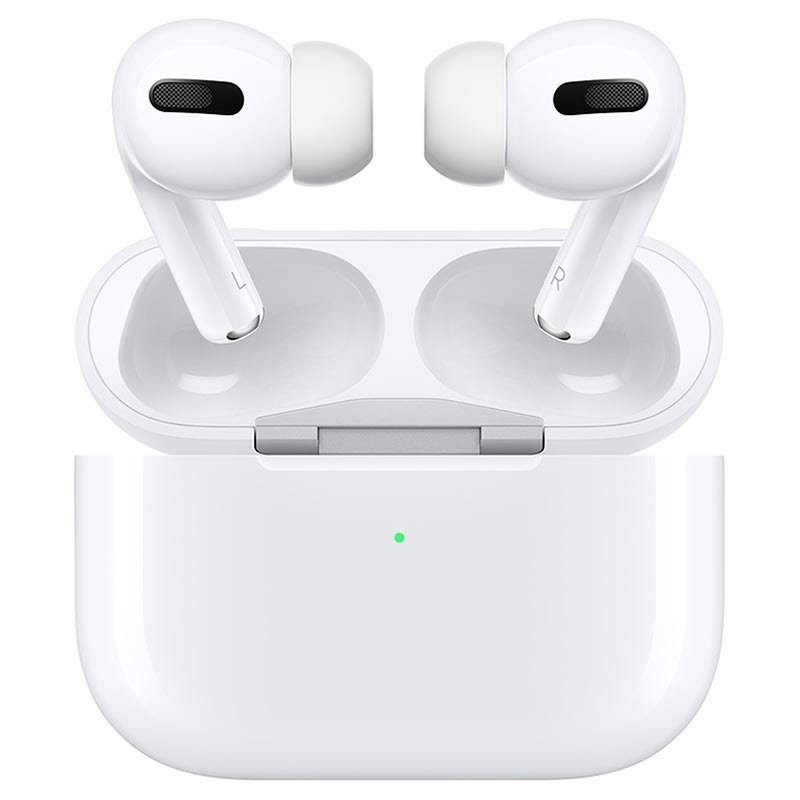 The first to start with true wireless headphones were Apple's AirPods Pro, which are a must for Apple lovers. Apple headphones not only sound great, they have an incredibly ergonomic design that supports various gesture controls for easy navigation and answering calls.
Apple AirPods Pro's active noise cancellation means you no longer have to worry about external interference sabotaging your urgent calls. Another practical feature we recognize from Pro is that you can also choose the special transparent mode to have an ear in the outside world while enjoying excellent sound!
Why we recommend them
In addition to wired charging, Apple AirPods Pro also supports wireless charging.
Adjustable silicone knobs ensure a perfect and comfortable fit.
"Hey, Siri!" Voice assistance lets you stay connected with your Apple device's Siri features.
Up to 24 hours of expected battery life when used with the charging case.
Jabra Elite Active 65t to keep you connected with two devices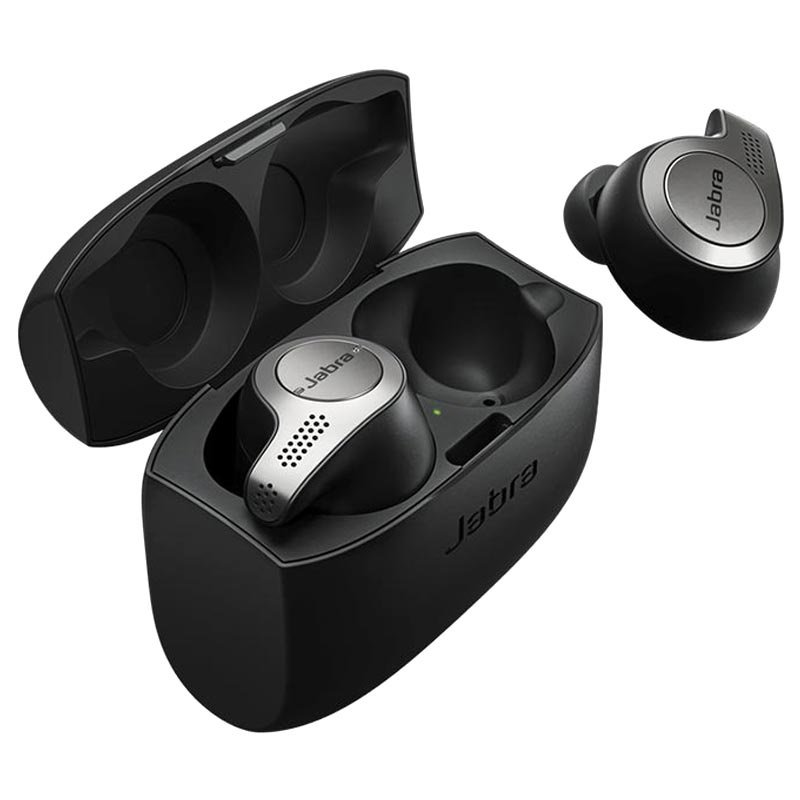 Jabra Elite Active 65t has a nice sporty black and silver design. These True Wireless headphones provide a stable and reliable connection when paired with Bluetooth 5 supporting Android and iOS devices.
These headphones come with a four-microphones technology to give you amazingly clear sound. But that's not all! Jabra Elite Active 65t TWS has, among other things, an IP55-rated design that makes them resistant to splashes, dirt and rain!
Why we recommend them
The headphones have a wireless range of up to 10 meters.
Supports connection with two devices simultaneously and a Bluetooth pairing list with up to 8 devices.
15 minutes of fast charging provides up to 1 hour of battery life.
With its pocket-friendly charging case you can enjoy up to 15 hours of playing time.
Clear sound with noise cancellation
Whether you travel or you need to escape, a good pair of noise-canceling headphones is your best friend for an immersive experience. Get into the music and poetry in the lyrics. Jump into an audiobook world. With these active noise cancellation headphones you can enjoy all the sound details.
Bose QuietComfort 35 II Smart for an immersive experience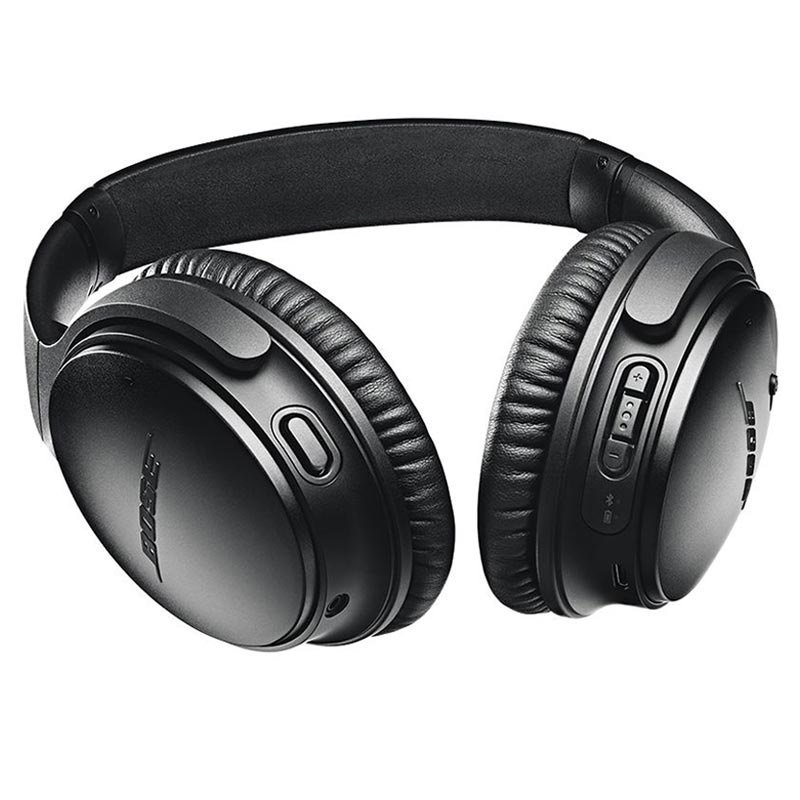 Bose QuietComfort 35 II Smart wireless headphones are the symbol of comfortable smart over-ear headphones. These come with soft ear padding to keep the pressure away from your ears and its light and ergonomic construction provides durable comfort.
These smart Bluetooth headphones give you a completely immersive experience with active noise reduction and optimized drivers to improve sound quality. With its rechargeable battery, you can sit back and enjoy up to 20 hours of uninterrupted playing time.
Why we recommend
Bose QuietComfort 35 II smart headphones come with control buttons for easy navigation and volume control.
The built-in microphone provides good sound quality for traveling calls and other applications.
The device supports A2DP, AVRCP, and HFP Bluetooth profiles.
They come with a charging case for easy and good storage.
Get handsome Sony WF-1000XM3 wireless headphones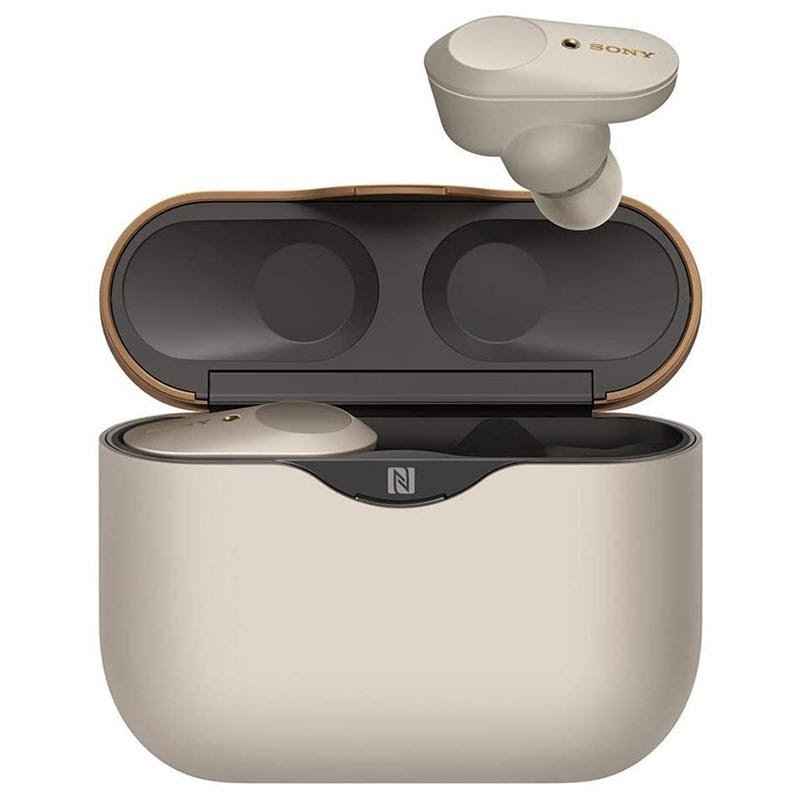 These glamorous Sony WF-1000XM3 in-ear headphones can spice up even the most casual outfit. These minimalist, lightweight headphones let you in and out of your surroundings with its HD Noise Canceling Processor QN1e.
The headphones have an integrated microphone and have simple controls to control sound selection, volume and to turn on / off the noise reduction function. These headphones are also compatible with virtual assistants. Hello, Google Assistant, Amazon Alexa and Siri! If you are still a fan of on-ear headphones then you can check out the Sony WH-1000XM3 with its battery life of up to 30 hours and fast charging function via USB C.
Why we recommend them
Enjoy 6 hours of playing time on a single charge or up to 90 minutes with a fast charge of 10 minutes.
If you take out an earpiece, you get a pause function which is a smart addition!
The elegant charging case in black and rose gold allows up to 3 extra charges.
Use the supportive Sony Headphones Connect app to customize your listening on your headphones.
The device supports A2DP, AVRCP, HFP, and HSP Bluetooth profiles.
Use it and burn those calories!
Exercise does not have to be boring and hard. With the right pair of headphones, exercise can be a fun activity you look forward to every day. Get started and fix the playlist! Whether it's a gym or a nice running track, these headphones will make you forget you're even wearing them!
Baseus Encok S17 Sports headphones for challenging workouts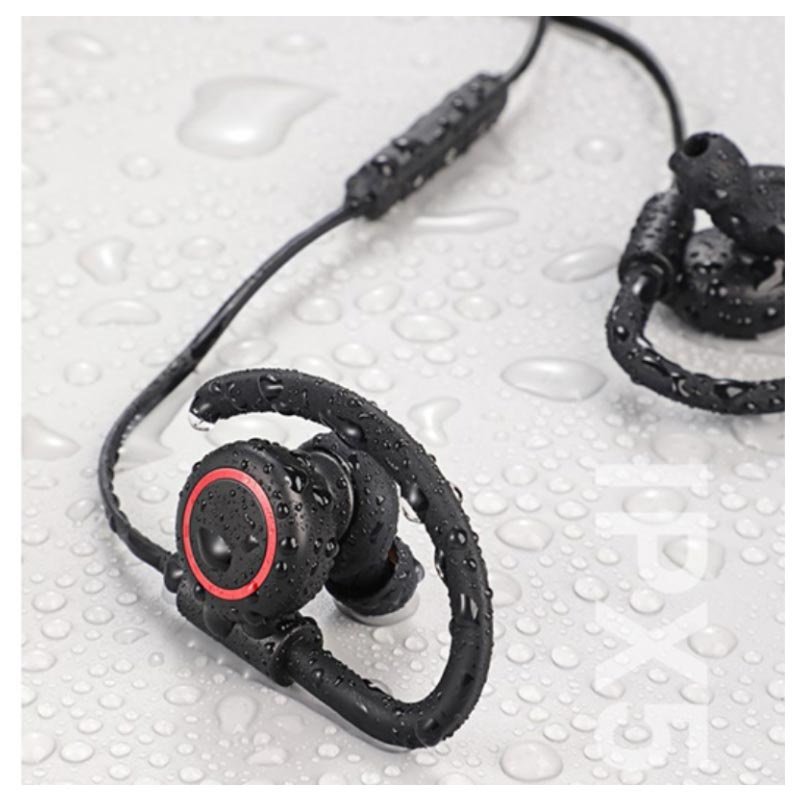 Baseus Encok S17 Sports headphones are perfect for high-intensity and challenging activities where you do not want to fix your headphones at every step. The ear hook design, while keeping your headphones secure, also provides a lightweight, ergonomic fit for comfortable use.
These headphones also come with a microphone and a button with 3 buttons so you do not have to stop training for too long. In addition, with their IPX5 water resistance, you can easily sweat knowing that they are resistant to water damage.
Why we recommend them
Ergonomically designed ear hooks make them suitable for challenging and high-intensity activities.
The design style also helps with sound insulation outdoors so you can enjoy both your music and your workout.
The magnetic lock ensures that you never have to handle tangled cables or find spaces to put them away during training breaks!
Dual 100 mAh built-in battery keeps the headphones running for up to 7 hours.
Get visible with JBL Reflect Mini 2 Sports headphones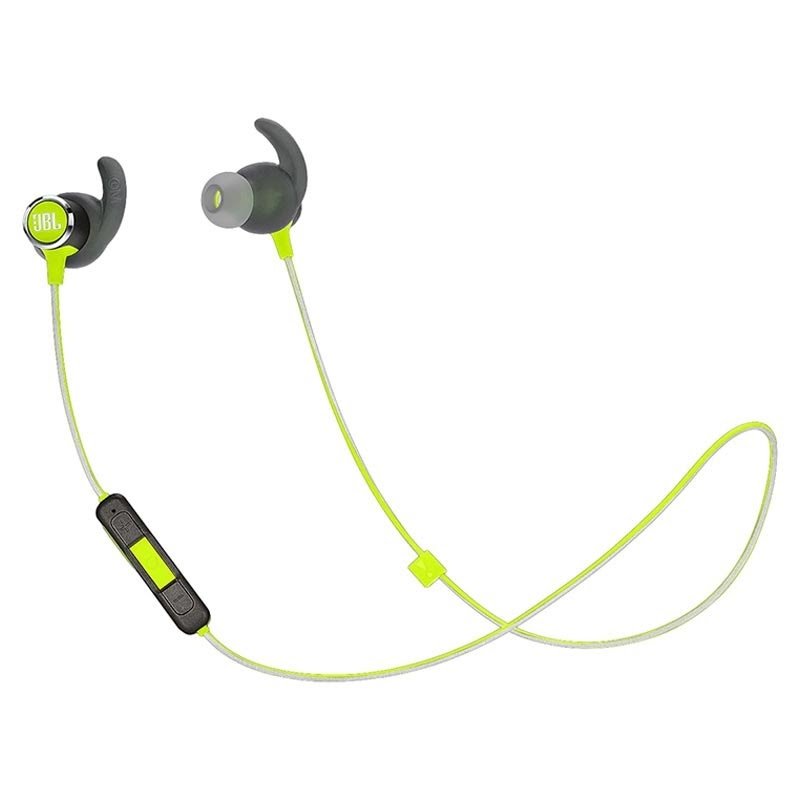 Safety first! The JBL Reflect Mini 2 uses a reflective design to increase visibility at night, while providing a comfortable fit. Enjoy your runs with JBL Signature Sound which ensures excellent sound quality.
Reflect Mini 2 has an IPX5 waterproofness and 10 hours of playing time, which gives you no excuse to skip training. Shuffle your playlist or answer your calls with three control buttons on the cable.
Why we recommend them
Its ten hours of playback means less time to worry about the battery running out and more time being devoted to your plans.
Supports fast charging via micro-USB.
Have a carrying case to keep your headphones looking good and ready to use.
Fun and functional headsets for children
In the sea of ​​headsets created mainly for adults, it can be strenuous to find a cute little pair for a child. The adult headphones tend to have boring styles that do not say the little ones so much, and their fit is usually not intended for children. Another thing to keep in mind when buying headphones for children is hearing protection.
So read more about our favorite choices!
Be cute with Forever Sweet Animal Amh-100 Stereo headphones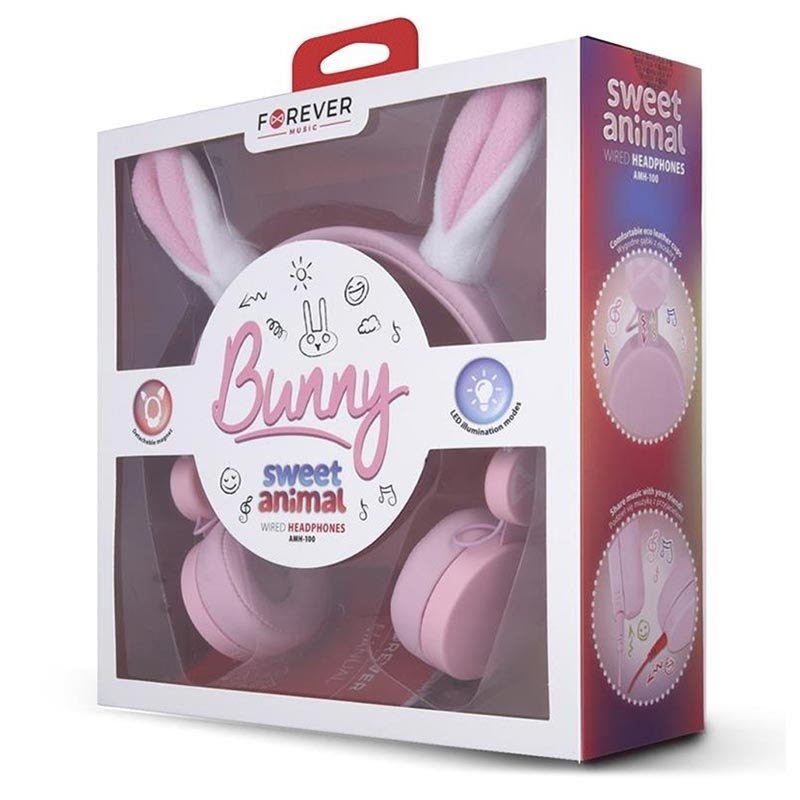 Get these cute Forever Sweet Animal wired headphones! This set of headphones is available in four different colors and a variety of removable animal shapes.
In addition to being wonderfully lovable, these Forever headsets are designed with thick padding and extendable headband to ensure a perfect and comfortable fit. The sound pressure of less than 85 dB at 1 kHz provides safe and easy listening.
Why we recommend these
Available in four cute varieties of magnetic animal decoration: rabbit, fox, cow and lobster!
User-controlled LED lighting to spice up the excitement of listening to music while you look adorable.
The headset also comes with a socket to share your music with a friend.
Relaxed and tight fit for comfortable hours of enjoyment.
Share more with BuddyPhones Play Kids Bluetooth Headphones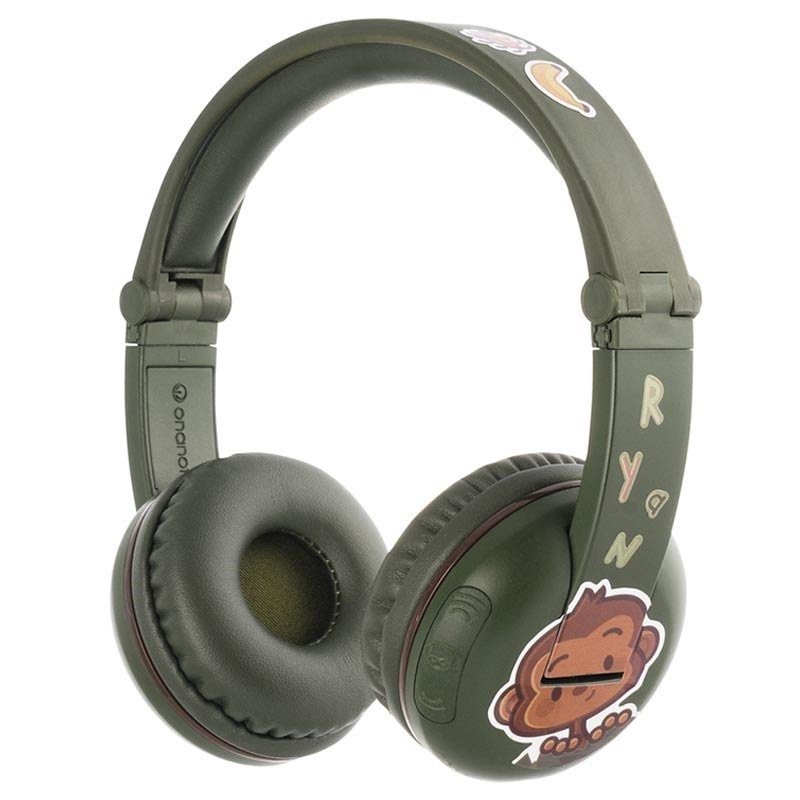 BuddyPhones Play Kids headset has four targeted sensitivity modes: Child mode (<85 dB) for normal listening, Travel mode (<94 dB) for loud environments, Safe Toddler Mode (<75 dB) for children with sensitive hearing and Innovative StudyMode (<94 dB) for optimized sharpness and improved speech.
These Bluetooth headphones also come with a detachable BuddyCable to allow sharing with up to four of your friends at a time. Its durable, built-in rechargeable battery provides undisturbed listening on the go!
Why we recommend them
The built-in microphone provides extra functionality and purpose.
BuddyPhone's headphones have hypoallergenic ear cushions comfortable and safe on the ears.
These on-ear headphones are foldable and you can easily store them in the soft travel case that comes with it.
The Bluetooth headphones have 12-hour playing time, which makes them perfect for long trips.
Gamers ready!
To really get the most out of your gaming experience, you need a fantastic gaming headset that allows you to immerse yourself in the virtual (audio) image gaming world. Here is our selection of PC and gaming headsets that ensure your team communicates and wins. Go team, go, go, go!
Non-stop gaming with Acme BH203 wireless headphones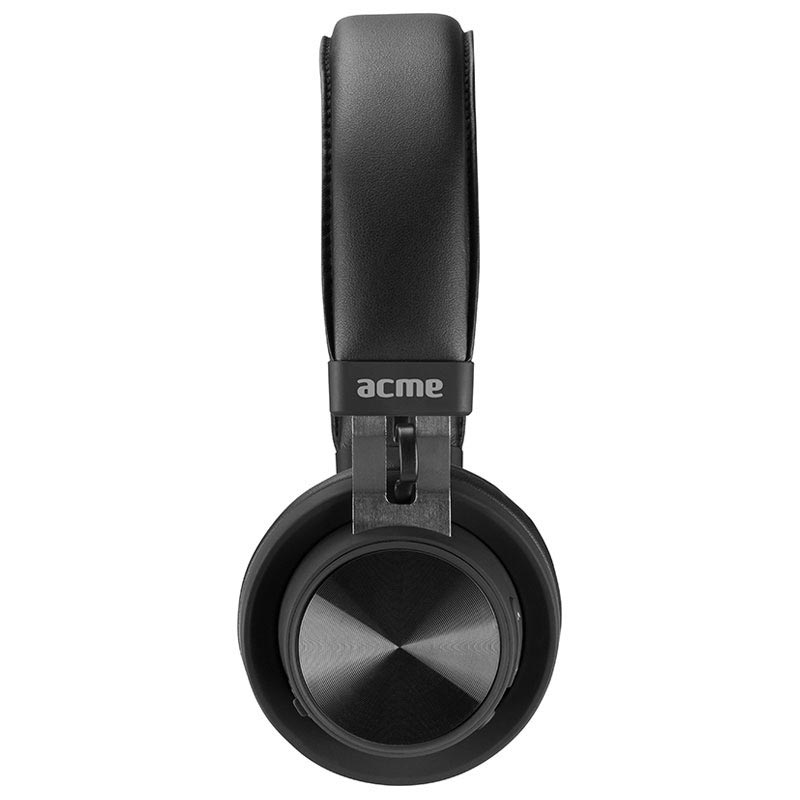 Acmes BH203 wireless headphones provides two powerful 40 mm speaker units embedded in soft ear cushions for superior stereo sound. The Bluetooth headset also has a high-sensitivity microphone for clear and sharp communication.
Acme BH203 wireless headphones only need 2 hours of charging time to give you 11 hours of easy use. With Bluetooth v4.2 connection range up to 10 m, you do not have to worry about interference.
Why we recommend them
Two hours charging time for up to 11 hours of wireless listening!
This type of headphone comes with a 3.5 mm audio cable for a plug-and-play option if the battery runs out.
Music control buttons on the headphones make it easy to navigate.
Rebeltec Tornado wired gaming headset with LED function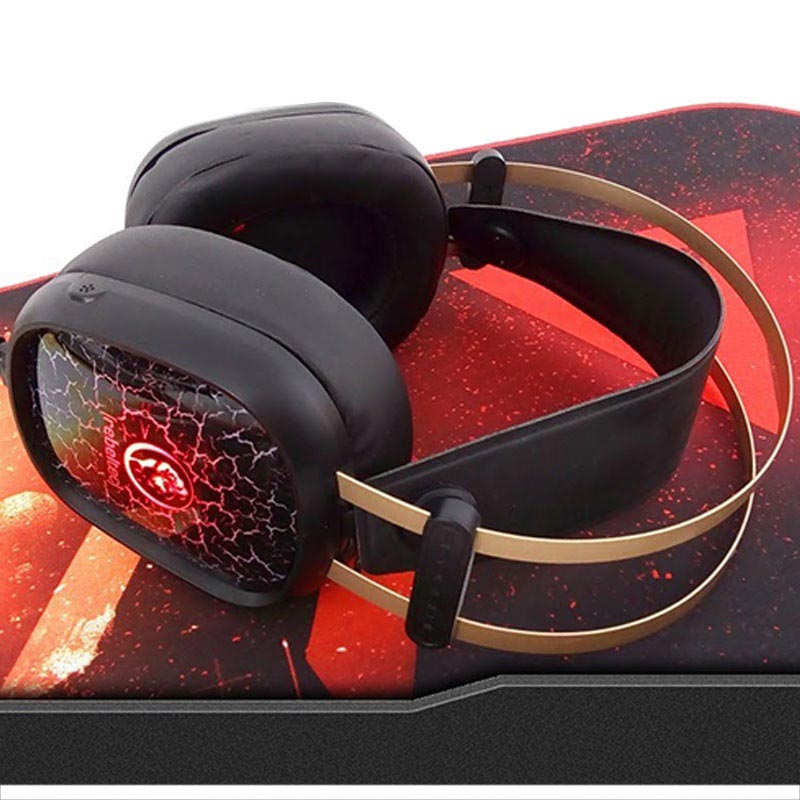 The sleek LED design of the Rebeltec Tornado wired gaming headset makes it a perfect combination for long-lasting gaming! The headset is durable and stable with a metal headband.
The Rebeltec headset has 50 mm neodymium magnet speakers and a very sensitive integrated microphone for hands-free communication. The 2.1 meter long braided cable gives you enough space to enjoy your games without worrying.
Why we recommend them
USB cable activated LED function to spice up the gaming experience.
Compatible with all devices that have a 3.5 mm audio jack, which allows you to use the headset with smartphones and tablets.
The robust, high-quality metal strip minimizes wear and ensures a comfortable fit.
Let the music play!
Buying the right headphones, which have proven to be the best in test, is the first step to an enhanced audio experience from your devices, but not the only step. Headphones are usually the most neglected accessories when it comes to mobile phone accessories. They are usually left where you used them last time, until the next use.
We recommend you clean your headsets, preferably before and after use, to improve the quality of listening and to maintain proper hygiene. Take a look at our cleaning products to keep dirt and bacteria away from your headset.
While wireless headsets eliminate the dreaded cord problem, they need extra care about charging. For charging on the go you can use power banks or wireless chargers as smart ways to keep them charged.
No hatred for the wired headsets here! Keep your cables wrapped after use and avoid pulling on them to prevent damage to your headsets. Popsockets are a great way to hold headphones on your phone or tablet and without clutter.
Are you looking for more audio accessories? Go to our collection of Bluetooth speakers and other audio accessories to find what you need at the price you are looking for and the style you want!
Find out a little more about our products and services by getting in touch with us on MyTrendyPhone!