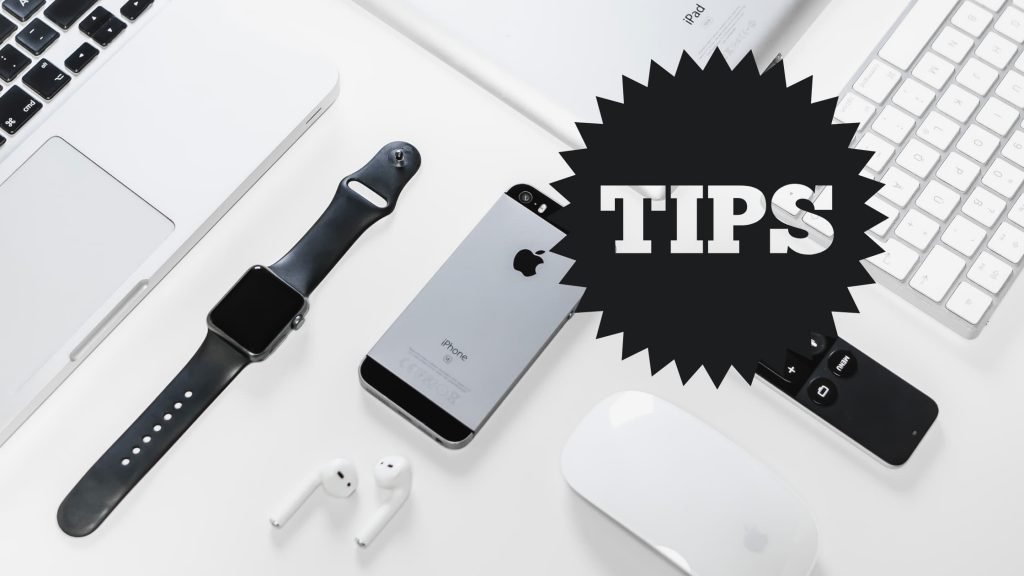 For any Apple enthusiast, Apple Watches are a must-have accessory. These smartwatches offer many great features that iPhone users can enjoy. These watches have gone from being simple smartwatches to gadgets that could just as well replace wallets and phones.
This wearable comes with many practical applications ranging from activity tracking to responding to emails. But there is more than meets the eye with these gadgets. We have found some cool things that you can do with an Apple Watch despite its size.
If you are feeling indecisive about whether to buy an Apple Watch or not, this post should help you discover the versatility of this gadget.
What Can You Do with an Apple Watch?
The latest watches from Apple, such as the Apple Watch SE and Apple Watch 7, offer more features than their predecessors. You can learn more about the different Apple Watch Series in our blog Which Apple Watch is the Best? The Best Apple Watch For 2021.
Staying on Track with Your Fitness Goals
Like most smartwatches, these Watches also come with many health and fitness-related features. From sensors that measure heart rates to those that measure your blood oxygen levels, working out with these gadgets will keep you informed of your progress.
Combined with their apps like the Health App and the Workout App, you are motivated to keep yourself active and lead a healthier lifestyle.
Emergency Features to Get the Help You Need
Apple Watch's Fall Detection feature can be a potentially life-saving one. It is especially useful for seniors. Another great feature is the Emergency SOS, which allows you to automatically call local emergency services and shares your location with them.
Cellular models of the gadgets with GPS allow you to contact emergency services even if you are in another region or country.
Go Cashless with Apple Pay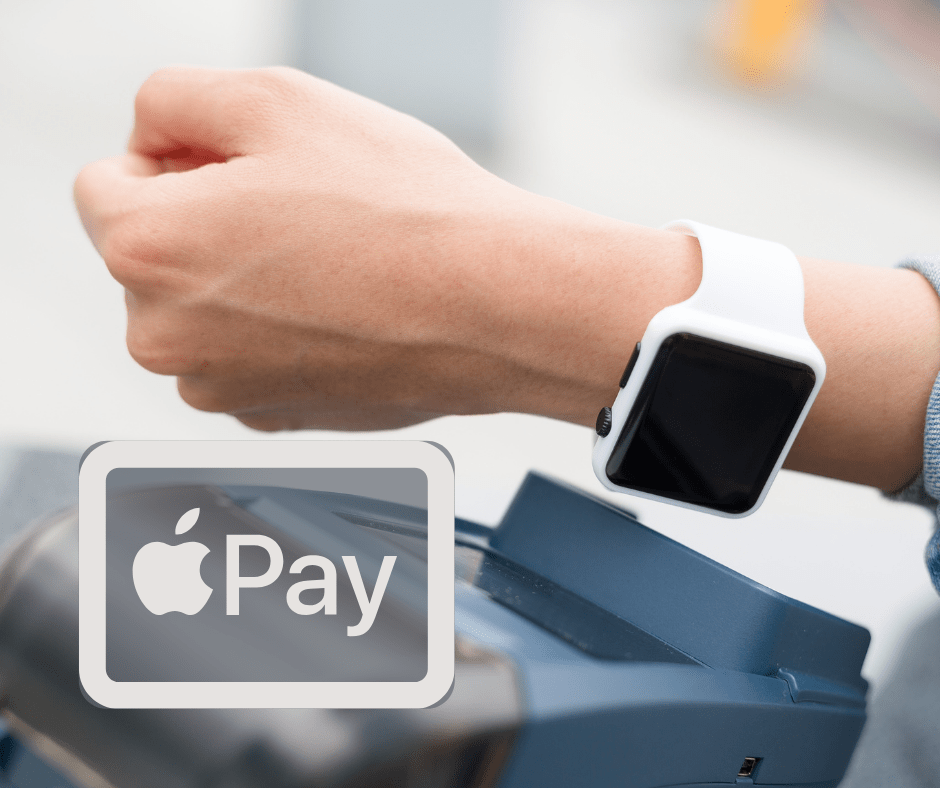 Carrying a wallet around has become a thing of the past with NFC technology. With the Apple Pay app on your Apple smartwatch, you can start spending without any additional bulk.
Here is how to use Apple Pay on your watch:
To initiate a transaction, double-tap the side button to open the app.
Hold your watch close to the contactless terminal and the payment will be confirmed by a beep or a vibration.
Remember the payment is made from the default card set in your Wallet App. You can easily add or change the cards by changing the stored cards in the Wallet App.
Get Grooving with Music Playback
Pop in your AirPods and listen to music or even podcasts right from your wrist! Use your iPhone to sync iTunes purchases, Apple Music, and iTunes library with your smartwatch on the charger. Once done, use the music app on the watch to get the music started.
You can also control music on your iPad or iPhone with the watch. And with the Apple Watch 3 or newer series, you can stream directly from Apple Music with a subscription and an active LTE service on the watch.
Find Lost Items
Prone to losing your iPhone or other items? You can find a paired iPhone by going to the main glance screen and swiping up from the bottom of the watch face. A connected iPhone will be shown as "Connected" in green on the screen. Tap the "Find My iPhone" icon on the bottom left corner to ping the device.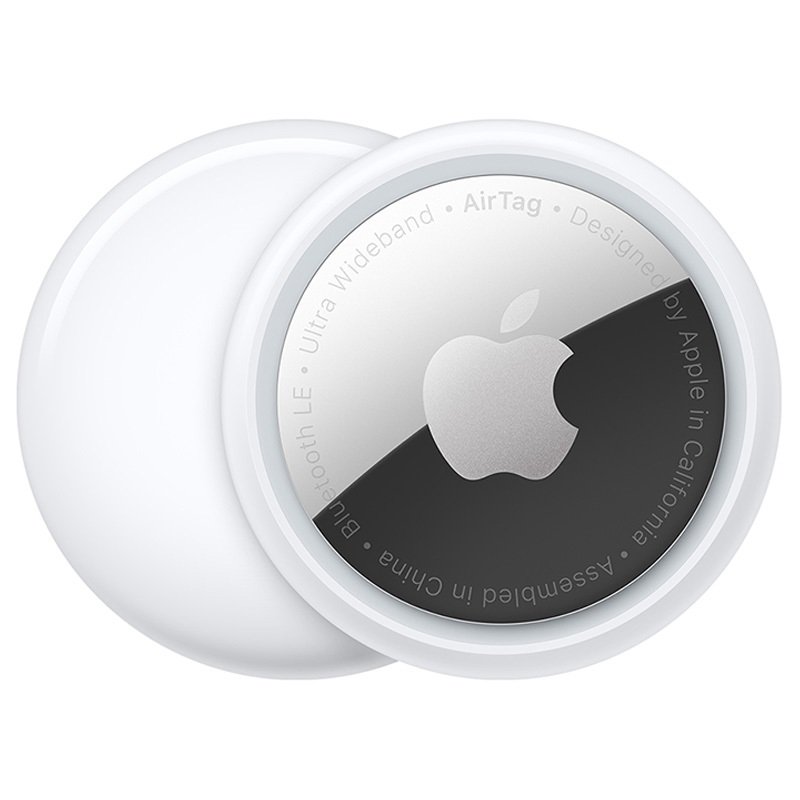 If you use AirTags, use the Find Items App to find its location on the map. In the case that the tags cannot be located, their last known location will be shown.
Stay Updated with Notifications
The pairing of your iPhone and Apple Watch allows you to get every notification from your mobile device on your wrist. This brilliant feature will help avoid picking up your phone just to check spam.
Additionally, you can also receive and reply to text messages by sending pre-written messages, scribbling a message, or dictating it to Siri. The feature extends to emails and supported third-party apps like Facebook.
Keep Your Ears Protected
Minimise the risk of hearing problems with the Apple's Noise App introduced with the watchOS 6. Head over to Settings, then tap on Noise, and then Environmental Sound Measurements. Turn on the Measure Sounds before returning to the previous screen where you can tap Noise Notifications to set the decibel level.
This setting will alert you whenever your surroundings cross the noise threshold you have set on your Apple Watch.
Set Up an Apple Watch for Kids or Seniors
An iWatch might be an ideal choice for children and seniors instead of an iPhone. The watch can be used independently of the smartphone once paired. This feature is available on the LTE model with watchOS 7 or higher and can have an independent phone number.
Cool Things to Do with an Apple Watch
Wondering what else can you do with an Apple Watch? Here are some fun things that are possible with this smart wearable.
Change Up Your Style
Want to show off your style or want to make a classic statement? Then the right Apple Watch strap can do just that. It is not always about the looks as you will learn in our blog about the best straps and bands for your Apple Watch.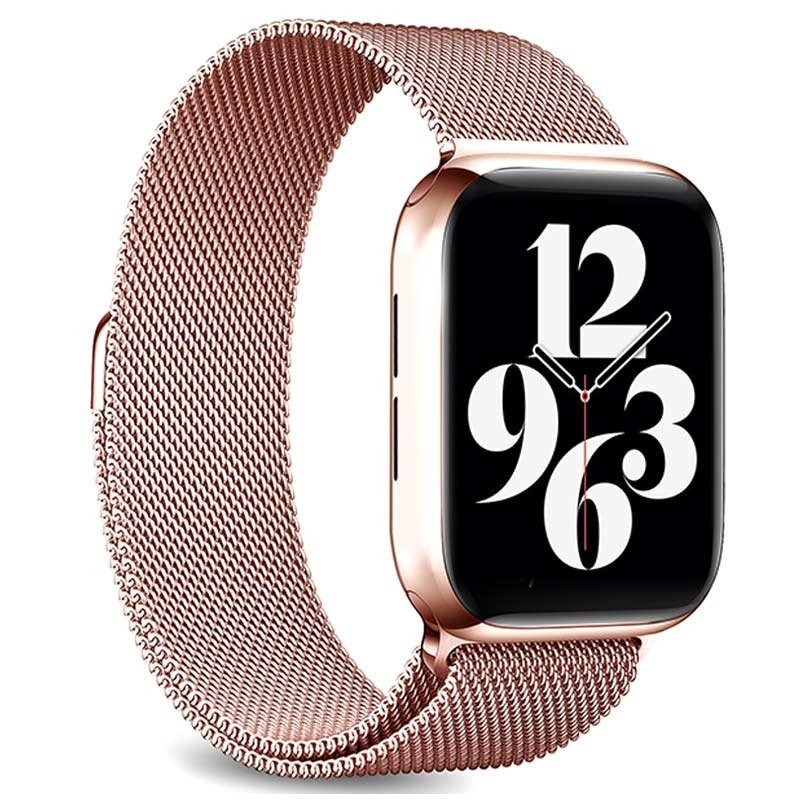 While a silicone band might look amazing in a gym set-up, for a professional environment you might want to go for a classic leather or metal strap. Apple also offers downloadable watch faces for certain bands to complete the look!
Find the Perfect App on the App Store
The small gadget is not limited by its size. In 2019, Apple added the App Store to the watch, opening up a whole new world. This update allows you to directly install apps on your smartwatch without even accessing your phone.
Help A Friend Who is Short on Money
A friend in need is a friend indeed with the Apple Pay Cash service. This service allows you to use Apple Cash or a debit card in the Wallet App to send and receive money in the Messages App.
The Perfect Snap with You in It
Be a part of the memories and not just the one snapping them by using your Apple Watch as a remote viewfinder for your iPhone. Simply set up your iPhone and head over to the Camera Remote App on your watch to get started.
Enjoy the Walkie-Talkie Feature
Apple Watches can serve as walkie-talkies with the help of the FaceTime App on your iPhone! If you weren't already aware, here is how to connect walkie-talkies on the Apple Watch:
Open the Walkie-Talkie app and press "+" to add a contact
The invited contact card will turn yellow from grey once they accept your invitation
Hold the talk button to start the conversation
Release the talk button just like with walkie-talkies when you are done speaking
You can adjust the volume using the Digital Crown. This feature is only available on watches with watchOS 5 or later.
Spread Some Love Around
Want to let your partner know you are missing them? With the Digital Touch feature on Apple Watches, you can take the digital romantic route. This feature allows you to sketch a design that gets animated, send a gentle tap, or use your heart rate monitor to send your heartbeat to your special someone's Apple Watch.
Gamer Mode: ON
Choose from thousands of games made just for your Apple Watch from the Apple Store. You no longer have to get bored while your iPhone is off getting charged or when a quick grocery trip has you standing in a long line at the checkouts.
Hey Siri?
If you love using this virtual assistant on your iPhone, you will love using it on your Apple Watch Series 3 or higher. Activate the assistant on your watch from Settings. Go to General and then Siri where you are given two options. What's even better is that Siri can talk to you too!
Frequently Asked Questions
In this section, we answer some commonly asked queries about Apple Watches and their applications.
How does the fall detection feature work? How do I dismiss a fall alert on my iWatch?
The fall detection feature is available on Apple Watch SE, Apple Watch Series 4, or later series. The feature needs to be turned on in the Emergency SOS through the My Watch settings. Ensure you have updated your Medical ID and emergency contacts using your iPhone and tapping the Health App followed by Medical ID.
The fall detection feature does not detect all falls and may be triggered by a high-impact activity. When the watch detects a fall, depending on the Series, it will tap your wrist, sound an alarm that will increase in volume, and display an alert.
In case of false detection, you can dismiss the alert by pressing the Digital Crown, tapping Close in the upper-left corner, or tapping "I'm OK."
Emergency SOS does not work on my Apple Watch. How to call emergency services from an Apple Watch 5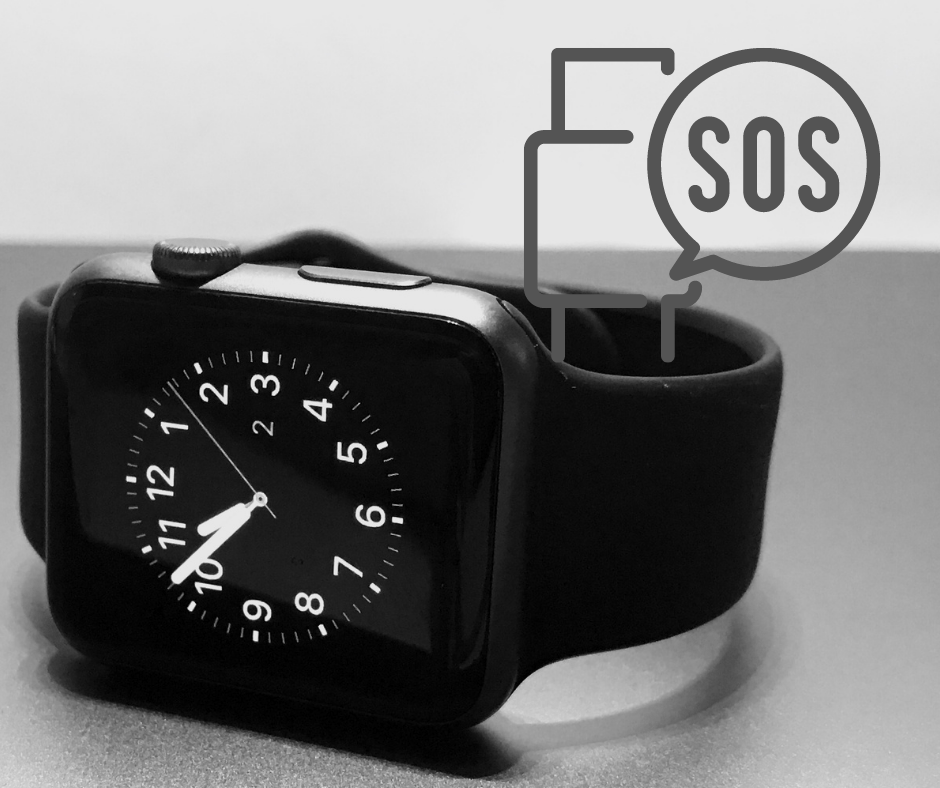 The Emergency SOS feature requires a cellular connection or your iPhone to be nearby. Alternatively, the feature can be used if the watch is connected to a known Wi-Fi network and has Wi-Fi Calling activated.
To start an emergency call, press and hold the side button below the Digital Crown until the Emergency SOS slider appears on the watch face. Move the slider or continue holding the button to automatically call the required services.
You can disconnect the call by releasing the side button or tapping the End Call button.
How to unlock an iPhone with an Apple Watch. How to unlock a MacBook with an Apple Watch
Apple Watch Series 3 and later can be used to unlock iPhone models with Face ID. Here is how you do it,
On your iPhone, head over to Settings and tap Face ID & Passcode and enter your passcode.
Scroll through the menu and turn on Apple Watch under Unlock with Apple Watch.
Select the watch you want to set and you are done.
Make sure your watch has a passcode, is on your wrist unlocked, and is close to your iPhone. To unlock your phone, wake the phone and glance at the screen.
For Mac with macOS 10.13 or later (mid-2013 or later models), both your devices need to be connected to the iCloud using the same Apple ID with two-factor authentication. Your Mac system needs to have both Wi-Fi and Bluetooth turned on. Additionally, ensure your Apple Watch is using a passcode.
Follow the steps below to activate Auto Unlock
Go to the Apple menu and then System Preferences on your Mac.
Click Security & Privacy, followed by General.
Choose "Use Apple Watch to unlock apps and your Mac" or "Allow your Apple Watch to unlock your Mac" on the watch you want to activate the feature on.
Can Apple Watch detect atrial fibrillation?
While the Apple Watch has the option for Irregular Rhythm Notifications, it is not constantly looking for AFib. All health-related sensors and metrics provide an estimate which is not intended to replace professional screening or advice.
Which social media apps can I use on my Apple Watch?
You can look through the Apple Store to find your favourite social media apps like Instagram and Facebook for your watch. While some apps may not have dedicated applications for the watchOS, you can still get notifications sent to your watch by turning on the alerts on your iPhone for your watch.
Ready for Action
Apple Watches offer many great features, but their battery life can be drained rather easily. Make sure you are using compatible Apple Watch chargers to get them juiced up and ready for each day.
When it comes to watches people don't think too much about protective accessories. However, given that the screen tends to be its most used surface, a good quality Apple Watch screen protector is a must to keep it clean and scratch-free.
You can find more helpful blogs about Apple Watches and even gear up with some amazing accessories at MyTrendyPhone. Why not get in touch with us to learn more about these brilliant wearables?