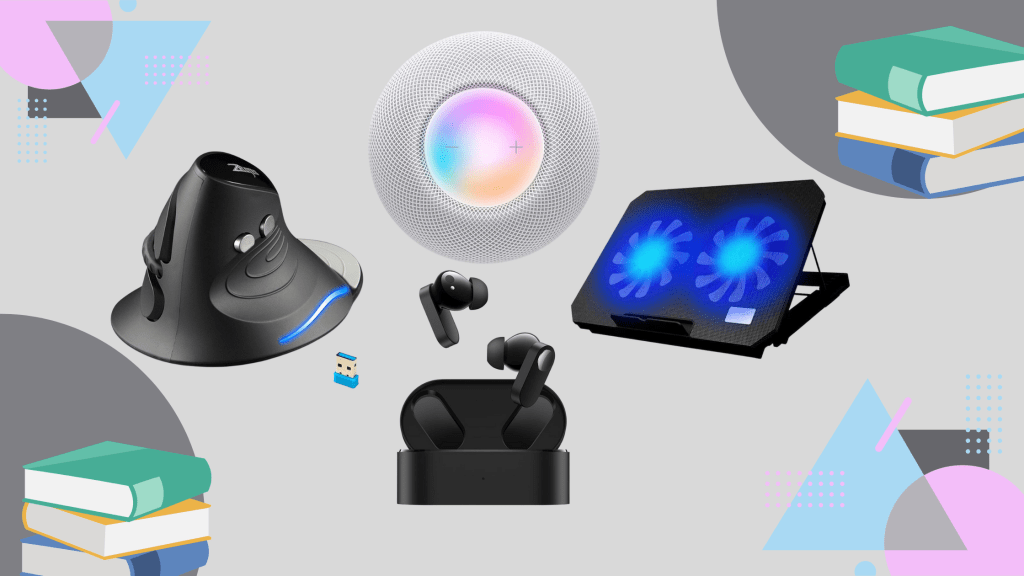 Make university life easier with gadgets! Back-to-school gadgets are not just for kids. The best gadgets for school are ones that make learning easier and fun. But that's not all. Gadgets that help you relax are just as important.
In this post, we have curated our top 10 favourite essential gadgets for students. These gadgets will help you study more efficiently, take care of your health and fitness, and remind you to take a well-deserved break from time to time.
Breakfast Gadgets to Start Your Day
A healthy breakfast is essential for a great day. These kitchen gadgets for students will make sure they have a hot breakfast ready in minutes.
Blaupunkt Espresso Machine/Coffee Maker for a Shot of Caffeine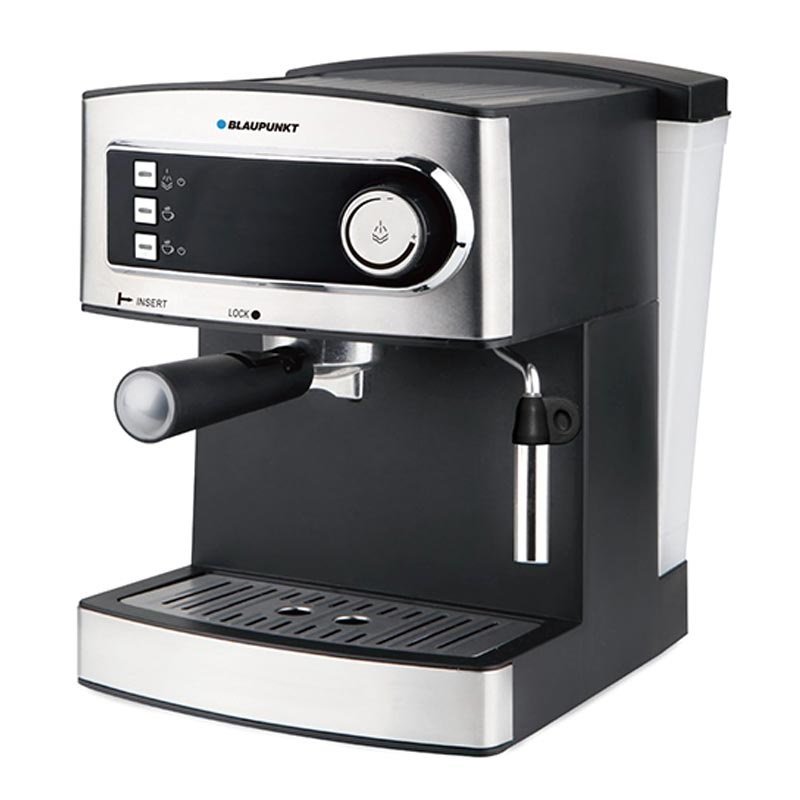 Jumpstart your morning with Blaupunkt CMP301 Espresso Machine/Coffee Maker preparing your quick dose of caffeine. This compact gadget fits easily onto your counter space and looks elegant. It also comes with protection against overheating and overpressure.
The coffee maker comes with two filters of 7g and 14g capacities and a removable water tank of up to 1.6L. In addition to the Italian pump that creates a pressure of up to 15 bars, it also comes with a milk frothing function for perfectly heated milk foam.
Features that make it a must-have for university students:
This stainless-steel espresso machine/coffee maker with 850W power comes with 3 buttons with LED controls.

The coffee maker has an automatic shut-off feature after 15 minutes of inactivity. Additionally, it comes with overheating and overpressure protection.

It comes with two thermostats for the ideal brewing temperature (95C) and effective steam flow for frothing milk (130C).

The 1.6L removable water tank and the two filters (7g and 14g) make for a quick start to your mornings.

Blaupunkt SMS411 Sandwich Toaster for a Toasty Morning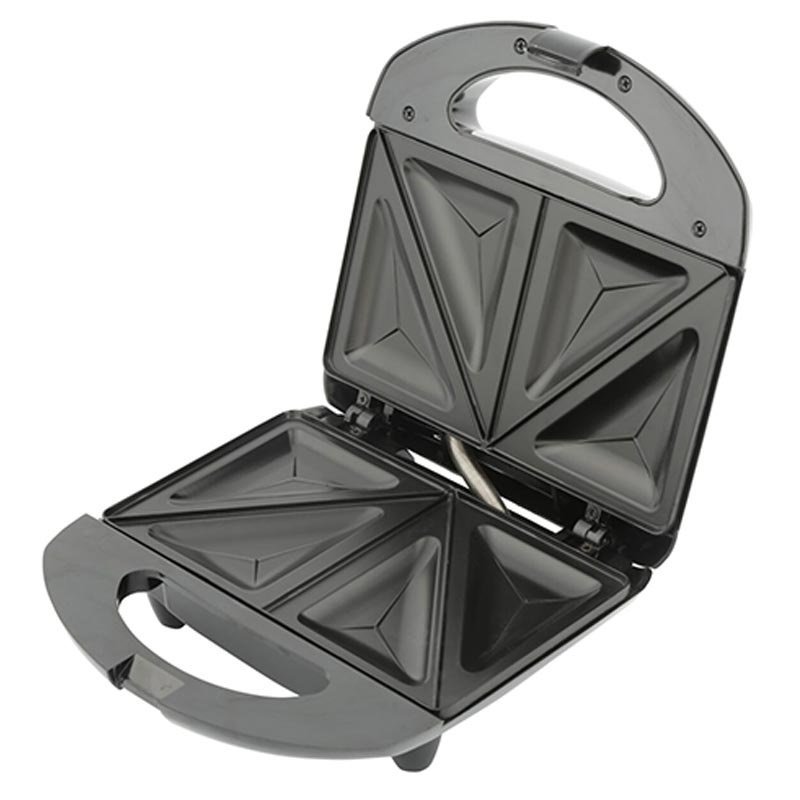 The Blaupunkt SMS411 Sandwich Toaster will make everybody a sandwich expert. The toaster comes with high-quality, non-stick, PFOA-free roasting plates for an easy cleaning and cooking experience. This classic toaster is compact and easy to store.
The toaster comes with an automatic temperature regulation feature and control lights that indicate when to put in the sandwich. The buckle handle securely closes the toaster for even heating of the sandwich.
Features that make it a must-have for university students:
The SMS411 comes with a cool-touch body, which reduces the chances of getting burnt.

The toaster makes four sandwich triangles with absolute ease.

Thanks to its high-quality, non-stick, PFOA-free roasting plates you will not struggle with cleaning it.

The thermostat automatically regulates the temperature for even heating and toasting.

Essential Gadgets for Students
As a university student, you rely a lot on your laptop for your studies and more. These gadgets will enhance your experience whether you are working on your thesis or watching your favourite shows.
Laptop Cooler and Adjustable Stand for Comfortable Use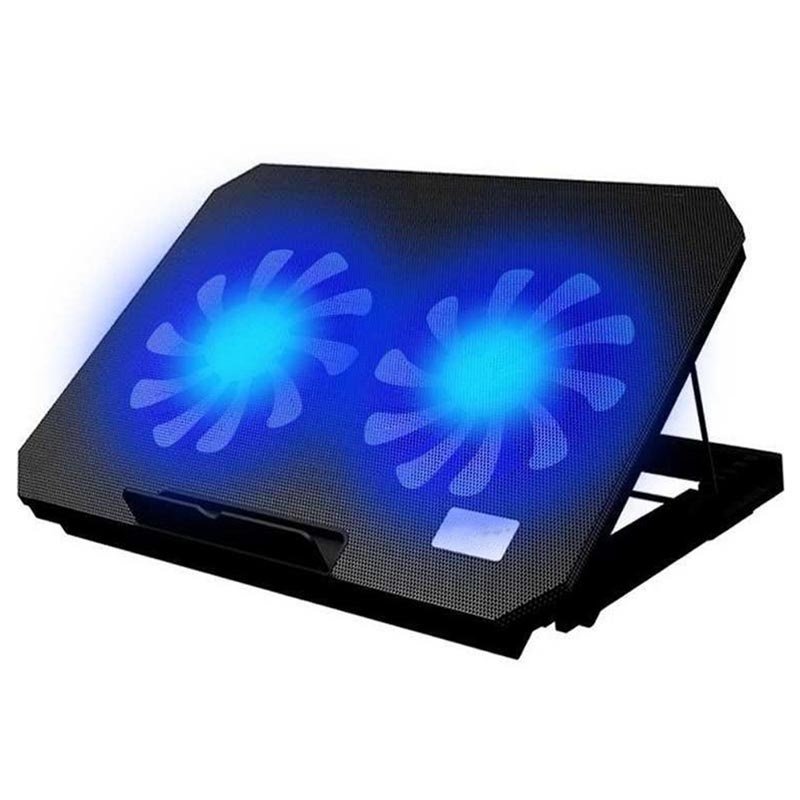 This Laptop Cooler and Adjustable Stand comes with LED Fans N99 that keep your laptop from overheating. It comes with 4 levels of height adjustment to create the right viewing angle for your various tasks.
Its two 14cm diameter cooling fans produce low noise, which ensures you remain focused on your work. The LED lights add both style and utility to the device. Simply connect the USB cable to your laptop and enjoy a cool work environment.
Features that make it a must-have for university students:
It comes with a 75cm non-removable USB cable to charge up the cooling fans.

The stand offers 4 levels of adjustment for easy viewing and use of your laptop.

The two built-in fans do not produce too much noise, so they will not be a distraction.

The stand and cooler combination make this a great gadget for when you are doing CPU-intensive tasks.

Green Cell 7-in-1 USB-C Multiport Adapter with Charging Feature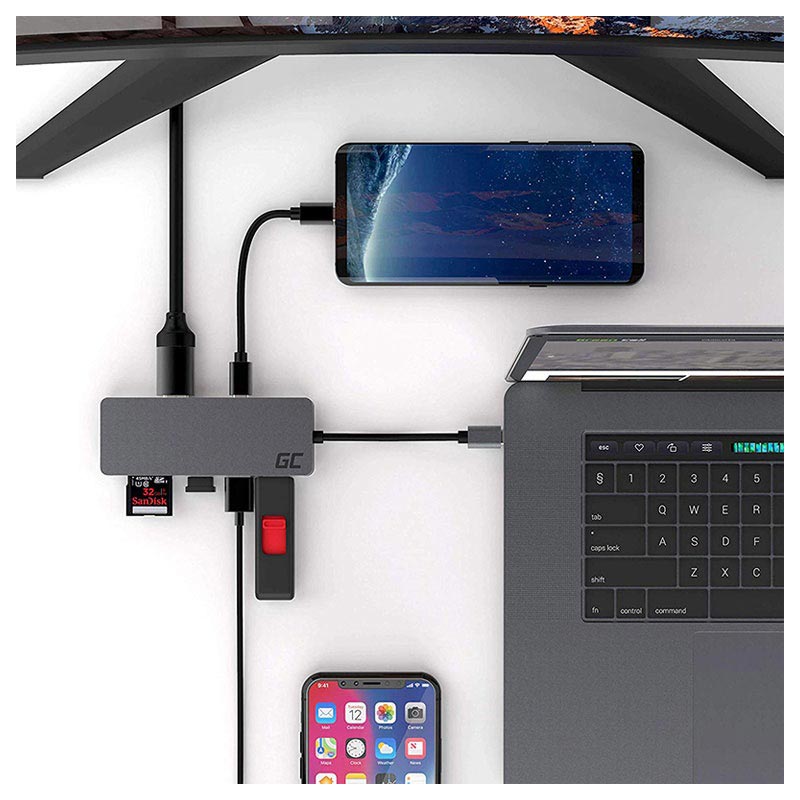 The Green Cell 7-in-1 USB-C Multiport Adapter is lightweight and durable and one of the best student gadgets to have. The adapter allows fast data transfers from multiple devices via USB ports and HDMI ports.
Additionally, you can also enjoy PD (Power Delivery) for fast charging of the newest Apple devices and Quick Charge 4.0 technology for charging tablets and smartphones. The adapter also comes with an SD card slot and a micro-SD card slot.
Features that make it a must-have for university students:
The adapter supports Samsung Dex and Huawei MateDock-supported devices.

Enjoy up to 5Gbps high-speed file transfer via USB-C or USB 3.0 port.

In addition to USB and HDMI ports, it comes with dedicated slots for an SD card and a micro-SD card.

The gadget is highly portable and has a sleek, lightweight design made from high-quality materials.

Cool Student Gadgets to Relax With
Take a break from the hectic learning schedule with these gadgets. An active lifestyle is important to keep your mind fresh and prepped for learning.
Fitbit Versa 3 to Stay Active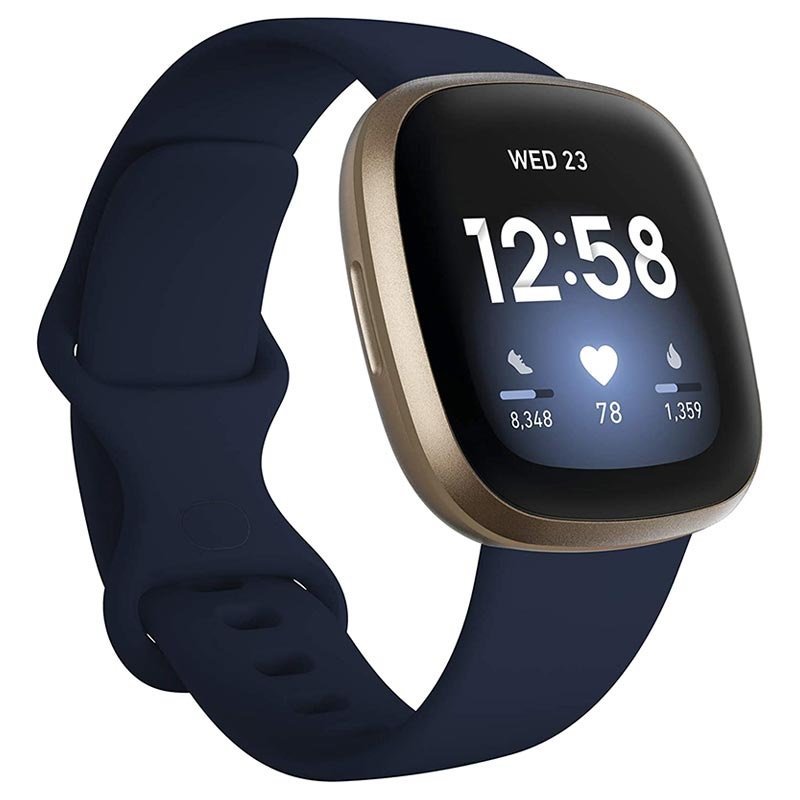 Staying on track with your health and fitness goals is easier with the Fitbit Versa 3. This stylish smartwatch comes with many features, including a 24/7 heart rate monitor, oxygen saturation, sleep quality checker, pedometer, and more.
Additionally, you can connect it with your smartphone and receive call and text notifications right on your wrist. The large display makes it easy to navigate through its many features, while the built-in microphone and speaker let you take hands-free calls.
Features that make it a must-have for university students:
It is water resistant for up to 50 metres, which means you can enjoy your swims without any worry.

The smartwatch also comes with mental health dedicated features as well as women's health features.

On a single charge, you can enjoy up to 6 days of battery life and up to 12 hours with GPS turned on.

Enjoy virtual assistance with its built-in Google Assistant and Amazon Alexa for setting reminders, alarms, news and more.

Zelotes F-17 Vertical Wireless Gaming Mouse to Let Off Some Steam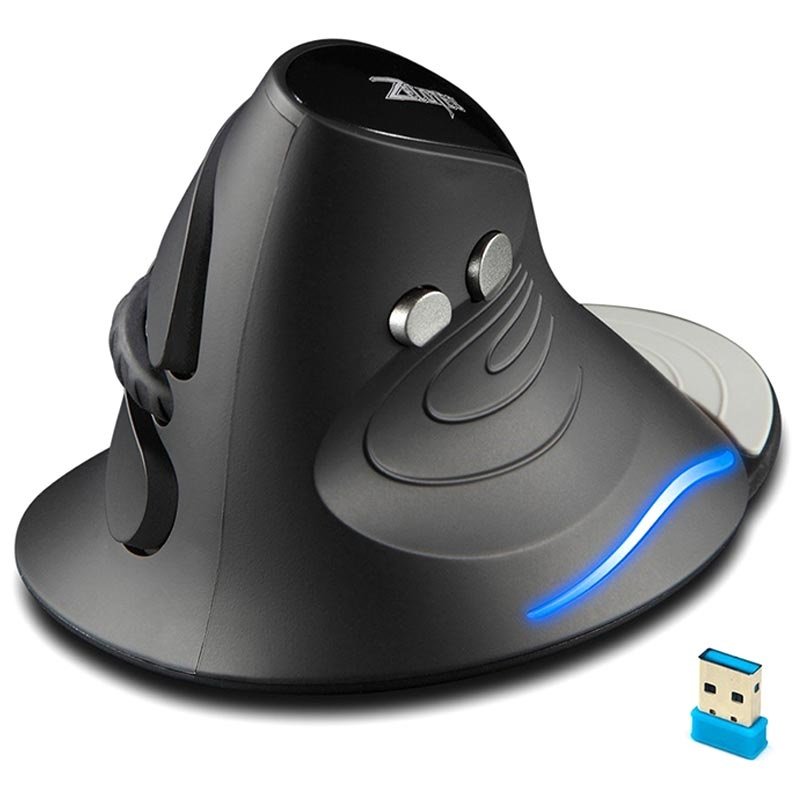 Enhance your gaming experience with the Zelotes F-17 Vertical Wireless Gaming Mouse. The ergonomic design of the mouse gives you a brilliant gaming experience without causing muscle fatigue. Its powerful optical engine ensures precise clicks, quick responses, and a stable signal.
The wireless gaming mouse's 2.4GHz wireless connectivity supports a transmission range of up to 10m. You won't be lagging behind your team with its three levels of DPI sensitivity for proper movement accuracy with perfect speed.
Features that make it a must-have for university students:
This ergonomic vertical mouse reduces muscle damage and wrist fatigue and comes with a detachable skin-friendly pad.

Simply plug the included USB receiver into your gaming device and begin to play without any additional requirements.

It offers 1000, 1600, and 2400 DPI sensitivity for movement accuracy and speed.

With its wireless connection at 2.4GHz frequency, you can enjoy guaranteed stable and fast signals from a range of up to 10m.

Student Gadgets for Auditory Bliss
Listening to music, educational podcasts, or answering your calls, all these activities are made better with audio gadgets that deliver crisp sound.
Genuine Apple HomePod Mini with Intelligent Assistant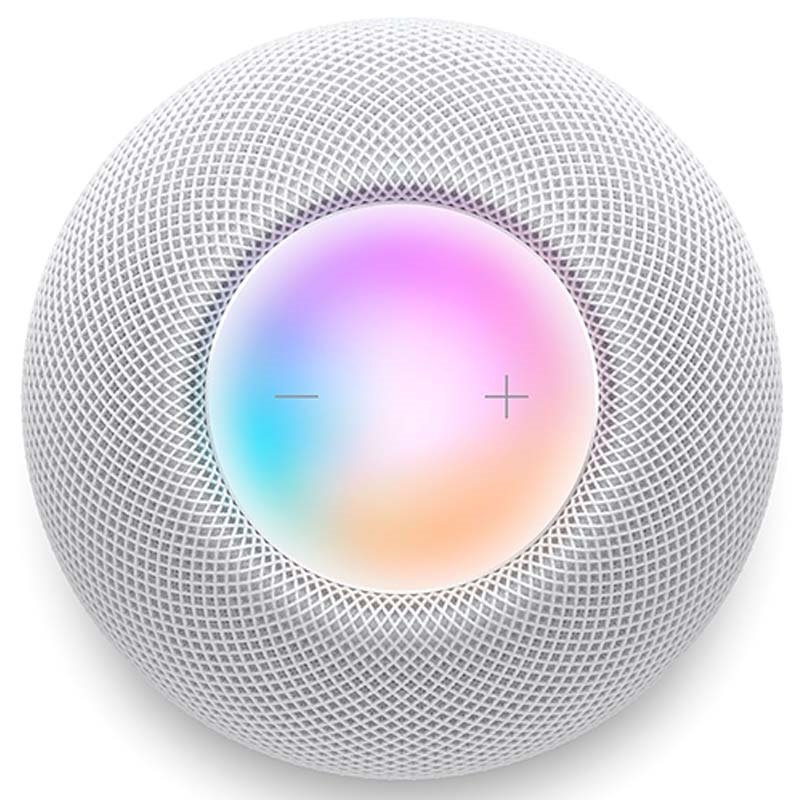 The genuine Apple HomePod Mini Smart Bluetooth Speaker makes for a great gift for any university student. It is also a great investment for homes or dorms to take advantage of its connectivity with other smart gadgets.
This Bluetooth speaker delivers amazing, rich 360=degree audio that fills up the room. It comes with the intelligent assistance of Siri who can be invoked with the flat touch-sensitive pad on the top. Thanks to Apple's S5 chip, you can enjoy excellent performance and efficiency.
Features that make it a must-have for university students:
Works well with HomeKit-compatible devices allowing you to have easy control over the devices.

You can pair multiple HomePod Mini speakers to create a rich listening experience or use them as an intercom.

The flat top touch-sensitive pad allows you to easily navigate and manage your music, as well as activate Siri virtual assistance.

Thanks to Apple's S5 chipset you can expect high-quality performance and automatic adjustment of audio based on music output.

Genuine OnePlus Nord Buds to Take Your Music Everywhere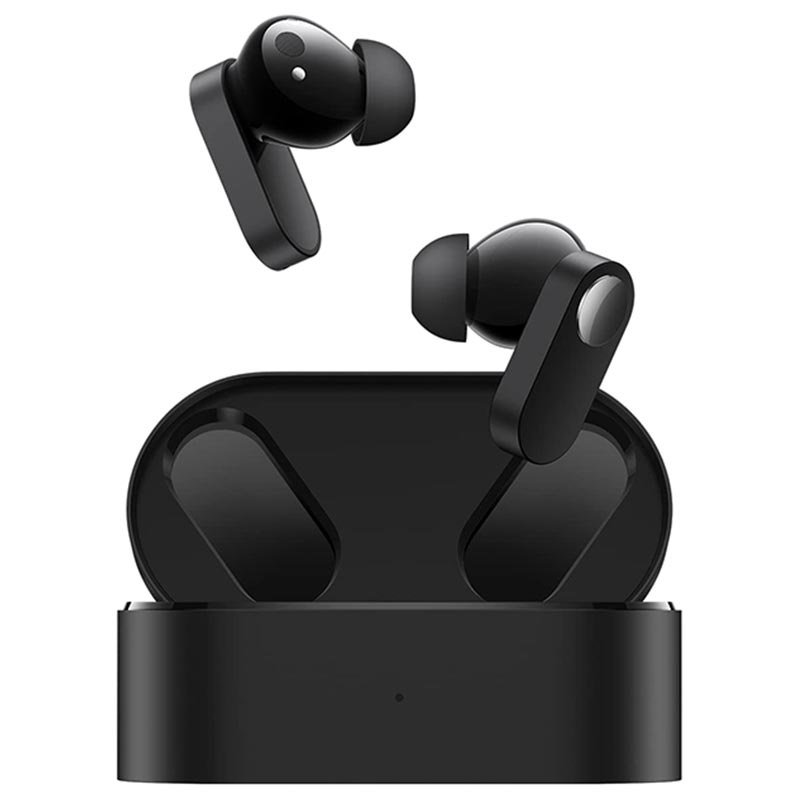 Enjoy premium sound quality with the Genuine OnePlus Nord Buds True Wireless Earphones. Their big 12.4mm titanium audio drivers and Dolby Atmos support ensure clear sound no matter where you are. Plus, their four wind-resistant microphones with AI noise reduction allow you to answer calls.
The earphones are designed to provide an ergonomic fit which allows you to comfortably enjoy your music for hours. These true wireless earphones come with an IP55 rating which makes them resistant to sweat and moisture.
Features that make it a must-have for university students:
Its charging case allows you to top up the battery life of your earbuds by up to 30 hours.

With two integrated microphones on each earbud and the supporting AI noise reduction software, expect crystal clear clarity on calls.

It has an IP55 waterproof rating, which allows you to use it while you workout without worrying about sweat or moisture damage.

Enjoy quick and easy pairing with OnePlus Fast Pair and the HeyMelody app.

Entertainment Gadgets Students Must Have
University life does not have to be boring. These smart gadgets will help you create an entertainment system that you will enjoy.
Amazon Fire TV Stick 4K for Brilliant Videos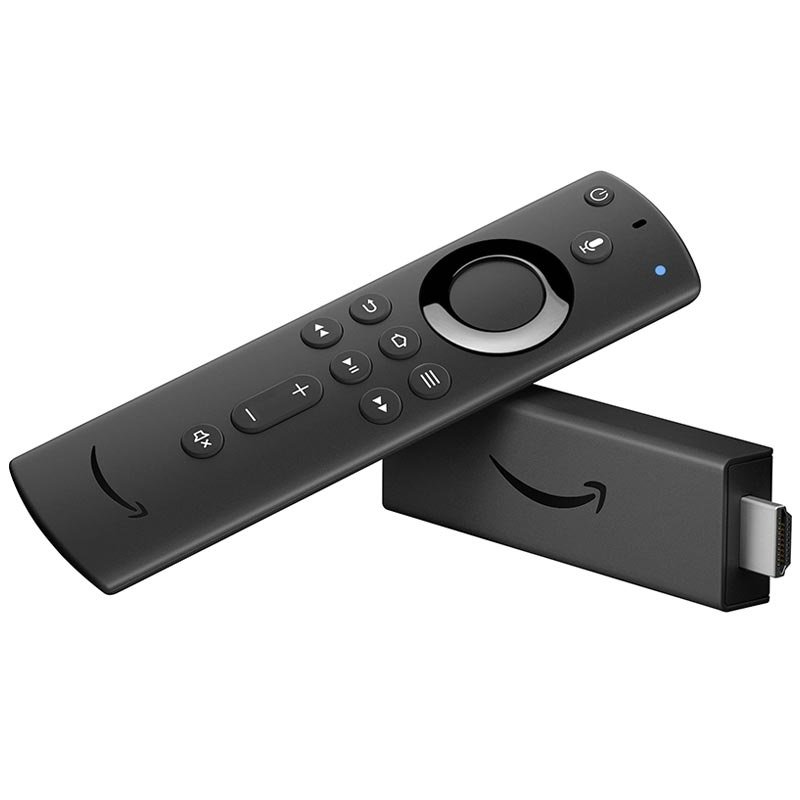 Make your HDTV even more brilliant with an Amazon Fire TV Stick 4K that comes with Alexa Voice Remote. Plug the stick into your TV, power it up, and connect it to your home network to start enjoying your favourite streaming apps.
The Amazon Fire TV Stick comes with a Quad Core 1.7GHz CPU and an IMG GE8300 GPU to deliver efficient performance and brilliant output. With its accommodating Alexa Voice Remote, navigating, searching, and managing everything becomes easy.
Features that make it a must-have for university students:
In addition to 4K Ultra HD, you can enjoy HDR, HDR10+, and Dolby Vision.

The Alexa Voice Remote can also be used to control other compatible smart home devices.

The Amazon Fire Stick TV supports streaming apps like Amazon Prime Video, Netflix, YouTube, Disney+, Apple TV+, and HBO Max.

Alexa's smart assistance makes it easy to navigate and search for your favourite movies, check the weather, and more.

Mini Combo Wireless Keyboard for Working in the Dark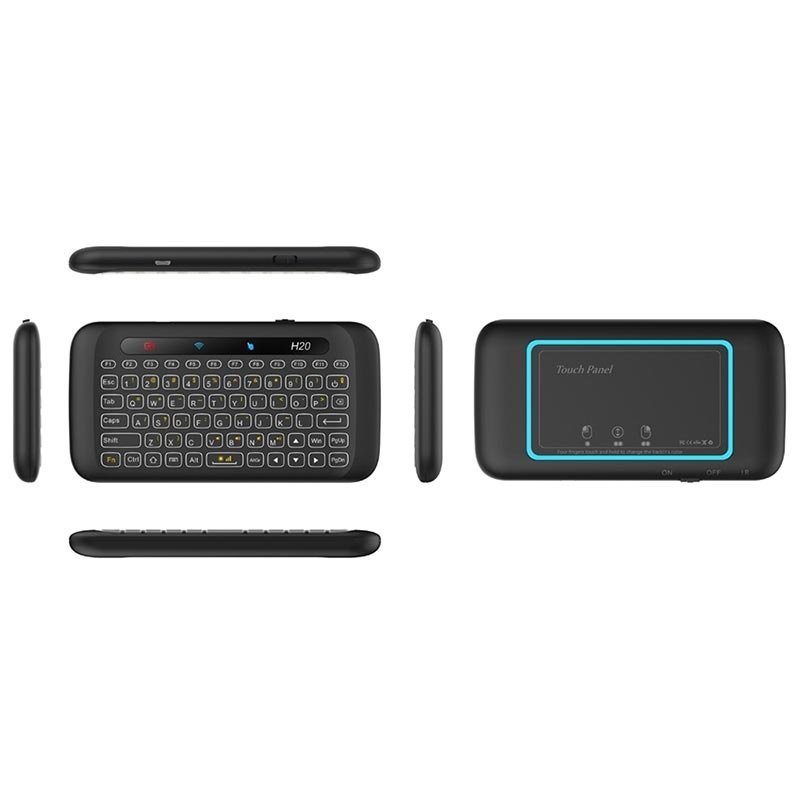 The Mini Combo Wireless Keyboard comes with an LED backlight that illuminates the keyboard with three brightness levels. You can also choose from 7 different colours to customise and create a colourful atmosphere.
The keyboard can easily be connected to your computer or TV and allows you to comfortably use it wirelessly with its 2.4GHz connection via a USB receiver. The keyboard comes with a trackpad which makes it easy to navigate.
Features that make it a must-have for university students:
The keyboard comes with an automatic wake-up/sleep function for better battery life.

The plug & play design of the keyboard makes it easy to install and use without any additional requirements.

It comes with an IR learning function which can be used with smart TVs and TV boxes.

The adjustable brightness and colour choices for the backlight allow you to set it up as per your requirements.

For a Fun University Life
Whether you are staying with your family or in a dorm, we hope our selection of gadgets will help you find something to make university life easier.
Managing your schedules and motivating yourself to be productive can be tiring. But with smartphones, tablets, and other smart devices, it no longer has to be. You can also take advantage of productivity and time management apps to make the most of your time.
Looking for more gadgets to help you with your university life? Need an upgrade on an old device? From clever gadgets to helpful tips and tricks, find all your answers with us! Get in touch with us to learn more about our different product offerings and services.