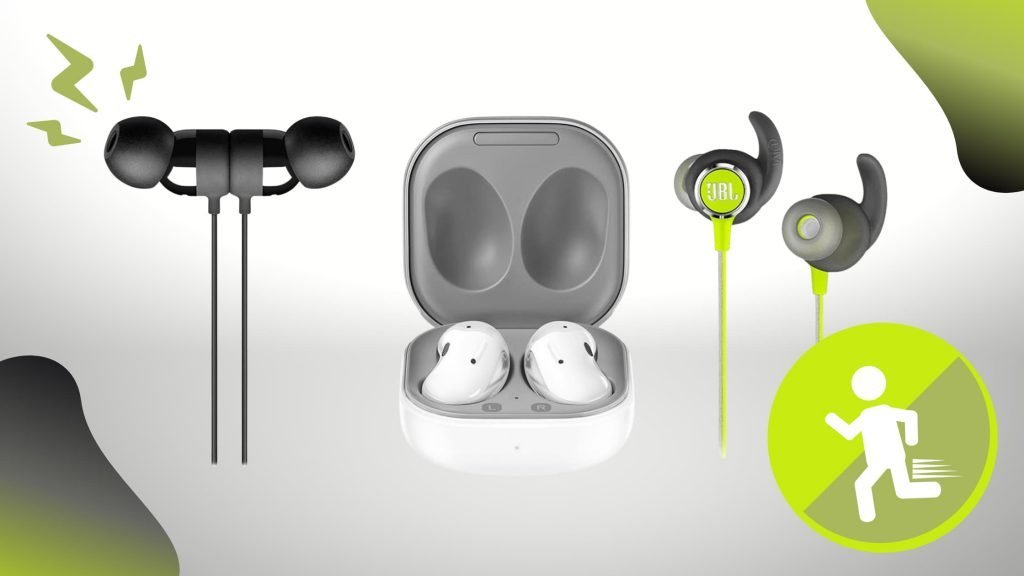 You are out on your run, and instead of enjoying it, you are repeatedly fixing your slipping headphones. The best headphones for running provide the most secure fit so you can enjoy both your exercise and your music.
If you love intense workouts, then wireless earphones with ear hooks will always stay on you. And if marathons are your thing, or if you love trekking off the grid, make sure your headphones provide more than 15 hours of battery life.
Maybe you need something that can easily let you shift from work to workout. True wireless earphones like the Apple AirPods Pro and the stylish Samsung Galaxy Buds Live are the best choice for you.
It is also vital to make sure your headphones come with an appropriate waterproof rating to prevent them from getting damaged from sweat.
Are you feeling confused about which headphones would fit your needs? Our top 10 picks of the best running headphones offer a comfortable fit and fantastic sound quality while fitting in with your various requirements.
Sports Earphones with Cable Connected Earbuds
Get the best of wired and wireless with these earphones that come with neckbands. Unlike true wireless headphones, you don't have to worry about losing these in your pockets. These headphones also come with reliable batteries that will not die out mid-run.
JBL Reflect Mini 2 for Night-time Visibility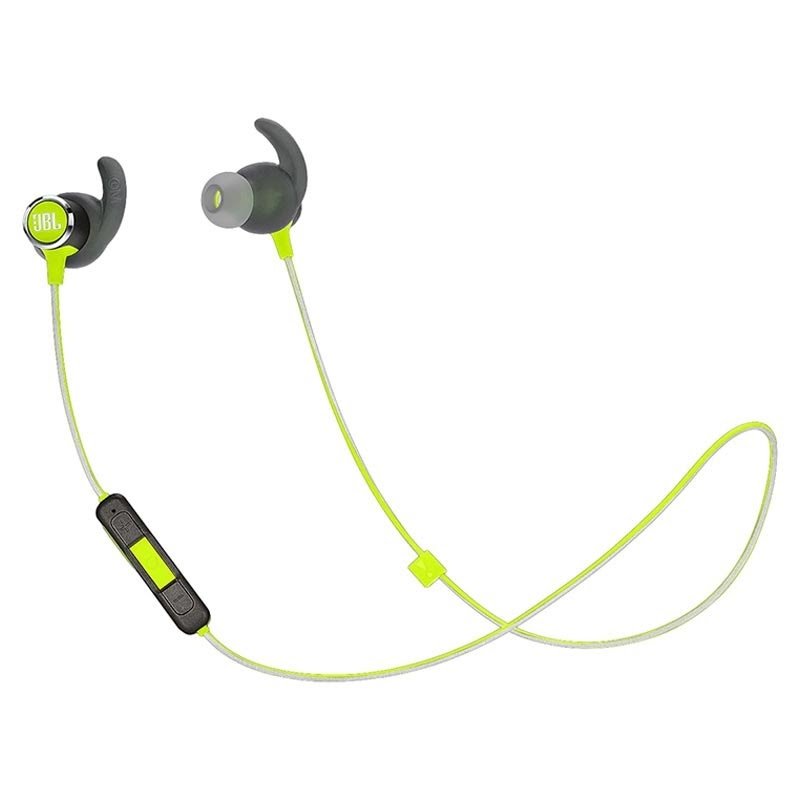 The JBL Reflect Mini 2's reflective design adds a layer of visibility during your night runs. These in-ear running earphones offer up to 10 hours of playback! Whether it's a fifteen minute run on the treadmill, or a marathon, the Reflective Mini 2 will keep the music playing.
The stylish design also ensures a comfortable fit, so you don't need to worry about your earphones dropping out of your ear. These earphones also come with an in-line remote control and a built-in microphone for easy call and music navigation.
Features that will enhance your running experience:
The Reflective Mini 2's IPX5 water-resistance level allows you to enjoy the most intense running session without worrying about sweat damage.
If fast charging is the must-have for you, these Bluetooth headphones come with a MicroUSB connector with a Rapid Charge feature.
Easily connect to any Bluetooth enabled device with the Bluetooth version 4.2 that offers a reliable, stable connection.
Manage your music playback and attend to your calls without taking out your smartphone by using its built-in remote.
Huawei AM61 Sport to Stay Tangle-free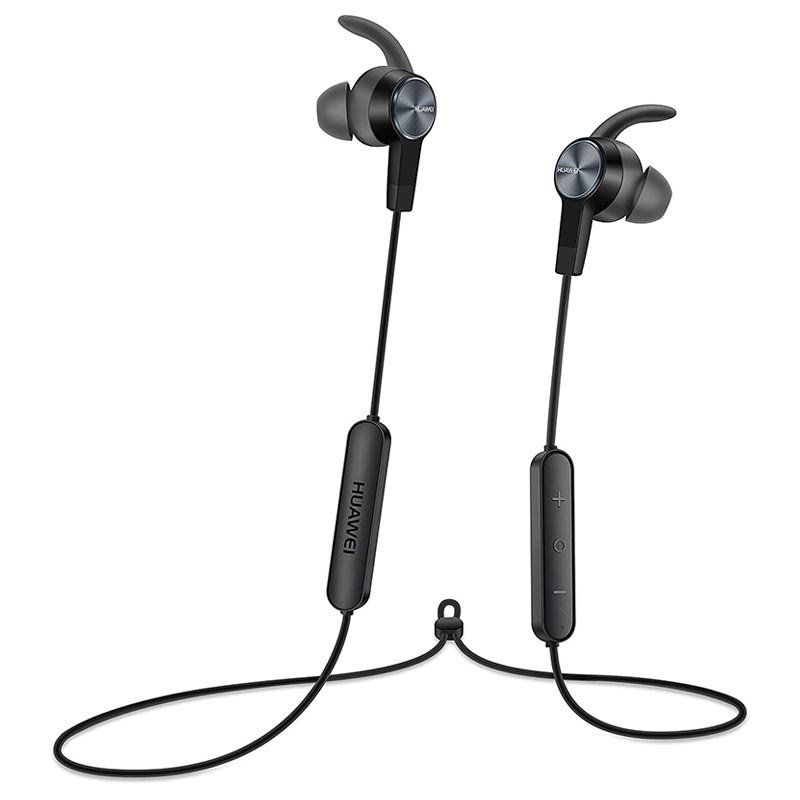 The Huawei AM61 Sport earphones come with a neckband that makes storing them easy. The tangle-free cable features an in-line volume, track and calls remote control that helps you not need to pause your run.
Enjoy pure sound with deep bass and minimal distortion with its 11mm large drivers. These in-ear headsets also feature noise-cancelling technology, allowing you to enjoy your favourite tunes regardless of how crowded and noisy your surroundings are.
Features that will enhance your running experience:
Get up to 11 hours of wireless music playback and up to 240 hours of standby with its powerful battery.
Thanks to its IPX5 waterproof certification, your Huawei AM61 Sport headphones are water and sweat resistant.
Easily pair with any Bluetooth enabled smartphone and tablet with its reliable and fast Advanced Bluetooth 4.1 technology.
Its noise-cancelling technology, stylish neckband design and comfortable fit ensure you have the best listening experience.
The Perfect Wireless Earphone Match for Apple Devices
Your iPhone deserves the best of the best. These headphones are the match for your Apple devices. Additionally, these headsets also support Siri virtual assistant!
Apple AirPods Pro from Work to Jog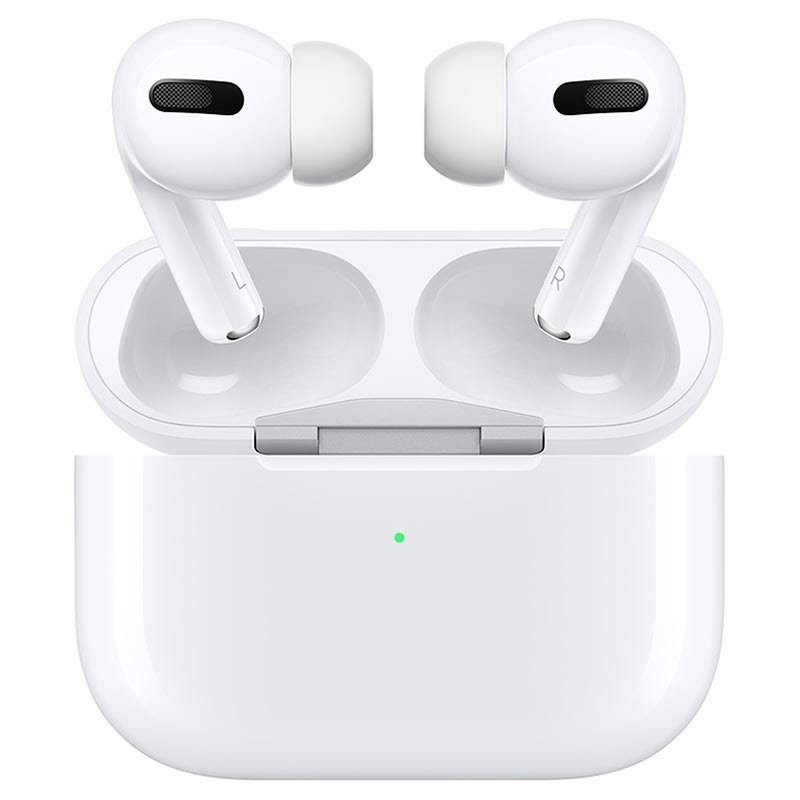 The Apple AirPods Pro are a sophisticated piece of technology. These True Wireless earphones look good whether you are attending your business call or listening to music on your run.
The striking feature of these ear pods is the noise-cancelling technology. The AirPods Pro come with two modes, an active noise cancellation system that cancels out all the noise and a special transparency mode that lets you tune-in to the world around you.
Features that will enhance your running experience:
The stylish and ultra-ergonomic design ensures a comfortable fit even for long hours.
The AirPods Pro also feature wireless charging with its charging case.
Its gesture controls and built-in high-quality microphone make listening and calling experiences delightful.
The AirPods Pro has a water resistance rating of IPX4, which is suitable for wearing during workouts.
BeatsX for Every Beat filled with Energy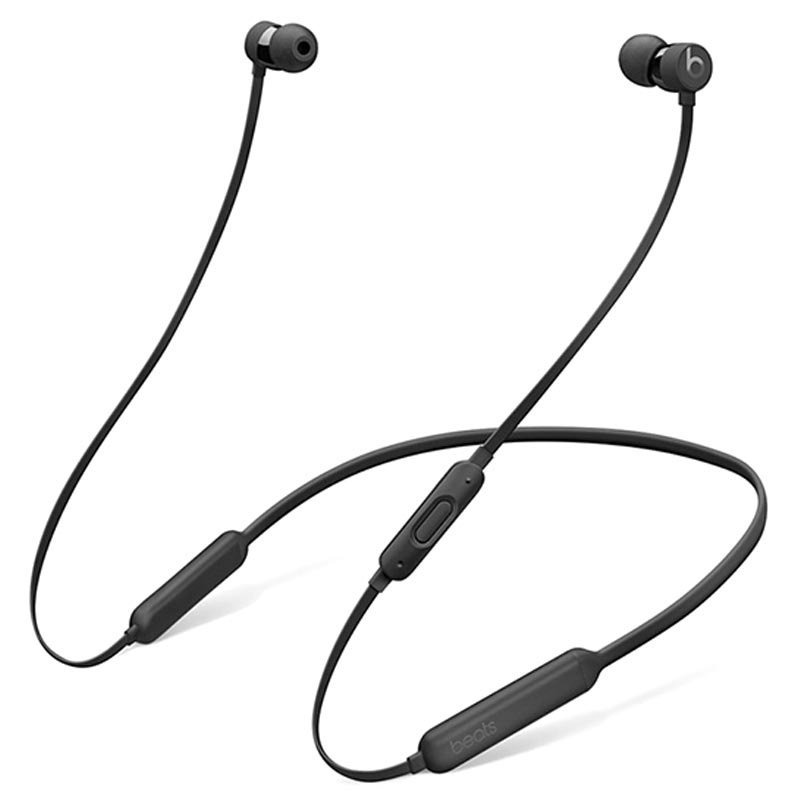 The BeatsX from the Beats by Dr Dre collection will boost you up for your morning runs. There is nothing better than good weather and powerful bass to keep your feet running.
The quality design features a unique Flex-Form cable and replaceable ear tips (4 sizes included). It makes wearing these headphones easy and comfortable. The BeatsX also feature a RemoteTalk cord that allows call and music management and even activation of Siri!
Features that will enhance your running experience:
Each earpiece comes with a handy magnet that lets you lock the headset around your neck when not in use to avoid tangling.
Get up to 8 hours of playback with a single charge. Need a quick refill? BeatsX's Fast Fuel feature gives you up to 2 hours of playback with just a 5 minutes charge.
Set-up and switch between your Apple devices seamlessly with its incredible Apple W1 chip.
The BeatsX connects with iOS and Android devices via Class 1 Bluetooth connectivity for the ultimate wireless listening experience.
The Best of Voice Command Supporting Earphones
Squeezing in the time for jogging in an already busy lifestyle does not give you any time to stop. These in-ear Bluetooth earbuds come with support for voice assistants, allowing you to enjoy a hands-free experience.
Jabra Elite 75T with Voice Command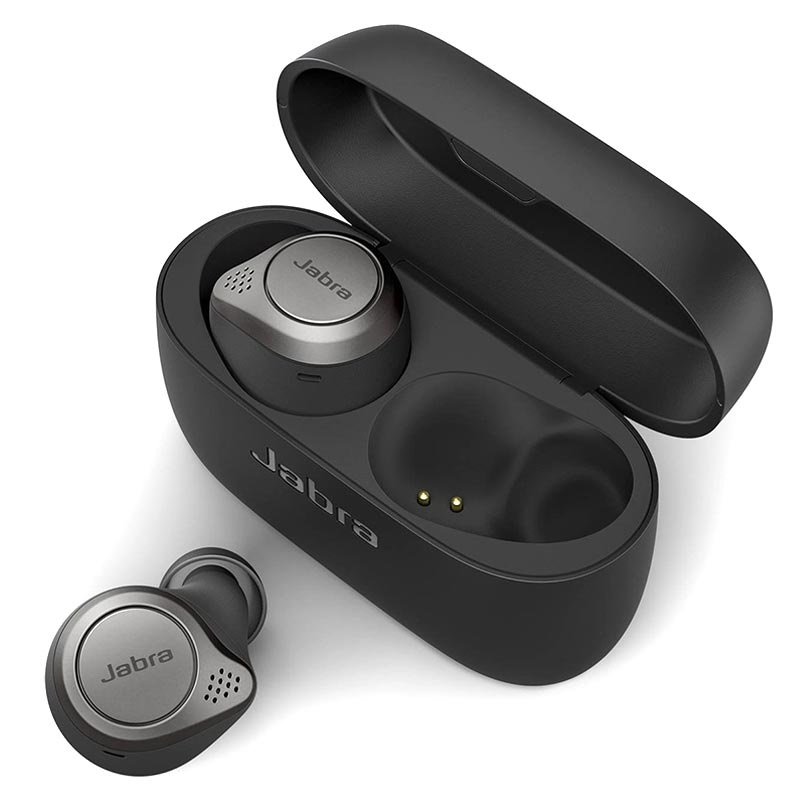 Enjoy a True Wireless experience with the Jabra Elite 75T's voice command feature. Connect with Amazon Alexa, Siri, and Google Assistant voice assistants and manage your digital tasks with ease.
Its Bluetooth version 5.0 lets you connect with just about any Bluetooth enabled devices with a reliable, fast and stable connection. Additionally, these earbuds also come with four built-in microphones that improve the quality of calls.
Features that will enhance your running experience:
Get up to 28 hours of listening time when you combine your Jabra Elite 75T with its charging case and its Quick Load feature.
These earbuds feature passive noise cancellation, thanks to their four digital microphones that improve voice clarity by filtering disruptive noise.
Its water resistance rating of IP55 ensures it is safe from water and sweat damage.
Its True Wireless design contributes to a comfortable fit and outstanding sound quality.
Samsung Galaxy Buds Live for Stylish Statement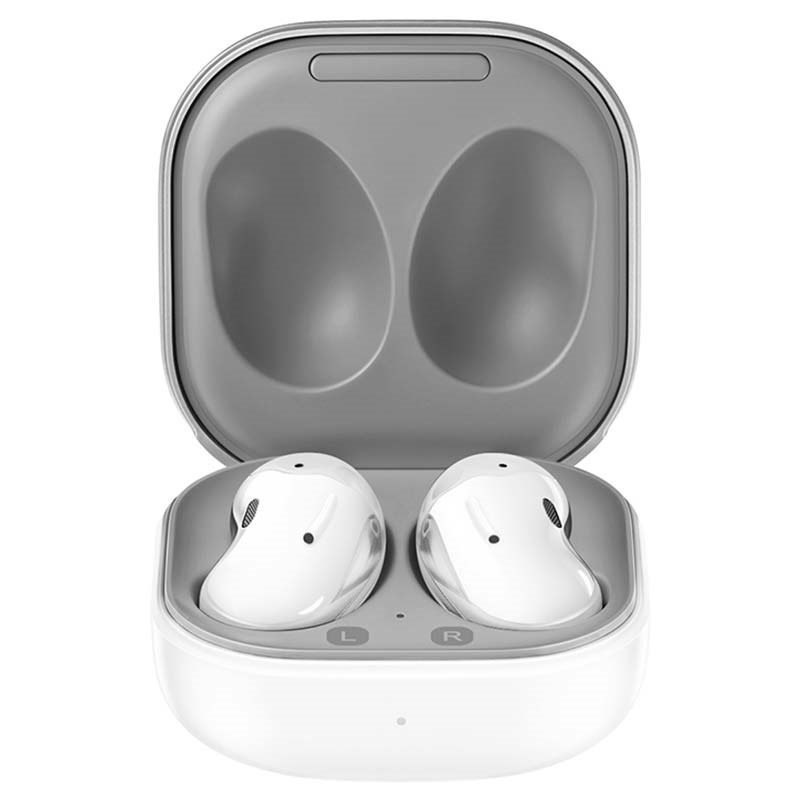 The Samsung Galaxy Buds Live are jewellery inspired and act as a functional accessory. The earbuds support Samsung's Bixby voice assistant, allowing you to make the most of your Samsung smartphone's connection.
These elegant mystic white coloured earphones also feature active noise cancellation. Turn the feature ON or OFF depending on your needs. The Galaxy Bud Live's tap control feature and an in-built microphone make them easy to use.
Features that will enhance your running experience:
Powerful 12mm speakers, combined with sound by AKG, deliver top-notch sound quality.
Pair your Galaxy Buds Live with any Android and iOS devices via the Galaxy Wearable app.
The charging box comes with a wireless charging feature that lets you avoid the messiness of wires.
Get an additional hour of playback with just 5 minutes of charging! Your Galaxy Buds Live are always ready to go.
Wireless Headsets for the Ultimate Music Experience
These picks are a treat for your ears. These earphones give you the best listening experience possible. Neither gloomy weather nor crowded places will spoil the fun of your run when these headphones play your favourite tunes.
Anker Soundcore Liberty Air 2 for Acoustic Perfection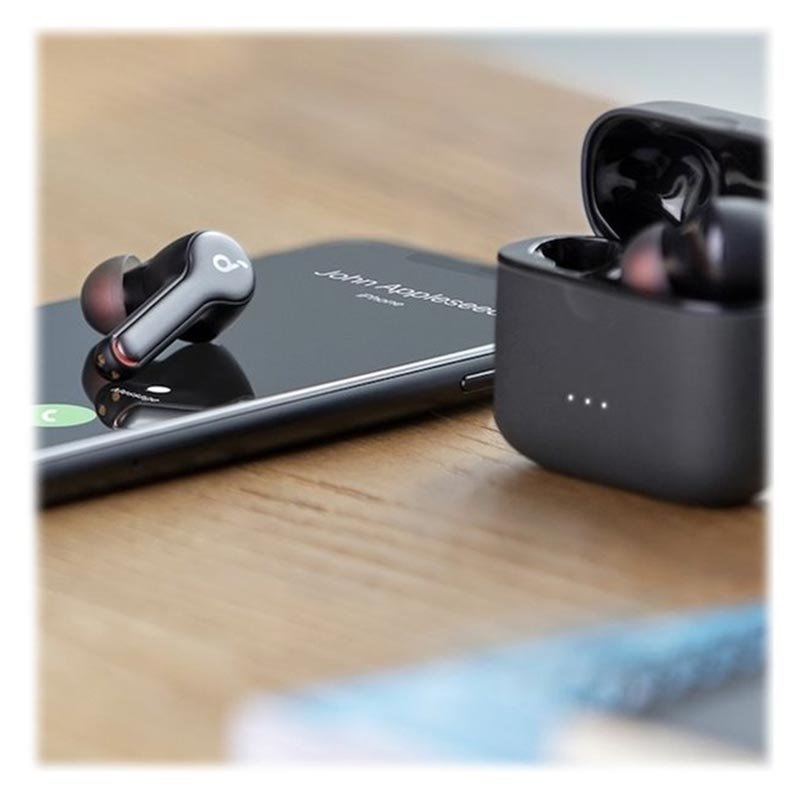 Anker Soundcore Liberty Air 2's diamond-coated 6mm speakers give you an intense listening experience. They also come with two noise-cancelling microphones on each earbud for a crystal-clear calling experience.
Liberty Air 2's HearID tech allows you to customise EQ to get the best audio experience. You can connect with your iOS or Android devices with its reliable and stable Bluetooth version 5.0 connectivity.
Features that will enhance your running experience:
The Liberty Air 2 uses one-step pairing and touch controls, making connection and usage an easy task.
It comes with a waterproof rating of IPX5, making it perfect for workouts and runs without the worry of sweat damage.
Get up to 28 hours of playback when combined with its charging case for unlimited listening.
The charging case also supports a wireless charging feature allowing you to forgo wires altogether.
Bose QuietComfort 35 II for Powerful Sound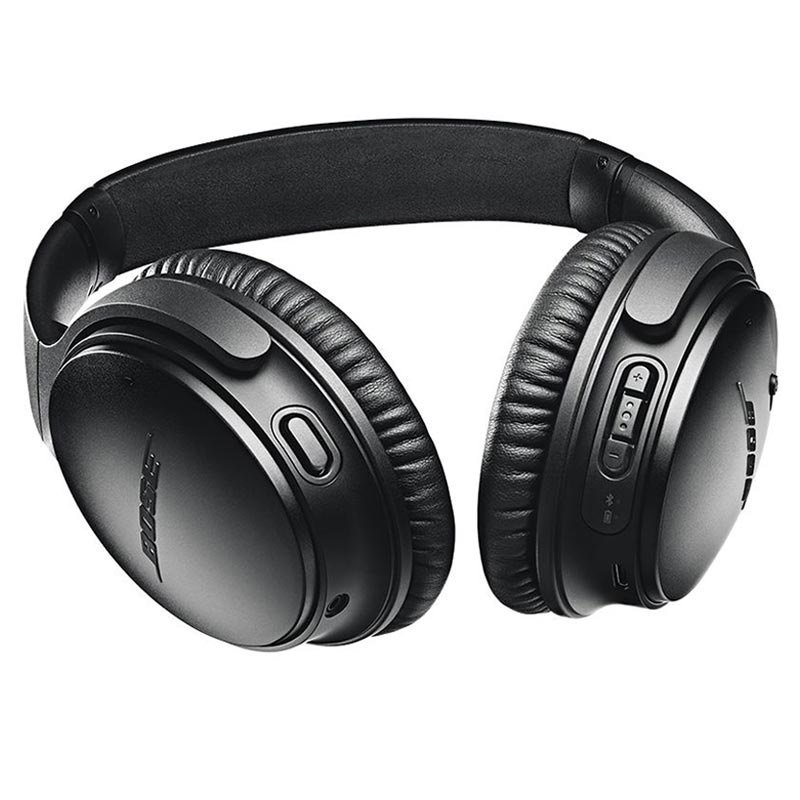 The Bose QuietComfort 35 II are smart over-the-ear headphones, which are lightweight and extremely comfortable to wear. These headphones are perfect for you if you prefer traditional styles. Its soft ear cushions and headband ensure comfortable wear for long hours.
These Bose headphones feature an optimised active noise cancellation system that lets you fully immerse yourself in your workout and music. Whether you prefer soft music to accompany your stroll, or powerful beats, these headphones will deliver.
Features that will enhance your running experience:
Its long-lasting battery will give you up to 20 hours of battery life.
Bose's dynamic drivers deliver impressive and high-quality sound without any noise disturbance.
Its ergonomic and lightweight design, along with soft ear cushions, relieve unnecessary pressure.
These headsets come with a built-in microphone allowing you to enjoy them for calls, or even gaming.
The Best Running Headphones in their Price Range
These headphones aren't bulky on the pocket and still deliver the best quality sound. So gear up for a jogging session with your favourite running shoes and playlist.
JBL Tune 220TWS for Pure Bass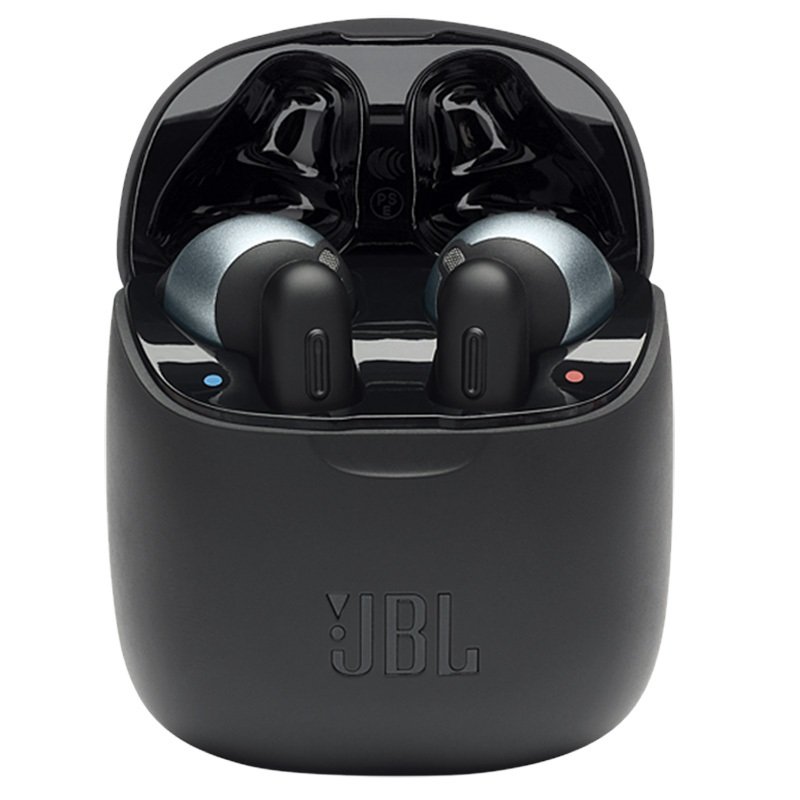 Enjoy up to 19 hours of JBL Pure Bass Sound with the JBL Tune 220TWS true wireless earbuds. These stylish earbuds have a practical design that makes them suitable for all-day wear.
Thanks to its voice assistant support, you can experience a truly wireless experience all day. The JBL Tune 220TWS easily connects with your iOS or Android device, supporting Bluetooth connectivity.
Features that will enhance your running experience:
Its Lithium-ion battery (410mA/3.85V) and charging case delivers up to 19 hours of playback.
Thanks to its soft-touch paint and secure fitting design, these headphones are comfortable to wear for long hours.
Enjoy brilliant sound quality with JBL Pure Bass Sound.
Its Bluetooth version 5.0 gives you a reliable and fast connection with your iOS and Android devices.
Plantronics BackBeat Fit 3100 for Intense Sessions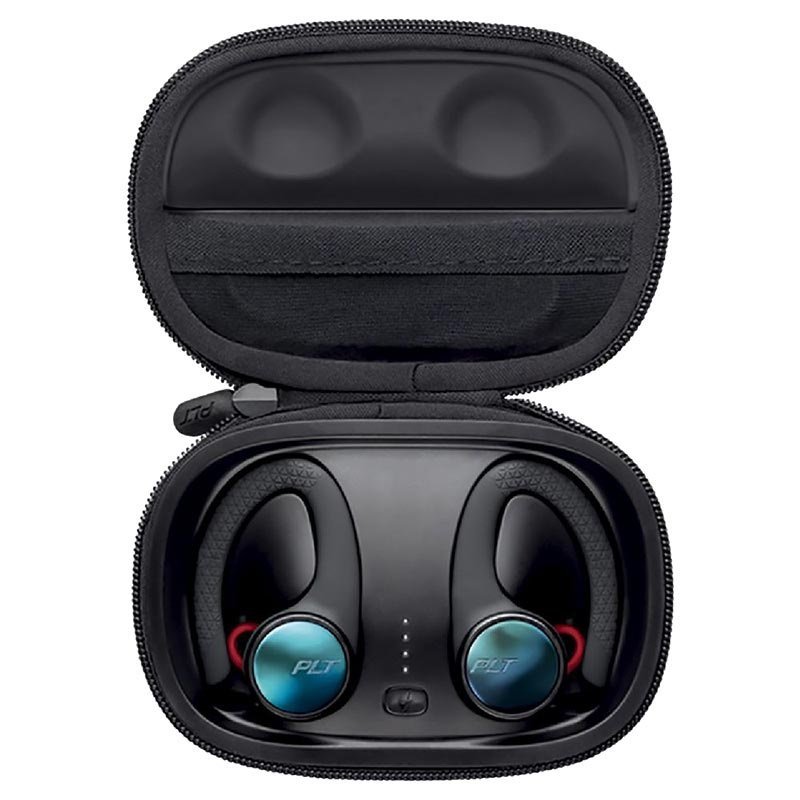 Your Plantronics BackBeat Fit 3100 will keep your focus solely on your running or your workout. These sports headphones come with ear hooks that ensure a reliable fit, regardless of your intense movements.
The BackBeat Fit 3100 features Always Aware ear-tips that ensure high-quality sound delivery. At the same time, you can enjoy your surroundings. Thanks to its IP57 waterproof rating, you can even enjoy running through the rain.
Features that will enhance your running experience:
Enjoy an extended battery life of up to 1 hour after just 15 minutes of charging.
Experience full-range sound with Plantronics signature audio delivered using 13.5mm drivers.
Hassle-free touch sensor controls on both earpieces let you manage and control your music and calls.
It features a MEMS microphone that supports DSP tech for clear calls.
Customise your earbuds for iOS and Android devices using the BackBeat App.
Cool Off Time!
Before you head for your run, make sure you do some stretches and warm-up your body for the workout. And if you love running at night, ensure you are wearing reflective clothing and stay aware of your surroundings.
Getting yourself a smartwatch like the Fitbit Charge 3 or the funky Samsung Galaxy Fit-e will help you get the most out of your runs.
Are you looking for more than just the best headphones for running? Get in touch with us, and we will help you find a gadget that will elevate your fitness game to the next level.