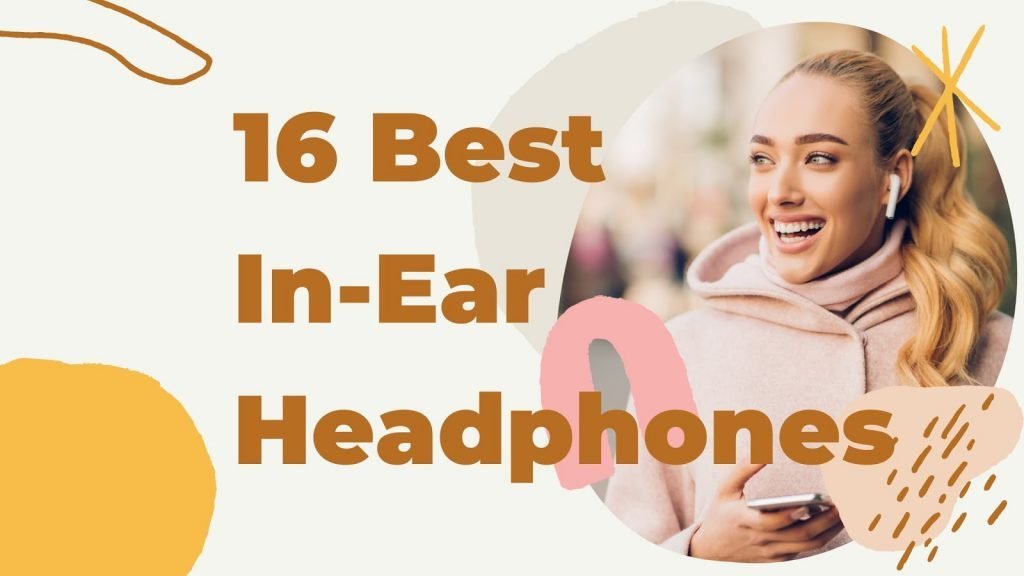 While clumsy on-ear and over-ear headphones have their charm, they are not perfect for all situations. Now that tablets and smartphones get more and more advanced, your accessories need to match the trendy vibe.
What do you get with in-ear headphones, you may be wondering? First and foremost, you get portability!
Most of the best in-ear headphones, Bluetooth or wired, are designed to be lightweight and thus very portable. With this type of headphones, you do not have to worry about creating space, as you can easily put them in your pockets.
The in-ear technology of headphones has come a long way. You can now find a pair of headphones that offer good basic options while giving you a rich experience with slow, romantic songs. And if you are someone who just wants to shut out the world, active noise canceling headphones are the thing for you!
With such a large selection of in-ear headphones, we decided to limit the options for you with the list of our favorite four in each category!
Get sporty with a good pair of in-ear headphones
Sports activities and workouts require a headphone that stays in place and does not bother you with a hassle of cables. Due to the design of these awesome sweat resistant earphones for workout, you can enjoy your music without worrying about water damage, simply push them into your ear.
JBL Under Armour True Wireless Flash sport earphones with Ambient Aware
JBL Under Armour true wireless earphones are a perfect choice for people who love hard workouts. Its stable cordless design combined with storm-proof waterproofing on the IPX7 makes them suitable for high-intensity workouts, making them one of the best true wireless headphones for training.
These wireless earbuds also have two Bionic Hearing features, Ambient Aware and TalkThru. The Ambient Aware feature is perfect for crowded places and lets you keep track of your surroundings, which keeps you safe. The TalkThru feature lowers the volume without missing any of your music.
Our favorite features
JBL Under Armor supports Google Assistant.
Touch sensors provide easy music control and navigation.
Its four microphones ensure perfect call quality over all hands-free calls you make.
Enjoy 5 hours of playing time and 20 extra hours with the charging case in aluminum.
JBL Reflect Mini 2 in-ear Bluetooth sport headphones with reflective design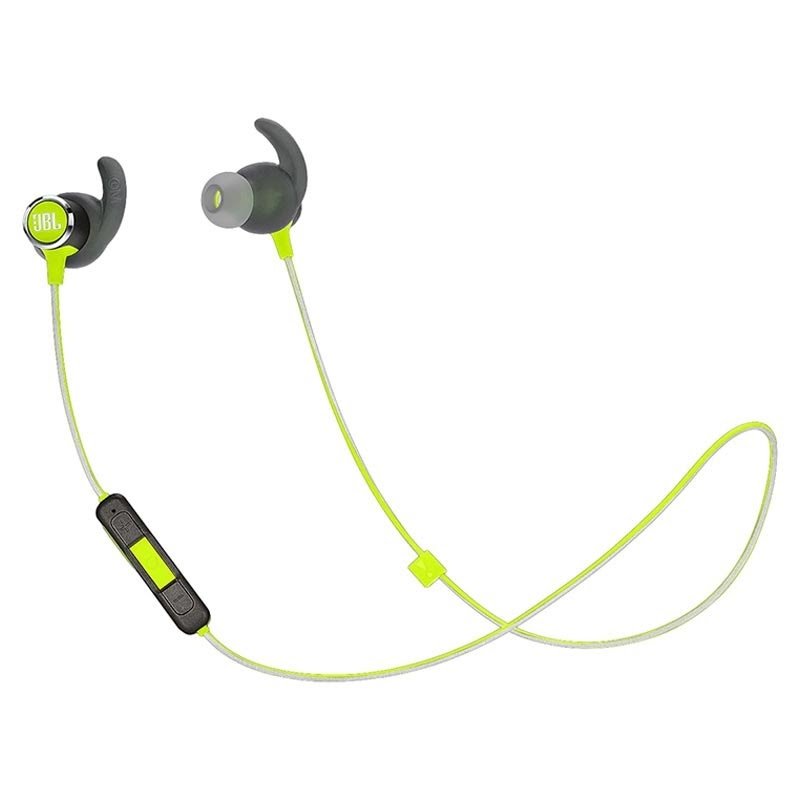 JBL Reflect Mini 2 wireless earphones for training with its sporty design take into account night visibility. This model comes with a three-button remote control for playback and volume control on the tape.
Enjoy up to 10 hours of JBL Signature Sound without having to worry about sweat and water thanks to IPX5 waterproofing with Bluetooth 4.2 technology that ensures you get a fast and reliable connection with your device.
Our favorite features
The JBL Reflect Mini 2 supports up to 10 hours of battery life on a single charge.
Reflective design elements help with visibility, which ensures that you are safe when you are out running.
The headphones come with a built-in microphone for hands-free calling.
Its Micro USB charger ensures fast charging.
Baseus Encok S17 in-ear sport headphones with magnetic band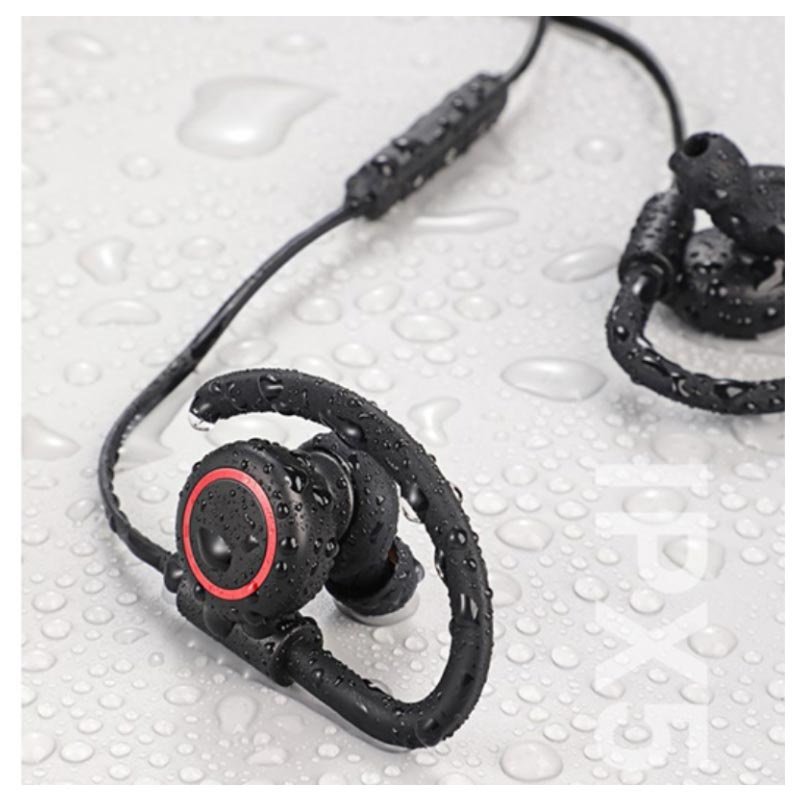 Baseus Encok S17 Sport design maximizes fitting and features. As one of the best in-ear sports headphones, this model comes with an ear hook that holds them on your ear no matter how intense workouts you are doing. In addition, the magnets keep the strap tangle-free and secure when not in use.
Its ergonomic in-ear design minimizes acoustic interference while the 12mm movable coil speakers ensure an enhanced sound experience. The Bluetooth 5.0 connection enables up to 10 meters of stable and reliable connection even during hands-free calls.
Our favorite features
Tapes with magnetic lock functions are useful when taking breaks from your music.
Its battery provides up to 7 hours of playing time and up to 6 hours of talk time with a standby time of 200 hours.
Waterproof IPX5 protects against sweat damage.
Three-button control helps with music control and calls.
JBL E25BT wireless earphones with Secure Neck Clip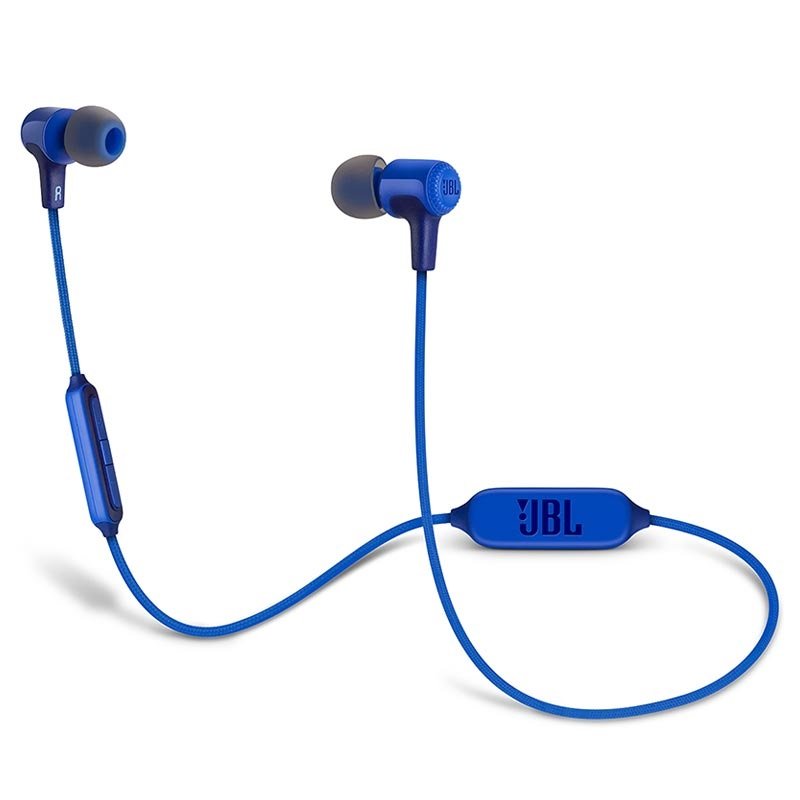 These JBL E25BT wire free in-ear headphones are stylish and handsome. This in-ear headset comes with a three-button control on the strap for easy volume control and call handling.
JBL E25BT Bluetooth earphones have a frequency range of 20 to 20k Hz and 108 dB sensitivity to give you a powerful and rich music experience while listening to your music.
Our favorite features
Secure neck clip ensures JBL E25BT Bluetooth headphones are always on you.
Built-in microphone and media controls give you easy control over audio and call.
They provide up to 8 hours of undisturbed playing time.
True Wireless headphones are the future
Nothing is more futuristic than true wireless earbuds. They also come with a pocket-friendly charging carry case that boosts your in-ear headphones with energy when they are about to run out of power. These discreet, stylish devices are just what you need to free yourself from cables. Here are our 4 favorites!
Samsung Galaxy Buds+ with 11 hours playtime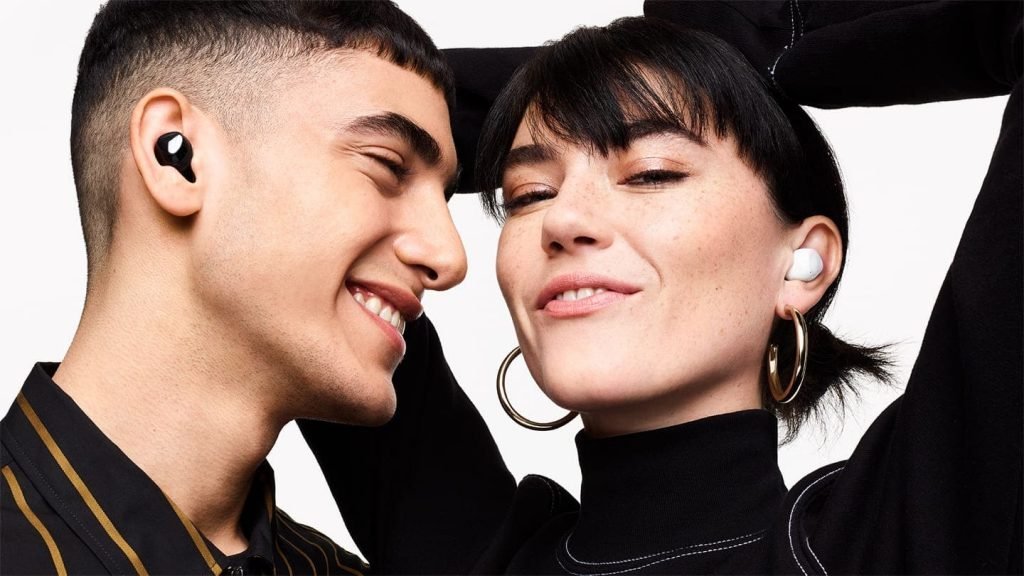 A pair of Samsung Galaxy Buds+ with a Samsung Galaxy smartphone or Samsung tablet is a fantastic match. Nevertheless, you can use them with other mobile phones and Bluetooth 5.0 supporting devices.
Experience quality sound with Samsung Galaxy Buds Plus new 2-way dynamic speaker system. Its adaptive microphone system ensures clear voice quality when you are in conversation regardless of the noise around you. This model also supports Samsung Bixby virtual assistant.
Our favorite features
Two-way dynamic system gives you rich music experience and great sounding quality for podcasts, audiobooks and phone calls.
The adaptive microphone system has two outer and one inner unit to give you the best conversation experience.
It provides up to 11 hours of uninterrupted playing time, with 3 minutes of fast charging for an additional 1 hour.
Galaxy Buds Plus comes with Accelerometer, IR, Hall, and Touch sensors.
QCY T1C in-ear True Wireless stereo headphones to minimize sound delay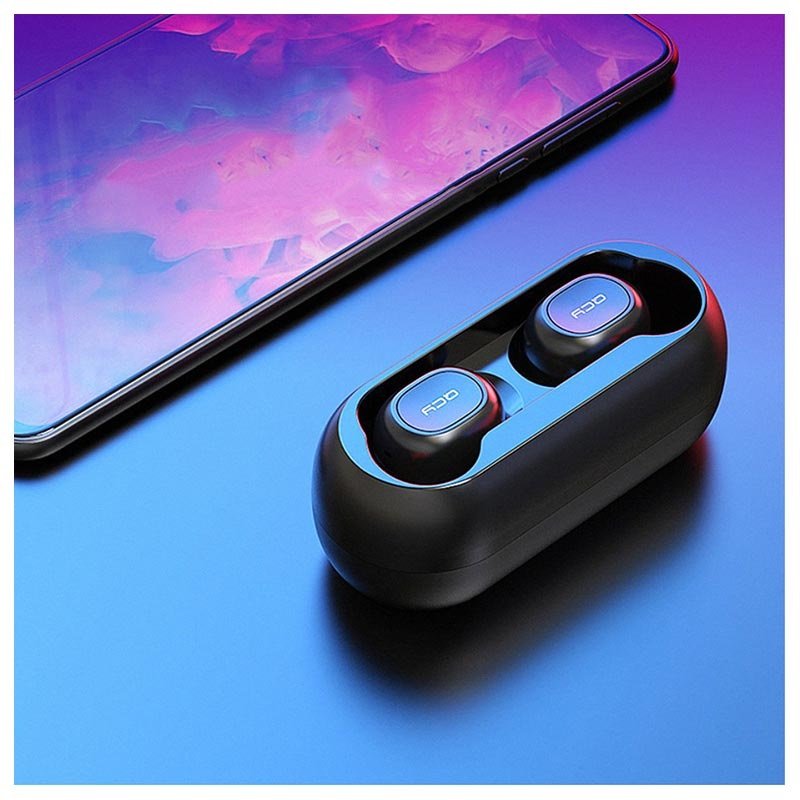 QCY T1C Bluetooth 5.0 connection in combination with AAC / SBC support ensures up to 10 meters reliable and super fast connection with your devices.
Its ergonomic in-ear design helps with noise reduction. At the same time, its dual microphones ensure that others hear you and your voice is transmitted crystal clear during calls. These Bluetooth earbuds are also perfect for training and gaming!
Our favorite features
As one of the best TWS headphones, this model uses single-tap / double-tap controls to handle calls, adjust the volume and navigate through the playlist.
With its IPX4 waterproofness, you can walk directly from the office to the gym without having to worry about splashes, dirt and rain.
Be in sync with sound and image from your gaming world without sound delay.
TWS True Wireless Bluetooth earphones A6 with DSP noise reduction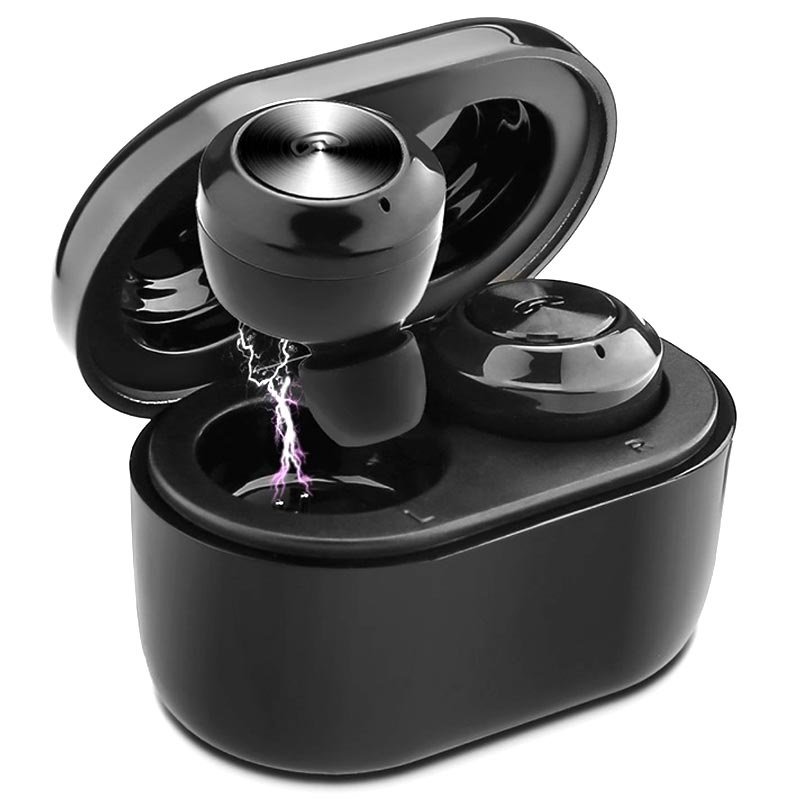 TWS True Wireless earbuds A6 are equipped with a multifunctional button for handling calls and music playback. The function of Bluetooth 5.0 connection gives you most of it with low energy consumption.
Thanks to DSP noise reduction and high-sensitivity microphones, these Bluetooth earbuds ensure balanced sound, high-quality, lively sound and clear conversations without background interference.
Our favorite features
DSP noise reduction enhances stereo and bass experience.
Get more recharging from its 220mAh charging case while on the go.
They are suitable for light workouts such as walking and low-intensity sports.
Get up to 160 hours of standby time.
Sennheiser Momentum True Wireless headphones with transparent hearing
Sennheiser Momentum wire free earbuds come in a nice charging case that allows you to keep your earphones charged for two extra charges.
The model provides smart features such as Transparent hearing to keep you aware of your surroundings while you fully enjoy your music. In addition, pausing your music only requires you to remove an earpod, which allows you to return to where you left off after a conversation.
Our favorite features
Sennheiser Momentum in-ear headphones support virtual assistants such as Google Assistant and Siri and have intelligent voice control.
They are made of durable material with an IPX4 rating for splash resistance.
The charging case has an ON / OFF function to provide automatic charging immediately when you place the headphones in them.
Noise reduction to shut out world noise
If you love music and do not want any interference, then get noise-canceling in-ear headphones. As these in-ear headphones help minimize outside noise, being paired with noise-canceling technology, you can expect a good listening experience.
Apple AirPods Pro with 24 hours extra boost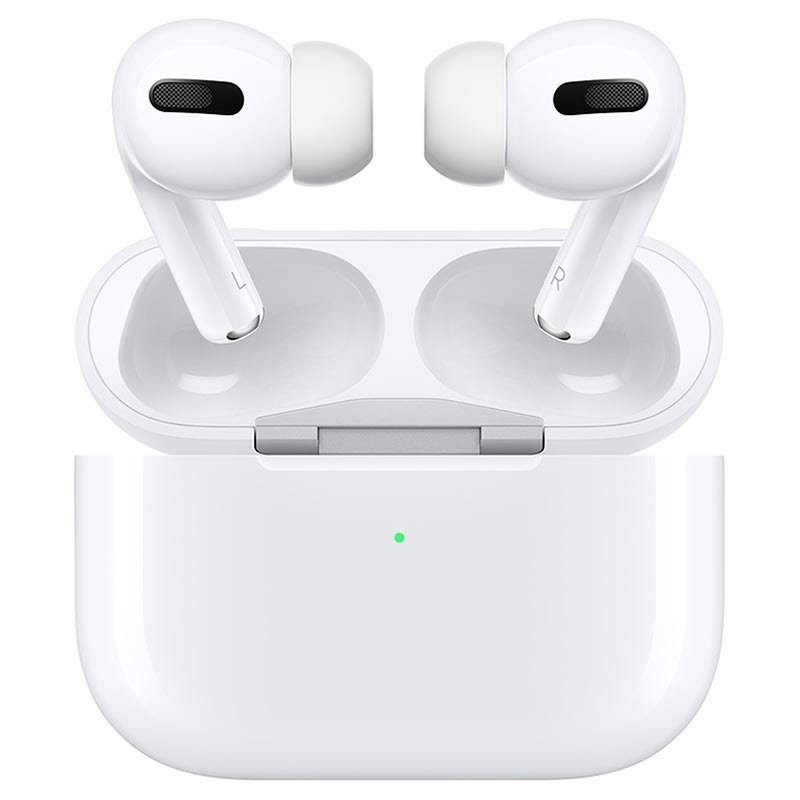 If you are one of the loyal Apple users who loves iPads and iPhones, then you will surely love Apple AirPods Pro as well. Their ergonomic design, combined with various features, make it easy to take control of your music and conversations.
Their active noise reduction together with special Transparent mode always allows you to have a good listening experience, even if the surroundings are loud. What else? When you charge your carry case, you do not have to worry about running out of battery for up to 24 hours.
Our favorite features
Supports Siri on Apple devices, so you never have to feel disconnected from your virtual assistant.
The charging case provides up to 24 hours of extra charging.
Active noise reduction and special transparent mode allow you to choose whether you want to keep the outside world out or whether you want to let it in.
Pioneer Rayz Plus Lightning headphones for an immersive listening experience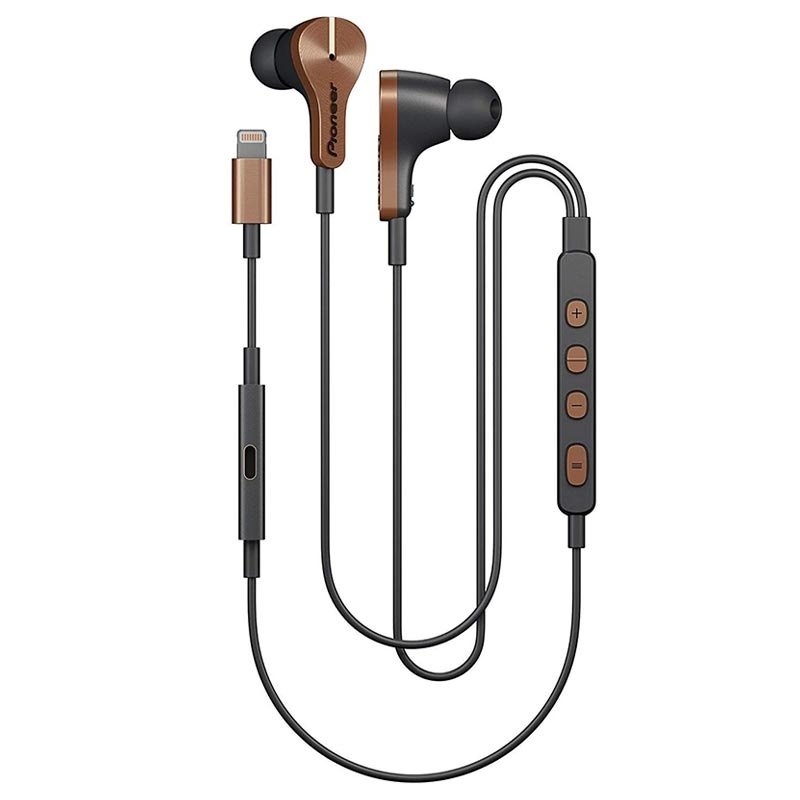 Pioneer Rayz Plus Lightning-Powered headphones are a wonderful change from all the black and white noise canceling headphones out there. The headphones are available in stylish copper and black combination that not only looks good, but also is comfortable to wear.
This model is equipped with intuitive in-line control with a smart button and a dedicated charging port for all Lightning devices! Pioneer Rayz Plus earphones are packed with intelligent features that make life easier.
Our favorite features
Smart noise reduction and HearThru mode that allows a really good listening experience and keeps you aware of your surroundings.
Comes with intelligent functions such as pause by removing the headset, muting the microphone when not speaking and smart buttons for launching apps.
The Pioneer Rayz app (iOS only) lets you customize your listening experience.
This wired headset also has automatic recognition of Siri commands when paired with Apple devices.
Huawei Freebuds 3i TWS headphones for clear conversations
Huawei Freebuds 3i TWS earphones give you a real, noise-free experience for both music and conversation with their Active Noise Cancellation (ANC) features. They also have a good quality with a compact design.
The headphones come with a well-designed charging case so that they do not take up too much space while providing up to about 15 hours of extra charging. The headphones also support gesture controls to handle ANC function, music playback and calls.
Our favorite features
The noise reduction function makes your voice clearer and clearer during conversations by muting ambient sounds.
Smart sense sensor provides simple single-touch control for playback and calls.
Enjoy great bass without compromising on quality with its built-in 10mm stereos.
Sony WF-1000XM3 wireless in ear headphones with virtual assistant compatibility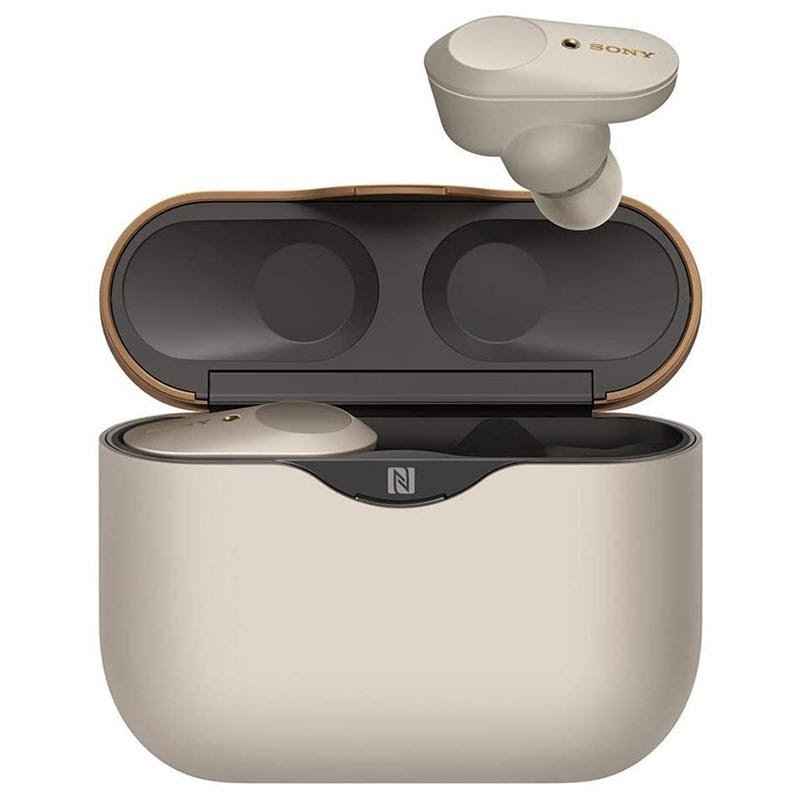 With its sleek and ergonomic design, you will love the Sony WF-1000XM3 True Wireless headset. Enjoy first-class sound quality thanks to its advanced HD noise-cancellation processor QN1e and Smart Adaptive sound control.
Use the headphone controls to control volume and navigate call handling. If you want to take a break from music, just remove one of the headphones.
Our favorite features
The virtual assistant compatibility with Google Assistant, Amazon Alexa and Siri.
The Sony Headphones Connect app provides customization of the headphones to your needs.
They give you up to 90 minutes of playing time with a fast 10 minute charge.
Handsome retro with the best in-ear headphones with cord
It's okay if you do not want to switch to wireless and Bluetooth earphones. And we can not deny how many times the wires have saved a falling phone. Find your match with our top four below and enjoy the fantastic sound from a wired connection.
Samsung EO-EG920BW Hybrid Stereo-Headset with hybrid ergonomic style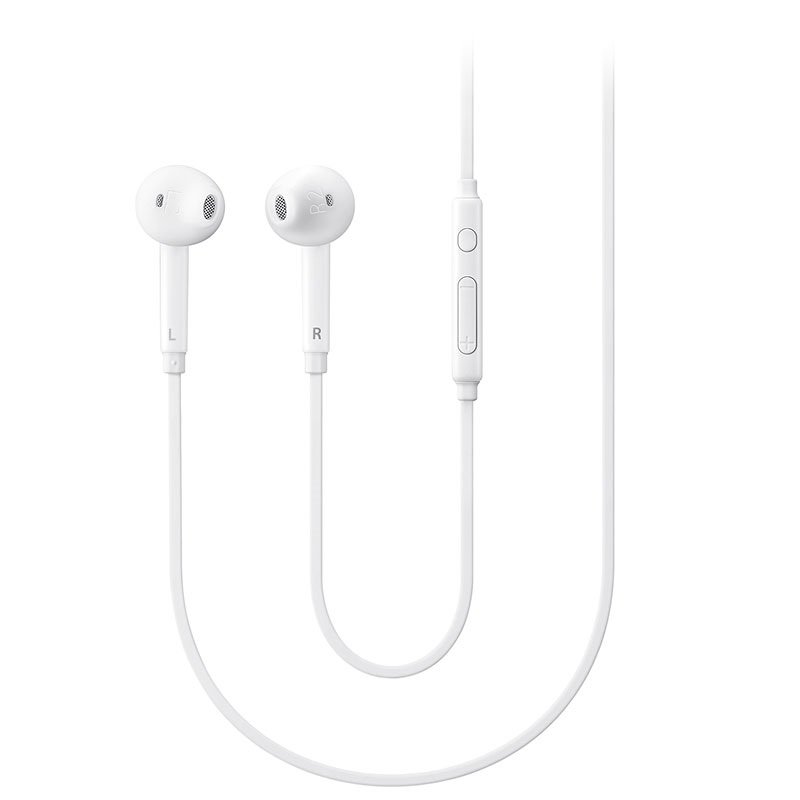 Samsung EO-EG920BW Hybrid stereo headset combines ergonomic manufacturing with hybrid headphones which provides a fantastic listening experience. This headset comes with a 3.5mm socket that makes it compatible with several different types of devices.
Samsung EO-EG920BW Hybrid ensures minimal hassle. They also come with 3-button remote control and playback management.
Our favorite features
The hybrid design helps to increase the sound quality while minimizing external interference.
They provide Bass Boost experience to enhance the listening experience.
The headset is perfect for outdoor activities.
Huawei CM33 USB Type-C in-ear headset with USB-C connection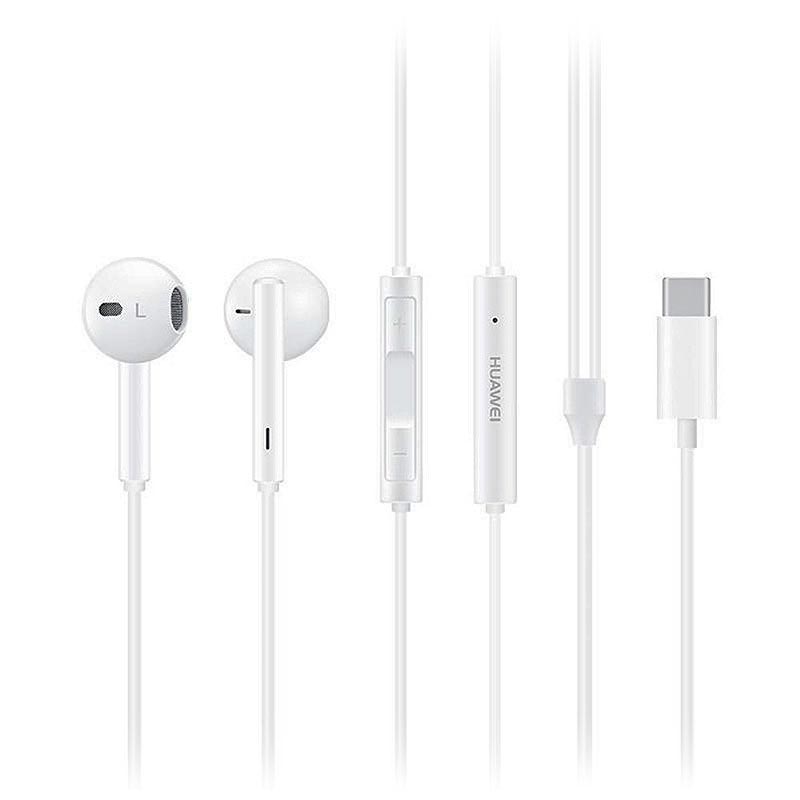 Experience first-class sound quality with this lightweight Huawei CM33 USB-C in-ear headset. In addition to being a perfect pairing for Huawei smartphones, you can also use the Huawei CM33 with other USB-C supporting devices.
These headphones provide a handsome remote control for handling calls and music. Enjoy your music comfortably for extended periods with the Huawei CM33 and its excellent noise reduction.
Our favorite features
Suitable for Type-C compatible devices.
Huawei headsets are light and provide a comfortable fit for longer periods.
Noise reduction improves the listening experience.
JBL T110 PureBass in-ear headphones for a better music experience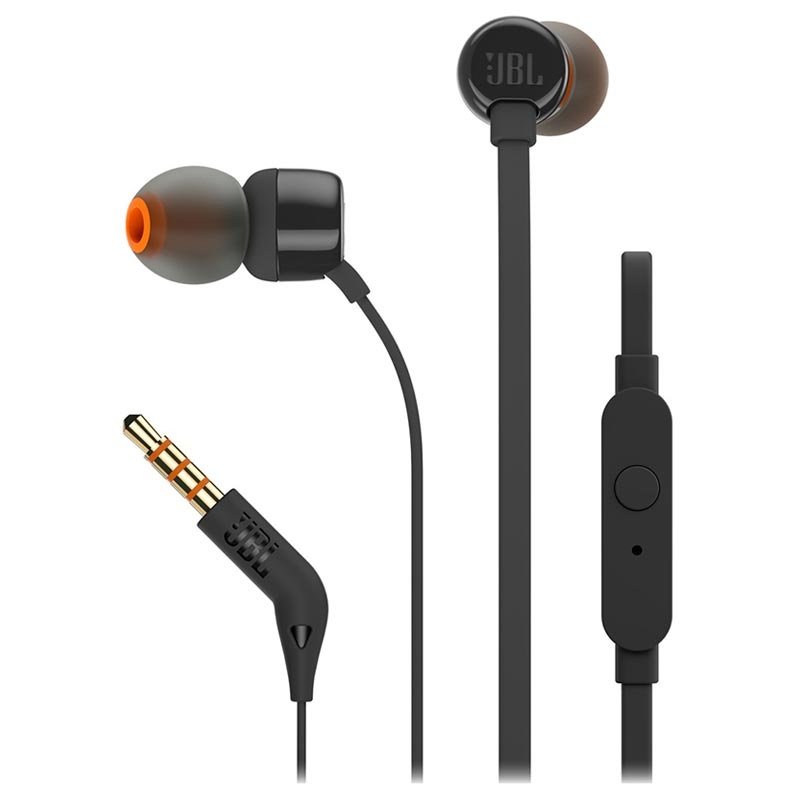 The soft knobs of the JBL T110 PureBass together with JBL's signature PureBass sound technology provide improved sound quality to highlight a richer listening experience.
These stylishly designed headphones provide tangle-free cables to ensure you never have to worry about tangled cables again. They also come with a smart control for playing and handling calls.
Our favorite features
JBL's signature PureBass sound ensures that you can enjoy exceptional sound quality.
Tangle-free cords keep your headphones ready for use.
3.5 mm socket fits with several types of compatible devices.
JBL T290 in-ear headphones for a crystal clear sound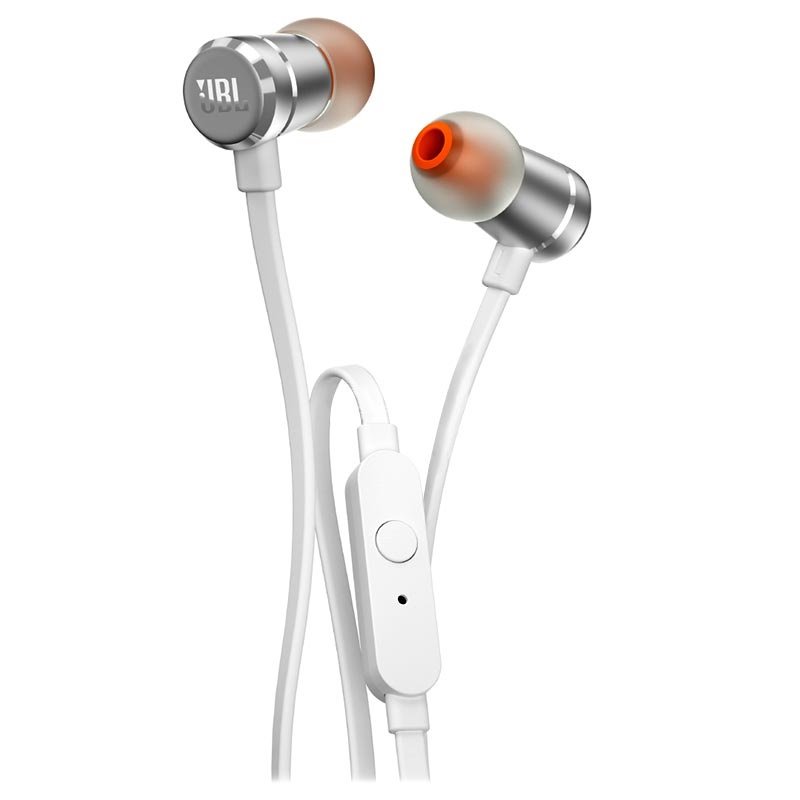 JBL T290 has an elegant aluminum case for its stereos, which makes them a stylish accessory. These headphones come with hassle-free cables and remote control for all handling needs.
With JBL's signature PureBass sound technology, you can enjoy both high and low tones of your music with crystal clear sound output. In addition, its microphone ensures good voice clarity.
Our favorite features
Compatible for use with devices that support 3.5 mm sockets.
These JBL in-ear microphone headphones come with soft silicone knobs for convenient use.
Its storage case keeps your headset clean and organized.
Take care of your in-ear headphones
In-ear headphones fit perfectly in your ear canal, which means you need to keep them extra clean. Use suitable and safe cleaning products to remove dirt and other unwanted contaminants from your earphones and keep them away from your ears.
While your Bluetooth earbuds and earphones are stored in the carry case, your case may also need a boost. Power banks are friends you need to take with you on longer trips.
If your in-ear wired headphones do not have a tangle-free design, make sure you avoid them getting tangled. PopSocket is a fun and practical way to handle tangled headphone cords.
Have you got enough inspiration for the best in-ear headphones? Check out our wide range and find a lot of Bluetooth speakers and other audio accessories, so you can choose another great audio device that will make your collection a little more modern.