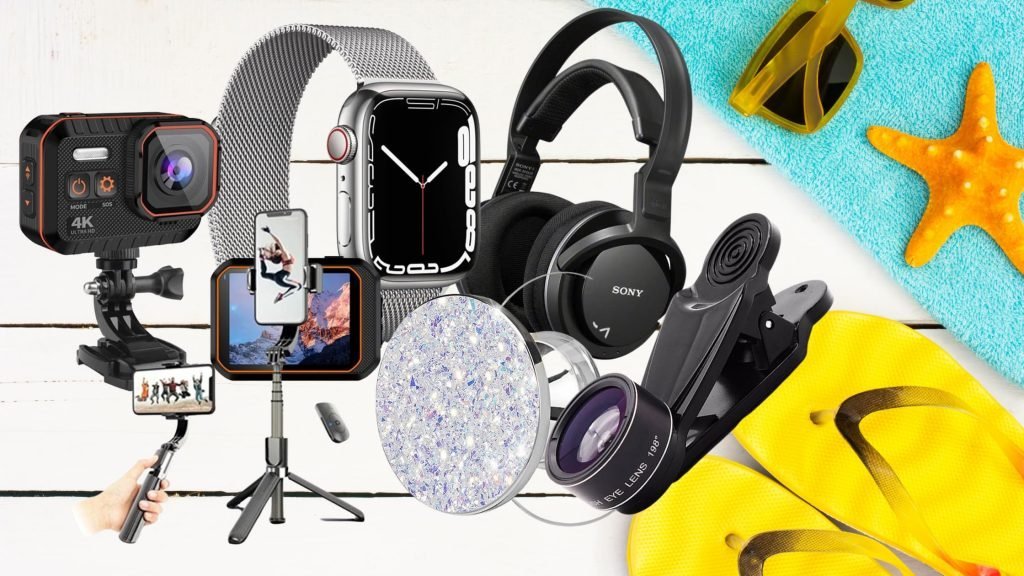 Get your smartphone summer ready with the perfect mobile phone accessories and gadgets! If your holiday planning has got you searching "Which is the best smartphone accessory?", then this post is made for you.
The most important part of a holiday, apart from making memories, is capturing all those lovely and fun moments. You do not need to carry a bulky DSLR on your trip to get the best snaps. We have curated some amazing mobile accessories and gadgets that work well with your smartphone to get that memorable photo.
And do you know how to keep your phone from ruining your holiday? Make sure it is charged up! A wireless car charger is a great choice if you are travelling by car. But a power bank might be an even better solution for all the recharging needs of the family.
These, and many more, accessories and gadgets await you in this post. So, let's get started and make this summer holiday the best one yet!
Coolest Smartphone Accessories for a Strong Grip
A mishap leading to a broken phone or an accidental dive into the pool with your smartphone could spoil all the fun. These accessories will help you keep a good grip on your device, whether you are texting your friends about your adventures or taking underwater photos.
Shellbox Gen.2 Universal Diving Waterproof Case for Taking a Dive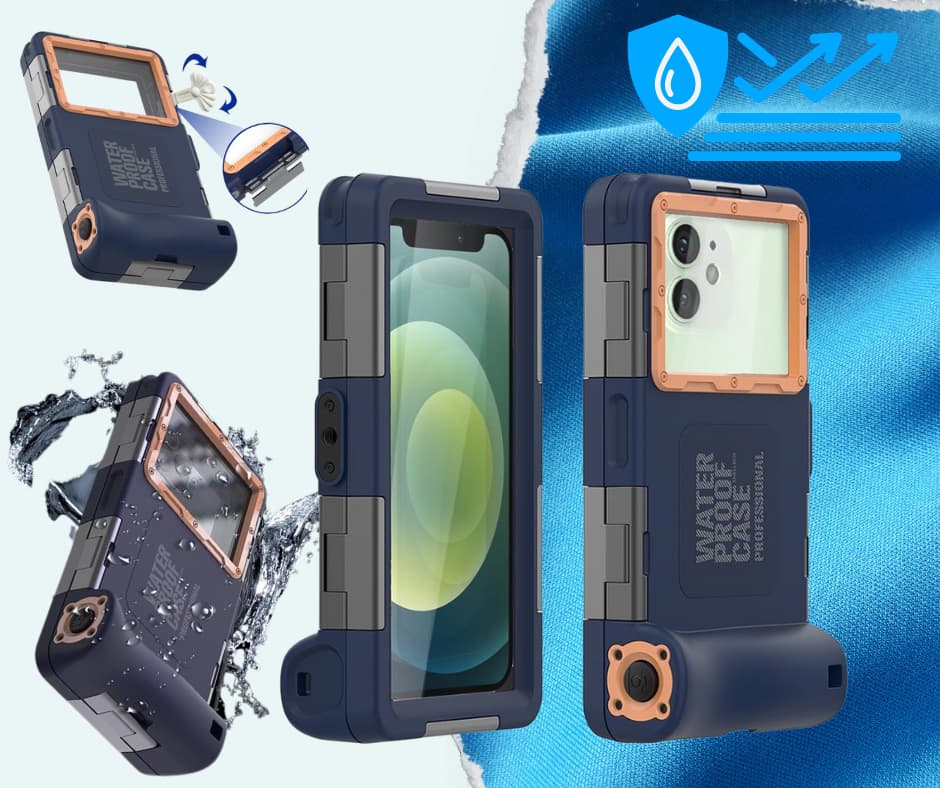 Dive into lakes and oceans and capture everything with your smartphone with the Shellbox Gen.2 Universal Diving Waterproof Case. This case is compatible with most smartphones up to 6.8 inches in size.
The case features a glass camera cover and a polycarbonate screen protector, which allow you to easily set and capture photos and videos. The ergonomic design is further enhanced with the inclusion of a lanyard.
Features that make this one of the best travelling gadgets:
This waterproof phone case is watertight for up to 15 metres underwater.

It comes with an integrated selfie stick or tripod mount to make the most out of its waterproof feature.

Its ergonomic design is thoughtfully constructed to include a polycarbonate screen protector that allows access to almost the whole screen of your phone.

It comes with a lanyard for improved safety, and an opening tool to easily open the case.
Case-Mate Minis Suction Cup Stand & Grip to Add Some Dazzle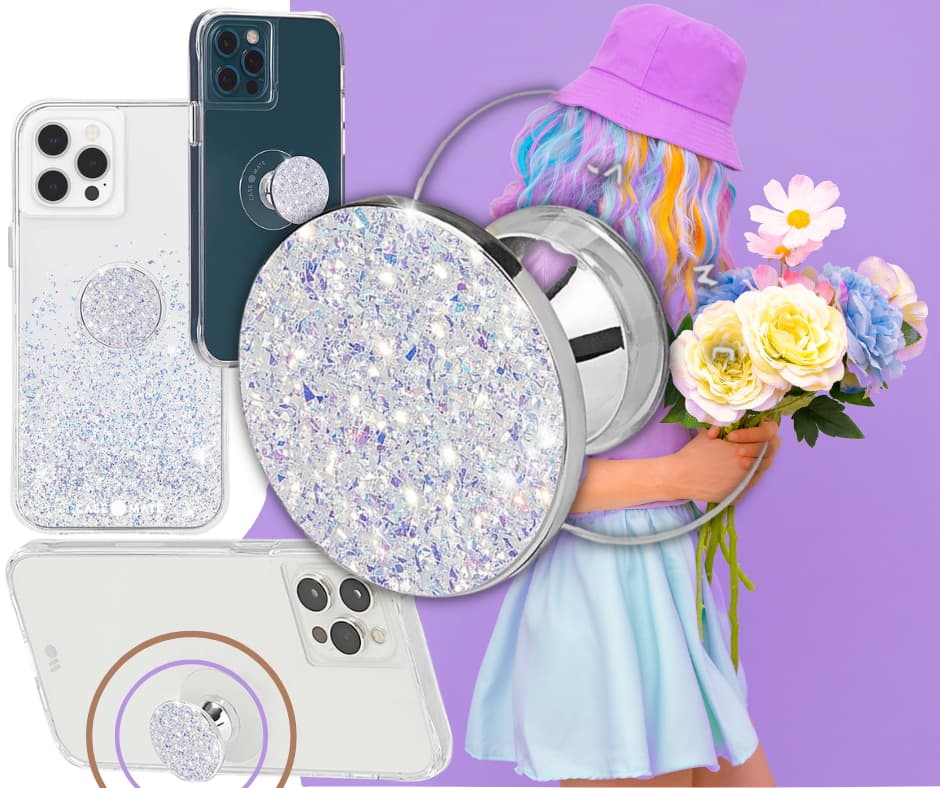 Bring some sparkling fun and functionality with the Case-Mate Minis Suction Cup Stand & Grip. PopSockets are a great way to enhance the usability of your smartphone and improve your selfie game. Plus, you can also use them with your tablets.
This glittery gadget features a suction cup that easily attaches to smooth surfaces of phones or phone cases. This design makes it easy to reposition the holder as well. For textured surfaces, you can use the provided transparent adhesive disc.
Features that make this one of the best travelling gadgets:
The Case-Mate Minis grip comes with MicroPel antibacterial protection which significantly reduces germs quantity.

The suction cup allows you to use this accessory in many creative ways.

Using a grip and holder for your phone helps reduce fatigue while minimising the chances of the smartphone accidentally slipping out of your hand.

The sparkling design sets the mood for a fun summer holiday.

Smartphone Gadgets for the Best Photos and Videos
While smartphones come with many features these days, getting the perfect picture still takes some effort. But with these smartphone accessories enjoy a professional level of photography with just a smartphone.
L08 Selfie Stick with Gimbal Stabiliser and Tripod Stand for Stable Videos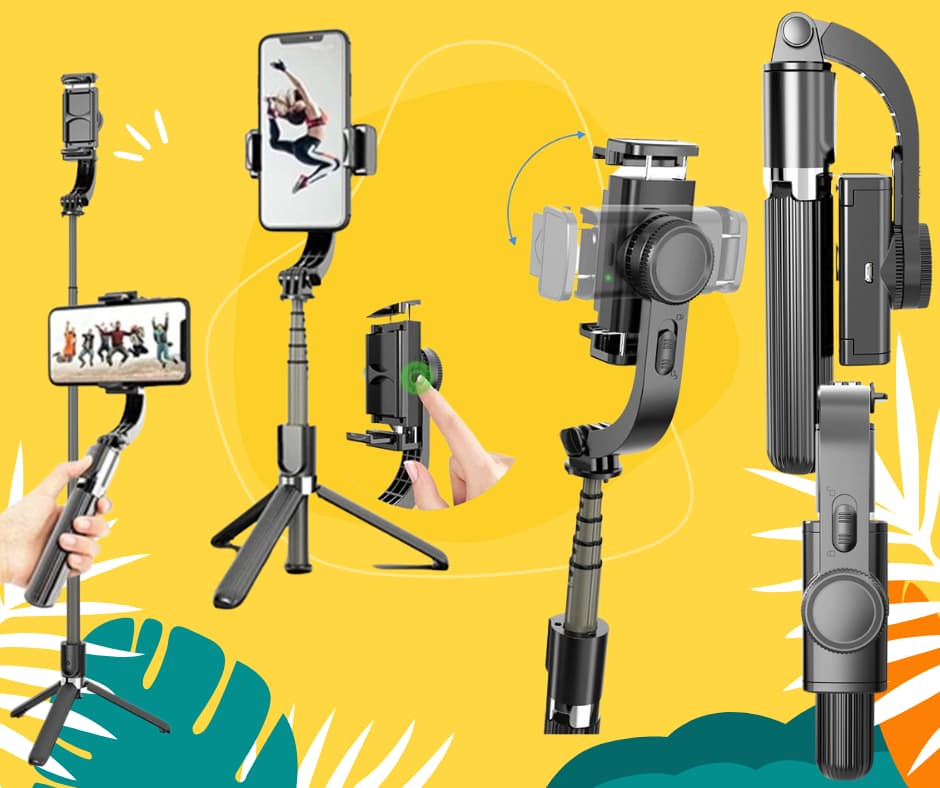 Riding a rollercoaster or taking a group picture, the L08 Selfie Stick with Gimbal Stabiliser and Tripod Stand will ensure stability when capturing photos. Its compact and lightweight design makes it a great choice for your summer travels.
The L08 selfie stick is compatible with iOS and Android smartphones with widths between 76mm and 85mm. The clamps hold your smartphone securely in place without causing any damage to it. Enjoy taking amazing photos and videos with its Bluetooth remote control.
Features that make this one of the best travelling gadgets:
The foldable design is premium-looking and makes it easy to carry and pack.

You can switch to gimbal mode and enjoy live streaming, recording, or taking photos.

The Bluetooth shutter remote allows you to be a part of group photos and videos.

The selfie stick extends up to 86cm in length.

5-in-1 Universal Clip-On Camera Lens Kit for Professional Photos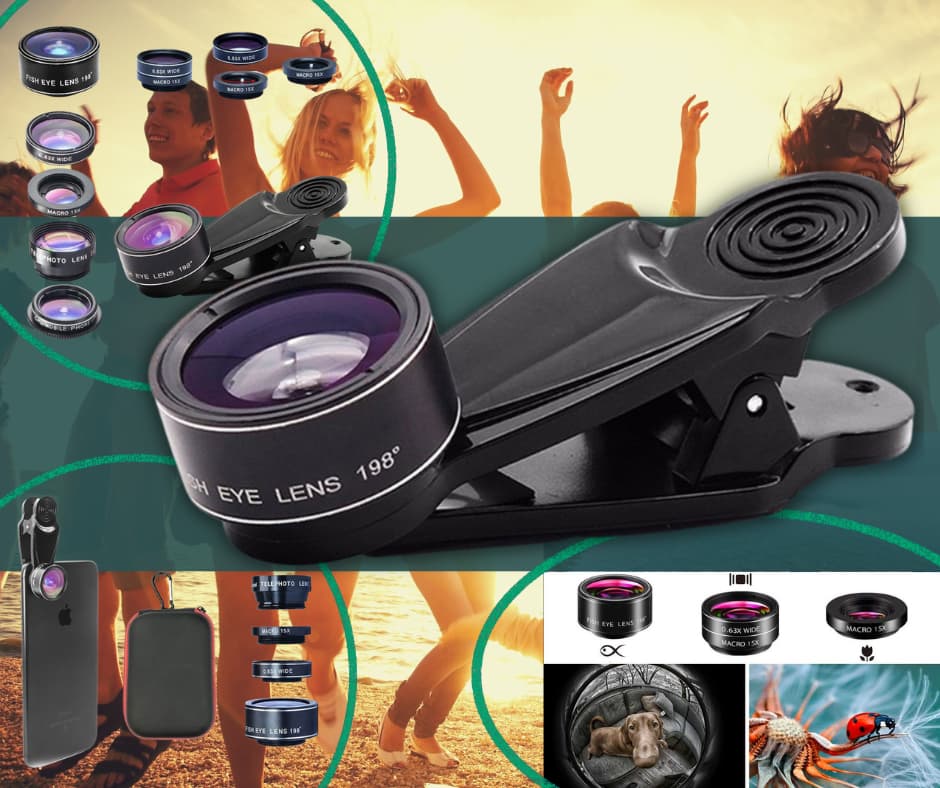 If you want to experience taking professional photos and videos, then the 5-in-1 Universal Clip-on Camera Lens Kit will help you achieve that. Avoid carrying bulky cameras with this lens set that will allow you to capture extraordinary photos and videos.
The kit comes with a 2X portrait lens, 0.63X wide-angle lens, 15X macro lens, 198-degree fisheye lens, and a CPL polarizer. All these lenses can be attached to your smartphone's camera with the included clip-on mini clamp.
Features that make this one of the best travelling gadgets:
The kit comes with a protective travel case to keep all the lenses safe and in one place.

The clip-on mechanism is easy to use and install without causing any damage to your mobile phone or its camera.

The 5 different lenses allow you to experiment with different photography styles.

Enjoy features of traditional cameras without the bulk with this handy lens kit.
Accessories for Mobile Phones to Stay Powered Up
A depleted phone battery can ruin your summer holiday. That is why we have picked up power gadgets for travelling! Keep your smartphone and other devices charged and ready to snap beautiful scenery and wonderful memories.
V8 2-in-1 Car Holder with Wireless Charger for Long Drives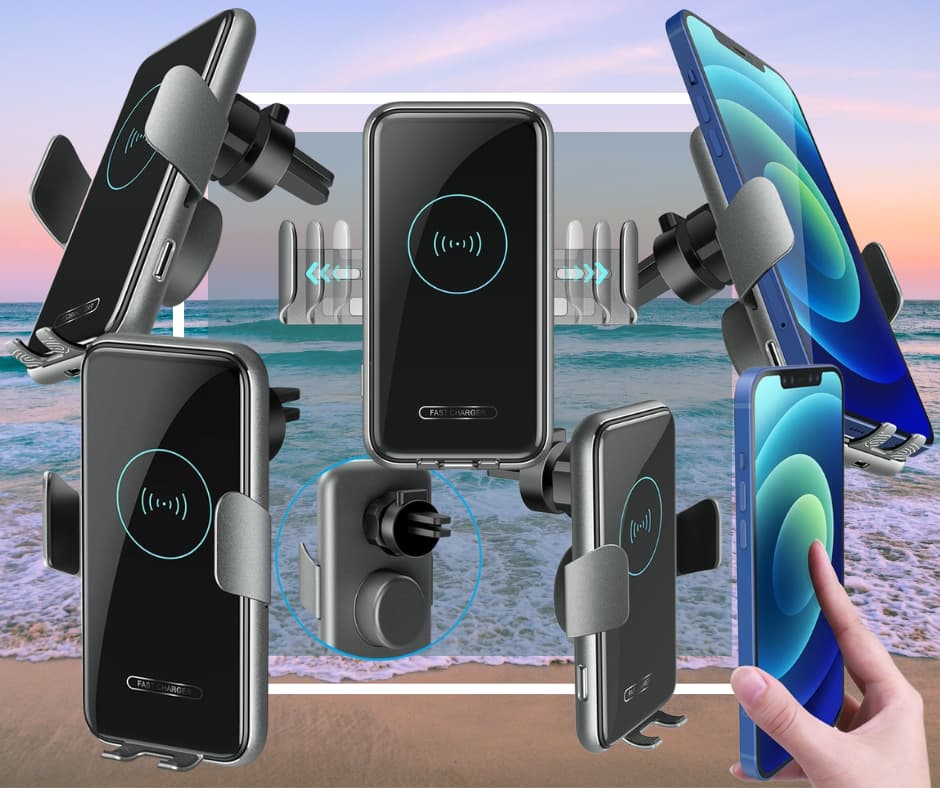 Keep your smartphone charged and visible with the V8 2-in-1 Car Holder with Wireless Charger. This charger clips onto your car's air vent, keeping your screen in easy view and ready to access. The self-adjusting clamps hold your phone securely without causing it any damage.
The integrated wireless charging coil is capable of delivering 15W of charge. It also comes with protective features that ensure the safe charging of your device. Plus, keep yourself updated on the charging status of your phone with its LED light indicators.
Features that make this one of the best travelling gadgets:
The phone clamp comes with rubber padding that ensures a strong grip without scratching the surface of your device.

Its rotatable joint allows you to position your phone in portrait or landscape modes.

The integrated wireless charging coil works well with most fast chargers and comes with safety features.

It has a straightforward installation process and comes with a dedicated release button.

Best Mobile Phone Accessories for Travelling
Smart gadgets and mobile phone accessories are crucial to have fun on a long trip. These picks of mobile phone accessories will help you keep yourself motivated and entertained.
Sony MDR-RF855RK Stereo Headphones for Your Playlist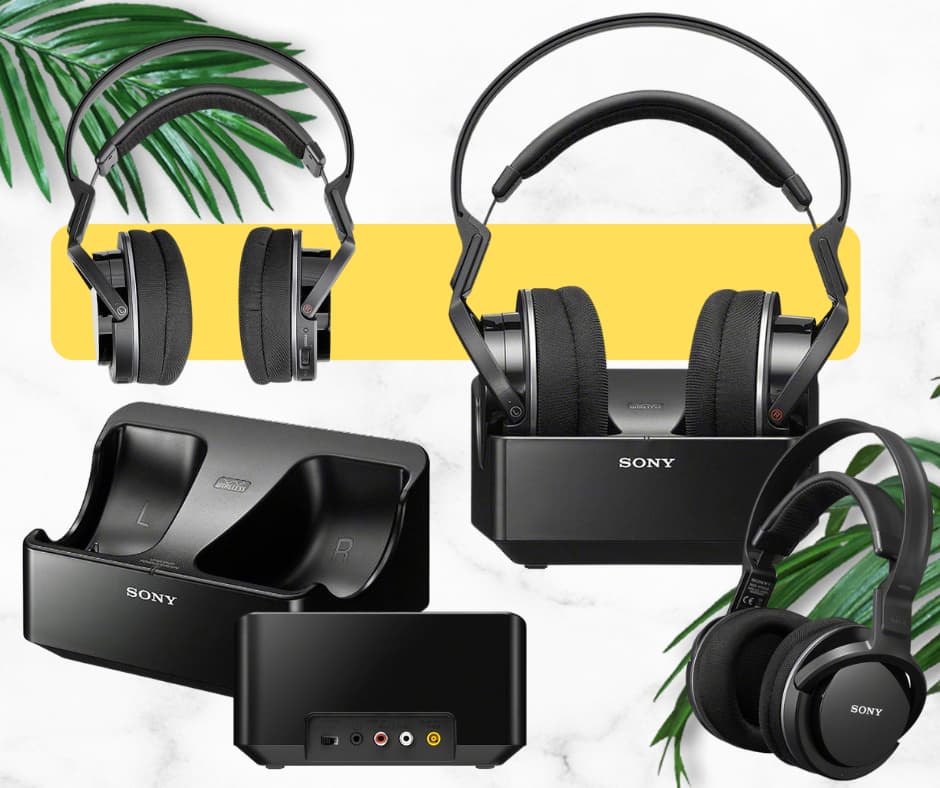 Whether you are a solo traveller or travelling with your family, the Sony MDR-RF855RK Stereo Headphones will allow you to enjoy the music of your preference. What makes these headphones exciting is that they are completely wireless!
Without the hassle of wires and a rechargeable battery, enjoy watching movies or listening to your favourite music for up to 18 hours. It comes with a 40mm neodymium driver that delivers high-quality audio.
Features that make this one of the best travelling gadgets:
These headphones come with Auto Power which turns on when you put them on.

It comes with a stylish dock to put them on, which charges your headphones.

Enjoy up to 18 hours of audio playback with its rechargeable batteries.

The headphones offer a comfortable fit and can be worn for a long time without discomfort.
Apple Watch Series 7 to Make a Style Statement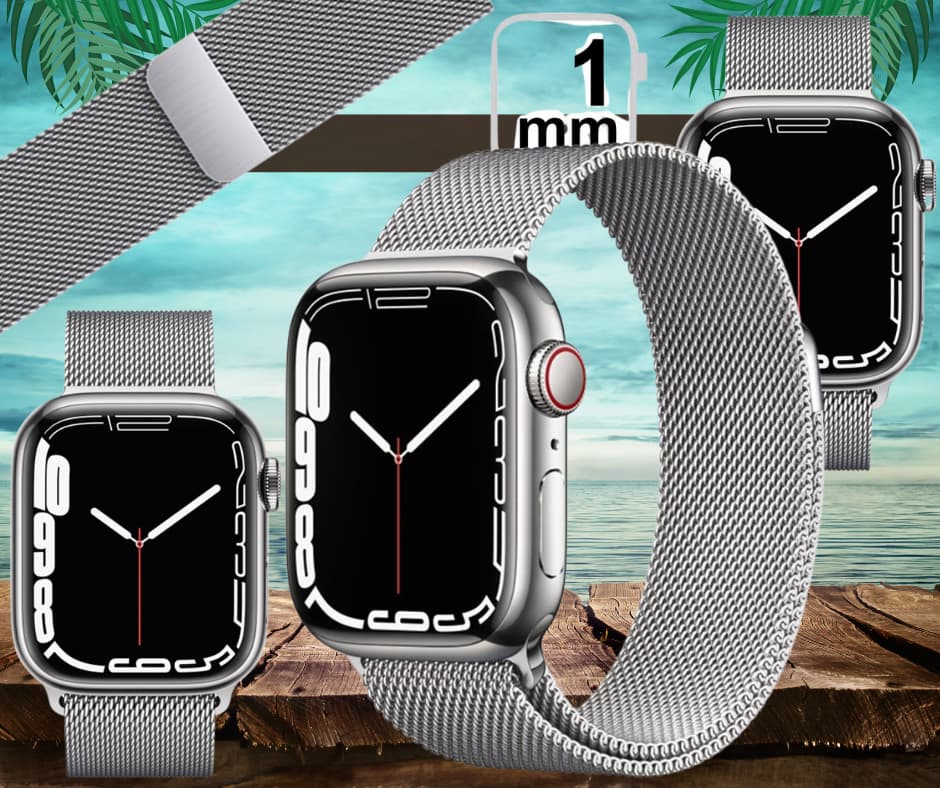 The Apple Watch Series 7 is stylish and purposeful. With its WatchOS 8.0 and powerful Apple S7 processor you can enjoy high performance and superior efficiency. Stay connected with your phone to stay connected with your call notifications and messages.
The watch comes with an IP6X certification making it perfect for outdoor use. Additionally, it is water resistant for up to 50m. The Apple Watch will help you stay active and on track with your health goals even on your holiday.
Features that make this one of the best travelling gadgets:
It comes with an Always-On Retina Display and a 1000 nits max brightness for a screen that is always visible in all conditions.

You can listen to the Apple Music album or Apple Podcasts right from your Apple Watch.

The battery lasts up to 18 hours and supports wireless charging.

It comes with many health and fitness tracking features including a sleep tracking function.
Best Gadgets for Capturing Your Holiday
Capture all the fun you have during your summer holiday with these cool gadgets. These cameras are compatible with your mobile phone, allowing you to take further advantage of your smart device.
SC002 4K Action Camera for Action-Packed Adventures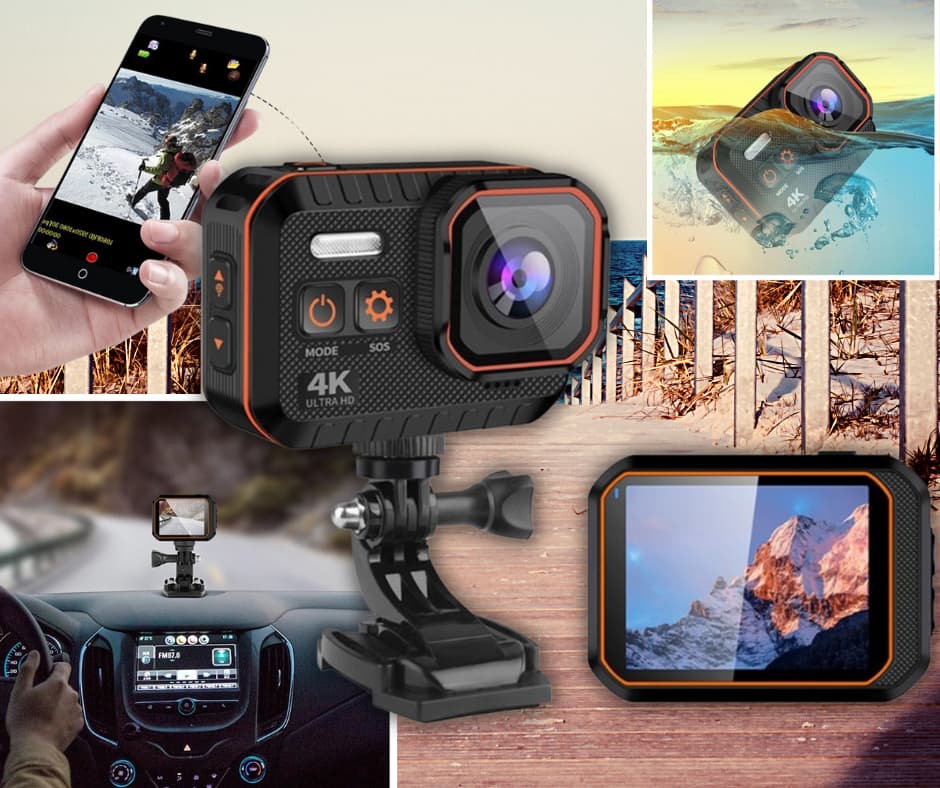 There is no better way to capture all your high-speed adventures than with the SC002 4K Action Camera. It can be connected with your phone to explore even more fantastic features. And its many modes allow you to use it for many purposes, such as a dashcam.
The camera supports USB 2.0, and Bluetooth connectivity. It comes with an IP68 rating that allows you to use it in all weather conditions. The camera features a 40-megapixel sensor and wide-angle lens to capture everything in the best quality.
Features that make this one of the best travelling gadgets:
Its 1,050mAh battery can be charged in around 1.5 hours.

The camera comes with accompanying mounts and accessories.

It features various modes such as timelapse, vehicle mode, and loop recording.

The camera supports MicroSD with a capacity of up to 128GB for all your media storage.
E68 Mini Foldable Drone to Explore the Skies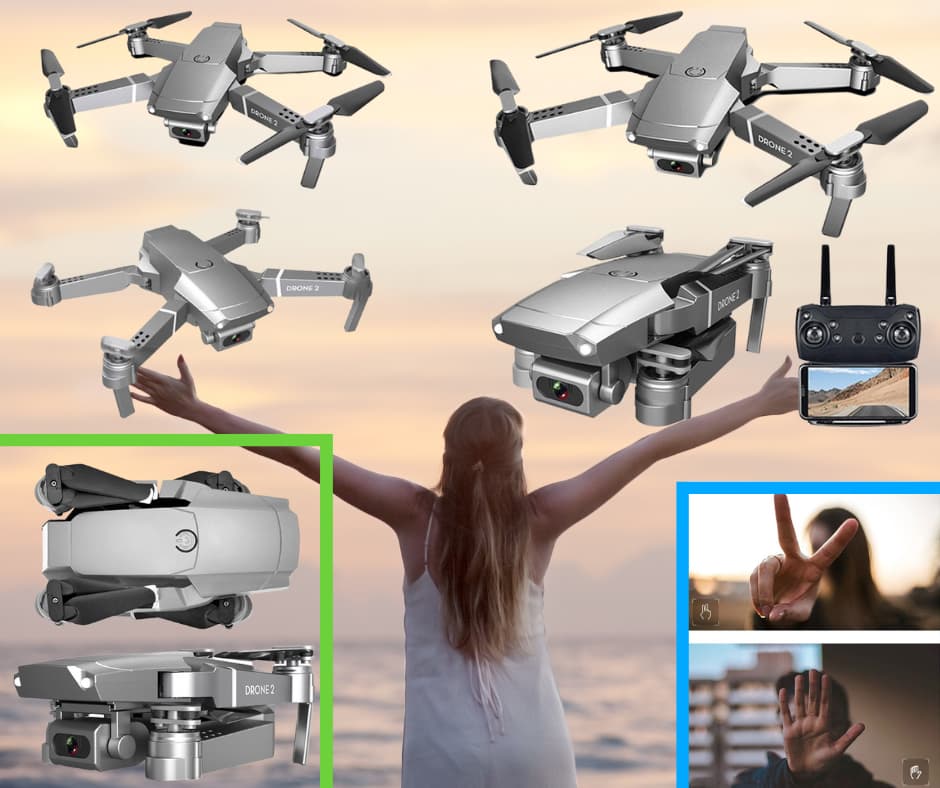 Get a bird's eye view of your summer holiday with the E68 Mini Foldable Drone. The drone comes with a 720p HD camera to take photos or videos. You can use your mobile phone to control the flight path by conveniently placing it on the remote control.
The drone comes with built-in propeller-jam protection and folds into a compact shape for easy storage and portability. You can use the trajectory mode to assign a flight path and watch it fly along your designated route. Additionally, it comes with separate buttons for take-off, landing, and return.
Features that make this one of the best travelling gadgets:
The drone comes with extra blades and blade protectors and a convenient carry bag.

It connects with your smartphone via Wi-Fi and allows real-time transfer of photos and videos.

Thanks to its built-in propeller-jam protection, you will not run into any trouble while flying this gadget.

You can use gesture controls to take photos and videos and also import music onto your video clips.

Mobile Phones and Accessories for a Summer of Fun
We hope our top 10 mobile phone accessories and other gadgets have helped you answer "How do I prepare my phone for my holiday?"
There are many more gadgets and accessories that you can find with MyTrendyPhone. If you are having trouble finding the best mobile phone accessory or need some tips on how to keep your kids entertained on long travels, get in touch with us!