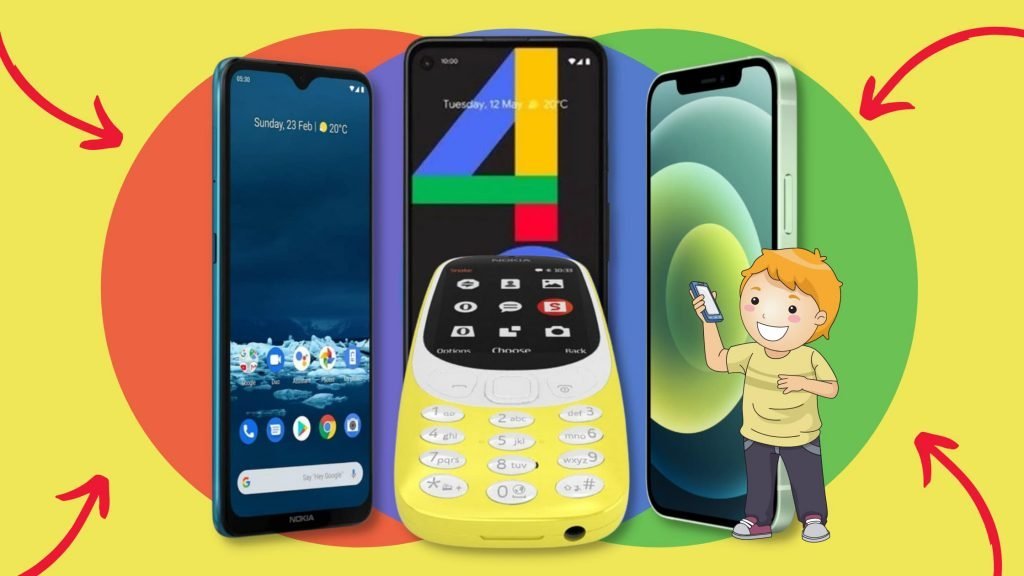 When Mum and Dad use smartphones to keep themselves entertained, it is a given that children would want to mimic that behaviour too. And as part of raising independent kids, this little gadget is an important tool.
Mobile phones for children is a debatable topic. Some are against it, while others think it is cruel for kids to not have mobiles in this day and age. An iPad or other tablet is usually the preferred choice for toddlers and younger children. But for teenagers who are out and about, a proper mobile phone is important to stay in touch.
Good phones for kids do not have to be expensive. Many of the budget-friendly phones come with plenty of features that are sufficient for children. And cheap phones for kids come with basic functions like calling and texting.
Our picks for the best phone for kids will cater to the entire range of age groups. So, let's get to it!
Back to Basics: The Best Mobile Phones for Younger Kids
These picks are a great choice for a kid's first phone. They are simple and easy to use for a first-time user. These Nokia phones are not only extremely affordable but are very durable too.
Nokia 3310: Twenty-Two Hours of Talk Time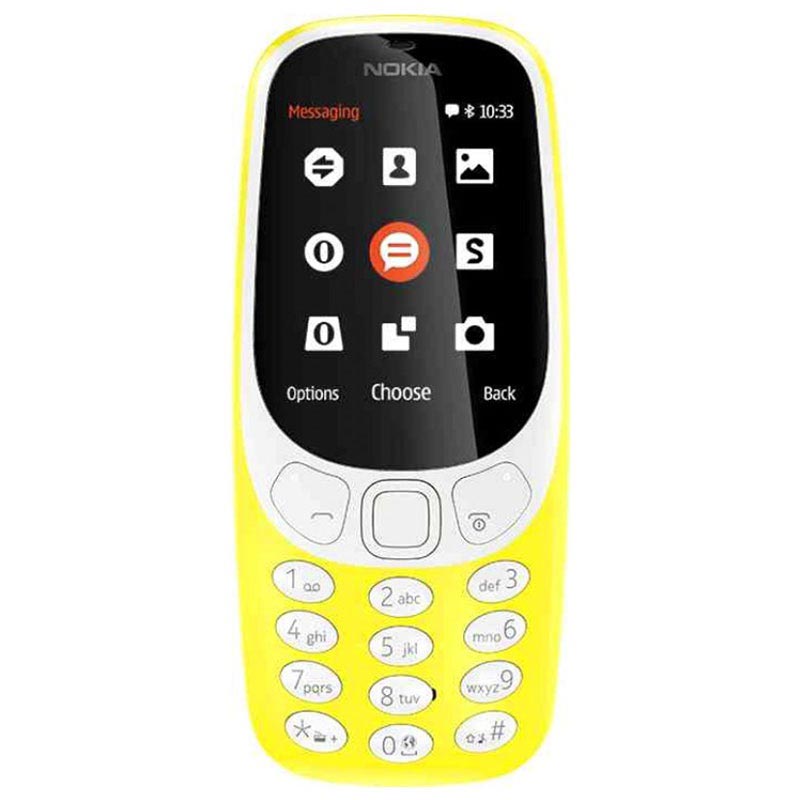 The 1200mAh lithium-ion battery of the Nokia 3310 gives you 22 hours of talk time and 600 hours of standby. This phone comes with a TFT display and a no-fuss user interface that is easy to use.
The little gadget includes a flashlight and a dedicated slot for a microSD card to extend the memory. The mobile supports a dual micro sim for all communication needs. Its hardy construction makes it durable for rough handling as well. It also comes in four different colour options.
Fantastic features that your kids will love:
The 2.4-inch display comes with a polarised layer for improved readability even in bright light conditions.
The phone comes with a phonebook to store all your important contacts and supports call recording.
You also get a 2MP camera and LED flash for taking photos.
Its high-capacity battery combined with a 3.5mm audio jack means 51 hours of music play.
Nokia 105: Making Texting Easy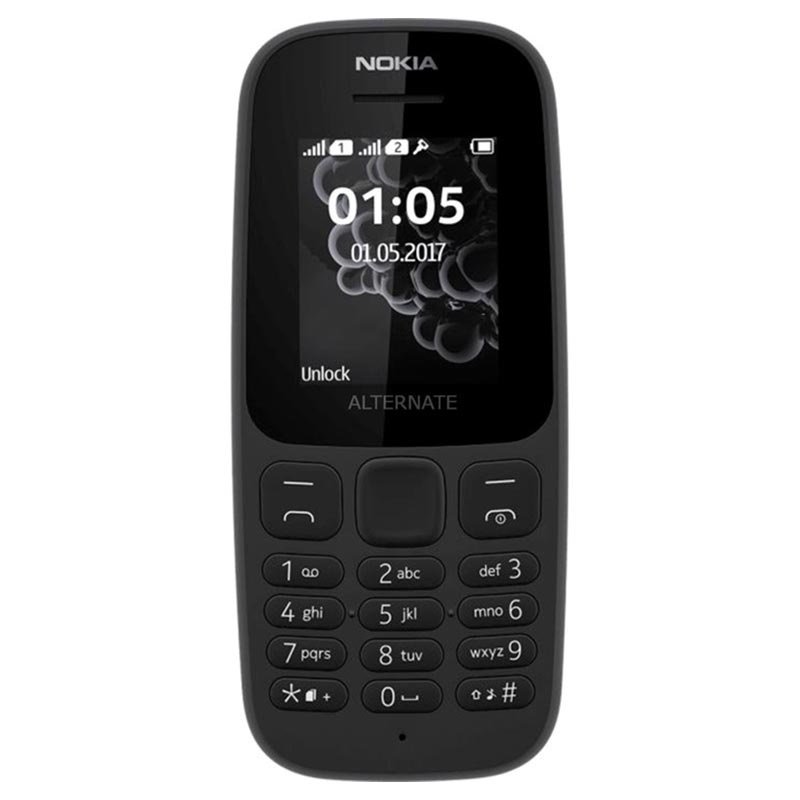 The Nokia 105 (2019) is a great choice for a younger kid. The large buttons and the simple TFT display make texting an easy task. Additionally, it weighs a mere 73g and is small in size, making it extremely portable and easy to handle.
The phone supports GSM 900/1800 network and dual mini-sim for all communication needs. The battery offers up to one month on standby and around 14 hours of talk time.
Fantastic features that your kids will love:
The ergonomic design makes handling it easy for everyone.
It comes with a micro-USB 1.0 cable for charging.
It comes with a flashlight which is useful in emergencies.
The phone allows you to record calls if needed.
Budget-Friendly Choices: Best Mobile Phones for Kids Under £200
These phones are pocket-friendly! They come filled with plenty of features, including decent cameras, that will impress every age group. With these smartphones, entertainment and communications can be easily taken care of.
Nokia 5.3: High-Quality Performance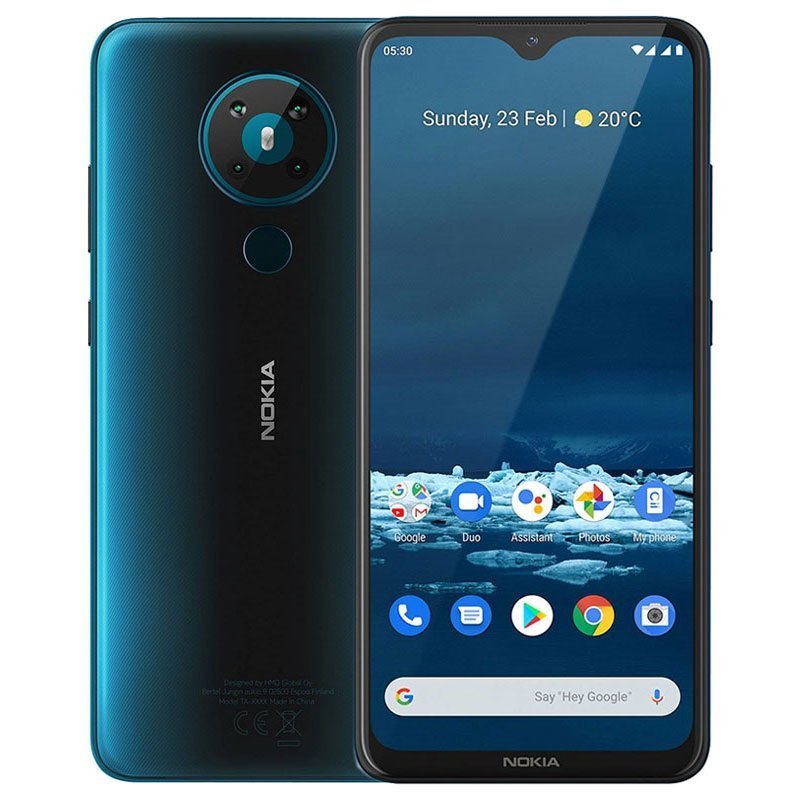 The Nokia 5.3 comes with an octa-core CPU and the Qualcomm SM6125 Snapdragon 665 chipset for excellent performance. This phone also features a dedicated slot for microSDXC to extend the storage capacity.
The 6.55-inch IPS LCD capacitive touchscreen offers 16M colours, and it's protected by Corning Gorilla Glass 3. With regular security updates, this phone offers the best Android experience to its user.
Fantastic features that your kids will love:
Enjoy your device all day long with its 4000mAh lithium polymer battery.
Take brilliant photos with its quad-camera system that supports ultrawide and macro too!
The phone supports USB 2.0 and USB Type-C 1.0 reversible connectors.
In addition to the accelerometer and proximity sensors, it also comes with a rear-mounted fingerprint sensor.
Samsung Galaxy A21s: A Galaxy of Features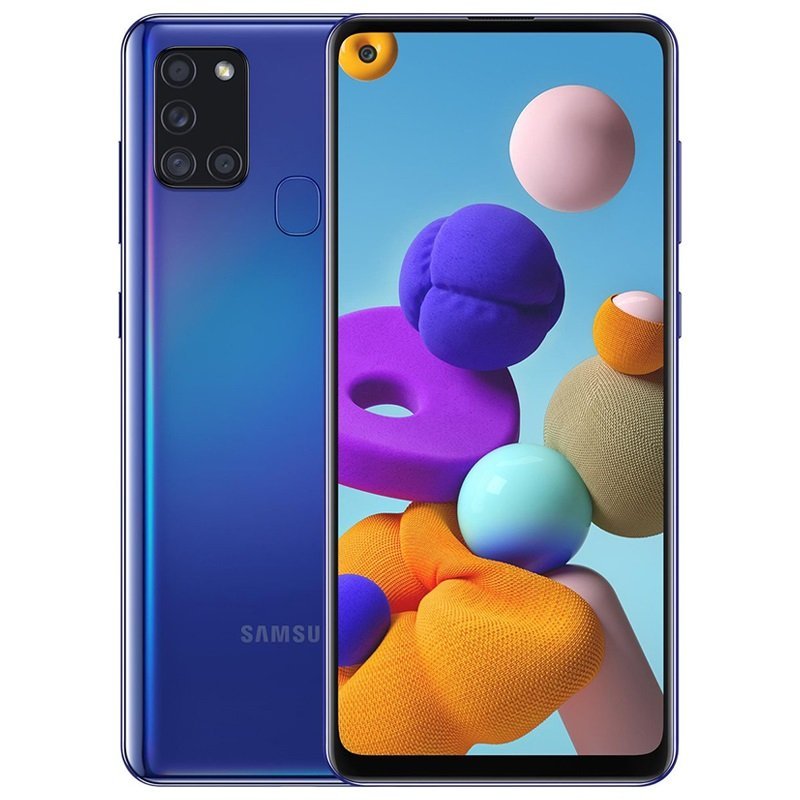 The most impressive feature of the Samsung Galaxy A21s is its quad-camera. The system includes 48MP and has features that include PDAF, panorama, and 1080p videos at 30fps. Its 6.5inch PLS TFT capacitive touchscreen gives a great viewing experience too.
In addition to the 32GB memory, you also get a dedicated slot for microSD. Store more memories and make space for your favourite apps and music with expandable storage. Experience smooth functioning with its Octa-core CPU, Mali-G52 GPU, and Exynos 850 (8nm) chipset.
Fantastic features that your kids will love:
The built-in 5000mAh lithium polymer battery can be fast-charged for non-stop use.
It comes with a rear-mounted fingerprint sensor in addition to the accelerometer, gyro, proximity, and compass.
The mobile phone supports dual nano-sim cards for communications.
The large Infinity-O screen makes taking photos, video calling, and all other screen-related experiences wonderful.
Camera Fiesta: Best Kids Camera Phones
These Android phones will win the heart of any creative child or rising social media influencer. With their amazing camera systems and the battery life to support the lifestyle, there is no going wrong with these phones.
OnePlus Nord: Quad Camera Action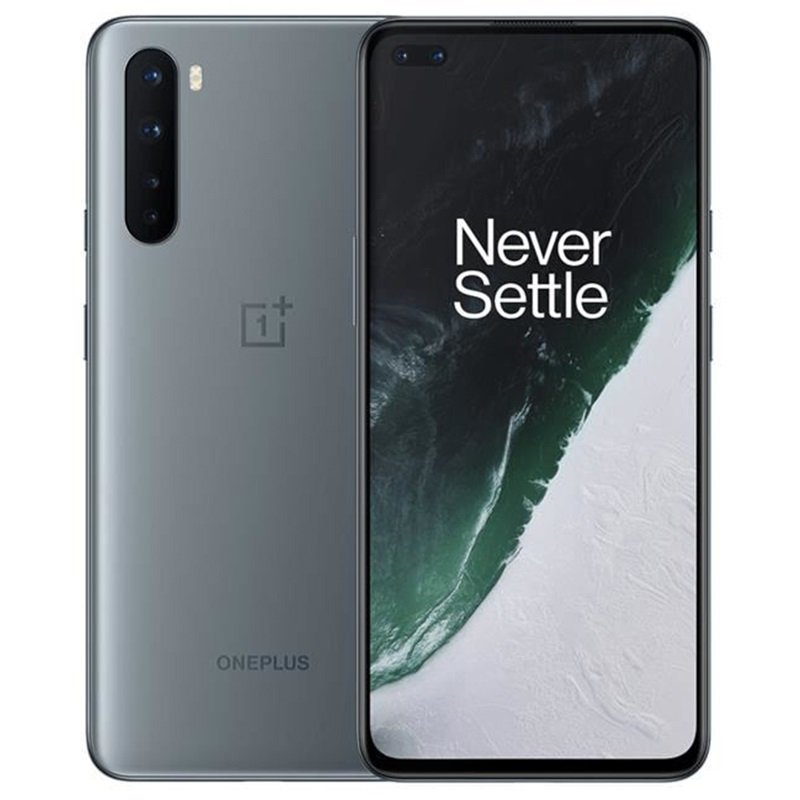 The OnePlus Nord brings you a quad-camera system that will meet all your photography requirements. The system comes with 48MP with PDAF and OIS features. You can also take videos of 4K (30fps) and 1080p (30/60/240fps) and enjoy the gyro-EIS feature.
This phone has a gorgeous design with Gorilla Glass 5 front and back. Perfect for sophisticated users. And with its 8GB RAM and UFS 2.1, you enjoy lag-free performance whether you are watching a video or playing games.
Fantastic features that your kids will love:
You get 32MP and 8MP secondary cameras to enhance your photography experience.
It comes with a built-in 4115mAh lithium polymer battery that can be fast-charged to 70% in just 30 minutes.
Enjoy the 16M colours on the fluid AMOLED capacitive touchscreen without any worries, thanks to the Corning Gorilla Glass 5 protection.
The phone comes with OxygenOS 10.0 (Android 10) and Qualcomm SDM765 Snapdragon 765G chipset.
Xiaomi Redmi Note 9T: Amazing Battery Life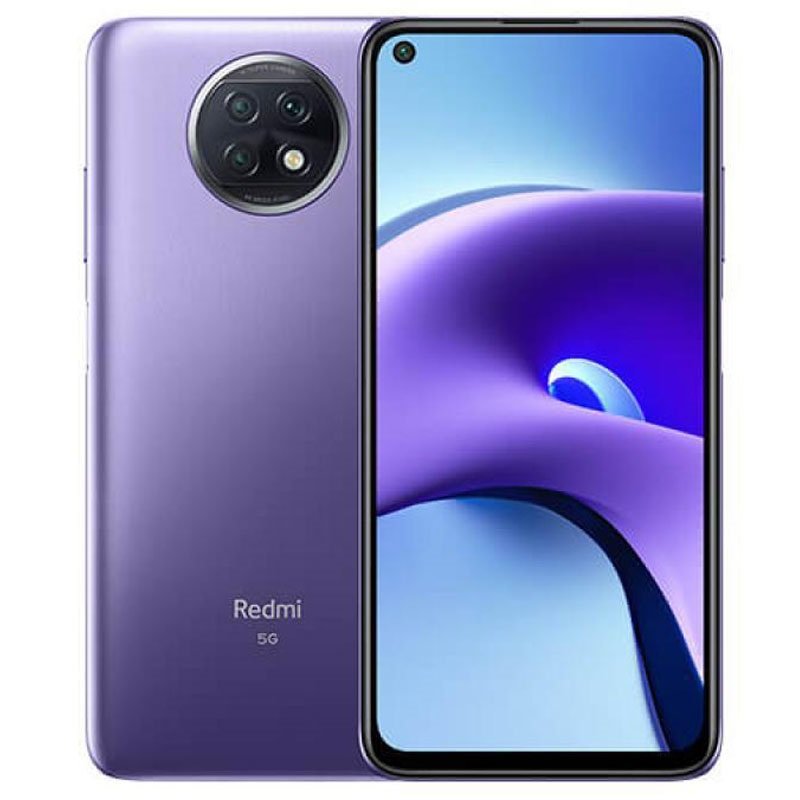 The Xiaomi Redmi Note 9T comes with a 5000mAh built-in lithium-ion battery that keeps giving. And with fast charging support, the mobile phone will always stay powered up and ready.
The phone comes in a stylish design with a huge 6.53-inch IPS LCD for a great viewing experience. And for camera lovers, the triple camera system with a 48MP camera will blow your mind.
Fantastic features that your kids will love:
The Redmi Note 9T comes with a dedicated microSDXC slot to expand the storage capacity.
The phone supports 5G connectivity, NFC, and infra-red port communications.
The amazing display is protected with Corning Gorilla Glass 5.
It delivers powerful performance with the octa-core CPU and 4GB RAM.
Move Over 4G LTE: The Best 5G Phones from Apple Inc.
Nothing compares to the iPhone. These flagship phones from Apple come with excellent 5G connectivity and all the features an iPhone is known for.
iPhone 12: A Rainbow of Choices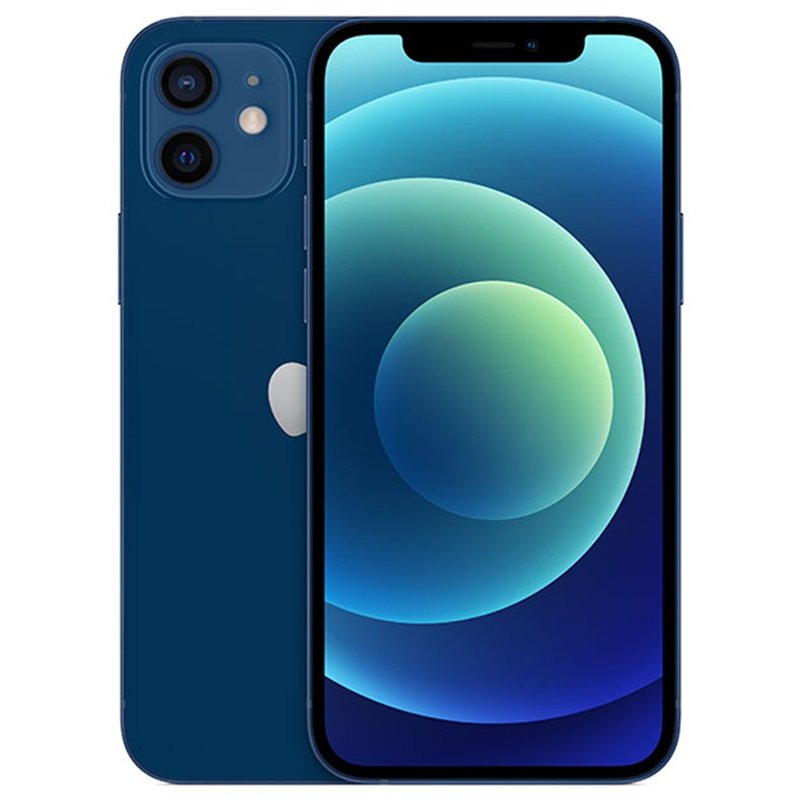 The iPhone 12 is available in black, blue, purple, red, and white colour choices to meet every style. The phone features Apple's Apple A14 Bionic chipset and iOS 14 for smooth functioning and performance.
The dual-camera system delivers amazing results. Combined with the Super Retina XDR OLED, your videos will jump to life. The phone supports 5G connectivity, so you never have to deal with a weak connection.
Fantastic features that your kids will love:
The phone has IP68 dust/water resistance and its display comes with scratch-resistant glass with an oleophobic coating.
You can expect speedy power up with USB Power Delivery 2.0 and Qi fast wireless charging.
In addition to the FaceID sensor, you also get the virtual assistance of Siri!
With support for NFC, you can use Apple Pay (Visa, MasterCard, AMEX certified) for cashless payments.
iPhone 12 Mini: Not so Small on Features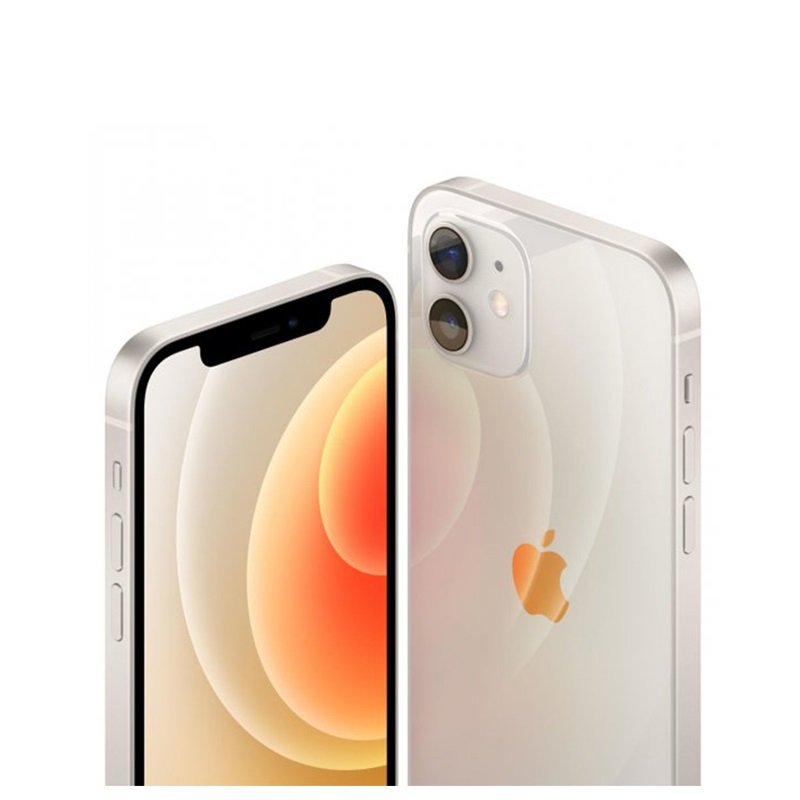 Go cashless with the iPhone 12 Mini's NFC feature with Apple Pay support. This little gadget comes with 5G connectivity and GPS communication too. Experience ultra-fast and powerful experiences with the Apple A14 Bionic (5nm) chipset.
The dual 12MP cameras will always capture the best photo. And with dual pixel, PDAF, OIS, and SL 3D (depth/biometrics sensor) enjoy an enhanced camera experience. All this and more are supported by its fast-charging 2227mAh lithium-ion battery.
Fantastic features that your kids will love:
This phone promises to be durable with a scratch-resistant and oleophobic display, and IP68 dust and water resistance.
The battery can be fast-charged to 50% in just 30 minutes! It also supports Qi wireless charging.
Choose from black, blue, purple, green, red, and white colour options to flaunt your personality.
Get Siri to tell you a joke or keep you updated with the news.
The Best of the Best: Top Favourite Smartphones for Kids
We decided to keep the best for last. From the Android category, we have the Google Pixel 4A being the all-rounder amongst smartphones. And from the iOS devices, the iPhone SE steals the win.
Google Pixel 4A: For The Budding Photographer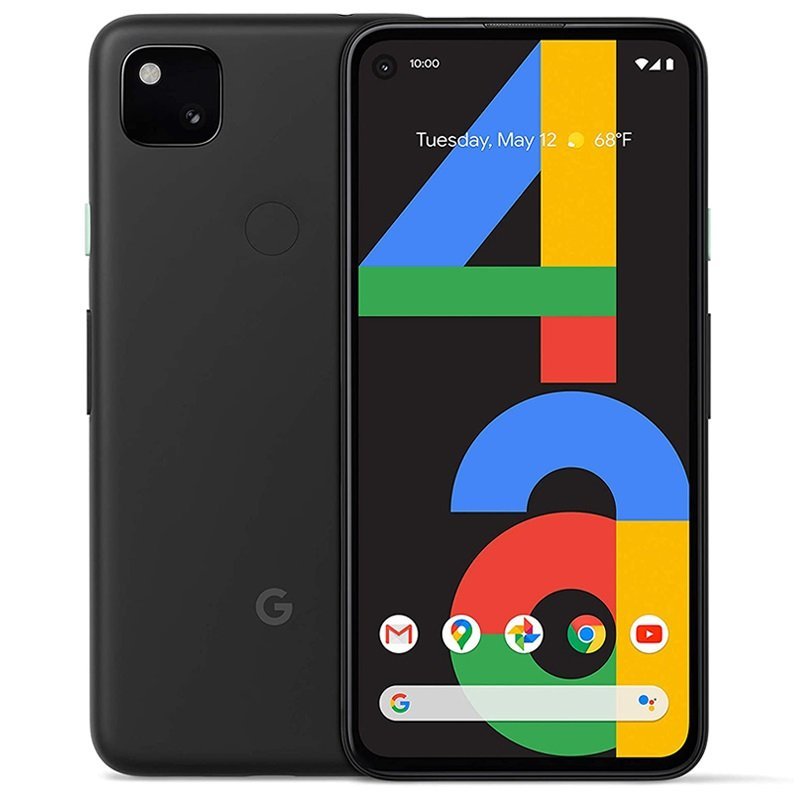 The Google Pixel 4A's camera has been gaining praise all around, especially for the price at which this device is available. The camera system features dual pixel, PDAF, OIS, Auto-HDR, panorama, and gyro-EIS for videos! Night-time photos will also look amazing on this phone.
In addition to the Qualcomm SDM730 Snapdragon 730G chipset and the octa-core CPU, the device comes loaded with the Android 11 operating system. With Google's regular updates and a plethora of apps available, this gadget is our choice for the best smartphone.
Fantastic features that your kids will love:
The Pixel 4A supports a Nano-SIM card and eSIM and features NFC.
Its built-in 3140mAh lithium-ion battery can be fast-charged.
The Always-on 5.81-inch OLED capacitive touchscreen comes with the protection of Corning Gorilla Glass 3.
You can be sure to receive regular software and security updates for the smooth running of the phone.
iPhone SE: For the Tough Kids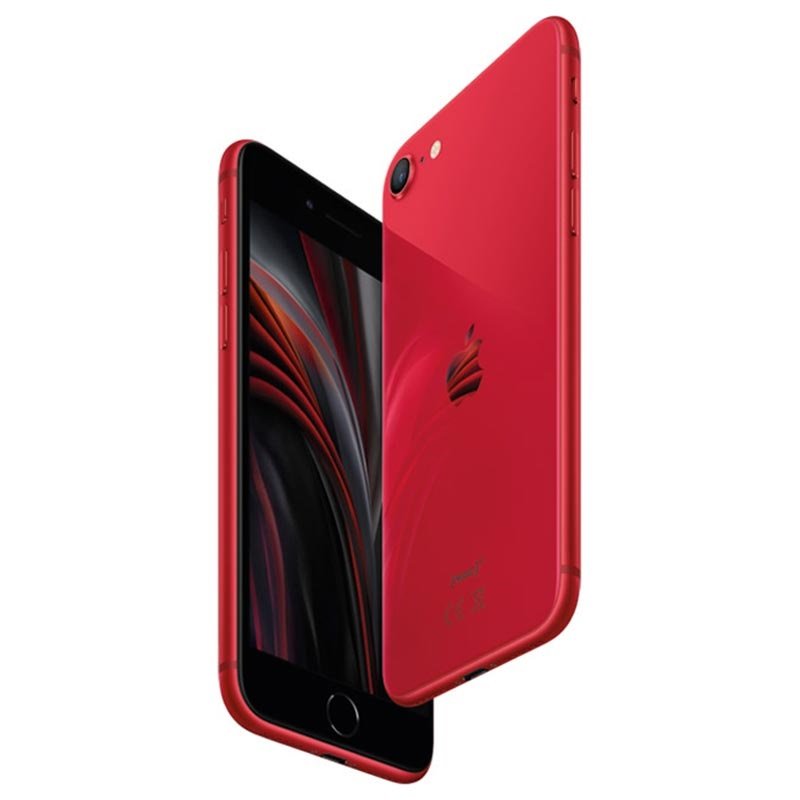 With an IP67 rating, the iPhone SE 2020 comes with dust and water resistance of up to 1m for 30 minutes. Additionally, its Retina IPS LCD capacitive touchscreen comes with an ion-strengthened glass, oleophobic coating for improved durability.
Despite being the budget-friendly option amongst iPhones, this phone performs amazingly with its Apple A13 Bionic chipset, Hexa-core, and iOS 13. The phone comes with a fingerprint sensor with Touch ID, together with the accelerometer, proximity, gyro, compass, and barometer sensors.
Fantastic features that your kids will love:
In addition to the fast-charging battery, you can also use Qi wireless chargers for hassle-free charging.
It comes with stereo speakers and active noise cancellation with a dedicated mic.
The mobile supports NFC, and you can use Apple Pay (Visa, MasterCard, AMEX certified) too!
The camera system features PDAF, OIS, dual-LED dual-tone flash, HDR, and gyro-EIS.
Bubble, Bubble, Tap and Trouble: Potential Problems with Mobile Phones for Kids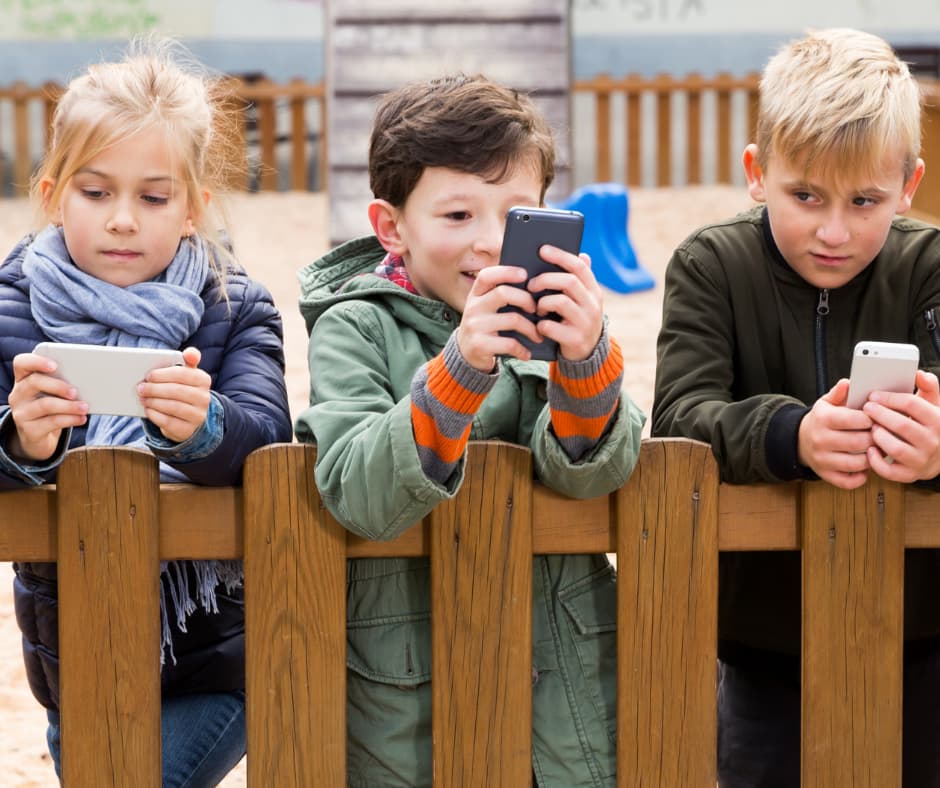 The combination of children and mobile phones sometimes leads to trouble. Whether it is the Google Play Store or Apple's App Store, children with unrestricted access to these may end up incurring a hefty bill.
Another concern about smartphones for children is the host of social media and the problems they bring with them. For younger children, having proper parental controls over these applications is a must.
Many smartphones and apps come with security features that will prevent your children from making purchases and limiting access to age-appropriate content. It is also advisable not to store any sensitive information on your kid's mobile phone. Additionally, having conversations about safe use is essential to ensure your kids are safe online and offline.
You can try apps made for Android and iOS operating systems to set the rules for smartphone usage. One such app is Family Link that allows you to remotely set rules from your device. When it comes to data and other SIM-based services, make sure you are choosing appropriate sim-only deals to avoid unnecessary expenses.
A little rough play is expected when children are given a smartphone. Invest in a good screen protector to keep the screen smudge-free and protected from accidental falls.
Only at MyTrendyPhone!
If you are looking for the best mobile phone deals for kids, all you need to do is get in touch with us. We offer great prices and offers on smartphones and mobile phones. Don't forget practical phone cases or covers with interesting designs, when you buy a phone for your child. These will help these devices last longer and be more durable.
But an unfortunate accident can still happen. After all, children will be children. You can put your faith in our experts who quickly diagnose the issue and offer you reasonable rates on smartphone repairs.
Want to know about more fun gadgets for your children? Let's have a chat and find the best of the best for the apple of your eye!