BlackBerry, one of the world's leading Mobile Phone manufacturers, famous for their innovative smartphpones and top quality Blackberry Accessories announced the new BlackBerry Playbook (the company's direct answer to Apple iPad) on the RIM Developer's Conference in San Francisco last week.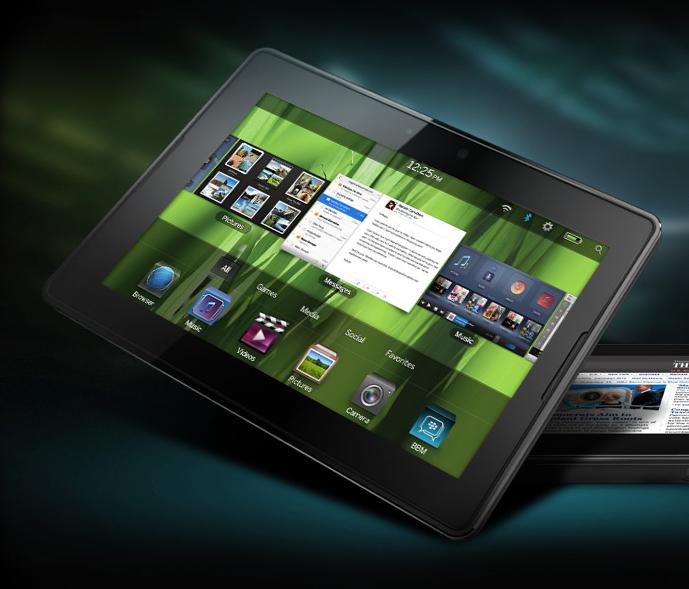 The new BlackBerry Playbook is expected to be launched in 2011. It is a tablet PC with a 7-inch screen with 1024 x 600 pixel resolution and full multi-touch, size: 130mm x 194mm x 10mm, weight: 400g. There are two cameras at the 3 and 5 megapixels at play 1080p. BlackBerry Playbook supports Adobe Flash Player 10.1. multitasking and HTML5. It uses the ARM Dual-Core Processor (1 GHz), 1GB of RAM and 1 GB of internal memory. There is also an interesting feature: you can connect your BlackBerry playbook to a BlackBerry smartphone to use this for internet access. BlackBerry Playbook also supports the playbook Java, OpenGL, POSIX, and WebWorks. It also supports Adobe AIR so you can download many interesting applications.
The question is the price of the forthcoming BlackBerry Playbook, which remains undisclosed. There is plenty of room for BlackBerry Playbook accessories for use with: eg micro hdmi and microUSB, battery contacts in the playbook tablet, etc.. We expect several standard BlackBerry accessories for BlackBerry Playbook such as battery chargers, keyboards or headsets. The company wants to make it possible for BlackBerry Playbook tablet to connect via Bluetooth to a mobile phone. Perhaps some of the iPad accessories will work with the new BlackBerry Tablet.