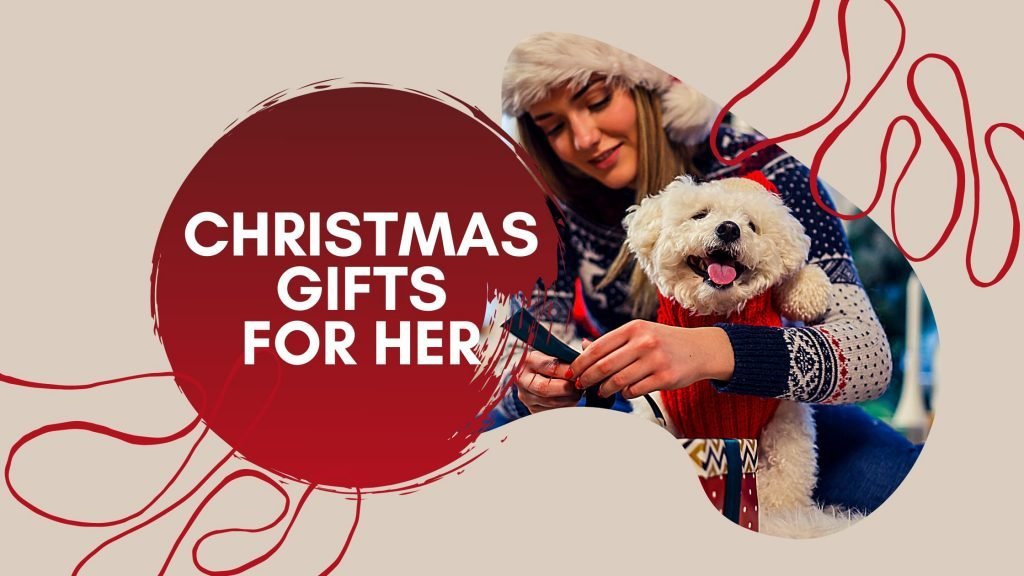 The year 2020 is wrapping up, and Christmas is the last opportunity for you to pick the perfect, thoughtful present for the precious women in your life.
Choosing Christmas gifts for her will be a breeze with our top picks. These are also an excellent choice for birthday gifts or as presents for anniversaries.
Mum's been doing a lot for you, and it's time she gets the much-needed attention. Don't wait for Mother's Day! Why not make her feel special even earlier, get the perfect Christmas gift for your mum that will make her happy.
A handheld massager will help her loosen up those tense muscles after a long tiring day. We also recommend the smart vacuum cleaner to cut down on the chores for everyone.
Want to support your wife's online business? A smartphone camera lens kit plus a ring light is the perfect gift set.
If you are looking for a unique gift for your sister or your teenage daughter to stuff the Christmas stocking with, check out the cosy hat and glove set (P.S. it's more than just a clothing item!).
Give your girlfriend the moon with the moon lamp to create a relaxing vibe. But if she is more into cardio-training, get her a smart fitness tracker.
With our gift ideas, you no longer have to be the confused secret Santa! Get the Christmas card ready and put the tag on the gift box proudly. These presents will be the best purchases you make this Black Friday.
Staying Fit and Fine
After a good workout and calorie burning, nothing's more relaxing than a good massage. These Christmas presents will help one stay on track with their fitness plan.
Apple Watch Series 5 for Everyday Fitness Tracking
This gorgeous Apple Watch Series 5 comes powered by the new Apple S5 chipset for faster performance and improved efficiency. Living a healthier life is easy with its activity-tracking feature and built-in sensors that include an integrated optical heart rate sensor.
This smartwatch also comes with a built-in compass and GPS, making it a perfect accessory for your trekking and camping trips. Don't worry about the weather from ruining your logs, thanks to its IP68-rated construction.
Fabulous features to love
The iWatch comes with 1000 nits, Always-On retina display that keeps all the relevant information visible even under bright conditions.
The watch also supports Apple e-SIM, Wi-Fi 802.11 b/g/n, and Bluetooth 5.0, A2DP, LE.
Muscle Massage Gun T-07 to Beat Out the Fatigue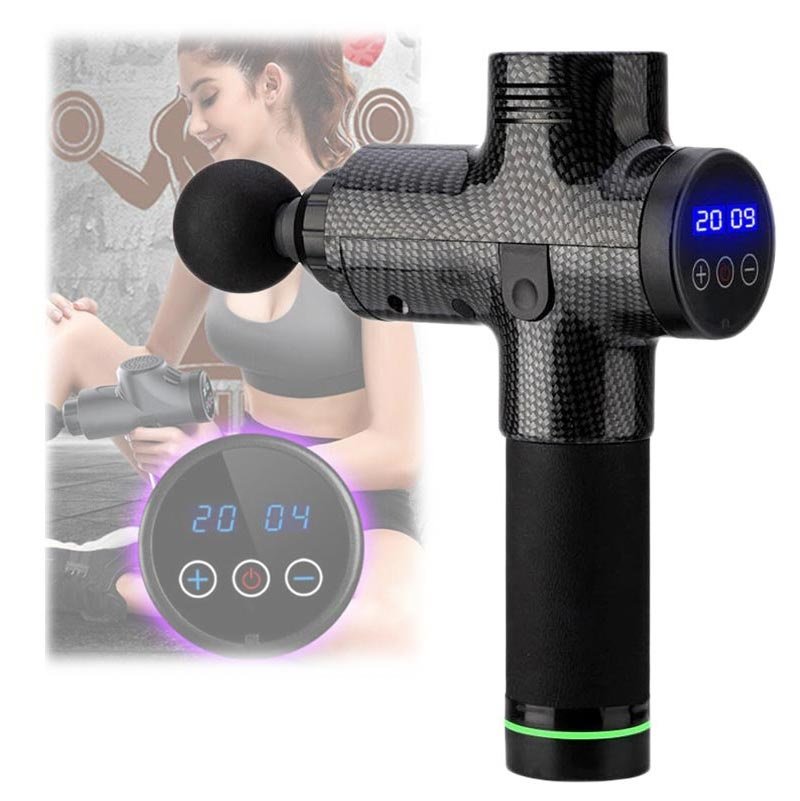 After a busy day at work or the never-ending chores at home, it's time to relax. The muscle massage gun T-07 delivers up to 3200 percussions per minute and 12mm amplitude to recover your tired muscles.
This portable gadget comes with four massage heads for muscle targeted relief and has 20-speed settings for deep massage and to elevate pain. Thanks to its built-in 24W brushless motor, you can listen to your favourite relaxation playlist and not noise.
Fabulous features to love
Three-button functioning and an LCD makes T-07 easy to use, anywhere, anytime.
With its in-built 2500mAh battery, get up to 4 hours of uninterrupted use.
Also comes with a carrying case to keep everything organised and easy to store.
Smart Homes
Intelligent homes mean fewer chores which in turn makes working from home relaxed. These brilliant gadgets will free up more of their time, allowing them to enjoy some well-deserved me-time.
BowAI Smart Vacuum Cleaner for an Effortlessly Clean House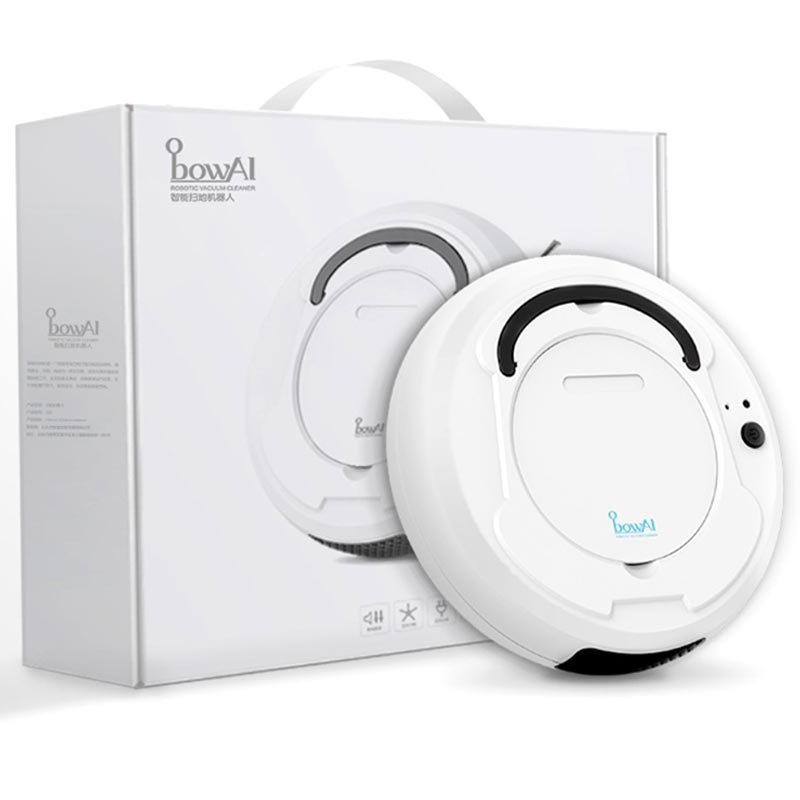 A little robot that will sweep your floors without you having to help it around. The BowAI 3-in-1 smart robot vacuum cleaner makes for an excellent addition to any home.
This intelligent gizmo comes with a super-efficient double filter system and powerful vacuum that cleans all kinds of the floor like wooden, ceramic tile, marble, and wool carpet. Got a spill? It will mop it up for you, no worries.
Fabulous features to love
This light 6.8 cm bodied robot will clean under furniture too, with a noise level of less than 65 dB.
One-push button for easy operation. Uncomplicated settings make this robot vacuum convenient and fast.
It comes with a built-in 1200mAh battery giving you 100 minutes of cleaning covering up to 150 square meters.
Amazon Echo Dot 3 Alexa, Play My Favourite Jams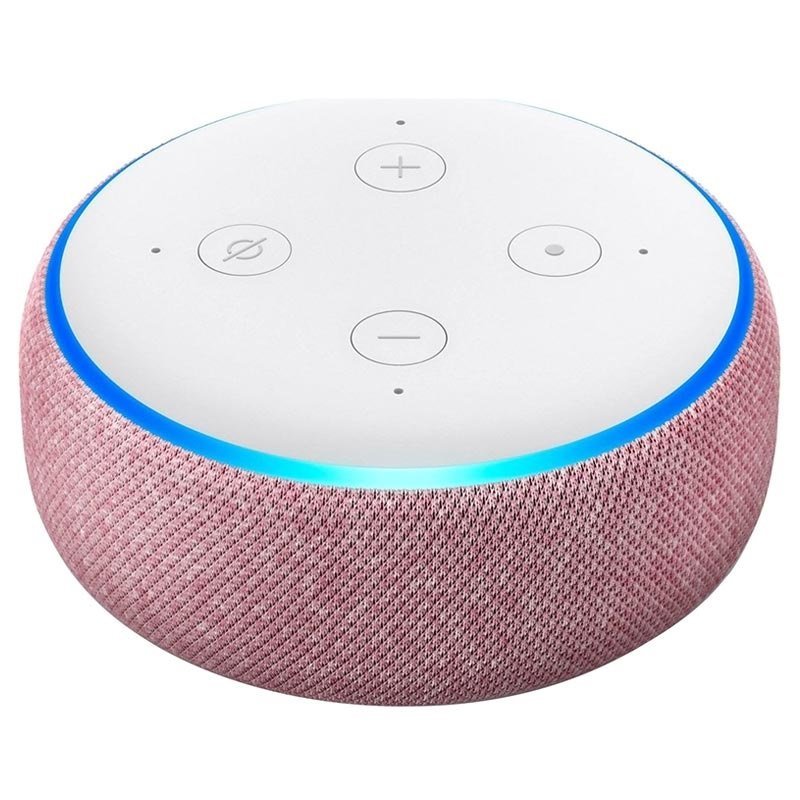 Get Alexa to make your to-do lists or place your grocery orders on the Amazon Echo Dot 3. Connect your smart devices with it and enjoy a futuristic, intelligent home that can function with just a voice command.
The Echo Dot also functions as a Bluetooth speaker and its portability lets you have it in any room of your home. Use it in your bedroom or office to set alarms and prepare schedules. Or in your kitchen to listen to your audiobooks and favourite podcasts while you cook.
Fabulous features to love
It comes with a built-in LED display to show time and temperature.
With its four far-field microphones, you can answer your calls over the Echo Dot without any disruption in voice or audio quality.
It is compatible with apps like Amazon Music, Apple Music, Spotify, Pandora, and more.
Winter Must-Haves
The cold does bother everybody, and it makes using digital gadgets difficult. But, with these cosy gadgets, enjoy winter while staying connected with your devices.
Maze Ball Puzzle Hand Warmer Power for the Chilly Weather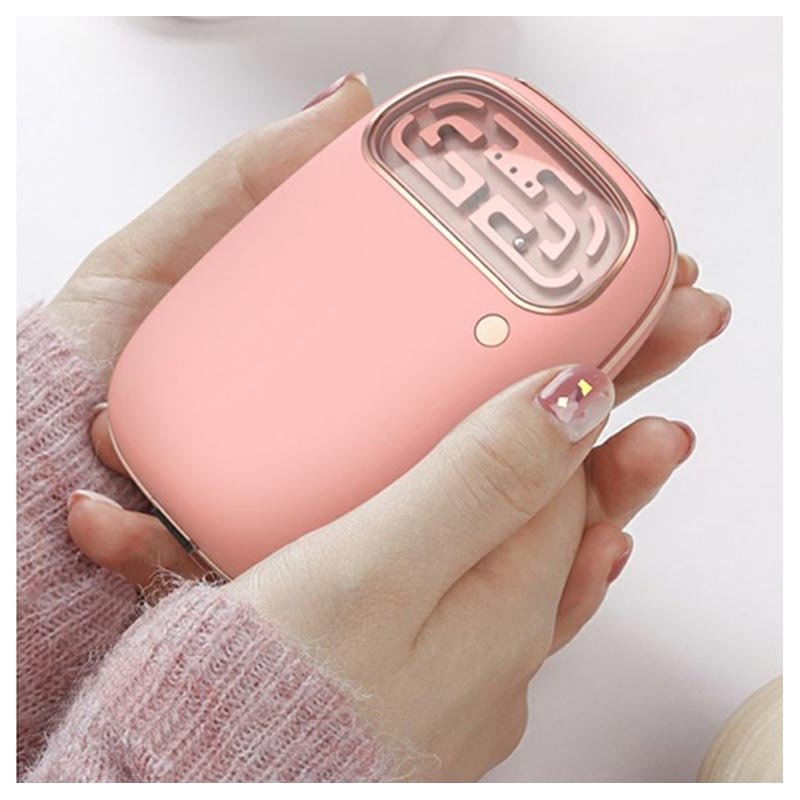 This soft Maze Ball Puzzle hand warmer also works as a power bank. Take this little gizmo with you on your trips to snow-covered mountains and keep your hands warm and cameras charged.
The device comes with overheat protection and overcharging protection ensuring safe delivery of heating temperatures of 45/55 degrees and safe charging of your devices. Compact design lets you pop it into your pocket or backpack.
Fabulous features to love
It comes with a battery capacity of 10,000mAh that gives you enough to charge your devices and between 8 to 14 hours of heating.
It takes only 4 seconds to reach the warming temperature, so you don't have to wait in the shivering cold.
A little maze on the gadget keeps you entertained while you keep your hands warm.
Winter Touchscreen Gloves and Music Hat Set to Stay Trendy and Cosy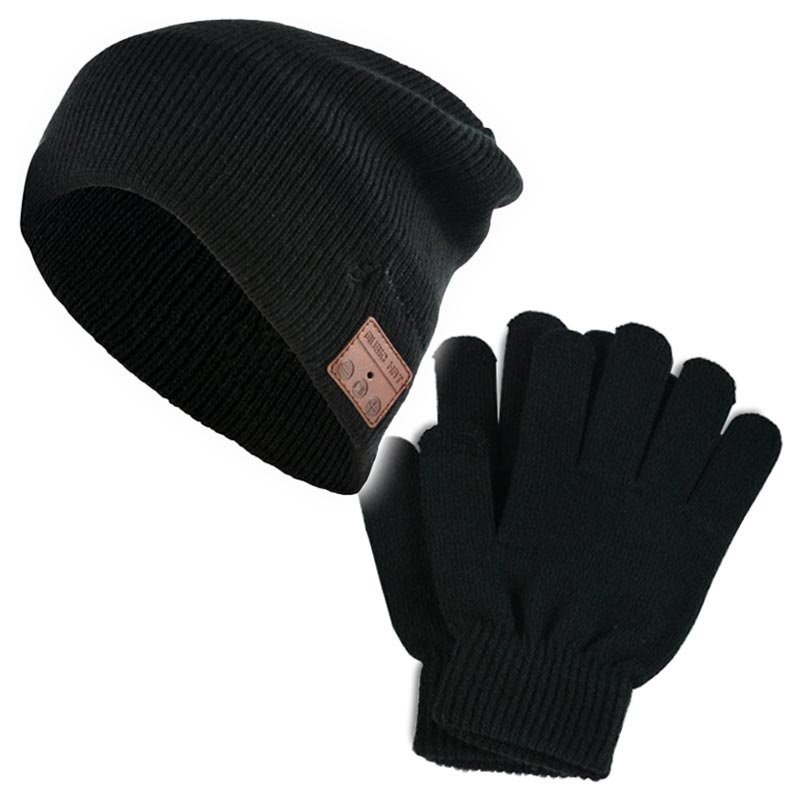 Keep your head and hands warm with the winter touchscreen gloves and music hat set. The hat comes with a built-in Bluetooth speaker and a microphone allowing you to enjoy your music and take your calls without the chill of a cold smartphone.
The touchscreen gloves allow you to enjoy surfing the net or playing your favourite games while keeping your hands warm. Enjoy brilliant touchscreen feedback and full access with these stylish gloves.
Fabulous features to love
Thanks to its warm, elastic material, the cap and gloves will always provide the perfect fit.
A handy discreet zipper on the hat allows you to separate the gadget and wash it.
It comes with a Bluetooth version 5.0 connectivity for a reliable and stable connection with your devices.
Digital Business Woman
Starting a small business or looking to start a photography hobby, these gadgets will enhance the quality of your pictures and videos.
Apexel Universal Clip-On Camera Lens Kit for the Perfect Picture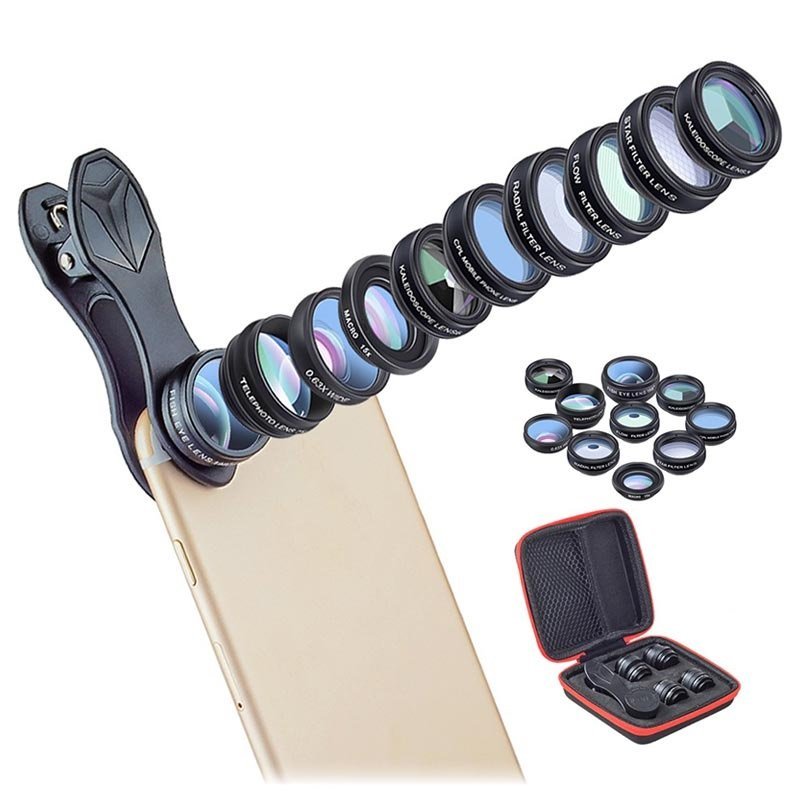 Get this ideal gift for those that want to up their smartphone's camera game without the bulkiness of professional gadgetry. The Apexel 10-in-1 universal clip-on camera lens kit offers ten lenses that allow you to take the perfect photo every time.
The kit includes a Fisheye lens, Wide angle (macro) lens, Telescope lens, Star filter lens, CPL lens, Kaleidoscope lens, Flow filter lens and Radial lens. Make the most of your smartphones and create the best videos for your online channels all on a budget.
Fabulous features to love
Easy installation. Fit the lens of your choice on to the universal camera clip with the corresponding lens cap and start using.
Hold all your accessories in one place and organised with its handy carrying case.
Compatible with most smartphones having a thickness of up to 13 mm.
Ksix Studio Live Tripod Stand with Ring Light to Shine Bright Like a Diamond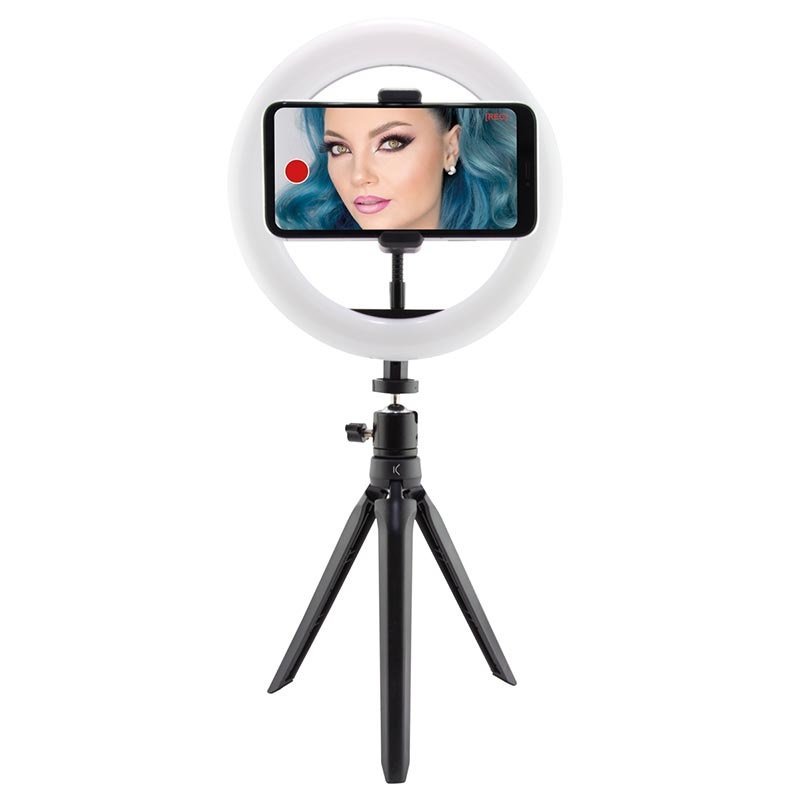 Evenly illuminate your setting with the Ksix Studio Live tripod-stand with ring LED light. The LED ring light offers three light temperatures to create the perfect ambience and glow needed for your photographs. And with its ten light intensities, your videos will never be dull and gloomy.
Stabilise your smartphone using its smartphone holder appropriately centred in the LED ring light. Make your product reviews or Livestream with your audience comfortably with this tripod.
Fabulous features to love
Weighs only 170g and comes with a ball-joint allowing movement of the ring light for the perfect lighting condition.
Integrated control buttons support the setting of the excellent illumination and colour temperatures (3000-5800K), easily.
Relaxation and Peace
Create the perfect ambience for a romantic dinner date with the moon lamp. And instead of gifting jewellery, why not go for the dazzling Galaxy Buds?
Samsung Galaxy Buds Live SM-R180 for the Fashionista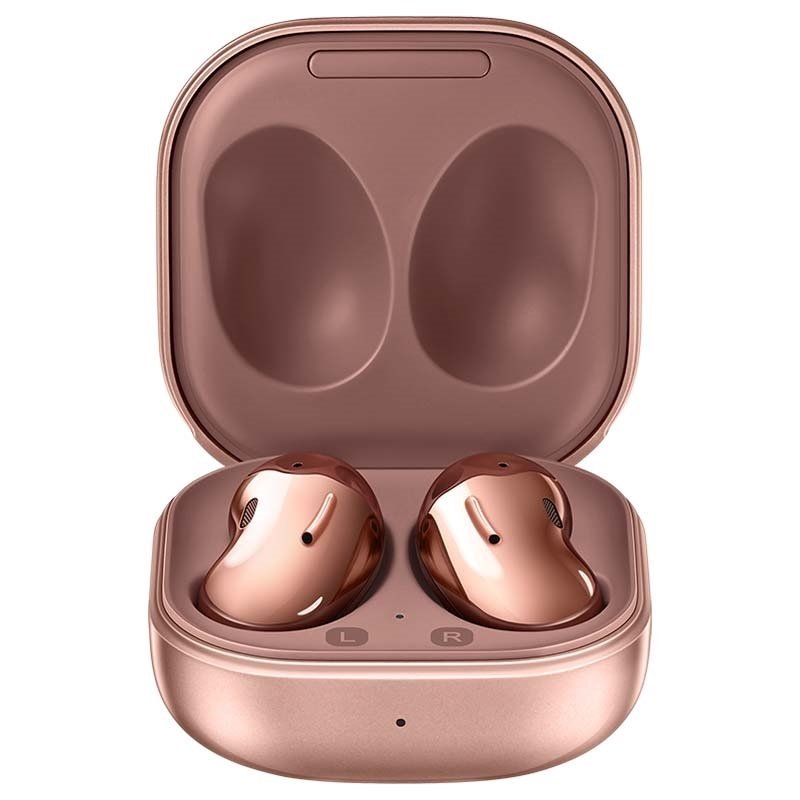 Jewellery inspired design makes the Samsung Galaxy Buds Live SM-R180 a functional accessory for any women. The glossy mystic bronze finish on both the earphones and its charging case make it a stylish statement. And with the charging case, you can enjoy up to 21 hours of playtime!
These True Wireless earphones are ergonomic with a perfect fit that's comfortable even for prolonged wears. With its Active Noise Cancelling feature enjoy your music to its fullest with clear sound and deep bass.
Fabulous features to love
Easy tap controls and integrated microphone make managing playback and call a simple task.
Make life easy-breezy with its Bixby voice assistant support and reach your playlist directly when connected to your Spotify app.
Connect your earphones with your Samsung devices via your Samsung account or download the Galaxy Wearable app for your Android and iOS devices.
Moon Lamp YK2302 to Bring in a Part of Celestial Beauty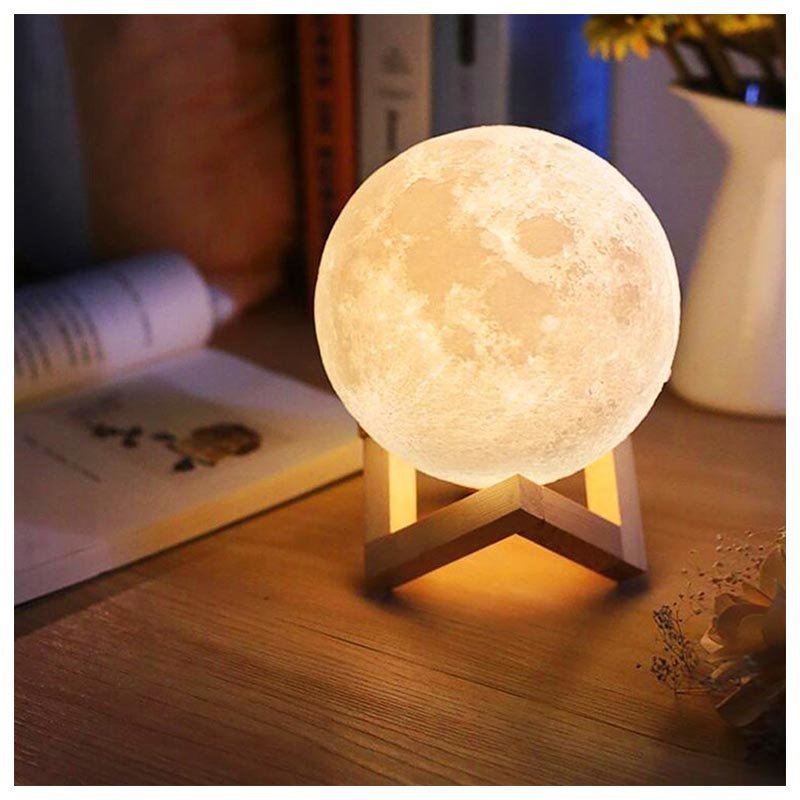 The Moon lamp to cast its moonlight on the star of your life. This beautifully crafted light makes for the perfect mood light and even a prop. Choose it for a romantic dinner or even a photoshoot. Great for a beautiful night-time surprise proposal too!
This beautiful lamp's environmentally friendly construction materials make it odourless. Comes with a beautiful wooded stand with an attractive design that can fit with all types of interior styles.
Fabulous features to love
Adjustable brightness and three dynamic modes of illumination let you use it as a night lamp.
It comes with 16 pre-set colours that create a soothing glow for a perfect ambience.
Bonus Alert!
Still undecided about what would be the perfect gift for her? When in doubt a gift voucher is the way to go. And if that feels a bit impersonal, nothing beats a personalised present.
Gift Vouchers for Those That Make Their Own Decisions
It is a smart choice when you aren't sure what she likes. Let her choose the perfect gift for herself. Whatever your budget, we have gift vouchers to fit your requirements.
Personalised Gadgets and Phone Cases in Just 3 Steps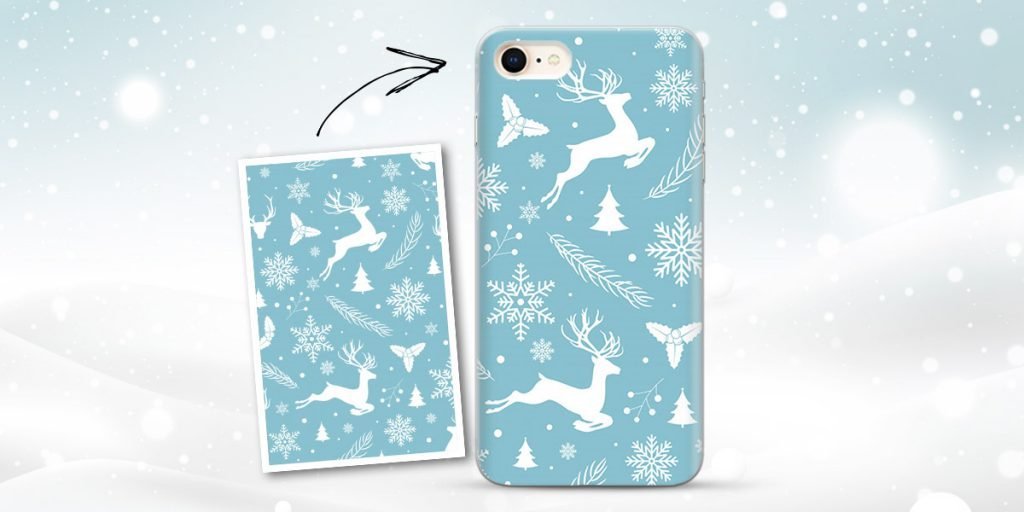 With MyTrendyPhone's three steps process, easily personalise a gadget or a phone case in just 2 minutes! Here's how.
Step 1: Choose the gadget, its brand/type and model.
Step 2: Select the option of the item.
Step 3: Upload your favourite picture memory or an image of your design.
And press buy! A personalised gift is ready, and we'll deliver it to your doorstep in the UK.
'Girls Just Wanna Have Fun!'
This holiday season, take some extra care and make sure to use hand sanitiser and face masks. Check out our offering of cleaning and hygiene products.
Once you've found the perfect gift for her, don't just stop there. While the women in your life will appreciate your present, it is your love and support that makes every day memorable.
Looking for more fun gadgets or need advice on what would be a perfect gift as a stocking filler? Come chat with us and let us help you find what you need!