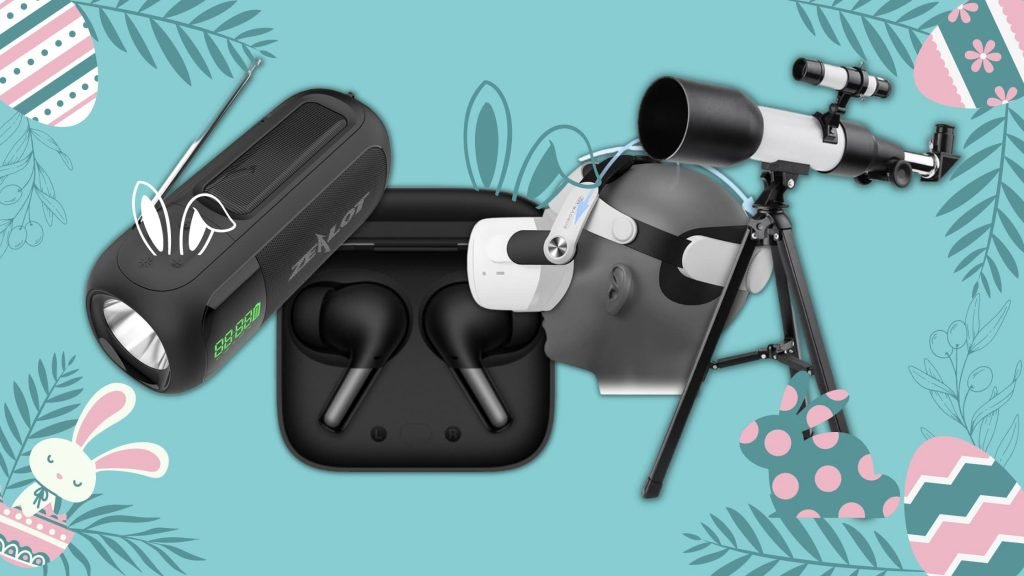 Fun and useful gadgets make excellent gifts for men. But finding the right one for him might be trickier than finding Easter eggs!
We are here to bring an end to your search with our gift guide! We have curated thoughtful gifts you can give to the special man in your life. No matter if they are into cars, or if they love music, or whether they simply love to pump it up at the gym, or even meditate, we have an Easter gift idea for every man out there!
Great Gifts for the Car Lovers
Any man with a love for cars will greatly appreciate these car accessories. These practical Easter gifts for a boyfriend or husband will always keep you on their mind.
V50 DVR Car Camera Set, Stay Safe on the Move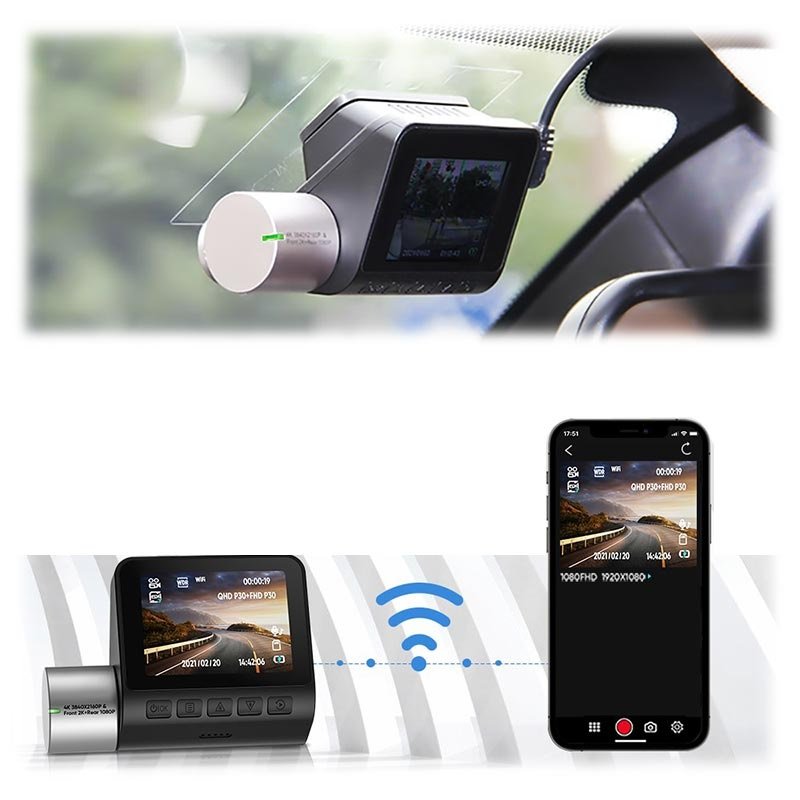 The V50 DVR car camera set is the perfect gift that will help upgrade the driving experience for him. The dashcam enhances the security of the vehicle by recording everything ahead of, and behind, the car, as well as inside the car itself.
This awesome gadget features a G-sensor which activates the recording when an accident or sudden braking is detected. Thanks to its Wi-Fi support, you can connect most smartphones with this setup and access it.
Features that make this perfect for his Easter gift basket:
The V50 DVR cam set comes with a 2-inch screen that allows you to view videos, recordings, and photos.
It comes with GC4653 and GC2053 front and rear sensors respectively that ensures the safety of your car.
With its integrated 3D axis G-sensor, sudden brakes and accidents automatically activate recording.
It features a smart voice interaction that detects abnormalities and alerts you, while its cameras offer a 170-degree field of view.
Baseus Cube Gravity Air Vent Car Holder, Hands-Free Calling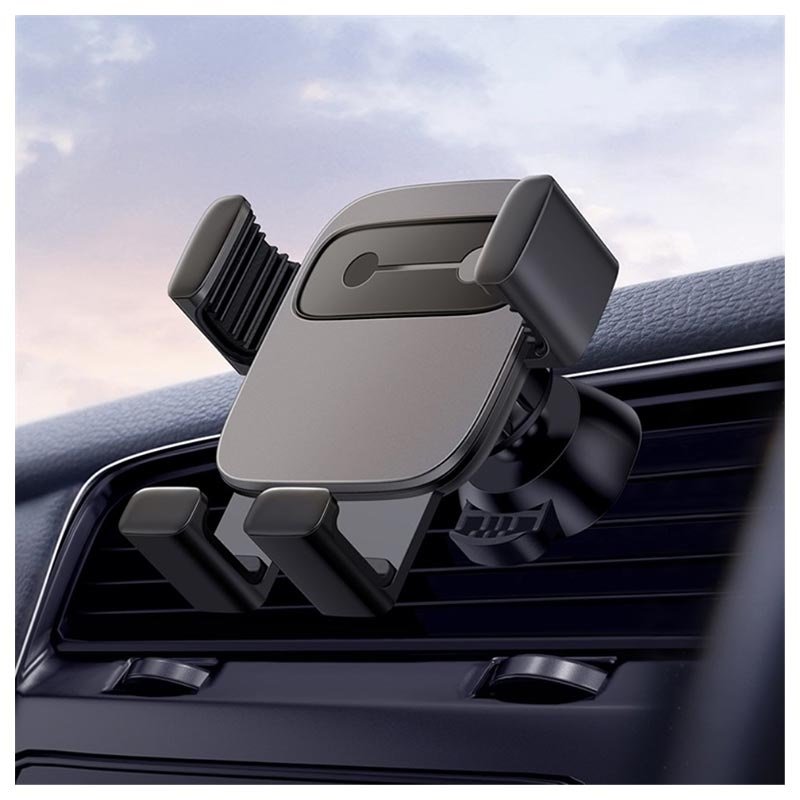 Enjoy hands-free calling without any worry with the Baseus Cube Gravity Air Vent Car Holder. This gadget easily attaches to the air vents of the car and securely holds smartphones between sizes of 4.7″ and 6.6″. Additionally, the silicone pads provide enhanced grip without scratching the device.
Using a smartphone and driving isn't safe. With this gift, he will know how much you care. The holder creates a perfect viewing angle ideal for when you want to video call and have a virtual lunch date. And with its five swappable emoticon stickers, you can put a smile on his face.
Features that make this perfect for his Easter gift basket:
It is made with high-quality aluminium alloy and has a matte finish that gives it a premium appearance.
The strong clamps with silicone pads ensure a good grip on the phone no matter where the road takes you.
The ball joint feature allows you to adjust the viewing angle so you can comfortably use your phone.
It is compatible with most standard air vents and supports most 4.7″-6.6″ mobile phones.
Gaming Accessories for His Easter Basket
Does your special man enjoy all things gaming? These Easter gifts for men and boys will make for a memorable Easter celebration for the gamers.
BoboVR M2 Adjustable Replacement VR Head Strap, Enhanced Virtual Experience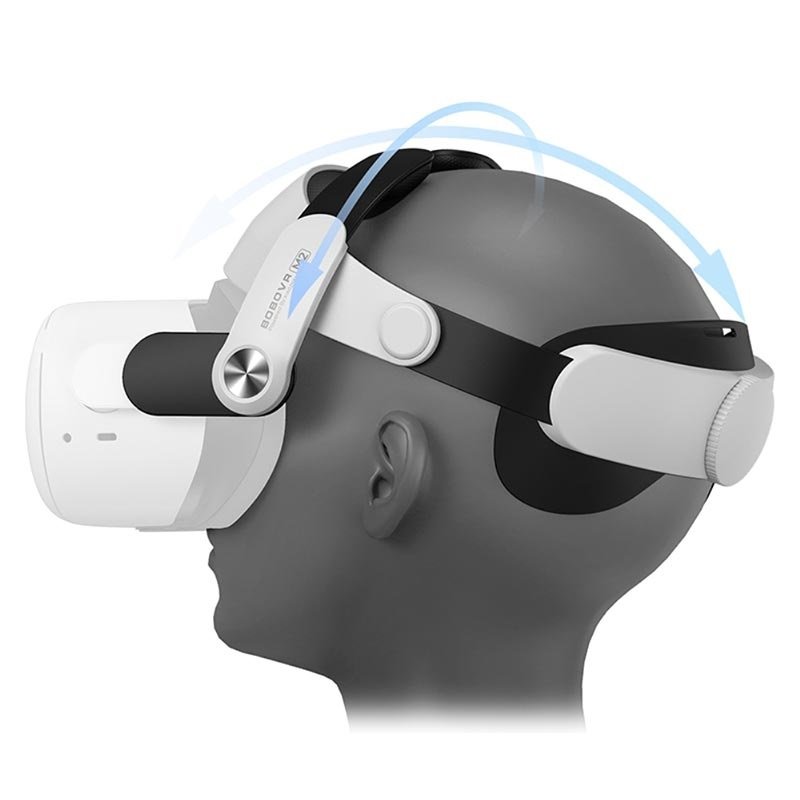 The BoboVR M2 Adjustable Replacement VR Head Strap for Oculus Quest 2 will help them enjoy their favourite virtual reality games even more. The head strap is designed to evenly distribute the weight for a comfortable wearing experience.
For gamers, being able to immerse themselves into their game is important. With the breathable and soft memory sponge, they will be able to do just that. Additionally, the head strap features a gravity balance to reduce the pressure of the headset on the face.
Features that make this perfect for his Easter gift basket:
The stylish and futuristic design of the BohoVR M2 head strap will look great in any gaming room.
The design uses gravity balance that prevents the VR headset from putting undue pressure on the face.
It is constructed with adjustable straps with soft and breathable memory sponge for the perfect fit.
The head strap is easy to install, so he can get right into gaming.
Lansenxi LS11 RC Drone, To Capture the World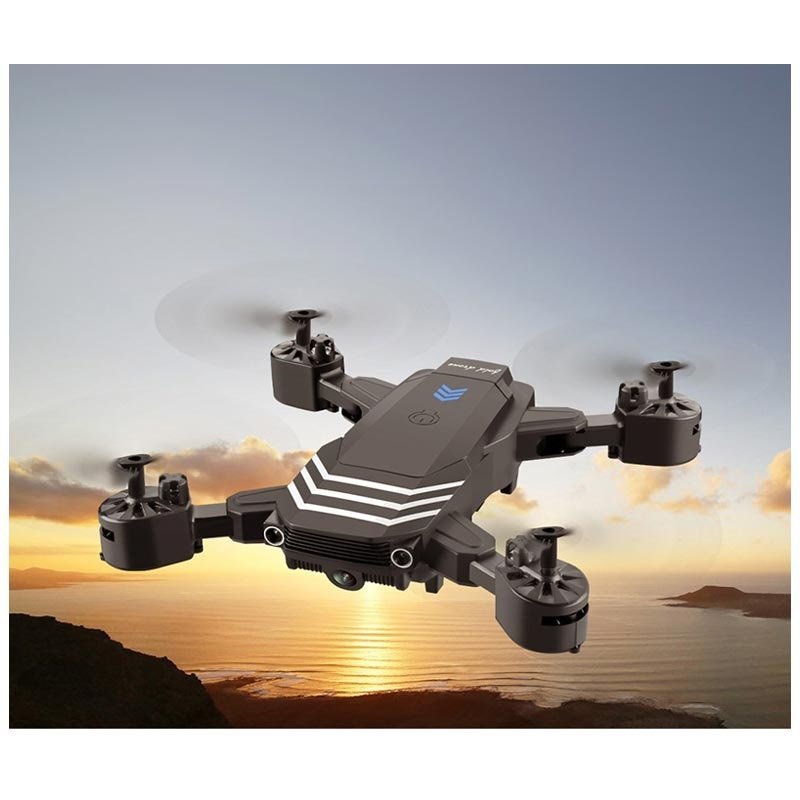 The Lansenxi LS11 RC drone is a big boy toy that you cannot go wrong with.The quadcopter features two wide-angle cameras that allow you to take some amazing photos and videos of your Easter egg hunts. Enjoy 360-degree flips, headless mode, trajectory flight, and more with this fun gadget.
You can use the included remote control to easily operate the drone from up to 100m. Additionally, its Wi-Fi feature allows you to connect a smartphone via an app to operate it. When you are done with the fun, the folding design makes it easy to store.
Features that make this perfect for his Easter gift basket:
Experience ultra-stable flights thanks to its 6-axis gyroscope and altitude hold mode.
It comes with a built-in 816 coreless motor that offers you three speeds of flight.
Enjoy real-time viewing of what the cameras see on your smartphone with its Wi-Fi feature.
Explore and capture the skies with its dual 4K HD wide-angle front and bottom cameras.
Easter Basket Ideas for The Apple of Your Eye
Are you looking for Easter gifts for adults that just can't get enough of Apple products? These Apple gadgets and accessories will help them stay fit and organised.
Apple Watch Series 7, Workout Ready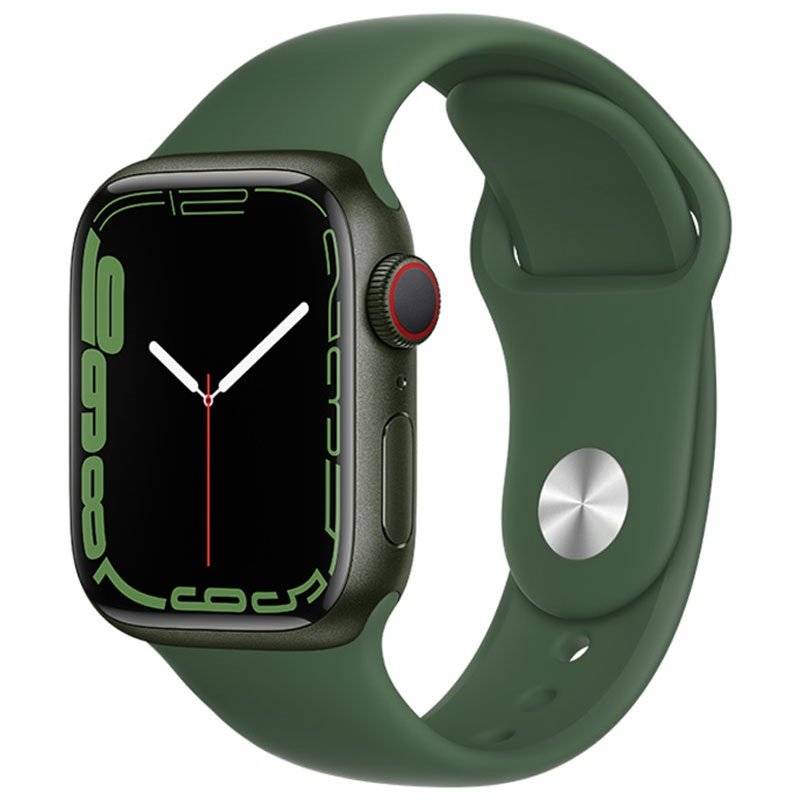 Combine fitness and technology with the Apple Watch Series 7. The watch features a 20% larger screen than its predecessors and a premium design that goes with every look. Additionally, the Apple S7 chipset ensures smooth performance.
The watch comes with an IP6X certification that offers complete protection against dust. Furthermore, it is water resistant to up to 50m, allowing you to enjoy shallow-water activities without any worry. Its plethora of fitness tracking features, including sleep tracking, will help them get the most out of their fitness journey.
Features that make this perfect for his Easter gift basket:
The Always-On Retina Display offers 1000 nits max brightness allowing you to view all the information even under bright conditions.
Listen to the Apple Music album or Apple Podcasts right from your watch to keep yourself motivated while you work out.
Its Emergency SOS function and integrated always-on altimeter make it great for outdoor adventures like camping and trekking.
Round out your exercise with a range of third-party apps that you can easily download onto the watch.
UD 15 Docking Station, Stay Charged Up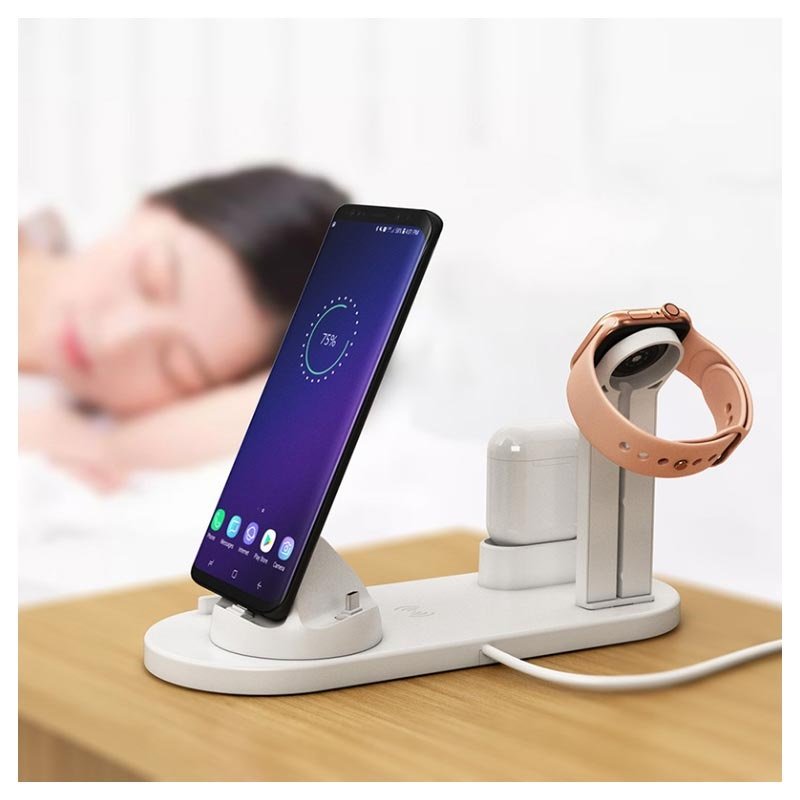 Help him keep his Apple gadgets organised and charged with the UD15 Docking Station with Qi Wireless Charger. This elegant docking station can charge AirPods, Apple Watch as well as up to two smartphones simultaneously.
If your smartphone does not support Qi-charging, you can take advantage of its rotating docking station and Lightning, MicroUSB, or Type-C port choices to charge it. Additionally, it comes with built-in overcharge, overcurrent, and overvoltage protection to keep all your devices safe while they reliably charge.
Features that make this perfect for his Easter gift basket:
Its professional appeal will help your man keep his favourite gadgets organised and ready to use at all times.
It comes with CE, FCC, ROHS, and UL certifications making this a genuine choice for safely charging electronic devices.
In addition to the Qi-charging pad, it also comes with a charging dock with 3 choices of ports for wired charging of smartphones.
Its intelligent chip ensures your devices are charged quickly with the right amount of power.
Unique Gifts for His Easter Gift Box
Help them reach the stars with these Easter gift ideas. These unique gifts for him are thoughtful and useful too!
Refracting Telescope with Tripod, ExploringSpace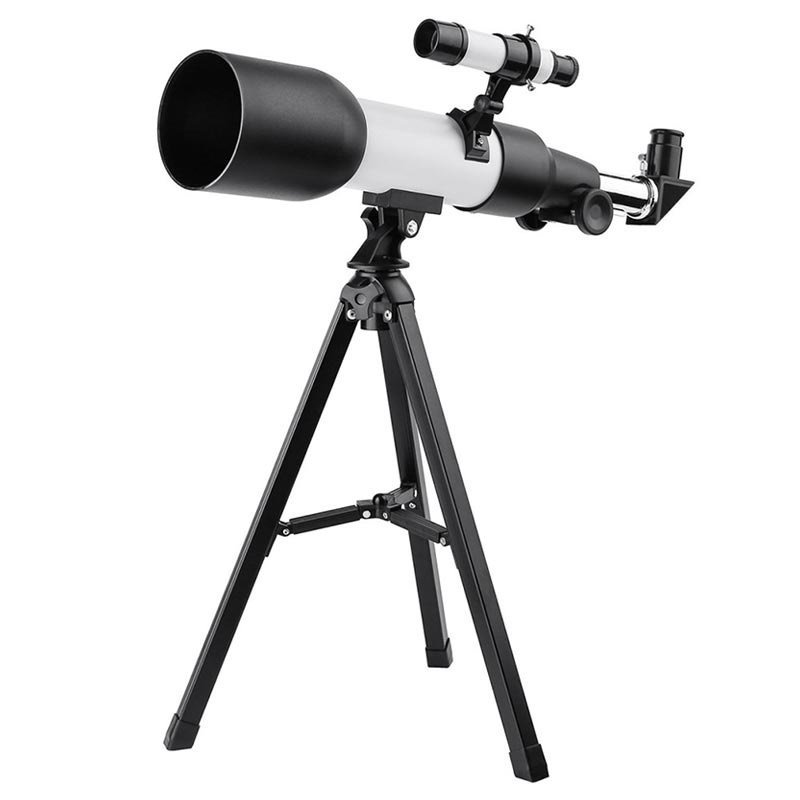 Gaze at the stars with the Refracting Telescope with Tripod for beginners.This is a great gift for those that want to venture into astronomy, or it can even be used for viewing wildlife. The telescope offers up to 90 times zoom which gets up close and personal with the moon's surface.
The telescope is made from durable and lightweight aluminium materials that make it easy to move around. It can also be deconstructed for easy storage and portability. The telescope comes with useful accessories as well to improve your viewing experience.
Features that make this perfect for his Easter gift basket:
The set comes with an H6mm eyepiece and H20mm eyepiece.
The included adjustable tripod makes it easy to set the telescope in a fixed position and allows comfortable viewing.
It comes with Moon filters that enhance the stargazing experience.
This is an awesome gift for those just starting with astronomy, or beginner students of the subject.
Saii iTrack Motion Bluetooth Key Finder, Always Be Found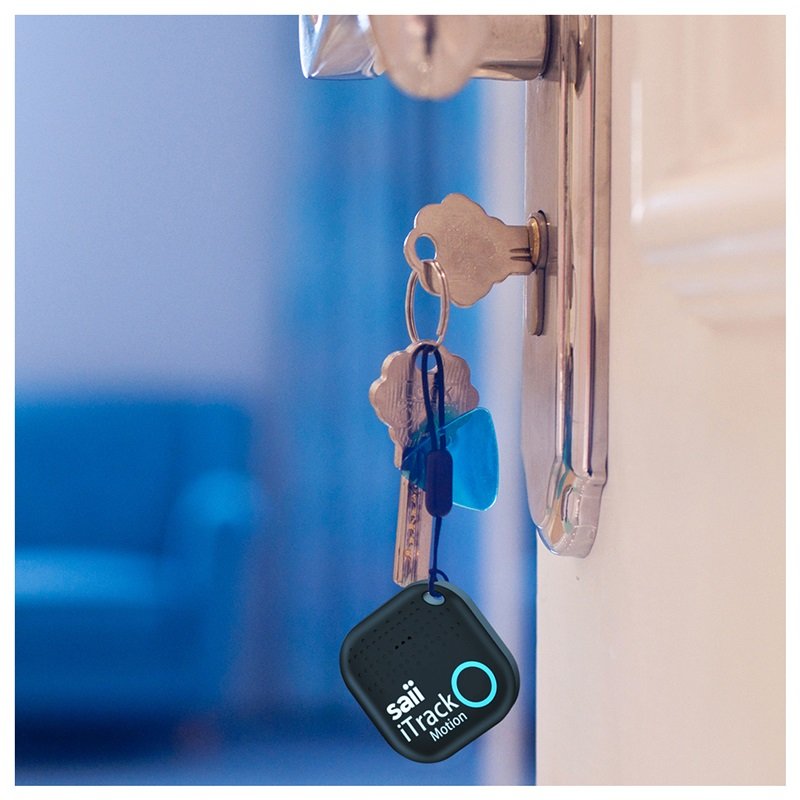 Make sure they never lose their keys or wallet with the Saii iTrack Motion Bluetooth Key Finder. This handy gadget helps you keep track of your most important items with a Bluetooth 4.0 tag and your smartphone.
Its smart features like motion alert, movement log, and last seen location are ideal for travellers. In addition to finding your items, you can also use the tracker tag to find your connected smartphone. Furthermore, this tag can also be used as a camera remote to take the perfect group photos.
Features that make this perfect for his Easter gift basket:
It comes with a built-in 85dB loudspeaker and motion sensor to alert you when finding your items.
It works with both iOS (8.0 or later) and Android (4.3 or later) smartphones with the iTrackEasy app.
You can use its strong adhesive tape or the lanyard loop to attach the tracker to any desired item.
Its replaceable battery will last you up to one year without any worries.
Easter Basket Ideas for Music Lovers
Get them hopping with the Easter bunny and their favourite playlist with these audio gadgets. Here are our top favourite gift ideas for music-loving boyfriends or husbands!
Genuine OnePlus Buds Pro TWS Earphones, To Escape the Chaos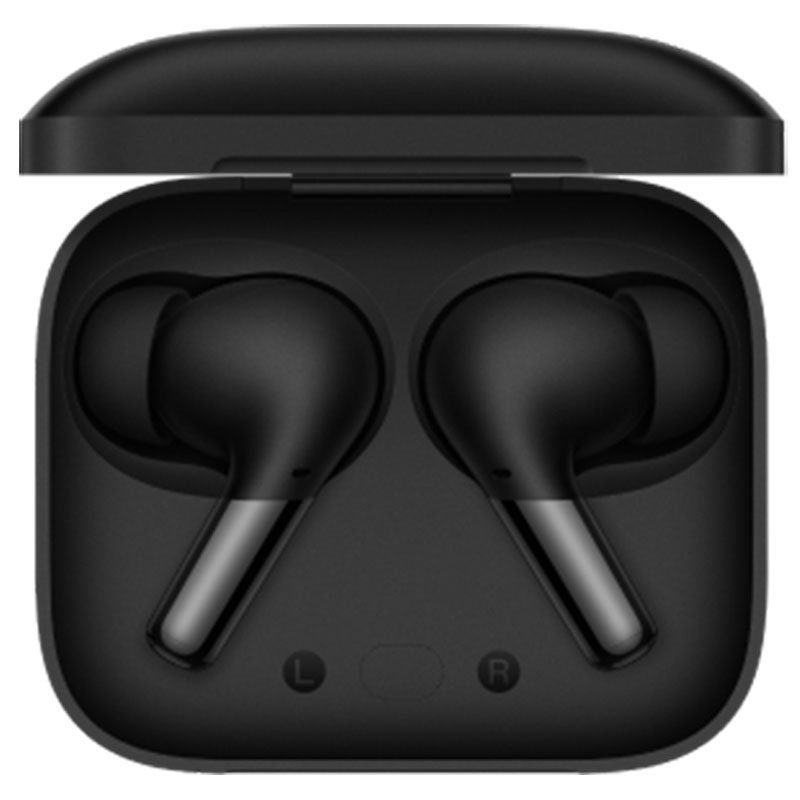 With the Genuine OnePlus Buds Pro TWS Earphones, he can escape into a world of his own, whether he is gaming or listening to his workout playlist. These earphones feature three modes, Active Noise Cancellation, Zen Mode Air, and Transparency mode suitable for any occasion.
Enjoy crystal clear calls with your loved one thanks to its three microphones and wind noise reduction algorithms. It also comes with a charging case that boosts battery life and supports wireless charging.
Features that make this perfect for his Easter gift basket:
You can get up to 10 hours of added battery life with just 10 minutes of charge with its fast-charging capabilities.
The earbuds have an IP55 rating while the charging case has an IPX4 water-resistant rating, making this an ideal choice for exercising and outdoor activities.
In addition to the powerful audio delivery of the 11mm dynamic drivers, you can improve your audio experience with its Audio ID feature.
Its Zen Mode Air plays relaxing and soothing audio that helps you stay focused on the tasks at hand.
Zealot A5 Solar Wireless Speaker, For Outdoor Parties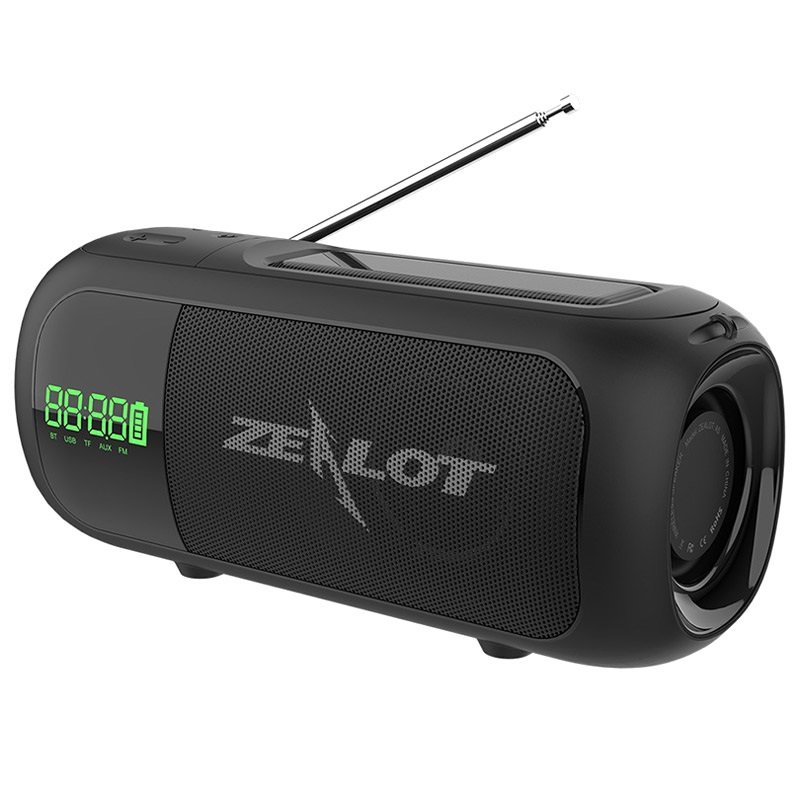 Campers will love the Zealot A5 Solar Wireless Speaker in their Easter basket. This speaker supports Bluetooth, AUX, TF card, and USB playback so everyone can join in the fun. In addition to wired charging, the speakers also support solar charging.
Enjoy powerful bass sound with Zealot A5's large bass diaphragm and full frequency loudspeaker. It also features an FM radio and comes with three LED lights for all occasions. Enjoy up to 10 hours of non-stop playback with the A5 speakers.
Features that make this perfect for his Easter gift basket:
It comes with a top-mounted solar panel that allows charging the built-in battery with natural light.
The Zealot A5 has an IPX5 water-resistant rating and anti-slip rubber pads for improved durability.
With its Bluetooth version 5.0, enjoy a reliable and stable connection with your device for up to 10m.
It also comes with a lanyard that makes it easy to carry around.
The Best of All Easter Eggs!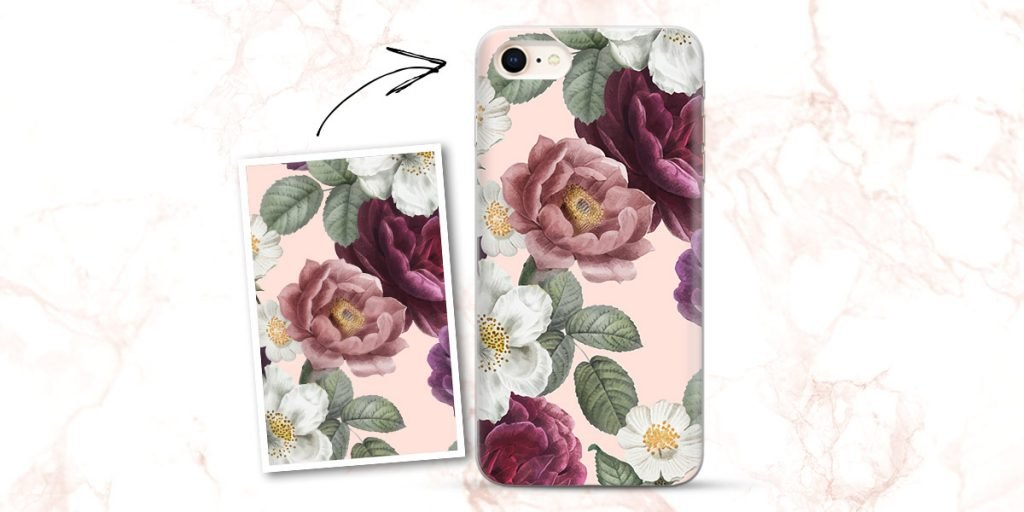 A personalised Easter gift is even better than chocolate Easter eggs! With our online case personalisation app, you can get your favourite images or your creation onto a phone case that he can keep on himself at all times.
Here is how you can design your own phone case and more!
Step 1: Select your gadget, brand, and model
Step 2: Select your case type
Step 3: Upload your image and preview
Once you are satisfied with your creation, click BUY and leave the rest to us!
Time to Celebrate!
We hope our top ten picks for 'Easter Basket Gifts for Him' have helped end your gift hunting woes. If you still haven't found the right choice, you can check out our various gift guides to get a few more ideas before you decide.
Get in touch with us if you are still undecided and we will help you narrow down your choices for the perfect Easter gift for him!