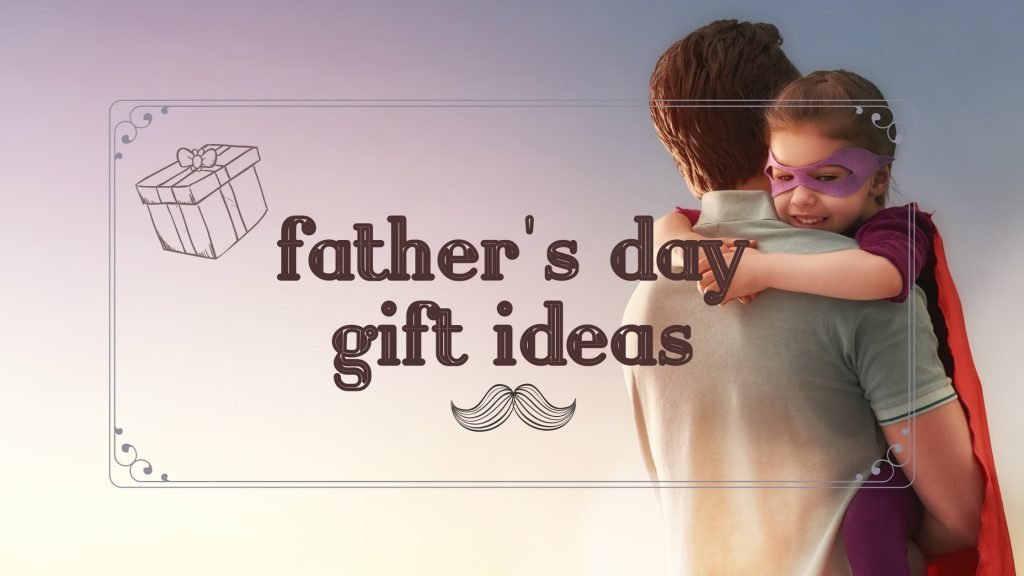 The kids have made their Father's Day card, and it is time to pick the perfect Father's Day gifts. Are you wondering what the best present for a dad would be?
In our opinion, a smart gadget is a way to go! We have hand-picked a selection of gift ideas that are sure to put a grin on the special man's face.
Being a dad doesn't have to be all work and no play. Let your dad get his groove back with a Bluetooth speaker or track his activities with a smart watch. Is his mountain bike missing the trail because of a few loose screws? A handy bicycle repair tool will bring it back to life.
Is he a new dad to be? Well, congratulations first! Make the baby shower a treat for him too. A hand-held massage gun is a perfect gift to help rid of the office fatigue so he can have more fun when the new addition to the family comes.
Let's dive right in!
For the Mr. Fix-It Father
Having the right tools is half the problem solved. Our picks will help your dad flaunt his fixing skills like an expert.
Giyo PT-01 13-in-1 Multifunctional Bicycle Repair Tool for a Portable Bicycle Toolkit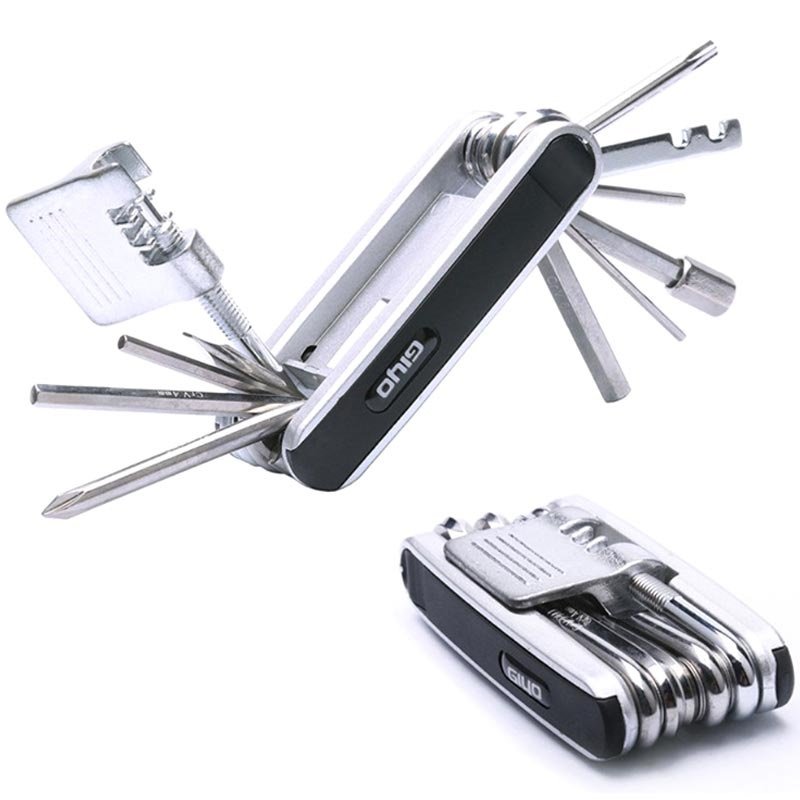 The portable tool kit is like a Swiss Knife, but for bicycles! If your dad is an avid cyclist, then the Giyo PT-01 multifunctional bicycle repair tool is the perfect gift for him.
The toolkit comes packed with six Allen wrench keys, two screwdrivers, two tire tools, a chain cutter, a tensioner, spoke keys, and a box spanner in a sleek portable casing.
Your dad will love
Its carbon steel and ABS construction making it light-weight.
The tool has a portable, foldable design making it easy to carry around and store while on the go.
Waterproof Endoscope Camera to Get into Tight Spaces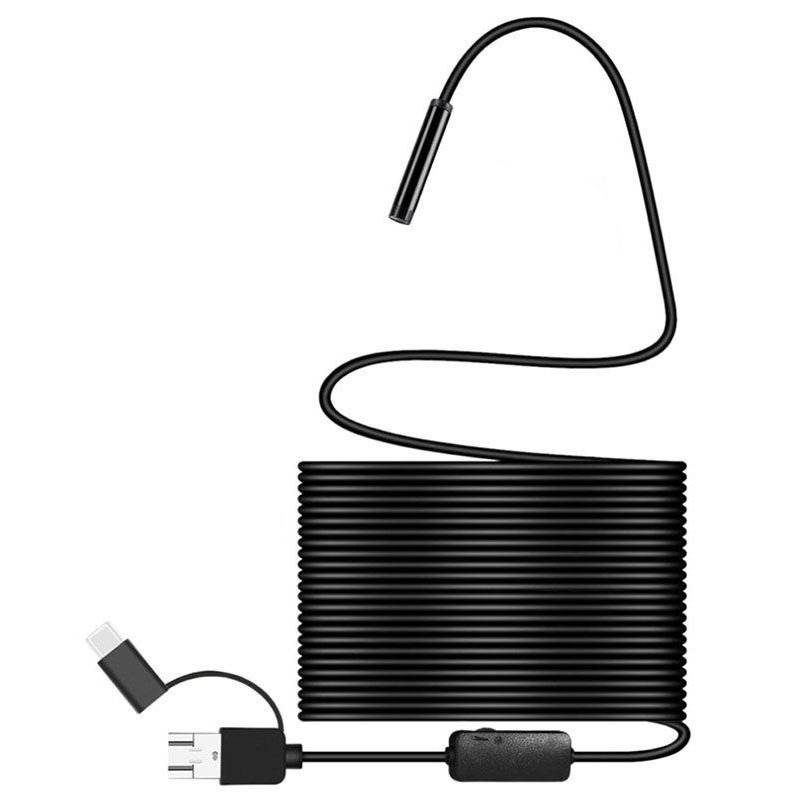 The waterproof endoscope camera is perfect for getting into hard to reach spaces where the coins and the remote control have gone into hiding. The 10m long, flexible endoscope camera allows you insights into tight spaces. Avoid the unnecessary hassle of removing and tearing down anything before being sure.
Thanks to its IP68 rating, you don't have to worry about water damages. Dark spaces? The eight adjustable LED lights will illuminate the darkness and the 70 degrees viewing angle will let you see everything.
Your dad will love
The endoscope camera connects with laptops, or any OTG enabled devices such as smartphones and tablets with its micro-USB or Type-C port connectors.
You also get a mirror, a hook, and a magnet to get the most out of the endoscope camera.
The 8mm lens of the endoscope camera supports up to 1600×1200 pixels of HD resolution.
For the Dad on an Adventure
Let your dad enjoy the picnic without having to worry about the safety of expensive gadgets. With these gifts, he can stay organised and have more fun.
4smarts Ocean Pack Waterproof Dry Bag for a Splashing Good Day
The 4smarts Ocean Pack dry bag gives you 5 litres of space to store every gadget, and even snacks, that need protection from the weather. Its welded seams and fold seal system guarantees you 100% waterproofing.
The 4smarts Ocean Pack also comes with an adjustable and removable shoulder strap that keeps your hands-free and your focus on the fun activities. You no longer have to worry about your gadgets and gizmos lying scattered around on beach days and picnics.
Your dad will love
The space-saving design of the bag lets you roll up it for storage when not in use.
Removable and adjustable shoulder straps allow you to transform the bag to your carrying needs.
The high-quality materials of the bag will protect your cameras, smartphones, and any device from water, snow, dirt, and dust!
Multifunctional 3-in-1 Travel Case and Organiser for the Plane Rides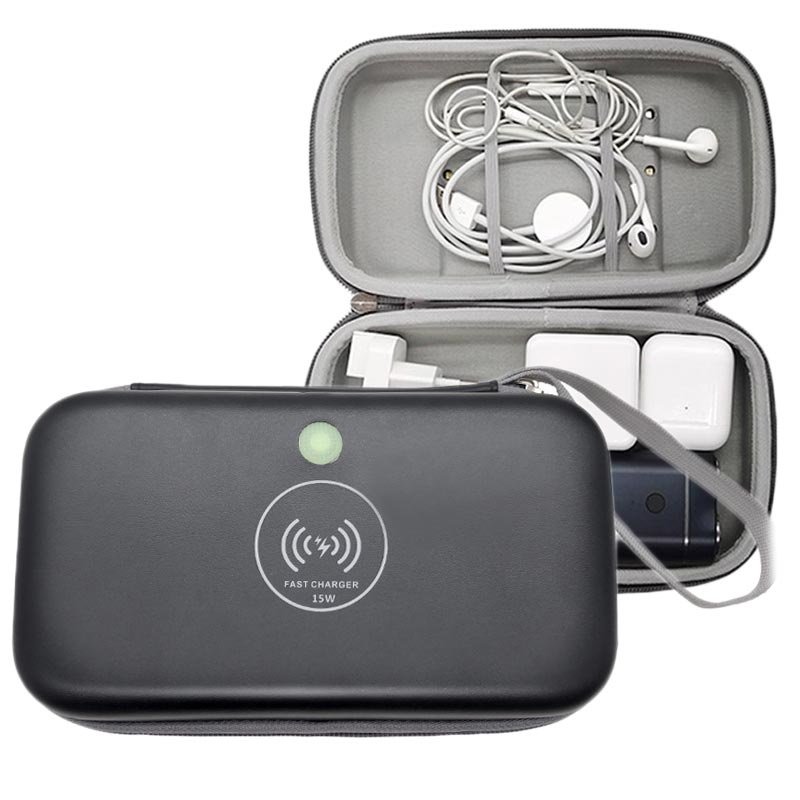 This multifunctional travel case and organiser is a perfect gift for an organised dad. If your dad is a bit of a germaphobe, then he can travel worry-free with the UV sterilisation feature within the case.
This incredible case also comes with an in-built power bank that allows charging of Qi-enabled devices to give them a quick boost. The power bank uses smart detection to deliver the right charging power to the device.
Your dad will love
The travelling case comes with two elastic straps and an open segment to allow organisation without any restrictions.
The UV steriliser lamps produce a 260nm-wavelength light that kills up to 99.9% of germs and bacteria.
The smart LED feature on top of the case lets you know the usage status of the case.
For the Father with Foodie Ambitions
Level up your dad's BBQs to the professional level with the brilliant toolset. And if he's tired of his tumblers turning his drinks lukewarm, the Spigen Mannhart's mug is the solution.
BBQ Grill Tool Set with Portable Bag for the Family Gathering
Let your dad show off his BBQ skills in style at the next family get-together with the stainless steel BBQ grill toolset. The set comes with 20 pieces of every possible appliance he'd need to stay at the top of his BBQ game.
This stainless-steel grill tool set will last a very long time. Whether it is grilling in the kitchen or at a campsite, the BBQ tool kit will be a trusted buddy that will elevate his grilling experience.
Your dad will love
The BBQ grill tool set comes with a spatula, food tongs, grill fork, oil brush, wire brush, kabob skewers (7 nos.), and food forks (8 nos.)
Keep all the 20 tools strapped and secure with the oxford bag that also makes carrying the toolset easy.
Spigen Mannhart B201 Leakproof Thermal Mug for a Perfect Cup of Coffee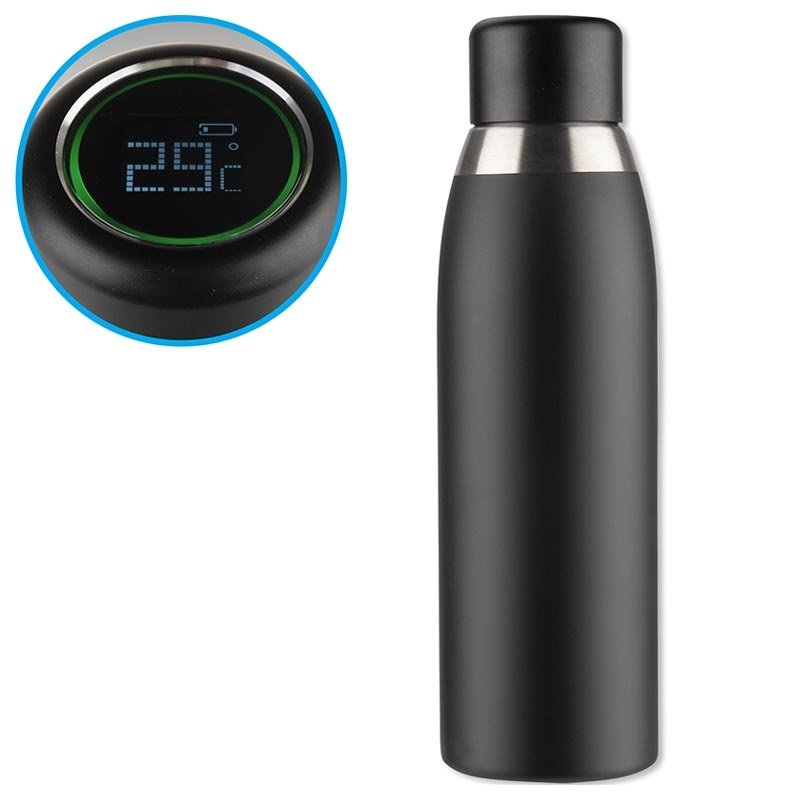 The 4smarts smart bottle is the perfect gift for the busy dad that needs his coffee or tea on the go. The 880 ml capacity mug can keep cold drinks cold for up to 24 hours and hot drinks hot for up to 6 hours.
The Spigen Mannhart Travel Mug's steel construction makes it sturdy, and the stylish textured finish allows a better grip. The design also ensures it easily fits into most car drink holders. The leak-proof screw top with the flip-top drinking friendly spout ensures zero spillage.
Your dad will love
The premium double thermal insulation of the mug keeps drinks fresh.
The travel-friendly design makes it easy to carry around without the worry of spills.
For the Dad working on that Dadbod
If your dad's a fitness freak or is on his way to getting back into shape while reminiscing the good old days, then you will find the perfect Father's Day present ideas here.
Anker SoundCore Sport XL Bluetooth Speaker for an Exciting Workout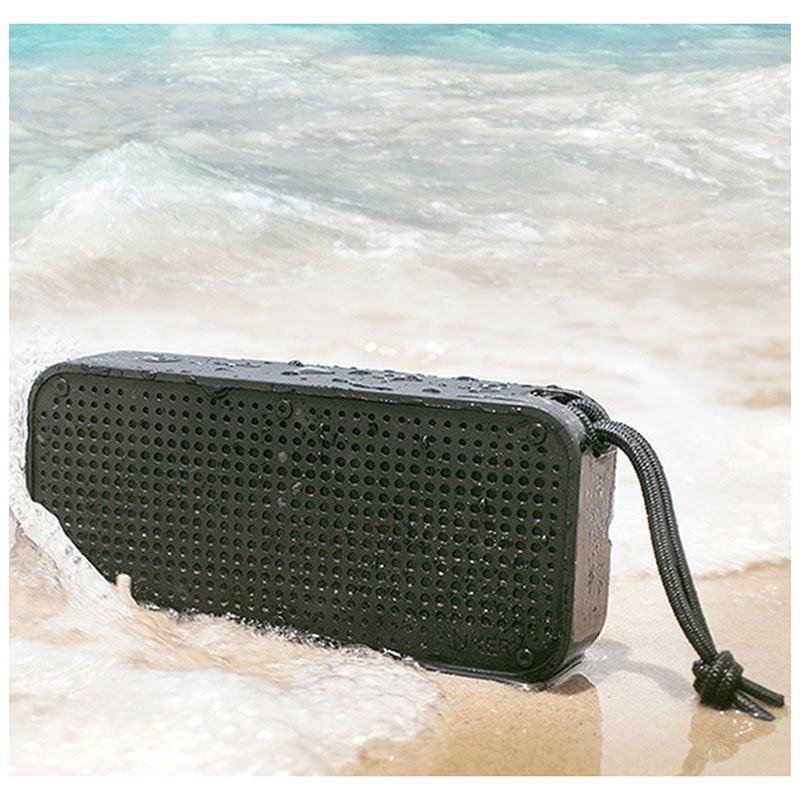 Keep the motivation high with the right playlist and the quality sound delivery of the Anker SoundCore Sport XL Bluetooth speaker. Enjoy impressive stereo sound with its 8W drivers and two passive subwoofers regardless of the environment being a beach or even a shower booth.
This Anker speaker supports the Bluetooth-enabled device up to a range of 20 m. You can also attend calls with its in-built microphone that ensures clear and crisp voice delivery with its active noise cancellation feature.
Your dad will love
The Bluetooth Speaker's construction makes it dust-proof, shock-proof, and waterproof (up to 1 m for 30 min).
It comes with a built-in high-capacity battery allowing up to 15 hours of continuous playback. You can also use it to recharge devices with its 1A USB port.
You can also use its 3.5mm audio port to connect it to a range of other devices.
Apple Watch Nike Series 5 to Stay Motivated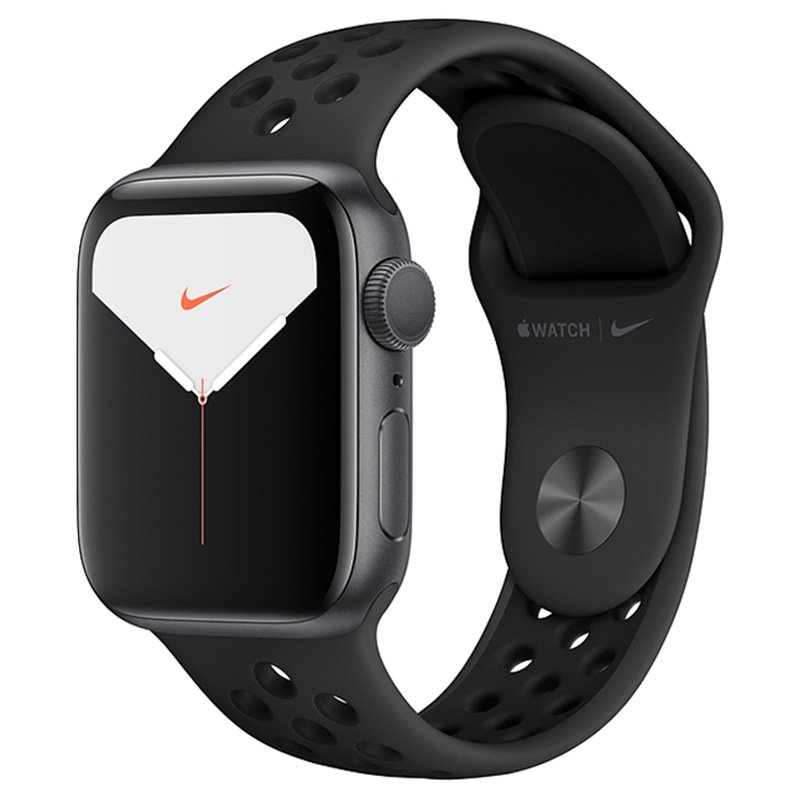 Help your dad stay on track with his fitness regime with the Apple Watch Nike Series 5. This collaboration between Apple and Nike comes with pre-installed training Nike Run Club app that has a large selection of workouts and expert tips.
The large, 1000 nits display screen has an innovative always-on display that allows comfortable usage even in bright conditions. The watch encourages a healthier lifestyle by providing features like a built-in compass, GPS, heart-rate sensor, altimeter, and EKG function.
Your dad will love
The Apple smartwatch has a waterproof rating of IP68, making it suitable for use in most types of environments.
The watch comes with the new Apple S5 chipset that offers incredible efficiency and performance.
The Nike Series 5 supports Wi-Fi connectivity, Bluetooth connectivity, and wireless charging.
For the Father that Needs Some Relaxation
After a tiring day at work and doing his part of the household chores, he deserves to sit back and relax.
Muscle Massage Gun T-07 for a Well-deserved Day of Relaxation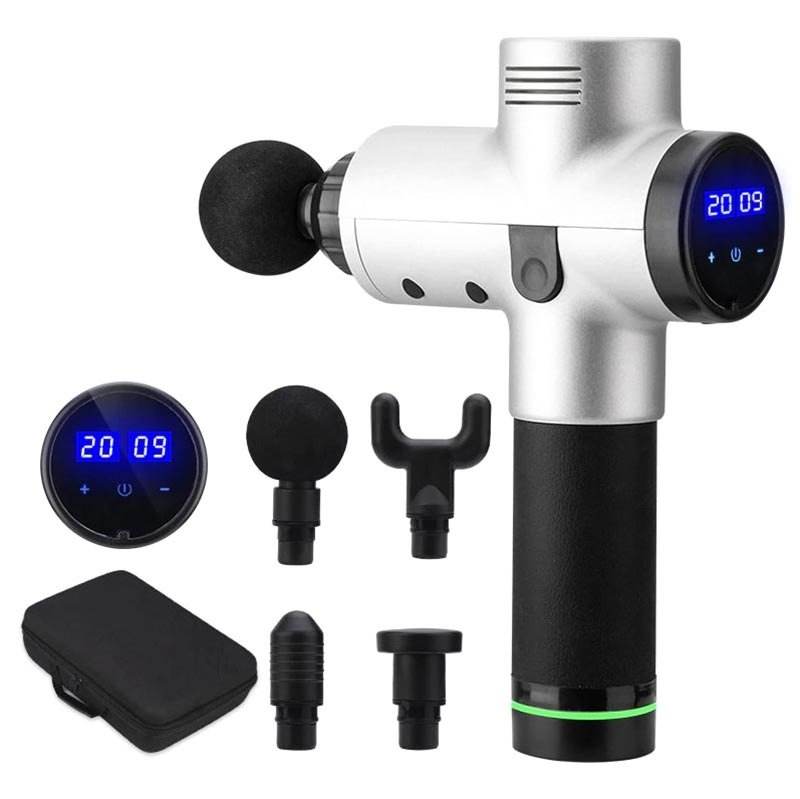 Bust the fatigue out of aching muscles with the muscle massage gun T-07! This handheld massager is a perfect accompaniment for post-workout recovery or to wash away the slack from long desk hours.
The massage gun's LCD touchscreen lets you view and set up the massage vibration speed. It comes with 20 massaging modes and four different massage heads to relieve tension and stress from every type of muscle.
Your dad will love
The muscle massage gun's built-in 24W brushless motor ensures noise-free operation.
With up to 3200 percussions per minute and 12mm amplitude, elevate soreness and enjoy a deep massage.
It comes with four detachable massage heads for muscle targeted relief.
Mujjo Premium Winter Touch Screen Gloves for Digital Nomad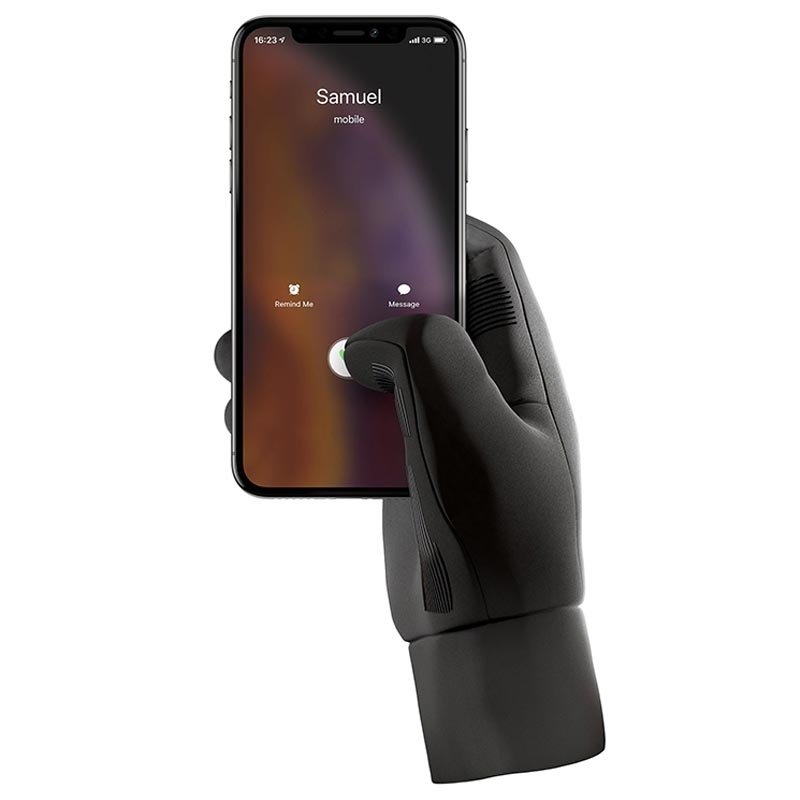 If your dad can't go a moment without tapping away on his smartphones or tablets, no matter how cold and freezing the weather gets, the Mujjo touchscreen gloves is a gift he will love.
These stylish winter gloves will have him feeling like straight out of a secret agent movie! The stretchy fabric of the Mujjo gloves has highly conductive fibres woven into them. These let you stay warm while enjoying hassle-free touchscreen usage.
Your dad will love
Its triple-layer design with a 3M Thinsulate and soft fleece inside keeps your hands warm while you use your touchscreen-enabled devices.
The sophisticated design lets you use it in professional and formal environments too.
The conductive fibres mimic the conductive properties of your skin to let you use the most capacitive touchscreens with ease.
BONUS! Personalised Father's Day Gift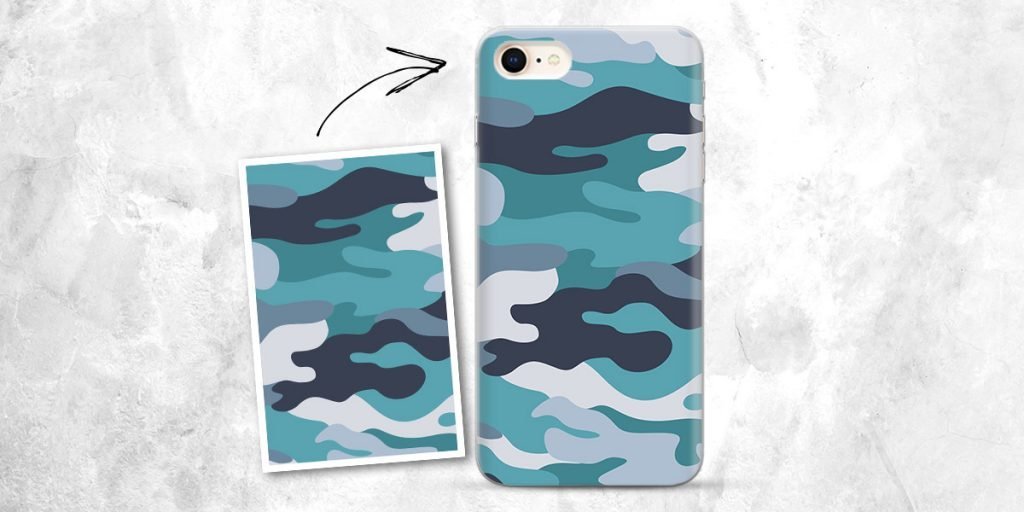 Have a favourite memory that you want to celebrate? Or maybe an inside joke that mom's not in on?
Your dad can't carry around photo frames, but he can have all his beloved memories of being a dad with a personalised case, power bank, or phone grip!
At MyTrendyPhone, you can design the cover for a smartphone, a tablet, or even a power bank. The process of personalising a gadget is simple!
STEP 1: Select the type of device or gadget whose cover you want to design and personalise.
STEP 2: Select the Brand and Model of the device so we can make sure the cover fits perfectly.
STEP 3: Select the case type from our available options.
STEP 4: Upload your design to our website, and that's it!
Isn't that an easy way to create a memorable photo gift? All that's left is to press BUY, and MyTrendyPhone's UK delivery will have it delivered to your doorstep.
To the Best Dad Ever!
We can't ever thank our dads enough for everything they have done for us. To the working dads, to the stay-at-home dads, to the single fathers and dads that chose to be dads by adopting, thank you!
We hope that our Father's Day gift ideas helped you pick a perfect present to make your dad's Father's Day extra special! And if you are looking to expand a gift into a gift set, have a chat with us, and we'll help you out.