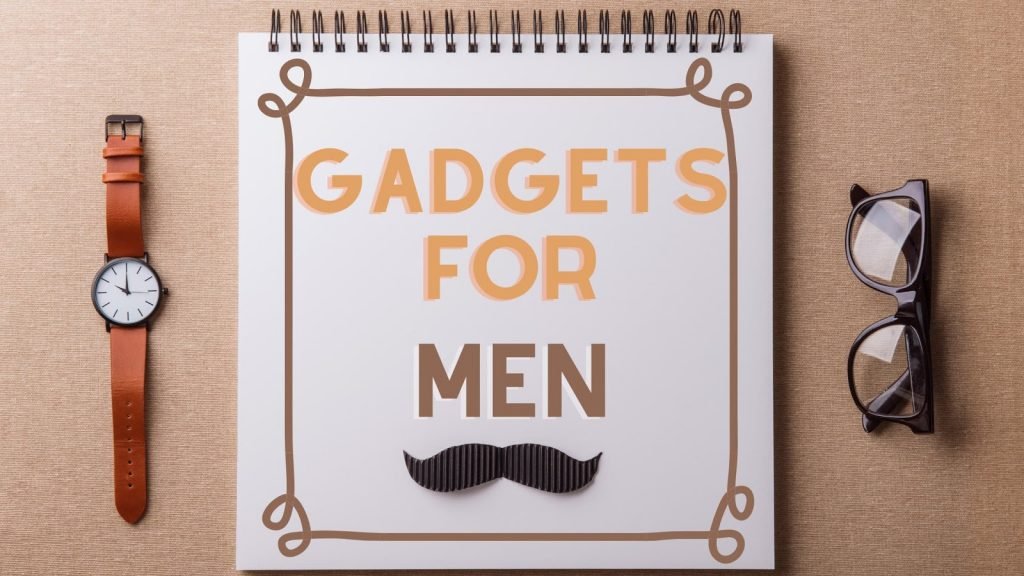 Are you looking for a great gadget to gift the tech guy in your life? Something new. Something cool. Something that even men who have everything would love to get their hands on?
We have curated the latest gadgets for men that make for a perfect present for Christmas, birthdays, and anniversaries. Maybe, get yourself a gift for being a wonderful human.
A man cave with a gaming nook will benefit from a gaming mouse with an unrivaled optical sensor precision to make sure you get the perfect shots every time. Don't have any deliveries today, but someone's at the door? Use a smart doorbell to check on your visitor without leaving your seat.
Have a good boy that deserves to run free without a leash? Use a smart collar to keep track of your best pal while they enjoy running around. Why not enjoy a little exercise while playing with them and keep track of your fitness with a fitness tracker, too?
Enjoy your music with Active Noise Cancelling headphones while you zoom through the city crowd on your electric scooter.
And when the day is over, select the perfect mood light, keep your smartphone on the charge, and know that your alarm clock will wake you up on time.
Check out the best electronic gadgets for men in the UK below!
Health and Fitness Gadgets
Smartwatches make for a great gift for any fitness enthusiast in this high-tech world. Keeping track of your activity gets smoother with these cool fitness trackers.
Apple Watch Nike Series 5 for Planned Workouts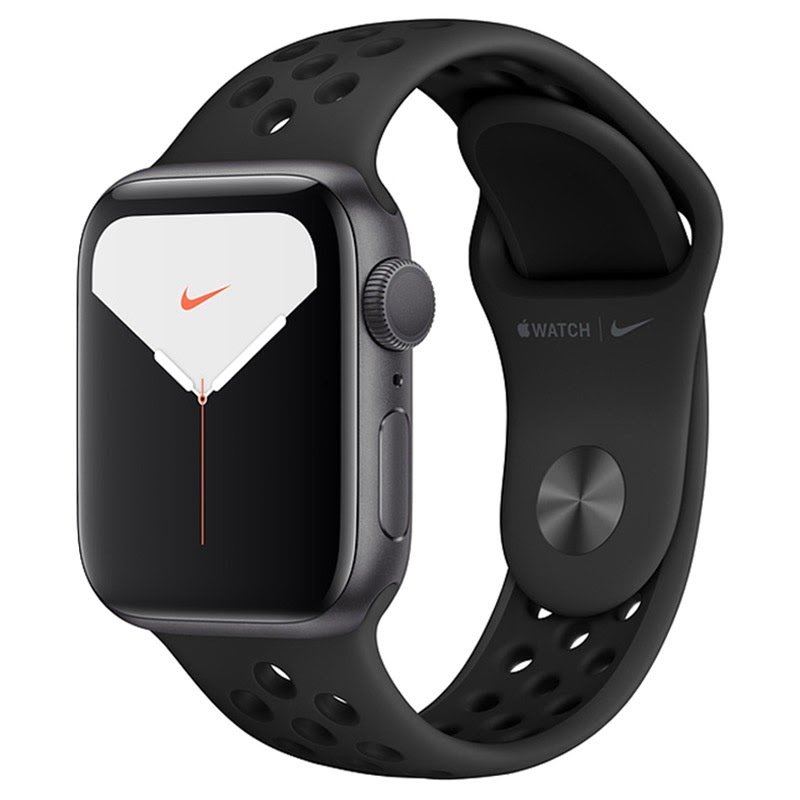 The Apple Watch Nike Series 5 comes installed with the Nike Run Club app, that's packed with a large selection of workouts and expert tips to help you get started with a fitness regime. Powered by a new Apple S5 chipset, the Apple and Nike collaboration gives you superior performance.
The watch comes with a plethora of sensors catered to your every tracking need. Keep an eye on your heart rate and calorie burned with its integrated optical heart rate sensor. Go on a trekking adventure and always find your way with its built-in compass and GPS.
Crushing features that you'll love
A 1000 nits always-on display lets you keep track of necessary information even in bright conditions.
Don't worry about sweat dampening your tracking with its water-proofing rating of IP68.
Bluetooth 5.0 version allows reliable connection with your devices.
Samsung Galaxy Fit-e for Worry-free Training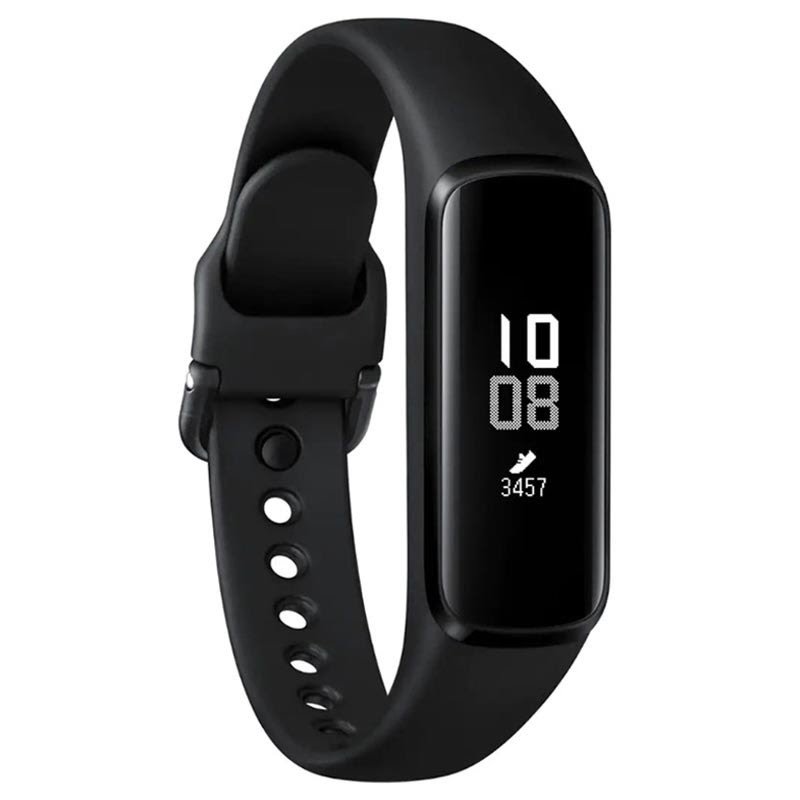 This beauty from Samsung comes with military-level durability MIL-STD-810G and 5ATM water resistance. The Samsung Galaxy Fit-e fitness tracker SM-R375 for those that live for intense workouts and don't shy away from a challenge.
This slim and light-weight fitness tracker comes accompanied by the Samsung Health app that lets you keep a log of all your activities all in one place. The smart Auto Workout Tracking feature will automatically keep track of your daily activities, whether it's walking, running, or a dynamic workout. Pair your Samsung tracker with your smartphone and keep track of your incoming calls while you work out.
Crushing features that you'll love
The Samsung fitness tracker's premium and lightweight materials make it comfortable to wear.
Receive smart notifications once you connect your smartphones via its reliable Bluetooth version 5.0 connectivity.
Early Bed, Early Rise
You know what they say about the early bird. Get yourself an upgraded alarm clock that does more than just telling the time.
Ksix Alarm Clock 2 to Wake Up with a Fully Recharged Mobile Phone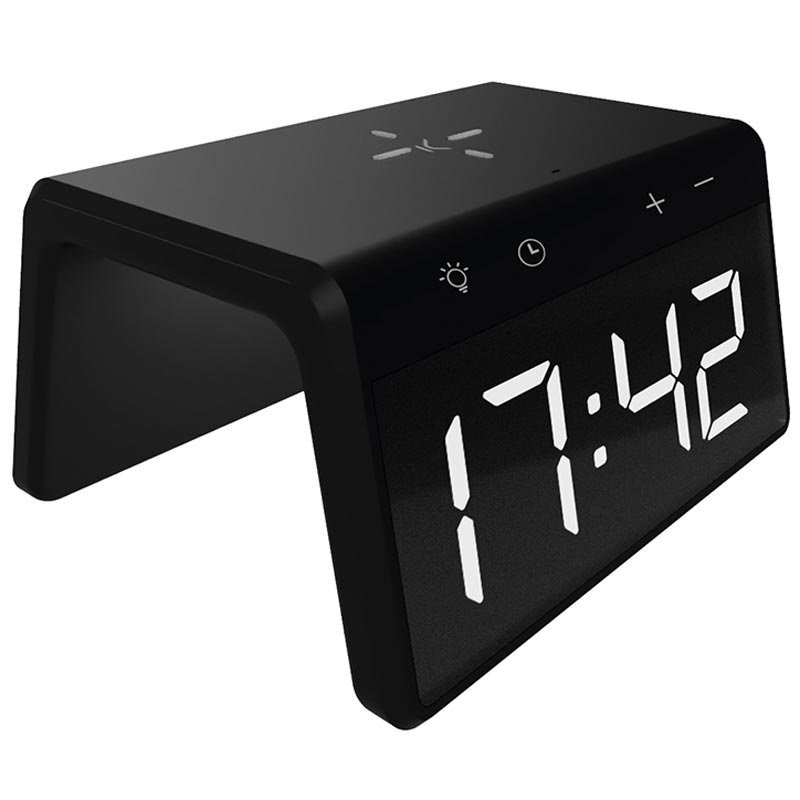 The Ksix Alarm Clock 2 is no ordinary clock. It has a minimalist design that adds an edge to any tech guys' room and comes with a fast wireless charging feature for Apple and Android smartphones.
Your phone doesn't support Qi-charging? No worries. Connect your device with a USB cable! Additionally, this cool gadget also features eight LED colour lights that create a perfect, night lamp.
Crushing features that you'll love
The Ksix clock allows setting up of up to two alarms and has a snooze function that repeats it after 5min.
Personalise the LED lights to your favourite colour and adjust the screen brightness easily.
Musky DY28 Alarm Clock for a Night Time Relaxation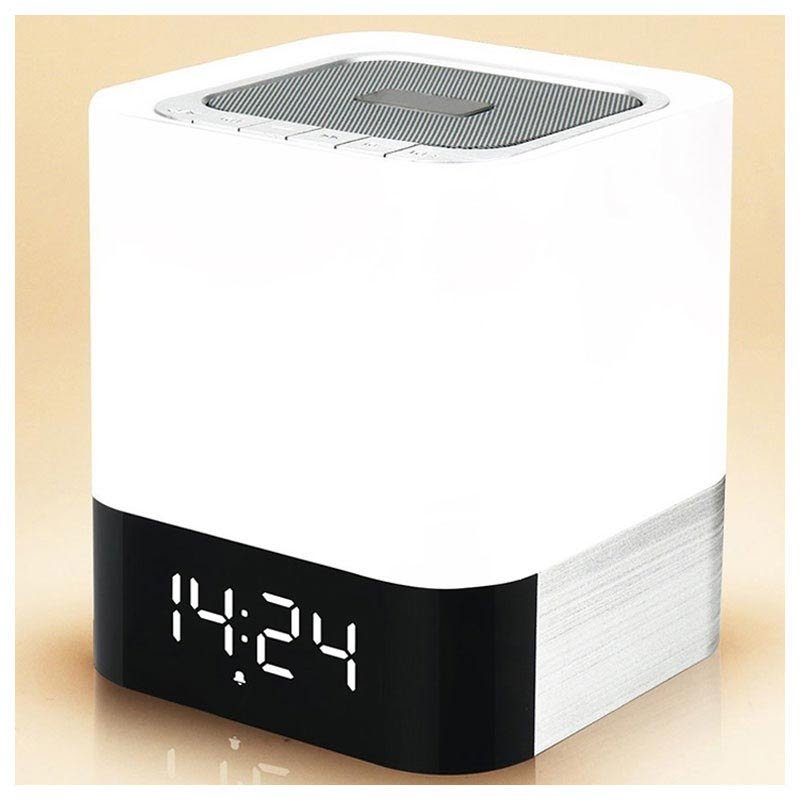 Do you like to listen to soothing music while you fall asleep? The Musky DY28 cube is for you. This little cube comes with a Bluetooth speaker and handy music playback management buttons.
Its LED light feature lets you choose between three light settings for optimal illumination. Read a book or finish up those last-minute office assignments right from your bed. With its Sleeping Mode feature, you can ease into a quality sleep without having to get up to turn off the light.
Crushing features that you'll love
Touch sensor technology lets you manage the night lamp brightness with a simple touch.
Its sleek, modern and portable design allows you to take full advantage of its Bluetooth speaker anywhere.
Groovy Times
Everything's better with great music. Whether you are working out or tending to your garden, enjoy outstanding sound quality with these headphones.
OnePlus Bullets Headphones for Powerful, Deep Bass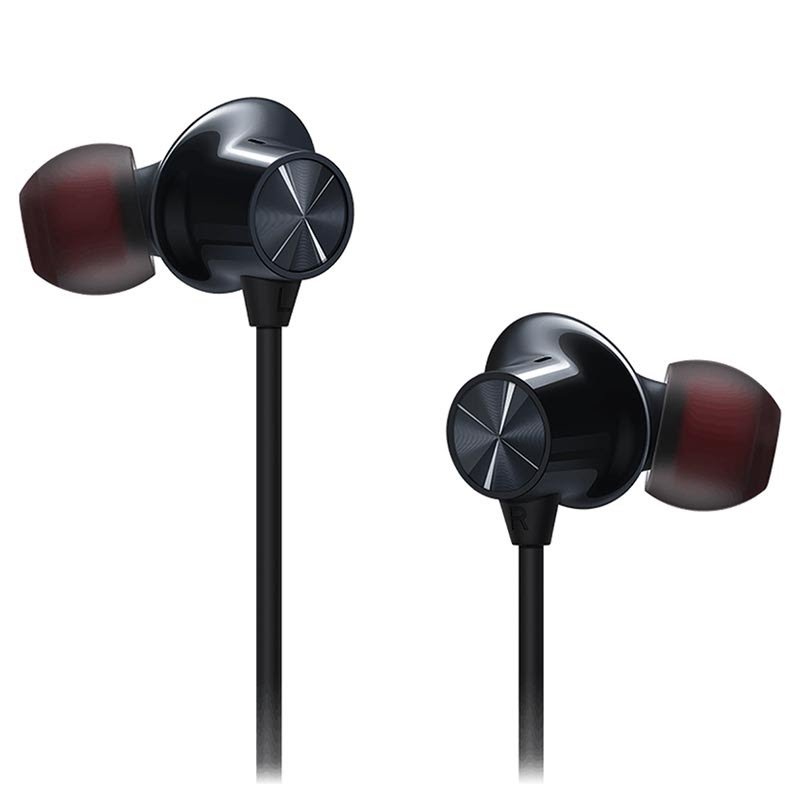 Enjoy exceptional sound and powerful bass with the OnePlus Bullets Wireless Z in-ear headphones. It's 9.2 mm high-quality dynamic drivers deliver great music to pump up your motivation during workouts.
The neckband, with its magnetic lock, keeps the headphones tangle-free on you when not in use. With its in-line buttons, easily manage music playback and calls.
Crushing features that you'll love
Boost your playtime to 10 hours of battery life with just 10 minutes of charging with the OnePlus' Warp Charge technology.
IP55 water resistance rating lets you keep exercising without worrying about sweat damage.
Samsung Galaxy Buds Live SM-R180 for Hours-long Music Enjoyment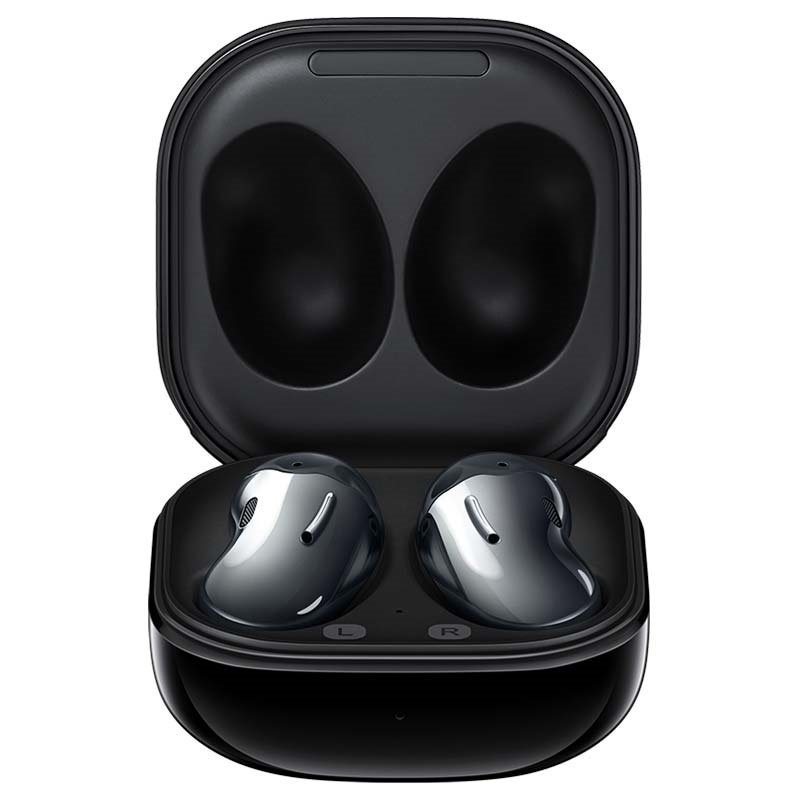 The Samsung Galaxy Buds Live SM-R180 lets you enjoy the spy vibe. These truly wireless headphones come with 12 mm provide an impressive music experience with its sound by AKG and Active Noise Cancellation of up to 97%.
Easy tap controls and integrated microphone service to all your playback management and call needs. Are you in need of virtual assistance? The Galaxy Buds Live supports Bixby voice assistant.
Crushing features that you'll love
Use your Samsung account to connect with your Samsung devices or download the Galaxy Wearable app to pair them with other Android and iOS devices.
Enjoy up to 6 hours of playback boosted to 21 hours when coupled with the charging case.
You can also get a quick 1-hour additional listening time with just 5 minutes of charging.
Exploring the Great Outdoors
Don't let the unpredictability of the outdoors get in the way of your pet enjoying a leash-free day or your devices draining. Making the most of the outdoors with these gadgets and nature will make you forget about dual breakfast sandwich makers.
F9 Smart GPS Pet Tracker to Stay Connected with Your Pet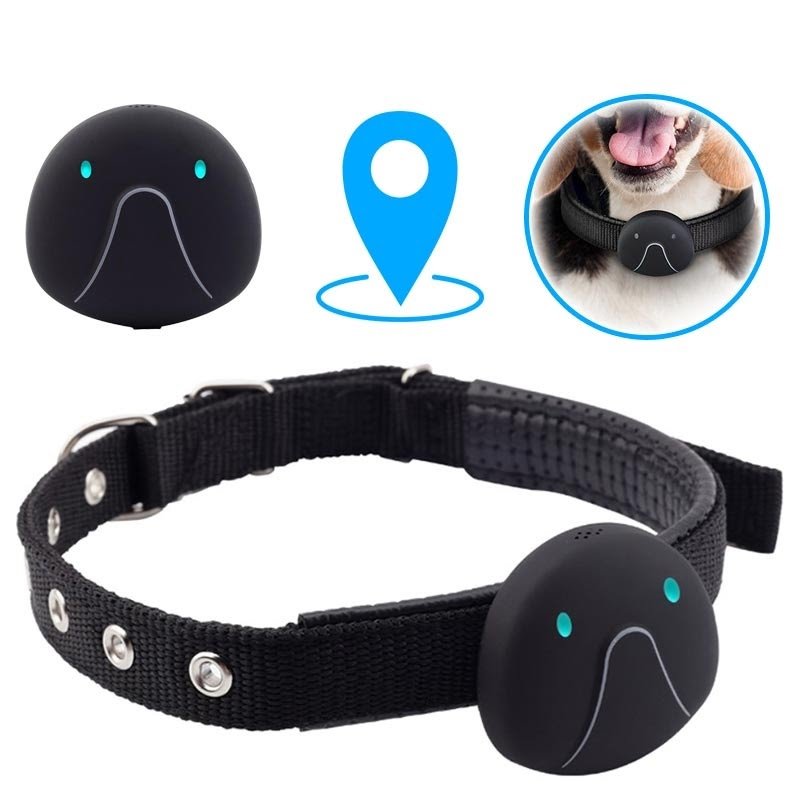 The smart GPS pet tracker with collar F9 is a smart choice for every pet owner. This collar's lightweight and slim design doesn't weigh on your pet. Plus, the high-quality material is gentle on your pet's body.
Whether you are a cat or dog lover, or maybe you have a pet lama, this smart collar's GPS will keep you aware of your pet's whereabouts. Let them run free and enjoy a day without a leash or worry about the weather.
Crushing features that you'll love
Get precise real-time location with a GPS accuracy of 5 to 20 m and a Wi-Fi accuracy of 10 to 50 m.
It comes with an in-built speaker, indicator, and perimeter notification system.
Don't worry about the weather or your pets splashing into muddy puddles with its durable waterproof housing.
Water-Resistant Solar Charger and Power Bank for Camping Needs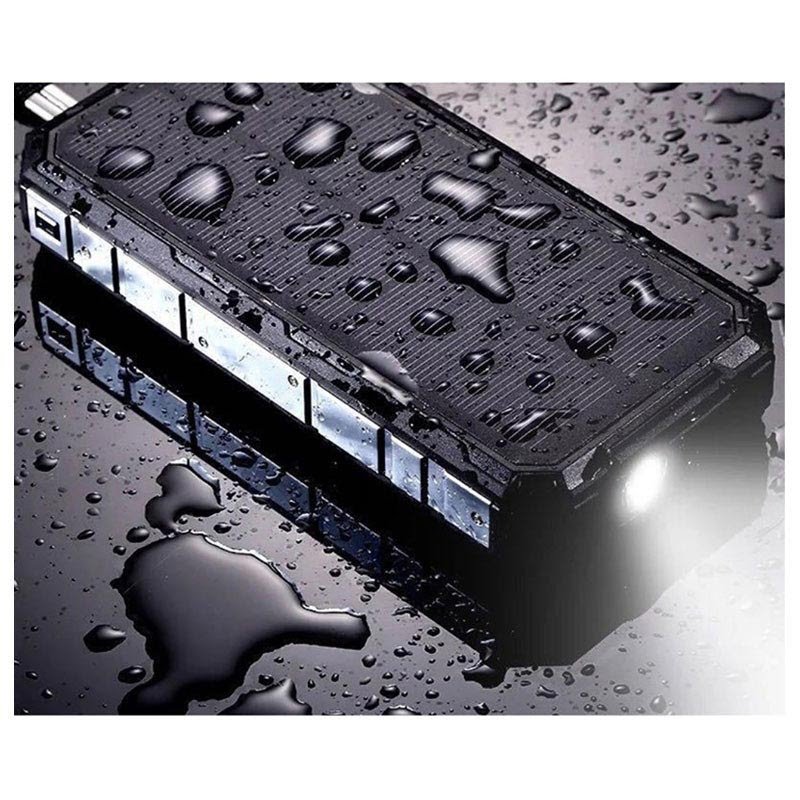 Don't let the battery life of your devices decide your adventures. Keep your cameras and other devices up and running, come rain or shine with the water-resistant solar charger/power bank.
This power bank will keep boosting your devices harnessing the power of the sun with its solar panels. The rugged design lets it handle any handling and weather. Charge up to two devices simultaneously with its two USB ports.
Crushing features that you'll love
A powerhouse of a whopping 20,000 mAh, this power bank is enough for all your charging needs.
It charges your devices safely and quickly with its integrated smart chip that automatically delivers the optimal power.
Traversing the Concrete Jungle
A bicycle ride to admire the little town or an electric scooter that zooms through the city crowd, enjoy every bit of the concrete jungle hassle-free.
Denver Thor Electric Scooter to Zoom Through the Crowd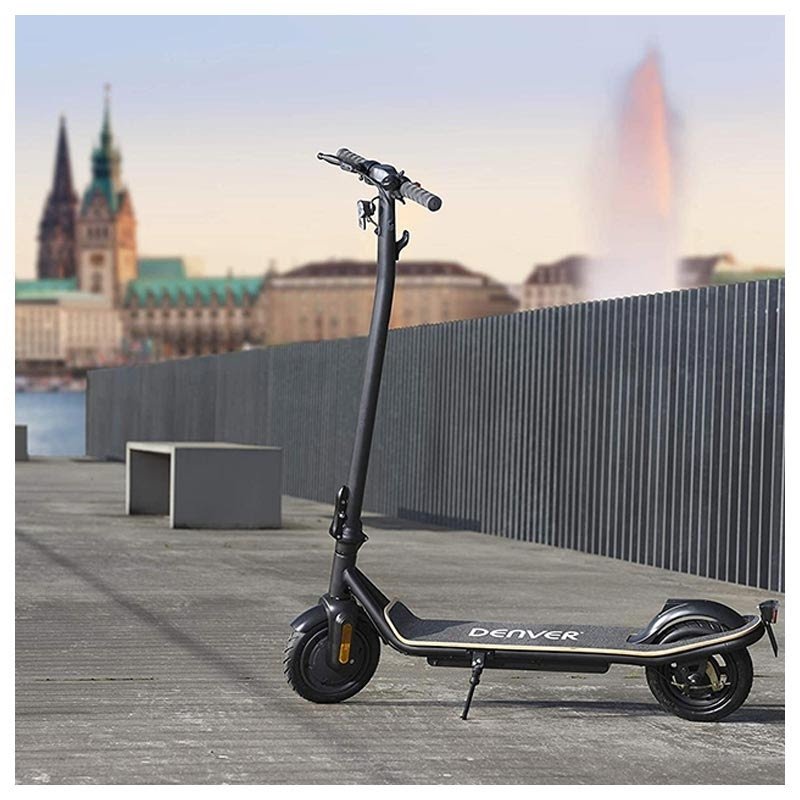 Easy to store and easy to use, the Denver Thor SCO-85351 foldable electric scooter makes for a hip mode of transportation on campus grounds or for quick office breaks. Its 350W power engine lets you accelerate up to 20km/h, and a little rain won't stop you from zooming all around with its IPX4 certification.
The Denver Thor's light-weight aluminum body and 8.5″ wheels with pneumatic tires can handle a weight of up to 120 kgs allowing you to carry a few more things on your way back, conveniently.
Crushing features that you'll love
The 7500mAh built-in battery lets you cover a maximum distance of 25km on a single charge.
Brake safely with its front electrical and rear mechanical brakes.
Are you riding in the night? Its front light, tail light, and side reflectors will make sure you stay visible.
Giyo Multifunctional Bicycle Repair Tool to Keep Your Bicycle Always Perfect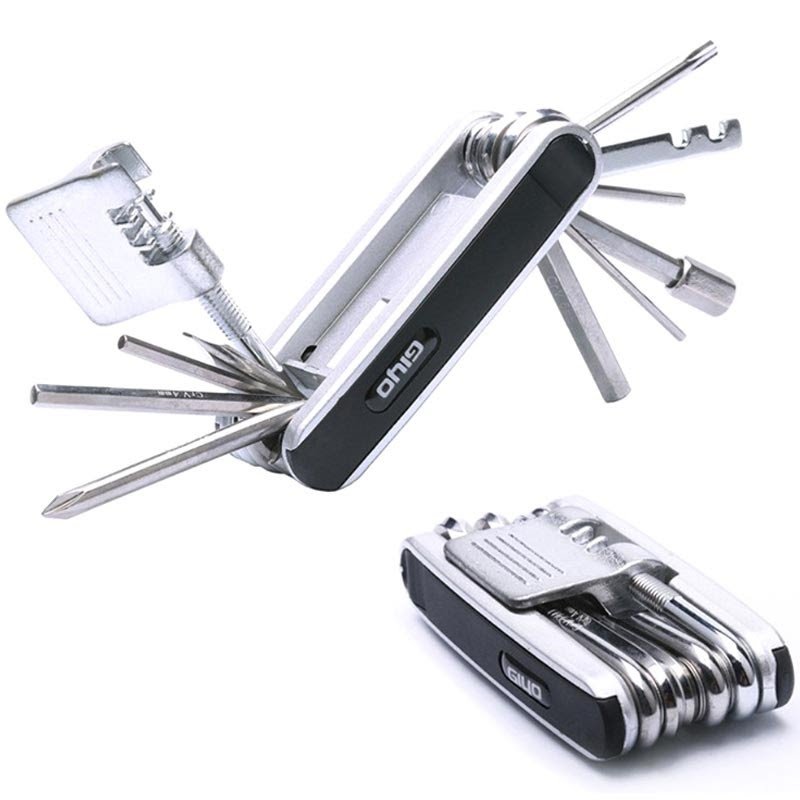 The Giyo PT-01 13-in-1 multifunctional bicycle repair tool fits perfectly into your pocket or backpack. An absolute must for a bicycle-lover, this tool helps with quick repairs, so you don't get left behind on the bicycle trail.
The carbon steel and ABS construction makes it lightweight but also highly durable and long-lasting. The multi-tool consists of six Allen wrench keys, two screwdrivers, two tire tools, a chain cutter, and tensioner, spoke keys, and a box spanner.
Crushing features that you'll love
A highly portable and foldable design makes it easy to carry around without any hassle.
It comes with 13 bicycle repair tools for quick fixes on the go.
Home Safety and Wellness Gadgets
Safety always comes first, not to forget. Keep an eye on suspicious persons lurking around with a smart doorbell. And keep your everyday items germ-free with a UV steriliser.
M10 Smart Video Doorbell to Always Know Your Guests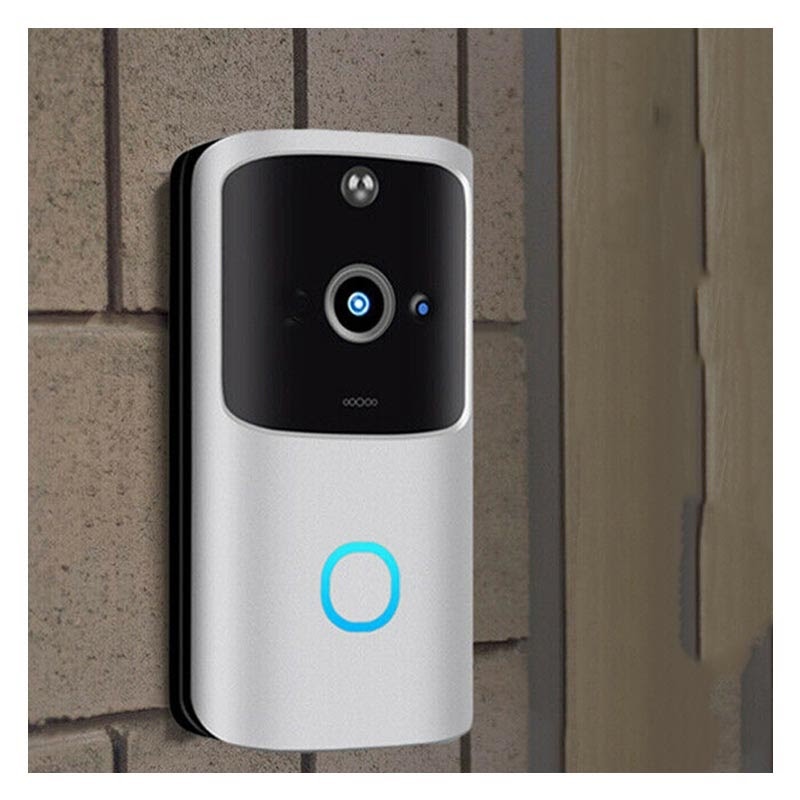 Keep unwelcome guests at the door with the smart video wireless doorbell camera. This fantastic wireless doorbell comes with a built-in camera that activates automatically with movement detection or when someone presses the doorbell.
Use it as a smart internet-connected security guard that lets you receive real-time images and calls to your smartphone. Thanks to its night vision and built-in IR-CUT technology, it works well in time too.
Crushing features that you'll love
Have guests arrived while you are out? The M10 doorbell supports real-time video and audio chat with guests/visitors, picture-snapping, and video recording.
It comes with a 166-degree wide-angle lens camera supported with automatic white balance, gains control, and backlighting compensation.
It works perfectly even in rainy weather with its rain-proof construction.
Universal Multifunctional UV Steriliser to Keep the Germs Away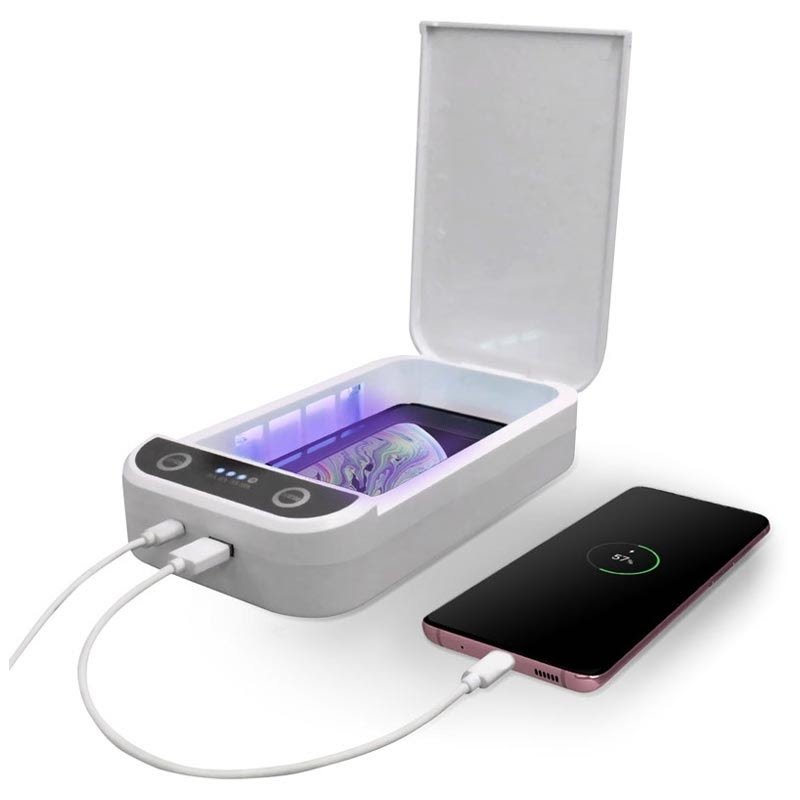 Are you working in a medical environment or have little kids with a lot of toys? The universal multifunctional UV steriliser helps you sterilise everything efficiently. You can effectively use this compact steriliser with smartphones, papers, and any other everyday object that can be the breeding grounds of germs.
The simple one-push operation makes this gadget easy to use. It also comes with an external USB port to let you charge your devices while plugged in.
Crushing features that you'll love
LED indicators let you know when the sterilisation is complete.
Its compact and portable design allows you to UV sterilise plenty of objects at once.
Upgrading the Digital Life
Is it hard to find a perfect gift for a gamer or a photography enthusiast? The following products would be well-received instead of an ordinary bottle opener.
Razer Basilisk Optical Gaming Mouse for the Invested Gamer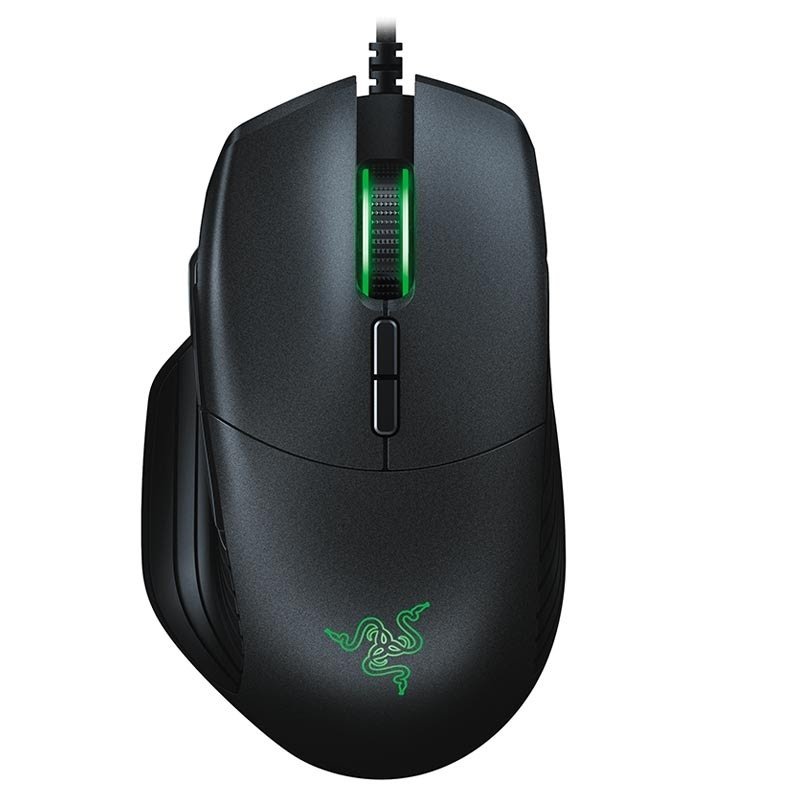 Make long gaming sessions easy on your mouse clicking hand with the ergonomic design of the Razer Basilisk optical gaming mouse. Its chroma lighting also adds to the thrill of face-paced games.
Equipped with an unrivaled optical sensor precision, enjoy your gaming like never before. The mouse comes with mechanical, durable Razer switches and adjustable scroll wheel resistance to give you the perfect gaming experience.
Crushing features that you'll love
The Razer Basilisk mouse comes with eight programmable buttons to enhance the gaming experience.
The mouse has a 16,000 DPI sensitivity and acceleration of 450 IPS/50G.
DPI clutch, for in-the-moment changes, keeps you at pace with your gaming.
L08 Selfie Stick for the Perfect Shot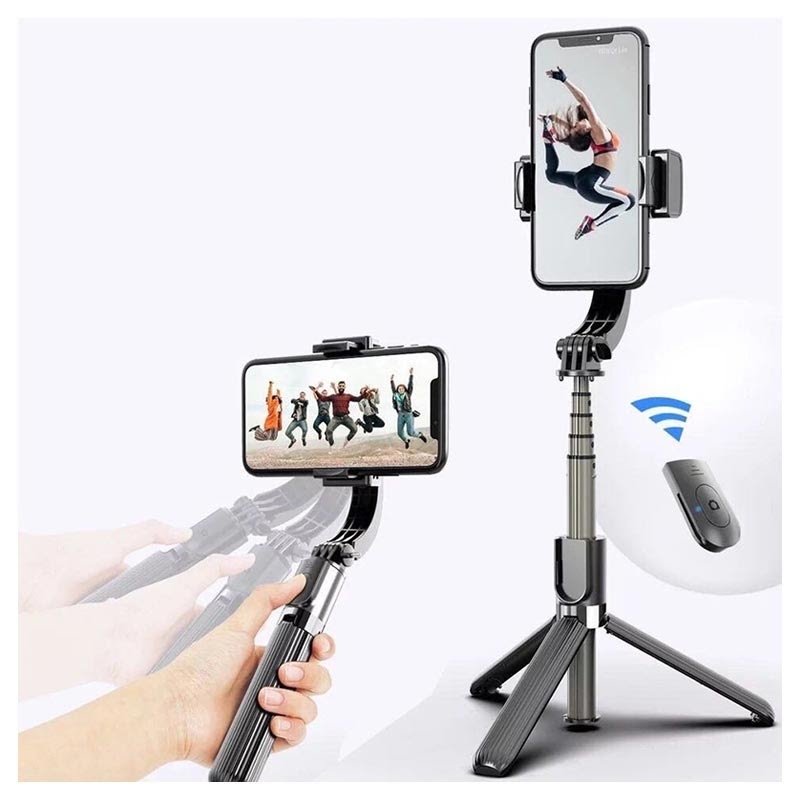 A budding photographer or a professional videographer, with the right tools, always gets the perfect result. The selfie stick with gimbal stabiliser and tripod stand L08 comes at an affordable price letting anyone enhance their skills.
Get the best angles with its tripod stand and forget about jittery pictures with its gimbal stabiliser. The L08 makes for an ideal gift for those into filming their action-packed hobbies, like skateboarding or creating better social media content for YouTube.
Crushing features that you'll love
The L08 selfie stick is compatible with both iOS and Android smartphones having widths between 76mm to 85mm.
Set up your pictures and filming beginnings with the Bluetooth shutter remote.
It uses aluminum alloy with a foldable design for portability and easy storage.
Multifunctional Smart Wireless Air Mouse for an Ultimate Control Station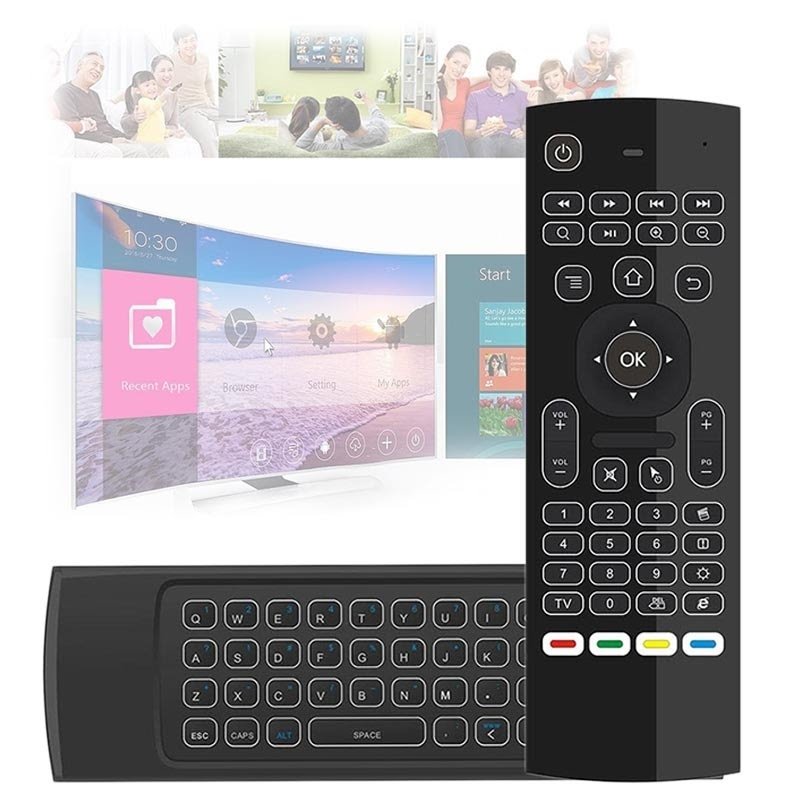 The boss gadget for the ultimate control, multifunctional Smart 5-in-1 Wireless Air mouse with keyboard and remote control. An all in one solution to control your TV, Android box, media player, projector, or PC.
Use this air mouse to play games on the big screen with its Motion Sensing Game support and 6-axis inertia sensors that give you excellent precision. This smart mouse also comes with a 38 key QWERTY keyboard on its back so you can enjoy a wireless experience.
Crushing features that you'll love
Program its four coloured IR learning buttons located on the bottom of the remote to meet your control needs.
The smart controller is compatible with Android, Windows, Mac OS, and Linux systems and also comes with a 2.4GHz USB dongle.
Set-up the Man Cave
Are you looking for more cool presents to gift your man? Or are you in need of a useful gadget to add to your man cave? Check out more of our collection of cool gadgets for men that are functional and fun too!
If you are still not sure what to buy for men in your life, get one of our gift vouchers in a range from 10 to 500 GBP and let them choose their perfect gadgets right away.
Don't hesitate to get in contact with us and learn more about how you can upgrade your life with useful gizmos.