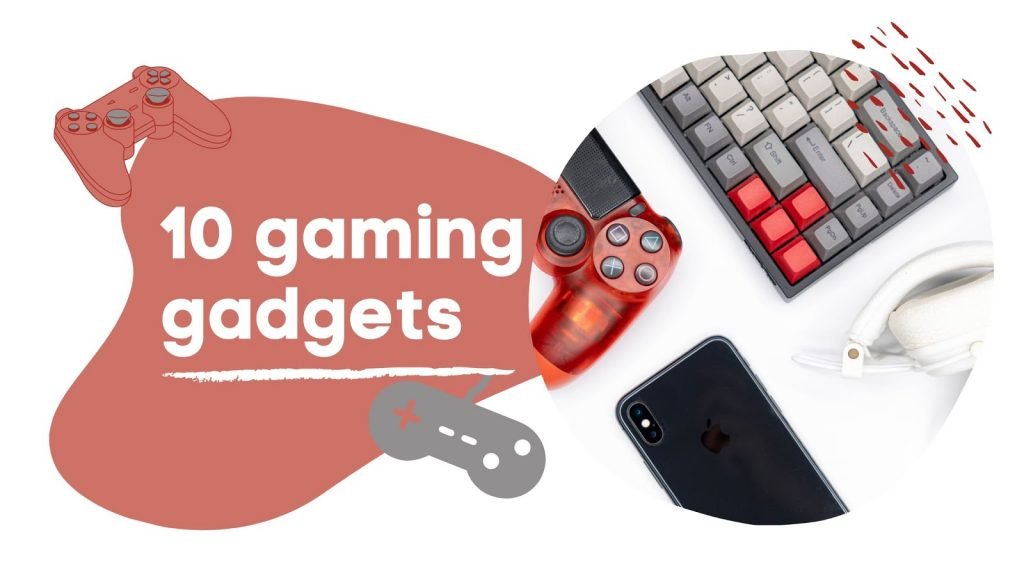 Gaming gadgets have evolved from simple cartridge and 8-bit games on Game Boy to virtual reality gaming and smartphones!
Can you imagine what everything used to look like?
Decades ago, if you wanted to go to a friend's house, instead of just packing your PS4 or Xbox in a bag, you had to call someone to help you unplug the twenty or so cables first. Today that is no longer the case.
Video gaming has come a long way since Super Mario and Pacman first came out. Today, there is a fun game for all types of players and all age groups.
With the help of modern game consoles and a range of gadgets, we play affordable, high-end games with 3D/4D graphics, from the comfort of our home.
Set the mood with a backlit keyboard and rubberised mouse for all those click-intensive PC games. Do you want to jump into an immersive gaming world? Don't forget to take a wireless controller on your adventure.
Have long trips got you missing your gaming den? Your smartphone doesn't meet the control needs of your fast-paced games? We've got the perfect mobile accessory to fix it!
Keep your Nintendo Switch boosted with an optimised power bank. Or get a PlayStation controller with a controller stand that also functions as a charging station.
Improve your gaming setup, and experience with our hand-picked, best gaming gadgets out there in the whole United Kingdom.
Players, are you ready?
Playing in Style with Cool Gaming Gadgets
The latest gaming devices out in the market have to be smartphones. With their brilliant and vivid images and gaming experience, you can't go wrong. But if you are into retro gaming styles, you will love what we have picked out for you.
Samsung Galaxy Note20 Ultra 5G for Edge to Edge Gaming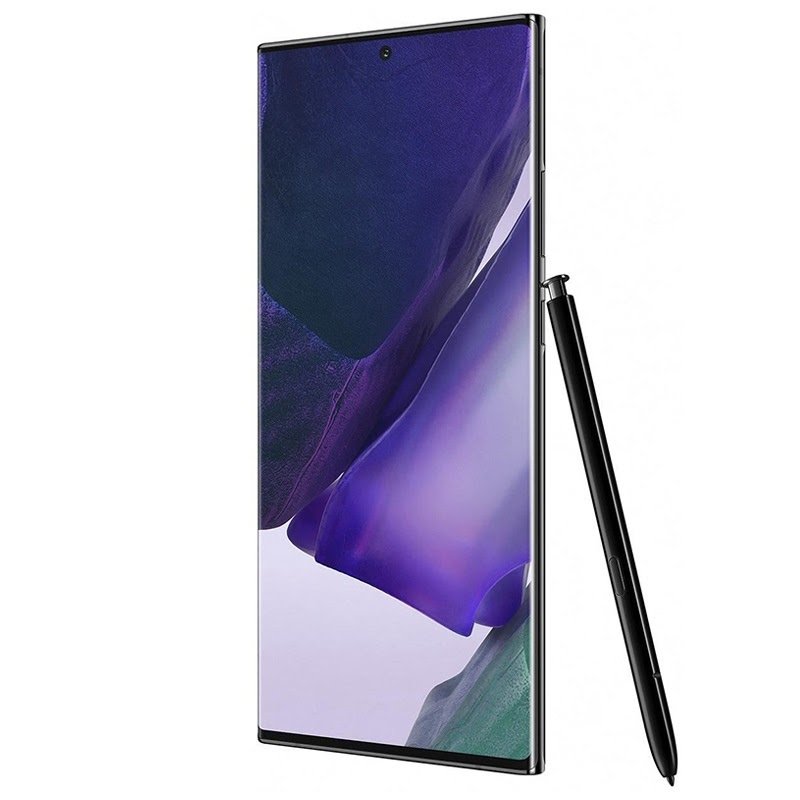 Mobile gaming has just got an upgrade with Samsung Galaxy Note20 Ultra 5G's infinity edge to edge screen. Its 6.9 inches Dynamic AMOLED display gives you an ultra-rich viewing experience thanks to the 120Hz refresh rate. You might fall in love and pamper it with all the accessories.
The Samsung Note20 Ultra comes with a powerful 8-core processor supported by a massive 12 GB RAM! You no longer have to worry about glitchy and lagging videos while playing your games. You can also enjoy mix-reality gaming with its 108 MP camera with OIS and 5x optical zoom.
Get into the game:
Constructed with Gorilla Glass Victus and stainless-steel frame, the Note20 Ultra makes for a stylish statement.
Enjoy high-quality audio with stereo speakers for immersive gameplay.
The improved S Pen gives you more precision control over the pointer, letting you enjoy your drawing-based games to the fullest.
Sony PlayStation Classic Gaming Console for the Gaming Connoisseur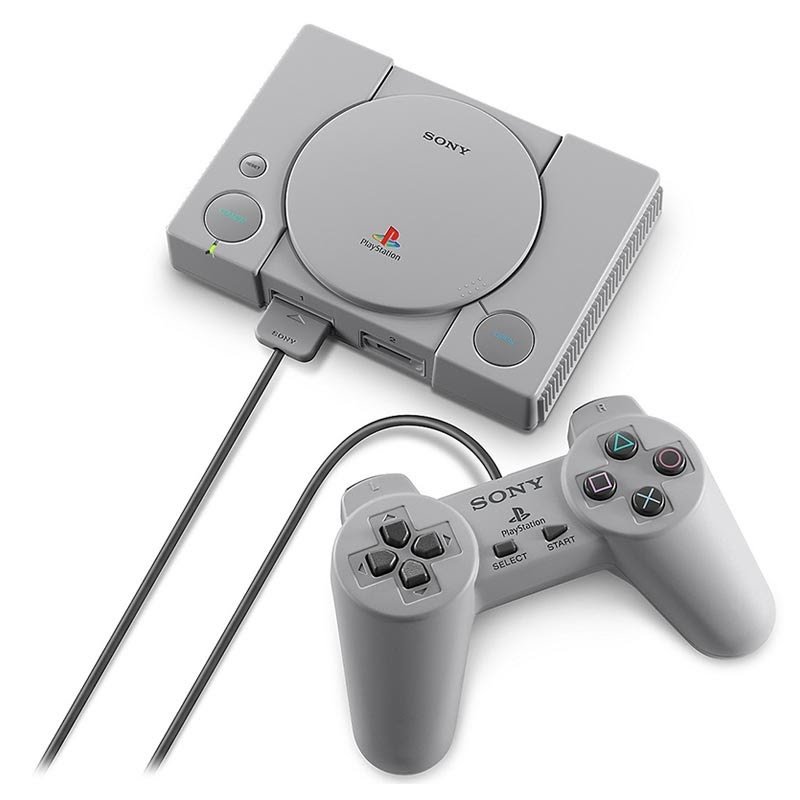 Reminiscing your childhood or looking for your next collectible? The Sony PlayStation Classic gaming console is for you! It comes with 20 pre-installed games, including Final Fantasy VII, Grand Theft Auto, Resident Evil: Director's Cut, and Tekken 3.
This retro Sony PS Classic Gaming Console has a Quad-Core ARM Cortex-A35. It comes with a virtual memory card to save all your gaming progress. Play your video games with a friend with its two-controller set and enjoy the high-quality HD viewing.
Get into the game:
A fascinating array of pre-installed games will bring back the glorious era of the PlayStation Classics.
The console comes with two gaming controls so you can enjoy it with a friend.
It is compact and portable and thereby allows easy storage.
Tap, Tap to Win with PC Gaming Gadgets
Consoles may be ruling the gaming consumer market, but PC games haven't stopped evolving either. The games have gotten bigger and bolder. Whether you play over the LAN or with players around the world, or even as a lone-wolf, these gadgets will make sure you extract the thrill of PC gaming.
Rebeltec Punisher 2 Gaming Mouse to Click with the Strategy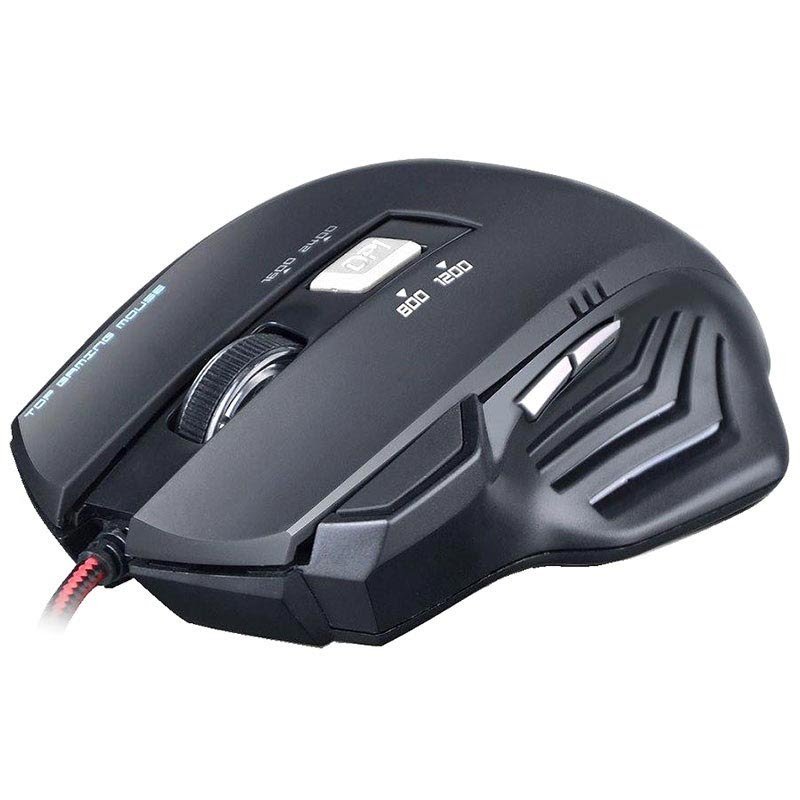 The rugged design of the Rebeltec Punisher 2 mouse gives you an excellent grip and handling during your intensive gameplays. Designed for right-handed players, the wired mouse offers seven buttons and a roller to maximise controls.
Navigate with precision with its Pixart sensor and friction-free movements on flat surfaces or gaming mouse pad. The Rebeltec Punisher 2 lets you change between 800, 1200, 1600, and 2400 DPI without any hassle. And with its acceleration of 4G and the frame rate of 1000fps, you will never lag behind.
Get into the game:
Punisher 2 mouse is a quality offering from Rebeltec, with excellent design and handling ergonomics.
The USB cable comes wrapped in braided textile to make it stronger and minimise the tangling to let every PC gamer have a worry-free gaming experience.
The Pixart sensor, combined with the Teflon sliders, let you have a smooth navigation experience.
Sandberg IronStorm Gaming Keyboard for Command Control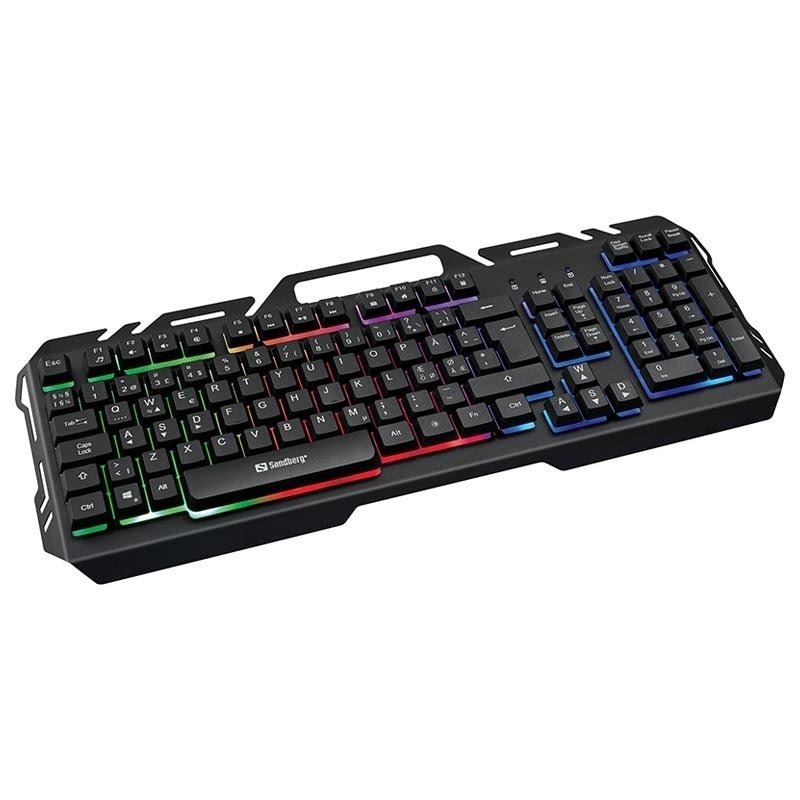 The Sandberg IronStorm keyboard has a surprising backlight feature that allows you to enjoy gaming in low-light conditions for the most explosive experiences.
Enjoy your long gaming sessions without its durable construction and Nordic key layout. The IronStorm keyboard comes with a wide spacebar to improve accessibility and has Fn key enabled additional shortcuts.
Get into the game:
The Sandberg gaming keyboard uses LED lights with brightness and animation control and three multi-colour modes.
Do not worry about tangling or breakage with its long-lasting, nylon-braided USB cable.
Stay Charged Up with Charging Gadgets
Whether you enjoy your gaming consoles or have a whole room dedicated to gaming, your devices won't be fun if they lose their charge. Keep them juiced up and ready to let you conquer the villains and save the princess!
Anker PowerCore 13400 Power Bank for Nintendo Switch to Keep the Game Going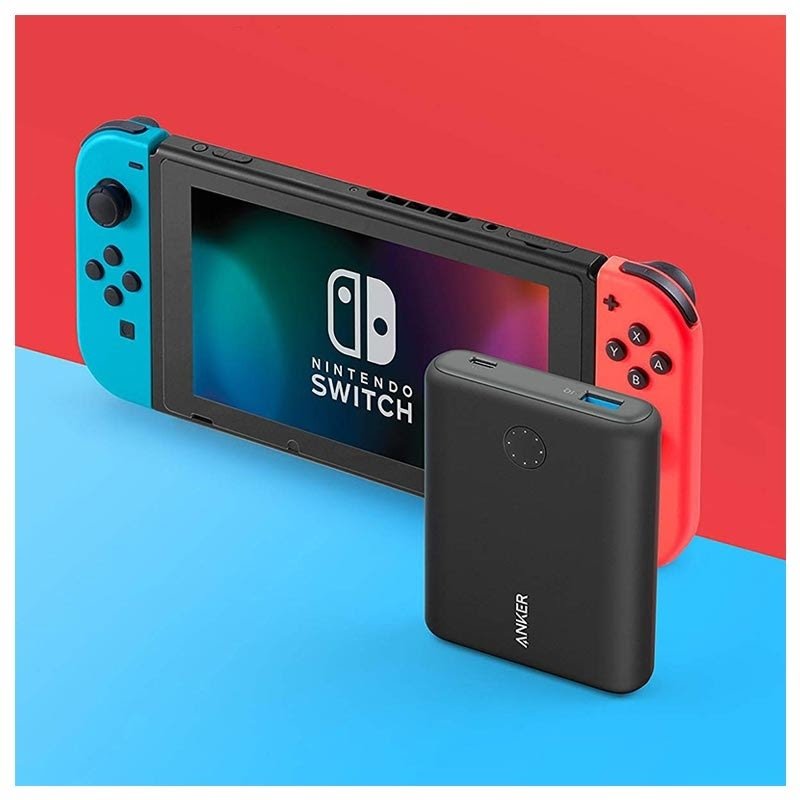 You are just one jump away from reaching the goal, and you punch the button, and the power dies out. Keep your Nintendo Switch alive for longer with the Anker PowerCore 13400 Power Bank.
This light-weight and highly portable gadget is a must for those long, dull hours during trips that you can spend playing Super Mario or the Legend of Zelda. The Anker PowerCore 13400 is the perfect match for your Nintendo Switch, and it gives you extra 10 hours of playing.
Get into the game:
Its Lithium-ion has a capacity of 13400 mAh and comes with a MultiProtect 11-point safety system for safe charging.
The PowerCore 13400 is a high-capacity power bank that allows charging while using your Nintendo Switch.
With its PowerIQ and PowerDelivery technology, you can recharge any USB-C-enabled devices at full-speed.
Dual Controller Charging Station to Keep Your Controllers Player Ready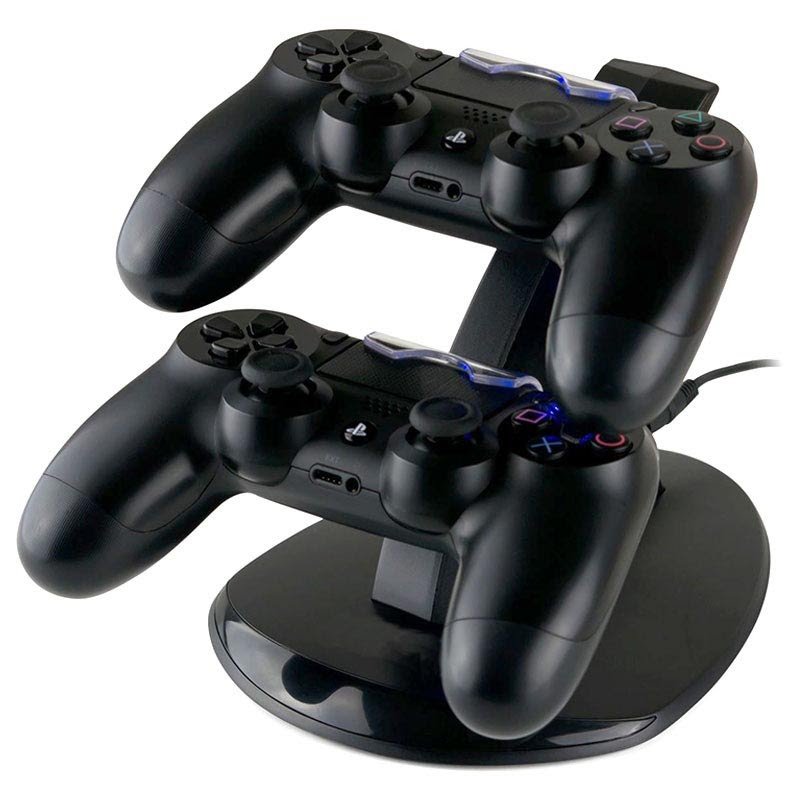 With the Dual Controller Charging Station for Sony PlayStation 4, you always have your controls charged and ready to go. Plug the stand using its USB charging cable and place your PS4 controllers on it to get it charging.
With this charging station, you no longer have to worry about keeping your gaming area organised and ready for the game. A perfect companion for your Sony PlayStation 4, the Dual Controller Charging Station will charge two controllers simultaneously.
Get into the game:
It keeps your Sony PlayStation 4 controllers neat and organised.
The compact stand comes with an LED indicator to let you know when your controllers are ready to use.
Bring Out the Best of Immersive Gameplay
A real gamer never thinks of themselves as just a player playing a game. To enjoy your time playing a game, you have to be a part of it, hear every little whisper that goes around in it. Immerse yourself into the alternate realities using the right gadgets to let you derive the most out of your gaming world's experiences.
VR Shinecon Bluetooth Remote Control for VR Glasses to Control Realities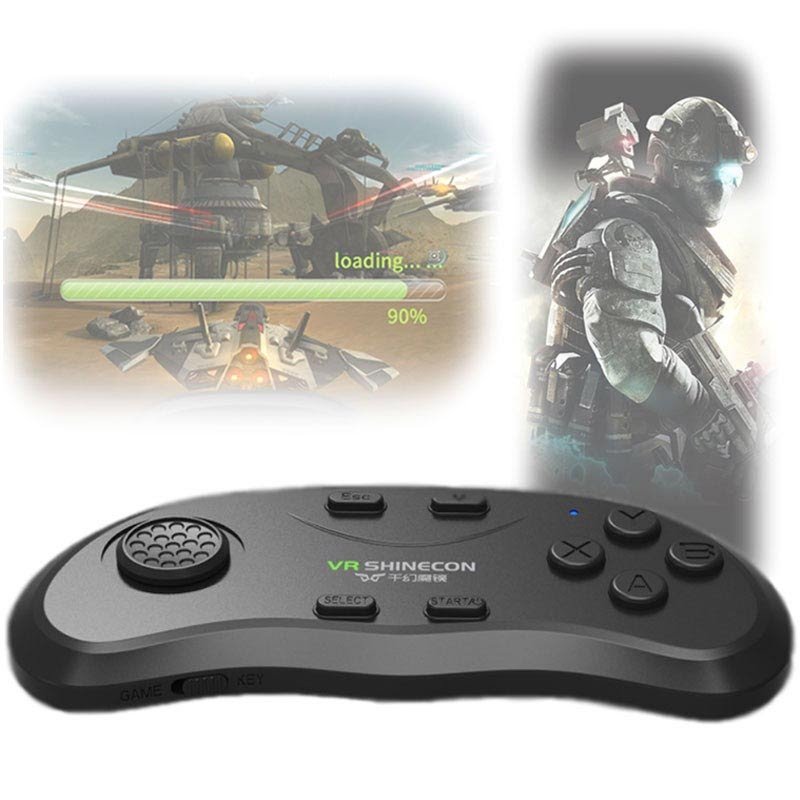 Use the VR Shinecon Bluetooth Remote Control for VR headset to have better control over your virtual reality games. The remote control lets you have a wire-free experience with its Bluetooth connectivity support for Android, iOS, and Windows operated devices.
The Shinecon remote control has an ergonomic button layout with an arc design on both edges for comfortable usage. You can also use it as a remote shutter to control and manage your music playbacks or as a wireless mouse.
Get into the game:
This remote control for the VR headset is sweat-proof to ensure a direct grip over the device while playing games.
Its Bluetooth connectivity lets you stay connected with your device for up to 10 meters.
Enjoy up to 40 hours of battery-powered gaming!
Baseus Gamo D05 RGB Gaming Headphones to Stay on the Beat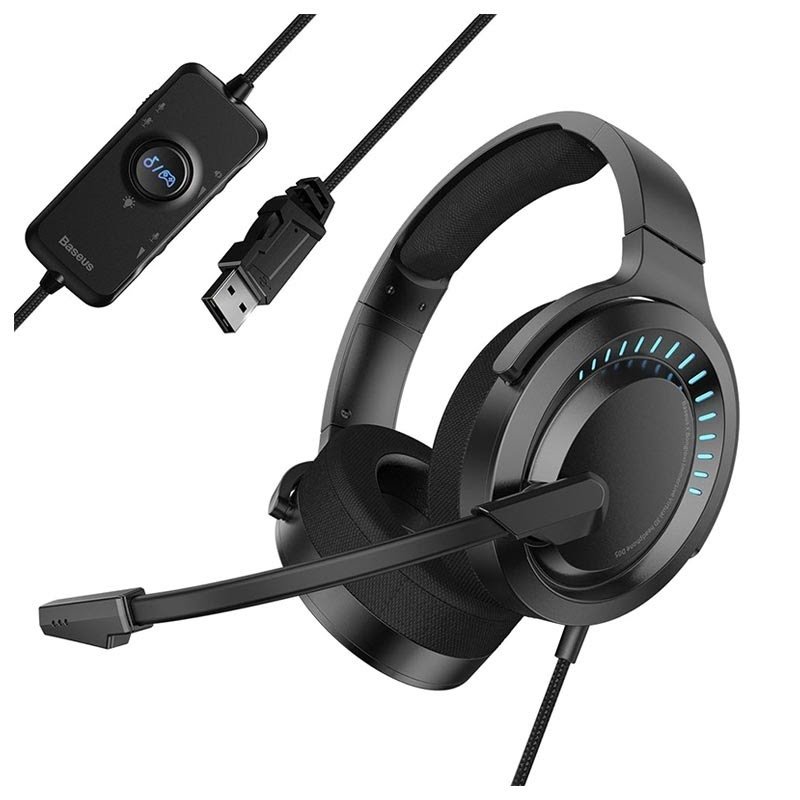 Get the ultimate 360 degrees perception of sound with the Baseus Gamo D05 RGB Gaming Headphones for the best experience. These headphones come with authorised Bongiovi Genuine Algorithm and 3D ReCutting moving coil speaker electronic frequency division technology for ultra-superior sound.
Create an enjoyable and thrilling ambiance with its RGB light feature that follows gaming progress. The Baseus gaming headset allows operation in gaming or music mode to give you the best experience based on your listening requirements.
Get into the game:
The Baseus Gamo D05 headphones come with a microphone suitable for team playing games.
Comfortably enjoy the Baseus over-ear headphones for hours of enjoyable gaming with its superior wearing experience.
You can connect the headphones to any device with a USB or Type-C port.
Upgrade the Experience of Smartphone Gaming
Smartphones have made on-the-go gaming into a reality with their large screens, hardware support, and impressive visual quality. You no longer have to miss your gaming consoles on long boring rides. While phone covers and smartphone screen protectors will minimise fall damage and screen scratches, our picks will help you with your game controls and be on top of the top.
Memo AK66 Universal Adjustable Gamepad for the Traditional Control Feeling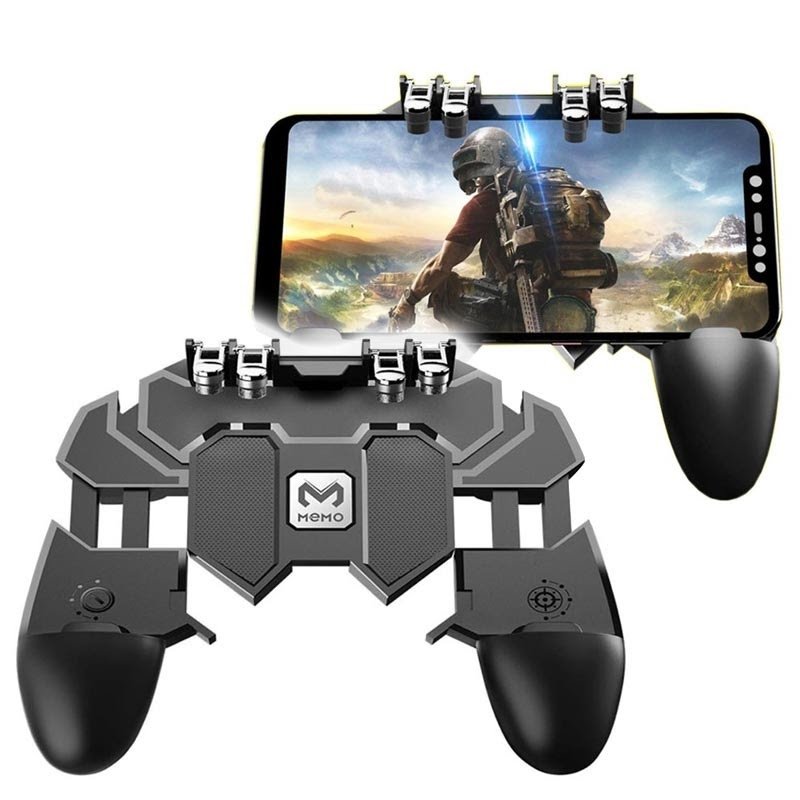 Do you miss the feel of gaming controls? Only have your smartphone with you? Get yourself the Memo AK66 Adjustable Gamepad to enjoy gaming on your smartphones anywhere, any time.
The Memo AK66 gamepad has an ergonomic design of console gaming controllers and also comes with back triggers. Enjoy fatigue-free long hours of gaming on your smartphones with Memo AK66 sensitive controls.
Get into the game:
This universal and adjustable gamepad fits almost any smartphone and lets you use your device while charging it.
The gamepad comes with sensory input and back triggers that let you have maximum accessibility and control.
Baseus G9 Quick Shooting Game Controller to Hit Your Mark Every Time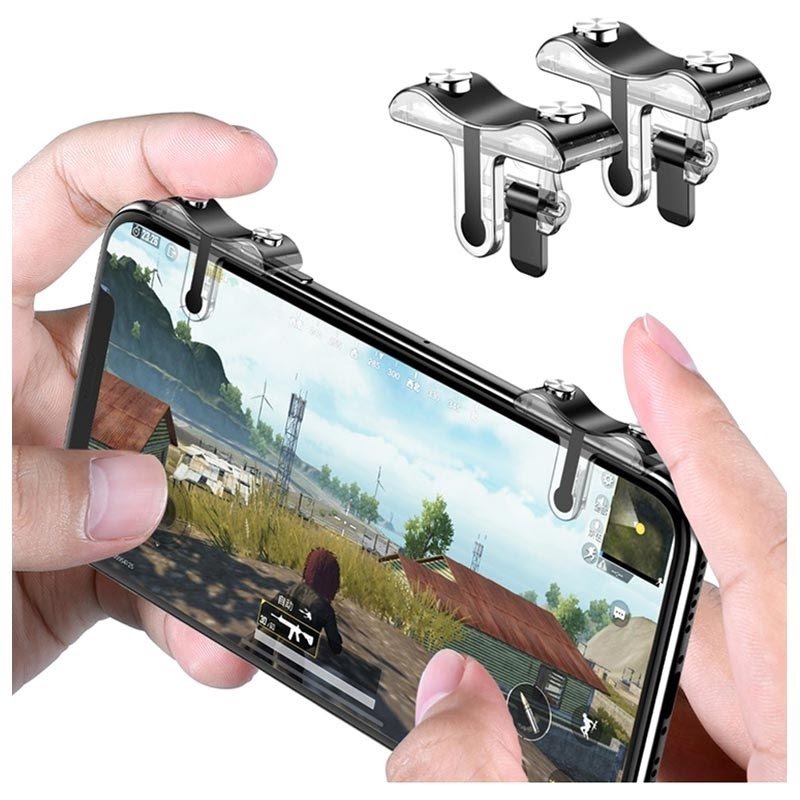 Never miss your mark with the Baseus G9 Quick Shooting Game Controller. If you enjoy playing shooter games on your smartphone, this is a gadget you need.
The two-piece clip-on controller for smartphones lets you have accurate control over your gaming controls. Use four fingers simultaneous control for better utilisation of gaming features and multitasking with the Baseus shooting game controller.
Get into the game:
This shooting game controller by Baseus has a transparent construction and adaptable design that doesn't hinder gameplay.
It lets you have no delay control making it ideal for quick shooting games where the faster you are, the better your survival rate.
The controller has an easy assembly and disassembly process and takes up very little storage space.
Game On!
Gamers! Lean back in your gaming chairs because you are ready to take on the monsters, the bad guys and save the day or surf the wave with the best gadgets out there!
While gadgets and games keep you entertained for hours on end, make sure you keep them organised and clean. Your gaming laptop or console will perform better when you keep grime and dirt away with the right cleaning products.
Avoid souring your gaming fun on tablets and smartphones with the right accessories to get a better grip on your smart devices and keep them scratch-free. Use tablet cases that can double as stands and a tablet screen protector to minimise scratches during intensive gameplay.
But if an unfortunate event has occurred with your tablet or smartphone, do not worry! Head over to our repair and replacement services and let our experts handle it for you.
Would you like to discover our special offer on gaming equipment, gadgets, and other accessories? Then chat with us, write or give us a call.