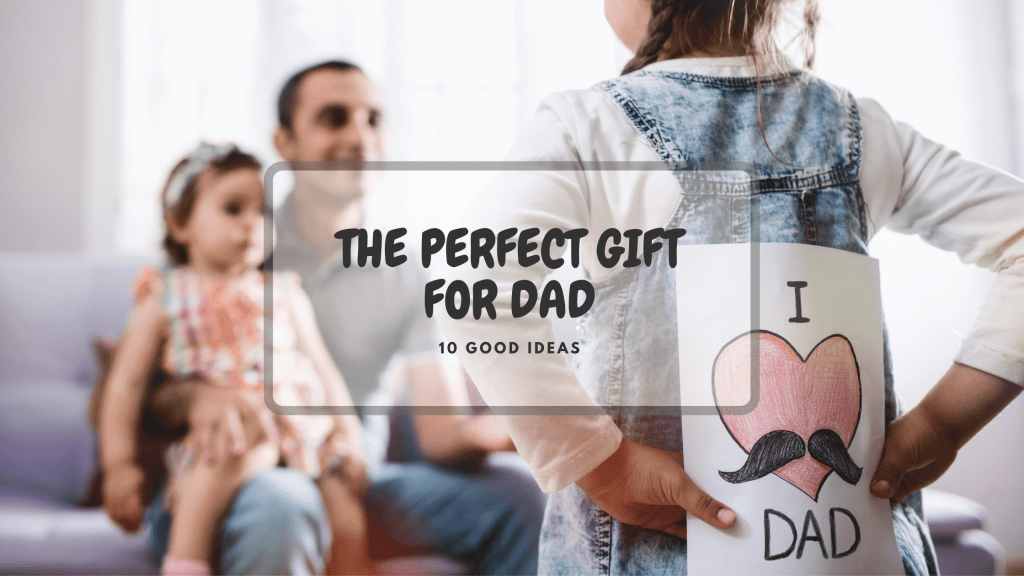 We all know that dads can be hard to give gifts to. That is because we are not sure what they really want.
Often you end up buying only a gift that contains new socks or a toolbox with tools that you know he will never use.
Therefore, the question is: What is a good gift for a dad who has everything?
We will try to answer that in this article. That's why we get ten different gift tips for your dad – plus a bonus idea.
So this is the ultimate guide and top list of our best gift tips for your dad.
What can you give your father as a birthday present or Christmas present?
Do you have the best father in the world and do you want to give him a very special gift?
Whether it's a birthday present, Christmas present, Father's Day gift, or he turns 50, 60, or 70, it can be difficult to find the perfect gift.
Our experience is that it can often be a good gift to give delicious gadgets, including electronics, that can make everyday life easier or create good entertainment. This is why many of our gift ideas are also fun gadgets and accessories for all types of electronics. Then you can get inspiration for what gifts you will be able to find in our shop.
Keep in mind that you can easily give personal gifts to dad by finding them that reflect what he likes – for example, music, movies, or the like.
To A Busy Dad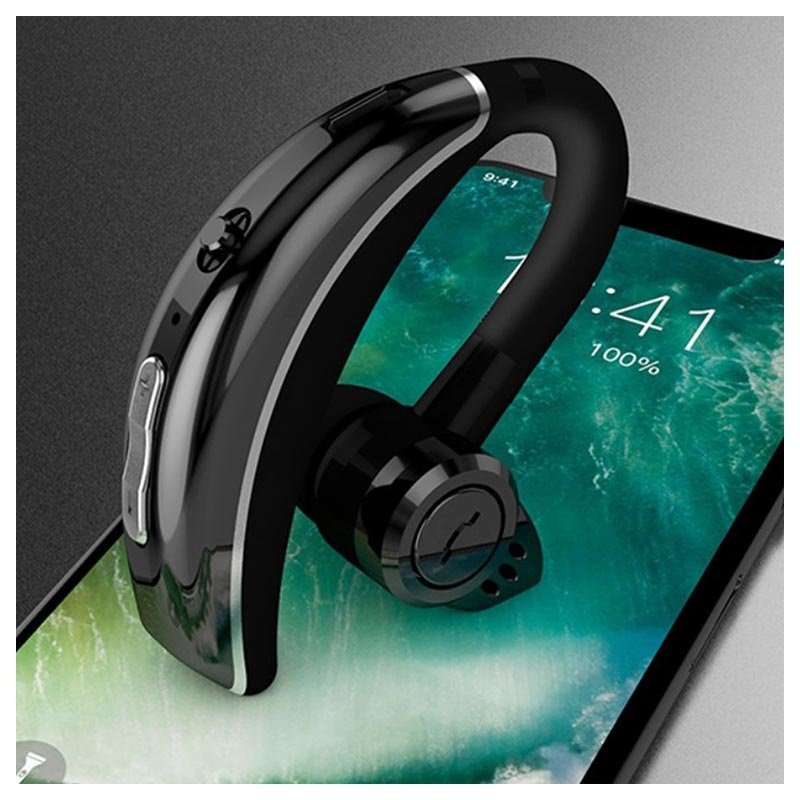 Is your father very active in everyday life – either as part of his job or in his free time? Then it might be a good idea to give him a Bluetooth wireless headset. So he can answer important calls no matter where he is.
It's both smart when he's at work, but it's also smart when he has to take advantage of the minutes he has on the go. It could be in the car, on the way home from work, or on the way to the next meeting.
With a wireless headset, he does not have to worry about cables, and he can get a headphone with a built-in microphone, so it is comfortable to wear and the sound clearly penetrates.
Take, for example, IPX6 wireless headsets, which have a strong built-in speaker and are waterproof. That means you can use it in any environment.
The headset has a new and improved Bluetooth system that uses 4.1 technology, which allows you to use it up to ten meters away. It also helps to give it a stable connection so that your father does not lose the connection when he calls.
The headset is controlled with a button and therefore does not require additional software.
Although it sounds like an expensive gift, it is relatively inexpensive and is ,therefore, a good affordable gift that is still available in high quality and that your dad can use in many situations.
A Gift That Can Be Used Again And Again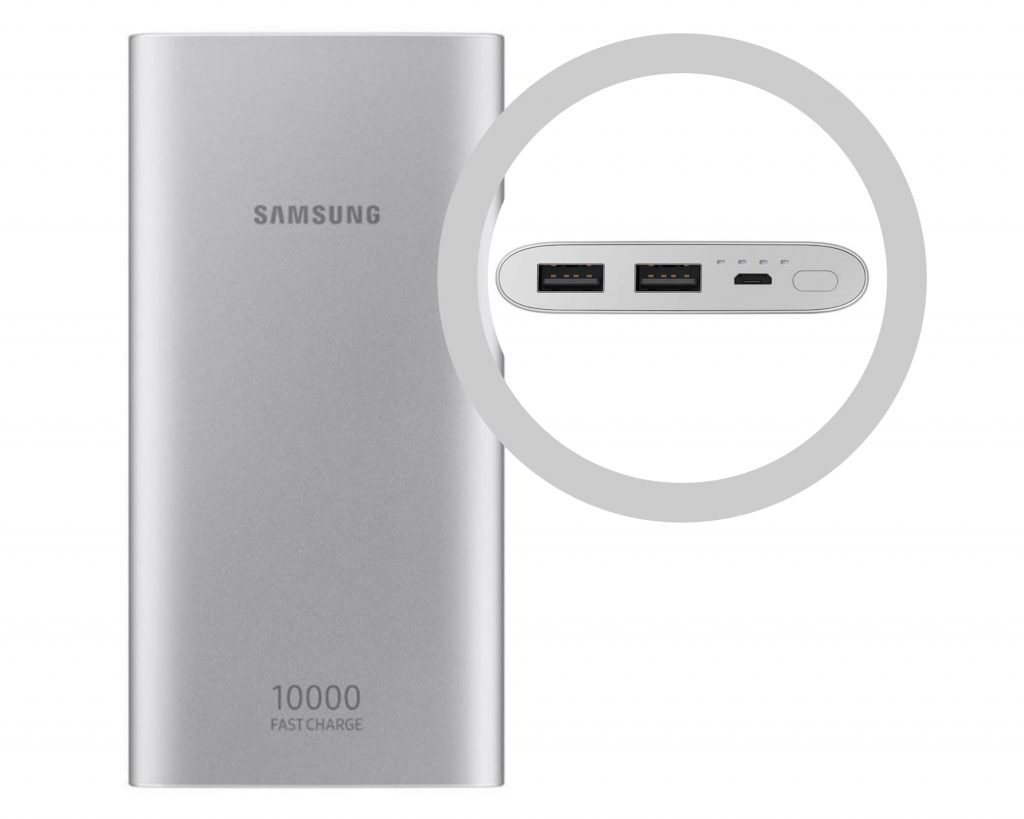 If we again stick to the dad who loves to be on the go, whether it is on a camping trip, business trip, or commuting, then it is ideal with a power bank. With it, your dad can travel the world without having to worry about being near an electrical outlet to charge his devices.
For example, you can buy this Samsung Fast Charge power bank, which is both thin and weighs very little, so it is easy to take everywhere. It is precisely the lightweight and the ability to take it with you everywhere that is crucial in the power bank, and therefore it is an important factor in the purchase.
With this power bank, your father will be able to charge two devices at the same time at normal speed. This means that he can charge both iPad and mobile phone at the same time.
Samsung power bank is also compatible with all USB devices, which in turn means that it can charge devices as long as they have a USB device. Then your father can have power on his mobile, even if he is sitting in the plane or a tent in the Swedish wilderness.
The power bank has a delicious metallic look and is made of high quality. Best of all, it has a very fast charging function. This is especially important if you are on the go and need to use your mobile as soon as possible after charging.
The Perfect Gift For Dad And The Whole Family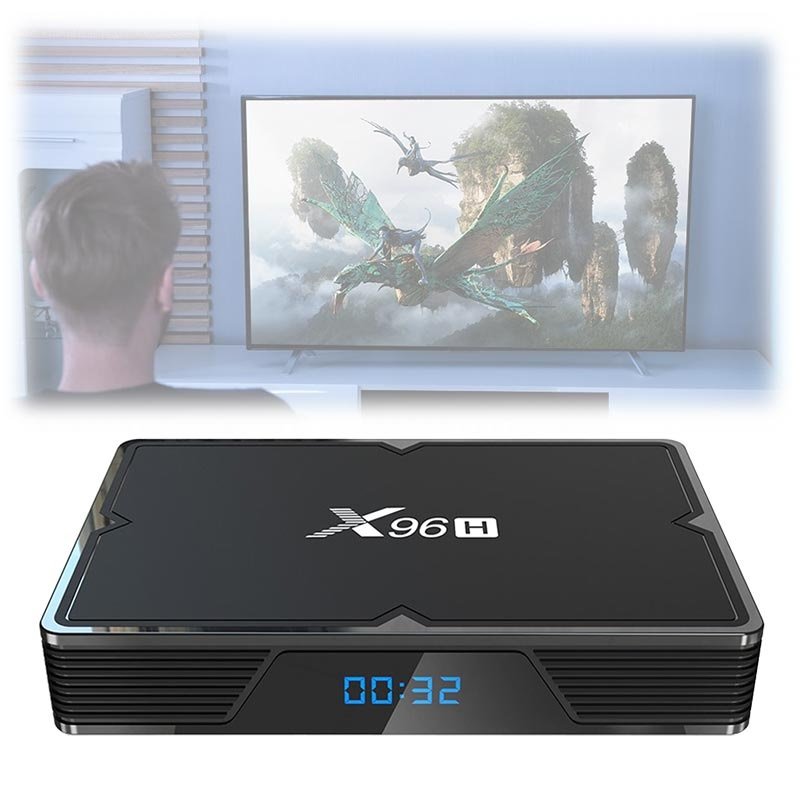 If you want your father to receive a gift that can be used every day and that can be used by whole families, a TV box is a good idea. It is therefore also the perfect gift for father from daughter, because you can also get something out of the gift if, for example, you still live with your parents.
A TV box is perfect if your dad, like so many others, loves watching football, streaming great movies and series or playing apps. Then you can turn a regular TV into a smart TV and get several new features for it. So this is a great way to upgrade your dad's TV.
It is also super easy to connect. All you need to do is connect the EU adapter, connect it to your TV via an HDMI cable and finally connect it to your network.
Bum, then your dad has a TV that can do a lot more than it usually does.
With a TV box, you get gifts for both parents and really also the rest of the family and it is also something that can be used every day. Among other things, you can buy the X96H 6K Android 9.0 TV Box, which is very powerful and super fast.
The box supports a resolution of up to 6K, which provides incredible image with deep colors and good image quality. This means that you can watch movies like in the cinema.
It also has 4 GB, which means you can play games, surf the web and watch movies online without interruption.
One of the many benefits of having the box is that you can download all your favorite apps. This means that you can, for example, download streaming services such as Netflix, so that you can watch series and movies on your regular TV.
A Gift That Gives Control Of The Gadget Man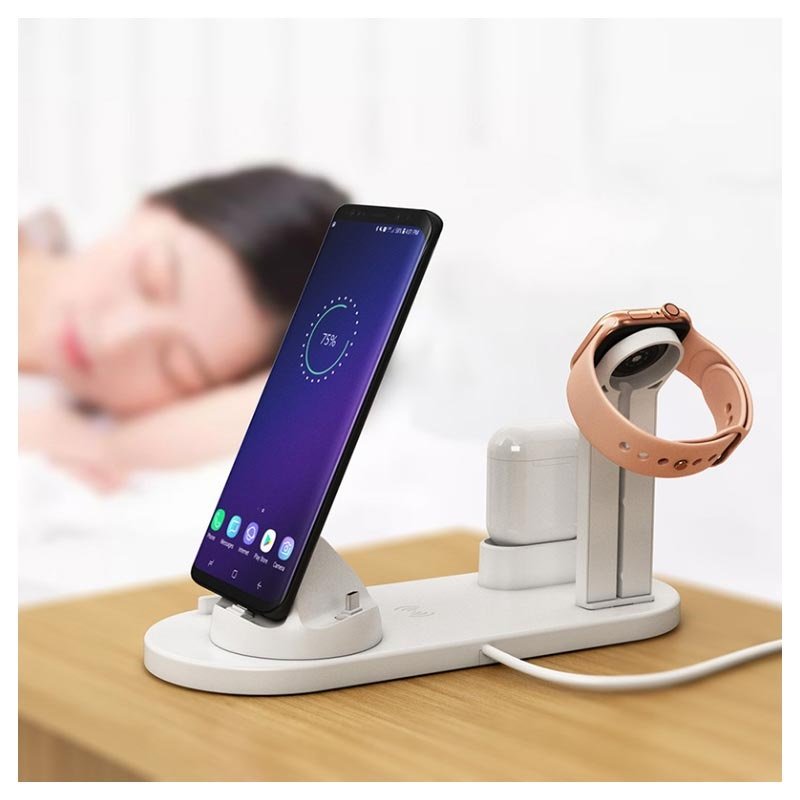 Is your dad the type who has all the new stuff? Does he have a smartphone, smartwatch and AirPods? Then it's perfect to get a charging station that can charge all his devices at once and keep track of his stuff.
Then he gets a uniform place where all his devices can be placed during charging. For example, he can place the dock on the bedside table next to the bed, so that you can keep track of all the devices and charge them so that they are ready for use the next day.
For example, you can buy a UD15 wireless docking station, which has a three-in-one function with chargers for both iPhone, AirPods and Apple Watch. It has a simple and elegant look that can provide an organized overview of all gadgets.
He can also use it in the office, so his stuff is always ready to use. With this docking station, you can even charge two smartphones at the same time.
If you have a device that does not support wireless charging, you can still charge it on the charging station. There are three more inputs at the station: Lightning, Type C and Micro USB, so you can charge everything.
It can charge any Qi-compatible smartphone, so make sure your dad's smartphone supports it before you buy it.
Last but not least, the docking station has an output power of 10W, which gives it a lot of power so that all your devices can be charged so quickly and easily, at the same time.
A Gift For Dad Who Loves To Take Pictures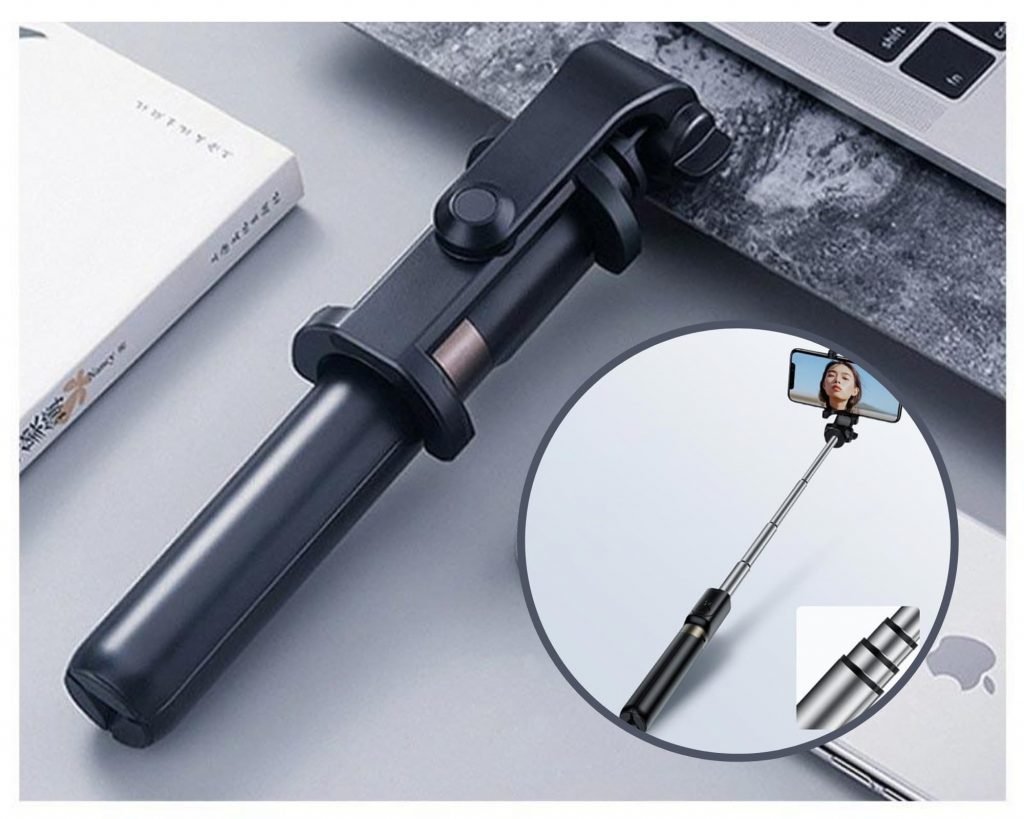 What can you give your father as a Christmas present? If your father is always ready with his mobile phone or camera to take pictures on holiday or at home, it is perfect to give him accessories for his mobile phone. A Christmas present for dad can therefore be to give him a selfie stick and a tripod, which can hold the phone at a perfect angle to be able to take a perfect picture.
You can give a two-in-one gift with both a selfie stick and a tripod stand from "Rock", so your father can set up both photos and videos correctly.
One of the great advantages of this solution is that you also get a remote control so you can take pictures from a long distance. Then it becomes a kind of controlled self-triggering image. This can be done with Bluetooth. You can stand up to ten meters from the tripod and the camera, which is perfect if you want the whole family in the picture.
Both the selfie stick and the stand the same construction, so it takes up very little space and is easy to take on a trip. The construction is also possible to fold.
You can be sure that the phone is securely fastened because it has a robust construction. At the same time, you are sure that the phone does not get scratched, as the buckle on both parts is padded with silicone.
Your dad can get the perfect angle because the stand has an extension arm and a buckle that can be rotated at exactly the angle he wants.
A Practical And Cheap Gift For Dad And His Car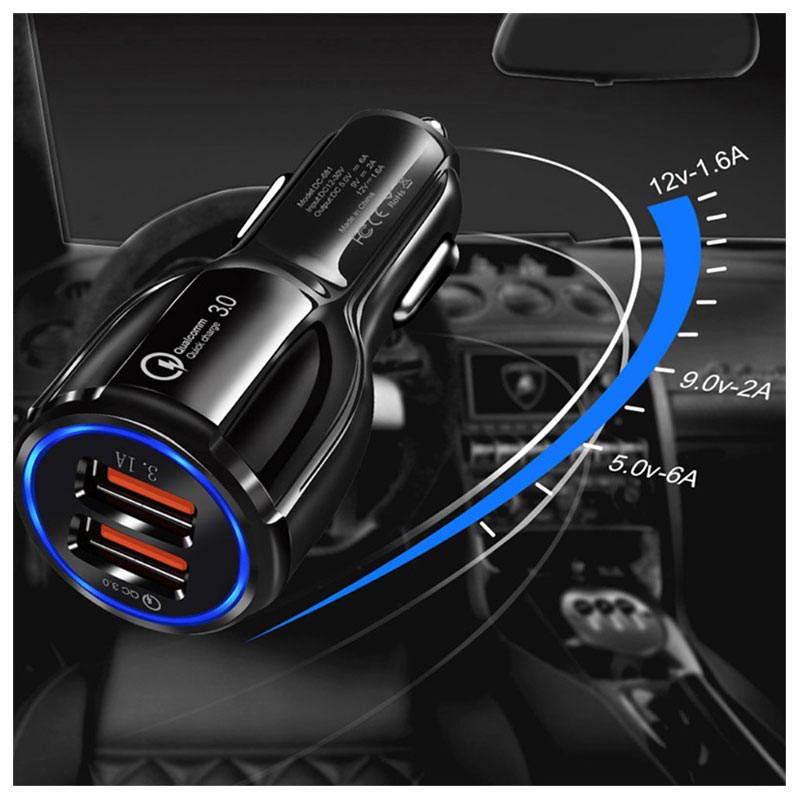 Do you miss smaller gift ideas for Father's Day? If you want to give a small and cheap gift that is both practical and can be used every day, you can give your dad a charger for the car.
It is a gift that can be used by virtually any man who owns a car and a cell phone. So you can not go wrong with one. Then your dad can charge his cell phone while he is in the car and on the go.
It is especially smart if he uses the phone for work or uses it as a GPS. Then you are sure to have enough power for the whole trip and where you are going. Because there is nothing worse than running out of power when you need it most, for example if you are in an important conversation. You can avoid this if you buy a charger for the car.
For example, you can buy "Quick Charge 3.0" super fast car charger.
With this car charger you can charge up to two devices at the same time. The charger is protected against overcharging, overheating and short circuits, to prevent damage to your devices during charging.
It is not only suitable for smartphones. Your dad can also use it for tablets, cameras and other USB devices. There is therefore plenty of opportunity to charge all of your dad's devices.
It is also very fast thanks to the Quick Charge 3.0 technology and it can be used up to 30W.
A Gift For The Music-loving Dad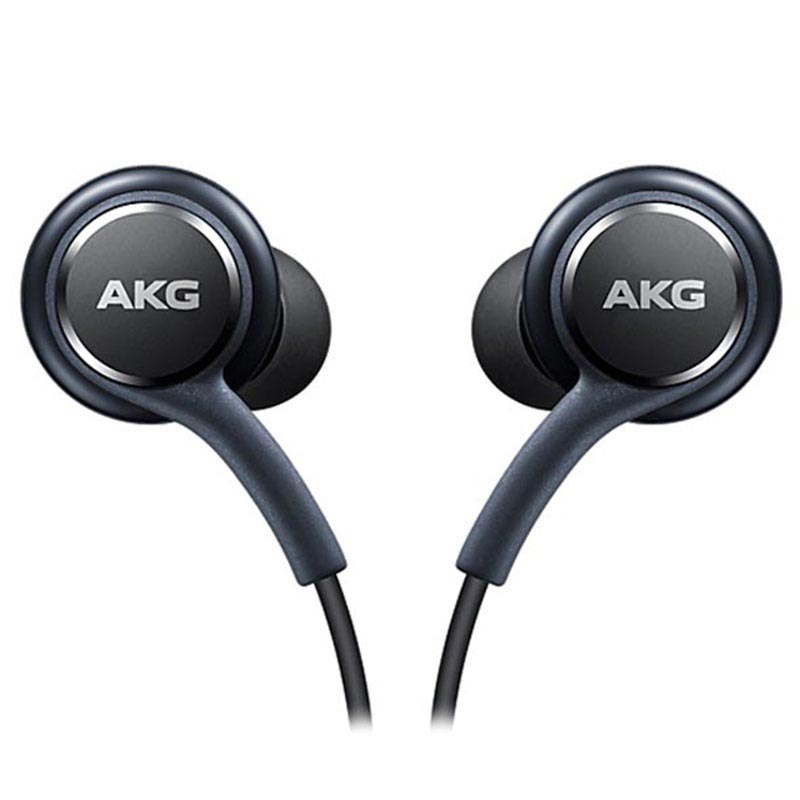 In line with the gift above with the wireless headset, you can also buy headphones that have good sound for both conversation and music: Samsung headphones tuned by AKG.
With these headphones in the ear, you not only get perfect sound but you also get the opportunity to control both music and calls without having to look at the mobile phone. You can control with the buttons on the cable.
It is, just like the previously mentioned gadgets, smart if your dad is often out driving a car often – for work or leisure. With the 1.2 meter long and flat cable, you get the least possible interference in the audio signal and a fantastic conductivity.
The headphones have a metallic design that is stylish and comfortable to wear in the ears. The shape allows him to wear them in his ears all day without him noticing.
With these headphones from Samsung, he gets a balanced sound via two speakers of 8 mm and 11 mm. The balanced sound is only enhanced by the design, which helps reduce outside noise. Which provides better sound insulation and a better sound in the end.
He can connect the AKG headphones to his device via a 3.5 mm socket. They therefore fit most smartphones.
Again, you get a gift that is of high quality, but still affordable. So if your dad loves listening to music while on the go or often talks on the phone, this is the gift for him.
 A Gift for A Movie-loving-Dad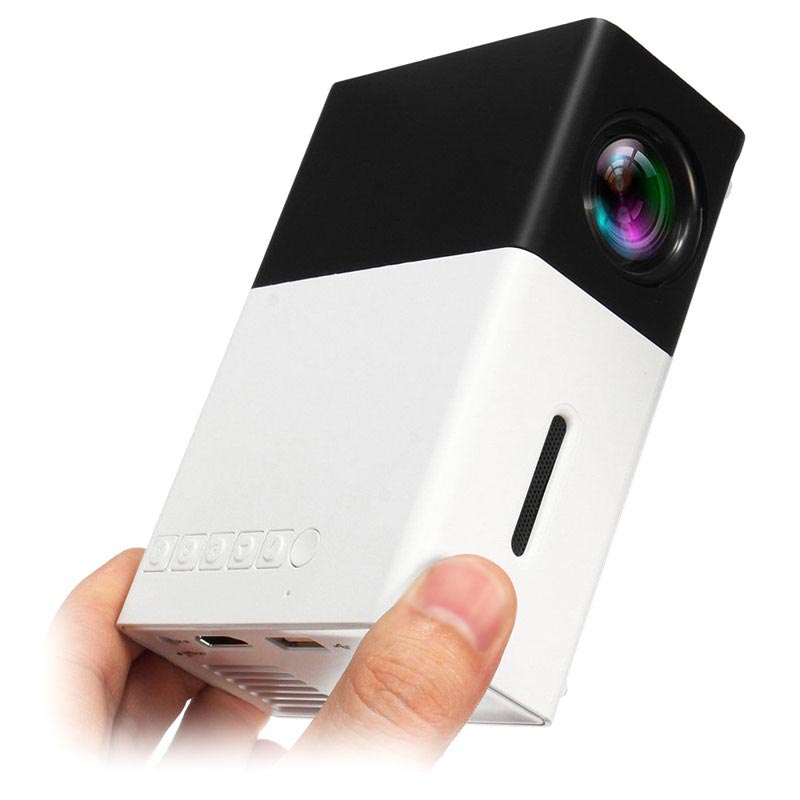 Does your father love the movie atmosphere and watching good movies? Can he be completely engrossed in an action movie? Then the most perfect gift for him is a home theater system.
Now you probably think it sounds expensive, but it can be found at a good price with a portable projector. Then you just have to put it up against a white wall and then you have a cinema at home.
For example, you can buy a mini portable projector from MyTrendyPhone.se. This projector is so small that you can carry it in your bag and use it anywhere. It is again an advantage if your father likes to camp, because then he can take it on camping or in other exciting places. This can be done because it can be charged via a power bank.
All you need to watch movies is to have a device that can show the movie. It can be your smartphone, tablet or your computer. This unit simply needs to be connected to the projector and then you can watch movies. This is possible because the projector is equipped with a USB port, HDMI port, TF card reader and a 3.5 mm audio port.
The projector has a brightness of up to 600 lumens, which means you can watch movies in almost any kind of light. But it works best with just the right movie darkness.
If your dad is a football lover, the projector is definitely a hit too. Then he can watch all the important football matches exactly as they should be seen – namely on the big screen.
A Gadget That Can Provide Bluetooth To All Devices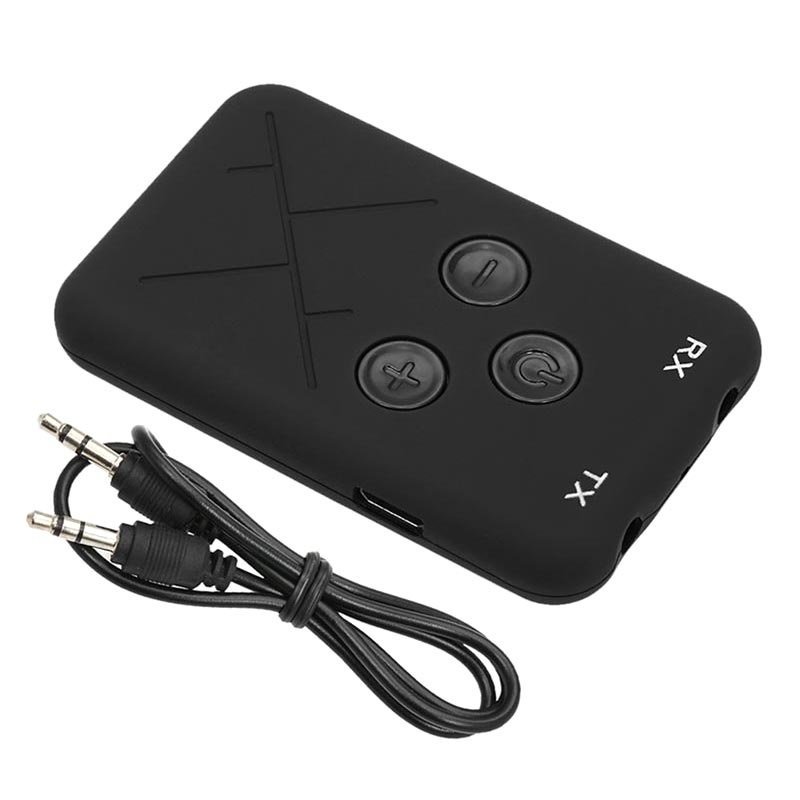 What do you give the father who has everything? Get a great gadget that turns your regular streaming devices without Bluetooth into Bluetooth devices. This means that you can, for example, listen to music from your speaker or headset without wires.
The transmitter function allows you to send audio from your TV or computer to, for example, your Bluetooth headphones. That way, you can only listen to what is happening on the screen. This is especially smart if you are sitting with the whole family and there is noise around you, but you just want to watch your favorite series.
In addition, the receiver function lets you connect the device to your car stereo or speaker system at home and wirelessly control the music from your computer, tablet or smartphone. It is therefore the perfect birthday present for dad, if he already has everything – except Bluetooth on all his devices.
The Bluetooth transmitter / receiver can be combined with many other gadgets, and your father can thus get a lot of use from it in everyday life.
With this device he gets two separate ports for RX (receiver) and TX (transmitter). There are also several multifunction buttons where you can turn the device on and off or adjust the volume.
You can get Bluetooth up to 20 meters because it is the device's longest range. It's smart if you want to hear music from the speaker, which is located at the other end of the room.
Simply connect the corresponding cable to the device you want Bluetooth on and it will quickly connect to Bluetooth without any problems.
It does not get easier.
A Gift That Can Be Used At Work And In Your Free Time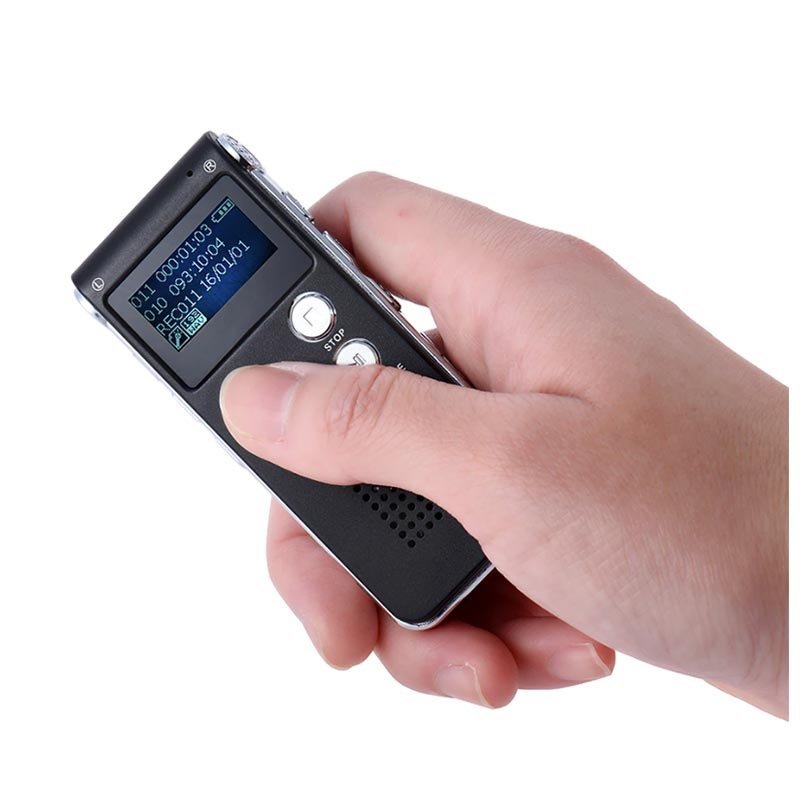 If you want to give your dad a gift that he can use both in his free time and at work, you can give him a portable dictaphone.
At work, it can save him a lot of time, as he can simply record his ideas, notes, meetings, etc. and then listen to them later and use the most important parts. Then he does not have to write down or remember longer meetings or lectures.
In his free time, the dictaphone is also smart if your father wants to make recordings of, for example, school concerts or when he has to remember something important and not just have the computer with him.
With a portable voice recorder SK-012, he can get a dictaphone, which can be taken on the go and which can be used both professionally and for his own recordings. He can also use it to record phone calls if needed.
The dictaphone also has a 3.5 mm port where he can insert his headphones and hear his recordings continuously. It also has a memory of 8 GB, which means that he can store a relatively large number of recordings on the device without it getting full.
Last but not least, it has a built-in LCD screen so he can see his recordings and its latency. Then he can more easily keep track of them as he collects more and more files.
Bonus Idea: Make A Personal Gift For Dad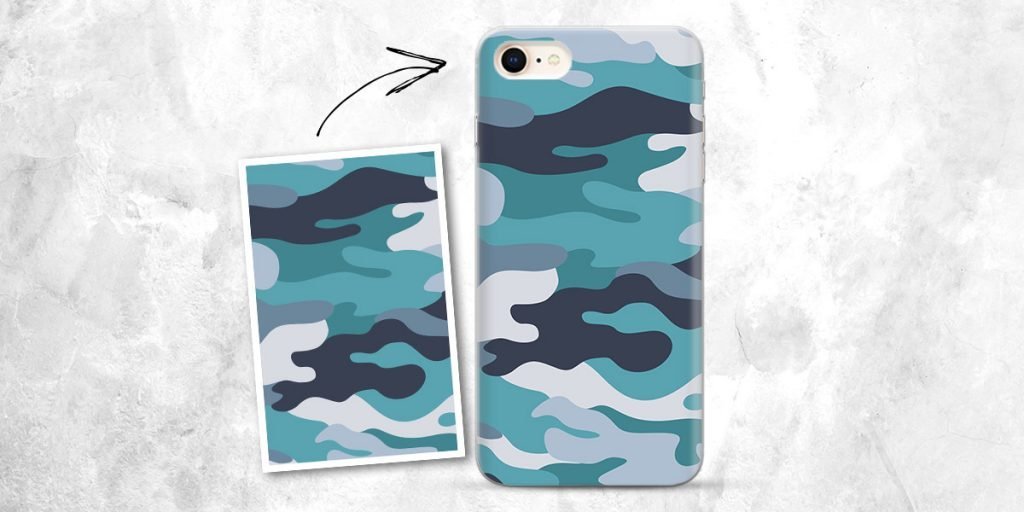 If you would rather make a personal gift for dad, then read on.
Because with a case that you have made yourself, the gift is always a little better and will surely meet with greater enthusiasm.
This bonus gift can therefore also be combined with many of the other gifts on our list of gifts. At MyTrendyPhone you can create your own phone case exactly the images you want. Particularly fun and personal are pictures of the two of you together, or you can choose a picture of his dog, grandson or one from his last family vacation.
It's the perfect way to customize his mobile or tablet and keep them protected and unique.
Most devices still need protection to avoid scratches or damage. So why not make it more personal?
All you need to do is select the type of device you want to protect, then select the brand, model and finally the image you want. Then you can adjust the image to match the selected phone case with precision.
You can create your own phone case for a wide range of mobiles, including Apple, Samsung, Huawei, OnePlus, Sony and Xiaomi.
The cost of making your own phone case varies depending on whether you make a phone case for a mobile or tablet. The price for a mobile cover is 18.8 GBP, while a cover for a tablet costs 22.30 GBP. It is therefore affordable, and as I said, you can combine this gift with one of the above gift ideas.
In our app, you can also design a power bank and pop socket grip and at the same time match them all.
Remember that a different and personal gift is always appreciated. It is also a fun way to give a practical gift. So it's never a bad idea.
Buy A Gift That Is Both Practical And Fun (He Will Love It)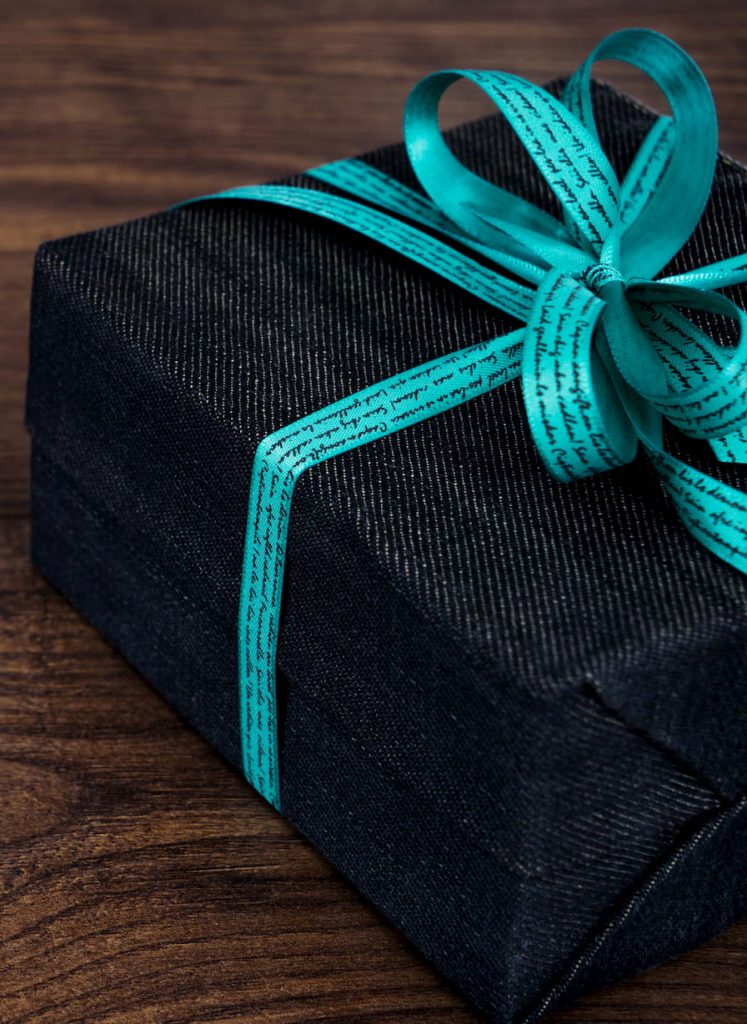 Many of the above gift ideas combine the practical and functional gift with the entertaining gift. We think this is the best combination – especially when it comes to the gift for dad.
Instead of giving a pair of practical socks, you can give a practical gift in the form of, for example, the aforementioned Samsung headphones. Then you still get the entertaining aspect, because your dad can listen to music, podcasts and much more, along with its functionality and the ability to take important calls from work. It is the world's best dad gift that is actually a combination of practice and entertainment.
Another important thing to consider when choosing a gift is to choose something that your dad will be interested in. Most gadgets can combine an interest with something electronic.
For example, it can be seen in the above mini projector that can show movies to your movie loving dad and do it in a convenient way that it can be used anywhere.
It's about being creative and making an effort when it comes to finding the right gift for your dad.
In any case, we hope that with the above gift tips, you have been inspired to find the perfect gift. Now it's just a matter of buying it so you can surprise your dad on his day.