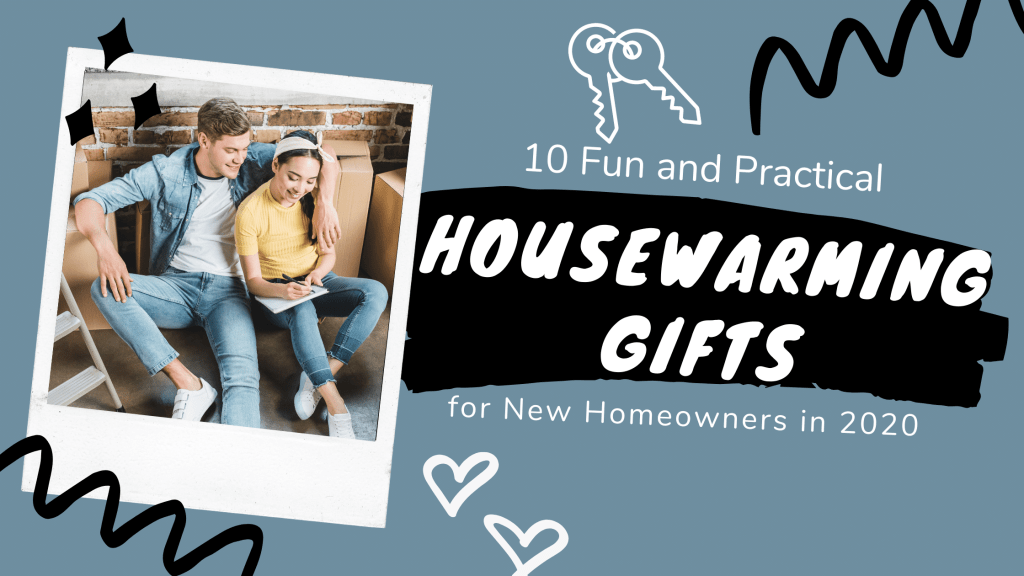 Your friends have finally found their perfect new home, and it is time you pick the right gift to celebrate it. It is a daunting task, as there are so many things to choose from today! You worry if your present would be the main topic of the housewarming party or just another knick-knack your friends do not need.
Gift hunting does not have to be as stressful as moving homes!
Here is our pick of 10 great practical gadgets for housewarming gifts that will bring elegance and a bit of useful novelty into your friend's new home. Is it a gift for a couple that have recently moved together? Is it for an adventurous single friend with a wandering spirit or even a family filled with laughter and giggles of kids? It does not matter, because this list has everything covered.
For Friends Who Love Travelling
Moving into a new house comes with a load of packing and travelling. The stressful process of moving combined with the chaotic and busy environment it creates is bound to make one forgetful.
However, with the right gift, you can help ease your friends moving troubles and remind them moving is a fun new adventure!
Give your friends the gift of keeping track with these gifts and let them know a new home does not mean dropping the anchor.
Saii iTrack Motion for a Friend who Often Loses Valuable Things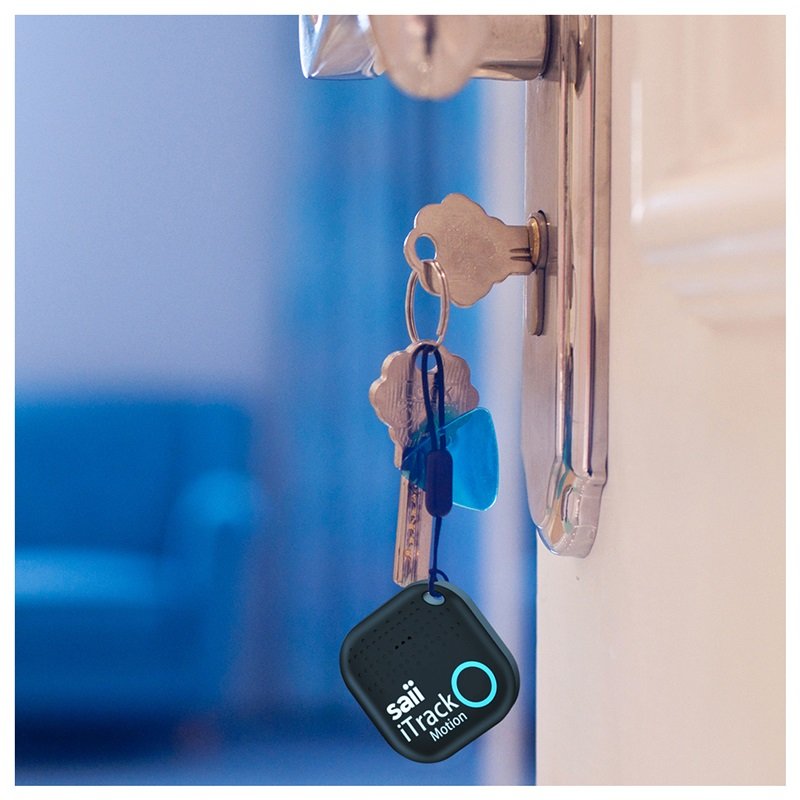 The Saii iTrack Motion smart key finder weighs a mere 10 grams, and can be attached to practically anything! Just hook up the gadget to an item and connect it via Bluetooth 4.0 to a smartphone.
The handy anti-theft device uses motion sensors to raise the alarm to alert the user about a moved item. Alternatively, you could press the app button to find where the keys have wandered to at the moment. Another great feature is a little button on the gadget that allows finding the connected smartphone even if it is on silent!
Why we recommend it
Movement log and last seen location feature offer the option Mark as lost. The option enables the use of nearby Saii iTrack Easy users to locate your lost item and send you its GPS location.
Camera remote function is ideal for taking great photos minus the selfie hand.
The long-lasting replaceable battery allows you to take advantage of Saii iTrack Motion Alarm for a whole year.
World Scratch Map for the Ones with Wanderlust
A new home calls not only for a bottle of wine, but also for creating new memories. And is there a better way to create new memories than travel? The World Scratch Map is a fun little gift to inspire your friends to go on more exciting adventures and keep track of them.
The World Scratch Map is a fun way for children to learn about different countries. The map showcases the prominent cities of the country and its geography when the surface is scratched. This map also comes with a tier of scratch and reveal country flags at the bottom, which can make for a fun game of matching the flag to the country!
Why we recommend it
The World Scratch Map is a fun activity for both adults and children.
The product is available in two sizes and makes for an elegant décor that fits with any style of interior.
Setting-up an Unforgettable Housewarming Party
It's a time for celebration! Moving into a new house isn't complete without a great party. Whether it is just a couple of friends or a whole roaring neighbourhood, a good party needs great food and entertainment.
Help your friends throw an entertaining party with the perfect tools useful even when the party's over.
Kitchen Series Oil Spray Bottle for a Healthy Lifestyle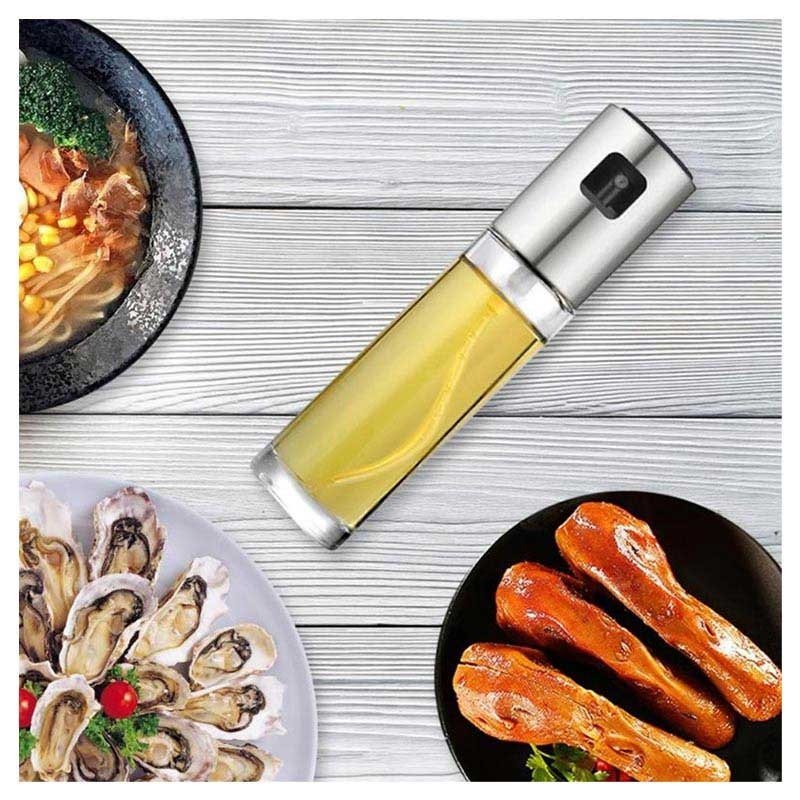 The Kitchen Series Oil Spray Bottle is a smart addition for any health-conscious' kitchen. The spray bottle ensures even and measured use of oil for healthier cooking. The bottle has the perfect size to carry along for outdoor barbeques or passing around on a lunch table.
The stylish design brings a touch of elegance and sophistication to any kitchen. The crystal-clear glass design of the bottle allows gauging the refill need and doesn't alter the taste of oils stored. The screw-top sprayer head ensures no leakage of content while in use.
Why we recommend it
Elegant glass and silver finish ABS plastic design adds a touch of style to every kitchen.
The Kitchen Series Oil Spray Bottle is reusable, making it environmentally friendly and easy to clean.
The spray bottle encourages healthy cooking by reducing oil consumption per meal.
Stainless Steel Barbecue Tool Set to Get the Grill Blazing
Take a housewarming party to the next level with a good barbecue! In addition to the essential spatula, grill fork, and tongs the barbecue tool set comes with oil brush, wire brush, food forks and seven skewers.
The right toolset announces a good barbeque experience. All twenty tools are made of stainless steel that is long-lasting and suitable for both outdoor and indoor uses.
Why we recommend it
The toolset comes in an Oxford cloth portable bag which makes carrying and storing easy.
Long-lasting stainless-steel material means your friends will love this lasting and useful gift.
Mini Portable LED Projector UB-10 for a Cozy Movie Night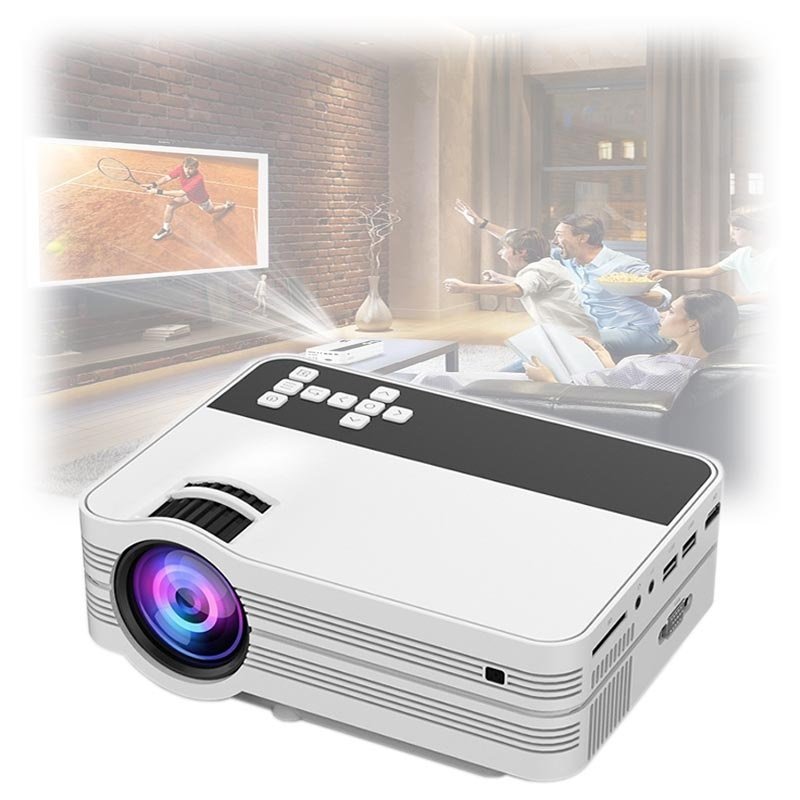 Bring the movie theatre experience into homes! The Mini Portable LED Projector UB-10 is perfect for backyard movie watching with family and friends. A right gift for a cinephile or those on a tight budget to afford a large screen TV.
The projector gives a full HD experience with up to 2000 Lumens brightness for fantastic colour and clarity. The projector can be used with any device with an HDMI, USB or VGA output and also supports USB flash drive and SD card. The built-in stereo speakers allow a hassle-free movie night!
Why we recommend it
Port for external speakers allows the connection of additional speakers for the larger gatherings.
The Mini Portable LED Projector comes with a remote control in addition to the gadget buttons for smooth control.
Focus wheel and Keystone wheel for image adjustment ensure you have crisp images displayed and a good experience.
Adding Functionality with Stylish Everyday Gadgets
Once the party is over, it is back to the grind. And getting back into routine requires a good night's sleep and waking up on time.
Gift your friends a stylish, updated, everyday gadget to help them make the most of their time and improve efficiency. A practical gift that takes care of the easily forgotten aspects of living is always a great choice.
Ksix LED Alarm Clock for Waking Up Happy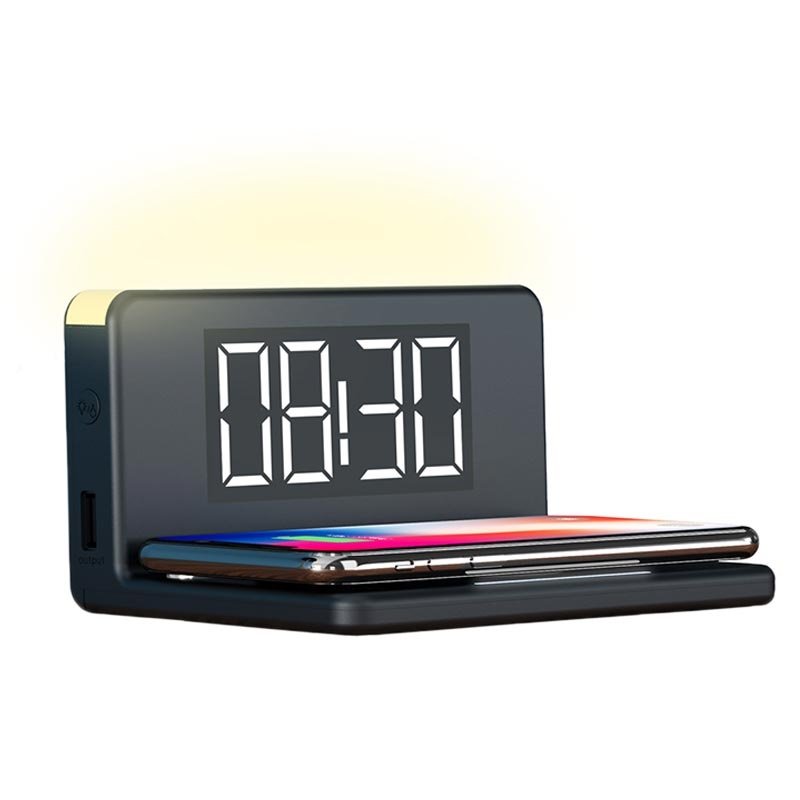 The Ksix LED Alarm Clock is a perfect housewarming gift for those that like their gadgets to be multipurpose and stylish. The alarm clock has a minimalist and sleek black design with a night lamp feature that is perfect for any house.
The gadget also comes with a built-in Qi wireless charger that allows fast and safe recharging of iPhone and Android smartphones. Now, your friends won't have to worry if they have plugged their phones properly and charged them!
Why we recommend it
Gentle wake-up morning alarm feature ensures they are not startled out of bed.
USB port for non-Qi enabled devices means that they still get to charge their phones and make most of the gadget.
Soft night lamp with three brightness levels to create the perfect sleeping environment.
Baseus Minipeng Infrared Soap Dispenser for Efficient Hygiene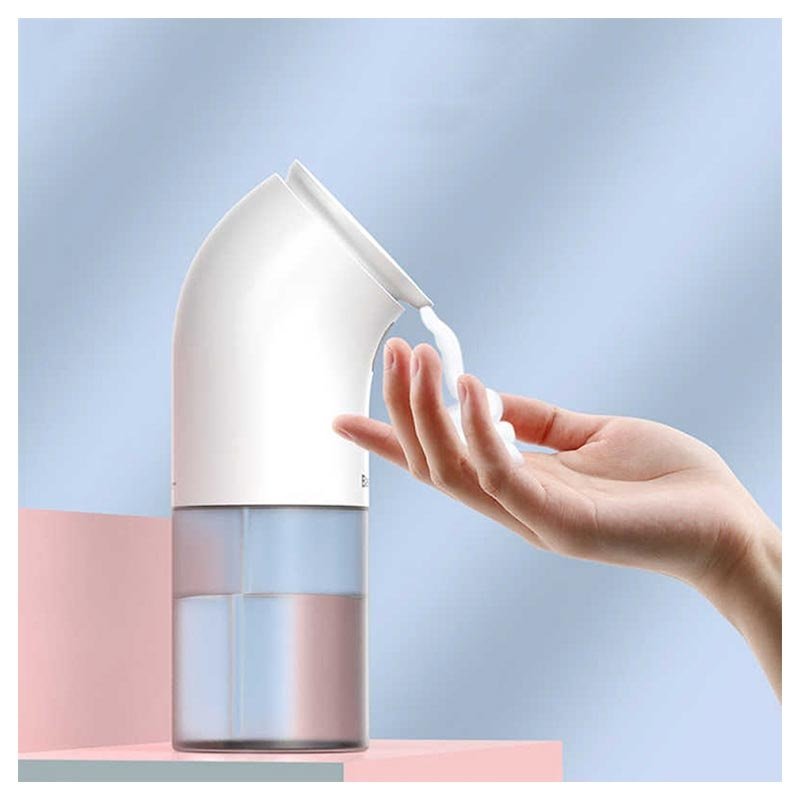 The Baseus Minipeng Infrared Soap Dispenser is a smart gadget for every bathroom. This gadget is especially useful in homes with children. With this gadget, you don't have to worry about encouraging the little ones to wash their hands.
The dispenser uses infrared sensor technology for contactless dispensing of soap promoting hygienic hand washing. Its 45-degree angled nozzle delivers the soap as a fine foam and makes it easy to use. Add this to a kitchen and forget about creating a mess.
Why we recommend it
Battery operated ensures it is safe to use in wet environments like bathrooms.
Infrared sensors dispense soap only when they are triggered, which means no soapy floors.
The elegant design makes hand washing a sophisticated and classy experience.
3-in-1 Charging Station for the Apple Fan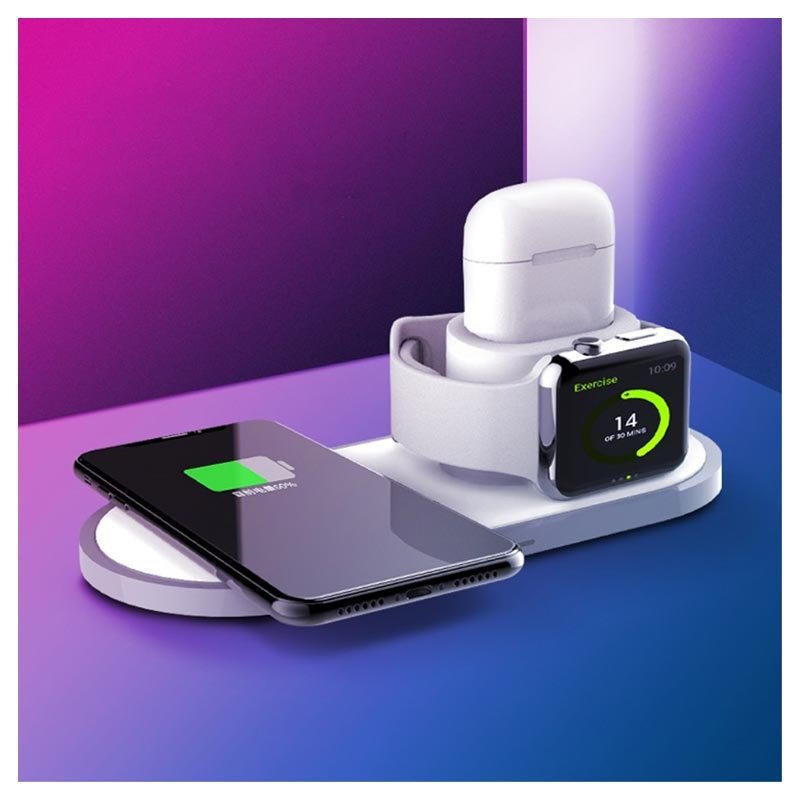 An ideal gift for Apple device users, the 3-in-1 Charging Station allows charging of iPhone, AirPods and Apple Watch all in one place. A great addition to an office desk or a student's study space, the 3-in-1 Charging Station is functional and a gift that your friend would use reverently.
The charging station's compact design and wireless charging feature help keep devices charged without the tangling mess of wires. The design incorporates an anti-skid silicone pad base to ensure sturdiness and durability of the product.
Why we recommend it
Wireless charging function so they aren't tangled up in their cables.
Compact design to minimise clutter and look great while doing so.
Creating an Awesome Ambience with Creative Lamps
What's better than a dull, ordinary lamp? A quirky, fun one!
Novelty lamps are perfect for bringing in some personality into space. They are great for creating the right mood lighting for a romantic occasion or bringing a story to life!
Moon Lamp for Bringing a Part of the Sky into a Room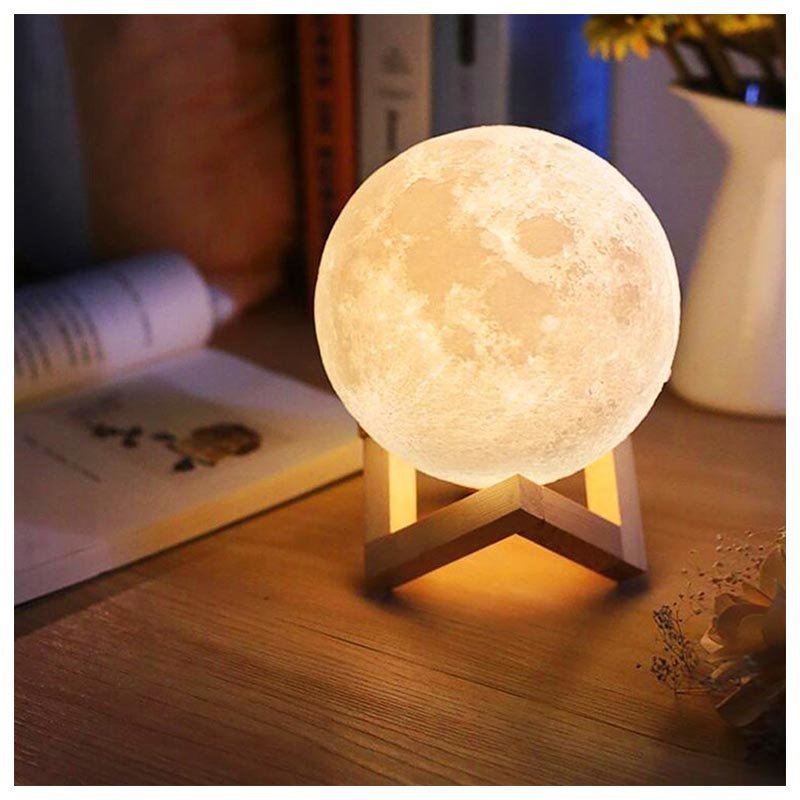 The Moon Lamp is an excellent choice for anyone in love with the night skies. The beautiful, realistic design adds serenity to space it is added to, and it even offers a soothing, gentle glow that aids in getting a goodnight sleep.
The LED Moon Lamp has a built-in 1000 mAh battery, making the moon a portable accessory. Such a moon is even a great photography prop! The lamp allows a choice of 16 colours and three dynamic modes to create the perfect ambience in any room.
Why we recommend it
Its 16 pre-set colours create fun mood settings for different occasions.
Achieving the perfect ambience is possible with the adjustable brightness feature and the three dynamic modes.
Remote control for easy control of the lamp settings.
Environment-friendly materials ensure you are doing your part to protect mother nature.
LED Flame Bluetooth Speaker for the Camping Experience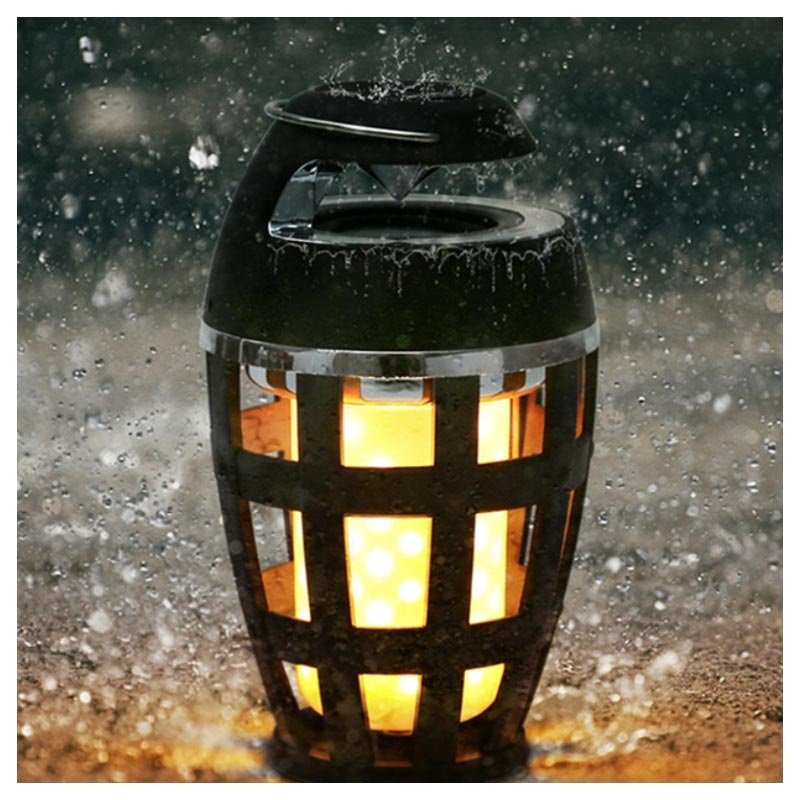 The LED Flame Bluetooth Speaker is a great way to bring in an outdoor experience into an apartment house. The novelty lamp is perfect for those that love listening to audiobooks or for storytime with kids! It is an ideal accessory for outdoor camping too.
Its 60 flickering LEDs create a flickering fire effect without the fire hazard. The speaker connects to any Bluetooth 4.2 connection supported device to play music or other audio. In addition to lasting up to 6 hours on a single charge, the Bluetooth speaker is waterproof!
Why we recommend it
The LED Flame Bluetooth Speaker is waterproof, which means you don't have to worry about a little rain ruining your experience.
The Bluetooth enabled speakers removes the hassle of cables and allows sharing.
You can charge its rechargeable battery through a charging USB cable, so you won't have to spend on additional batteries.
Still, confused about what to give? BONUS!
The perfect gift that you picked up has the possibility of not impressing your friend. Or worse, your friend might already own what you choose! Perhaps, it would be best to let your friend choose a gift for themselves.
Gift vouchers are a blessing for both the giver and the receiver. A gift voucher removes the burden of choosing the perfect gift that your friends may or may not like. And it allows your friend to buy something they want.
Gift Vouchers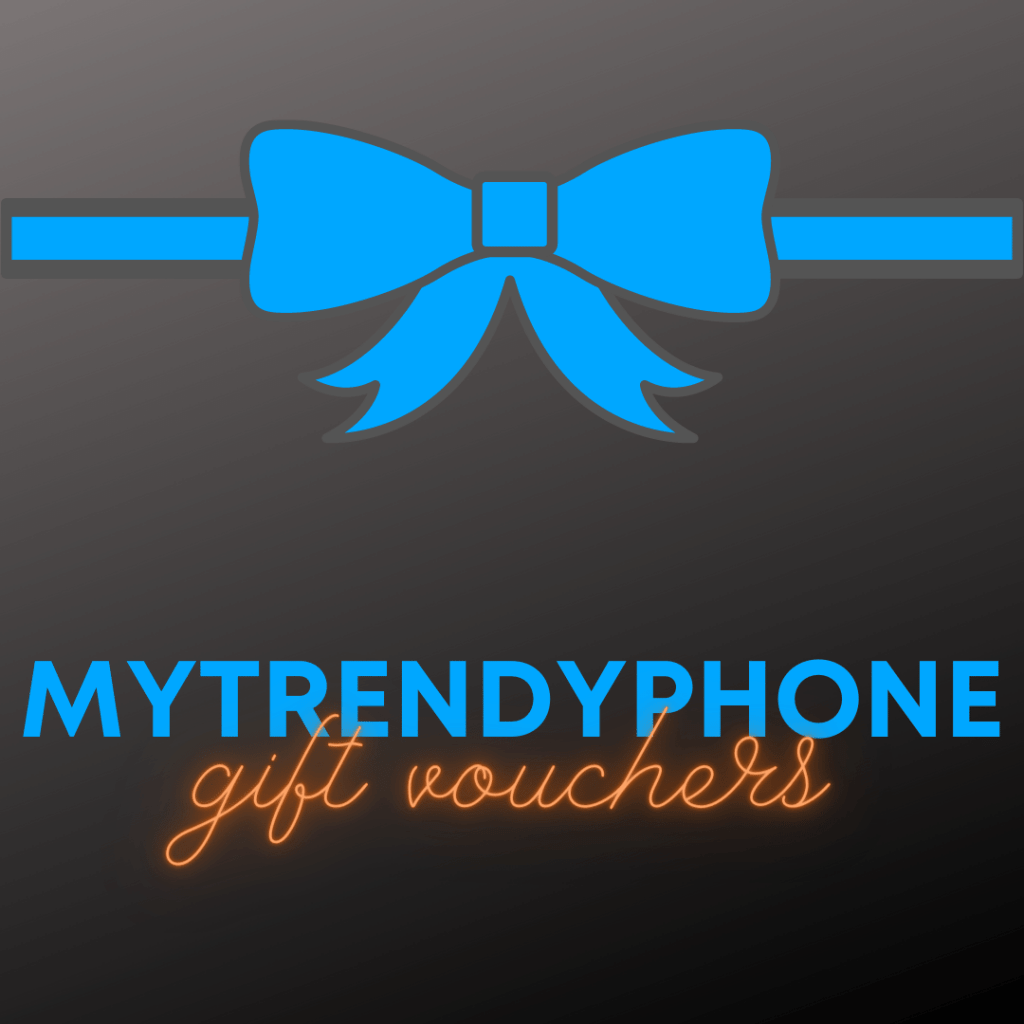 Gift cards are a perfect and well-appreciated choice when choosing gets tough. MyTrendyPhone offers gift vouchers starting at GBP 10.00 to GBP 500.00 to suit every gifting budget.
We offer a range of products that include various brands of mobile phones, mobile phone accessories and smart tech. Your friends will surely be glad to be gifted a MyTrendyPhone gift voucher!
Happy gifting!
We hope our selection of practical and novel gifts has given you the hope of finding the right housewarming gift. While you are here, maybe you could find something for your own house too! Browse through MyTrendyPhone's unbelievable collection of products and services that we are sure has something that will catch your attention.
Want to know more about us and our products? Take your phone and start a chat with us or call us!