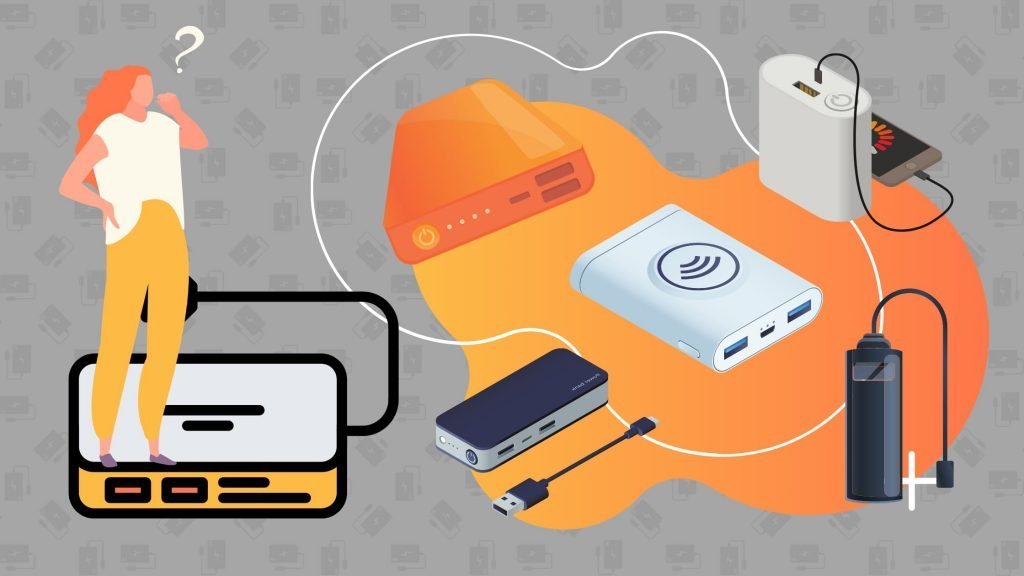 Smartphones and other gadgets have become such an integral part of our lives that a dead smartphone can bring our schedule crashing down. Even large battery capacity mobile phones run out of battery if you forget to recharge them.
The need for power banks can arise at any time. A short circuit during an emergency, or long-distance travel without any wall outlets in sight, a power bank will help you keep your digital essentials powered up on the go.
There are many types of power banks available, and not all power banks are the same. If you wondered how to choose a power bank for your iPhone or maybe your well-loved tablet, then read on.
In our guide, we will answer how to choose the right power bank. In the meantime, find out also which primary power bank features to consider, and which essential and bonus features to look for first.
Top Power Bank Characteristics to Consider When Making Your Purchase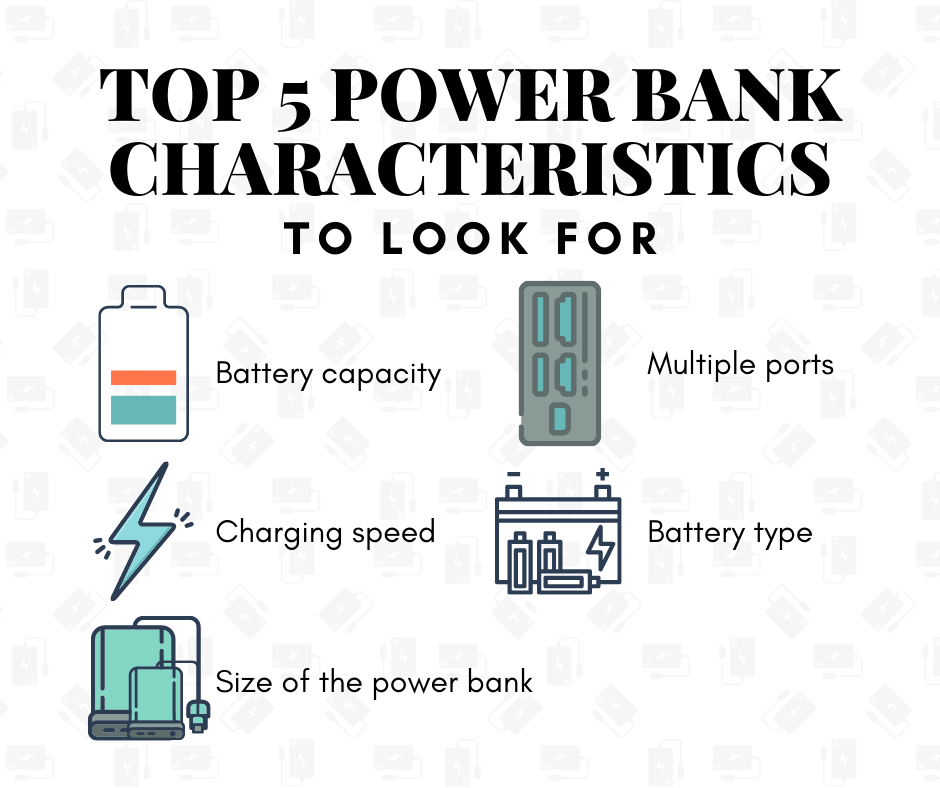 All power banks come with shared features. In this section, we guide you through the primary characteristics of them. Understanding the differences in the specifications will help you make the right choice.
Choosing the Right Capacity Power Bank to Fully Recharge
The milliamp-hour (mAh) specification lets you know the capacity of the power bank. This value helps you determine how much use you can get from it. A higher charging capacity will have a higher mAh value.
The latest models of iPhone and Android smartphones come with large battery capacities of over 3500mAh. Therefore, to fully charge these devices, you need a power bank with a battery capacity of at least 5000mAh. On the other hand, the battery capacity of tablets tends to exceed 5000mAh. With that in mind, it won't be happy with such a small powerhouse.
Your choice of capacity should depend on the charging needs of your gadgets and devices. Consider the devices you need to charge and how many full charges you want to extract when settling for the capacity.
Choosing the Right Charging Speed to Get Things Done Quickly
Power banks will mention two types of charging levels, the input and the output. The input charging level determines how long it takes portable chargers to recharge their battery packs. On the other hand, the output level is the charging speed with which the power bank will charge your device.
The voltage (V) and amperage (A) define the charging levels of your portable battery. The voltage regulates the charging process, while amperage determines its charging speed. The following table simplifies the selection process based on the output charging speeds.
| | |
| --- | --- |
| Slow Charge | 5V/1A |
| Medium Charge | 5V/2A |
| Fast Charge | 5V/2.4A |
| Quick Charge | 9V/3A |
The fast-charging level is the most popular one. These deliver almost the same output as a wall outlet and have a higher preference over their slower counterparts.
While models with the Quick Charge charging feature are the fastest in the market, these are not compatible with every device, especially not your iPhone. Power banks need to have dedicated Quick Charge charging ports, and devices need to have Quick Charge technology to harness this speed.
Choosing the Right Sized Power Bank to Ensure Appropriate Portability
While power banks are hailed as portable chargers, features like higher charging capacity, charging multiple devices, and others, can influence their size.
Technological advancements, however, have managed to give you mini power banks that still boast a strong battery capacity.
If you wonder how to choose a power bank for your phone, in addition to the capacity and charging speed, consider the portability aspect as well. Mini and slim power banks are the ideal choices if portability is a priority.
Choosing the Right Number of Ports When Sharing
The number of USB ports on a power bank will depend on its size and capacity. Multiple charging ports are often available with large-sized and high-capacity portable chargers. These are ideal when you need to charge several devices since most of these will support simultaneous charging.
While buying a multiple port portable charger, consider the output level of each port. As we have mentioned earlier, the output charging speed determines how fast your device gets charged.
Another aspect to consider is that, when simultaneously charging devices, your power bank may not deliver high current to all the ports. Thus, simultaneous charging may slow down the overall charging process.
Choosing the Right Type of Battery to Get the Most Use
There are primarily two types of battery technologies available. Lithium-ion batteries are high-power-density batteries that tend to lack the memory effect. Because they tend to lose their performance over time, these tend to be significantly lower priced than the lithium polymer power banks.
The lithium-polymer battery is the best option when it comes to batteries. These batteries, though relatively expensive compared to lithium-ion batteries, tend to be more flexible and robust.
You will find lithium-polymer battery power banks to be low-profiled and lightweight. These batteries have a lower risk of leaking electrolytes and will last much longer than other batteries.
Look for Additional Features to Get the Most Out of a Power Bank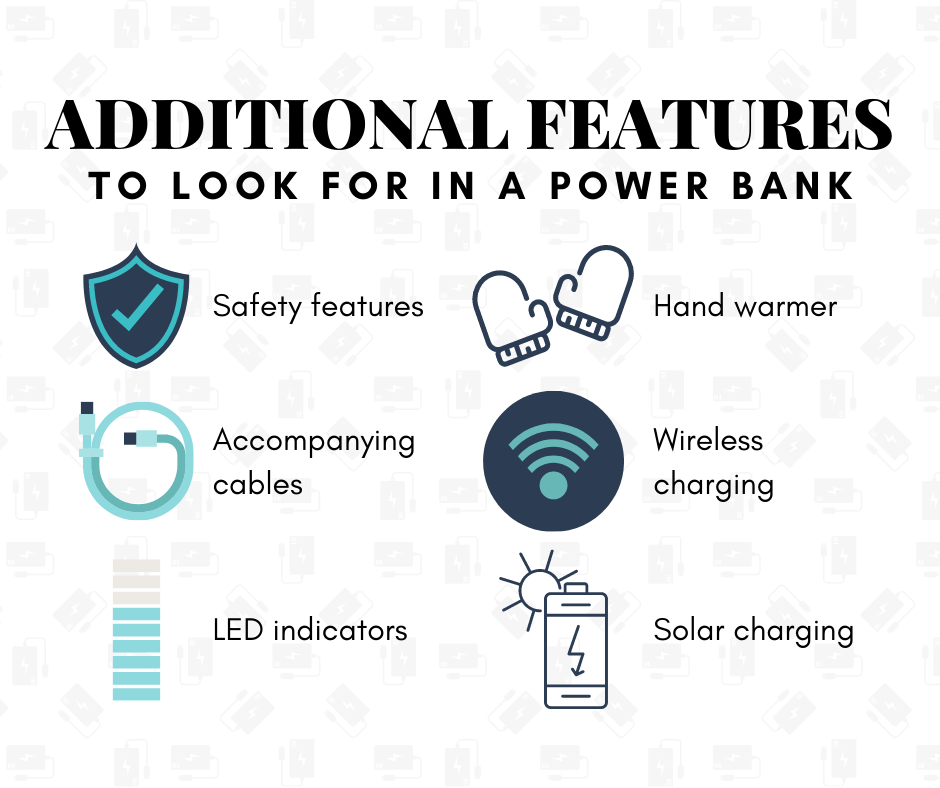 Power banks are essentially battery packs that store the electrical energy that your devices need. Hence, safety features are something to consider.
Bonus features that allow you to use your power bank for more than just charging your devices are also welcome. You can find portable chargers that come with a host of useful and helpful features that double their usability.
In this section, we cover some additional features you can look for when buying a power bank.
Charging Safety and Protection Features for Safety and Efficiency
You may plug your device into your power bank and forget about it. A high-capacity portable charger may continue charging your device despite it being fully charged.
For the sake of your device's health, never overcharge them. Whilst many smartphones and other gadgets come with built-in safety technology, it's still a smart choice to purchase a power bank with safety features.
Look for safety features that include over-current, over-voltage, and over-discharge/charge protection. Also, look for safety certifications on the packaging to ensure your new gadget follows standard safety protocols.
Power Bank Cables and Wires for the Right Fit for Every Device
It seems like a no-brainer, but it is possible that you completely forget about it. When buying a portable charger, check whether it comes with cables and whether those cables are compatible with your devices.
If you intend to charge your iPhone, an iPhone compatible cable is a necessity. Similarly, fast-charging power banks need lightning charge cables to allow you to fast charge your devices. Also, consider your USB cables. The USB charging cable for your laptop may be different from the one for your tablet.
Look for cables that come with magnetic-detachable connectors for Lightning, Type-C, and MicroUSB. These might be a great option when minimising the number of cords without limiting the range of applications of a power bank.
Another cable to consider is the power bank charging cable itself. Remember, wall outlets differ in some countries. Therefore, the charger of your power bank may not be travel-friendly. Consider investing in a universal travel adapter.
LED Indicators and Display Screens to Know When to Replenish Batteries
Power banks, just like any other electronic device, need a full recharge before they are ready for use. Look for power banks with LED indicators or display screens that inform you when you need to recharge your power bank.
Carrying around an incompletely charged or entirely drained power bank is not going to be useful. Having indicators will help you know how much battery capacity you can utilise.
Portable Hand Warmer Power Bank for Cold Weather
A power bank that does more than recharge your camera on a family vacation is a winner for us. You can find models that come with hand warmers built into them. This bonus feature elevates it from being an ordinary power station into a multi-use gadget.
Wireless Charging Power Bank for Wire-free Experiences
The latest technology out in the smartphone market is the Qi-enabled charging feature. This feature lets you recharge your smartphone wirelessly, thereby eliminating the hassle of wired charging.
The latest portable chargers come with wireless charging for Qi-enabled devices as an added feature.
Solar Charging Power Bank to Harness the Sun's Energy
If you intend to charge your iPhone, an iPhone compatible cable is a If you are someone who enjoys off-the-grid adventures, a solar power bank could be the best choice you make. In addition to being environmentally friendly, portable solar chargers tend to be extremely durable.
Outdoor-use gadgets come with rugged construction to improve their durability and weather resistance. They also tend to come with additional features like LED lights. However, they can be potentially bulky given their many features.
Personalise Your Power Bank for a One-of-a-Kind Gadget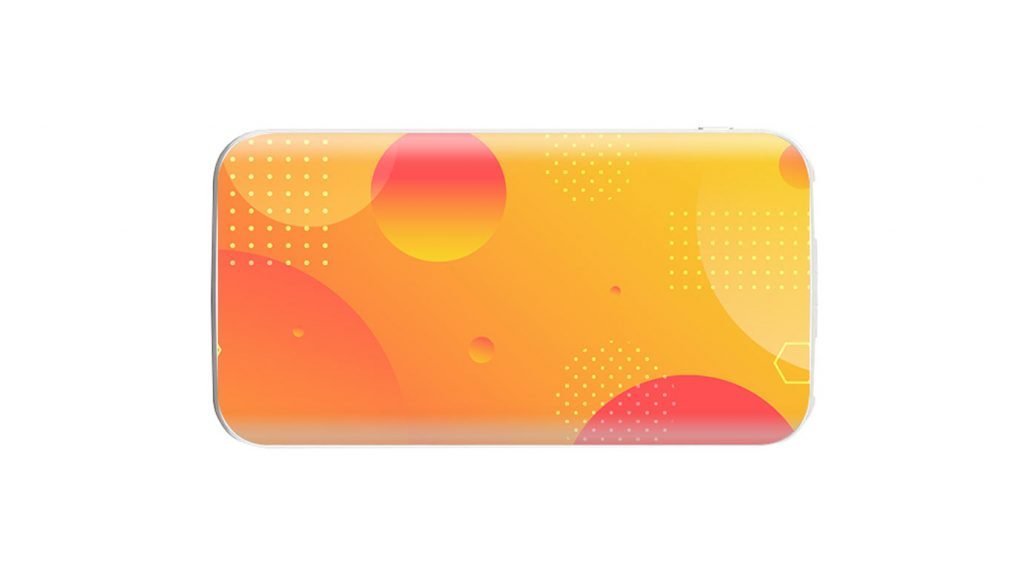 You do not have to settle for the same old cover styles of metal finish or dull blacks when buying a power bank. Give your future portable charger a makeover and infuse them with uniqueness with our 2-minute phone case personalisation.
Create a truly unique power bank cover with your favourite photos or any other images in just three simple steps.
Step 1: Select Gadgets as your Device.
Step 2: Select the Gadget Type and Gadget Model.
Step 3: Upload your image.
Check out how cool the power bank cover is in our preview window before you finalise. Click buy, and you have your custom power bank cover ready. These make for ideal gifts too!
Power Up on the Go!
Let us summarise the main points to consider when you are on the hunt for power banks to charge your devices:
Consider the battery capacity. Choose a higher capacity than the battery of your device to get at least one full charge.
Look for output charging levels 5V/2.4A for a Fast Charge and 9V/3A for a Quick Charge power bank.
For a Quick Charge portable charger, make sure it comes with dedicated ports and cables. Also, make sure your device supports Quick Charge technology.
When possible, opt for lithium polymer battery power banks since these will last longer.
Choose a power bank with safety certifications and protection features such as over-current, over-voltage, and over-discharge/charge.
Consider the portability aspect and the primary usage of your power bank. Choose a power bank that fits your lifestyle needs.
Look for LED indicators or displays that let you know when your little powerhouse needs a recharge.
Looking for More?
Now that you know what to look for when buying a power bank, you must be wondering which one to pick out? Don't worry! We have you covered. Head over to our blog UK's Top 10 Power Banks You Need for a Powered 2021 to find the best power bank for you, so your smartphone never runs out of battery.
Get in touch with us if you want to look for more power bank options or other smart gadgets that make everyday life more efficient!