LG HBS-700 Bluetooth Stereo Headset has an unusual but very comfortable design. The headset also features excellent sound quality, especially for music.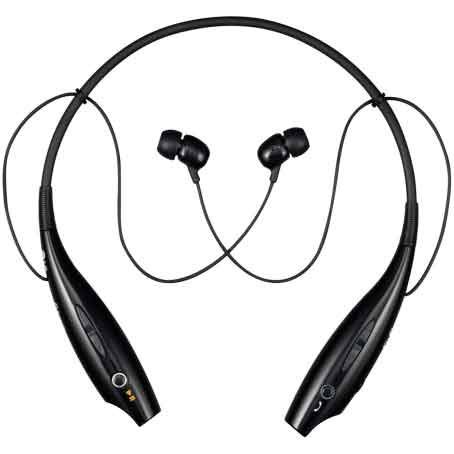 LG HBS-700 Bluetooth Stereo Headset provides some common functions – answer, reject and end calls. It also supports redial and call waiting. If the headset is connected to the mobile phone, you can hear the ringtone through the headset when you receive a call. If you listen to music when a call comes in, the headset will vibrate. The Bluetooth headset has multipoint support, which means you can connect two devices. In multipoint mode you cannot use the music playback function.
LG HBS-700 Bluetooth headset is a lightweight, comfortable headset with a unique design and fashionable style.
* Charging Contact: microUSB
* Noise Reduction
* Echo Cancellation
* Vibrating call alert
* The headset connects magnetically to the headphone socket when not in use
* Charging time: 2.5 hours
* Up to 10 hours talk time
* Up to 400 hours on standby
* Bluetooth version 2.1 + EDR
* Bluetooth profile: Handsfree (HFP) 1.5, Headset (HSP) 1.1, A2DP (Advanced Audio Distribution Profile), AVRCP (Audio / Video Remote Control Profile)
* Dimensions: 167.3mm, 135.6mm, 16.9mm
* Weight: 32g
In the box:
* Headset
* Charger
* User Guide