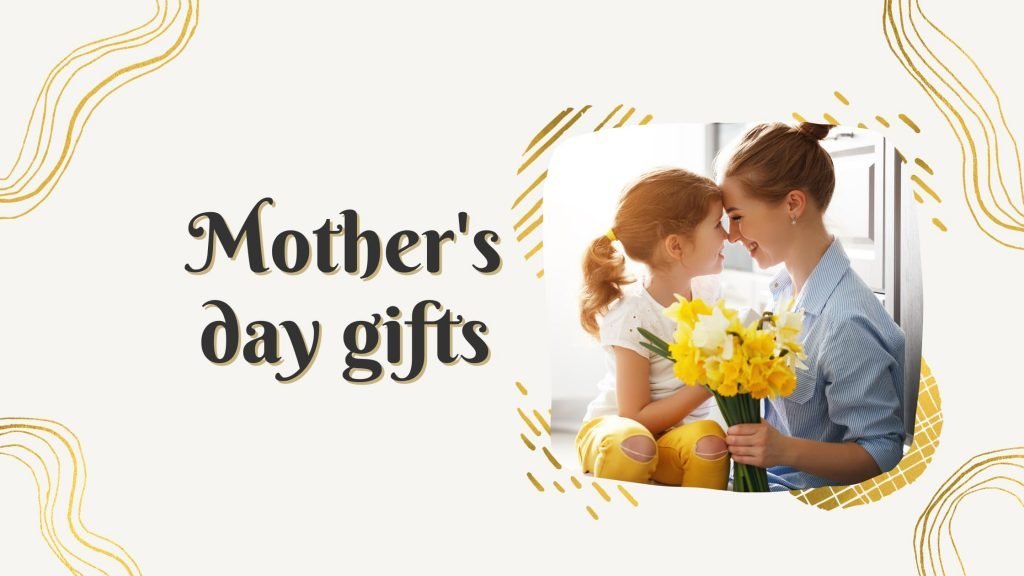 What could be the perfect Mother's Day gifts for mums that are always too busy looking after everyone else? This Mother's Day let her know how appreciated she is with the best present to go along with that thoughtfully hand-picked card.
A smartwatch will help your mum take out time to focus on her health and overall wellness while also keeping up with her schedule. Pair it with a perfect portable speaker that she can take on her nature treks regardless of the weather.
For mums that love their gadgets to be functional, classy, and elegant, we have the perfect pair of shiny gold wireless headphones among our gift ideas. They are perfect even for a professional setting.
Mum loves taking pics, or she's looking into starting her cooking blog? A clip-on light diffuser will help her get even illumination on every click! Add a PopSocket in the mix, and she can use it as a stand for her smartphone when looking up recipes.
If it's her first Mother's Day, remind her to keep her individuality. A lightbox for the artistic mum will help her keep her favourite hobby! Being a mom does not imply boring life. Give her a waterproof speaker so she can have all her wild pool parties with her friends.
And dads, reignite the flame with a fire-free flame lamp and help her remember she's still the woman you are madly in love with even after many years.
Dive into our selection of Mother's Day gifts sure to impress your mum with your thoughtfulness!
(P.S Maybe put in a MyTrendyPhone gift card to the gift set to let her choose a present of her liking too!)
Presents for Mums Who Want to Stay Fit and Fine
To mums always in their running shoes, a smartwatch will help them stay on track with their schedules, to-do lists, and their fitness goals.
Activity Tracker C20 for a Fun Summer Pool Party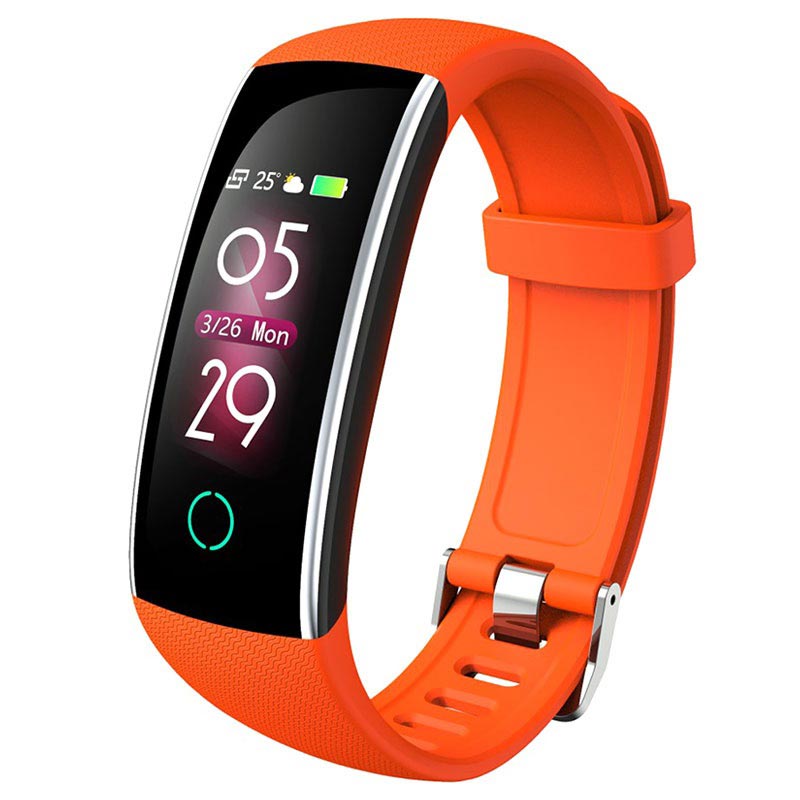 The activity tracker C20 comes with an IP68 waterproof feature allowing mum to unleash her inner child and enjoy pool dives. Its ergonomic design and lightweight construction make it comfortable for long-time wear.
This activity tracker not only monitors and analyses workouts in real-time but paired with a smartphone (Bluetooth 5.0), it receives notifications of calls, SMS, and social media activities.
Features mum will approve of
A smart design eliminates the need for charging cables. Remove the strap to find the USB port that connects to any device that allows charging.
Dive worry-free and make a splash, thanks to the IP68 waterproof rating for depths of up to 30 m.
The C20 enables automatic tracking and detection of sleep time and quality.
Apple Watch Series 5 for the Apple of Your Eye
The Apple Watch Series 5 comes with a large, always-on retina display with 1000 nits that allows viewability even in bright conditions. Expect efficient and faster performance from this iWatch with its new Apple S5 chipset.
Its sensors all cater to the needs of a fitness enthusiast and mums who love exploring new terrains. With its IP68-rated construction and gorgeous design, this smart watch suits all occasions of life.
Features mum will approve of
Comes with a built-in EKG sensor, optical heart rate sensor, a built-in compass, and GPS to meet all the activity tracking needs.
It supports electronic SIM card (Apple e-SIM), Wi-Fi 802.11 b/g/n, and Bluetooth 5.0, A2DP, LE.
Forget about charging cables with its wireless charging feature.
Accessories for Mums who Love their Smartphone and Tablet
Reading a recipe on the tablet or creating the perfect illumination on a smrtphone? these gadgets will make using smartphones and tablets easy.
4smarts Smartphone Flash Light Diffuser for Perfect Photos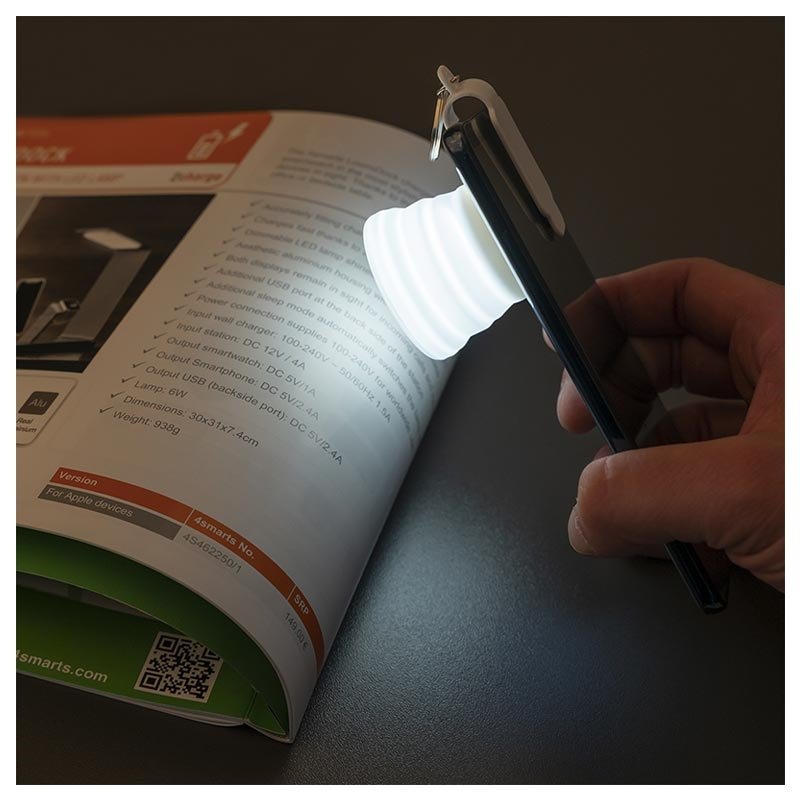 The 4smarts universal clip-on smartphone flashlight diffuser's soft materials and easy to use clip-on design makes it a handy accessory for mums that love to take photos.
Whether mum is looking to start a blog or be a media influencer, with this flashlight diffuser, she can get an evenly illuminated photo every time. Its soft body expands and allows you to turn your mobile's flashlight into a handy lamp.
Features mum will approve of
Soft material construction doesn't scratch your devices.
Its compact design makes using it hassle-free.
Expand it to increase the area of illumination.
PopSockets for Keeping Smartphones Safe from Slipping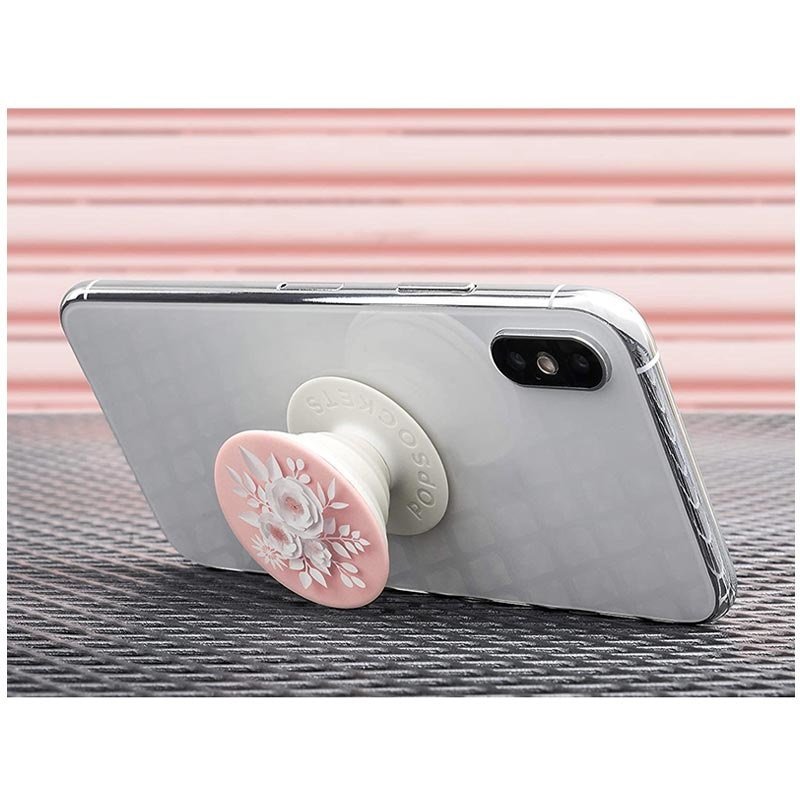 The PopSockets expanding stand & grip makes a good gift for mothers that make the most of their smartphones. Making a to-do list or taking calls, the PopSocket will make sure they never have to worry about dropping their phones.
The expanding feature also allows it to serve as a stand for smartphones and tablets. Forget about space-occupying phone stands from cluttering precious workspace when looking at recipes or taking video calls with this handy accessory.
Features mum will approve of
Beautiful feminine print adds to the beauty of her devices.
Compact design that doesn't take up too much space while providing complete functionality.
Smart Living with Smart Gadgets
The gift of smart gadgets will make any busy woman's life easier. A humidifier will help keep cold and hot weathers from robbing moisture from the skin. A smart key finder will keep all valuables safe.
Wood Texture Air Humidifier to Beat Dry Weather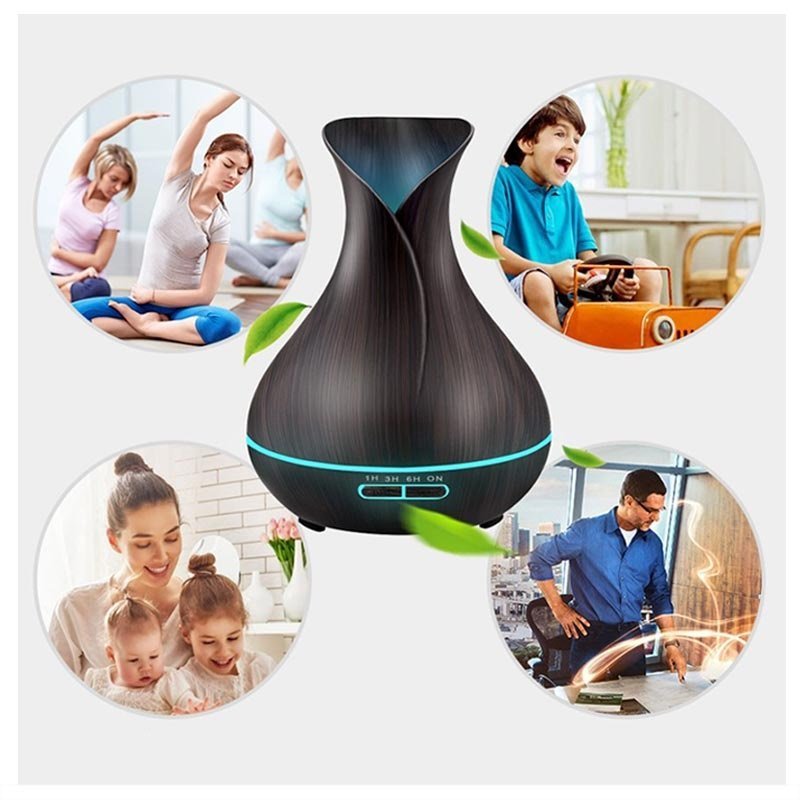 The Wood texture air humidifier comes with an elegant design that fits well into any home or office. A perfect gadget to have around during dry summers and winters that rob moisture from the air. Its ultra-quiet functioning allows you to use it in bedrooms too.
It uses high-tech ultrasonic atomisation technology that delivers fine mist which helps keep your skin healthy and protected from the elements of dry air. The device has a capacity of 550 ml allowing you to comfortably use it for a longer time without worrying about refilling.
Features mum will approve of
Beautiful wood texture design adds to the elegance of any space.
Comes with 7-color LED light that you can change based on your preference and mood.
Experience safe and carefree usage with its automatic power-off protection when the water tank is empty.
Lenuo Remote Wireless Key Finder to Keep Track of Valuables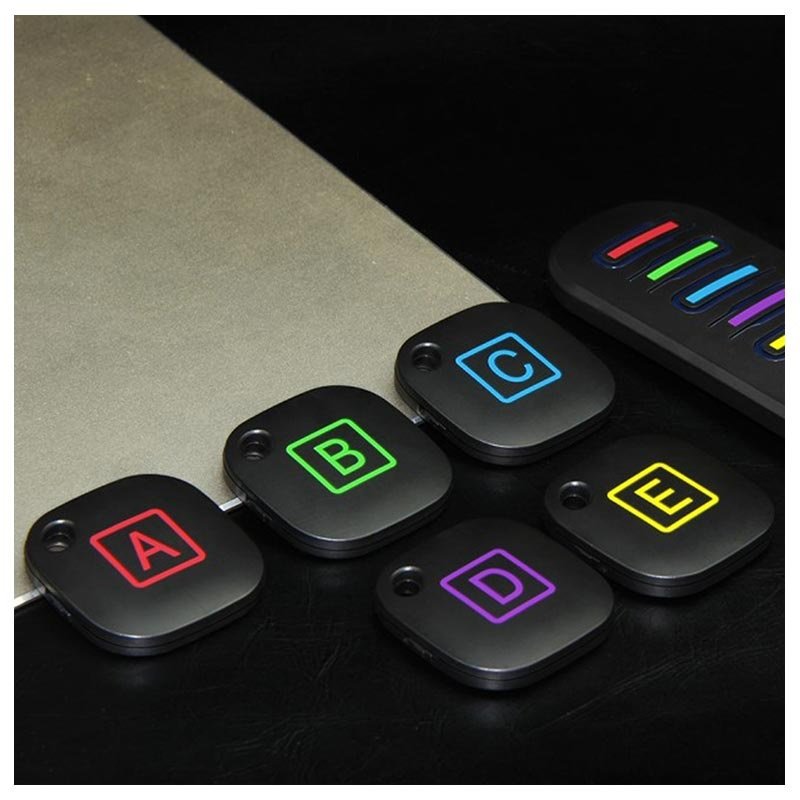 The Lenuo remote wireless key finder makes for an ideal gift for both stay-at-home moms and working moms. Never lose your keys or other knick-knacks with this smart gadget.
This little gadget is also ideal for travel. Attach a keyring to your must-have items and use the transmitter and receiver to get an alert tone directing you to the location of your items.
Features mum will approve of
User-friendly design and functioning don't require any expertise to take advantage of it.
Colour coded keyrings for easy use with almost any valuable items.
It comes with LED lights which make finding your things easy in low-light conditions.
Gadgets for Mums to Enjoy some Me-Time
A mom's life is a hectic and busy one. These gifts remind her to take some time for herself and enjoy her hobbies and passions.
Acrylic Drawing Board for the Artist Mum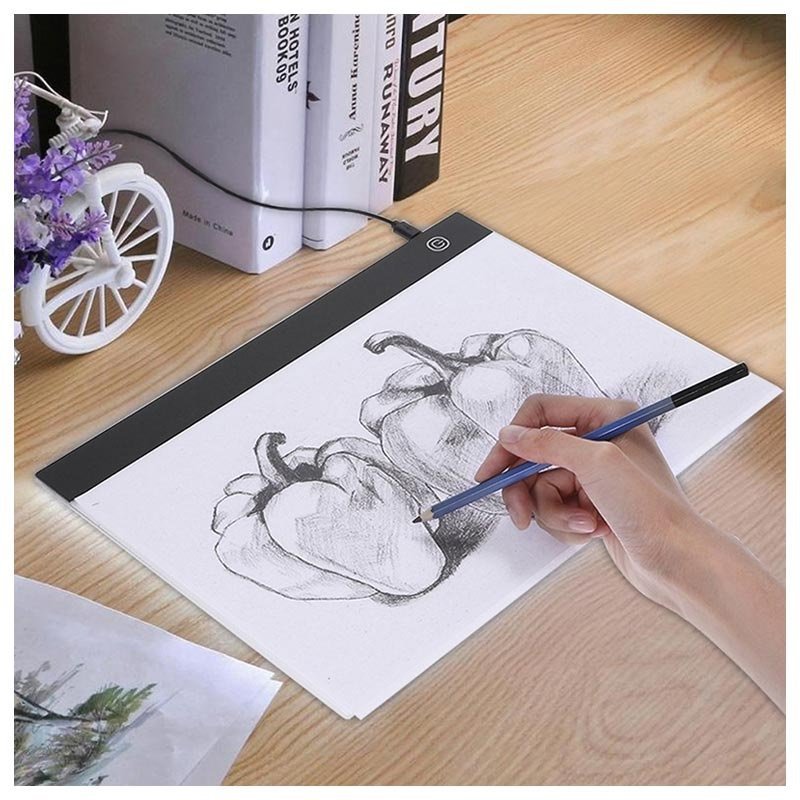 If your mum loves drawing the acrylic drawing board will help her get better at her craft. This sleek board comes with flicker-free LED technology that reduces strain on eyes while providing perfect illumination for drawing.
Thanks to its smart brightness memory function, this lightbox will remember the last brightness setting allowing you to get to realising your artistic ideas without any distractions.
Features mum will approve of
The acrylic board has a sleek and compact design that makes it easy to store and use.
You can use it as a lightbox for hand-drawn animations or other tracing activities thanks to its durable, highly-transmitting acrylic and LED brightness control.
Charge it using a power bank or USB outlets and enjoy using this highly portable gadget anywhere.
Guess TWS Wireless Earphones for Her Background Score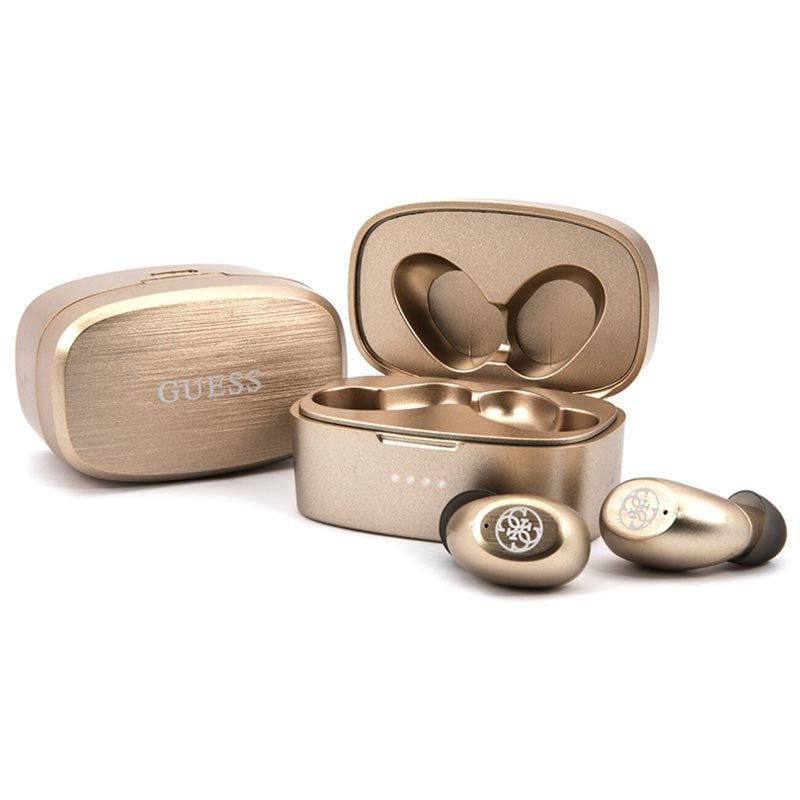 All things that glitter ain't gold, but the gorgeous gold Guess TWS wireless earphones will allow mum to have a great music listening experience. Inspired by a jewelry-like design, these earphones are a classy and elegant fashion statement.
The earphones offer a True Wireless listening experience and have an ergonomic and discreet shape for the most comfortable fit. In addition to delivering high-quality, clear sound, its integrated microphone lets you attend to your calls.
Features mum will approve of
The gorgeous design and finish of the earphones and the accompanying charging case make this gadget both functional and stylish.
With its Bluetooth version 5.0 enjoy a reliable and stable connection with your devices within a range of 10 m.
Portable Speakers to Unleash the Party Animal
Sometimes the right music can wash away the day's stress and fatigue. With these outstanding speakers help mums enjoy their favourite music whenever and wherever they want.
Flame Atmosphere Lamp S1 for a Romantic Evening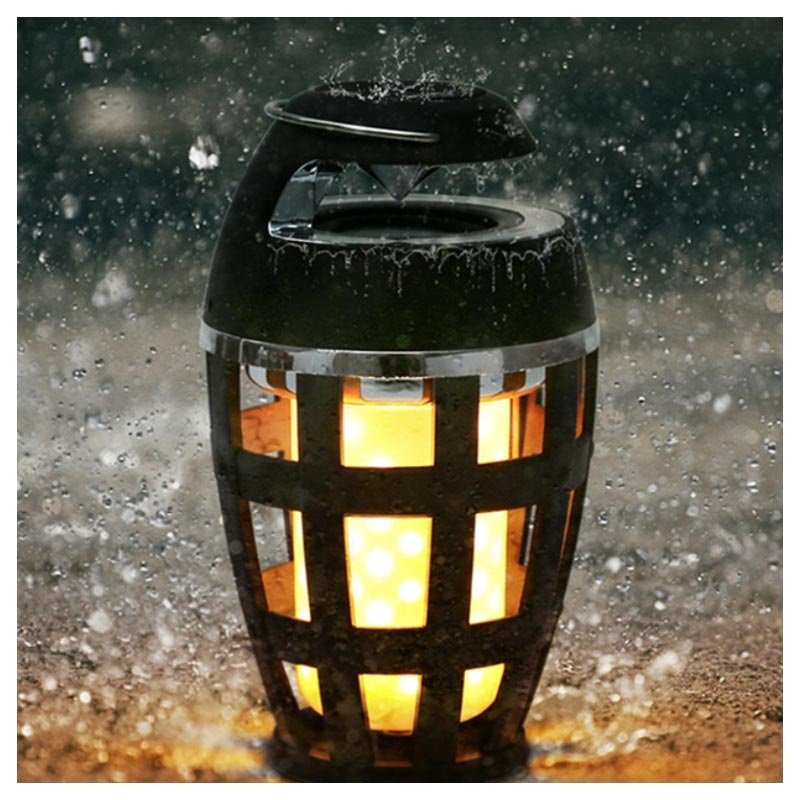 First-time dads, new mums need you to remind them how much you love them and how beautiful they are. The Flame Atmosphere lamp S1 creates the perfect date night when the baby has finally gone to sleep.
Celebrate her first Mother's Day with a night of relaxation with great music with this lamp that also acts as a Bluetooth speaker. If you are planning a little garden camping activity, you don't have to worry if rain or snow spoils the mood thanks to its IP65 waterproofing.
Features mum will approve of
The lamp comes with 60 LED lights built into a classic torch design that mimics the flicker of real flames, creating a warm and cozy glow without the fire hazard.
Its portable design and IP65 waterproofing let you set the mood under any place and in any weather condition.
Enjoy up to 6 hours of listening experience with its 1500mAh built-in battery and convenient button controls for music, volume, and LED light.
Waterproof Bluetooth Speaker for a Relaxing, Long Bubble Bath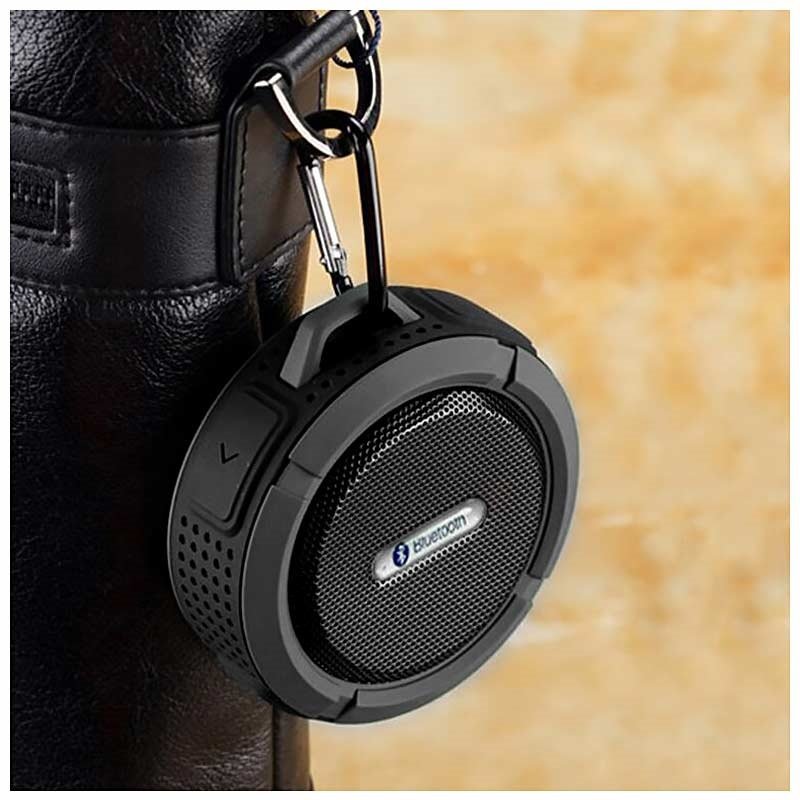 With the waterproof Bluetooth speaker C6, mum can enjoy her baths and unleash her dance moves to her favourite jams. This portable speaker also comes with a suction cup that allows fixing it on walls ensuring that it doesn't take up unnecessary space.
Its durable and rugged design also comes with a carabiner clip allowing mum to take it with her on her cycling and jogging trips. It also comes with handy control buttons and a microphone to answer calls and manage playback.
Features mum will approve of
Robust construction and features make the C6 speaker suitable for any environment and weather conditions.
Bluetooth connectivity allows connecting smartphones and hands-free call answering.
BONUS Gift Idea!
Nothing beats a personalised Mother's Day present as a functional gift that captures your sentiments perfectly.
Personalised Gifts in Just 2-minutes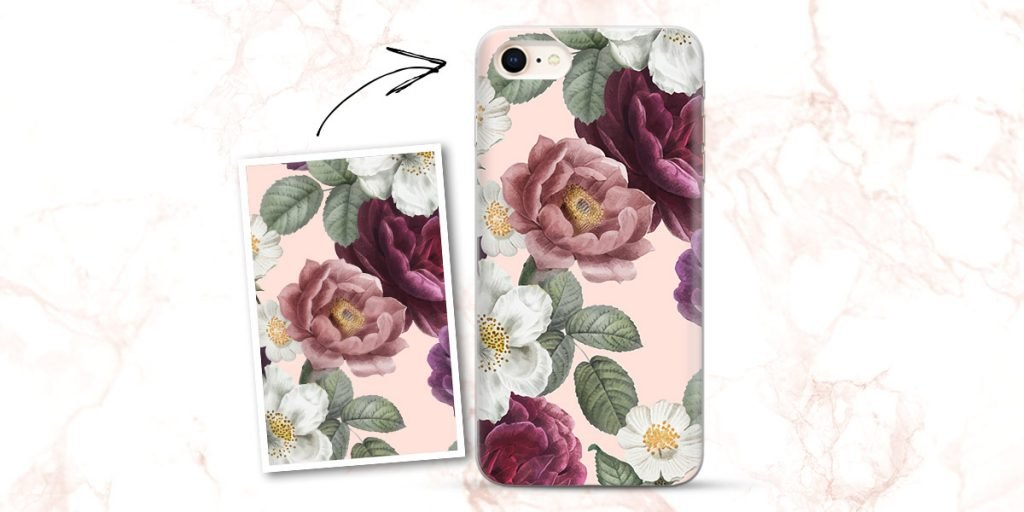 With MyTrendyPhone's 3-step gadget case personalisation of smartphone, tablets, power bank and accessories, you'll have the perfect and unique Mother's Day present ready in no time.
STEP 1:Select the device along with its brand and model to begin the process of creating a personalised case or gadget.
STEP 2: Select the case type for the perfect fit.
STEP 3: Upload your favourite picture with your mum or your design image.
Click BUY, and we'll have it delivered to your doorstep!
A Perfect Mother's Day
Breakfast in bed, a hand-made Mother's Day card and the perfect gift complete the Mother's Day gift set. But mum will also appreciate it if you did a little bit of cleaning around the house. Check out our range of cleaning and hygiene products to give your mum a day off.
We also offer repair and screen replacement service! So, if mum insists on continuing to use her cracked smartphone or tablet, bring it to us! Our professionals will put their expertise on and return it as good as new.
Looking for more Mother's Day presents in the UK? Get in touch with us, and we'll help you find the best gift that will make your mum happy and fit your budget.
MyTrendyPhone wishes all mums a happy Mother's Day!