Nokia has announced model 5250, the new mainstream mobile phone. Nokia 5250 is possibly Nokia's cheapest mobile phone with touch-screen.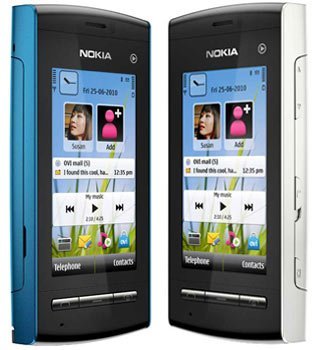 Nokia 5250 will be running under the Symbian OS. The internal memory is only 51MB, but the phone supports microSD memory cards up to 16GB. You will also find a built-in FM radio, a free copy of Guitar Hero Mobile 5, messages and e-mail, access to social networks and a 2 megapixel camera. TFT screen diagonal is 2.8 inches and it has 640 x 360 pixel resolution. Nokia 5250 lacks 3G and Wi-Fi. The mobile battery will provide up to 8 hours of talk time and 18 days on standby.
The phone weighs 107 grams and comes in several colors: black, white, blue and purple. Nokia 5250 will be in out in shops in the fourth quarter and is expected to cost around £ 100.