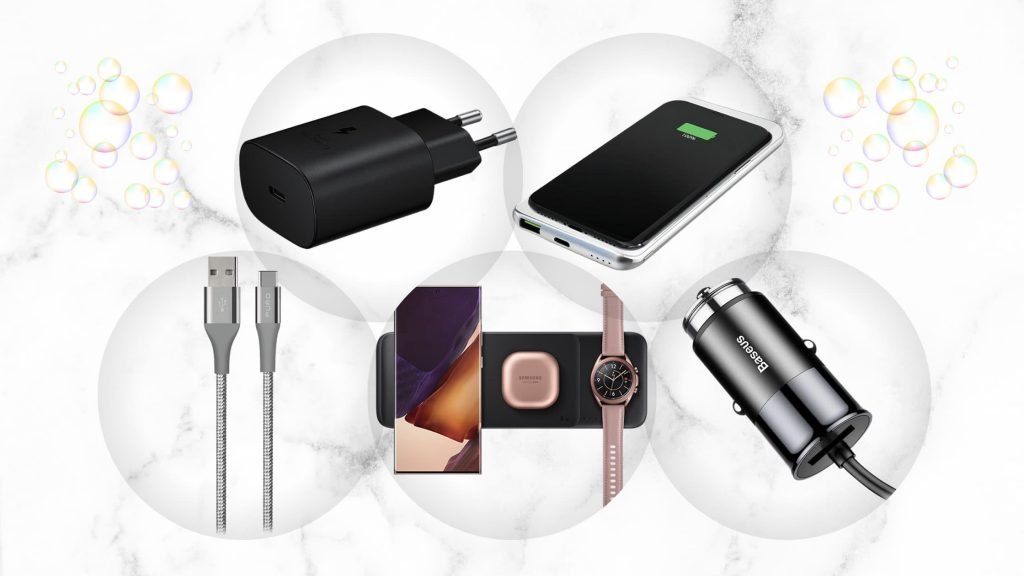 A phone battery is something our smartphones cannot go without. This means a flat battery is something we cannot put up with. That is why we would like to present you with the best phone chargers on the market and help you prevent inconveniences in any possible situation.
Nowadays, the producers of mobile phone accessories have been giving their best to keep our devices running for as long as possible. Our busy lives keep us away from home (and power sockets), so alternatives in phone charging have become some of the manufacturers' top priorities.
The most common type of charging is still plugging a cable into a wall socket, but what if there is no socket anywhere near? Then you can use a power bank that you carry in your bag, or a car charger if you are in the car.
If you are in a hurry and your battery is nearly flat, you can use a fast charger for an instant energy boost. And on those quiet days at the office, you can elegantly use a tangle-free wireless charger installed on your desk.
All the mobile phone chargers can be categorised according to the charging technique and purpose and then further divided into subcategories. Once you discover them all, you can choose the best option for you.
The Ways of Charging a Mobile Phone
There are various possibilities for charging your mobile phone. They depend on where you are and what energy percentage you want to achieve within the time you have.
According to the method they use to charge your smartphone, chargers can be divided into wall chargers, fast chargers, wireless chargers, and portable chargers. Let us discuss the pros and cons of each.
Wall Chargers – The Most Common Method of Phone Charging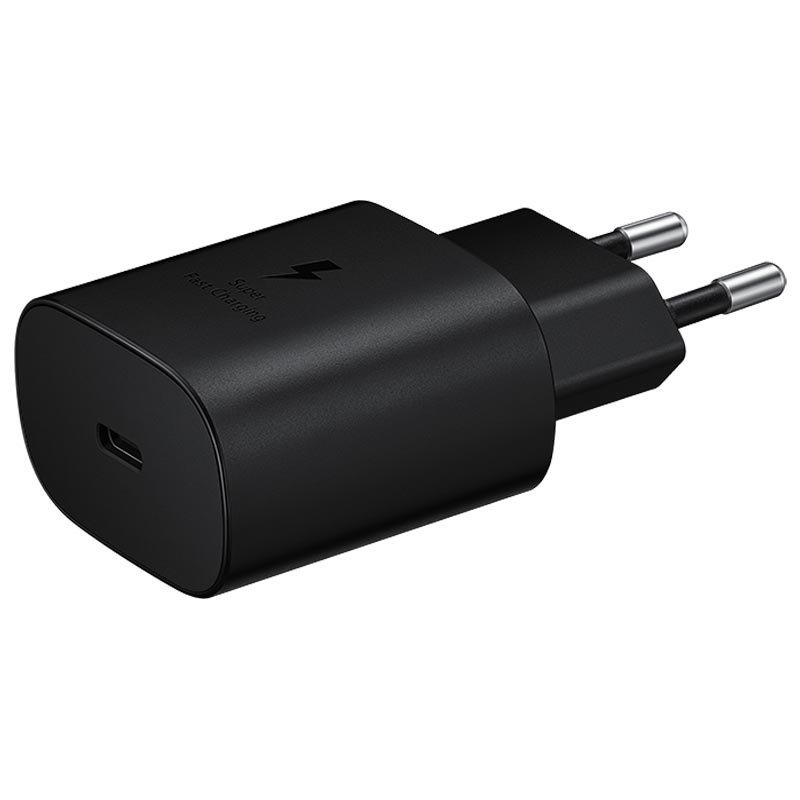 It is still the cheapest and most convenient for most of us to charge our mobile phones with a USB charger that comes with a new phone. They are compatible, the brand guarantees their safety, and they do not cost us any extra.
One side of a USB cable is typically a type-A port. It is the most common USB connector also found on computers and the one people usually refer to just as a USB. That is why it is recommended to buy a charging plug with a USB-A port when you want to get a new replacement unit.
The other end of the cable depends on the mobile phone model and can be a micro USB, USB type C, or Lightning. Micro USB ports are typically for older phone models, and they have been slowly replaced with the latter two types.
Types of Phone Connectors by The Phone Models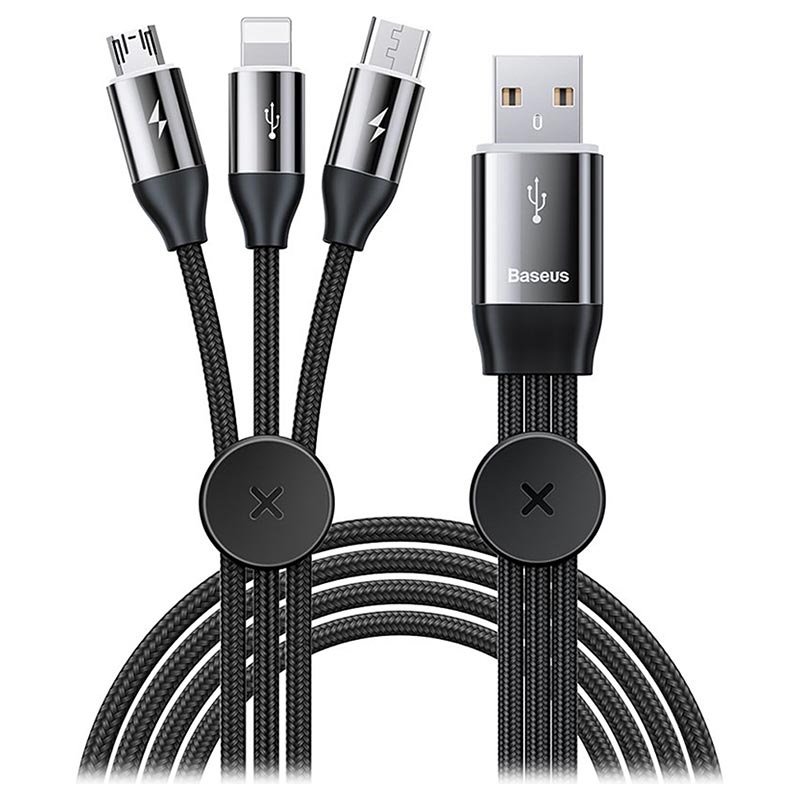 USB-C and Lightning cables have connectors which are symmetrically designed for more convenient use. There is no right or wrong way of plugging a connector into a device. Lightning cables were introduced with iPhone 5 and are typically used with Apple devices.
MicroUSB connectors are easy to differentiate as they are designed asymmetrically, and there is only one way of plugging them. Every other way, or even forced plugging, can damage the phone's port.
Fast Charger – Get the Energy Quickly and Easily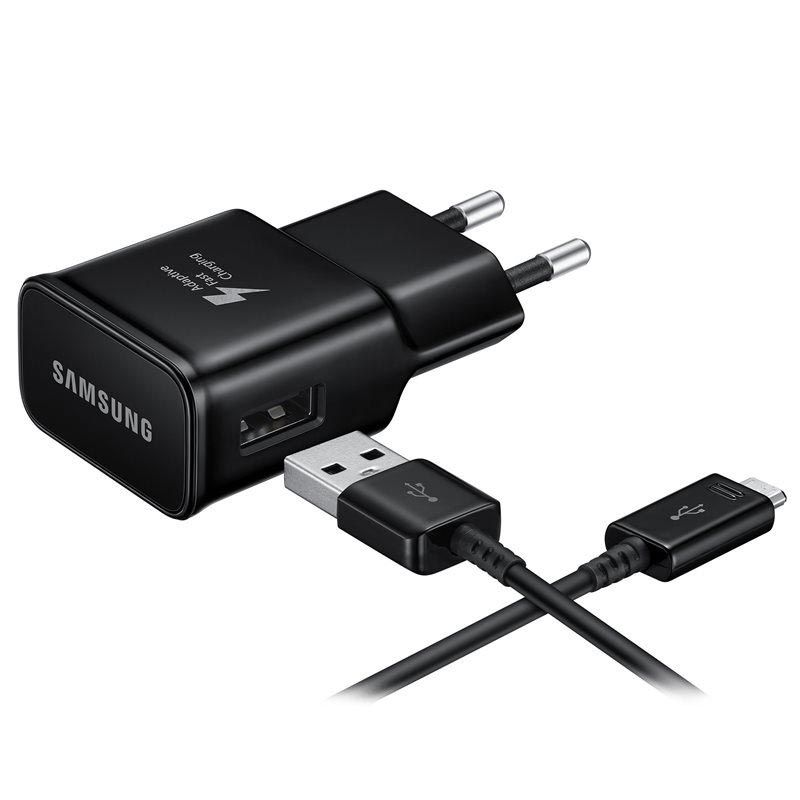 Quick charge is the best option for people who are in a rush, or the impatient ones. The charging time is up to two times faster than with other smartphone chargers.
The most important thing about getting this type of charger is to check whether your device and the charger are compatible and support a quick charging option. The industry standard for this kind of charging is known as USB Power Delivery or USB-PD for short.
If you have an Android smartphone which supports this option, you should obtain a cable with type C connectors at both ends and a plug with a USB-C port, and you are good to go.
When it comes to the iPhone, the models from the iPhone 8 also support fast charging. It is not so popular because not many of these models come with the necessary equipment (Lightning-to-USB-C cable and type C charger) but if you buy it separately, you can also benefit from this practical option.
Wireless Charger – Fewer Cables for Less Mess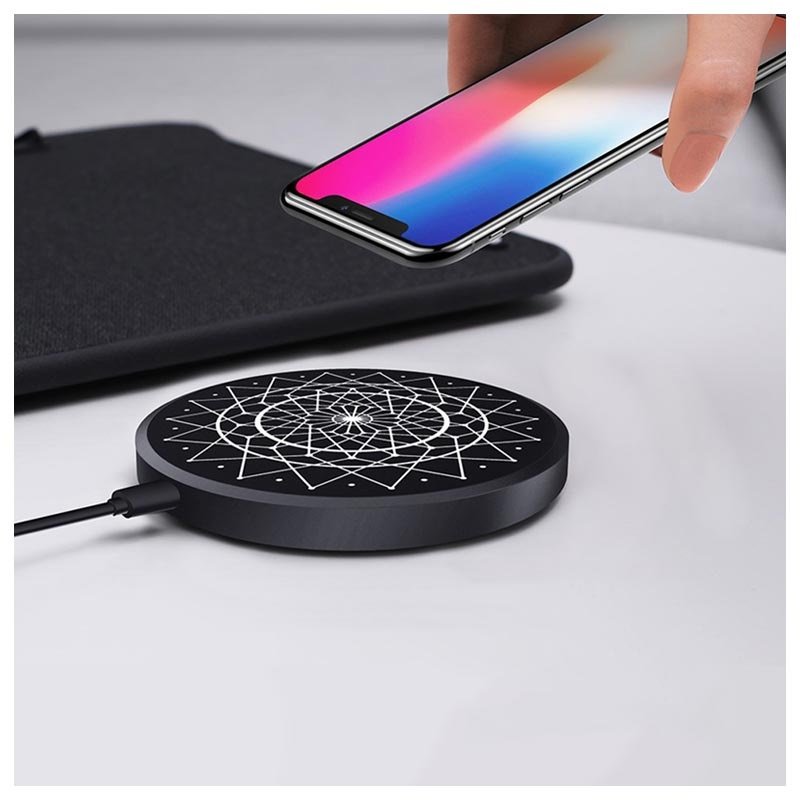 Wireless charging is a very practical feature of recent phone models because it reduced the number of cords and cables used for charging. The power is usually transferred by putting your smartphone on the charger's surface.
Wireless chargers are also known as Qi chargers (pronounced 'chee'), which means "energy flow" in Chinese. The flow between the phone and the charger does not involve any cables. This energy transfer occurs between the charger and any Qi-compatible device.
However, the term 'wireless' is a bit misleading in this case, as the charging unit should connect with a power source via cable. These chargers are stationary accessories, but their practicality lies in the fact that all you have to do to get your phone charged is to place it over the charger.
Although a wireless charger minimises the number of cables around your working area or home, charging time is much slower than other charging alternatives.
Power Bank – Your Energy on the Go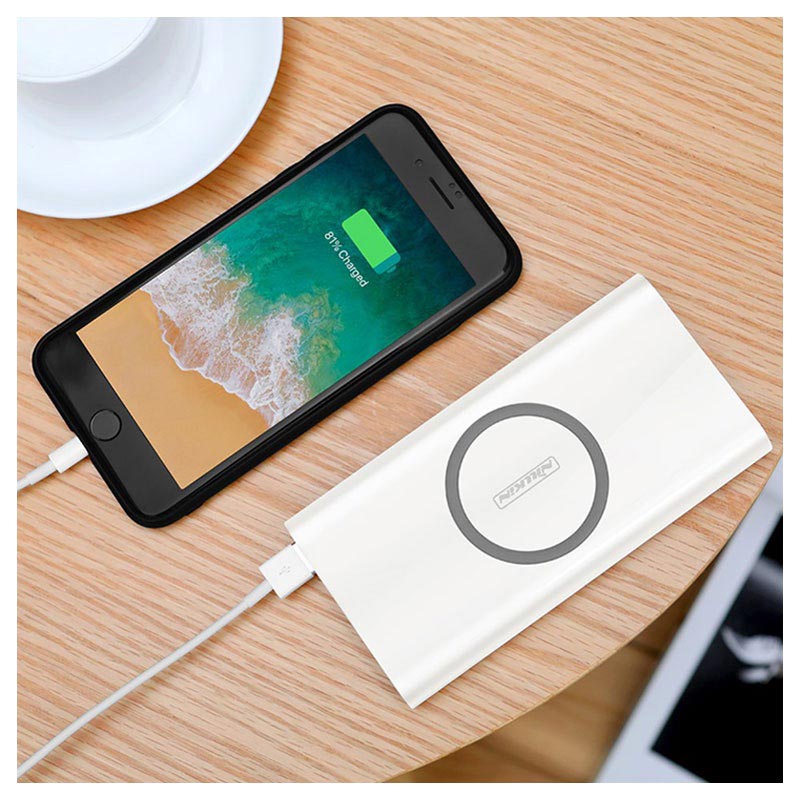 Power banks, also known as external batteries and portable chargers, are an innovative charging option in the world of smartphones. It is energy in your pocket!
Basically, power banks are portable chargers which, when charged, act like phone chargers. You can bring them everywhere and give your smartphone an extra boost of energy when it needs it.
A power bank connects with your device via a cable and it must be compatible with your phone. We measure charger power in mAh, and the device to be charged should be of equal or lower strength than the power bank.
The power bank itself can charge at various power sources. The most practical version of this powerful device is a solar power bank, the version that transforms solar energy into fuel for your smartphone.
Just make sure you follow our power bank safety tips, and you cannot go wrong with this powerful mobile accessory.
Use a Charger in Any Situation
It is not only how you charge your phone but also where you want to do it. Your everyday routine should not be disturbed by charging the smartphone battery.
We are going to show you how different charging options function in practice. Take your time to analyse our suggestions and select the model that matches your lifestyle perfectly!
Portable Chargers for Active Life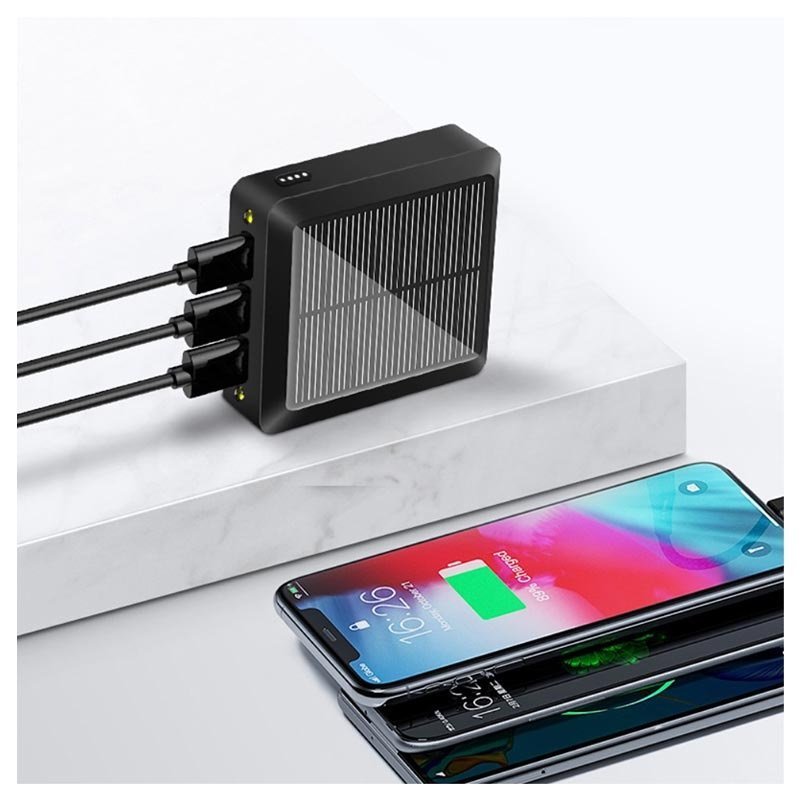 If you are an outdoorsy person, a power bank is the best solution for you. If handled properly, this portable battery pack will never leave your battery flat.
However, make sure to choose a design that is not too bulky. Nowadays, there is a range of slim models. They are equally powerful, and they do not take up much space in your bag and are not too heavy to carry around.
External batteries are convenient for adventurers because they do not impede the limits of your activities. Consequently, you can find water-resistant and solar power banks functional in various situations and weather conditions.
Car Chargers for Energy on the Road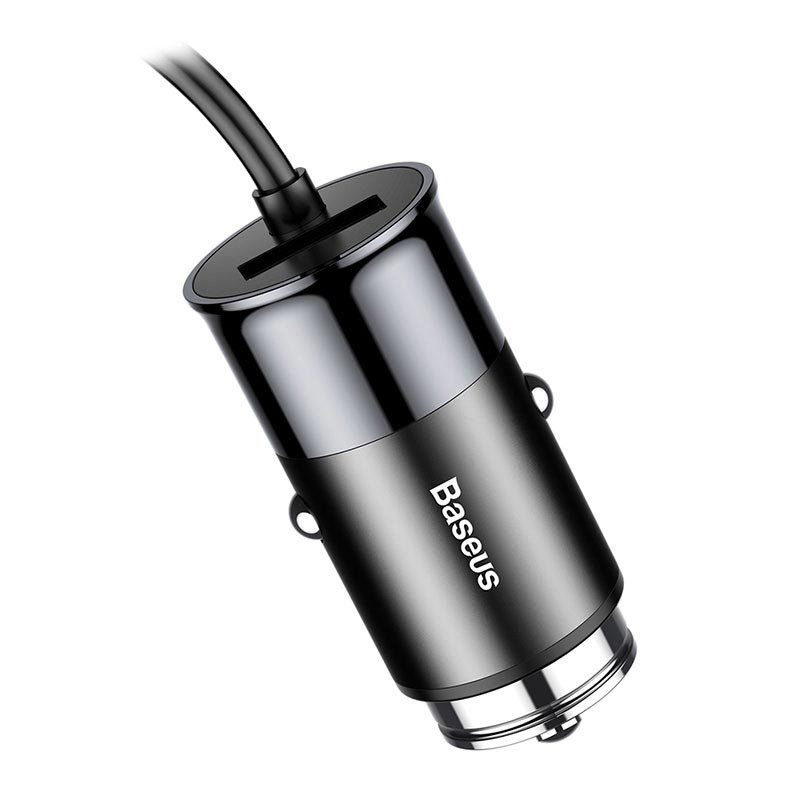 If you spend a lot of time on the road, there is no need to worry about your phone battery anymore. The market now offers different car chargers specially made to charge your battery while you are in a vehicle.
A car charger is a practical accessory which uses the car's battery to transfer energy to your mobile phone. It is installed on the cigarette lighter in the vehicle.
The charging technique depends on the model of the charger, and some even have a double USB port to charge more devices at once.
Charging Stations for Neat Working Space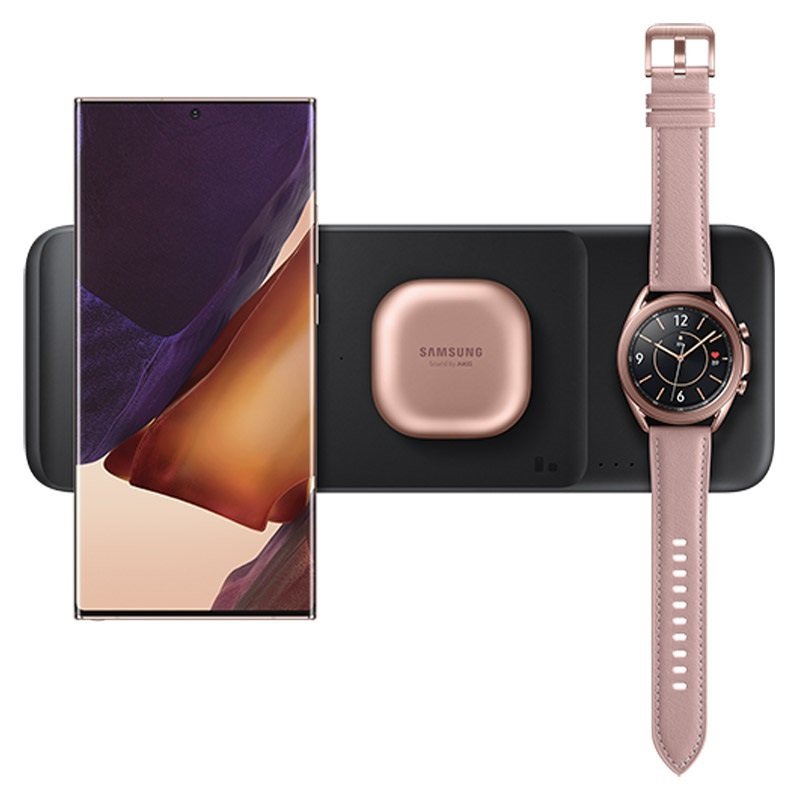 Charging stations, also known as docking stations, are stationary units which, like car chargers, apply various methods of charging devices depending on their model.
Docking stations are neat and stylish, they most often use a wireless type of charging and can charge more devices at the same time.
They are a great solution for a busy household filled with devices which support the same charging option. Not only do they help you charge all these gadgets, but they also look nice.
Charging Tips which Enhance Your Battery Life
If you want to increase your phone battery life in the best way possible, you should not just worry about what you charge it with, but also how you charge it and handle it in general.
MyTrendyPhone has created this practical list of tips for all those who want to handle their devices' batteries properly.
The Lithium-Ion smartphone batteries do not tolerate temperatures that are too high or too low. The optimal temperature to keep your phone in is between 0-35℃ .
Your battery does not charge at an even rate. For example, it takes less time to charge it up to 50% than from 50% to 100%.
Despite popular belief, you should not charge your phone battery up to 100% for optimal performance. Your battery performs best if it is charged regularly to up to 80-ish%.
Also, do not let it drain entirely. But do not charge it unless it has less than 20% power.
To enhance the charging, do not use the device while it charges. Let it rest, our gadgets need some time off too.
The brightness of the screen also drains the battery. Lower it or set an eye comfort option if your smartphone supports it. Also, avoid animated backgrounds, as they use more battery than pictures.
Disable notifications you do not need and avoid vibration whenever possible.
Turn Wi-Fi and Bluetooth off if you do not use them.
Turn off automatic updates. Many apps update automatically without you being aware. Change the settings to improve battery life.
If you do not want the hassle of finding out what's best for your smartphone, let it do it for you and use the battery management option on the device.
Boost the Energy Your Style
A healthy battery equals a fully functional mobile phone. That is why it is of utmost importance to apply charging options that best fit your lifestyle and follow the charging advice.
The market offers a variety of phone chargers within different price ranges. If it is not only about practicality, you can choose amongst a variety of designs or even design your own gadget.
So, if you are in search of an iPhone charger, Samsung charger, or charging device for any other smartphone brand, check out our selection. Not only will you find everything you need in one place, but you will also benefit from low prices and outstanding service.