Imagine that you are a big tech company about to release your next flagship handset. Sure, it's impossible for you to keep all the info about the phone hidden – after all, we do live in the era of the Internet – but you try your best. Right? Well, Samsung doesn't seem to think so, because the company's Indonesian website recently (almost a week earlier) leaked a video teasing the upcoming Samsung Galaxy S7 Edge. What's it about? Let's have a look.
The Galaxy S7 Edge to Be Waterproof and Support Wireless Charging?
The video shows Indonesian archer Dellie Threesyadinda using an unnamed Samsung phone while exercising, jogging, and training, and although the entire clip is in Indonesian, we can still make out some of the new features the phone will boast. For example the handset manages to work in and survive a downpour just fine, meaning that it will most likely, as rumoured, be waterproof. However, the description beneath the video states something completely different: "This product is not water-resistant and it should not be exposed to and/or submerged into water/liquid". Needless to say, this statement caused a bit of confusion among Samsung fans worldwide, who immediately assumed that this is the Galaxy S7 Edge (due to the curved edges of the display).
In the video, we also see Threesyadinda using the next Galaxy device with a wireless charging pad, which might or might not confirm the fact that Samsung's flagship will support wireless charging. The design of the smartphone in question appears to be very similar to that of the Galaxy S6 and S6 Edge, and if you remember, we've heard rumours that the looks of the new S7 phones probably won't change at all. Still, if you compare the handset in the video to the leaked images we've seen so far, you will realize that they don't exactly look like. Again – we are a bit confused.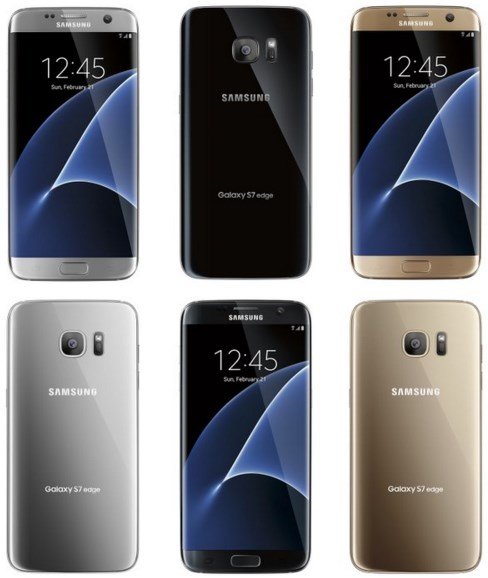 The clip ends with Threesyadinda winning a gold medal at an event and her mother taking pictures of her. Seeing that her mother is in the stands and Threesyadinda in the arena, we can assume that this Galaxy phone (whichever it is, we don't know at this point) will offer improved zooming or perhaps better picture quality.
We will find out all of this and more at the Mobile World Congress on the 21st of February, when Samsung is set to reveal the Galaxy S7 and the S7 Edge.