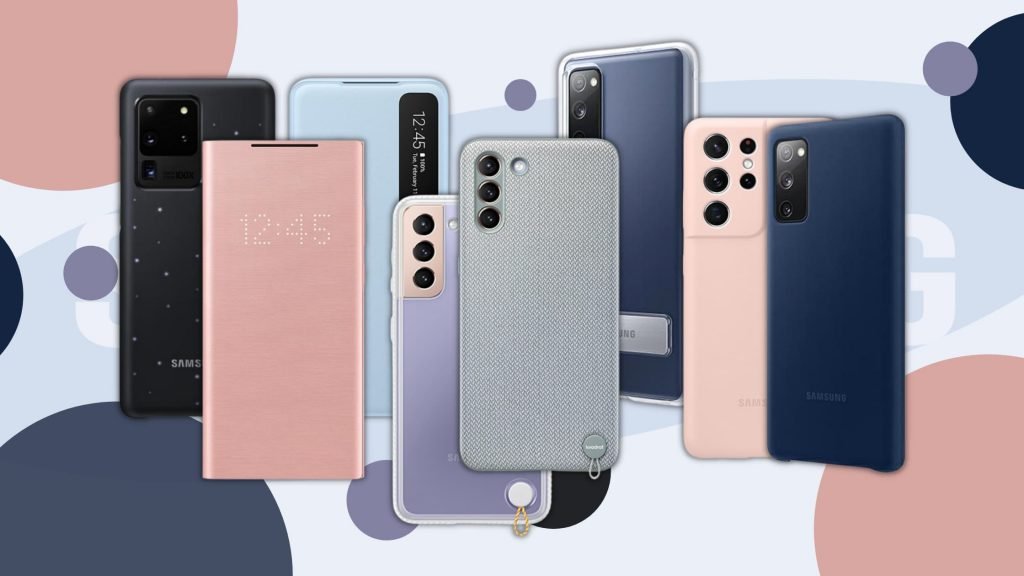 You cannot go wrong with an original. Samsung cases for your Galaxy S20 or Galaxy S21 will keep them fabulous for longer. These original offerings from Samsung are designed to give your mobile phone the best protection.
The right cover should offer the right fit and meet the requirements of your lifestyle. When you choose an original Samsung cover you can be sure that the fit will be snug and perfect. And with plenty of styles and designs to choose from, you are bound to find a perfect match.
In this post, we cover official Samsung covers and cases available to you. We also discuss their plus points and where they can potentially not be the right choice.
Soft Clear Case: Gentle and Protective Samsung Cover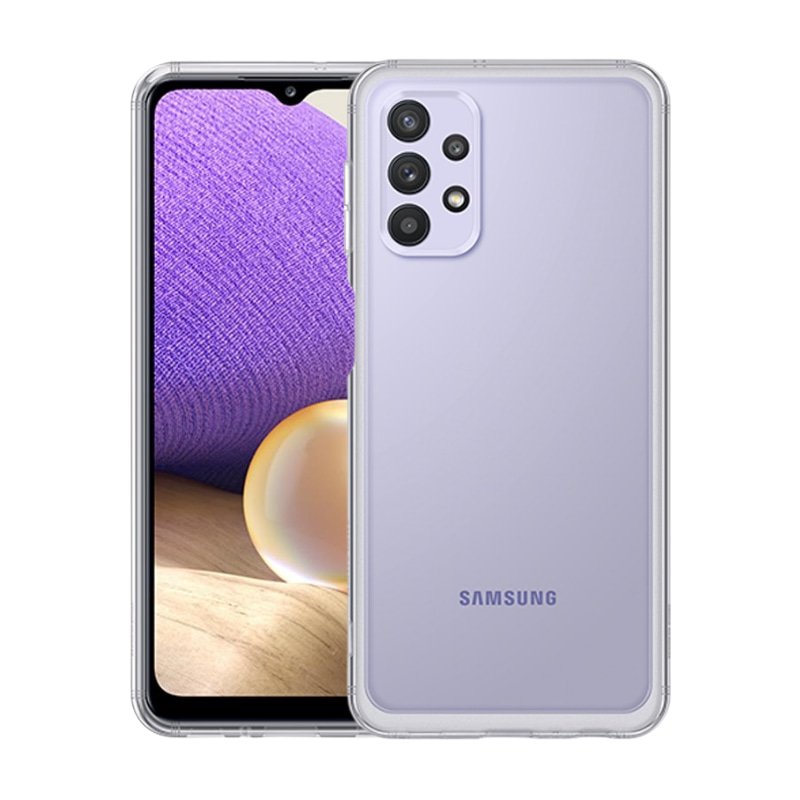 Do not be fooled by the delicate feel of Samsung's soft clear case. This case does a great job of protecting your smartphone from scratches and bumps. And the soft silicone material is gentle on your skin without compromising the grip.
The clear case is available in a transparent style to allow you to showcase the brilliance of your Galaxy A32 (5G) mobile phone. Or you could choose a more dramatic style with the black tint soft clear cover. The black tint adds a level of depth to the colour of your Samsung phone.
These clear cases are made from durable and flexible thermoplastic polyurethane (TPU). The flexibility allows you to easily put it on your phone.
This durable cover also allows you to accessorise. You can easily attach a wrist strap or lanyard to the case to enhance portability. Or perhaps, add some cute charms for a dash of personality.
Clear Cover: Covers That Let Your Smartphone Shine Through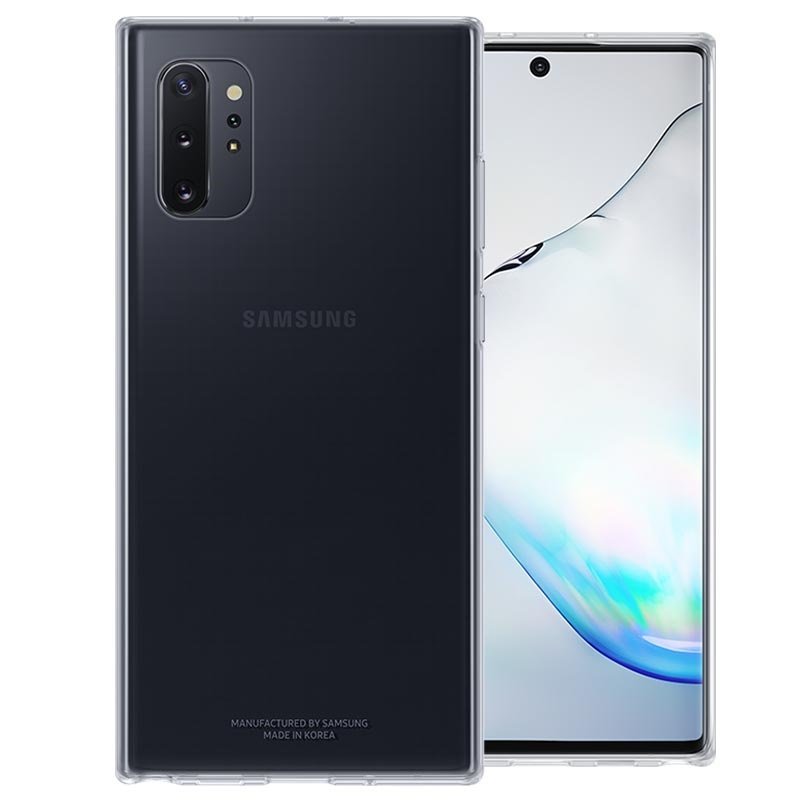 Want your Galaxy phone from S10, S20, Note10, and S21 series to shine in all its glory but also be protected? The clear cover from Samsung will do just that. This cover will allow you to show off your device while keeping it safe from scratches.
These transparent covers are made from durable materials that are flexible and lightweight. You can protect your mobile from scratches and bumps without adding any additional bulk with these cases.
The case covers the buttons and also comes with precision cutouts for ports and cameras that do not disrupt functionality. However, it is recommended to take the cover off when using your mobile phone's Wireless PowerShare feature.
Silicone Cover: An All-Time Favourite Choice for Every Phone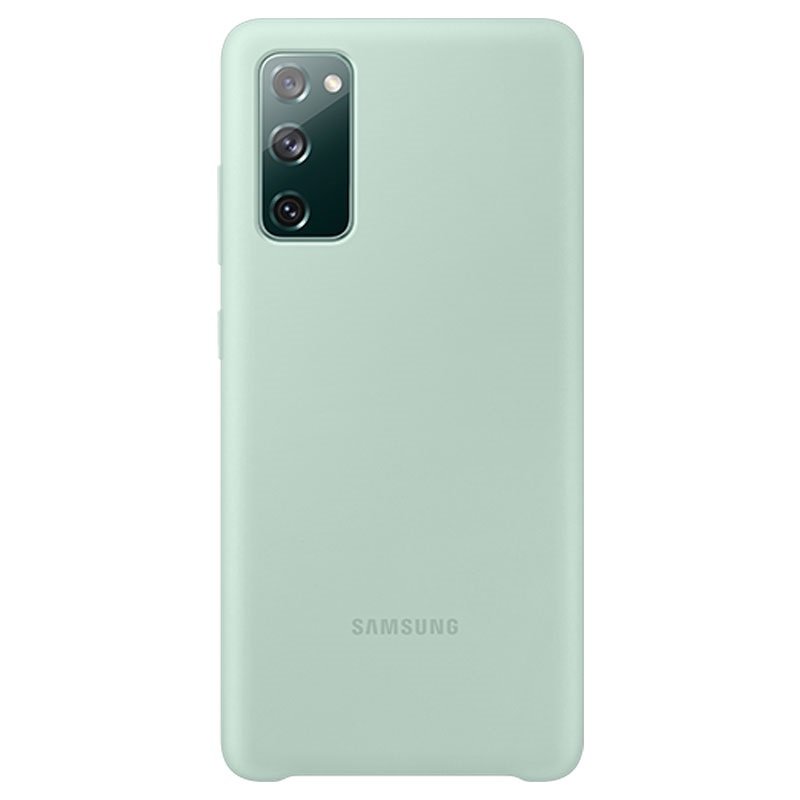 Silicone covers are everybody's favourites, and Samsung's silicone covers will be your perfect choice too! These mobile phone covers are made of flexible and durable silicone that feels amazing.
The scratch-resistant nature of silicone will ensure your cover does not look shabby. These covers come in multiple colour options too! You do not have to stick with just white and black. You can choose from Navy, Grey, Pink and Blue.
Do you love your S pen? Samsung also offers a silicone cover with S Pen for your Galaxy S21 Ultra 5G in black. With this inclusive cover, you will never lose your S Pen. It is recommended that you remove the cover when using the Wireless PowerShare feature.
Its soft and comfortable grip will always put you at ease. Give your smartphone cushiony protection with Samsung's silicone case!
Soft Touch Cover: Silky Smooth Covers That Won't Let You Down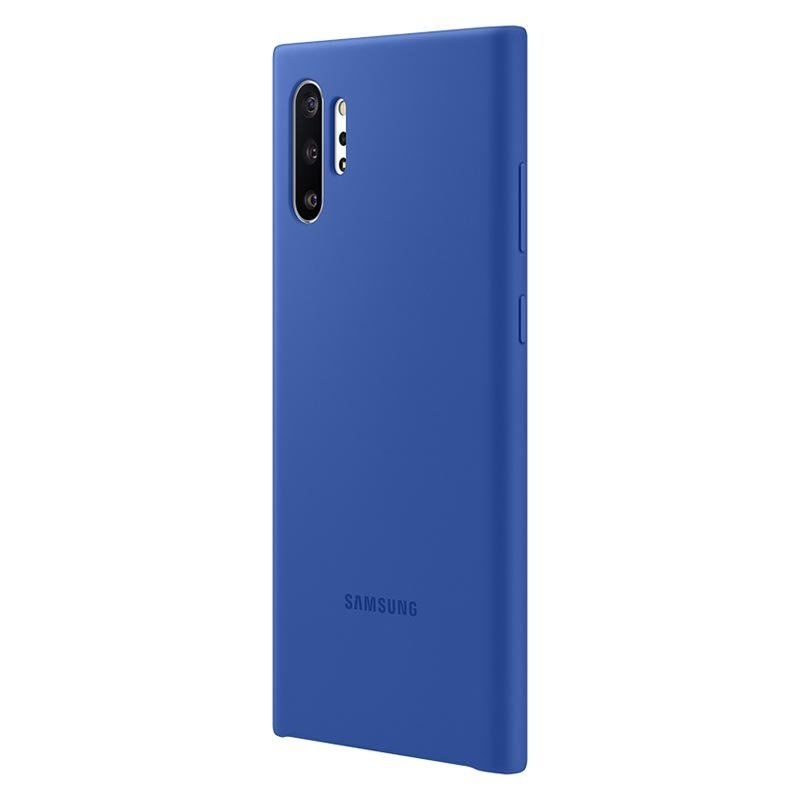 Soft-touch covers for your Note10 and S10 series phone, and also Galaxy A71 and Galaxy A51 are a great choice. These silicone covers are just 1.4mm thick ensuring that protecting your phone does not have to be a bulky affair.
These covers are fun and functional. The soft material makes pressing buttons easier in comparison to cases made from hard plastics. The cover also has precision-cut holes for ports and cameras, so functionality is never obstructed.
In addition to black and white, you can also choose soft colours like pink and blue. These soft cases let you display your playful personality in style.
Gradation Covers: Covers that Add Style to Your Smartphone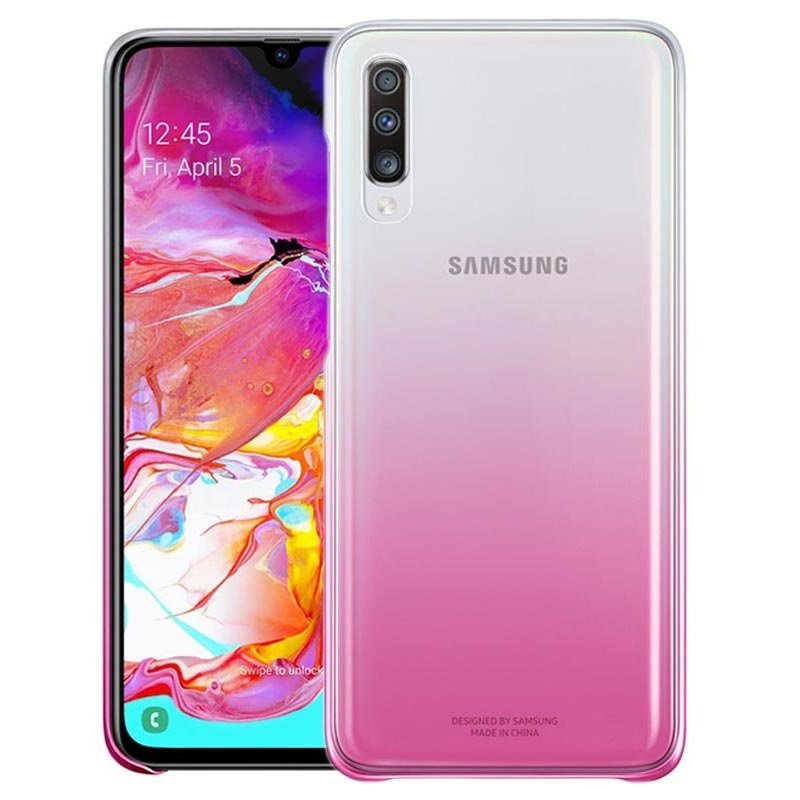 If boring clear cases or single colour silicone cases are not your style, then gradation covers will have you falling head over heels. Samsung's gradation covers add a bit of style and drama to your mobiles.
These cases come in three fades: Black, Violet and Pink that instantly elevate your mobile phone's beauty. This gradient cover will create a beautiful effect with its prism design, no matter if your Samsung Galaxy smartphone is black or a dazzling blue.
Stand out from the crowd with this stylish and functional case for your Samsung device.
Leather Covers: A Classic Choice for Every Professional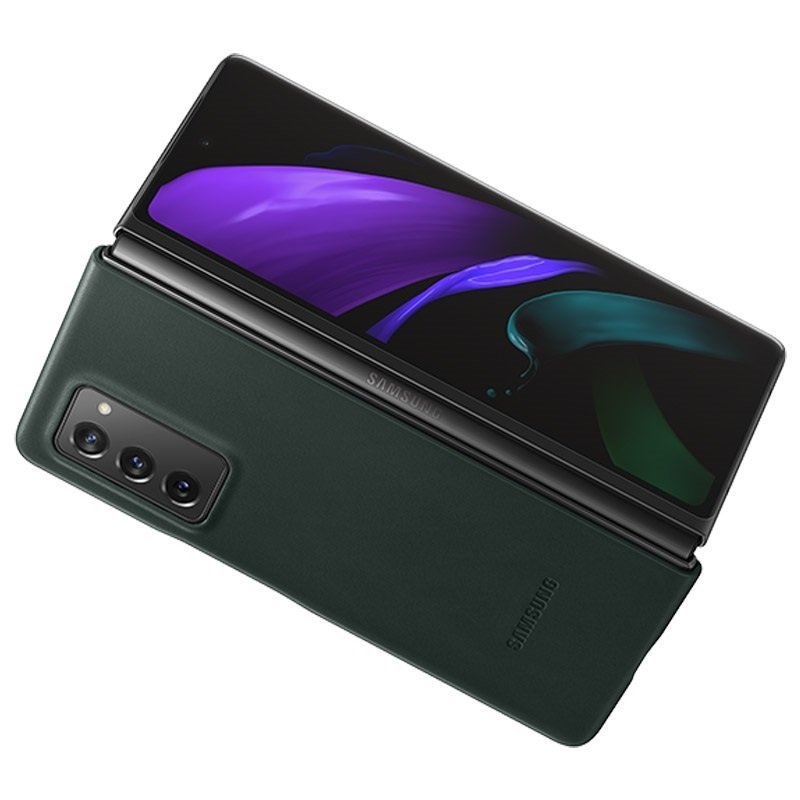 Leather has always been an item of luxury and sophistication. These Samsung cases are a great choice for those that love authentic fashion that is also functional.
The leather cases come with aluminium buttons that add to the glamour of the phone case while maintaining the functionality of the smartphone's buttons. It also has a soft inner lining made of microfibre that is gentle against the surface of the mobile phone.
With these cases, your Samsung Galaxy mobile phone will be the epitome of luxury. The case protects your phone from external dust, scratches and bumps, as well as from internal scratches. You can go for traditional Brown or Black leather, or try something different with the Green shade.
You can also get a Samsung leather cover for your Galaxy S10, S20, S21, Note10, Note20, Galaxy Z and Galaxy Fold series!
Wallet Covers: Samsung Cases with More Functionality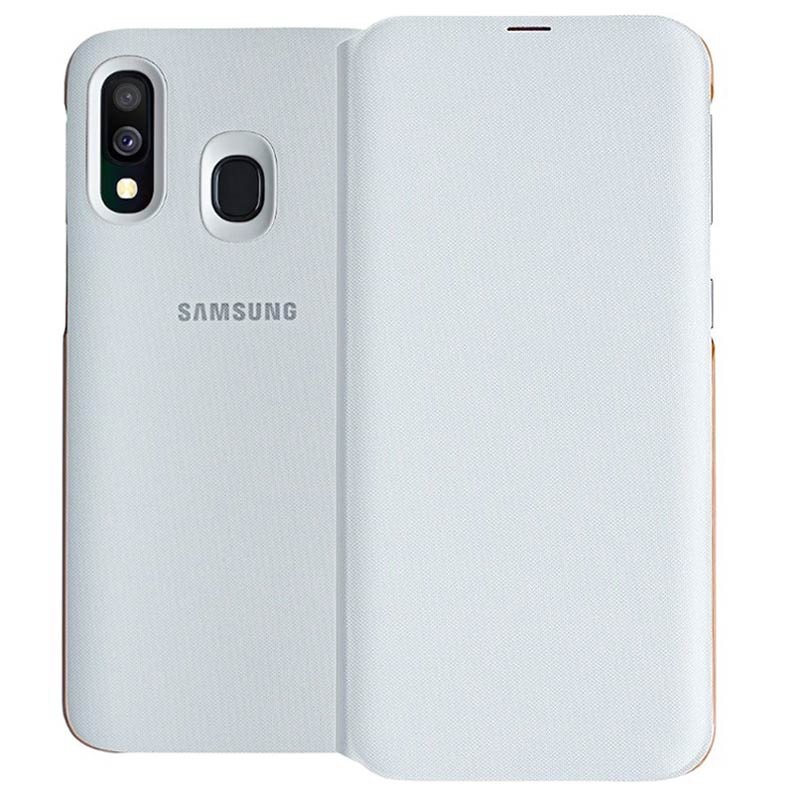 If you are one of those people that love multifunctional products, then Samsung's wallet covers are for you. These covers allow you to reduce the bulk on your wallet by offering a card slot.
The folio-style of the wallet cover also helps protect your phone's screen. The cover enhances its protection with side protection keeping the corners of your phone safe.
The two-tone colours add to the stylishness of the cover. With this cover, you can turn on and off your smartphone's screen by opening and closing the cover.
This slender and sturdy case also comes in the S View variant. The S View wallet is ideal for the Galaxy A51 or A71, Note10 Lite or Galaxy S10 Lite. It allows you to keep an eye on important notifications.
Kvadrat Cover: A Little Less Trouble for Mother Earth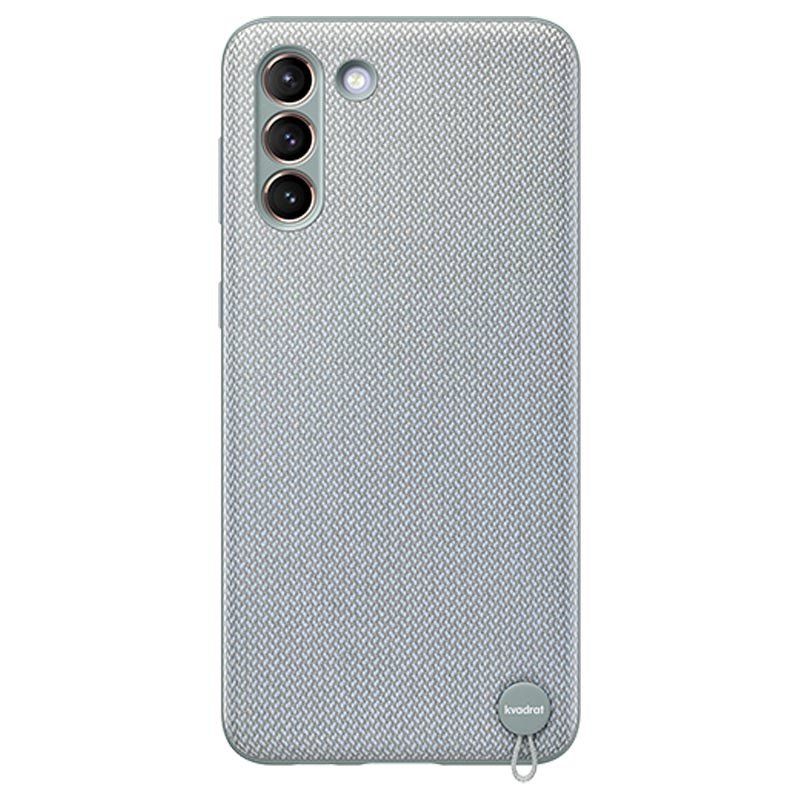 Show your sincerity towards sustainable living by opting for Samsung's Kvadrat covers. These covers are made using an eco-friendly and sustainable process with recycled PET bottles. However, do not let the PET bottles make you think they lack style.
The Kvadrat covers are simply magic. The transformation of PET bottles to a stylish textile on the covers is just fabulous. These covers are unique and guarantee to catch anybody's attention.
They have a slim profile and easily snap onto your Samsung mobile phone. You can expect great protection from scratches and bumps with this cover. The textured surface also improves the grip on the case.
Clear Protective Cover: Defend Your Phone While Allowing it to Shine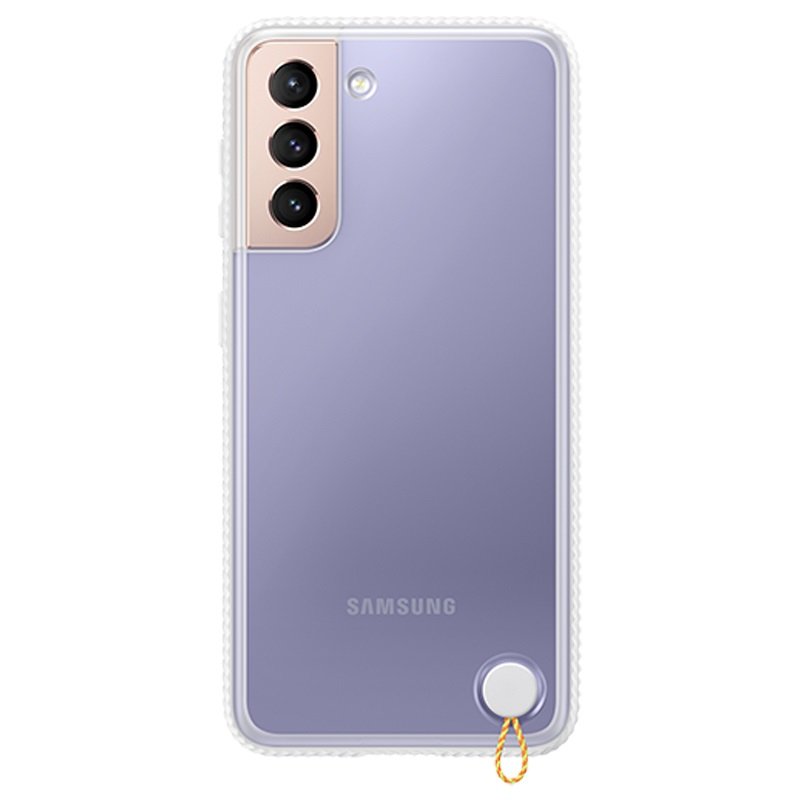 Expect the ultimate protection from Samsung's clear protective covers. This cover comes in a transparent style as well as a black tint. You can choose to fully display the metallic finish of your Galaxy Note20 or S21 series phone or choose the tint to add a bit of depth.
These protective covers save your mobile phone from scratches and bumps. The non-slip pattern along the edges of the case ensures enhanced grip. No more accidental slipping of your phone.
These cases have been tested to standards! This testing puts your cover through a drop test from a height of 1.5m to a steel surface. Furthermore, the cases have been tested under temperatures between 15ºC to 35ºC with 0–80% relative humidity.
It is recommended to remove the cover before using Wireless PowerShare.
LED Cover: Perfectly Timed Photos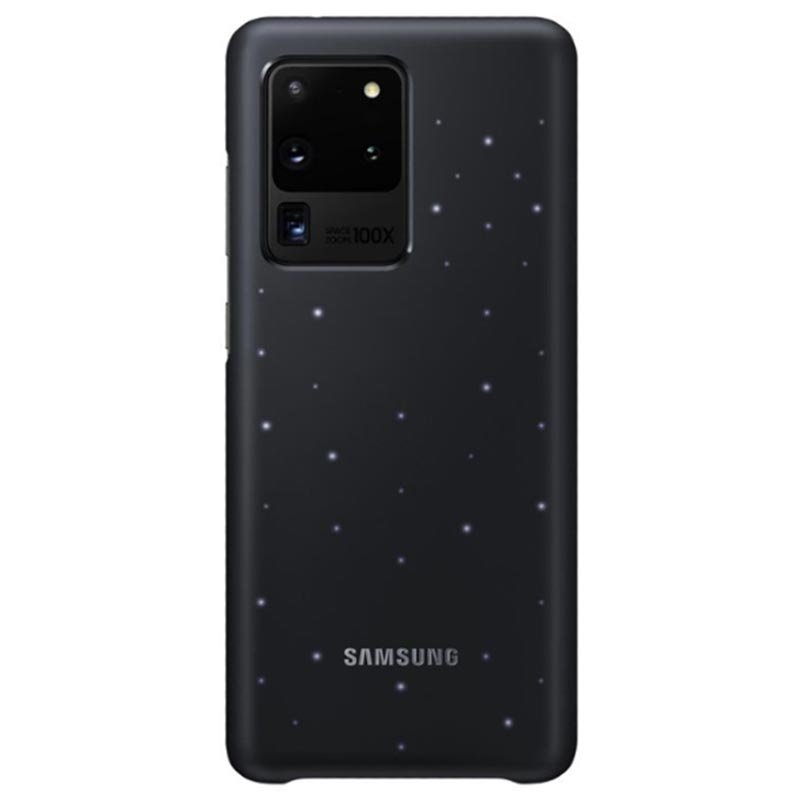 Forget counting down for photos with LED covers from Samsung. These fun and exciting covers come in a range of delightful colours.
There is no better way to doll up your Samsung Galaxy than an LED cover. These covers sync with your smartphone and light up notification icons. Whether it is a call, a text, or an alarm, these icons will illuminate the case to grab your attention. You also get to sync with compatible messaging apps!
You can also enjoy customising the icons that display on your cover when you put it face down or when taking a selfie. Take a leap from boring covers to this bright and beautiful one without hesitation, and also enjoy exclusive content from Samsung Galaxy Friends!
It is recommended to remove the cover before using Wireless PowerShare.
LED View Cover: Blending Fun and Functionality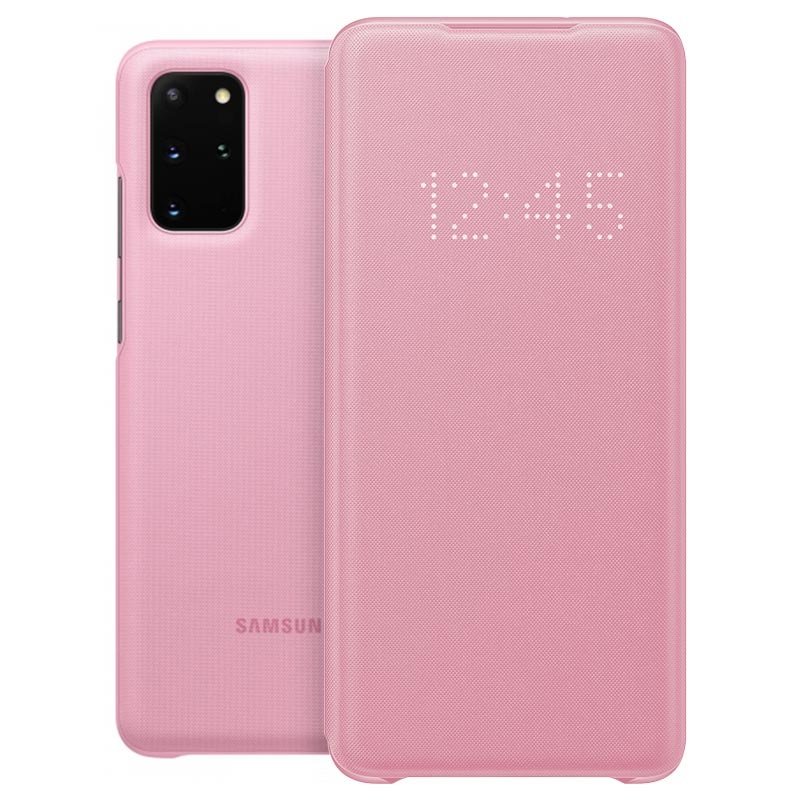 Combine a wallet cover with an LED cover, and you get Samsung's LED View Cover for your Galaxy smartphone. This cover is great for both casual and formal occasions. Like the wallet cover, this cover also features a hidden slot for a card.
And like the LED covers, you get fun icons on this cover too. Get your notifications right on your cover without opening it. In addition to this feature, the cover also offers all-around protection for your mobile phone.
These Samsung covers are made from protective materials that ensure your phone is protected from scratches and bumps. Additionally, the flap also offers protection for your mobile's screen when not in use.
It is recommended to remove the cover before using Wireless PowerShare.
Clear View Cover: Always Stay Updated on Your Notifications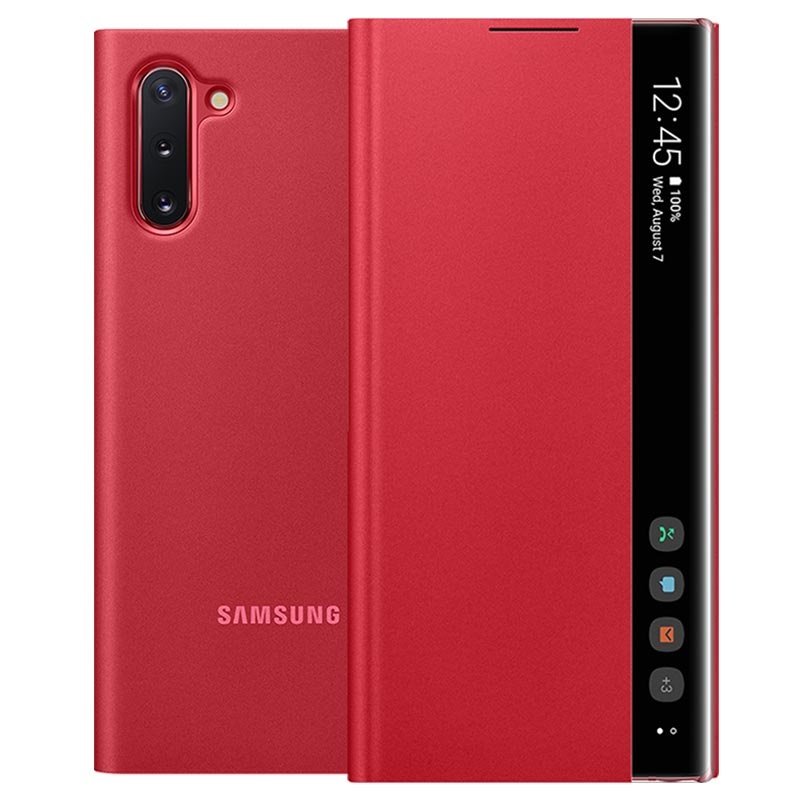 Folio cases need to be opened to view the notifications. But with Samsung's Clear View Covers that is not the case. These gorgeous phone cases come in multiple colours, and we love the soft Sky-Blue case for Galaxy S20 for its subtleness.
The case design includes a viewing panel along the length of the smartphone screen on the right-hand side. This panel allows you to look at the time and other notifications. Answering calls is also much easier.
In addition to protecting the sides and back of your smartphone, this cover also protects your screen. You can put your phone in your pocket or a backpack full of things without worrying about your screen getting scratched.
It is recommended to remove the cover before using Wireless PowerShare.
Standing Covers: Covers that Give You a Great Viewing Angle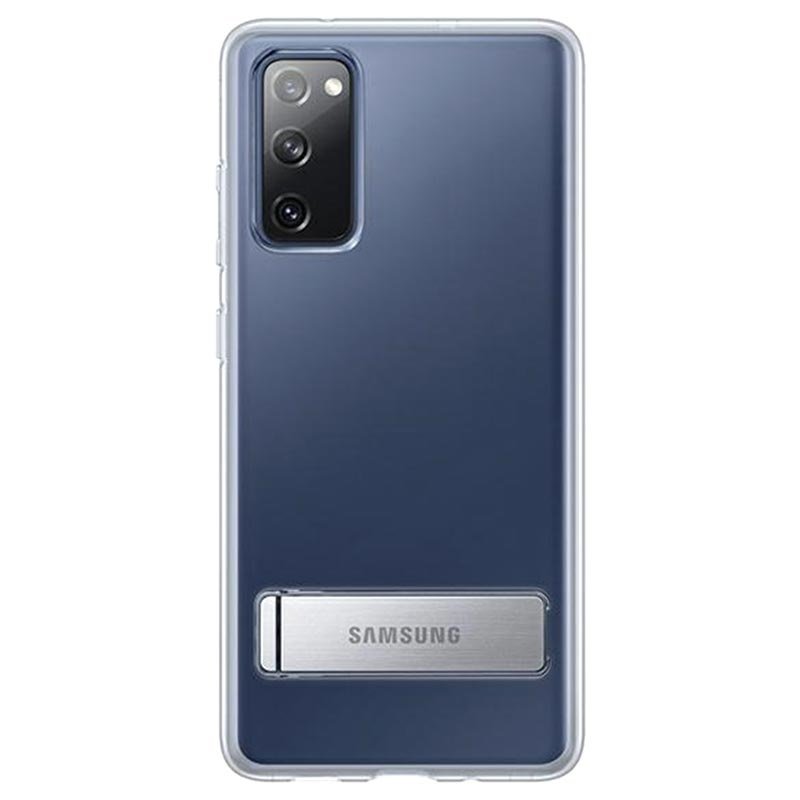 Are you tired of holding your phone while watching movies? Have you dropped your Samsung phone while balancing your snacks? Well then, get yourself one of Samsung's standing covers.
Samsung offers clear as well as protective standing covers for your Galaxy smartphone!
Clear Standing Cover: Nothing to Hide
The clear cover comes with a bouncy thermoplastic polyurethane (TPU) bumper and solid polycarbonate back to give your phone an effective shield against falls and impacts. While the built-in stand adds functionality, it also brings a classy look to an otherwise boring case.
Protective Standing Cover: No More Balancing Acts
Get your Samsung Galaxy a protective cover that has been drop tested to ensure complete safety. The cover design also enhances the grip you have on your phone.
With this cover on your Galaxy S10, you can enjoy its Infinity-O display at an optimal viewing angle of 60-degrees or 45-degrees. The two kickstands hold your smartphone in landscape mode for you to enjoy all your favourite movies and live streams in comfort.
This model is also available for Samsung phones from the Galaxy S20, S21, Note10 and Note20 series.
Smart Covers and Cases: Samsung's Official Range of Antimicrobial Covers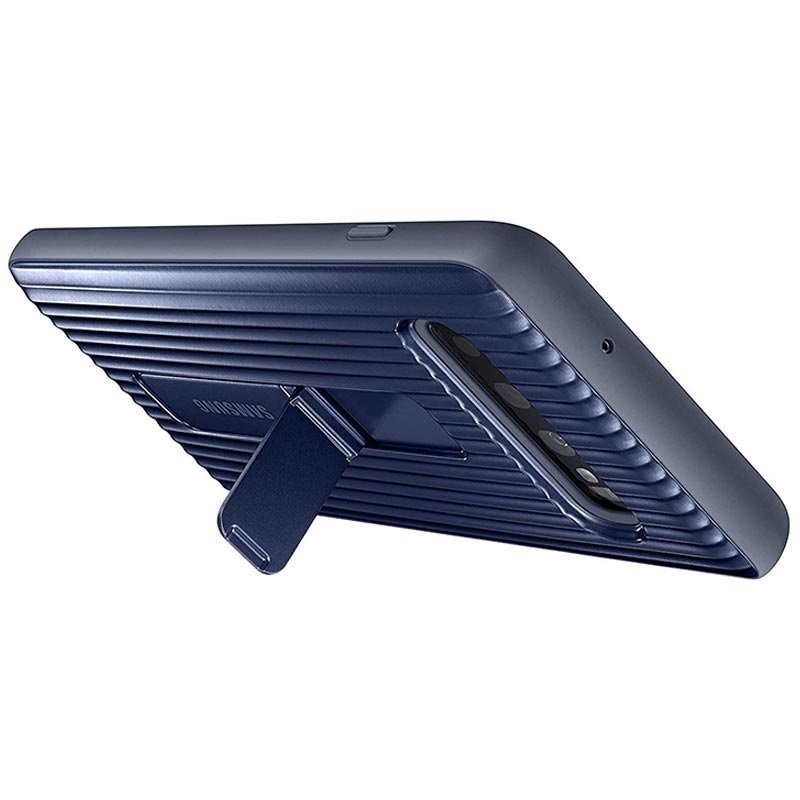 Your smartphone is one of the dirtiest electronic gadgets you own. Since these devices are in constant contact with our hands and faces, they are exposed to a lot of microbes.
With Samsung's Smart cases and covers, you no longer have to worry about this. These covers have zinc-based additives infused into the coating to continually block microbial growth.
Here are the official Samsung cases with antimicrobial properties.
Smart S View Wallet Cover: Notified and Loaded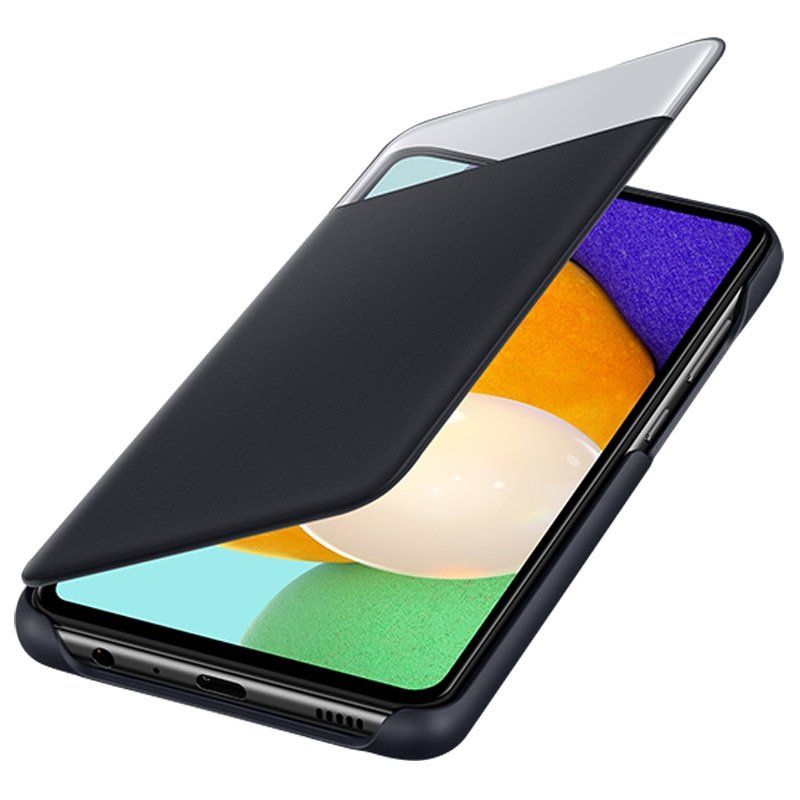 If you frequently use your card for your payments, then taking out your wallet every time is not convenient. This smart wallet case comes with a secret cardholder. Keep your most regularly used payment card in this easy-to-access location.
The S View Wallet cover also offers great protection while allowing you to view your notifications without opening the cover. The cover has corner protections that safeguard the commonly damaged parts of your Galaxy phone.
Smart LED View Cover: Let the Cover Do the Work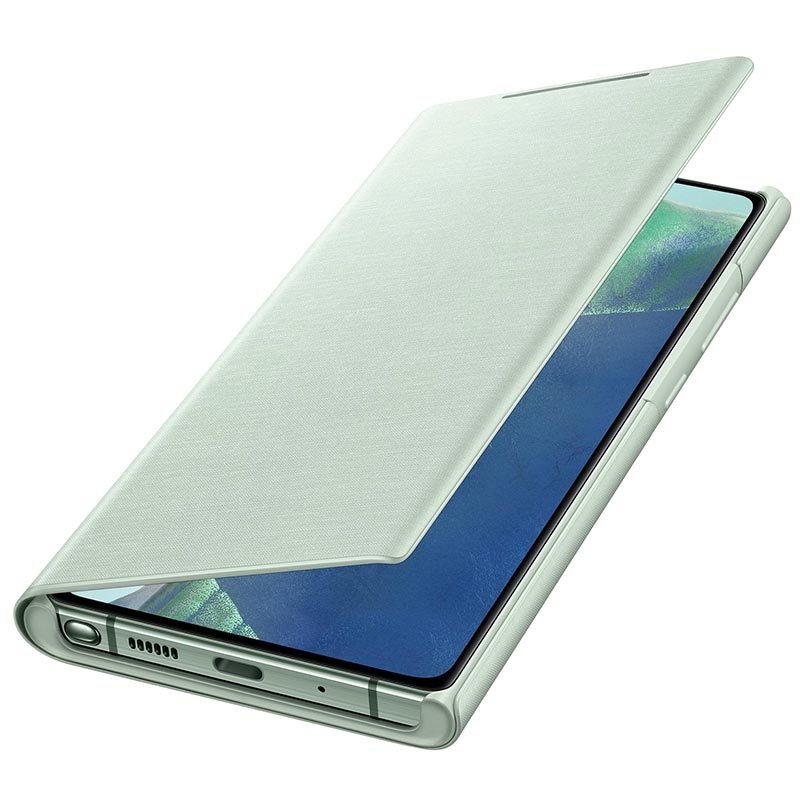 This smart cover from Samsung comes with bonuses. With its expanded LED display features, notifications come with improved visibility. You also get to customise the LED display with caller ID and receive alerts from compatible apps.
The LED cover does more. You can easily view information such as alarms and battery levels. Answering calls and managing music is also much easier with its convenient touch interaction. Did we mention it comes with a cardholder too?
Smart Clear View Cover: Always Stay Notified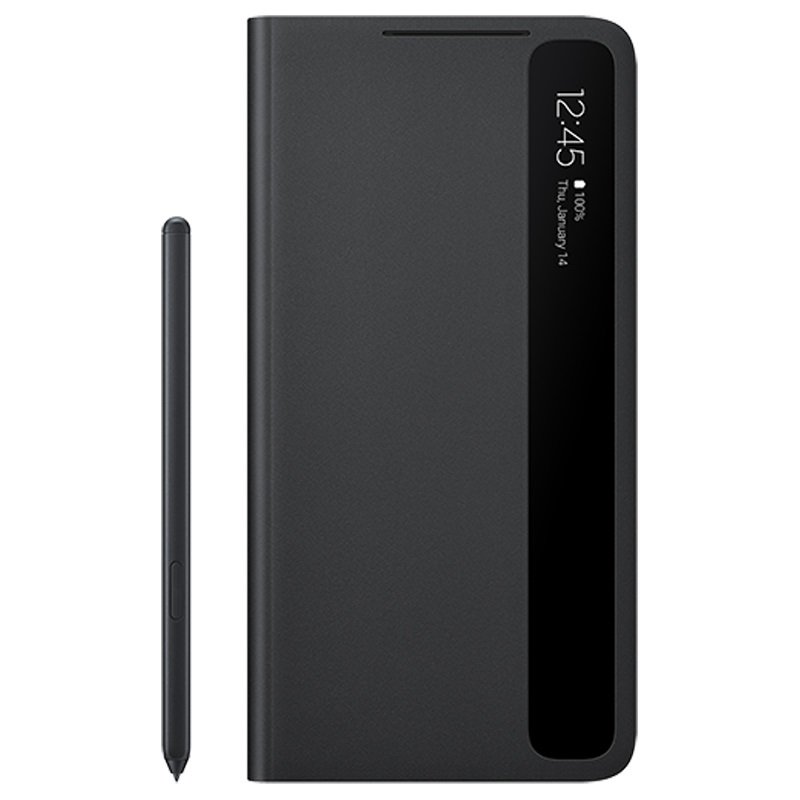 The seamless vertical window down the front aligns with your Galaxy Note20. This cover is stylish and sophisticated thanks to its gorgeous material and design.
The vertical viewing panel helps limit touching your screen. The window allows you quick access to all important notifications and also makes answering calls and managing your music easy.
The flip cover style protects your screen as well. Expect a good level of protection from scratches and bumps with this smart case.
Samsung also offers Smart Clear View Cover with S Pen for your Galaxy S21 Ultra 5G!
Sum It Up: Overview of Samsung Covers and Cases
Case/Cover

Advantages

Disadvantages

Soft Clear Case
• Durable TPU material for all-round protection
• Soft to touch and offers a good grip.
• Provision for wristband or lanyard
• Environmentally friendly materials
• Clear cases may yellow with age
Clear Cover
• Allows you to showcase your mobile phone
• Durable, lightweight material
• Clear cases tend to yellow with age
• Fall protection may not be as effective
Silicone Cover
• Environmentally friendly material
• Scratch-resistant
• Multiple colour options
• Silicone cover with S Pen is also available
• Can tear or get punctured by sharp objects
• May become loose and sticky with age
• Traps heat and gets dirty fast
Soft Touch Cover
• Soft silicone material
• Environmentally friendly
• Thin profile (1.4mm)
• Effortlessly protects from bumps and scratches
• Scratch-resistant material
• Multiple colour options
• Traps heat and gets dirty fast
• Can tear or get punctured by sharp objects
• May become loose and sticky with age
Gradation Cover
• Ultra-thin and lightweight
• Gradient colour with reflective prism design
• Clear cases may yellow with age
• Limited colour options
Leather Case
• Very durable material
• Soft microfibre inner lining
• Excellent grip
• Leather may crease
• Exposure to elements like sun and sweat can affect the colour of the material
• Drop protection is relatively less
Wallet Cover
• Hidden pocket in the cover
• The folio design allows you to turn on and off the screen
• Enhanced corner protection
• Protects the screen as well
• The S View wallet variation comes with a viewing panel
• Can be inconvenient for frequent use
• Cardholder for only one card
• Keeping a card inside may scratch the screen
Kvadrat Cover
• Eco-friendly and sustainably processed material
• Stylish and unique design
• Good protection from bumps and scratches
• Excellent grip
• Can fray around the edges
• Exposed bottom edge
Clear Protective Cover
• Durable material and non-slip design along the edges
• Tested to MIL-STD-810G Transit Drop standards
• Clear covers tend to yellow with age
LED Cover
• LED notification icons
• Syncs with other compatible messaging apps
• Displays a countdown for photos
• Customise icons
• Exclusive content from Samsung Galaxy Friends
• Multiple colour options
• Falls and bumps can potentially damage the LED
• May not offer the best protection for your phone
LED View Cover
• LED notification icons
• Syncs with other compatible messaging apps
• Secret pocket for one card
• Protection for your screen
• Multiple colour options
• Keeping cards inside may scratch the screen
• Falls and bumps can potentially damage the LED
• May not offer the best protection for your phone
Clear View Cover
• Designed with a viewing panel
• Offers all-round protection
• Multiple colour options
• Folio design may be inconvenient
• Cover tends to attract dust
Clear Standing Cover
• The stand allows for a perfect viewing angle
• Ultimate protection
• Clear cases tend to yellow with age
• Improper usage of the stand might break it
Protective Standing Cover
• Drop tested
• Enhanced grip
• The kickstand allows optimised viewing angles
• Improper usage of the stand might break it
• The rugged design may not be everyone's favourite look
Smart Covers
• Protects against microbial degradation
• The cases meet the requirements of UL2282 UL COM/ECV
• These covers incorporate a viewing panel or LED view (model specific)
• Does not completely protect against bacteria and viruses
• Cards in folio design cases may scratch the screen
• Impacts can potentially damage LEDs in LED cases
Stand Out in a Crowd with Personalised Cases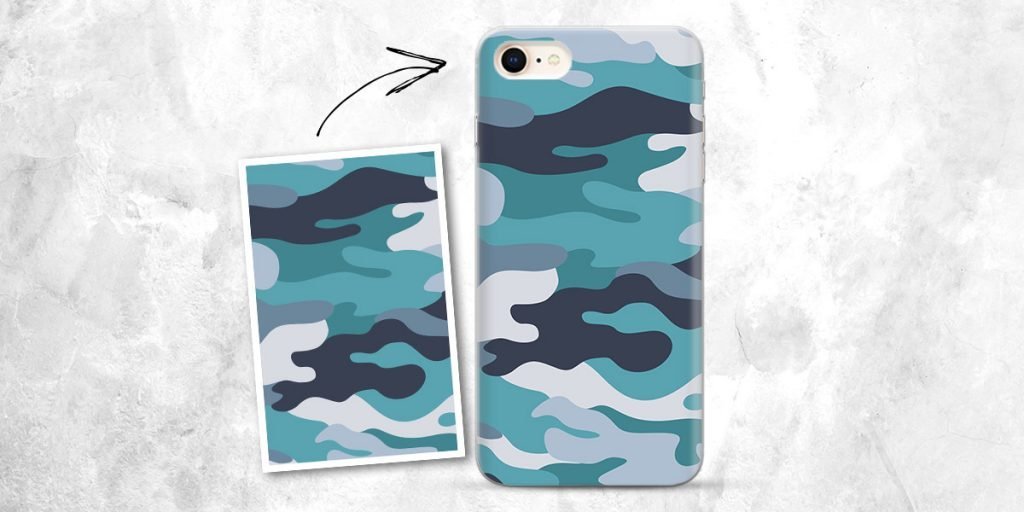 If you want something unique, then nothing beats a personalised cover for your Samsung smartphone. With our online cover personalisation, you can have your phone cover personalised in just three steps.
Here is what you need to do!
Step 1: Select phone under "Select Device". Then select Samsung as the brand followed by your phone model.
Step 2: Choose the best Samsung cover style for you.
Step 3: Upload an image of your favourite memory or your favourite pattern, and review the product.
And that is how you get your personalised Samsung mobile phone cover ready in minutes! Click "Buy Now", and we will do the rest.
The Best in All Galaxies!
With genuine Samsung cases for your mobile phone, you can be sure they are well protected. The plethora of styles, designs and types of smartphone covers may be confusing, but we hope our post has helped you discover the right original Samsung cover for you. Finally, remember to take off your covers when using the Wireless PowerShare feature!
Get a step ahead in protecting your smartphone by choosing a Samsung smartphone screen protector. Avoid getting scratches and fingerprints on your crystal UHD screens with this amazing protection.
We also recommend using appropriate cleaning tools like soft microfibre and disinfectant wipes to keep dirt and germs away. Check out our collection of cleaning and hygiene products online!