Are you looking forward to a fun family holiday to a ski resort? Wondering which ski gadgets will help you have an enjoyable and relaxing experience? Or maybe, you are hunting for a birthday or Christmas present for a snowboarding enthusiast?
We have curated the best warm and fuzzy, and cosy gadgets that will help you stay warm and not detached from your digital life. For example, your teens will love the cute and funky beanie which is also a headset!
Need something more to beat the chilly weather and add to your new ski boots, jacket and warm sweater in merino wool? You'll love the hand warmer that also functions as a power bank. Or maybe, you want to crank out some music around a crackling bonfire.
You have perfected your skiing skills, and you want to live-stream it to the world. We have taken care of your GoPro needs too!
Up the winter fun with our selection of the best skiing gadgets and accessories in the UK!
Don't Let Your Fitness Go Downhill!
Skiing is an adventurous and fun way to enjoy working out. Don't forget to keep track of your fitness with these smartwatches
Apple Watch Nike Series 5 for Every Occasion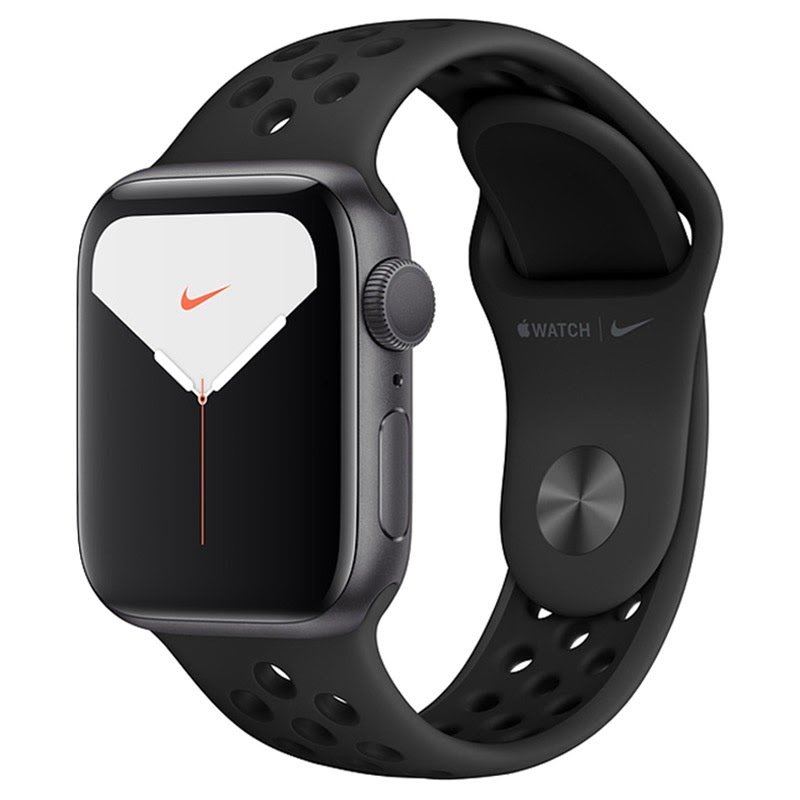 With the Apple Watch Nike Series: 5 don't worry about bright light conditions that might stop you from keeping track of your activities. The watch comes with a 1000-nits LCD screen with an innovative always-on display for all the real-time information.
Thanks to its pre-installed compass app, you can keep track of the direction, inclination, longitude, latitude and current altitude while heading for the perfect ski slope. Make sure to take advantage of the Nike Run Club App for some warm-up exercises. Switch and match your wristbands with the watch – choose between Apple Watch bands in stainless steel and silicone.
Snowtastic features you'll love
The Apple Watch has a waterproof rating of IP68, letting you enjoy the thrill of speed without any worry of water damage.
Take advantage of the efficient and powerful performance with the new Apple S5 chipset.
With its integrated optical heart rate sensor, track your calories burnt, speed, distance, resting heart rate and more.
Waterproof Bluetooth Fitness Activity Tracker KH20 for Skiing in Style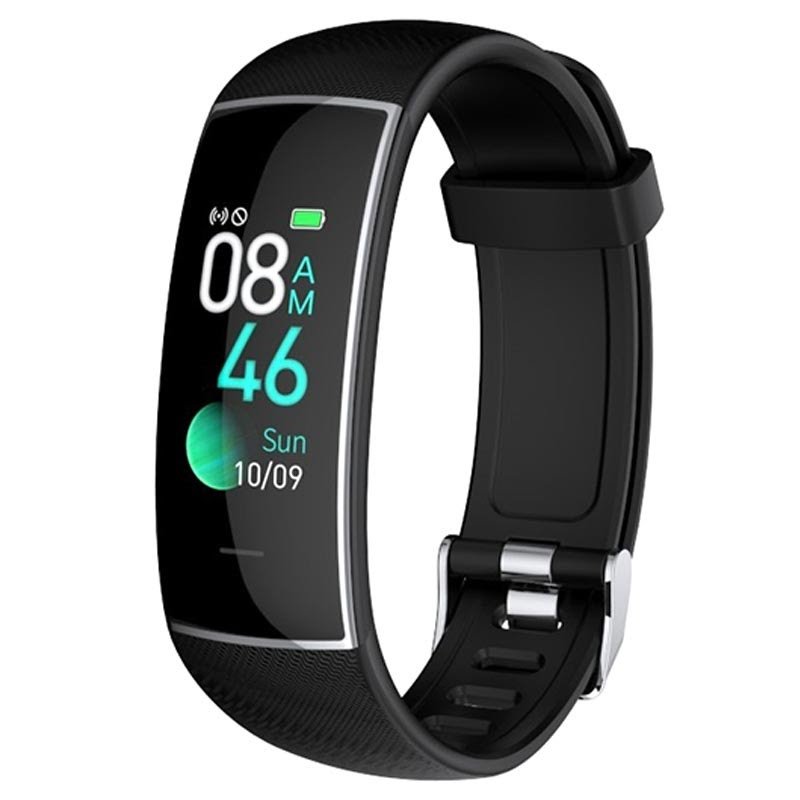 The cold has never bothered the Waterproof Bluetooth Fitness Activity Tracker KH20. This smart band has a slim and stylish design and uses soft silicone straps that make long-term use comfortable. The watch is a great skiing accessory for kids too.
KH20's IP67 rating lets you enjoy all the weather conditions you'll experience on your skiing holiday without worrying about water damage. While you keep track of your adrenaline-filled experience, you can also stay connected with your smartphone and never miss your social media hype.
Snowtastic features you'll love
Connect your KH20 fitness activity tracker with your iPhone or Android smartphone and devices to easily manage your calls and SMS and even music while out in the snow.
Take the best pics of your snowy experience with the smart band as your smartphone's camera remote.
Stay Warm and Cosy
Are you worried about your fingertips going numb every time you have to take off your gloves to use your touchscreen? Or maybe, you wish to keep your head warm without fiddly earphones ruining your experience? Check out these cool skiing products.
Fluffy Beanie Hat Bluetooth Headset to Enjoy Music While Zigzagging Down the Slope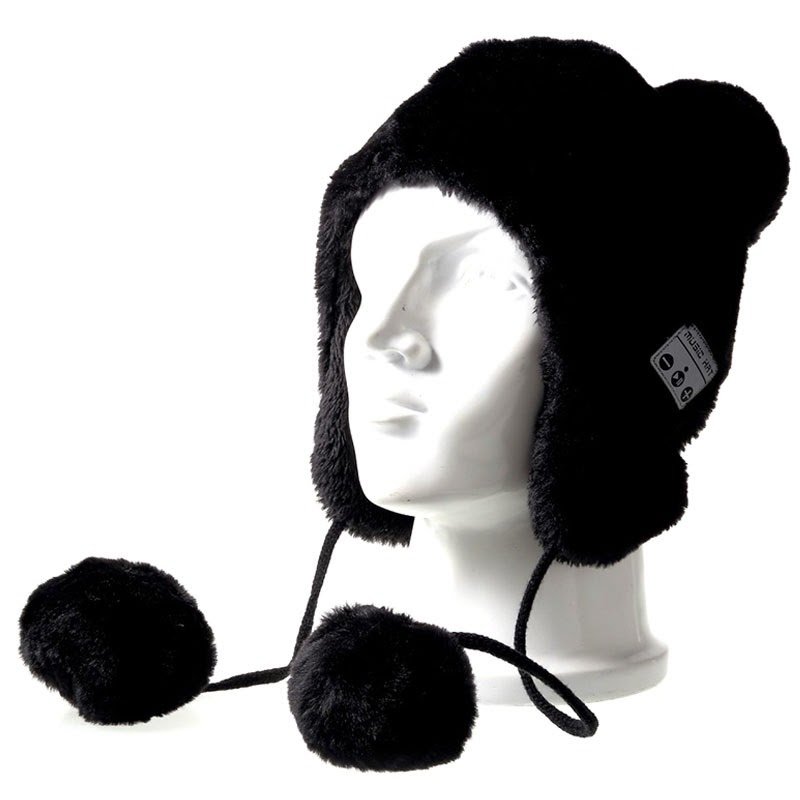 This fluffy beanie with pom-pom string ties is more than just cute. Enjoy your music while keeping your ears and head warm with the Fluffy Beanie Hat Bluetooth Headset. Its Bluetooth 4.2 connectivity lets you pair your music hat with two Bluetooth-enabled devices simultaneously.
Forget the hassle of taking out your device to skip a song or to attend a call. The built-in controls offer superb convenience for music management. And its built-in microphone lets you take calls without the cold screen and metal touching your face.
Snowtastic features you'll love
Its smart design places the speakers gently over your ears for the best listening experience even when you are busy building your snowman.
The winter beanie's Orlon fabric keeps you warm and is skin-friendly and comfortable to wear.
The rechargeable battery allows a talk-time of up to 6 hours and a standby time of 350 to 480 hours.
Golovejoy DB03 Winter Touchscreen Gloves for Rough-n-Tough Weather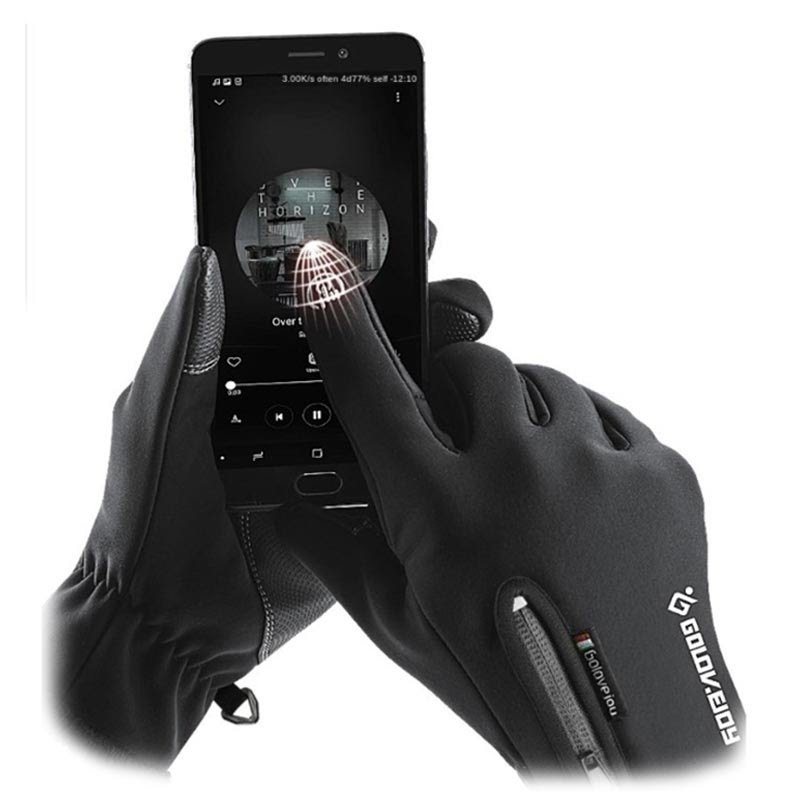 The knitted Golovejoy DB03 Winter Touchscreen Gloves will keep your hands warm down the slopes or in a snowy storm. Designed with high-density nylon with polar fleece inside, these gloves with soft fluff filling will provide the utmost level of warmth. The micro velvet wrist also ensures a comfortable fit.
The Golovejoy gloves, stitched with conductive fabric allow you five-finger sensitive touchscreen functionality. The gloves' zip feature enhances fit while the eyelets let you clip them to your ski jacket when not in use.
Snowtastic features you'll love
Rugged construction provides ultimate warmth and touchscreen functionality.
Five-finger sensitivity lets you easily use your touchscreen as per your preferences.
Golovejoy DB50 Anti-Slip Touch Screen Gloves for Sophisticated Fun in Winter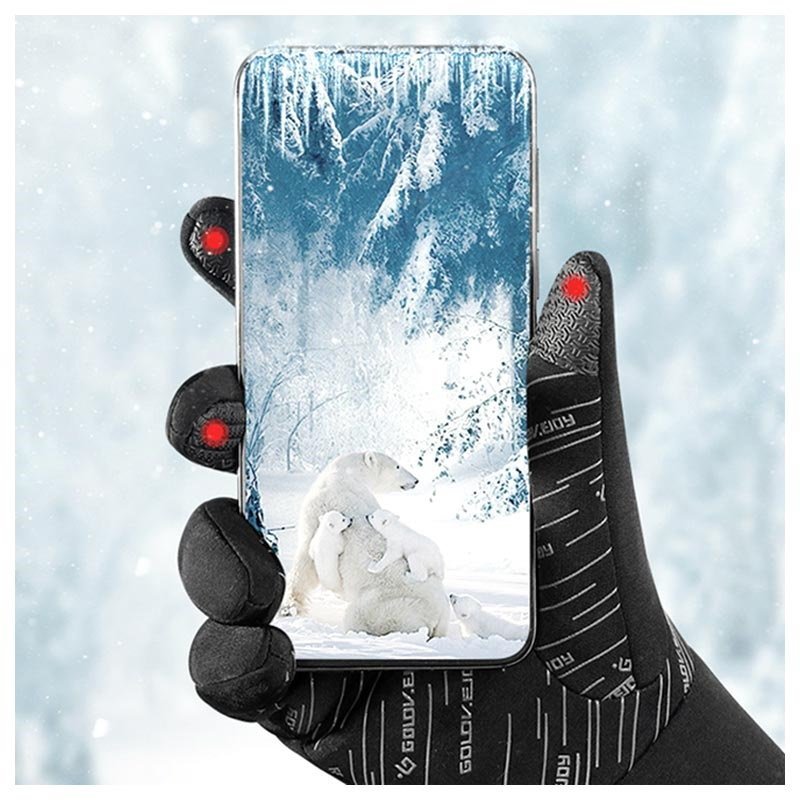 The Golovejoy DB50 Anti-Slip Touch Screen Gloves will keep your hands warm while you have fun in the snow. The inner layer of the glove has a velvet coating that is gentle on the skin.
The outer layer is made of nylon fabric that keeps the moisture away, while silicone grip pads on these gloves prevent accidental slipping of your devices. Enjoy taking selfies and using your phone without taking off your gloves.
Snowtastic features you'll love
These gloves come with a helpful side buckle that will keep the pair always together when not in use.
The silicone pads provide anti-slip properties to the gloves.
These gloves feature a waterproof pocket for storing small, important things.
The Ultimate Power Move
Missed the perfect shot of the Aerials because your battery died? Are woolly gloves not enough to keep the cold out of your limbs? These ski products come to the rescue.
Music to Lose Control
Take your snowboarding experience to a new level with your favourite jams! These headphones will deliver quality background music to make sure you can focus on your Ollies and Freestyling.
JBL T110BT Pure Bass Wireless In-Ear Headphones for Conquering the Slopes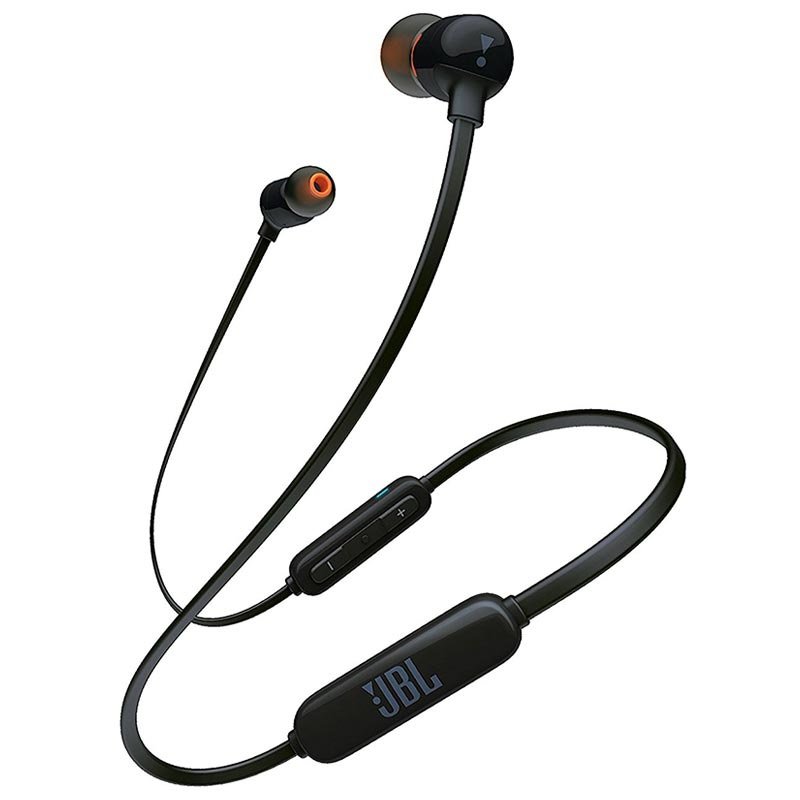 The JBL T110BT Pure Bass Wireless In-Ear Headphones come with JBL's Pure Bass Sound to deliver the highest quality of audio regardless of the activity you are engaged in at that moment. Its three buttons, sporting a remote, allow you to easily manage calls and music.
It offers six hours of music playback while staying reliably connected to your device with Bluetooth version 4.0 connectivity. Additionally, the headphones feature magnetic locks to keep them tangle-free.
Snowtastic features you'll love
Enjoy high-quality sound with these in-ear headphones that come with small, medium, and large sized ear tips for comfortable wear.
The built-in remote and microphone allow you to manage your music and take calls.
The magnetic locks will ensure the neck cable does not tangle.
Sport Wireless Headband with Microphone Y/AN1 for the Perfect Combo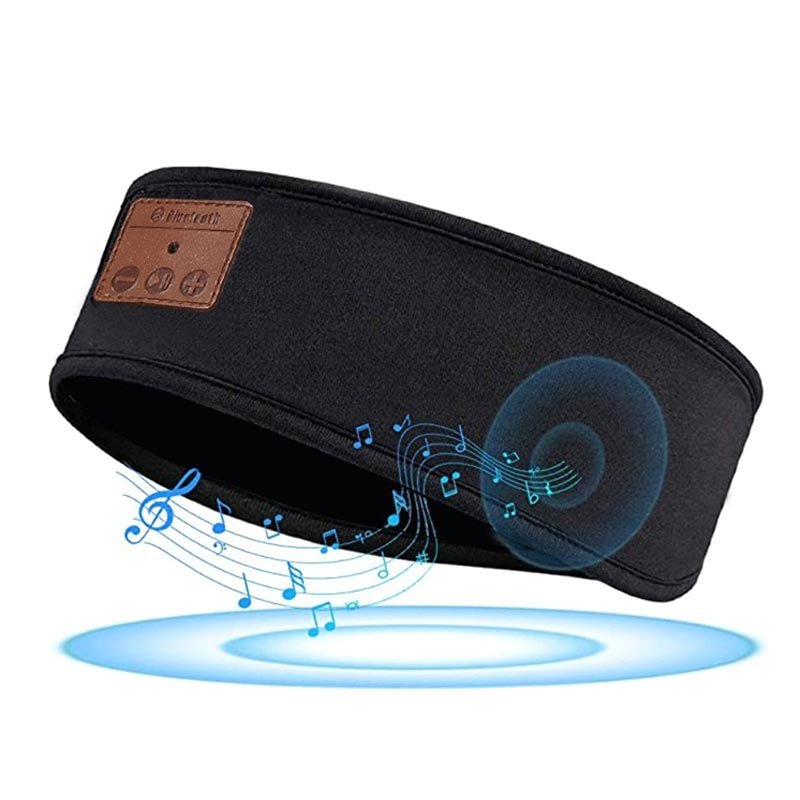 The Sport Wireless Headband with Microphone Y/AN1 is the perfect sports headband and headset combo. The breathable and sweat-absorbent materials make this headband comfortable to wear for all activities.
The headband comes with an inner remote control for managing music playback and volume control. With its in-built microphone, you can also attend calls handsfree without ever having to reach for your mobile phone.
Snowtastic features you'll love
The headband can be washed safely after removing the inner remote control.
The stereo sound quality will enhance your skiing adventures.
It is compatible with Bluetooth version 5.0 compatible devices.
Snow. Camera. Action!
Are you trying to self-film yourself speeding down the mountain or wanting to create an unbelievable movie? The following camera equipment and accessories will help you achieve pro-level quality.
Sjcam SJ4000 Full HD Action Camera for Thrilling Adventures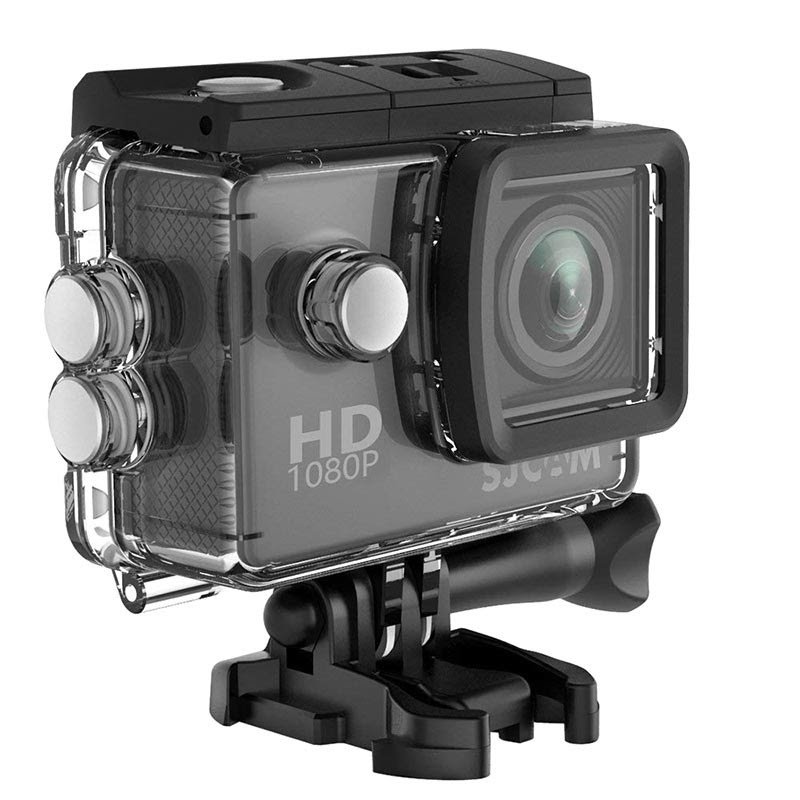 The Sjcam SJ4000 camera comes with a 170-degree A+ wide-angle lens that will allow you to capture your snow-slashing adventure with perfection. Its waterproof casing will protect your action camera from all the elements, such as snow and rain.
The Sjcam can be easily mounted on a ski helmet or other ski accessories to capture the thrill, or even a little one's first experience sledging! Take the perfect shots with its 12MP camera lens and multiple recording formats.
Snowtastic features you'll love
Thanks to its face detection, anti-shaking, car mode and OSD mode you don't have to worry about fuzzy or blurred images due to shaking.
Its 1.5-inch LCD screen lets you watch the 1080p full-HD image capture.
Connect your power bank to the Sjcam and continue capturing videos as it charges.
Selfie Stick L08 for Stabilised Shots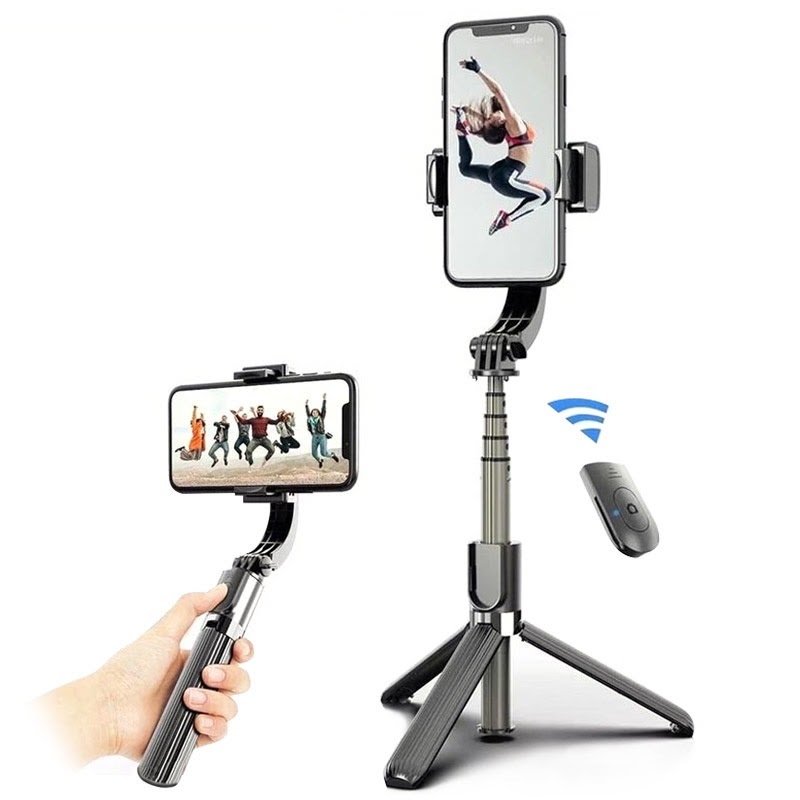 This aluminium alloy, lightweight Selfie Stick with Gimbal Stabiliser and Tripod Stand L08 is perfect for self-filming or filming while on the move. Get perfectly stable shots of the action on the snow while live streaming with its gimbal stabiliser.
Are you tired of being missing from the group photos, or of unnatural handheld selfies? The tripod feature will solve this for you. Set up your shot and take perfect pictures every time, with its Bluetooth shutter remote.
Snowtastic features you'll love
The selfie stick easily accommodates iOS and Android smartphones having a width from 76mm up to 85mm.
The foldable design means it takes up less space and is easy to carry around.
Ksix Ultimate 38-in-1 Accessories Kit for the Ultimate Boss-level Filming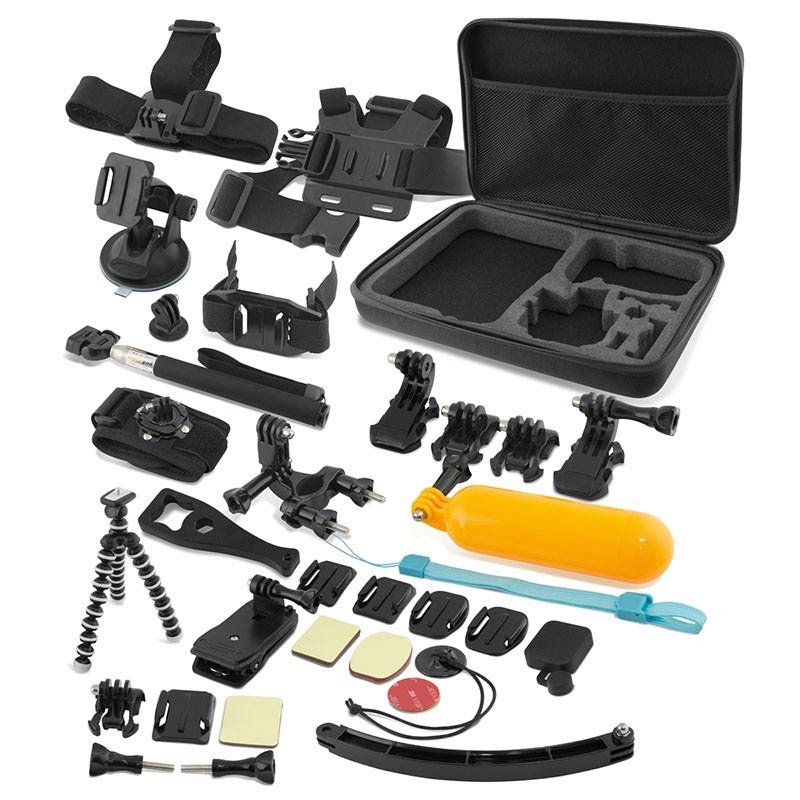 Extract the maximum potential of your GoPro and action cameras with the Ksix Ultimate 38-in-1 Accessories Kit. This ultra-versatile kit has every accessory and gadget that a professional would need to capture the most exciting snowboarding moves and ski jumps!
Its 38 accessories let you explore different styles of filming with absolute ease and comfort. Whether you are taking a dip in the icy waters or building a snowman with your kids, the Ksix accessory kit has everything you need.
Snowtastic features you'll love
The accessories fit into a carrying bag that keeps all the tools well-organised and easy to carry around.
The different mount and harness allow you to film however and wherever you want.
After the Snowfall
After a long day of moving about and having fun, it's time to do something more relaxing.
Muscle Massage Gun T-07 for Quick Recovery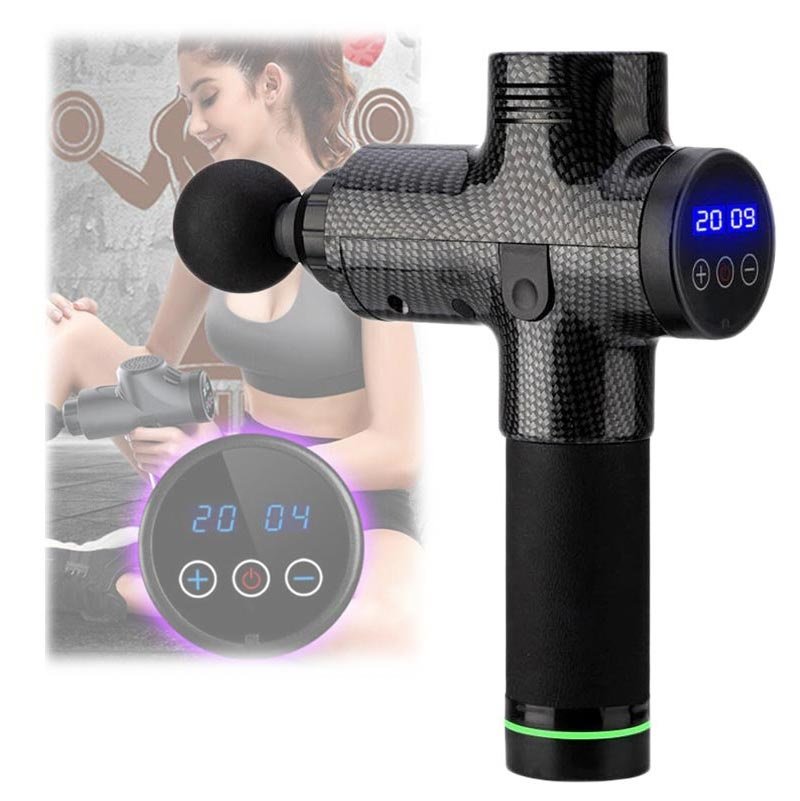 Forget about expensive masseurs and getting yourself out of your comfortable bed. Melt the strain out of your muscles after a great day of gliding down the snow-covered slopes with this Muscle Massage Gun T-07.
This handheld massager comes with a digital LCD screen and buttons to adjust the massage vibration speed. Whether you need a good shoulder massage or want to target the soreness in your calves, you can do it easily with its changeable massager heads.
Snowtastic features you'll love
The handheld massager comes with four different massage heads to target specific muscles for a deep massage.
Experience 20 gear speeds without the annoying noise, thanks to its built-in 24W brushless motor.
Take full advantage of its 3,200 percussions per minute, and 12mm amplitude boosted massage for up to 4 hours.
Portable Hand Crank Radio / Power Bank for Off-Grid Experiences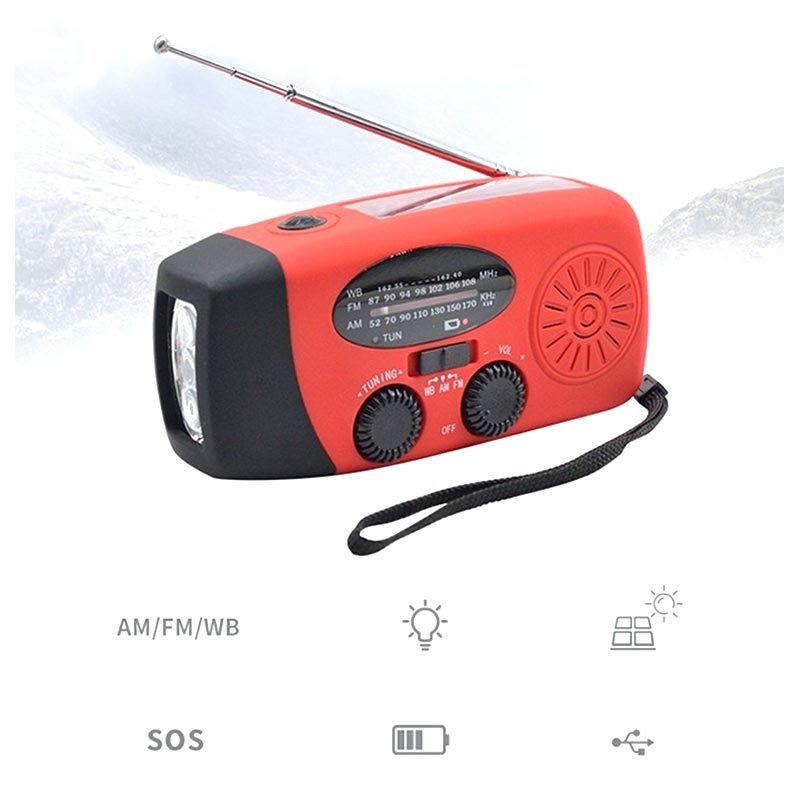 Bring a warm end to the day of bonding and adventure with a cosy bonfire and the Portable Hand Crank Radio. The radio receives the full range of AM, FM, and WB frequencies that let you enjoy the retro style of musical experiences.
Is the power bank out of juice? You can use the crank and let the dynamo charger get the job done. This little gizmo is a smart way for kids to learn a little about science while having fun.
Snowtastic features you'll love
This gadget comes equipped with a solar panel, a dynamo charger, and a rechargeable battery.
Use its USB-A port to charge your handheld devices, such as your smartphone, while the MicroUSB port allows you to charge its rechargeable battery.
It comes with an LED light that is great for emergencies.
Missing the Ski Slope?
Keep the memory of your best skiing and snowboarding experience always with you. With a personalised phone or tablet case, you can always remind yourself of the cool breeze and the infinite slopes of white of the ski resort.
At MyTrendyPhone, you can easily personalise your case and gadget in three simple steps.
Ready: Choose your gadget type, brand and model.
Set: Choose your case type for the perfect fit.
Go: Upload your favourite image of your skiing holiday!
And press BUY! That's all there is to this 2-minute process!
It's Snow Season!
Are you looking for more skiing gadgets and accessories to enhance your winter experiences? Check out our broad offering of fun and useful gadgets!
And if you can't make up your mind on what's the best choice of ski products for you, don't hesitate to contact us for a chat.