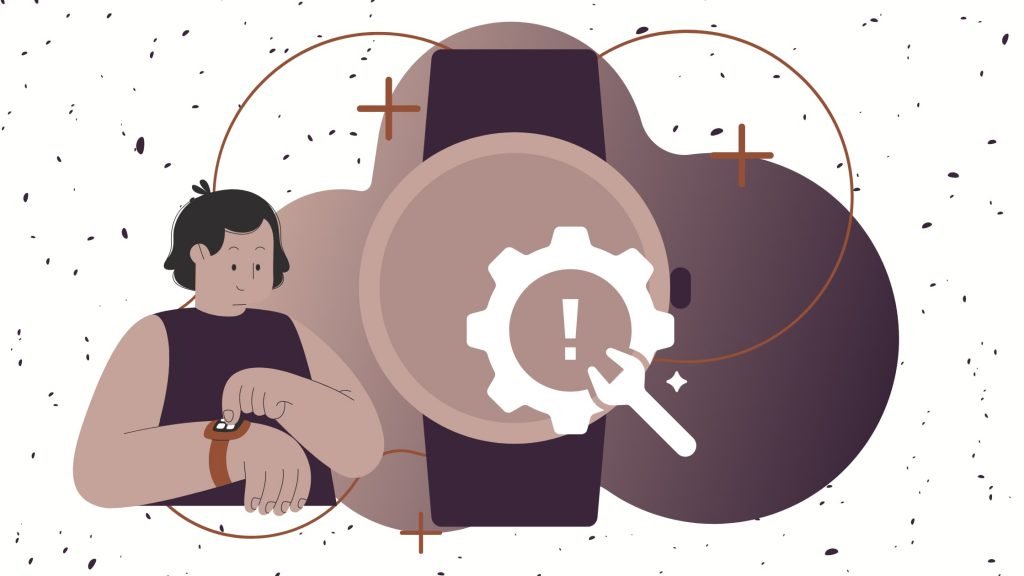 We are living in a technology-oriented world where smart-tech is an indispensable part of our life. Modern technologies like smartphones and, of course, smartwatches help people navigate in everyday life and make quick choices and actions.
So if you've just replaced your traditional watch with a modern smartwatch, welcome to the world of new technologies. Step trackers, burnt calories, distance tracking, heart rate monitors, notifications, and sleep tracking are all new features.
You're probably very excited about your new gadget and can't wait to start using it. But new technologies create new problems.
Do you know how to use your smartwatch properly? How to connect it to your phone? And how to set it up or install some useful apps?
If you feel lost and don't know how to deal with your smartwatch, don't worry. In this guide, we have collected the most common problems with smartwatches and examples of how to fix them. From recommended settings to installing apps and more, here's a guide of what you should look out for when setting up your new wearable.
So You Bought a Smartwatch. What Now?
You are holding your smartwatch in your hand, and you don't know what to do next? Firstly, to take full advantage of its functions, you need to connect a new smartwatch to your smartphone. All smartwatches, to work properly, must connect via Bluetooth with a smartphone or tablet within their range.
Remember that not all smartwatches work with all smartphones. Some smartwatches have a specific operating system and work only with devices of the same brand. However, most of them work with Android/iOS devices or even both operating systems.
How to Pair Your Smartwatch with an Android Phone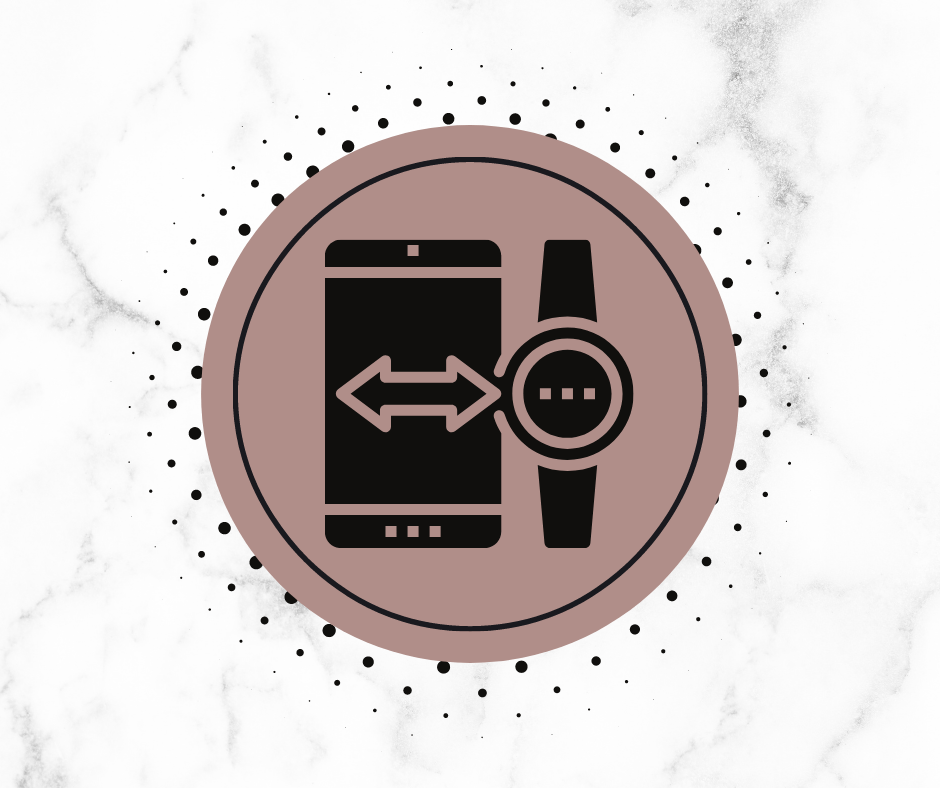 Pairing your Android smartphone with a smartwatch is not a complicated process. All you have to do is follow the steps outlined below:
Open the Google Play Store and download the Wear OS app (the new version of the Android Wear app) or Galaxy Wearable app (If you have Samsung Galaxy Watch or Samsung Galaxy Gear) on your smartphone.
Then open the Wear OS app, and you'll see a list of devices. Select the name of your smartwatch.
You will receive a pairing code on both the smartwatch and the phone.
Tap on "Pair" (on both smart devices).
Sign in to your Google account
Confirm the conditions and allow all notifications.
If you have a Fitbit tracker, the pairing process with your phone is also so simple:
Power on your Fitbit.
Turn on Bluetooth connection on your smartphone.
Download the Fitbit app on your phone and open it.
Choose your Fitbit device.
Select Set up and create the account.
When you fill in your profile, pair your Fitbit tracker with your smartphone.
When the pairing process is complete, you can use and enjoy all the functions of your smartwatch.
How to Connect a Wear OS Smartwatch to iPhone
Can I pair my iPhone with a Wear OS smartwatch? Yes, you can, and it is a pretty simple process. First, you should check that your iPhone is running iOS 9 or later. Then follow these steps to pair your Android smartwatch with your Apple iPhone:
Download free app Wear OS on your iPhone
Choose the language and agree to the terms on your smartwatch
Open Wear OS app on your iPhone
Select the model of your smartwatch from the list on your phone
Check pairing codes and tap 'Pair' on both devices
Now check the second codes and tap 'continue' on your iPhone
Turn on "notifications" etc.
Now It Is Time to Set Up Your Smartwatch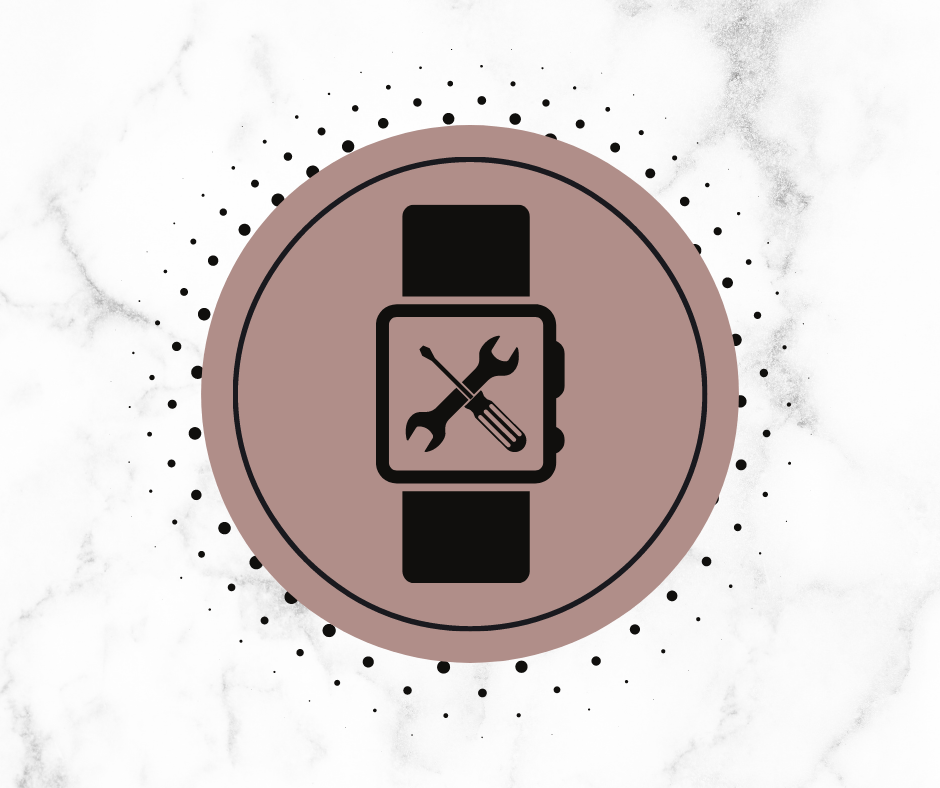 You have already paired your smartwatch with the phone, and now it's time to set it up and learn how to use it properly. The correct setup of the smartwatch will help you to use all of its functions and avoid any smartwatch problems. Check what you need to know before you start using your smartwatch.
How to Insert and Activate A Sim Card for A Smartwatch
There are two types of smartwatches that have different methods to insert a sim card.
Before starting the whole process, check where the sim card slot is on your watch.
The sim card is in the back panel of the smartwatch:
Use a screwdriver or a thin piece of plastic to open the rear panel of your smartwatch.
Remove the panel, and put the sim card into the proper slot.
Make sure the gold chip on the card is facing down.
Close the back panel and switch on your device.
The sim card is on the smartwatch side panel:
Open the lid (plastic or rubber) and draw the sim card slot out.
Put the sim card on the tray.
Make sure that the sim card is facing up.
Then push the tray inside the device and close the cover.
Now, you can safely switch on your smartwatch.
Once you have placed the sim card correctly in the smartwatch, you should follow the steps below to activate it:
First, to activate your smartwatch SIM card, you should contact the mobile phone operator to get a new eSIM link.
After receiving the link, copy this URL and paste it into the smartphone (Make sure you've paired the phone with your smartwatch). Then put the details of your SIM card on the browser. Now, accept the terms and continue.
The browser will redirect you to a page where you should enter the 6-digit One-Time Pin code delivered to your device.
Enter the OTP code, now your smartwatch is ready to go. (Some smartwatches may require restarting.)
How To Turn On a Smartwatch
It might seem easy peasy, but just in case, you'd be better off reading how to properly turn on your smartwatch:
To power on your smartwatch, press the Power button on your device (Check the user manual to find out where the on/off button is on your device). Hold down the button for about 5 seconds. Don't forget to check whether the smartwatch is charged before trying to power it on.
How to Reset a Smartwatch
Probably your smartwatch will work without any problems most of the time, but knowing how to reset it can be more than useful.
The factory reset will restore your smartwatch to its original settings. The reset can help to remove any software problems or make the device ready for a new user. Also, the reset process is the only way to connect your smartwatch with your new smartphone.
Remember that all the data on your smartwatch will be permanently deleted: downloaded music, personal info, all smartwatch customisations, and the installed apps. Data connected with Google servers will still be available in your Google account.
To reset your wearable, you need to follow some simple steps:
Switch on the watch and tap the Settings
Swipe down to System
Find, in the System section, the "Disconnect and reset" option. Tap it.
To start the smartwatch factory reset, hit Done.
The reset process may take up to several minutes.
Remove the smartwatch from your smartphone's Bluetooth devices list.
Remember: Factory reset of your smartwatch will not erase apps from your smartphone.
Your Wearable Device is Ready for Use! What Can You Actually Do with a Smartwatch?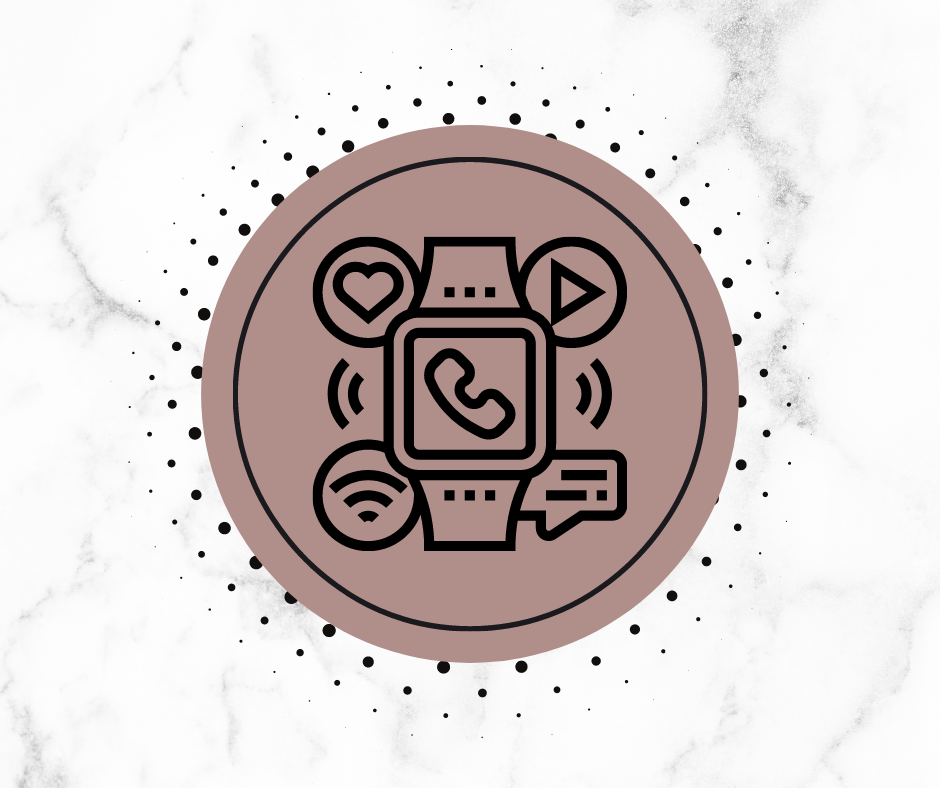 Your smartwatch is active and paired with your phone, so it's time to use it. We are presenting you with some of the cool things you can do with your smartwatch.
All smartwatches offer a set of standard features, like:
Get notifications: They show the phone notifications on your wrist to alert you of important activities. Using the Wear OS app on your phone, you can set which notifications you will receive on your smartwatch.
Text from your smartwatch or answer messages by voice: You will always be up to date with emails because you can check and reply to emails and messages using the smartwatch. Also, Wear OS operating systems support voice dictation, so you don't even have to write to answer the email.
Check Your Social Media Accounts: Using a smartwatch, you never miss any updates on your social media platforms. It allows you to not only access your Social Media accounts like Facebook and Instagram but also allow you to keep them up to date.
Fitness tracking: Smartwatches come with an inbuilt GPS and include a heart rate monitor and a pedometer to track and count your every step. Thanks to GPS, they can track your location and send location-specific alerts.
Find your smartphone: A lot of smartwatches have a Find Your Phone feature. You can connect your phone with it, and you will be able to ring it through your smartwatch whenever you need it. Have you lost your phone? Just press the button on your smartwatch to locate it in no time.
How to Install Apps on Your Smartwatch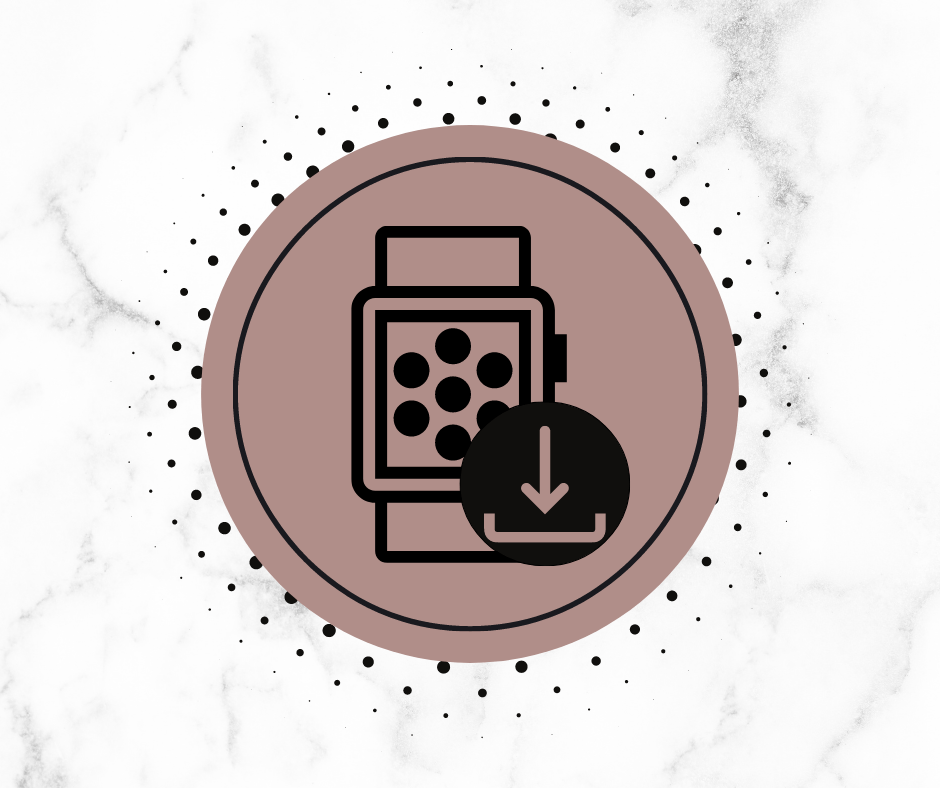 Thanks to apps for Wear OS, you can use smartwatches to monitor your health, make payments, set alarms, measure distances, navigate through maps and manage all your activities.
The question is how to download and install apps on your smartwatch. And we have good news: it's a quick and easy process. Find out everything you need to know to install apps on your smartwatch right here:
Make sure your smartwatch is connected: your device needs to have access to a Wi-Fi network.
You can install apps on your smartwatch from your PC: there is a special Wear OS section in the Google Play Store. Choose any application, click on "Install", and select your watch as a destination device (It is possible only if the app has been updated for Wear OS 2.0 or above).
You can also Install apps directly from your smartwatch. Open the Play Store on your smartwatch and scroll for apps there. When you find the app you need, click on it, and tap the "Install" button.
Control app notifications: You don't need to receive notifications from every application from your phone, just change "Watch Notifications" in the Wear OS app on your smartwatch. You can decide which app notifications will be displayed on your smartwatch.
Smartwatch Battery (Short) Life
Smartwatch is like a compact mobile phone. It can display app notifications and activity stats or GPS location. But all these features wear a lot of battery capacity out. The average smartwatch battery life lasts about one day, so you should be prepared for charging your watch every night. Therefore, it is crucial to know how to properly charge your smartwatch.
How and When to Charge Your Smartwatch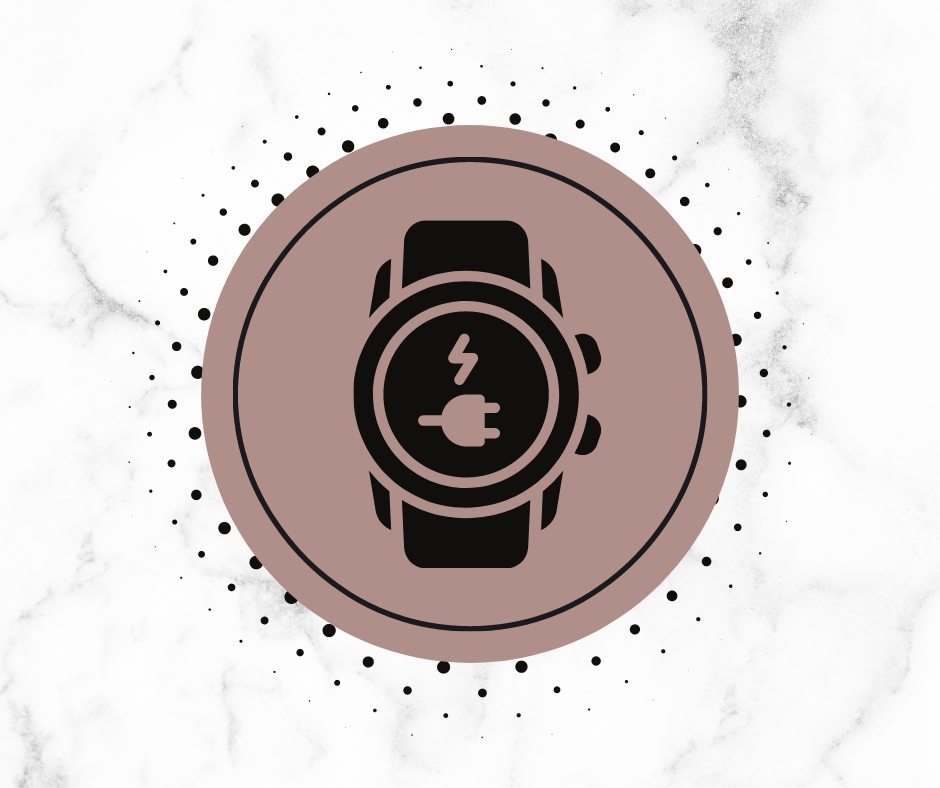 You can use the following practices to properly and quickly charge your smartwatch battery:
Avoid third-party chargers and cheap replacements. This practice helps you to quickly charge your device without adding stress to your battery.
Power off your smartwatch before starting to charge it. Try to charge it fully overnight when not in use. If your smartwatch is powered on, remember to disconnect it from the charger as soon as it is 100% charged.
A good practice to save battery life is charging the smartwatch before the battery level drops to about 5%. Do not use your device if the battery level is very low, like 2.5% or less.
Take care that the smartwatch battery does not drain completely. Also, do not store your watch with a completely drained battery. If you do not plan to use the watch for a long time, make sure that the battery is charged to about 50%.
Always charge your smartwatch at the appropriate temperature. If your smartwatch gets overly hot while charging, immediately disconnect it from the charger.
How to Charge Your Smartwatch Without a Charger
Have you lost your smartwatch charger or forgot to take it with you, and the battery level is getting dangerously low?
Don't panic!
You can still charge your smartwatch without a charger. Just use the USB charging cable included with your smartwatch and plug it into a USB port on your laptop, PC, or any low-energy device.
The charging process without a charger may be slower, but it's still safe for your smartwatch. You can also use a 5V wall charger with UL certification.
Give Your Smartwatch a Perfect Finishing Touch with MyTrendyPhone
Now that you know how to fix basic problems with your smartwatch, you can upgrade your device with some useful smartwatch accessories. Give it good protection with perfect covers and screen protectors. Choose some new smartwatch straps to give your watch an individual character!
Don't forget to boost your smartwatch with a wireless charging dock. Forget about tangled cables and say hello to quick charging!
If you're considering buying a new smartwatch, check out our top 10 picks to find the best smartwatch for you.
Are you looking for more tips and tricks for your smartwatch? Follow our blog and check out our other tech guides!