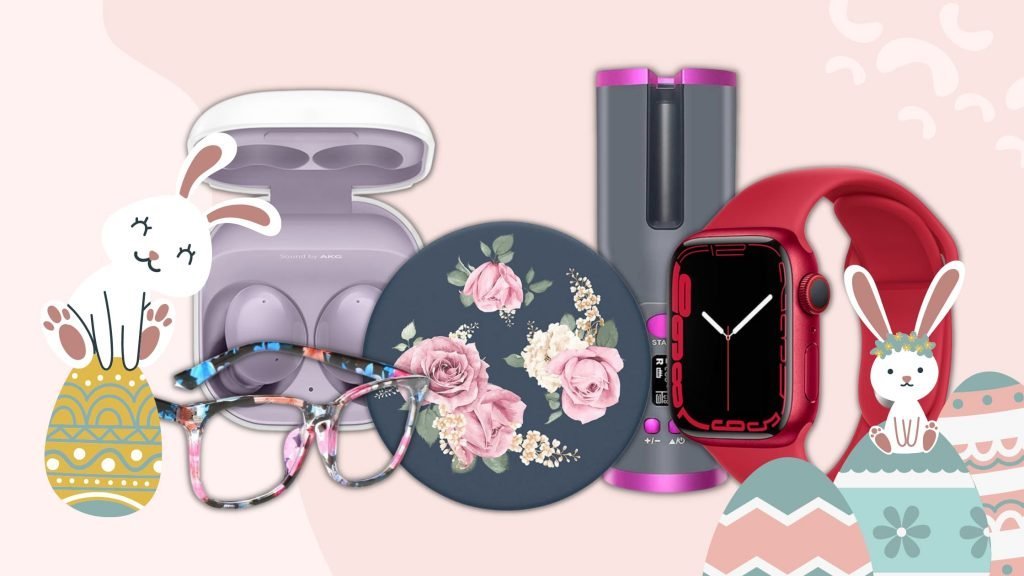 Surprise her this Easter with useful and fun gadgets that make life easier. Chocolate Easter eggs and an Easter card are great for women's Easter baskets, but go a step further and pick a gift that keeps on giving.
Our top ten Easter gift ideas for your girlfriend or wife will help you make the best choice. But these Easter gifts for adult women are also perfect for your mum, sister, or any other special woman in your life. From enhancing their music listening experience to helping them keep their eyes protected, we have chosen gifts that cater to everybody.
Here are our favourite gifts for filling her Easter basket.
Inexpensive Easter Gifts
Finding a gift for her should not have to be an issue, even with a tight budget. These mobile phone accessories are useful gifts that she can always use.
PopSockets Expanding Stand & Grip with Vintage Appeal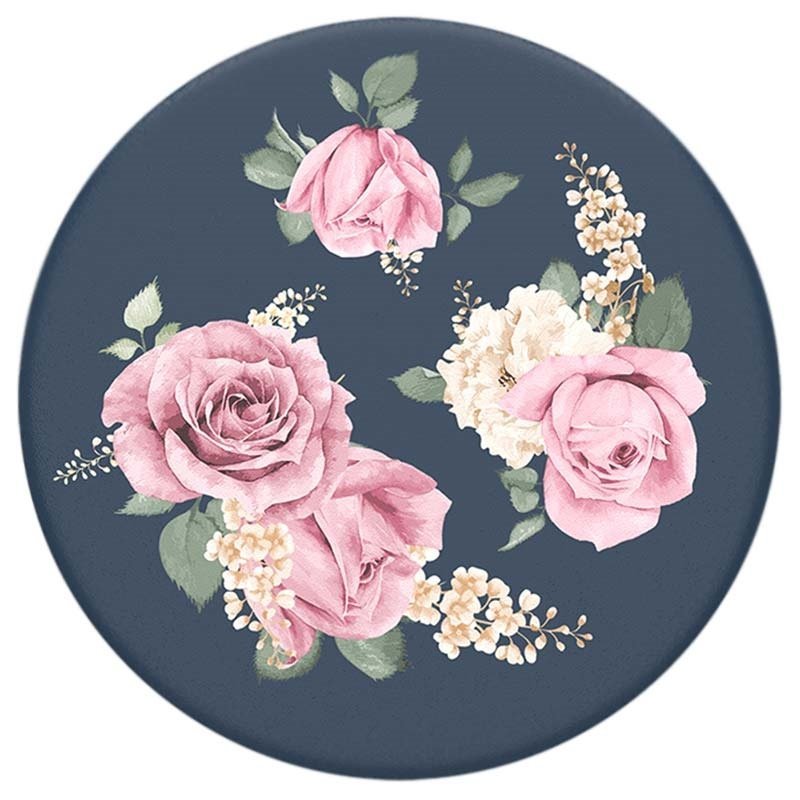 Taking a perfect selfie or bingeing on her favourite shows gets easier with the PopSockets expanding stand & grip. The gorgeous print adds to the aesthetic appeal of her smartphone as well. The PopSocket easily attaches to the case or mobile surface with the included adhesive backing.
The expanding design of the PopSocket allows it to be used as a stand. Whether it is used with a mobile phone or a smartphone, it does its job brilliantly.
Have a jolly good time with these features:
It comes with a strong gel adhesive that easily and securely attaches the PopSocket to any smooth surface.
The expanding construction allows you to use it as a grip or a stand for any device.
The gorgeous vintage print makes it a beautiful and practical addition to any device.
It is also a great way to manage your cables or for other organisation DIY tasks.
360 Rotary Universal Car Holder for Distraction-Free Rides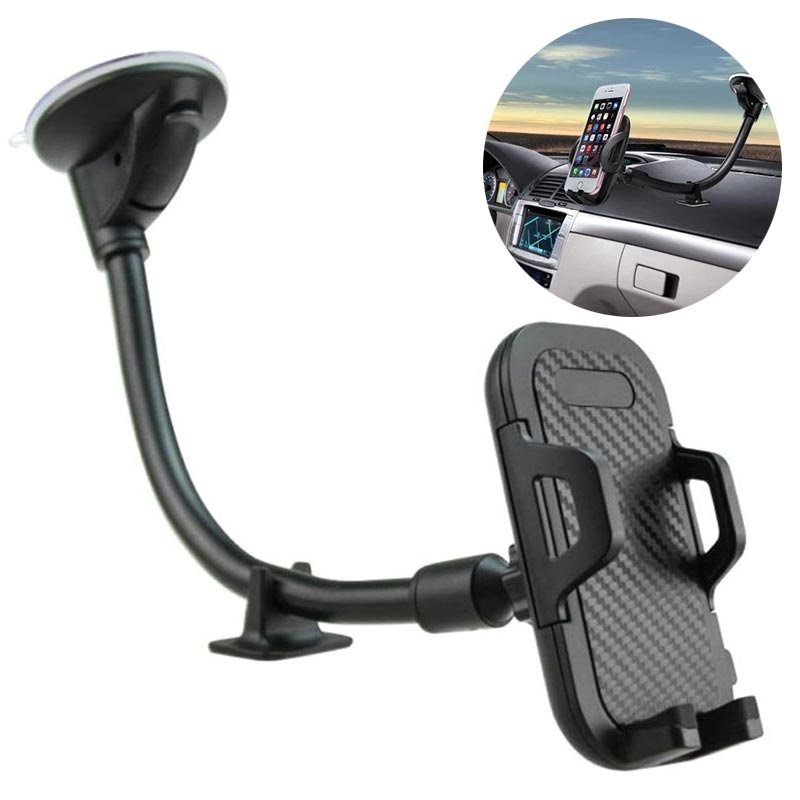 The suction cup attachment style of the 360 Rotary universal car holder for smartphones will leave no marks or undesirable stickiness. This gadget is a must-have for every car for improving safety while driving.
The holder can securely hold smartphones with sizes from 58mm up to 90mm in width. The strong brackets also come with anti-slip pads that keep a secure hold on your device even when you are driving on rough terrain.
Have a jolly good time with these features:
The universal car holder comes with two suction cups, one attaches to the windshield and the other to the dashboard for strong support.
The expanding brackets make it easy to install your phone or other devices.
Its anti-slip pads along with the ultra-stabilisation design keep your device securely in place.
It is made from durable aluminium material that will last a long time.
Hop to the Beat with these Easter Gifts
These musical Easter gifts for women will keep her happy and pepped up whether she is working out or getting ready for her Easter brunch date.
Genuine Samsung Galaxy Buds2, A Splash of Lavender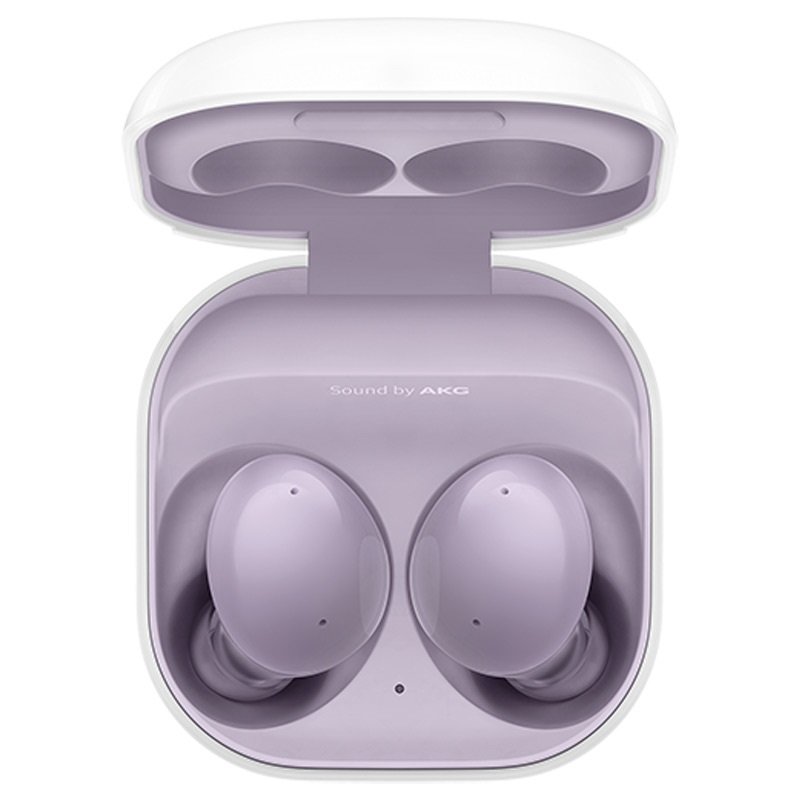 The gorgeous lavender colour of the genuine Samsung Galaxy Buds2 SM-R177 is delicate and reminiscent of beautiful flowers. It delivers rich sounds with balanced notes with its two-way driver design with a woofer and tweeter in each earbud.
Its Active Noise Cancellation and Enhanced Ambient Sound modes allow you to adjust your listening experience. Furthermore, its ergonomic design and the three sizes of silicone ear tips ensure all-day comfortable wear.
Have a jolly good time with these features:
The Samsung Galaxy Buds2 can be easily paired with a Galaxy Watch4 that supports Quick Buds Control.
With two outer and inner microphones built in, you can expect excellent voice pick-up and crystal-clear audio during calls.
Thanks to its 6 different equaliser settings you can find the right sound that elevates your experience.
Expect up to 20 hours of playback when used along with its charging case.
Creative Retro FM Radio Bluetooth Speaker, Retro Bling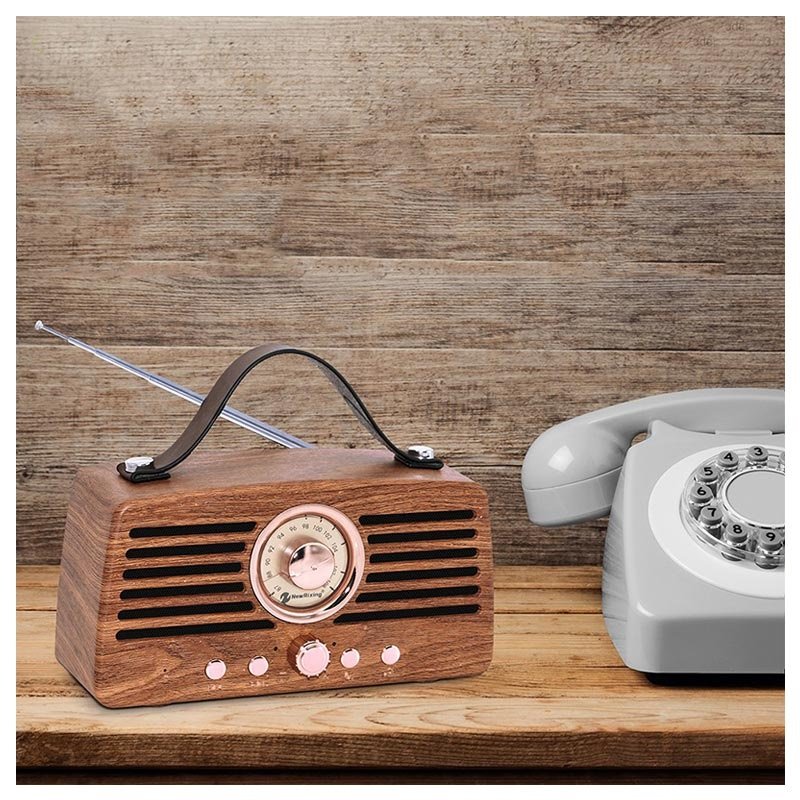 The Creative Retro FM Radio Bluetooth speaker brings a touch of old-school glam to any interior. She will love its aesthetically-pleasing design that blends right in with all her Easter décor.
In addition to being an FM radio, this is also a great Bluetooth speaker. Get the Easter egg hunt started by playing your favourite tunes via Bluetooth, 3.5mm aux, USB port or via microSD card. Its rechargeable battery gives you up to 6 hours of playback.
Have a jolly good time with these features:
Its powerful 5W speakers deliver excellent audio quality so you can have fun.
Thanks to its integrated omnidirectional microphone, you can take your calls on it with a push of a button.
It comes with control buttons and dials that keep within the vintage style while also providing modern usability.
In addition to its portable design, it also features a removable hand-strap that can be used to carry it.
Let There Be Light With these Easter Presents
Lighting makes all the difference. Whether it is to create an Easter photo booth, or to read a bedtime story for your daughter, these accessories will light the way.
RGB Ring LED Light with Tripod Stand, Bring in the Rainbow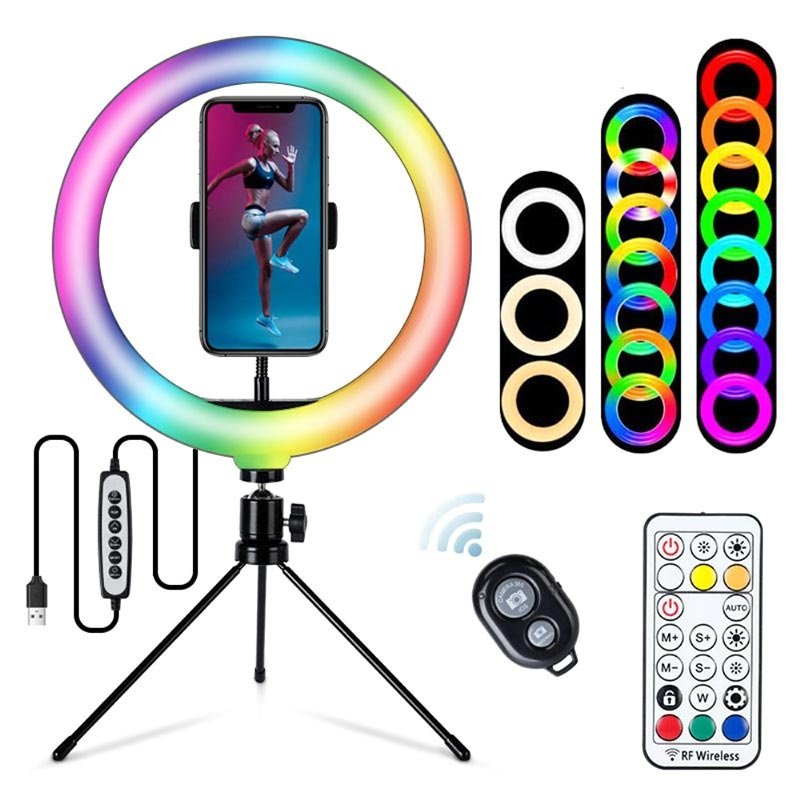 Help her get creative with her blogs and photos this Easter with the RGB Ring LED light with tripod stand. This LED ring light features 15 RGB monochrome static and 18 RGB symphony dynamic colours. Additionally, it also comes with adjustable brightness for white, warm white, and warm yellow light modes.
The ring light also comes with a phone holder that supports phones of widths between 7cm and 11cm. You can also use it to act as your camera shutter. You can power it up with any USB port supporting device and have it ready for your shoots.
Have a jolly good time with these features:
The LED ring light comes with an in-line as well as IR remote control to manage light settings and more.
Its mobile phone holder allows you to create the perfect lighting conditions for your vlogs, videos, or photos.
Its range of light modes and brightness control features let you get creative with your videography and photography.
The adjustable tripod stand makes it easy to have a stable shot throughout.
LED-Lit Acrylic Drawing Board, For the Artist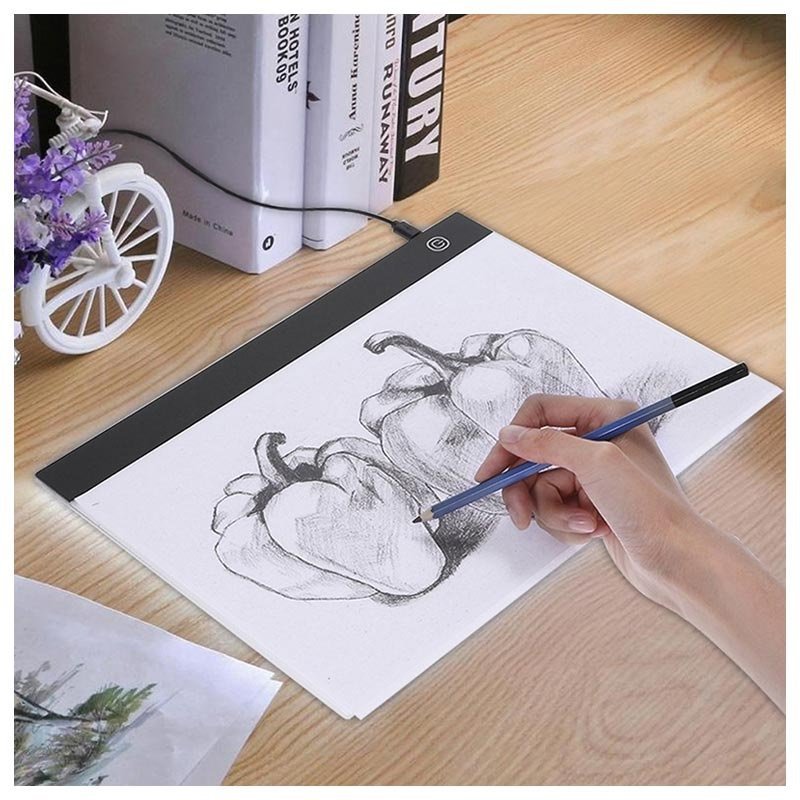 Whether she is a beginner or a pro, the LED-Lit Acrylic drawing board is a life-saver for anyone creative. This drawing board comes with a flicker-free LED light that does not strain the eyes. This board is perfect for tracing and practising anything from drawings to calligraphy.
You can also use it to read your books at night! Its slim and compact design makes it highly portable. Additionally, the Smart Brightness Feature remembers your previously used brightness setting for when you use it again.
Have a jolly good time with these features:
It comes with a USB power cable that can be used with power banks, wall chargers, or USB ports.
The flicker-free lights and clear acrylic sheet design allow you to use them for various purposes.
You can easily adjust the brightness so as not to strain your eyes, while the Smart Brightness feature remembers your choices for next time.
It is lightweight and compact, which allows you to take it with you anywhere.
Sweet Treats for Apple Lovers
If she is a fan of Apple products and accessories, then these are the gifts you must consider. The Apple Watch will help her with her fitness journey, while the docking station will keep her daily-use gadgets powered up.
Apple Watch Series 7 to Keep Up with the Easter Bunny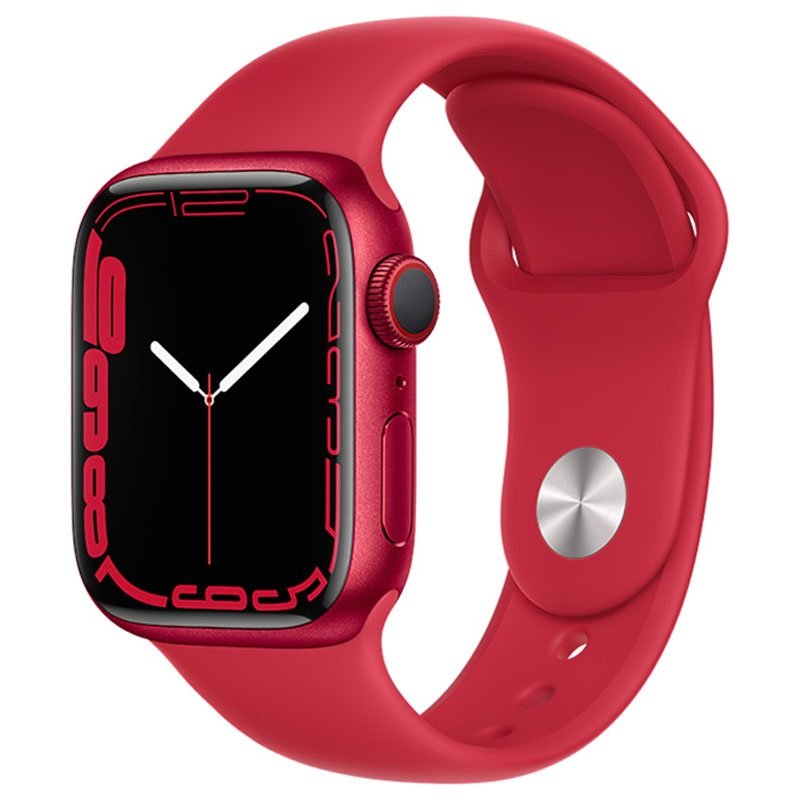 The Apple Watch Series 7 is a gorgeous Easter gift for a girlfriend or wife. The numerous fitness and health tracking features will help her stay on track with her health goals and know when she needs a break. The beautiful design brings a pop of colour into her day as well.
Whether she uses it indoors or outdoors, the Always-On Retina Display with 1000 nits max brightness will keep all the important information visible. You can also download third-party apps onto the watch to get a holistic workout routine.
Have a jolly good time with these features:
It comes with many features, including calorie calculation, stand reminder, smart alarm, pedometer, and fitness targets.
Thanks to its powerful Apple S7 processor you get high power and efficient performance, always.
You can listen to your Apple Music album or Apple Podcasts right on your watch to stay motivated and excited.
It has an IP6X certification which offers complete protection from dust and is also water-resistant up to 50m.
3-in-1 Fast Wireless Charging Station, Organised and Charged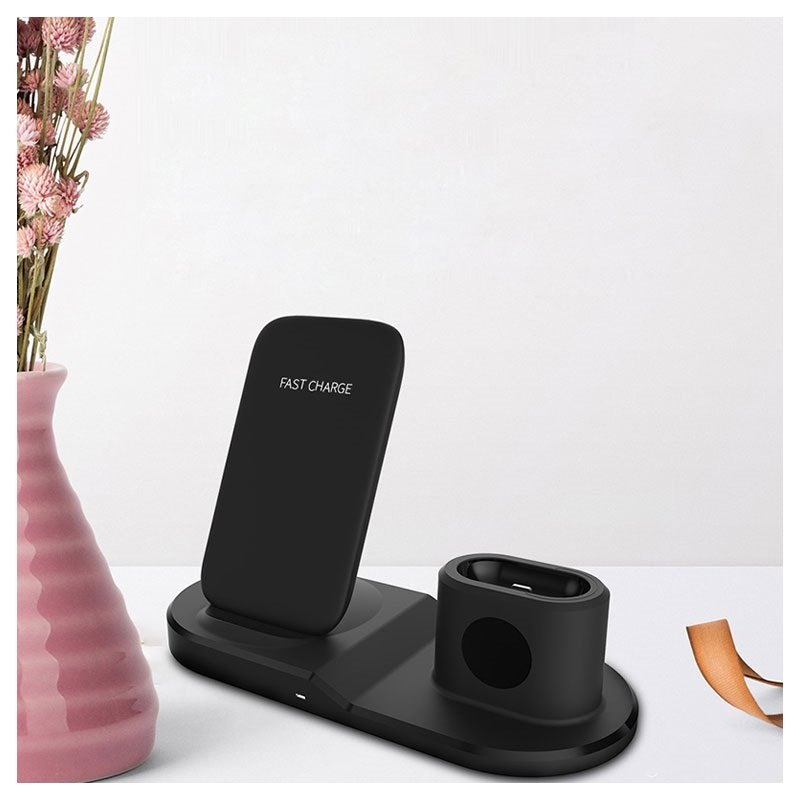 With smart organisation created and maintained with the 3-in-1 Fast Wireless charging station, she will save a few minutes for herself. This docking station is capable of simultaneously charging an iPhone, AirPods, as well as an Apple Watch.
It is made from ABS and PC materials that provide excellent durability while also looking beautiful in every space. The stand also comes with anti-slip silicone pads and ventilation holes for efficient heat dissipation.
Have a jolly good time with these features:
Its fast and efficient Qi charging can charge Qi-enabled devices at a distance of up to 8mm.
She will love the unique and stylish design of the smartwatch and AirPods charging dock.
The durable design features heat dissipation holes and anti-slip silicone pads at the base.
This is a practical accessory suitable for home or office to keep everyday-use devices charged and ready.
Easter Gift Ideas for Adults with Panache
You cannot go wrong with these Easter basket ideas for your girlfriend or wife. These stylish products will help her keep her fashion game strong.
Anti-Blue Ray Computer Protection Glasses, for the Busy Woman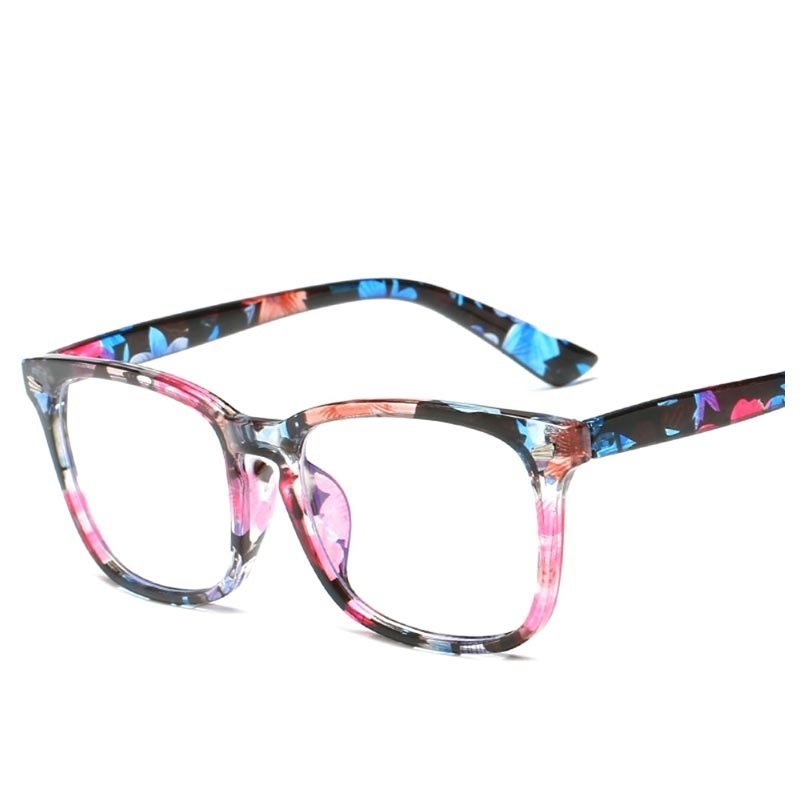 If she is spending a lot of her time in front of the screen, then the Anti-blue ray computer protection glasses are the right gift for her. Their funky and quirky style keeps it professional, so she can wear them to work as well.
The glasses are made from durable PC material and are a portable solution for dealing with eye fatigue caused by screens. You do not need a prescription for these glasses either. This stylish eyewear will keep her eyes protected from the harmful effects of blue light.
Have a jolly good time with these features:
These glasses are available in two colour choices that will appeal to every woman.
The anti-blue ray glasses are a practical solution to dealing with the effects of blue light and avoiding eye fatigue.
They help deal with screen glare so her focus can remain on the task at hand.
Help her improve her quality of life with this clever and useful eyewear.
Portable Cordless Automatic Curling Iron, For Bouncy Hair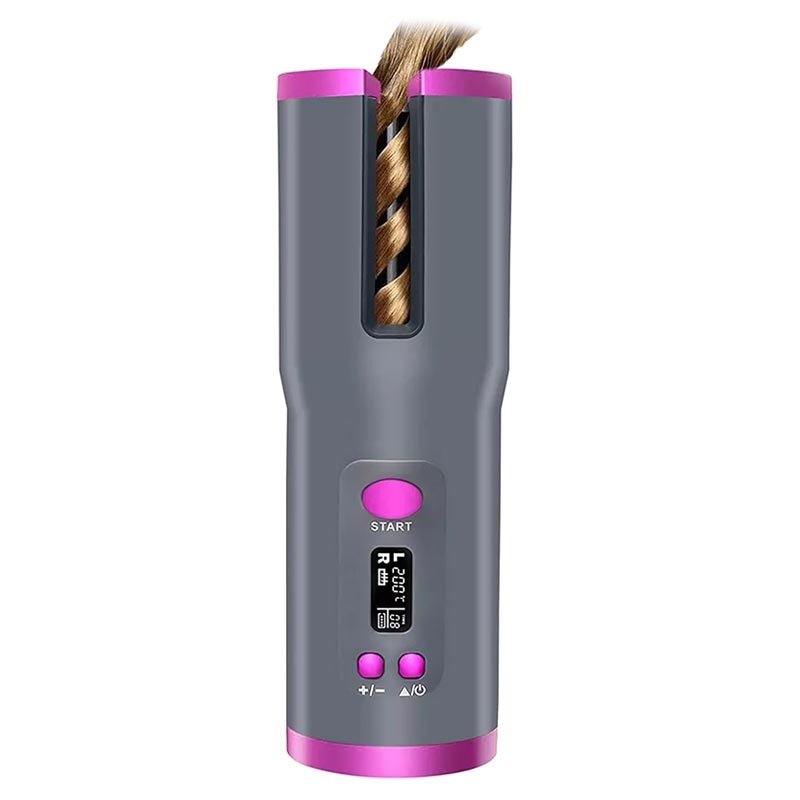 The portable cordless automatic curling iron will help her get those voluminous curls and bounce in her hair right at home. It comes with 6 levels of time settings with heat levels between 150 to 200 degrees to deliver the perfect curl or wave.
The curling iron is made from lightweight aluminium which makes it easy to take on your trips. It also features an LCD screen and an automatic shutdown feature, so you can use this gadget without any hassle.
Have a jolly good time with these features:
Get about 1 hour of use with its built-in rechargeable battery.
The lightweight design makes it easy to use and highly portable.
Thanks to its automatic shutdown feature you never have to worry about any accidents.
The curling iron is suitable for all hair types and does not damage your hair.
An Easter Basket Bonus She Will Love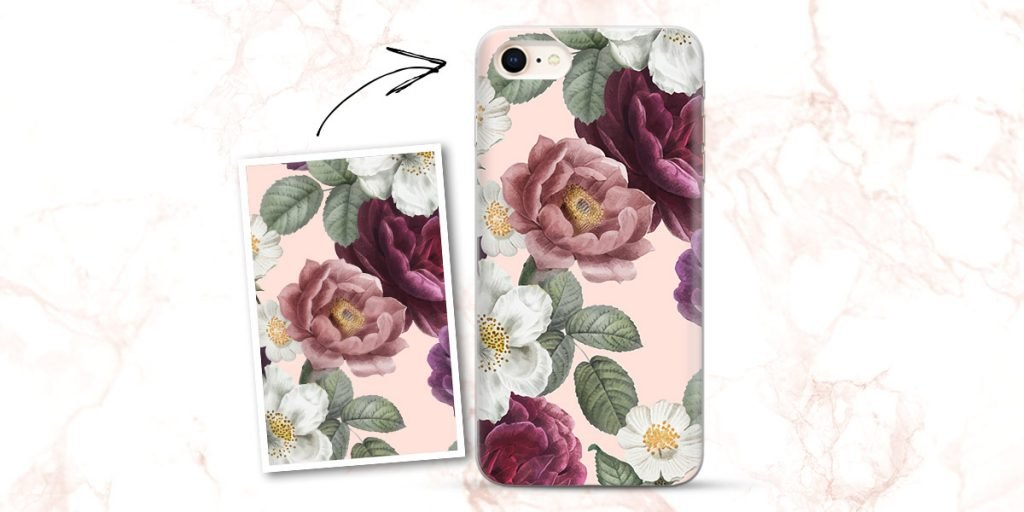 Want her to fall head-over-heels for you again this Easter? Then get her a personalised phone or gadget case so she can always think of you.
Our 2-minute design your own case app is a completely online process for creating personalised gifts that will become the most cherished Easter gift ever. Just follow the steps below to get started.
Step 1: Select your gadget, brand, and model
Step 2: Select your preferred case type
Step 3: Upload your favourite photo or your own creation
View the final product in the preview window and click Buy! That's all the effort you need to put in, and we will take care of the rest.
The Gift Hunt Ends!
We hope you found the perfect Easter egg to surprise her with, thanks to our gift guide. A thoughtful and practical gift makes for the most memorable one, as does helping her out with the Easter décor and party preparations.
If you need a few more ideas on what presents to give, or if you are looking for the latest smartphone or smartwatch, then get in touch with us. Our range of products and helpful guides, along with our experts, will make sure you find the right gift!