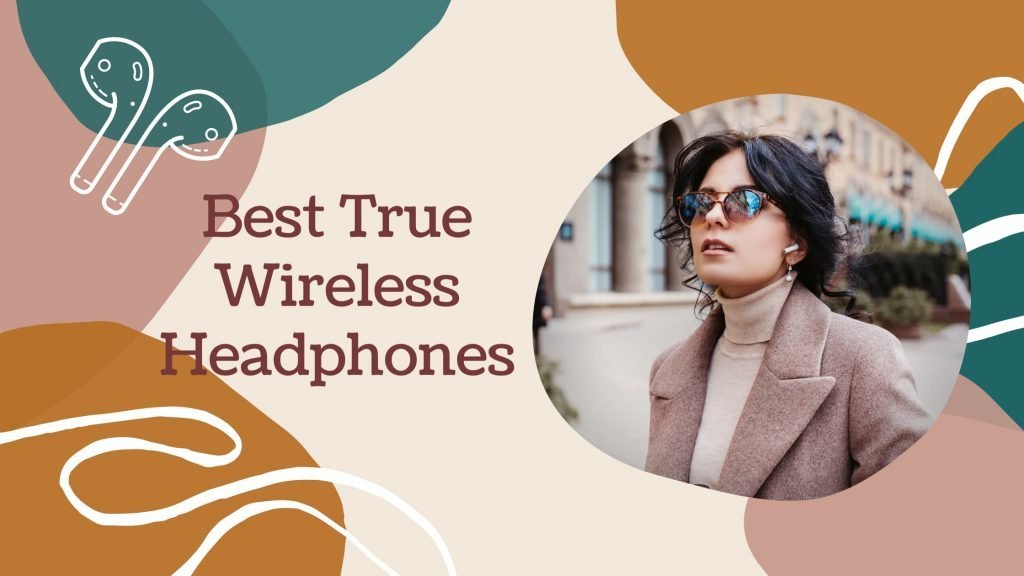 Untangle yourself from wired headphones and choose the best True Wireless headphones that meet your lifestyle needs.
If your style commands a spark of colour, then a flaming red pair of true wireless earbuds will do just that. Perhaps you are looking for the perfect gift for Valentine's day for your significant other with classy taste. You can't go wrong with Samsung's jewellery inspired Galaxy Buds Live.
While nature is a great companion on running trails, your very own background music will boost your mood too. With the QCY T1C headphone's ear hook design, you can enjoy your music and move about with your workout routines without having to adjust them.
Want to keep up with the latest headphone trends but on a budget? We have picked out the best of budget-friendly true wireless earbuds that deliver everything they promise.
We have curated our top 10 picks that cover all lifestyles and budgets for you. Let's jump right in!
The Pro Collection
If you are looking for the best wireless earbuds for Android or iOS, then you cannot go wrong with these picks. These Pro headphones offer advanced features that answer the question, "what are True Wireless headphones?!"
Apple AirPods Pro 2021 to Tune In and Out of the World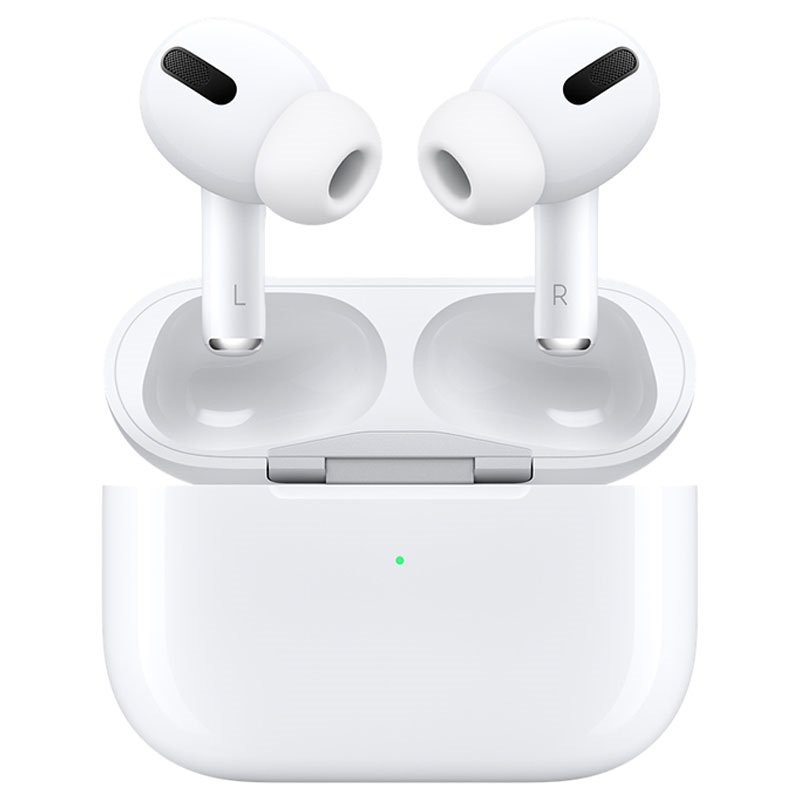 The Apple AirPods Pro 2021 features Active Noise Cancellation and a Special Transparency Mode. These cool features allow you to control how much of the outside world you want to block out.
This stylish pair of in-ear headphones provide a comfortable fit with their ultra-ergonomic design and replaceable soft silicone tips. With its easy gesture controls, you only need a few taps to manage playback and calls or turn on or off the noise cancellation modes.
Enjoy a True Wireless music experience with these features:
Supports "Hey Siri"! Take complete advantage of your Siri assistant with the AirPods Pro as you would with your iPhone or iPad.
Thanks to its waterproof rating of IPX4, a little splash, or a few specks of dust, will not do any damage to your gadget.
Love wireless charging? These earbuds feature Qi charging with MagSafe as well as wired Lightning charging.
Extend the battery life of your headphones with its accompanying MagSafe wireless charging case, by over 24 hours.
Huawei FreeBuds Pro, the Good Kind of Carbon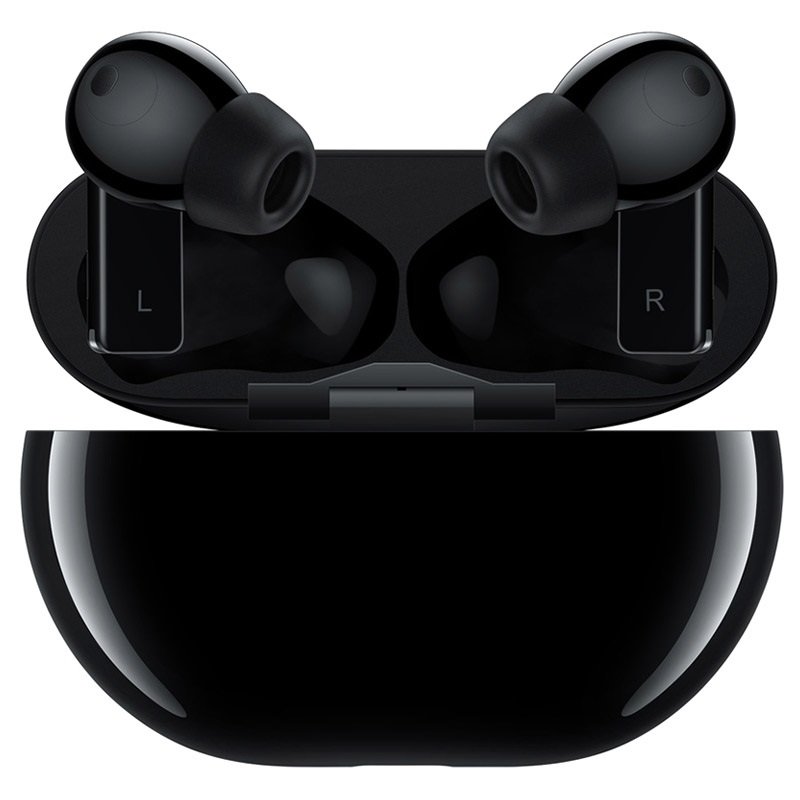 The Huawei FreeBuds Pro in carbon black comes with a three-mic system that combined with its Bone voice sensor creates an enhanced conversation experience. Enjoy noise reduction not only when you listen to your favourite tunes, but also on your calls.
Turn your earbud into a microphone in a literal pinch and forget about external mics for your presentations and video recording. The FreeBuds Pro comes with both swipe and press control to broaden the range of available controls.
Enjoy a True Wireless music experience with these features:
The FreeBuds Pro comes equipped with 11mm dynamic drivers to give you the best listening experience.
These headphones offer three modes of noise control: Off, Awareness, and Noise-cancelling (Al Life app only).
It features dual-antenna design and Bluetooth version 5.2 that allows simultaneous connectivity with two devices.
Enjoy up to 36 hours of battery life with its Qi-enabled charging case.
Stay in Command
Don't miss out on your virtual assistance with these smart headphones. The Jabra headphones are perfect if you like the spy-like feel. On the other hand, Apple's offering is stylish minimalism that looks good in any setting.
Samsung Galaxy Buds Live in Glamorous Mystic Bronze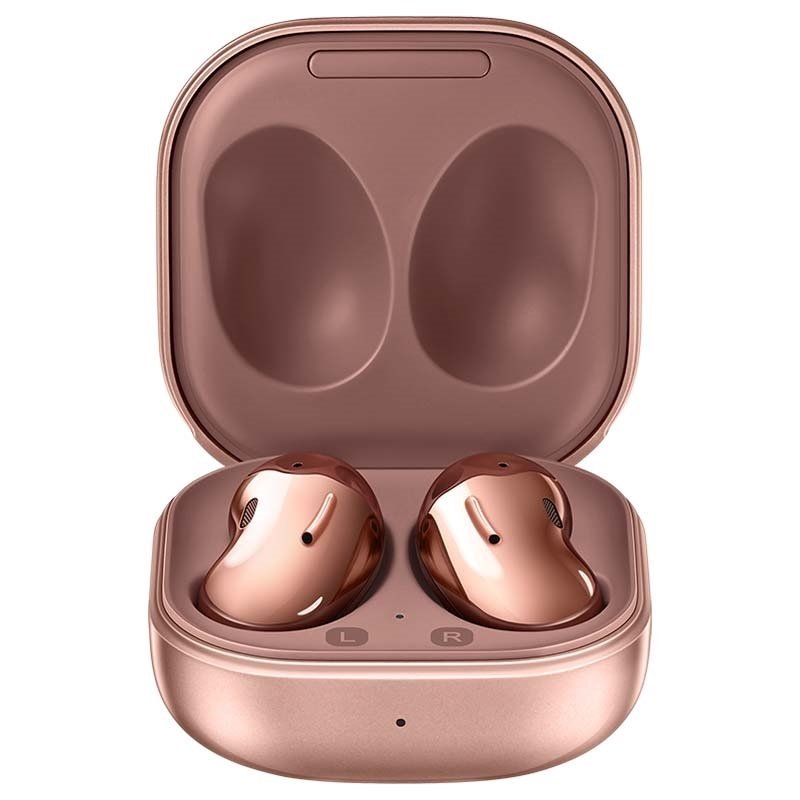 The jewellery inspired Samsung Galaxy Buds Live is a perfect match for anyone that wants to feel glamorous while listening to their favourite tracks. Whether you enjoy classical music or head-bopping pop, you will get an immersive music experience with clear sound and deep bass.
The Galaxy Buds Live's Active Noise Cancellation technology reduces background noise by up to 97%. It provides an ergonomic fit while having a unique and stylish design. Attend your calls with its integrated mic and tap controls.
Enjoy a True Wireless music experience with these features:
Enjoy outstanding sound quality with its 12mm speakers combined with sound by AKG.
With its quick charge support, enjoy an additional hour of playback with only 5 minutes of charging.
Easily connect the earbuds with your Samsung devices via your Samsung Account. You can also take advantage of its support for the Bixby voice assistant.
Extend its application to your Android and iOS devices by downloading the Galaxy Wearable app.
Apple AirPods 3, Hey Siri?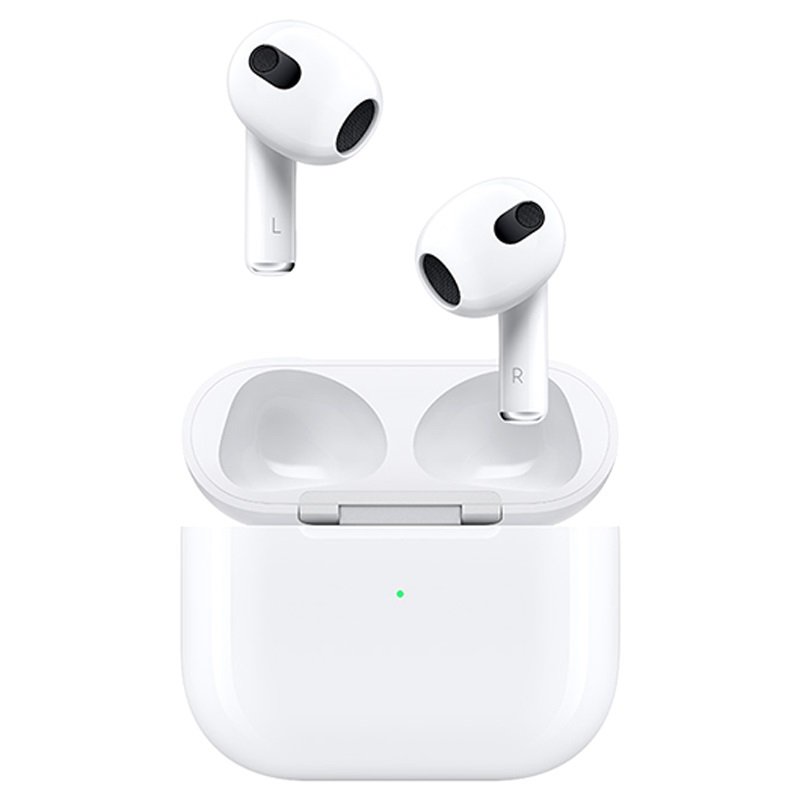 Stay connected with Siri with your Apple AirPods 3 on a variety of Apple devices and wearables. These sleek earphones give you a high-quality music experience and simplify playback and call management with their easy controls.
Answer your calls on the go with its built-in microphone for a hands-free experience. This classic style is professional and pocket-friendly. And with its Lightning charging and MagSafe charging case, you will never run out of power.
Enjoy a True Wireless music experience with these features:
The AirPods 3 is compatible with iOS 15, watchOS 8.1+, tvOS 15.1+ and macOS Monterey or later.
Combined with the MagSafe charging case, get up to 30 hours of battery life.
Stable and reliable Bluetooth connectivity allows for a hands-free music listening and calling experience.
Cheap and Budget-Friendly Earbuds
You do not have to spend a small fortune to have the best true wireless earphones. These headphones will fit right into your budget and deliver top-quality playback. In addition to being budget-friendly, these headphones also enhance your style quotient.
Baseus Encok WM01 TWS Earphones in Classic Black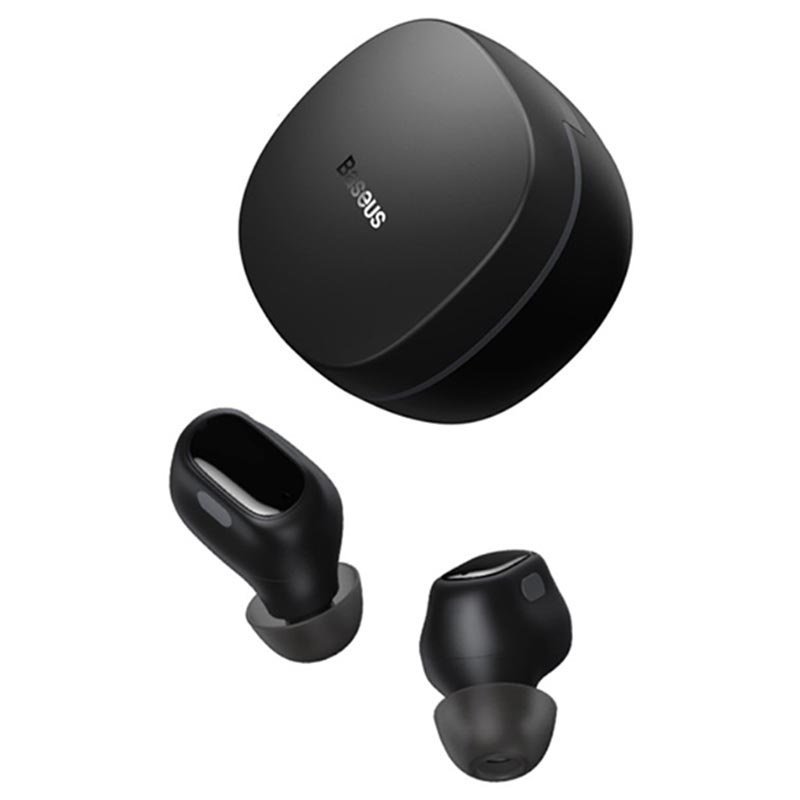 The elegant Baseus Encok WM01 TWS Earphones offer a fantastic music experience for a great price. These earbuds offer fast pairing with their Bluetooth version 5.0 connectivity. Start listening to your playlist within seconds of putting them in.
These Baseus earbuds come with a compact charging case that extends the battery life by 25 hours. You no longer have to worry about the battery running out while you enjoy your favourite movies on your device.
Enjoy a True Wireless music experience with these features:
Experience a smooth, crystal clear and lag-free listening experience with its Bluetooth version 5 connectivity.
The WM01 comes with support for voice assistance, so you don't miss out on this handy feature.
They have a standby time of 250 hours and offer up to 25 hours of playback when paired with the charging box.
Designed to fit securely, you can also use one earphone at a time and still enjoy your music.
Ksix Earphones to Forget the Crowd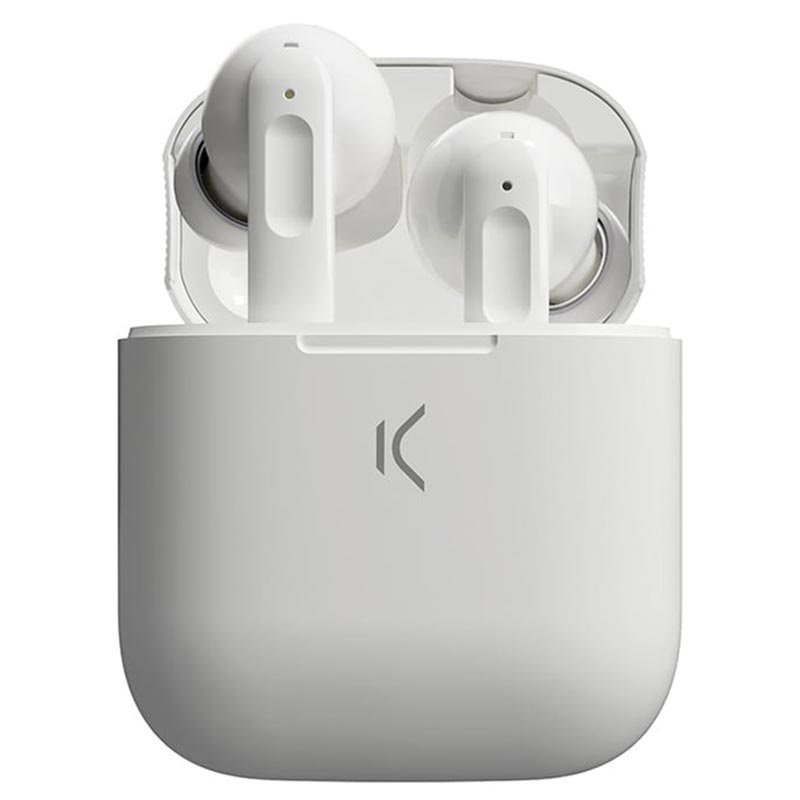 Thanks to Ksix TWS Active Noise Cancelling Earphones' 10mm speakers and Active Noise Cancelling technology, crowded places and loud environments won't stop you from enjoying your favourite movies or audiobooks on the go.
Designed to provide a perfect fit with its ergonomic design and replaceable silicone eartips, you can enjoy high-quality sound in absolute comfort. The Ksix earphones come with an integrated microphone and intuitive touch controls for easy call and playback management.
Enjoy a True Wireless music experience with these features:
It comes with a 500 mAh charging case that extends the battery life by 18 to 20 hours.
Connect your Bluetooth enabled devices with the Bluetooth version 5 connectivity for a stable and reliable connection from up to 10m.
Ensure a perfect fit with its changeable silicone tip pairs available in small, medium and large sizes.
Elevate Your Sporty Ambitions
Put on your favourite workout playlist and get ready to reach your fitness goals with these wireless headphones. With the right music motivation delivered with well-crafted, durable headphones, you can stay focused on your exercises without worrying about sweat damage.
Anker Soundcore Liberty Air 2 for Acoustic Perfection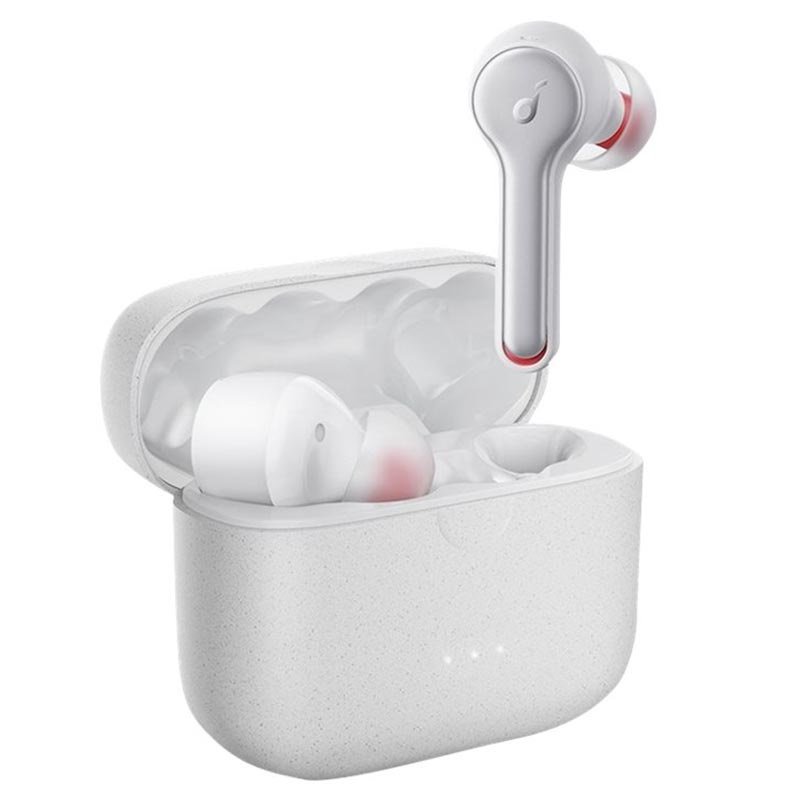 With the Anker Soundcore Liberty Air 2's diamond-coated 6mm drivers, experience a rich bass and accurate highs when they pump out your powerful workout music. Use its HearID technology to customise the equaliser settings for an optimised listening experience.
Need to take calls between your reps? The Liberty Air 2 comes with noise-cancelling microphones on each earbud and touch controls that let you take your calls without stalling your workouts.
Enjoy a True Wireless music experience with these features:
Integrated Bluetooth version 5 technology and one-step pairing make setting up a reliable and stable connection with your device easy.
Enjoy your sweaty workouts worry-free with its IPX5 rating for splash and sweat resistance.
Get up to 7 hours of playback and an extra 28 hours of charge with its 500 mAh charging case.
Want to forgo the hassle of wires entirely? The charging case supports wireless charging!
QCY T1C In-Ear True Wireless Stereo Headphones to Keep You on Track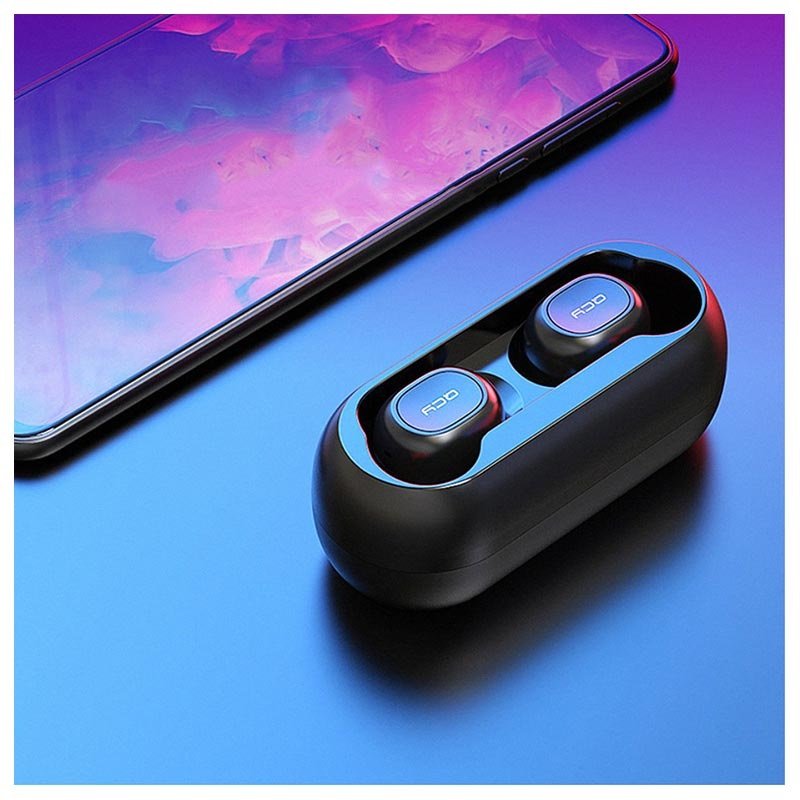 Love high-intensity workouts and running, but can't find a pair of True Wireless in-ear headphones that match your intensity? The QCY T1C In-Ear True Wireless Stereo Headphones are for you. Its in-ear form factor ensures excellent noise isolation while delivering crystal clear audio.
These earphones are compatible with mainstream Samsung, Huawei, and Apple phones and offer the convenience of tap controls. You can also easily take your calls with its dual integrated mic, whilst you enjoy your bike rides.
Enjoy a True Wireless music experience with these features:
These earphones feature Bluetooth version 5 for efficient operation within a range of 10m.
With its IPX4 certification for water resistance, you can enjoy your music with a range of activities and sports with little worry about splash or dust damage.
Its portable design and ergonomic fit, coupled with no audio lag make it perfect for gaming or watching videos.
A Dash of Glitz and Glam
If you are looking to add some elegance and style to your outfit of the day, then these are the best true wireless earbuds. Whether it's date night or a ball game with your friends, up the style quotient with this colourful technological brilliance.
OnePlus Buds True Wireless Earphones, Oceanic Bliss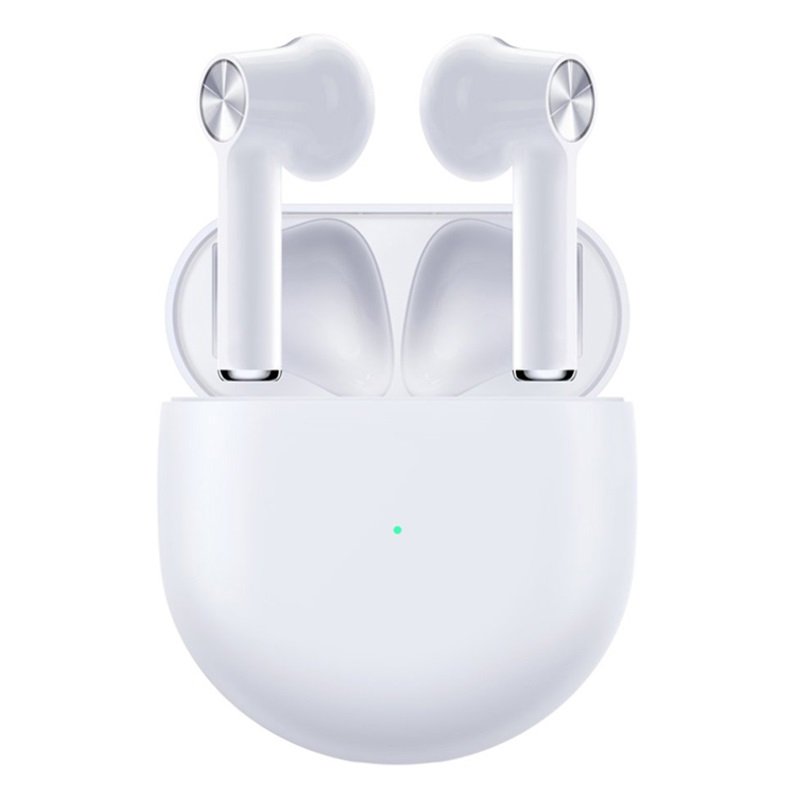 The OnePlus Buds True Wireless Earphones (5481100037) seashell-inspired half-in-ear design looks classy and brilliant. You also get to choose between white and blue colours for that extra pop of style.
Its three microphones in each earbud helps reduce outside noises from affecting your voice call quality. You also experience stunning audio quality with Dirac Audio Tuner and 3D stereo with Dolby Atmos on supported devices.
Enjoy a True Wireless music experience with these features:
It has an IPX4 waterproof rating making it safe for using whilst working out and protected from accidental splashes.
Get reliable and stable connectivity with your devices with its Bluetooth version 5.0 support.
These earbuds support Fnatic mode, which reduces latency to 103ms to improve real-time audio sync.
Experience fast charging with the earbuds and charging box combination giving you up to 10 hours of playback with just 10 minutes of charging.
T50 Bluetooth Headphones in Passionate Red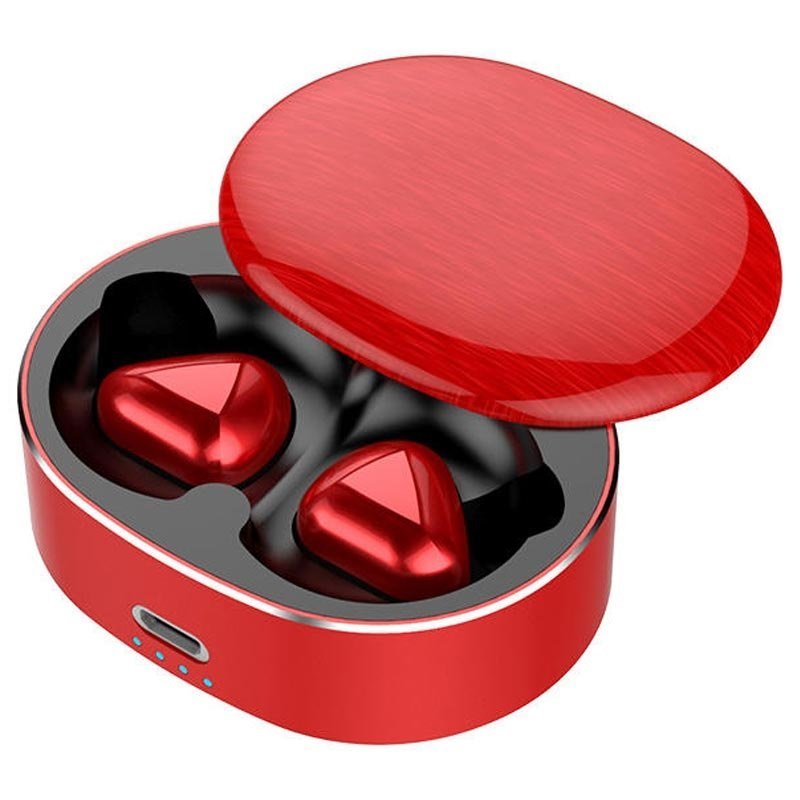 Hot red and happening, the T50 Bluetooth Headphones offer 6D noise reduction so you can lose yourself to your music with no compromise on playback quality. You can also use your earbuds separately thanks to its wireless stereo left and right channel separation.
Pair your T50 with any Bluetooth supporting device and enjoy an operating range of 20m. What's more, these headphones can support connections with two Bluetooth devices simultaneously!
Enjoy a True Wireless music experience with these features:
The T50 comes with an integrated mic and intuitive touch control feature and allows easy playback and call management.
It features Bluetooth version 5 for a reliable and stable connection with your connected devices.
These headphones have a standby time of 80 hours and come with a charging box with a battery capacity of 500mAh.
A Truly Wireless Experience
In the fast-moving and evolving world, true wireless headphones are your smartphone's best friends. And whilst these pocket-friendly headphones are delightful and extremely useful, if you want to avoid losing them, add an accessory such as a Lenuo Remote Wireless Key Finder.
We hope you found yourself a perfect match from our picks of the best true wireless headphones that suit every taste. Are you looking for more wireless earphone options? Check out our extensive collection of headphones or get in touch with us to find the best match for you!