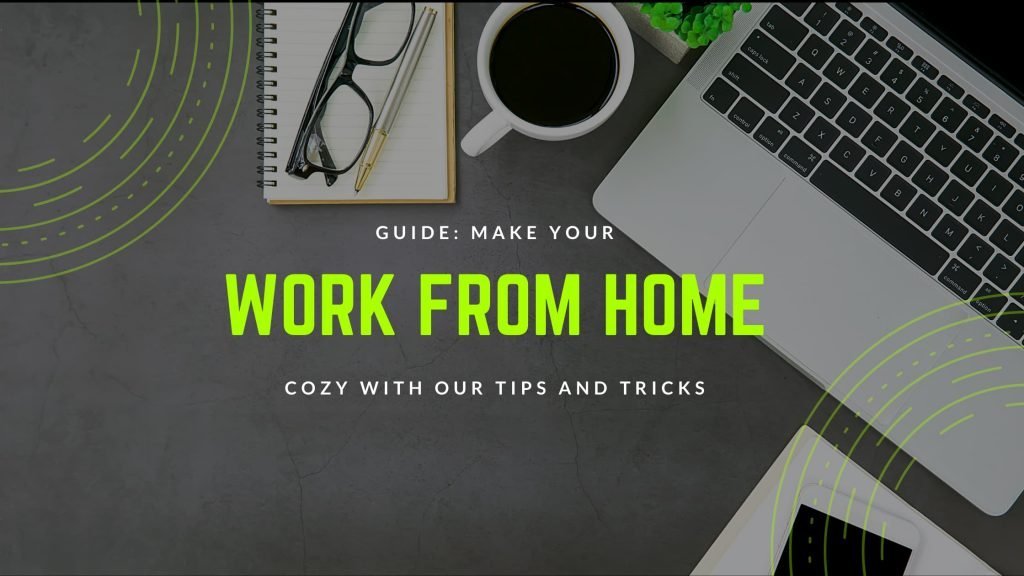 Are you a full time self-employed worker, a part time freelance or do you just like the flexibility of working from home once or several times a week? Are you dreaming of finding a job you can do from home and make money online? Then you can go and play with the idea of ​​arranging a home office for yourself.
When you need to decorate your office at home, it is important to consider how you can protect it best, both in terms of safety and health. An office for online jobs should follow the same rules and requirements in the sense of a working environment as ordinary workplaces.
In this guide you will find a little extra inspiration for your new workstation at home as we give our best tips, tricks and good advice for an improvement in work life from home. You will also find inspiration on how to organise yourself so you can achieve the best possible working performance from home.
Pros and cons of working from home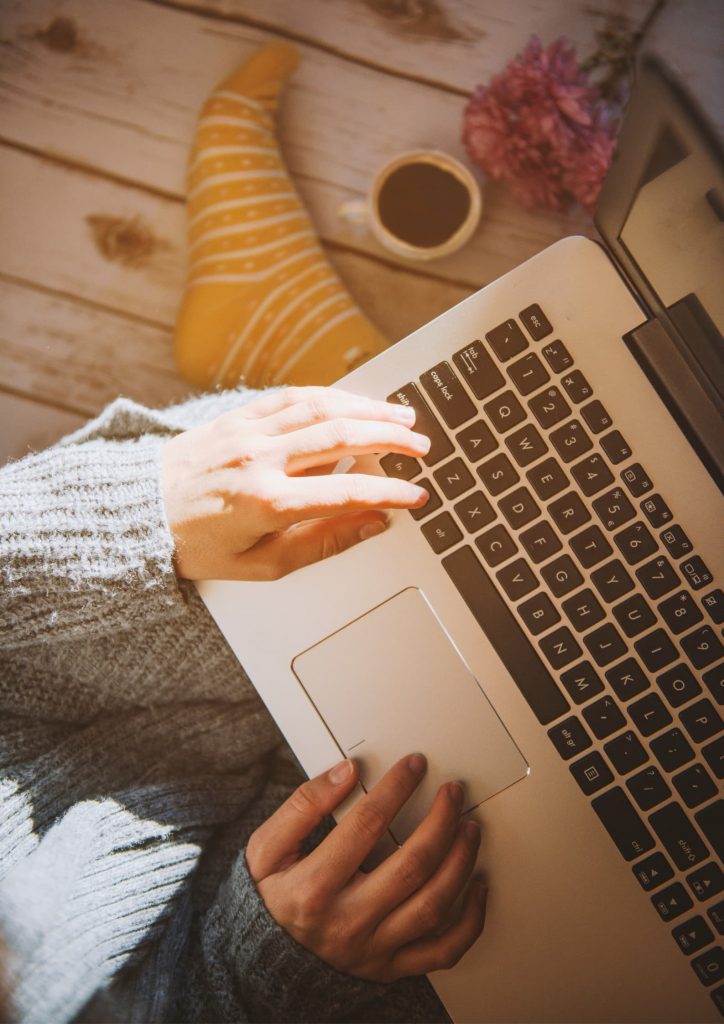 There are many advantages to working from home, but also some disadvantages that you should consider when decorating.
The benefits of work from home jobs:
You save unnecessary time on transport to and from work.
Your working day is much more flexible and can be adapted to your wishes.
You have the freedom and independence to work in the way you like best.
Many people experience increased efficiency when working from home.
Disadvantages of home based jobs:
You do not have the same social interaction as when you are in an office.
It can be difficult to take some time off if you are used to working from home.
You must pay extra attention to creating a good working environment.
This is something you need to keep in mind when decorating your home office
Do you want to work from home one or more days a week, or are you dreaming of working more and more from home?
Then you must not forget that there are several requirements that must be met, when you decorate your office at home.
It is the duty of both employees and your employer to ensure good working conditions when setting up a home office. You can read more about this at the Health and Safety Environment.
Not all the employees need the same conditions, so it is a good idea to take a stand:
How often should you work remotely?
What needs do you have for technology? For example, is a laptop enough or is a fixed workplace with a desktop computer to be installed?
Do you need access to the internet, intranets, databases and other electronic systems for data entry at your home?
In addition, it is important to consider how to ensure good ergonomics and peace of mind during the day. If you are unsure of how to best adapt your work from home jobs, you will find a number of tips below to create the best conditions possible.
Keep track of your cables and organize efficiently with different holders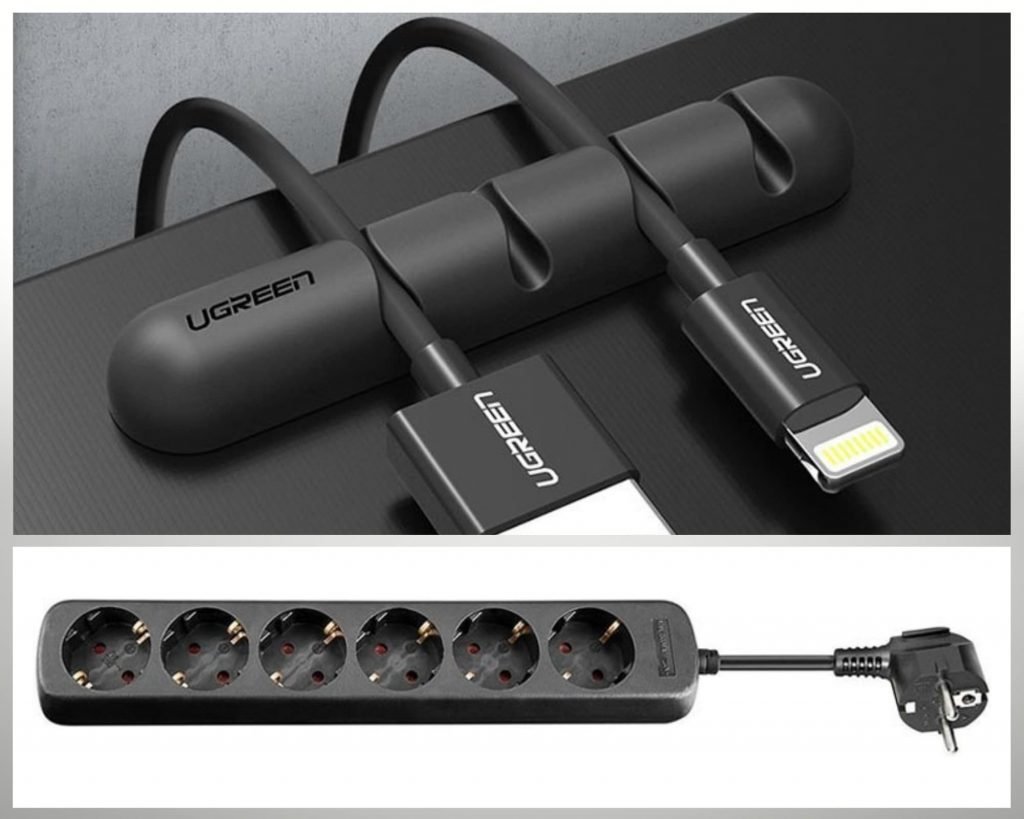 f you have loose cords lying all over the office, not only does it look unprofessional, it can also be dangerous. You risk both losing work after a worn cable and stumbling over and hurting yourself
Here an adhesive cable organizer can be a great tool for keeping all your cords organised. If you need to attach several cables at once, you can combine it with a multi socket extension cable.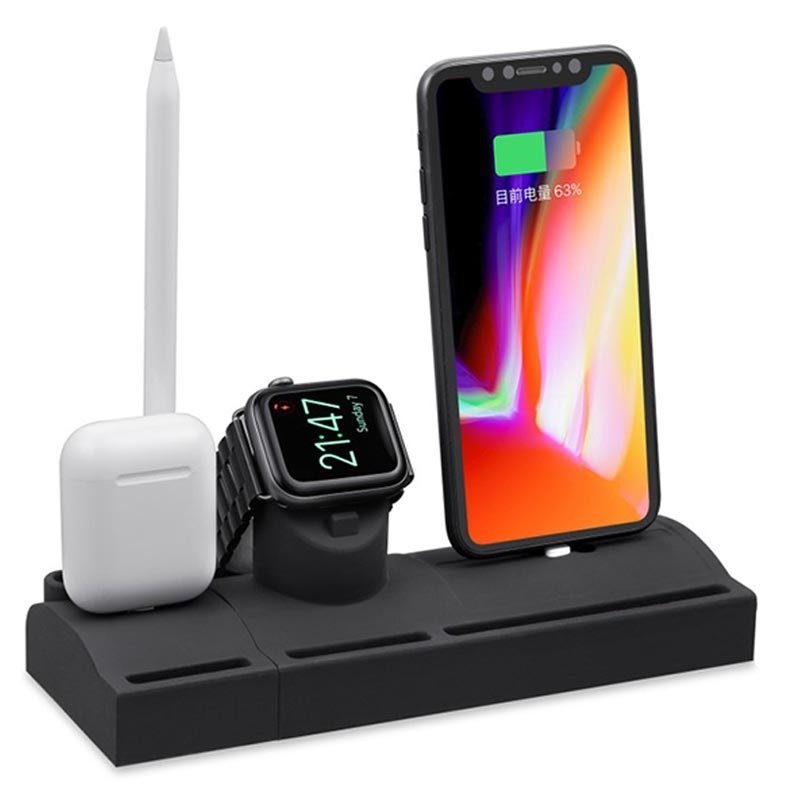 Just as cables on the floor are unsuitable for your safety, an untidy desk with many wires can quickly cause unnecessary concern. With a 5-in-1 silicone charging stand for your Apple devices, you can charge your iPhone, Apple AirPods Pro, Apple Pencil and your Apple Watch at the same time, and you do not have to have five different chargers.
As an added bonus, you always know where your devices are and you therefore do not have to look for them, because they are always in the same place.
Protect your body and muscles with good ergonomics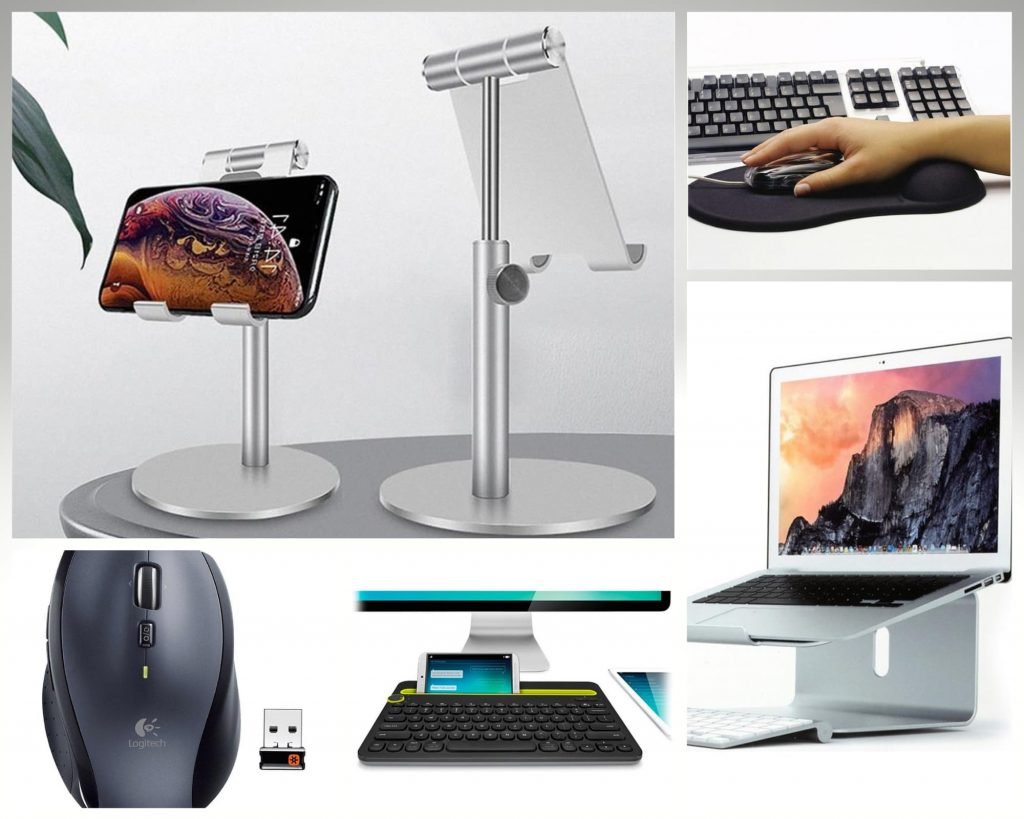 It may seem superfluous to talk about a particular interior design in your office at home, when you can easily do your work at the dining table, desk, on the couch or on the terrace. But the fact is that incorrect working postures in poor environments can lead to long-term injuries.
Therefore, you should keep in mind the good ergonomics when you start decorating your home office. It includes, among other things, a really good office chair that fits your height and your desk.
If you need to be able to take your work away from your regular workplace, you probably prefer working on a laptop. The result of this is just that you often look down a lot and thus bend your neck too much during the day.
It is easy to avoid by getting your computer up to eye level with a laptop stand. The same goes for your other devices and therefore a smartphone and tablet stand is also a good idea. Feel free to choose one that can be adjusted and rotated to suit your needs.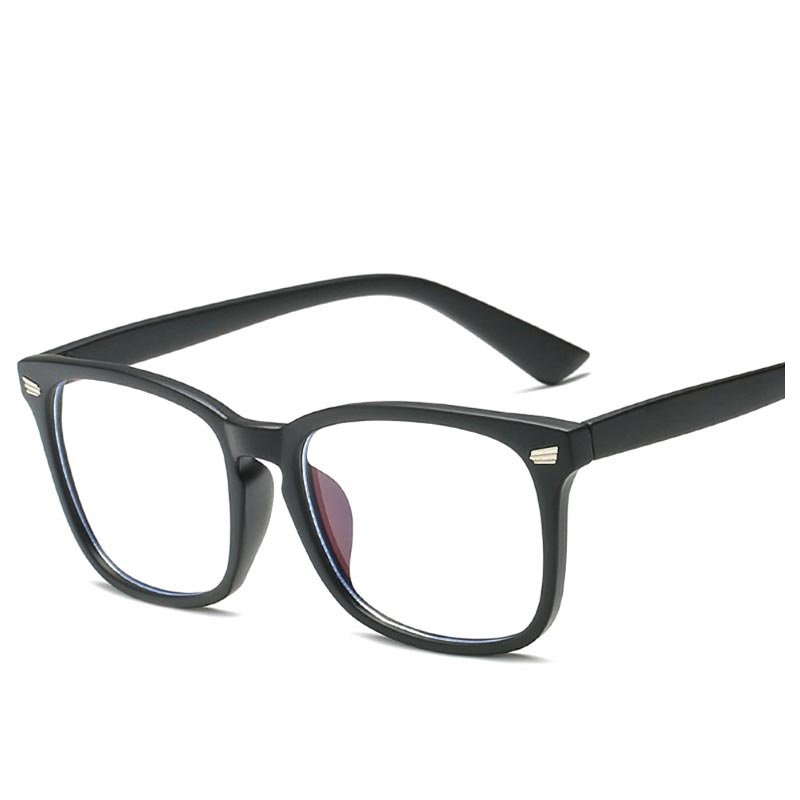 Of course, now that you have your laptop at eye level, you should not sit awkwardly with your shoulders when using the keyboard and mouse. Therefore, you should invest in a wireless Bluetooth keyboard as well as a wireless mouse and a mouse pad with gel support. Together, these products will make it much easier for you who want to work from home to maintain a good ergonomic workplace throughout the day.
Bonus tip: If you work a lot in front of the computer, remember to get up and walk around at least once an hour and get up for a few hours every day. It works wonders for your muscles.
If you often experience headaches, even if you follow all ergonomic advice, you should consider a pair of anti-blue light goggles (also called Blue Light goggles) that might help you with this problem.
Keep your motivation up with breaks and time for yourself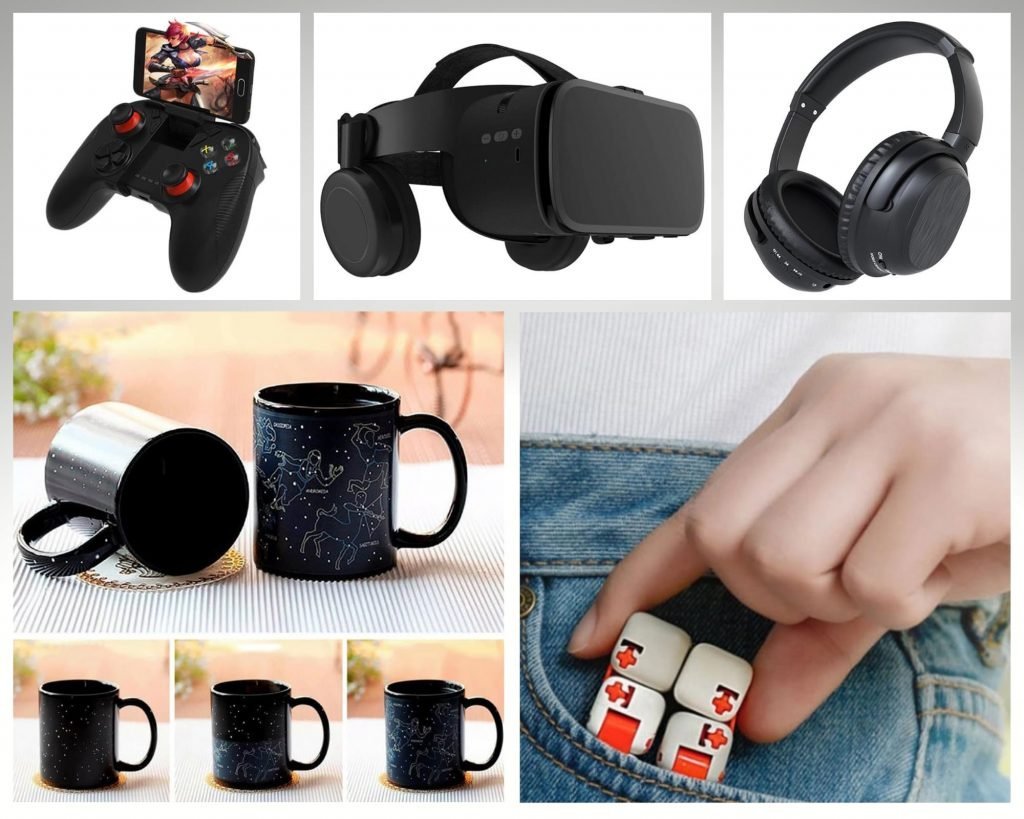 When you sit at home and work, you can easily get a feeling of never having full freedom. It is seldom good for your motivation. To avoid this, you should as far as possible arrange your office somewhere in the house where you do not see it all day.
A screen would be perfect, a thing you can hide the area with, for example, a bookshelf. It is better than, for example, using the dining table as your office, because you risk that this area is connected to work – even when you have free time.
In addition, it is also important to take breaks during the day. Although you may not see other employees during the day, it is the same as in a workplace. There should be time for breaks and free time.
If you love playing games, you can, for example, invest in a Bluetooth Gamepad with a holder or perhaps a pair of Bluetooth Virtual Reality glasses, which can get your mind off work, when you need a break.
If you prefer quiet breaks, you can enjoy a cup of coffee from a smart coffee cup, while you unwind with good music in your active noise-reducing wireless headphones or with your anti-stress fidget cube.
What you want to spend your breaks on and to what extent is entirely up to you, but it is important that you use breaks – even when you earn money from home.
Ensure a good indoor climate with plants and regular cleaning
Good ergonomics, regular breaks and all the electronics you need are not the only things that ensure you a good workplace at home. It is also a good idea to remember a good indoor climate.
Some green plants can work wonders in the form of air purification, which is something that is extremely important.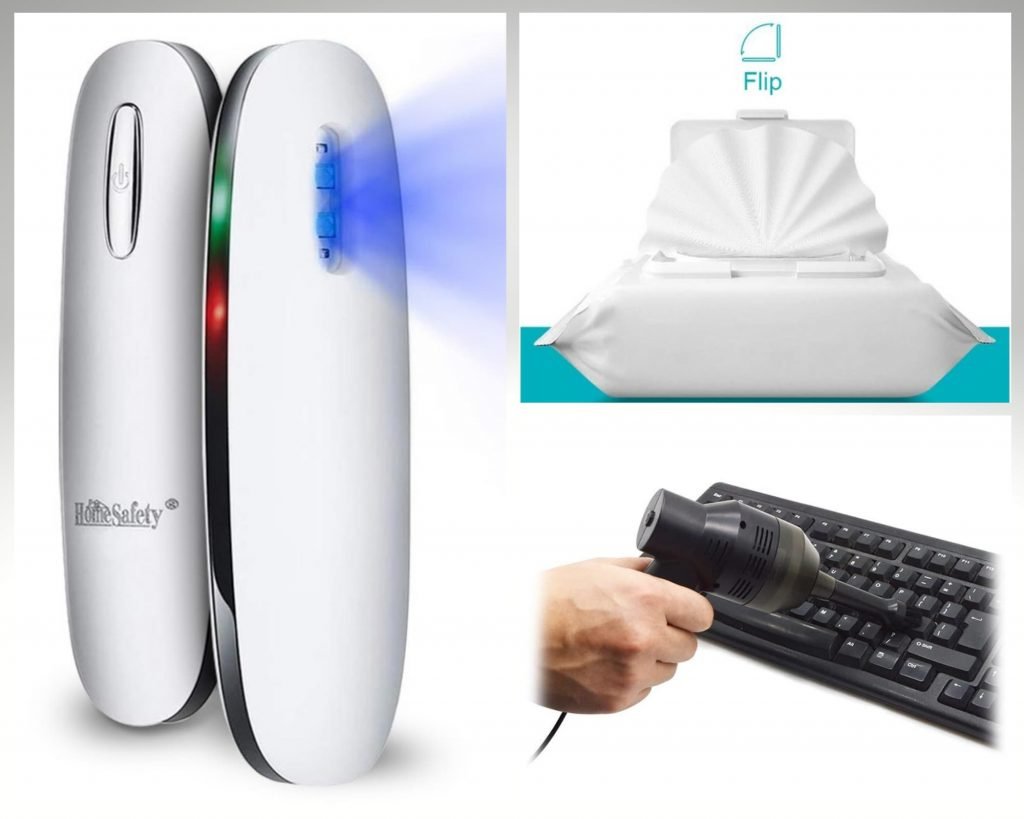 With a portable USB vacuum cleaner, you can easily vacuum your desk or keyboard, while a UV sterilizing lamp can be used to clean up to 99.9% of the bacteria, which settles on everything from your mouse and tablet to your headphones. With a hygienic disinfectant wipe with alcohol, you can easily get rid of unwanted bacteria throughout the home.
Make your home and online jobs extra cool with smart gadgets
There is a sea of ​​electronics and other gadgets you may need during a work day. Some are absolutely necessary for you to be able to do your work, while others can just make the work more fun and easier or contribute to a good environment in the room that you have designed for the office.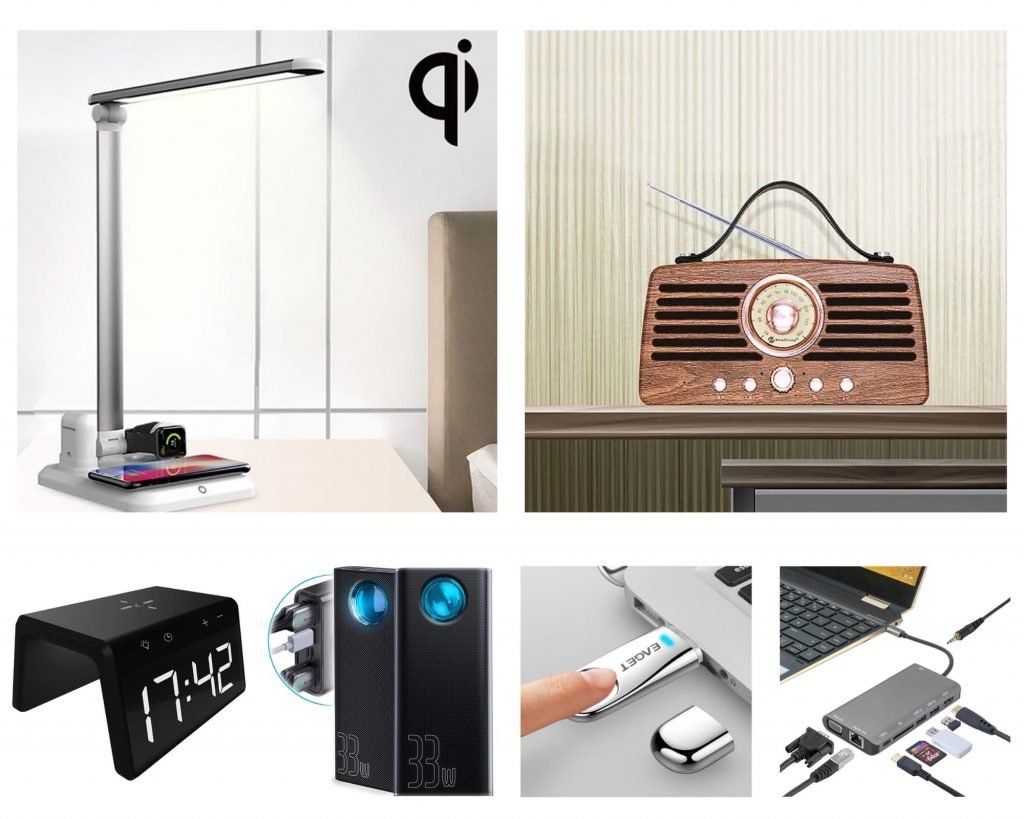 It is important to think about the interior design of your office at home and make you want to work efficiently when you are at home. Below you can see a list of some of our favorite gadgets for a slightly better working day.
Decorate your wall with pictures in your favorite theme. It can be inspirational quotes or relaxing motifs and colors. Pictures for the wall can provide a lot of inspiration and well-being.
Ksix alarm clock with wireless charger and night light ensures that you do not arrive late on your meetings or forget the time on a stressful working day.
8-in-1 multiport adapter increases your capabilities.
With a Baseus Amblight power bank with digital screen, you get stable and lightning-fast charging of everything from mobiles to wireless keyboards, lamps and other gadgets.
The fingerprint-encrypted USB 3.0 flash drive with 32GB makes it easy to store and transport data in a safe and good way.
With a 4-in-1 wireless charger and LED light, you only need to place your Apple devices on the base of the lamp to charge them, while the lamp's three light levels help keep track of things.
Invest in a good Bluetooth speaker, and make the workday more lively with your favorite music.