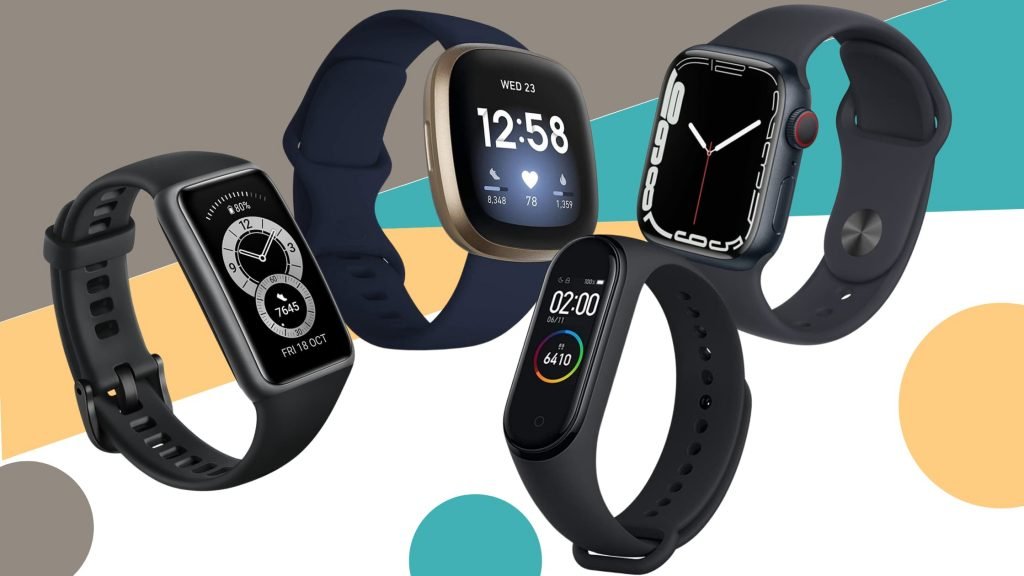 Your fitness watch helps you meet your fitness goals by keeping you updated with health and fitness stats. Many of these watches also come with accompanying apps that offer video or animated workouts to follow on your smartphone or right on the watch face itself!
It is rare to find a fitness band without a heart rate sensor. Even the most basic model of an activity tracker is enough to get you up and moving. But if you are a fitness fanatic and need accurate readings, a watch with many sensors will help you out.
The variety of design and features can make it confusing when it is time to make the purchase. So, we have curated a list of the top 10 fitness trackers that will meet all your requirements and fit all budgets.
The Best Fitness Bands from Fitbit
The Fitbit is a brand that is well-known amongst fitness bands for its feature-rich designs. These picks are the top choices when it comes to choosing from Fitbit.
Fitbit Charge 4 to Stay Charged Up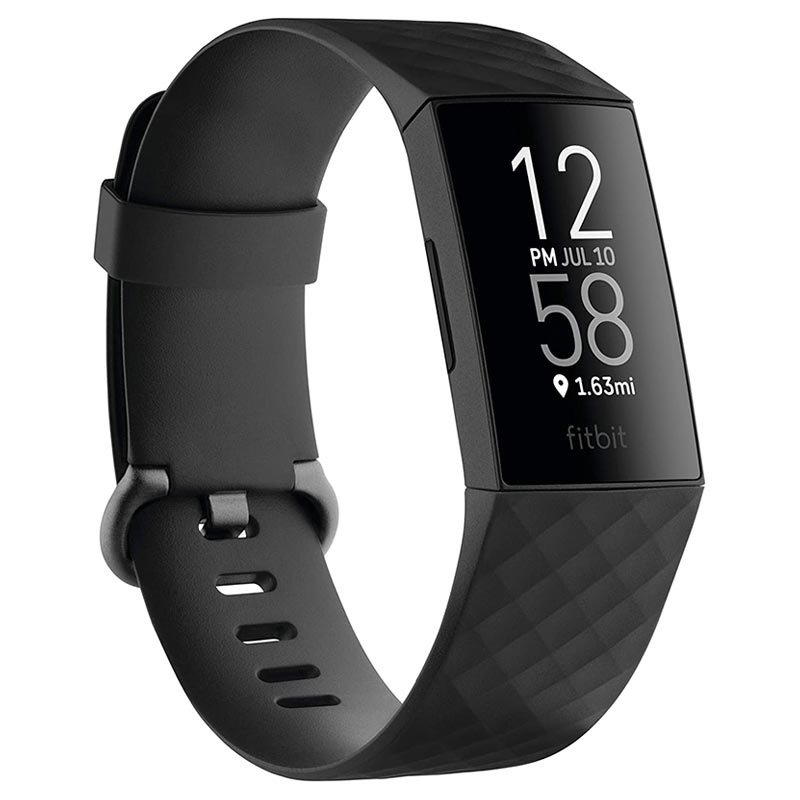 With the Fitbit Charge 4, get into shape by tracking your daily activity. The band can last up to 7 days on a single charge, allowing you to stay focused. This device also comes with SmartTrack tech for automatic recognition of your exercises.
Pair this wearable with the Fitbit app and enjoy enhanced fitness tracking features. Thanks to its built-in GPS and highly advanced heart rate sensors, you can take advantage of its workout intensity maps.
Stay fit and fine with these features:
Keep an eye on your calories burnt as well as the quality of your sleep.
Its NFC feature allows you to make purchases with Fitbit Pay.
When paired with your Android phone, you can send quick replies when your devices are nearby.
This tracker is water-resistant up to 50m so you can use it even while swimming.
Fitbit Versa 3 for Healthier and Smarter Living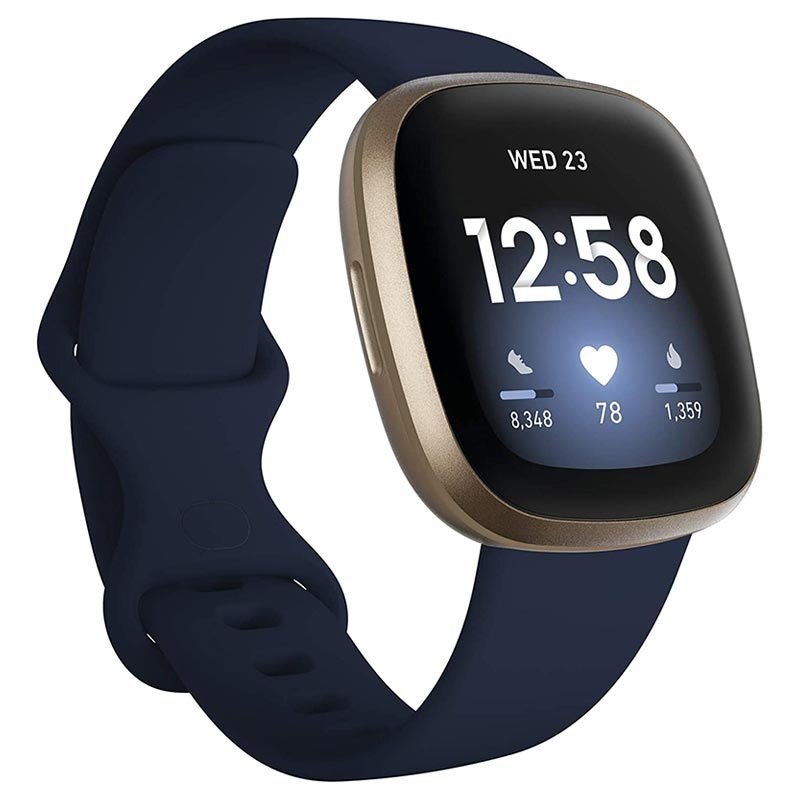 The Fitbit Versa 3 is an all-in-one smart fitness band tracker. Android smartphone pairing will allow you to take advantage of its notification reply feature. You can also participate in calls thanks to its built-in microphone and speaker.
Enjoy over 20 goal-based fitness band workouts and track them in real-time with the SmartTrack tech. It also comes with a whole palette of sensors that include a 3-axis accelerometer, optical heart rate monitor 24/7, and red and infrared sensors for SpO2.
Stay fit and fine with these features:
The smart band comes with built-in GPS and GLONASS that display your workout intensity maps, including your heart rate changes along the route.
The Versa 3 supports both Bluetooth and Wi-Fi (802.11b/g/n 2.4GHz) connectivity.
Set alarms, reminders or stay updated on the latest news thanks to its built-in Google Assistant and Amazon Alexa voice controls.
Swim worry-free with Advanced PurePulse 2.0 heart rate tech, oxygen saturation monitoring (SpO2), and up to 50m water resistance.
The Best Fitness Tracker from Xiaomi
Xiaomi is a rising name in the tech industry, who offer great products at competitive prices. A tight budget will not hinder your journey to fitness with these fitness tracker bands.
Xiaomi Mi Band 5 for All the Splashing Fun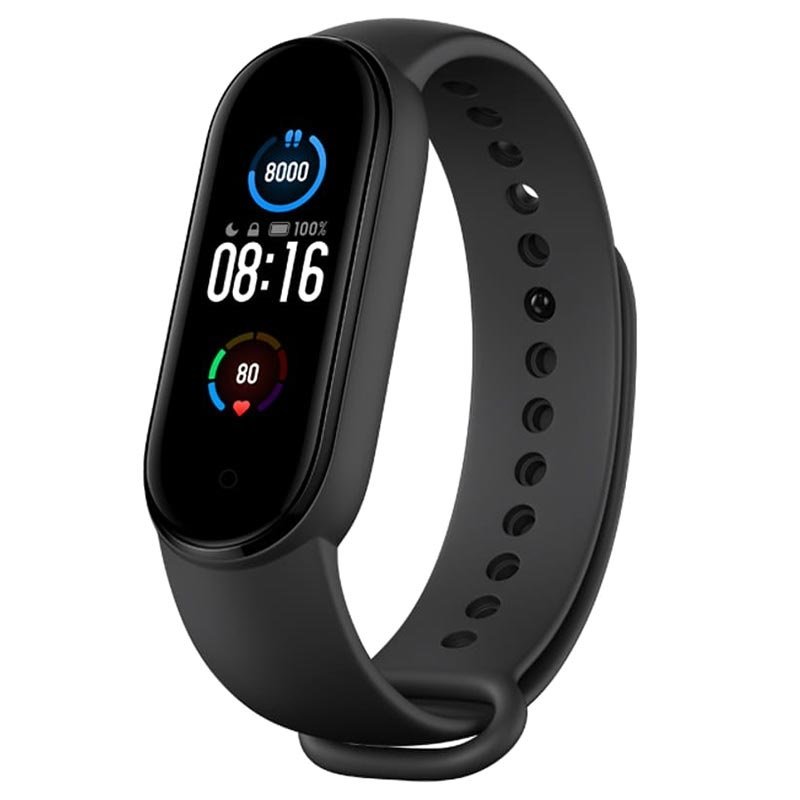 With a 5ATM water resistance rating, your Xiaomi Mi Band 5 allows you to make the most of your water activities. And the incredible battery life that lasts up to 14 days on a single charge makes working out more fun.
The slim yet large display design allows easy viewing of incoming calls, messages and reminders. Plus, you get 100 band faces that you can use to personalise it to your style. Whether you pair it with Android (5.0 or above) or iOS (10.0 or above) with Mi Fit, Band 5 reports and stats are available in a single glance.
Stay fit and fine with these features:
Ladies will love the women's health feature that eliminates the need to have any extra apps.
The band features a 3-axis acceleration sensor, a 3-axis gyroscope, and a PPG heart rate sensor.
It supports 11 sports modes as well as 24-hour sleep monitoring and 24-hour heart rate monitoring.
The band detects abnormal heart rates and vibrates to alert you.
Xiaomi Mi Band 4 to Just Keep Swimming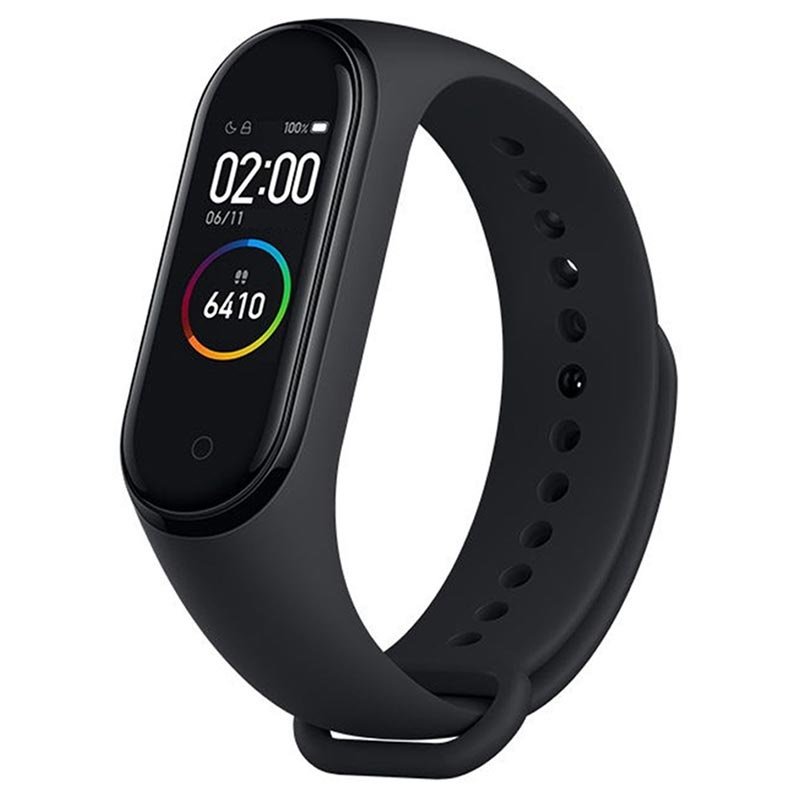 The Xiaomi Mi Band 4's slim design and minimalist style are just what you need to stay focused on. Whether you are swimming or running, get in-depth information on every aspect of your workout and activity.
This smart band offers up to 20 hours of battery life with a single charge. And with Bluetooth version 5.0 you get a stable and reliable connection with your smartphone. Don't forget to take full advantage of the Mi Fit app too!
Stay fit and fine with these features:
Its sleep tracking feature and gentle vibration alarm will help you get a better quality of sleep.
Track your activities accurately with its 3-axis accelerometer, 3-axis gyroscope, and water resistance of up to 50m.
Xiaomi fitness band 4's full-colour AMOLED touch display offers a great viewing and usability experience.
Enjoy its six programmed sports modes and 24/7 heart rate monitoring for a healthier lifestyle.
The Best Fitness Watch from Garmin
Expect nothing but the best from Garmin. Our top picks from this brand will impress the most active of people.
Garmin VivoActive 4, a Nod to Traditional Watches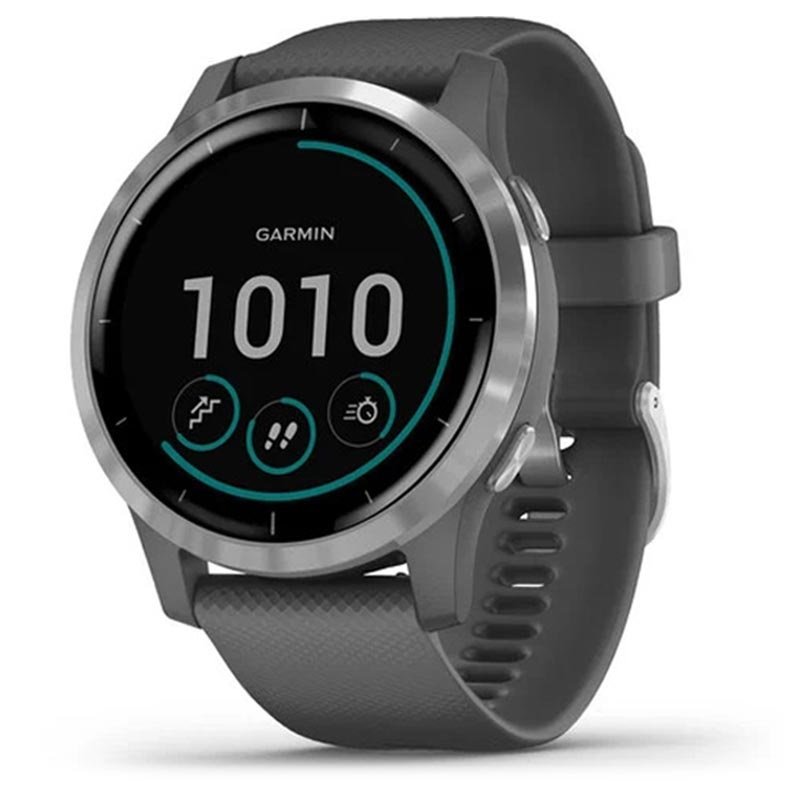 Garmin VivoActive 4 is a great fitness band for men with its traditional silver stainless steel bezel design. This fitness band with GPS has a 5ATM waterproof rating, making it a perfect choice for a range of workouts.
The band is compatible with Android and iOS smartphones and comes with support for Bluetooth, ANT+, and Wi-Fi. The watch can easily store up to 200 hours of activity data allowing you to view your progress whenever you want.
Stay fit and fine with these features:
Listen to your favourite tunes without your phone from Spotify, Deezer or Amazon Music accounts.
Its built-in incident detection feature allows you to send your location manually or automatically to your contacts.
Get the easy-to-follow workout animations right on your watch screen thanks to its preloaded workouts.
Enhance your fitness and health tracking with its accompanying apps that come preloaded on the watch, and you can download more from the Garmin Connect app.
Garmin VivoSmart 4, a Stylish Choice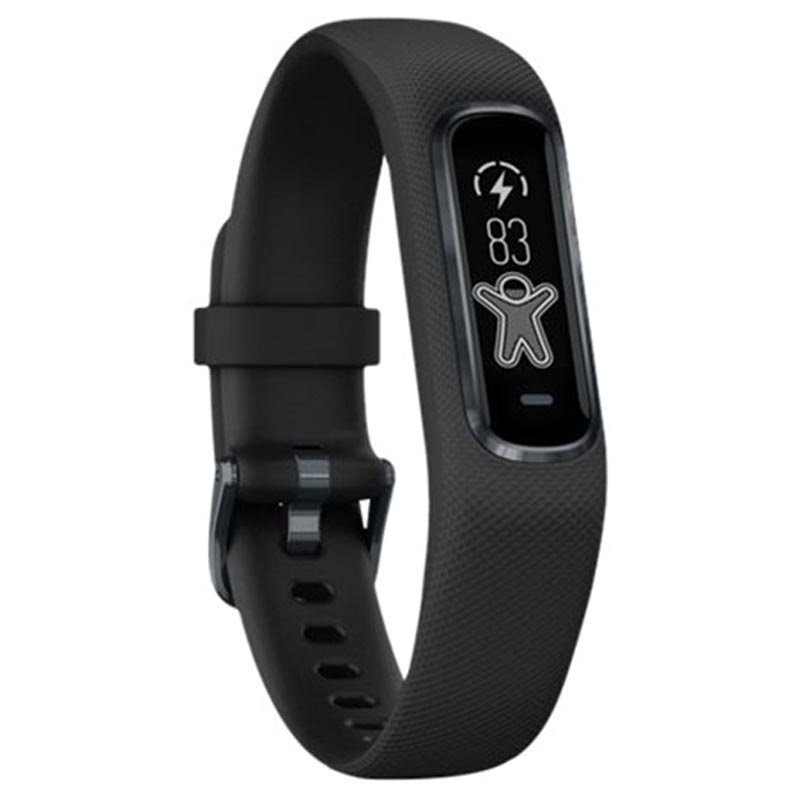 Looking for a fitness band for running? Then the slim and elegant Garmin VivoSmart 4 is a great choice for you. Its slim display with automatic adjustment to ambient light level is ON only when you need it.
The smart band comes with MoveIQ which automatically detects your exercises with timing for select activities. When connected with your smartphone, you can use the GPS feature for accurate tracking of your routes.
Stay fit and fine with these features:
The watch comes preloaded with VO2 Max, Fitness Age, and Move IQ software to help you on your fitness journey.
With its advanced sleep monitoring, record the light, deep, and REM stages of your sleep for sleep statistics to help you sleep better.
Stay stress-free with its all-day stress tracking feature that will help you relax using the Fourfold breathing technique.
Use the Garmin Connect app to enhance the tracking features and to share your progress with other users.
The Best Trackers from the Top Brands
Samsung and Apple dominate the smartphone market. Their smart fitness watches are just as good as their phone companions.
Samsung Galaxy Watch 4 Classic for a Beautiful Blend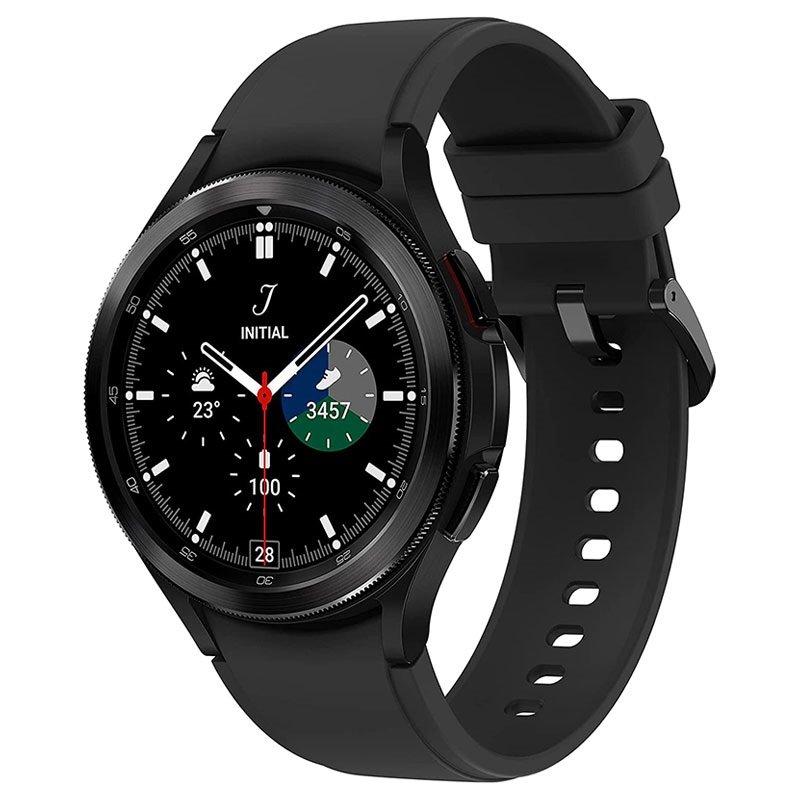 The Samsung Galaxy Watch 4 Classic blends together traditional watch design with the features of modern tech. With MIL-STD-810G and IP68 dust and waterproof rating, this watch does it all.
This smartwatch comes with a BioActive sensor that helps monitor blood pressure, detect irregular heartbeats, measure blood oxygen levels, and calculate body composition. When paired with your smartphone, you can perform a complete analysis of your sleep phases.
Stay fit and fine with these features:
Customise the Samsung fitness band for any occasion with its face choices that can shift between analogue and digital clock faces.
Enjoy seamless access to your favourite apps including music streaming apps to health and fitness apps right on your wrist.
Get competitive with your friends with the live correspondence feature.
The tracker features calorie calculations, smart alarms, a pedometer, pulse rates, fall detection, and many more health and fitness functions.
Apple Watch Series 7 for High Power Performance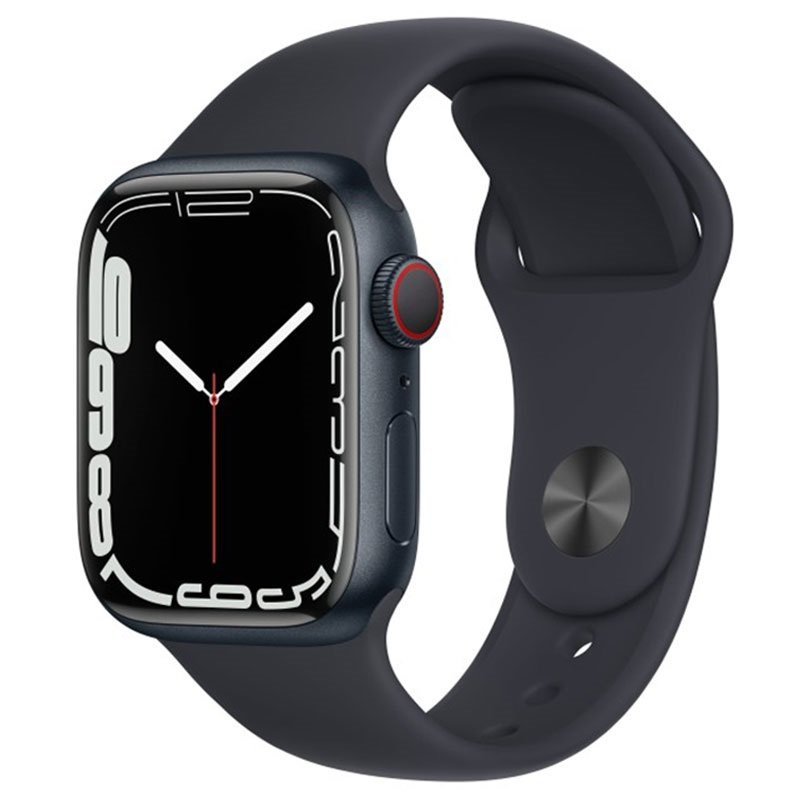 The Apple Watch Series 7 lets you experience the efficiency of the powerful Apple S7 processor. The watch features a 20% larger screen size than previous versions, and with 1000 nits, it works great in bright light conditions.
Get your sleep schedule right with its sleep tracking feature. The watch comes with many features like calorie calculation, stand reminders, smart alarms, a pedometer, and fitness targets. The emergency SOS function is also a great feature of this smartwatch.
Stay fit and fine with these features:
Enjoy your favourite music and podcasts right from your watch with the Apple Music album and Apple Podcasts.
The Always-On retina display keeps the most important stats and reports always in view.
The watch is crack resistant, has an IP6X rating, and has WR50 water resistance.
Upgrade your overall fitness with the Apple Fitness+ app with guided meditations with themes such as calm, gratitude, or kindness.
The Best of Medium-Range Activity Trackers
These smartwatches give you a good balance of fitness and health tracking features to keep you motivated. Get yourself equipped and ready for results with these watches.
Amazfit Bip U for Smart Fitness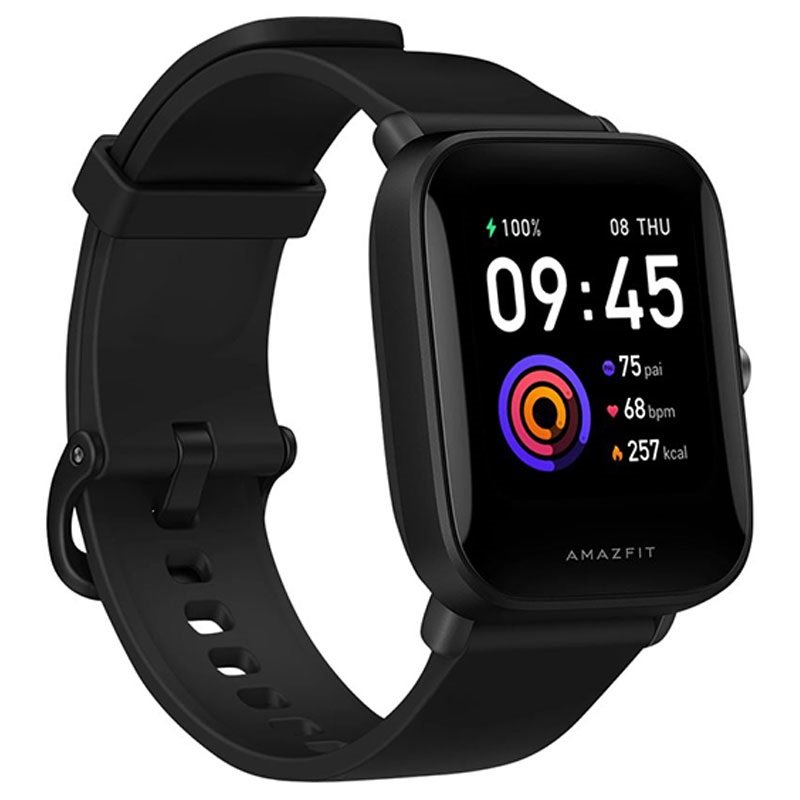 The Amazfit Bip U comes equipped with over 60 sports modes that enhance your tracking data. With this activity tracker, you stay informed not just about your fitness and health but also about your calls, SMS, and social media notifications.
Say goodbye to stress with its stress monitoring feature that also brings you breathing training for a balanced lifestyle. And with its accurate sleep monitoring, it analyses your sleep and awake times for better rest.
Stay fit and fine with these features:
This fitness tracker is compatible with Android (5.0 or above) and iOS (10.0 or above) smartphones.
The frequently used touchscreen comes with 2.5D glass and an anti-fingerprint coating to give you the best usability experience.
It has a 5 ATM water-resistance certification which allows you to enjoy tracking even when you swim.
The watch comes with a 230mAh battery capacity and 9 days of standby.
Huawei Band 6, Your Healthcare Assistant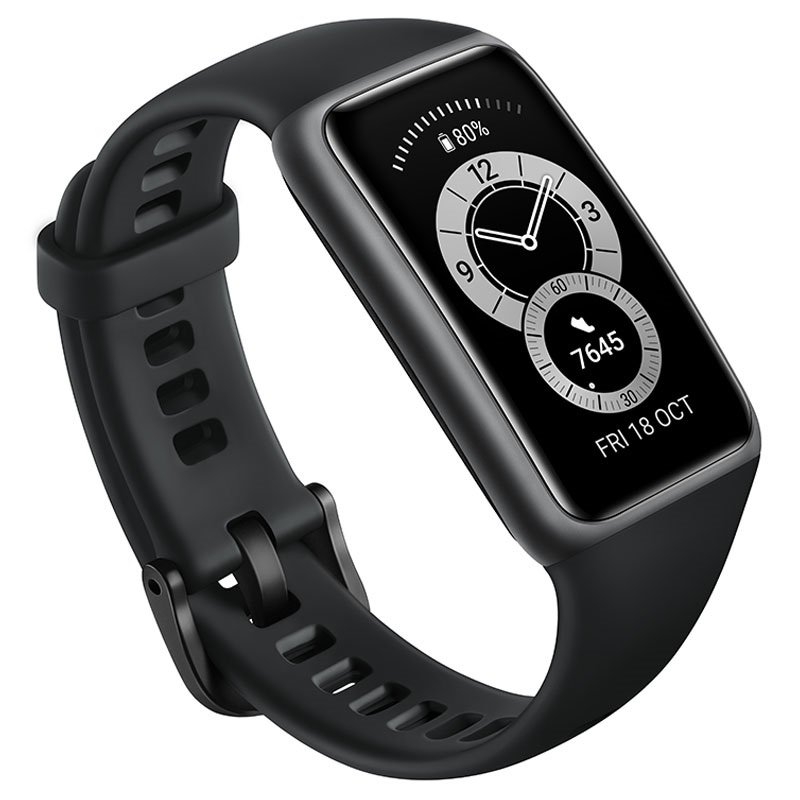 The Huawei Fitness Band 6's lightweight, slim design makes it comfortable to wear while you exercise. Additionally, its two-week battery life and 96 workout modes mean non-stop tracking and a healthier lifestyle.
With slide and touch gestures support, the AMOLED display makes interactions simplified. Get an all-rounder sports experience with its all-day SpO2 monitoring, TruSeenTM 4.0 heart rate monitoring, sedentary reminder, and many other helpful features.
Stay fit and fine with these features:
The watch comes with a Smart Running Companion to keep you motivated on your tracks.
Its 5ATM waterproof certification lets you track your swimming activities and handle accidental splashes.
Its smart living features include message reminders and music control.
The wearable is compatible with iOS (9.1 or above) and Android (6.0 or above) smartphones.
Frequently Asked Questions About Fitness Trackers
In this section, we answer some of the most frequently asked questions about activity trackers.
Should I buy a smartwatch instead of a fitness tracker?
Smartwatches can be found with many basic fitness and health-related features like heart rate monitors and pedometers. However, if you want a smart gadget specifically for your fitness needs, then a fitness band is the way to go.
You can learn more about the difference between the two in our blog Fitness Tracker vs. Smartwatch: Which Should I Buy?
How do fitness bands work? How do fitness bands measure stress? How do fitness bands calculate sleep?
Fitness trackers work by recording readings from the sensors in them. Different sensors provide different measures that are then used to calculate the fitness stats and reports.
Along with the sensors, your tracker also has algorithms to perform the calculations. However, different brands may have different levels of accuracy when it comes to recording. Regardless, metrics like stress and sleep are based on estimations and guesswork from readings obtained from sensors like heart rate monitors, movement sensors and others.
How should I choose an activity tracker?
When buying a fitness band, consider the following points:
Waterproof Rating: The rating is crucial if you are involved in swimming and other water-based activities. While most trackers can handle sweat and a few splashes, not all are made for swimming or diving.
Display: From no-display to large displays, the options are plentiful. The choice depends on how you plan to use the display. Also, remember to check how efficient the display is in bright light conditions.
Strap: A best fit watch strap will ensure you don't have to deal with skin irritation when you workout or worrying about it getting loose.
Sensors: The greater number of sensors your activity tracker has the more accurate the data it records is. However, you might not need all the sensors a high-priced fitness tracker has to offer.
Battery Life: Battery life becomes important when your activities don't allow you to get to a power outlet. Trackers usually have shorter battery life when used with the GPS feature. You can always carry a power bank to meet your energy needs.
Can a fitness band be used without a smartphone?
Most trackers can be used without a smartphone. Since all the necessary sensors for your fitness and health tracking are present in the watch, phones are not a necessity.
However, a fitness band without built-in GPS would need your phone for the navigation feature. The accompanying apps on the mobile also help you with configuration and other settings. Thus, using a fitness band without a phone is more of a personal choice.
Are fitness bands for kids a good idea?
While not necessary, fitness trackers can help kids get off their iPads and mobiles and engage in some healthy physical activity. Fitness bands for kids usually are low-tech devices that do not have the complex nature of their adult counterparts.
These watches may also feature fun activities and scheduling features. Additionally, they are a potentially good idea when outdoors if they have emergency features included.
Stay on Track!
We hope our list of top 10 fitness trackers to get in 2021 in the UK has helped you find the right match. Remember that these trackers do not completely replace professional testing and advice.
Looking for the latest Apple Watch or Huawei Fitness Band 3 Pro? Want to find the right accessories to make your smart gadget durable? Get in touch with us and we will help you navigate to the right products for you.