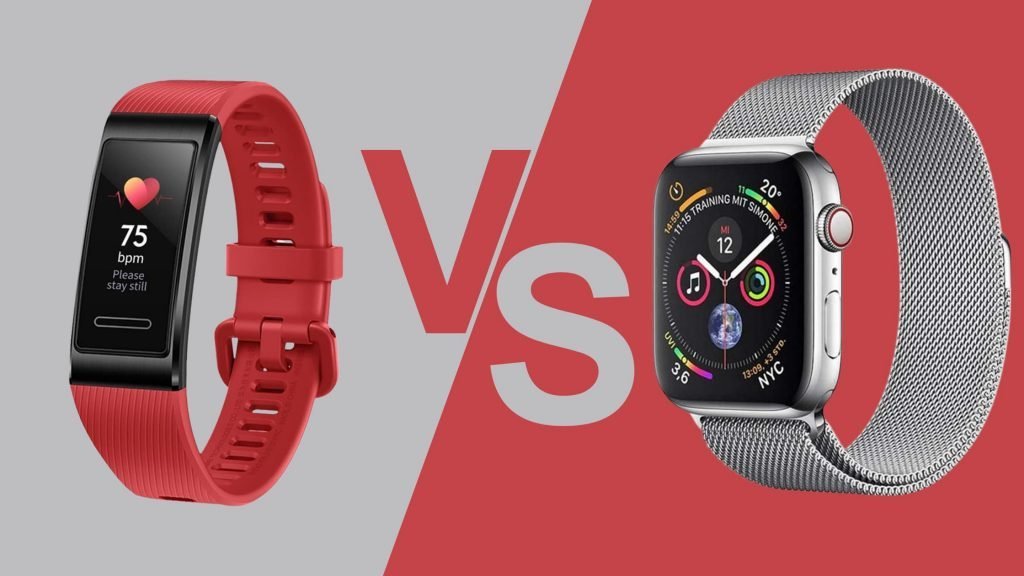 Smartwatches and fitness trackers are here to elevate your quality of life. These wearable techs upgrade your lifestyle with their smart features, which are not limited to just telling the time.
In today's world, having a smart gadget is a must. But with so many choices available, along with the horde of features, making the right choice is tricky. Should you go for a smartwatch for fitness? Or a regular smartwatch? What is the difference between a smartwatch and a fitness tracker?
In this post, we help you differentiate between these two wearable technologies and help you understand them better. By the end of this post, you will be able to make an informed decision about your next smart purchase!
Why Choose a Smart Wristwatch?
Before we can dive into the details of fitness trackers and smartwatches, you might be wondering why you need one. Your good old analogue or even sports watch is doing its job of telling you the time, showing which direction North is, and acting as a stopwatch. So, why go digital?
The answer is simple. Your gadgets need to evolve to keep up with the fast-paced nature of life. These smart gadgets help you keep yourself on track with your goals. Both watches offer fitness features that help you stay focused and motivated to meet your health and fitness targets.
Additionally, your smartwatch will work double duty with its smartphone connectivity. Given how smartphones are growing bigger and bulkier, taking them out only to check unimportant notifications is a waste of time. You do not have to do that with the social features of your smartwatch.
What's the Difference Between a Tracker and a Smartwatch?
The main difference between the two watches is their purpose. Fitness smartwatches come with many health and fitness-related sensors and features. These watches serve as daily activity trackers with a heavy focus on reaching fitness goals.
On the other hand, while features like heart rate monitors can be found with smartwatches, they are usually used for their connectivity. Smartwatches keep you connected to your texts, calls, email, and other social media updates without having to dive into your purse or pocket for your smartphone.
However, a lot of overlap regarding features can be seen between the two types of smartwatches. To sum it up, smartwatches provide a combination of features, whilst fitness trackers are primarily preferred for workouts and health applications.
Why Choose a Fitness Tracker?
As we have mentioned before, fitness trackers are the preferred choice if you are primarily focused on achieving your fitness goals and keeping track of your health.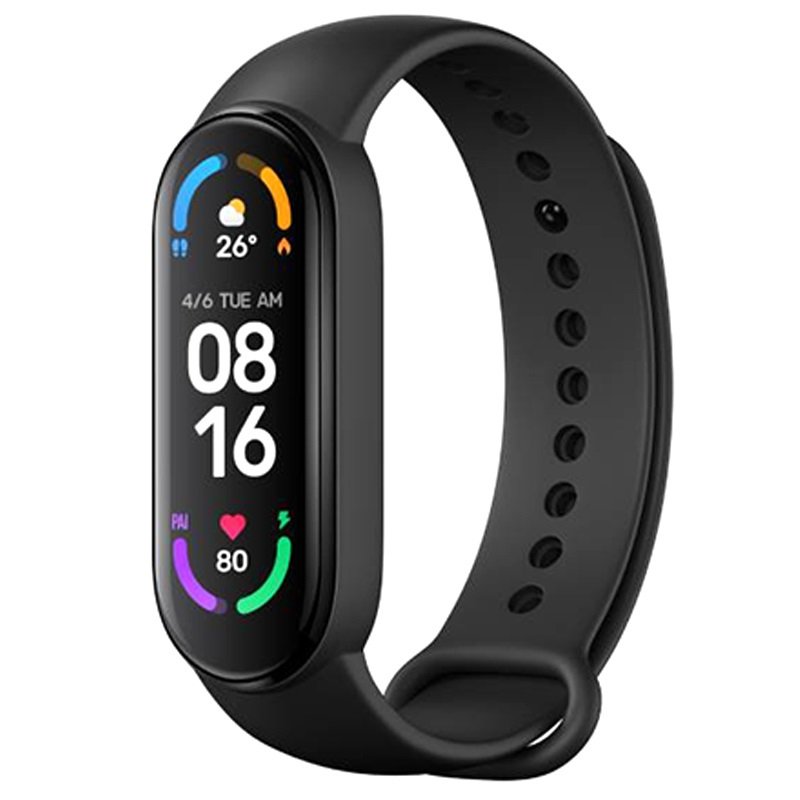 Construction: Simplicity in Style
Many fitness smartwatches are designed to be minimal and sleek. Their lightweight design means that you are not hindered during your workouts. Many fitness trackers feature a slim display that caters to power efficiency.
However, you can find fitness trackers with larger screens as well as touchscreen displays. These can also come with buttons and crowns you would see with traditional watches and smartwatches.
Workout Recognition: Daily Activity Tracking
Trackers come with many sensors that are geared towards helping you keep track of daily activities which will include calories burnt, distance walked, number of steps and much more. You can also find some that offer you 24/7 heart rate monitoring.
Advanced features like the Fitbit Inspire's SmartTrack​, are capable of automatically recognising the activities you indulge in. This automated feature frees you from manually recording which exercise you are participating in.
Workout customisation and sleep tracking are also some features you can find activity trackers boasting. Sleep tracking is a great way to understand whether you are getting appropriate amounts of rest, as well as showing the quality of sleep you are getting.
IP Ratings: Built for Fitness
One of the primary selling points of these watches is their IP ratings which provide you with their level of water resistance. Learn more about it in our blog Ingress Protection Code: Decoding the Code and Ratings.
The waterproof rating of your fitness tracker becomes even more important if you are a swimmer or a diver. All fitness trackers will usually have basic resistance to sweat, splashes and dust.
Compatible Apps: Holistic Fitness Tracking
Many fitness smartwatches also come with accompanying apps. Workout apps feature a range of workouts like yoga or HIIT, supported by videos that you can watch on your smartphones or tablets.
Additionally, many third-party apps that help you keep track of your calorie intake, water intake and other metrics can pair with your fitness tracker as well. The collective data can help you keep track of your progress when you wear your tracker for long enough.
Built-in GPS: On the Map
If you love the great outdoors, a navigational system is a good feature to have with you. Fitness trackers with built-in GPS do not need to be connected to your mobile device. This makes them a great choice when you want to travel light with regard to your electronic gadgets.
Why Choose a Smartwatch?
Smartwatches can be considered an all-in-one wearable tech. In comparison to fitness trackers, smartwatches offer features that make them feel like a tiny smartphone for your wrist.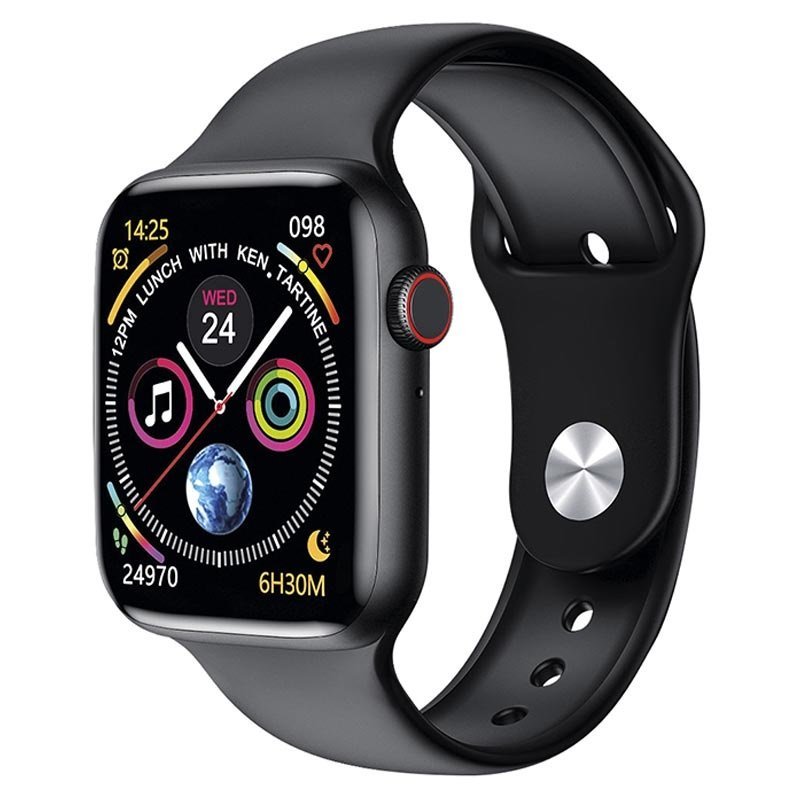 Construction: Traditional to Contemporary
If you consider the Apple Watch Series, they allow you to swap out your Apple Watch straps so you can go from work to play easily. With Samsung Galaxy Watches you can find the traditional circle watch face with the dials and buttons.
With smartwatches, style is something you do not have to give up. Whether you like sophisticated leather or something extraordinary, you can have it with these gadgets. The opportunity to keep traditional looks and customise the style makes smartwatches a great accessory in all environments.
Connectivity: Stay Notified
These gadgets can act as your tiny smartphones that bring notifications about messages, phone calls and social media. However, compatible operating systems may be a requirement for some of these features to be available such as with your Apple Watch's watchOS.
On the other hand, many Android watches sport Google's Wear OS, which allows you to load apps that run independently of your phone.
Fitness Features: Health is Wealth
Smartwatches also come with health-related features that help you keep on track with your fitness goals. While a heart rate monitor is one the most common sensors, some also feature a Pulse Ox sensor to monitor your oxygen saturation level and an electrocardiogram to detect irregular heartbeats.
Apple Watches support Apple Fitness+, which gives you access to workout videos and other training. While smartwatches come with their dedicated workout apps, these watches also allow you to add other health applications which might not be the case with fitness trackers.
Displays: Bigger and Better
These watches usually tend to have bigger displays than fitness trackers. Hence, in comparison to the latter, they can offer you a more detailed glance at your reports and tracked data. Additionally, the screen size also makes it easy to see your messages or emails.
Some watches also feature cameras and microphones that allow you to dictate messages or commands and utilise virtual assistants.
Quick Comparison of Smartwatch vs. Fitness Tracker
Here is a general overview of what to expect when you go for a smartwatch or a fitness tracker.
| | | |
| --- | --- | --- |
| | Fitness Tracker | Smartwatch |
| Purpose | Primarily for health and fitness-related metrics and statistics. | Offers a combination of smartphone, fitness tracker, and wristwatch features. |
| Style | Available as wristbands, necklaces, and clothing clip-on accessories. | Only available as a wristwatch. |
| Display | Usually has a basic energy-efficient display. Some may not have an interactive display and need a smartphone. | They are available with LCD, OLED, AMOLED, and PMOLED displays. |
| Size and Weight | Usually simplistic with smaller size and lightweight design. | Tend to be relatively larger and heavier with more style options. |
| Notifications | Available on some trackers. | Usually available on all, but may need to be paired with a compatible OS. |
| Battery Life | Better battery life than smartwatches. | Heavier use of battery because of the many features. |
| Fitness Sensors | Yes | Varies from smartwatch to smartwatch. |
| Application Downloads | Depends on the brand. | Most allow downloading apps that can also work independently of your mobile phone. |
| Miscellaneous | Comes with a waterproof rating to handle sweatIt may come with a built-in GPS | May support virtual assistance and voice commandsMay come with support for eSimMay feature NFC communicationIt may come with a built-in GPS |
| Price | Available in all budget options | Usually have higher prices because of their feature-rich nature |
What to Ask Yourself Before You Buy a Fitness Tracker or Smartwatch
Here are a few questions to ask yourself before you head out to make the purchase. Also, check out our ultimate smartwatch guide to learn more about how to make the right choice.
What Features Are Important to You?
If you want to simply focus on fitness, then a fitness tracker or fitness smartwatch will be the right choice. But if you are looking for a combination of social and fitness, then go for a smartwatch instead.
How Long Do You Intend to Use Your Watch?
Unlike your traditional watches, these smart gadgets need to be charged up. The battery life of your watch will depend on how feature-rich it is. Since fitness trackers have less battery-consuming features than smartwatches, a single charge can last you up to a week.
However, smartwatches need much more power than your fitness smartwatch. Hence, look for a battery life that meets your usage requirements.
Do You Want a Compact Design or Something Traditional?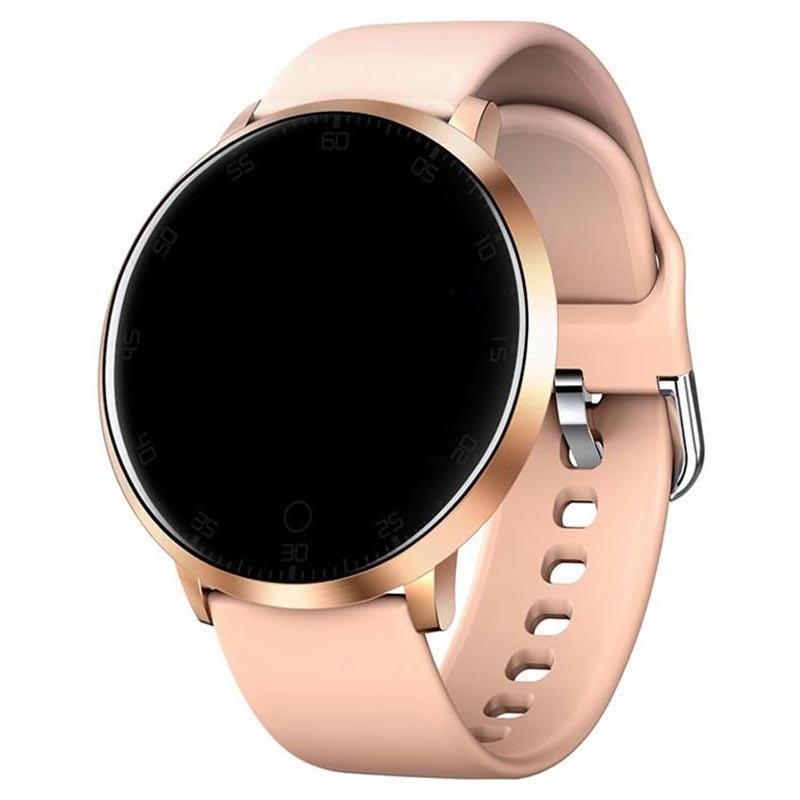 While fitness trackers usually have a minimalist design, that's not the case with smartwatches. The latter offers many styles and design options. While silicone bands may look good in a gym, they are not made for a black-tie event.
Check for the customisation options available to you if you intend to invest in these smart wearable tech. The size and weight can also make a difference when working out.
How Important Is the Display?
Both watches are available with different display types, sizes, and styles. Small or no displays may be ideal if you don't mind using your connected smartphone for all the reports and statistics. They might also be a better choice if there is a chance of damaging it whilst working out.
Another consideration is the light sources around you. OLED and AMOLED displays may not work great in bright conditions. While larger touchscreen displays are great to easily see your notifications, you do need to invest in a smartwatch screen protector to keep them smudge and scratch-free.
What is Your Budget?
Fitness trackers are comparatively cheaper than smartwatches. So, if you need one of these smart gadgets more as a fashion statement, then the former is a better choice.
The more features the watch has, the more likely it will have a higher price. However, this may not always be the case, as the price could be dictated by the brand popularity.
Frequently Asked Questions
In this section, we answer some of the frequently searched questions regarding smartwatches and fitness trackers.
Should I Buy a GPS Watch Instead of a Fitness Tracker?
While both watches, in general, offer fitness-related features, we recommend a GPS watch for serious fitness enthusiasts. These watches are ideal for runners and cyclists that need precise tracking and mapping features.
Many GPS watches also feature touchscreens, on-screen workouts, music storage, and text or call notifications.
Is It Worth Getting a Fitness Tracker? Are Smartwatches Worth the Investment?
The worth of wearable gadgets depends on how you use them and utilise the data they provide you. In the case of fitness tracking features, the accuracy may vary slightly. Hence, they should not be used as a complete substitute for a professional health assessment.
These devices are great to keep you motivated to stay active and pursue a healthy lifestyle. Since many of these gadgets come with accompanying workout apps, they can help you stay fit with at-home workouts.
When it comes to smartwatches, their independent apps and features like NFC can help you get more without relying on your smartphones. Special features such as SOS on some of these devices are also a great safety measure.
Are Smartwatches Safe to Use?
As with any digital gadget, the risk of security exists. However, with proper precautions in place, it should not be a concern. We recommend that you do the following to stay safe.
Install a security solution on your smartphone as these are the devices that your smartwatches connect to.
Make sure you only download trusted apps from the right sources.
Keep your smartwatches updated with the latest updates. The new roll-outs will always have fixes for issues and bugs that you may not have noticed.
Make sure to limit permissions to apps and check your privacy settings.
Take advantage of theft deterrent settings on your watch.
How Do I Make My Watch Scratch Resistant?
There are many ways to keep your smartwatch and fitness trackers protected. A screen protector and/or even a protective case will help it keep safe from everyday wear and tear. You can check out our smartwatch accessories to find these products.
It also helps to keep your smartwatches clean to extend their durability and lifetime. Learn to clean your Apple Watches with our guide to cleaning these smartwatches.
The Right Time!
There is no time like the present to get yourself a fitness tracker to stay on track with your fitness routine. And you can reduce the bulk with the right smartwatch for a clever and smarter way of living.
Want to know more about smartwatches or need to know where to get the best deals? Get in touch with us, and we will help you with your decisions!