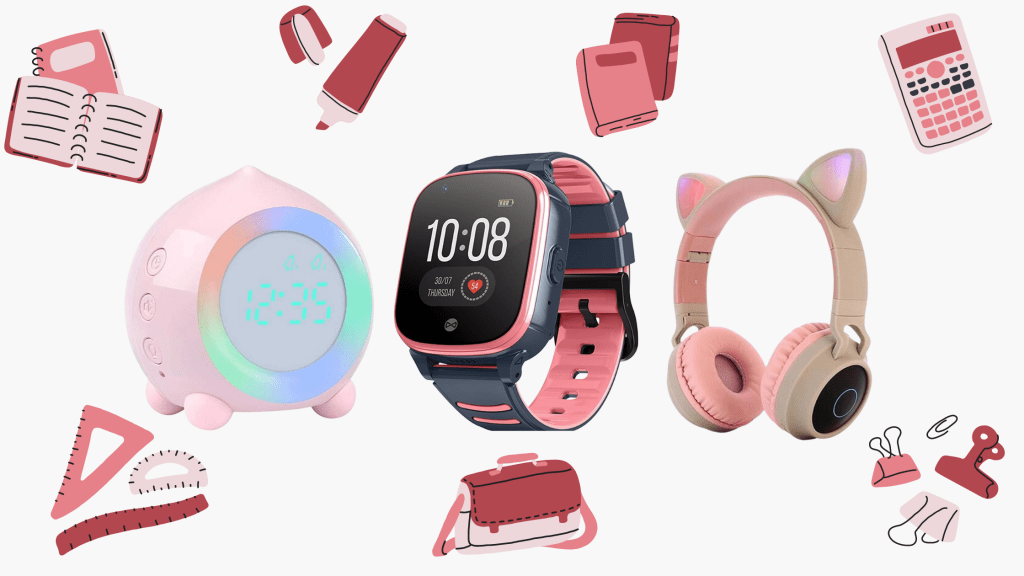 Imagining a school life without gadgets is impossible, especially for today's digital generation. The evolution of technology has given rise to the smartphone generation and while gadgets have their pros and cons, they are an indispensable part of school life.
School gadgets and accessories are no longer limited to books and stationery. Digital gadgets are a great way to encourage children to explore different mediums of learning. These also allow them to explore their creativity which motivates them to have an interest in their studies.
Smartphones and tablets are not the only gadgets for school kids. Our top 10 picks of gadgets and accessories will help students stay organised, be motivated, and enjoy learning!
Back to School Gadgets
These useful gadgets are a must-have for a school-going kid's study desk. Their functionality and adaptability to different uses make these gadgets for school a delight to have.
Xiaomi Mi LCD Writing Tablet to Practise and Learn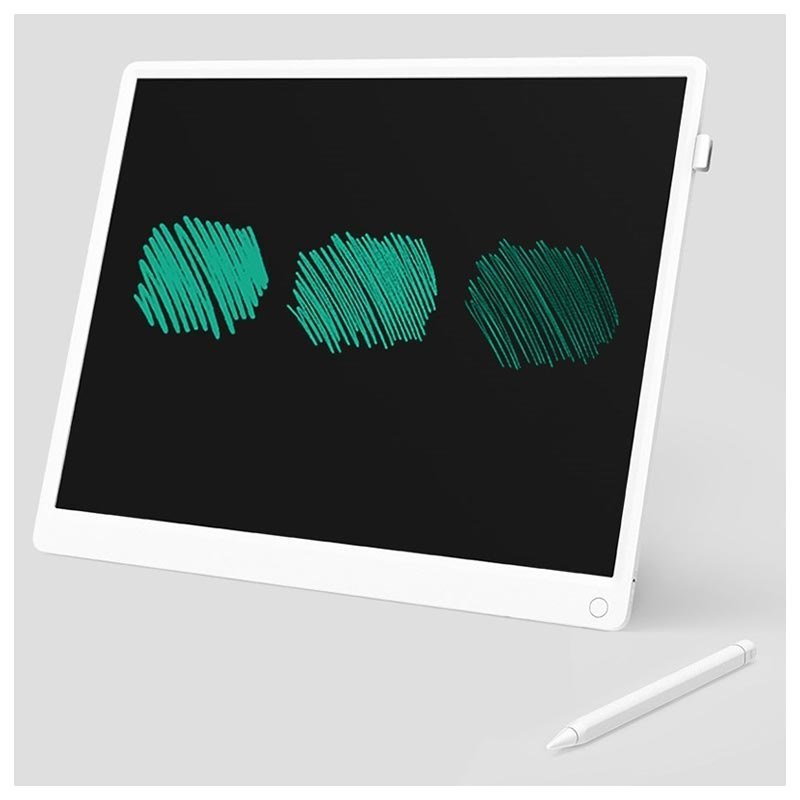 The 13.4" Xiaomi Mi LCD Writing Tablet is a fun and engaging way for younger kids to practise their writing skills. It comes with an ergonomically designed stylus and a magnetic stylus holder to keep everything together and easy to access.
The tablet is designed to be durable and lightweight allowing kids to use it without discomfort. It is great for taking notes or creating your daily schedules. The screen lock feature ensures you do not lose any of your work.
Features that make this a great back-to-school gadget:
The Xiaomi MI LCD tablet is lightweight with durable construction.

It comes with an integrated stylus holder and a stylus for ease of use.

Its monochromatic screen is pressure sensitive and is great for writing, sketching and other activities.

It comes with a screen lock switch that prevents loss of content by locking the screen.
Momax Q.Led Flex Desk Lamp, Let There Be Light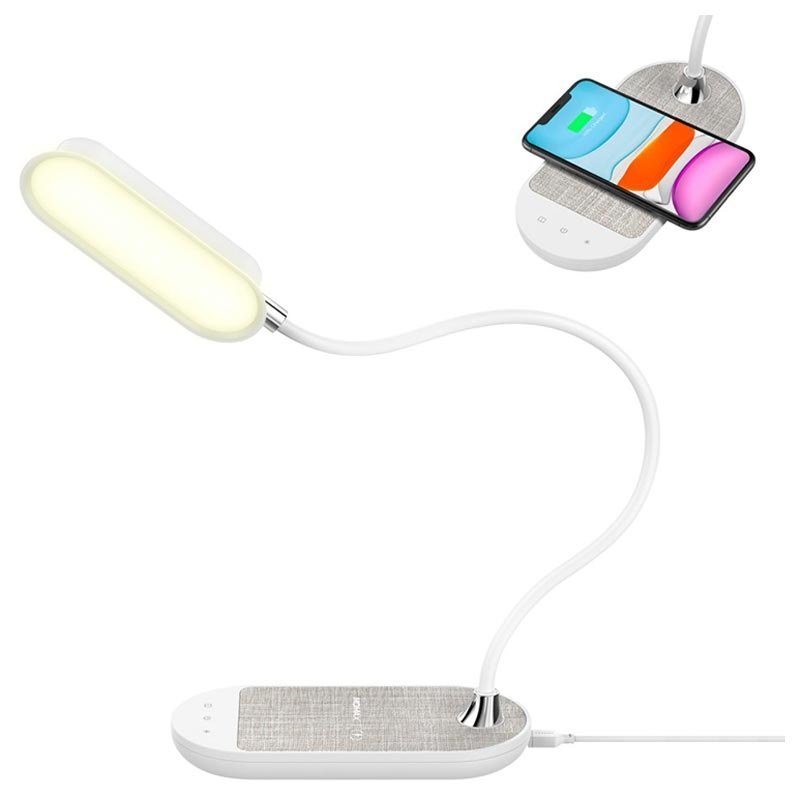 A desk lamp is an absolute must and the Momax Q.Led Flex Desk Lamp is the right choice. The lamp offers three different colour temperatures and five brightness levels so you have a comfortable light set-up for any activity.
Additionally, the lamp also features a wireless charger built into the base. It comes with a built-in smart chip to protect against overcharging of your smartphone. Furthermore, its foreign object detection and multiple safety mechanisms ensure the safe charging of your smart device.
Features that make this a great back-to-school gadget:
The flexible arm of the lamp allows you to adjust it to your desired position for effective lighting.

The base has a beautiful woven texture that also protects your mobile phone from scratches while charging it.

The lamp is constructed with a combination of ABS, PC, silicone, and aluminium to give you an aesthetically pleasing and durable product.

With 5 brightness levels and 3 colour temperatures, create the perfect lighting set-up for every task.
Accessories for School to Stay on Time
Waking up in the morning is difficult, even for grown-ups. But these adorable gadgets will help your little one be motivated and stay on track.
Alarm Clock with Colourful Night Light, For a Good Night's Sleep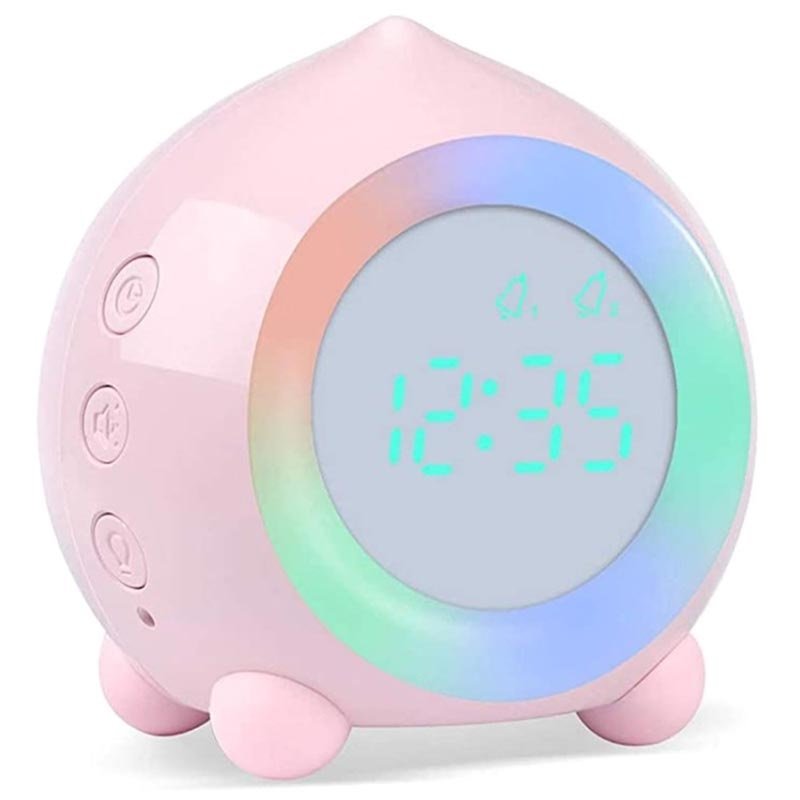 Ensure your child gets plenty of rest and wakes up on time with this Alarm Clock with Colourful Night Light. Its adorable construction and calming design of the digital face make it a great accessory for any child's room.
This alarm clock comes with 6 exciting wake-up sounds that will put your child in a good mood every morning. Additionally, its snooze function works by shaking the alarm clock, which we bet will make your child wake up early just for the fun of doing that.
Features that make this a great back-to-school gadget:
The alarm clock comes with a sleep training mode that switches the lights from light to dark and vice versa, as per schedule.

The colourful lights are soft and calming which makes them a great night lamp.

It is made from durable ABS and polycarbonate and has an extremely cute design.

It has a countdown mode and voice command for turning the light, which makes it fun for the kids.

Garmin VivoFit Jr. 3 Kids Fitness Tracker for Smart Timekeeping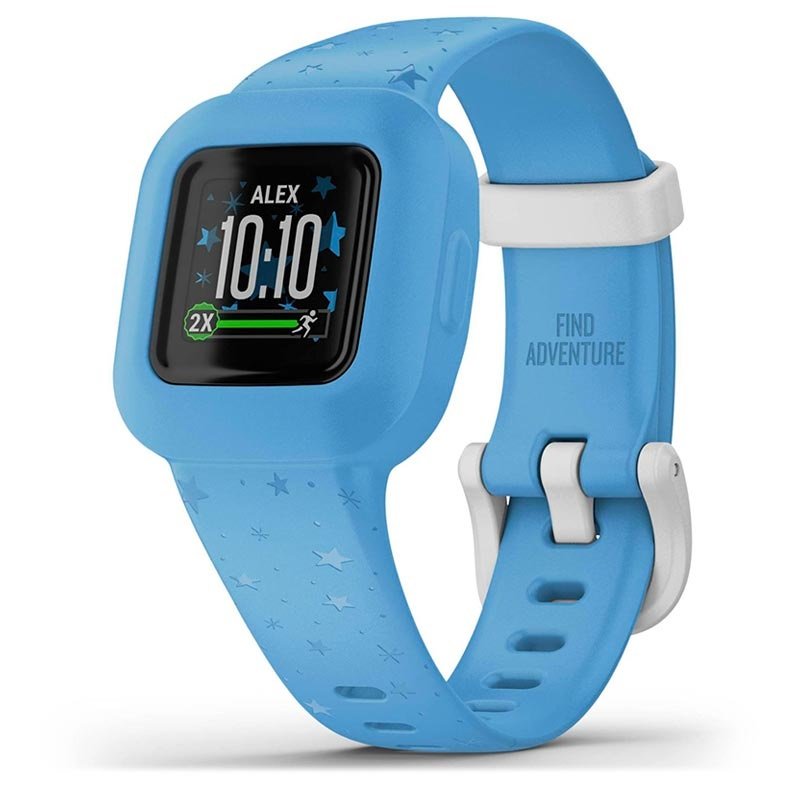 Giving a child their own Garmin VivoFit Jr. 3 Kids Fitness Tracker will help them get better at managing their schedule. Thanks to its fun and creative task scheduling program, children will be excited to complete their tasks on time.
This smartwatch is also waterproof and has a durable construction that can handle some tough love from everyday use. It also offers an extensive array of health and fitness tracking features, which can help your child pursue healthy goals.
Features that make this a great back-to-school gadget:
This smartwatch comes with a replaceable CR2025 battery that offers up to 1 year of battery life.

The watch can withstand 5ATM and is also shockproof, allowing it to be used in all environments and for different activities.

The silicone strap is skin-friendly and comfortably fits wrist sizes between 130mm and 175mm.

The watch can be programmed with emergency contacts and its large display makes it easy for children to use.

Cool Accessories for Laptops
Laptops and tablets have become an integral part of learning and socialising. Our top 2 picks of laptop accessories will keep your laptop protected and make it easy to share your ideas.
Lisen Ultra-Stylish Universal Laptop Sleeve, Stylish Saviour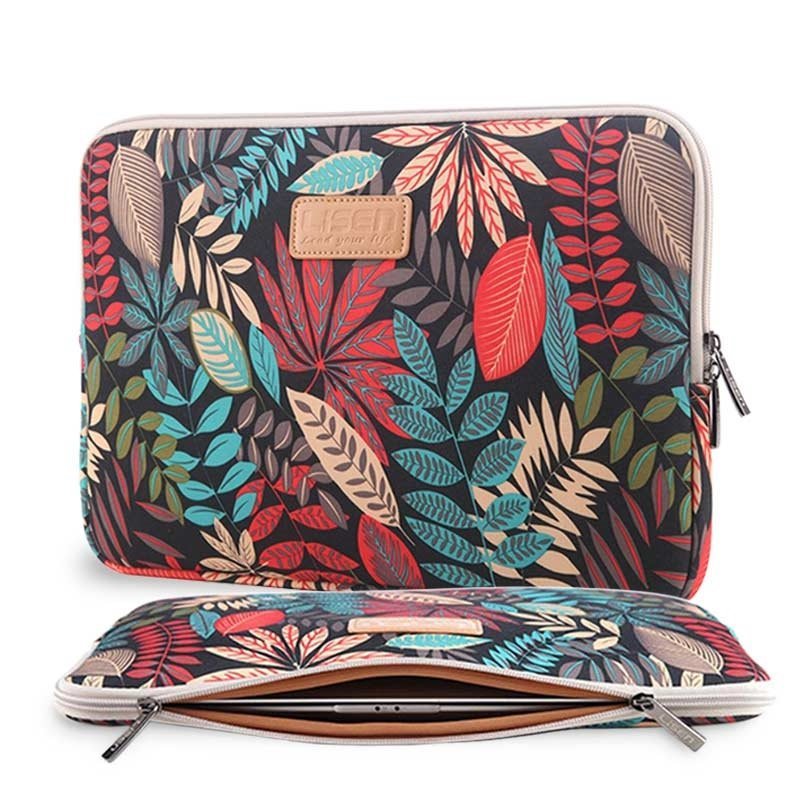 The Lisen Ultra-Stylish Universal Laptop Sleeve will ensure your laptop is protected from the elements. The tough canvas fabric, with a stylish printed design, keeps your laptop safe while offering an eye-catching exterior.
The inner side of the case is lined with a soft fabric that prevents accidental scratches on your laptop. The sleeve is suitable for laptops of sizes up to 14 inches. This accessory is a great way to make a style statement while also offering great functionality.
Features that make this a great back-to-school gadget:
This stylish laptop sleeve comes with a two-way zipper for extra security.

The tough canvas material keeps your device protected from the elements while looking fabulous.

Thanks to its inner soft fabric lining, you can be assured that you will not find any scratches on your device.

This ultra-stylish Lisen laptop sleeve fits laptops up to 14″ in screen size.

Google Chromecast 3.0 Media Streaming Player for Smart Presentations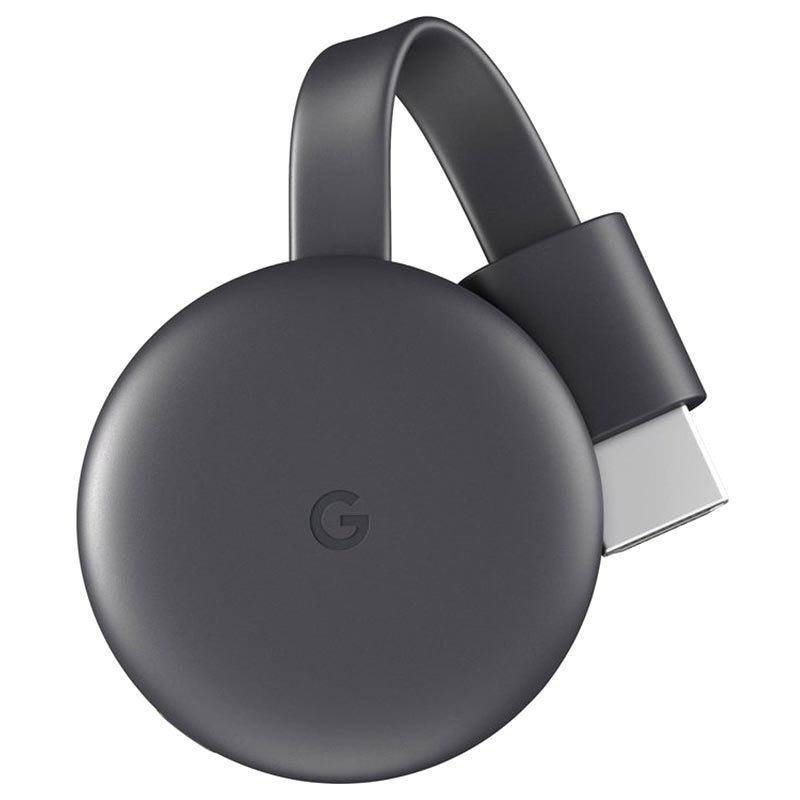 Cast your laptop, tablet, and smartphone screens onto a big screen with the Google Chromecast 3.0 Media Streaming Player. This Google gadget is great for both home and school with applications going beyond just entertainment.
The Chromecast 3.0 is compatible with most devices running Android, iOS, or Mac and Windows OS. You can use this gadget to stream learning apps and educational videos to create an engaging learning environment.
Features that make this a great back-to-school gadget:
Google Chromecast 3.0 supports wireless network 802.11ac, 2.4GHz/5GHz and HDMI interface for TV and has a micro-USB port for power.

It is quick and easy to install, which means you won't lose time setting it up.

Its support for voice commands allows you to control aspects like volume, rewind videos, start or stop streaming, and more.

It supports 1080p Full HD resolution and works great with most smartphones, laptops, and tablets.

Cool Gadgets for School Kids
Not every back-to-school gadget has to be boring and limited to studying. These fun gadgets can serve many purposes when used creatively.
Foldable Bluetooth Cat Ear Kids Headphones for Online Classes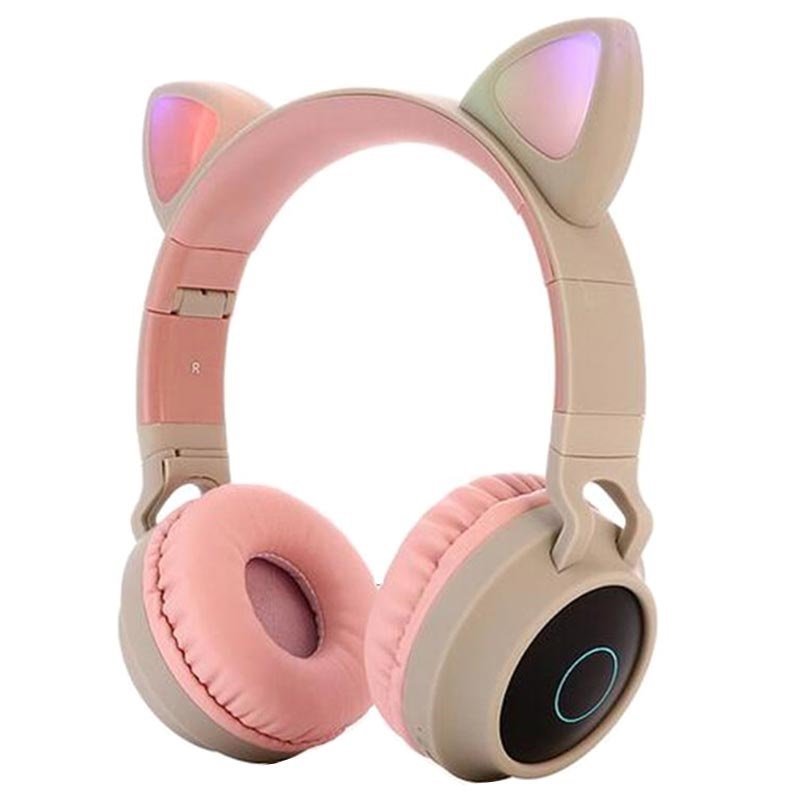 For a smooth transition from online classes to their favourite cartoons, the Foldable Bluetooth Cat Ear Kids Headphones are the cutest audio gadget for your child. Their fun design and ergonomic construction are loved by children. Plus, they come in many different colours!
These trendy headphones feature multifunctional buttons, volume adjustment, and many other fantastic features that make using them easy. Additionally, it also comes with a built-in microphone that delivers crystal clear sound whether you are in an online class or playing a multiplayer game.
Features that make this a great back-to-school gadget:
These cat ear headphones have a foldable design that makes them easy to store and highly portable.

In addition to looking trendy, the headphones feature cushioned ear cups and ergonomic construction for comfortable wear.

The cat ears light up to give it a futuristic appeal, making this a great fashion accessory too.

It comes with a rechargeable lithium-ion battery and supports Bluetooth version 5.0.

Kids Digital Camera H1 with Instant Thermal Printer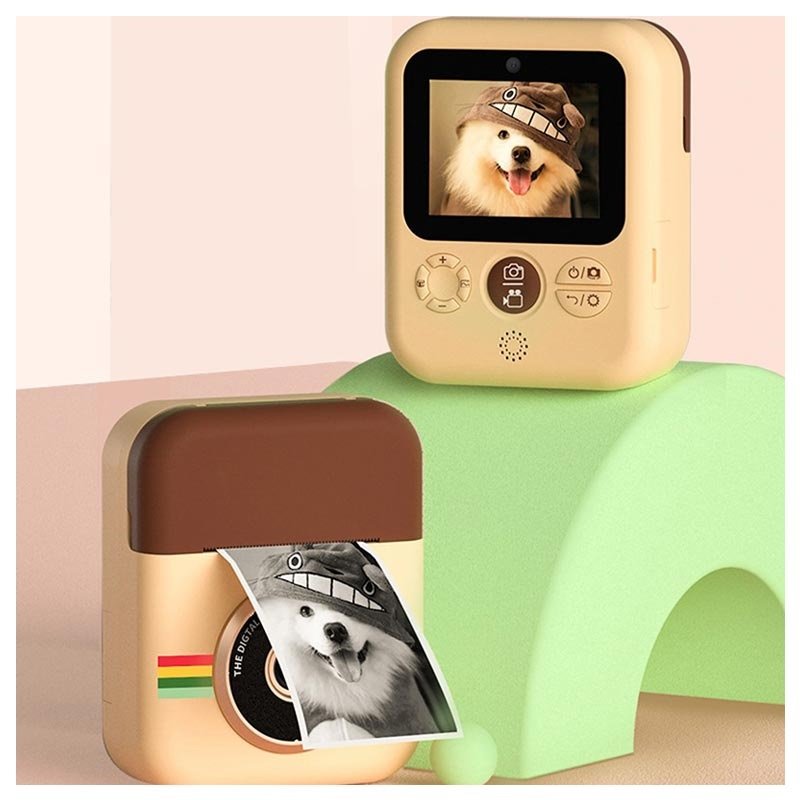 The Kids Digital Camera H1 is a great way to allow kids to explore their creative sides and learn. The camera allows children to capture the world around them, which helps with visual learning. Additionally, the built-in thermal camera lets them instantly print the photos they take.
With its included 32GB MicroSD card, they can easily save digital copies of all their photos as well. This kid's camera is designed to appeal to children and has a durable construction. Additionally, it only weighs 210g.
Features that make this a great back-to-school gadget:
The H1 kid's camera features a 2.4″ IPS display for easy viewing of the scenes before taking photos.

The included 32GB SD card allows you to store many photos.

The camera comes included with thermal papers for printing monochromatic photos.

Its 1500mAh rechargeable battery lasts long enough to capture up to 60 photos.

Gadgets to Improve Safety for School Kids
Sending children to school can be stressful for some parents. These gadgets with their tracking features may help ease those worries.
Genuine Apple AirTag Bluetooth Tracker to Keep an Eye on Them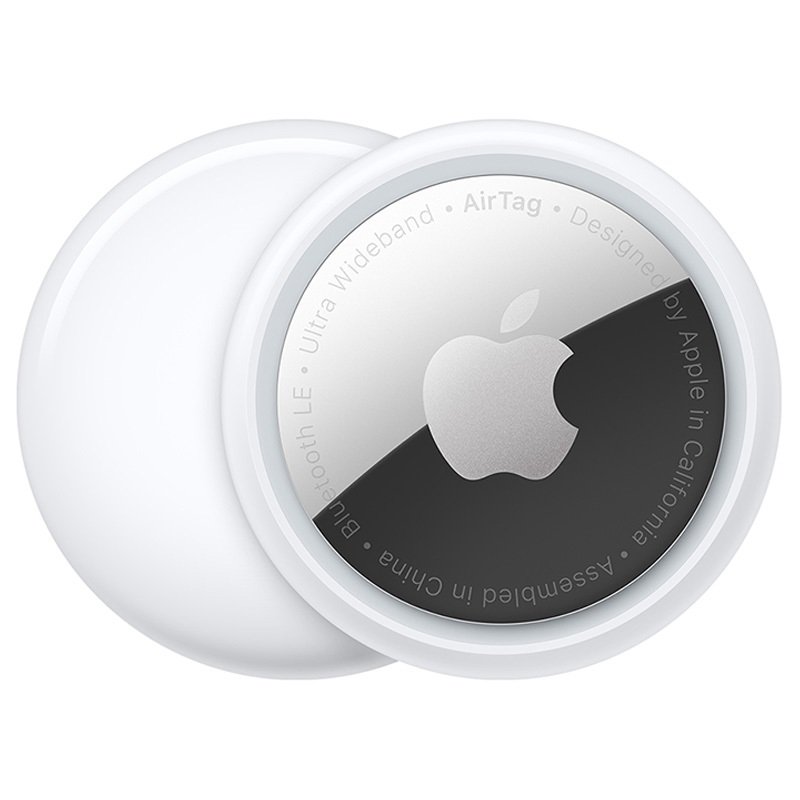 The Genuine Apple AirTag Bluetooth Tracker can be used in many ways. Many parents have come up with a unique approach to stitch them into shoes so they can always know where their kids are. This compact device is compact and lightweight which makes it easier to use.
The tracker connects via Bluetooth with your iOS, iPadOS, or macOS devices. It takes advantage of hundreds of millions of Apple devices in the Find My network for tracking. It has an IP67 water resistance rating and a replaceable CR2032 battery that will last you for up to 1 year.
Features that make this a great back-to-school gadget:
This button-sized device lets you track anything or anyone in possession of it with the help of the Find My app or ask Siri.

You do not have to worry about privacy issues with its anonymous and encrypted data.

You can use your iPhone's Precision Finding to receive specific instructions on how to get to your lost AirTag.

Its IP67 water resistance rating allows it to handle water splashes without being damaged.
Forever Look Me Smartwatch for the Fashionable Kids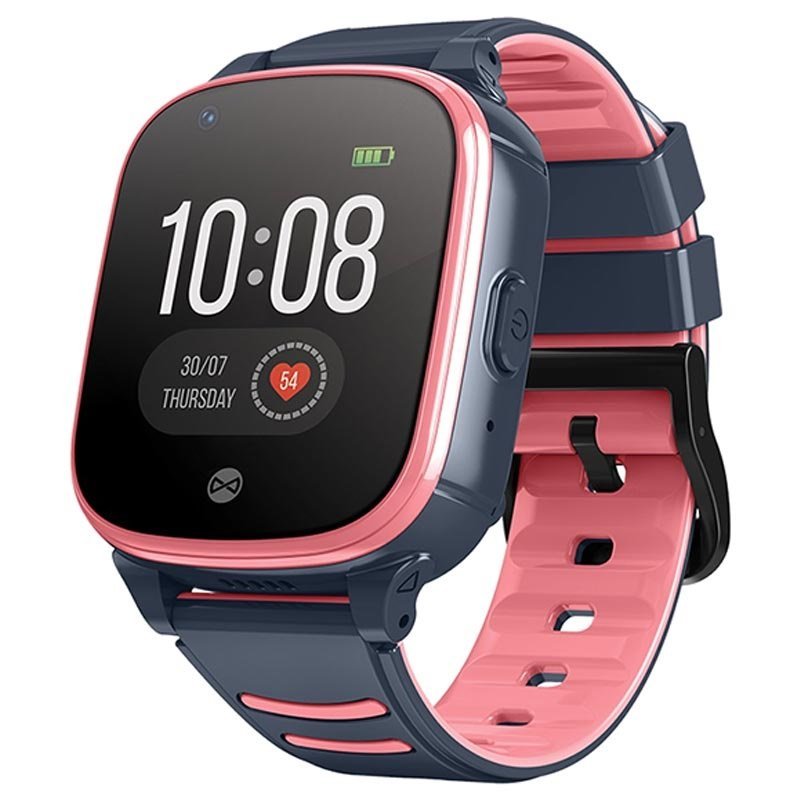 The Forever Look Me KW-500 Waterproof Smartwatch is a great way to introduce kids to watches while also ensuring you have peace of mind. The smartwatch is compatible with devices having Android 5.1 and newer, and iOS 8.0 and newer.
The tracking feature of the watch is supported by three different locating systems – LBS, GPS, and Wi-Fi. Additionally, the watch also comes with an alarm, pedometer, sleep monitoring, photo gallery, and maths games catering to young minds.
Features that make this a great back-to-school gadget:
The smartwatch has an IP67 water resistance rating making it suitable for all weather conditions.

The watch supports nano SIM card support and includes a phone book, allowing the child to make or receive regular or video calls, SMS, and chat.

In case of an emergency, the watch comes with a built-in SOS button, which they can use to alert you.

The watch comes with fun features that will encourage children to wear it.

School is Fun!
Schools are no longer boring thanks to fun gadgets that are both entertaining and educating. There are also many apps for smartphones and tablets that are great for learning and ideal for long family trips.
Are you looking for more digital upgrades for your child's education? Or do you need a repair service for your tablet or smartphone? Get in touch with us and find the best deals on all kinds of products and services!