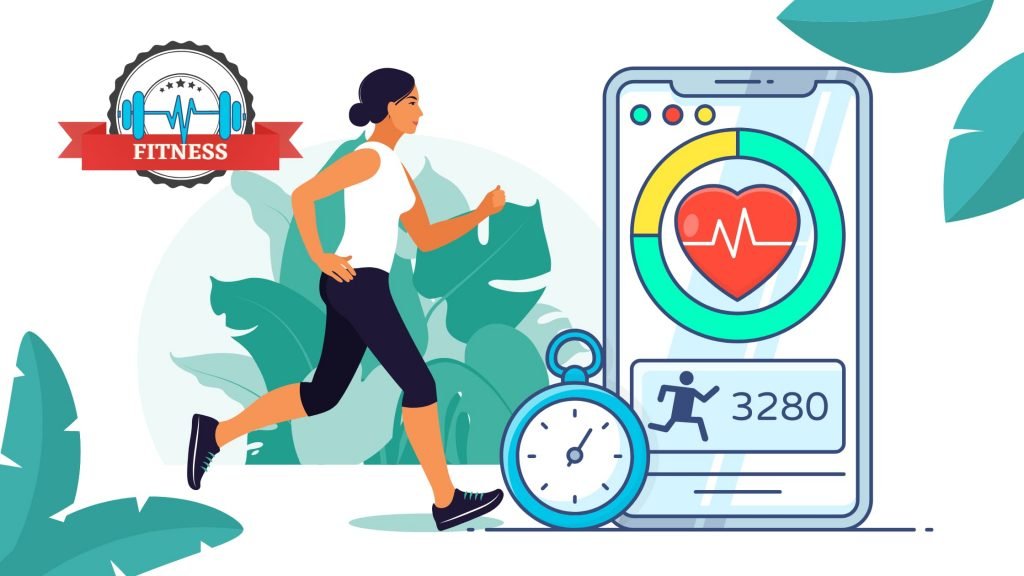 Fitness and health apps help you translate the information gathered by your fitness tracker into insightful and helpful reports and statistics. Thanks to smartwatches, reaching your health goals and staying motivated on your fitness journey has become easier.
These apps are evolving to provide you with a holistic approach to fitness. Since fitness is not just limited to exercising, these apps have started to incorporate wellness features that help with mindfulness and stress release.
Additionally, many apps also host communities to create a friendly-competitive atmosphere that helps you continue your streak of success. You can also find many fitness trackers and smartwatches having accompanying apps that give you access to workout videos and even nutrition guidance.
In this post, we will look at how apps work together with your smartphones and wearables to bring you insightful information. We also bring you our favourite Android health and fitness apps to help you on your journey of living a better and healthier life.
How Do Fitness and Health Apps Work?
On their own, health and fitness apps on your smartphone work as log books that allow you to track and record data regarding your daily activities and exercises. Many apps will also offer to record your diet and mental health as well.
Among wearable technology, people most commonly choose between fitness trackers and smartwatches. However, these are not the only gadgets out there for fitness. Regardless of the gadgets, your Android app uses two things to provide you with detailed reports and statistics: Sensors and Algorithms.
Sensors: Bringing in the Data
The more sensors your device has, the more types of data they can record with higher accuracy. Primarily, motion sensors such as a 3-axis accelerometer and gyroscope track your steps, orientation, and other movement-related metrics. Combined with other sensors like an altimeter and navigational features like GPS, you get a detailed assessment.
Your smartwatch can also feature an optical heart rate sensor. It shines light on your pulse to measure the rate of blood flow and gives you the heart rate values. Another sensor for delivering heart-related metrics is the ECG sensor.
Some trackers may opt for bioimpedance sensors to evaluate your skin's resistance to a small electric shock. This is how it assesses sleep, heart rate, respiration rate, water level and other metrics. Many people use the combination of previously mentioned sensors to measure other metrics such as calories burned.
Fitness trackers made specifically for swimming may also feature the SpO2 sensor to help measure blood oxygen levels by recording the change in blood colour. Other useful sensors may include a temperature sensor, electrodermal activity (EDA) sensor, gesture sensors, UV sensor, and magnetometer.
Algorithm: Making Sense of All the Data
Before anything else, your app will always ask you to enter physiological details such as weight, height, and gender. This information along with the data obtained from the different sensors are fed to the algorithm to deliver fitness and health reports and statistics.
However, you might sometimes notice a discrepancy between two different fitness apps or when you used a different fitness tracker with the same app. This happens because the thresholds set by the app and/or the gadget are different.
Each app or gadget's processing algorithm is different. Hence, while one application may recognise a certain movement, another may consider it too negligible to consider it an activity. Data regarding your calories burnt and sleep pattern is also based on an estimation and approximation.
The algorithm will also need some manual input of data since not all information can be recorded via sensors. Information regarding your diet, water intake, medications and any other changes need to be entered manually.
Top 10 Fitness and Health Android Apps
Now that you have learnt about how your apps work thanks to your devices' sensors, it is time to pick one to get you motivated. These free apps are a great way to boost your confidence and keep you going.
Here are our picks for the best health apps for Android you can find on the Play Store.
Nike Training Club for Home Workouts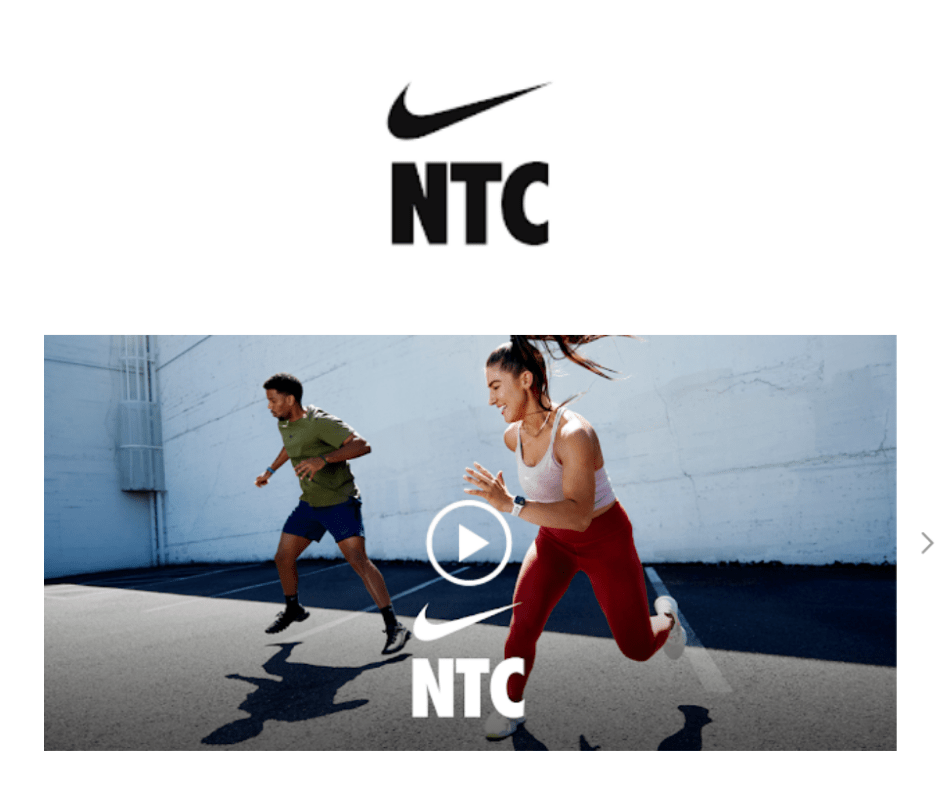 The Nike Training Club brings a personal trainer right into your home. This app comes with a range of workout programs that include yoga, strength training, and HIIT.
Whether you are into weight-lifting or want to go the no-equipment workout route, this home fitness app will help you do it. The app comes with videos of your favourite workout trainers presenting easy-to-follow guided workouts.
In addition to fitness logs, you also get to access wellness and nutrition guidance from experts, trainers, and athletes. Enjoy exclusive offerings from NTC such as live streams and VOD Premiere Workouts.
Withings Health Mate for Health Reports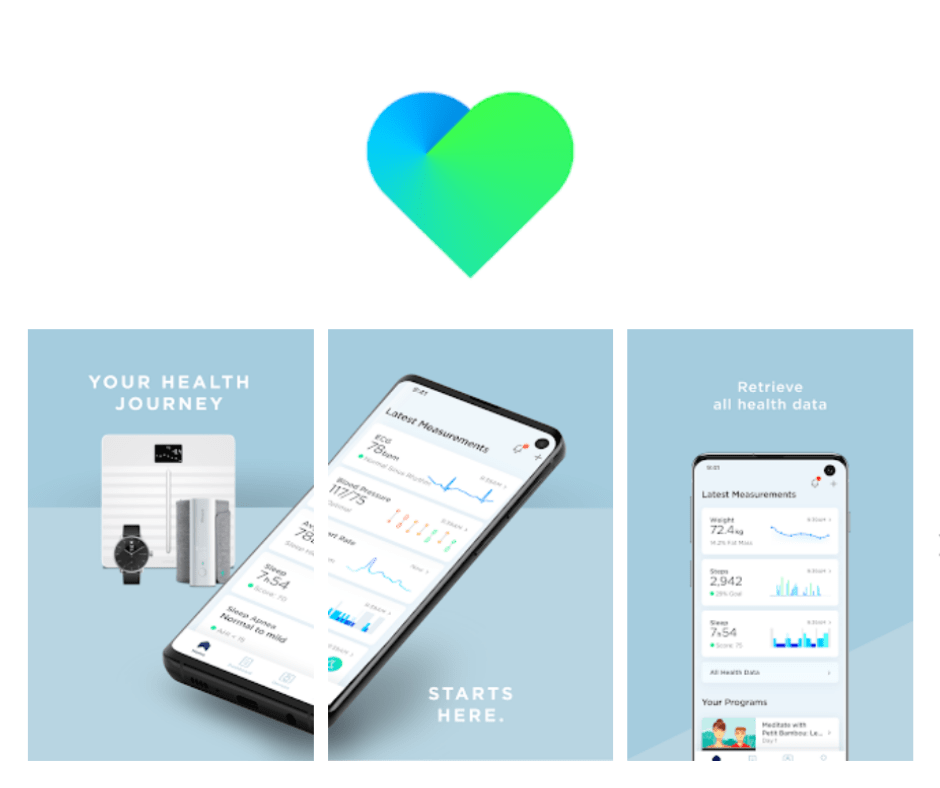 The Withings Health Mate Android app allows you to get all your health reports from Withings health devices on your smartphone. This handy app will track your health in an easy-to-understand way that is also shareable with your healthcare providers.
This health app for Android allows you to monitor your sleep with metrics like sleep cycles, sleep score, heart rate and snoring. With the sleep reports, you can also uncover an underdiagnosed disease, such as sleep apnoea.
This app works great for providing you with weight and body composition monitoring. Combined with fitness tracking, it helps you lose weight. It goes one step further into being a great app for hypertension management and cardiovascular disease detection.
FitTrack Health to Boost Motivation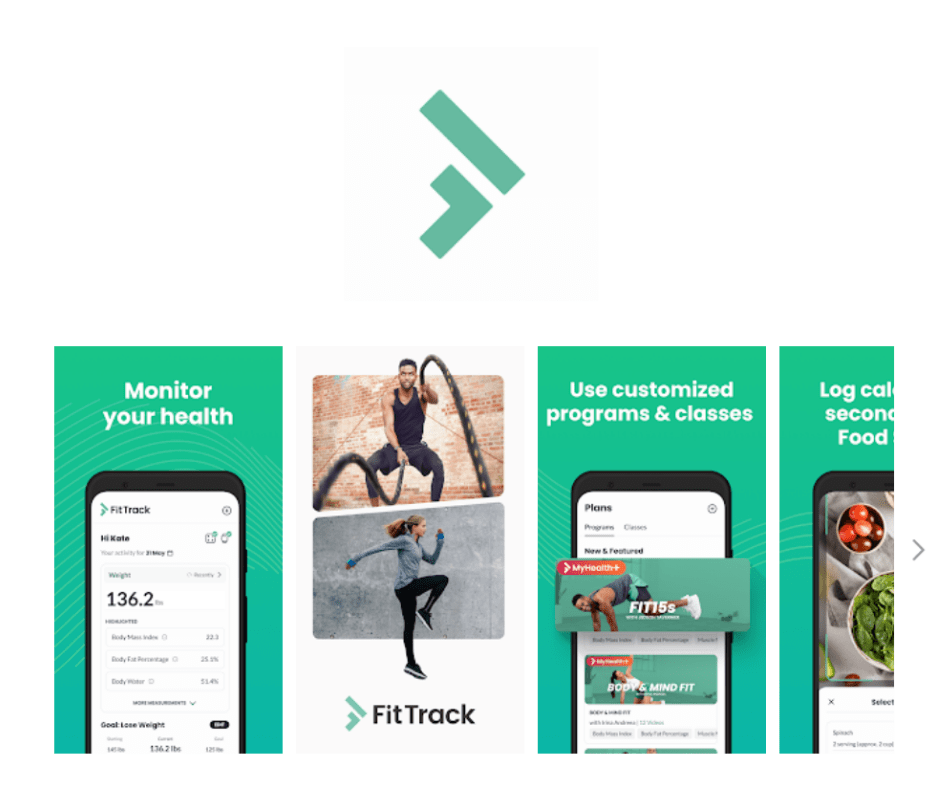 The FitTrack MyHealth combines the benefits of FitTrack's Dara scale and the Atria tracker to give you the best when it comes to your fitness journey. A simple Bluetooth connection with a device will bring you all the health and fitness data you need.
Even if your mirror does not show you the results of your workouts, the FitTrack app will record even the smallest progress. With its 24/7 coach, get real-time data that will motivate you to reach your fitness goals.
Additionally, the different modes help adapt to the different phases of your life such as pregnancy. Get your friends and family into fitness with its support for registration and personalisation for up to 8 members.
Garmin Connect, One-Stop Fitness Tracking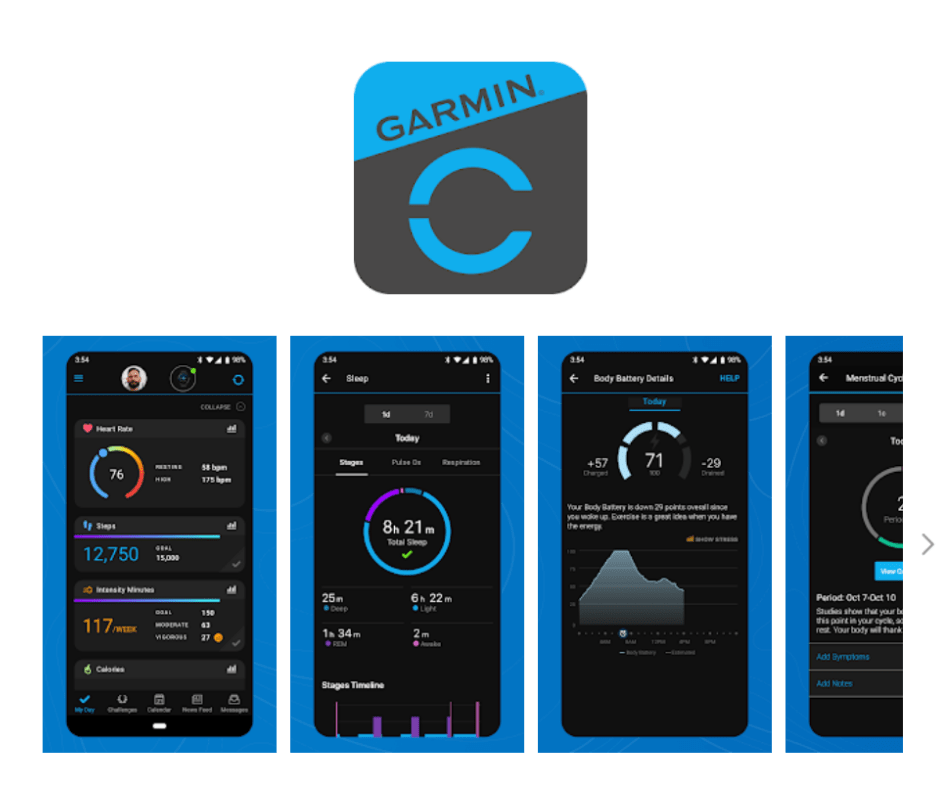 Pair your Garmin compatible device and enjoy the many offerings of Garmin Connect. Use the Garmin Coach to customise workouts that fit your ability and allow you to get the most out of them with personalised coaching advice.
Don't just track, analyse. The app allows you to customise what stats have priority and delivers a detailed analysis of your activities. With features like historic tracking and health stat averages, you will be able to create new workouts and build courses you enjoy.
The app also syncs with other tracker apps so you get the most out of your workouts. And when you are in the mood for a little competition, use the app to challenge your friends and see how you measure up against them with useful insights.
Collect Hearts with Google Fit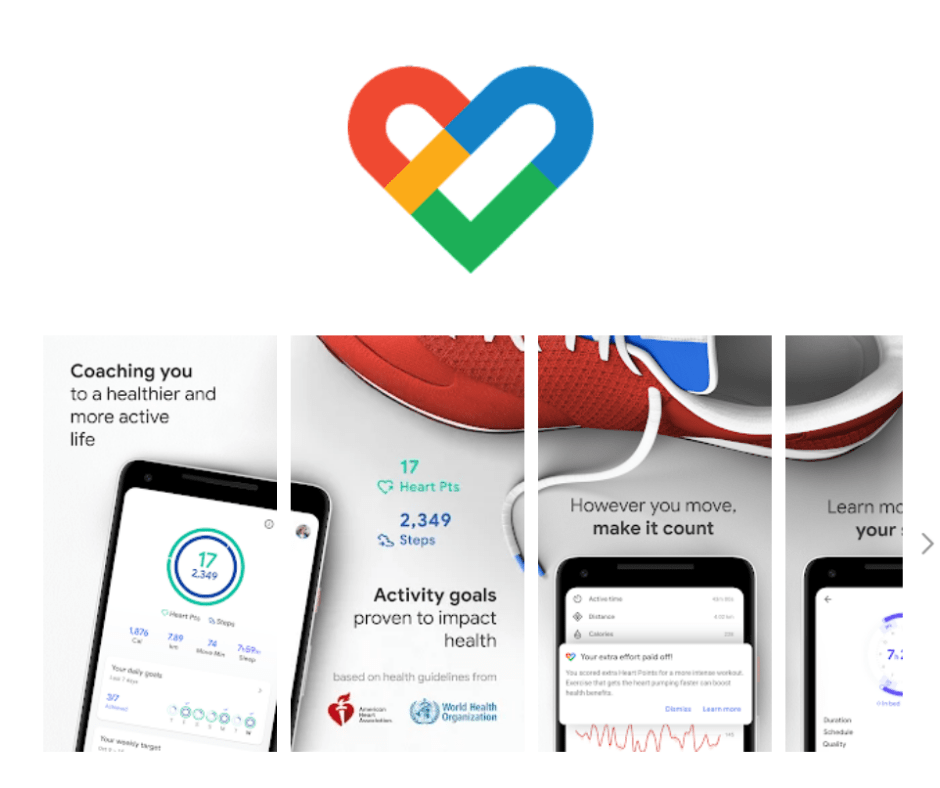 The Google Fit app for Android hosts Heart Points that are the result of their collaborative efforts with the World Health Organization (WHO) and the American Heart Association (AHA). This reward system helps you stay motivated and improve sleep and reduce heart diseases.
This Google health app also features activity tracking that utilises the sensors on your Android smartphone or Wear OS smartwatches. The Google Fit journal automatically updates your activities to help you monitor your efforts easily. Additionally, you get real-time stats for your runs, walks and bike rides.
The Google Fit app download is also available on the Apple App Store so you can enjoy its customised coaching and tips based on your fitness history.
Wahoo Fitness to Train Like a Champion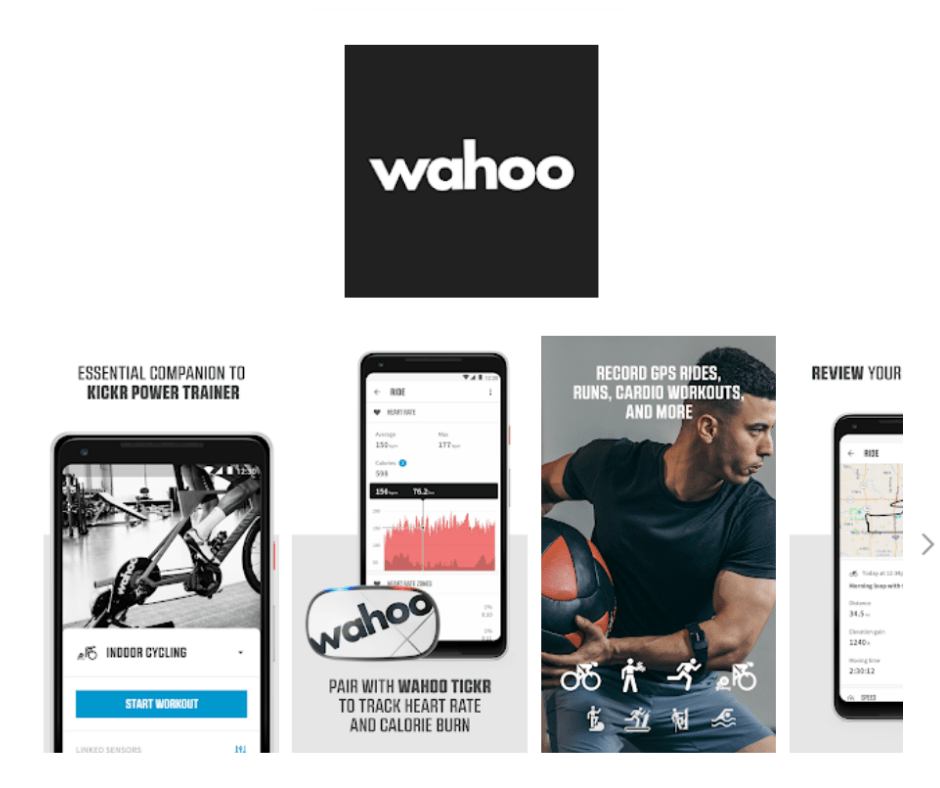 Get your heart pumping with the Wahoo Fitness app. Whether it's running, cycling or cardio, this app's support for Bluetooth Smart sensors will give you the accuracy that you need.
The app comes with a dedicated KICKR workout screen the cyclists will love. Its four modes; Resistance Levels, Erg Mode, Simulation Mode and Manual Mode allow you to get comprehensive power, accuracy, and responsiveness data.
Its clever features also include an accurate count of calories burnt, a personalised heart rate zone during workouts and audio alerts that keep you informed and motivated. You can easily review workouts with well-organised workout history and .fit files ready for upload and analysis.
Samsung Health to Glow Up With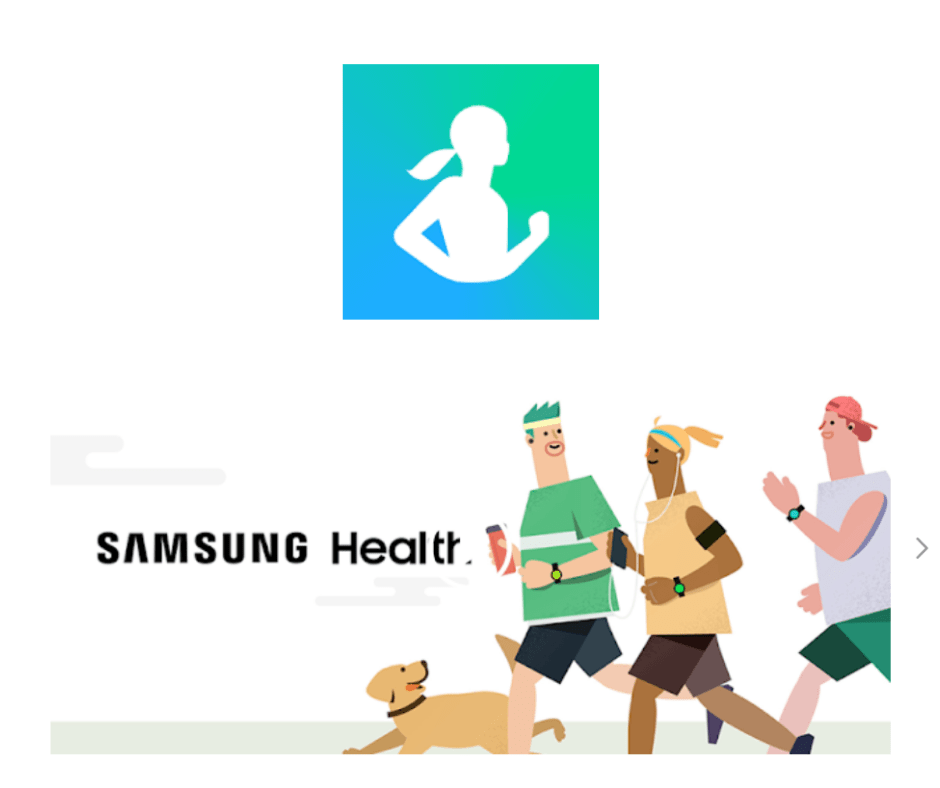 We highly recommend the Samsung Health app as an all-rounder fitness application. This app is available for Android (8.0 and later), iOS (9 and later) as well as Tizen OS sporting smartwatches.
In addition to the activity tracking, this app offers Samsung Health Together which is a fun and interactive way to stay motivated by competing against friends and family. You can also log your diet and track your sleep with this app.
The Mindfulness meditation tools will help you improve your mental health while the guided videos by expert coaches will help your workouts. Women will love its partnership with Glow for managing their health and wellness.
MyFitnessPal to Count Your Calories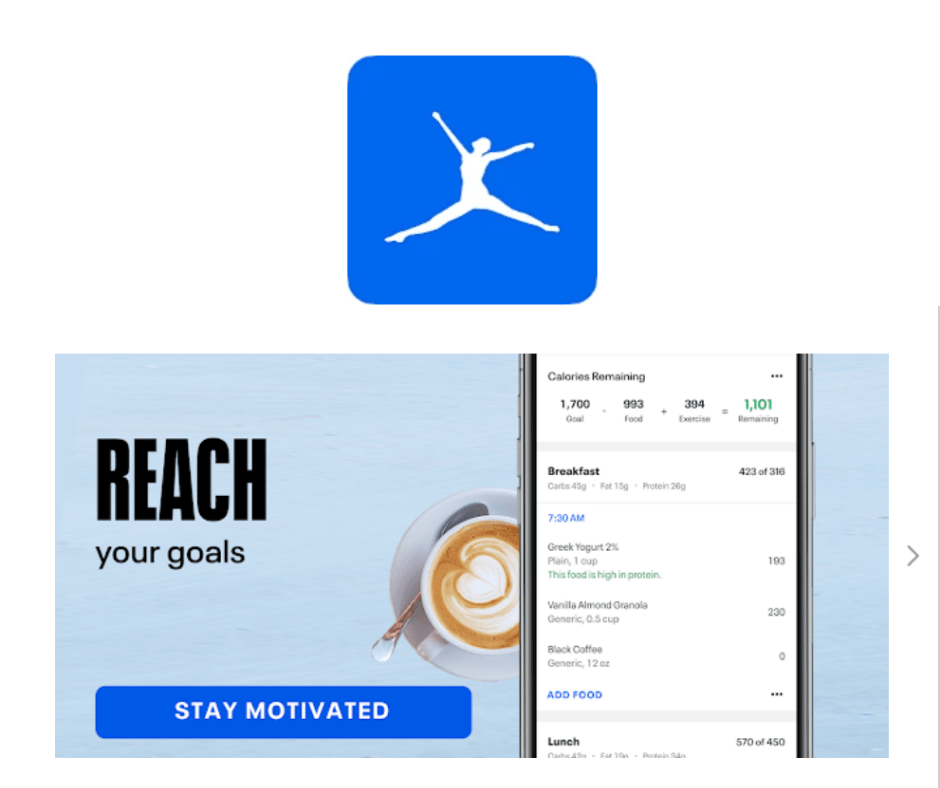 Keeping track of your calories and sticking to your diet gets easier with MyFitnessPal. Being on a diet can be boring especially when you are not sure if it is working for you. But with this app, you get the chance to learn about your eating habits and make smarter choices.
While the free version by itself is great, the pro version will open the door to more insightful revelations. In addition to being a calorie counter and diet tracker, the app offers guided meal plans that will also please your taste buds.
Find the motivation to lose weight with over 150 workout plans and over 250 healthy recipes. It works with over 50 WearOS smartwatches, fitness trackers, and other applications.
FitOn for Personalised Plans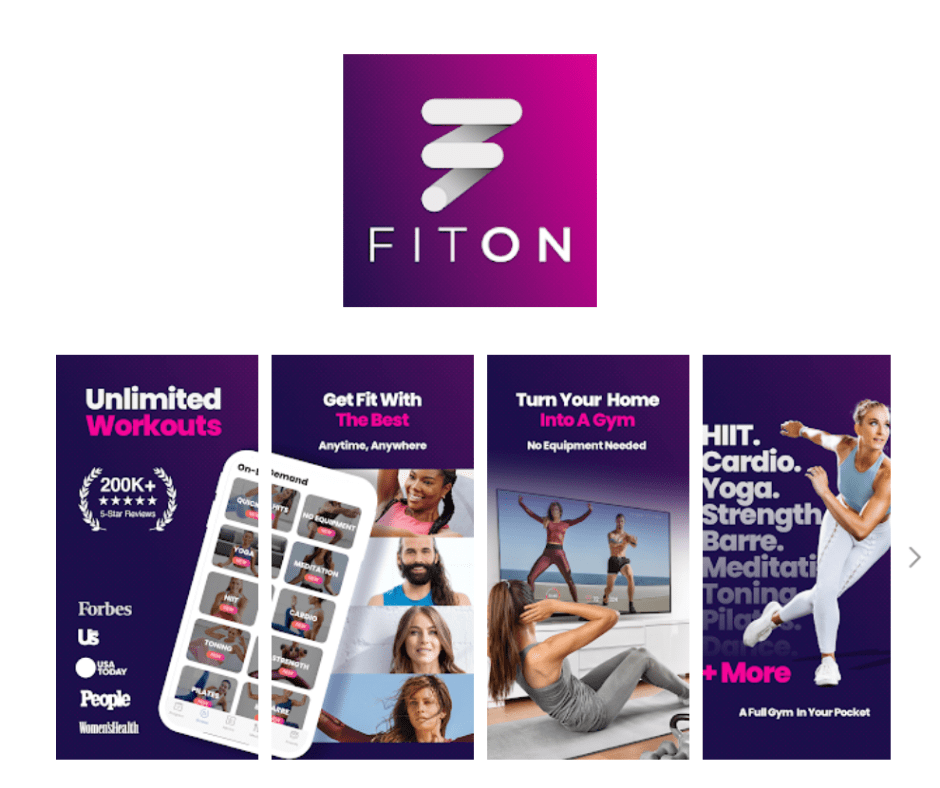 FitOn's Editors' Choice ranking amongst workout apps on the Play Store says it all. Ever wanted to do Pilates, Barre, or yoga with a celebrity trainer? Jeanette Jenkins, Kenta Seki, Katie Dunlop, and others will help you reach those fitness goals with their guided videos.
Don't just track your progress, but enjoy real-time text messaging with your workout partners. Why not try the live leaderboard to get motivated with a little competition as well?
With their custom workout plans for weight loss, improving cardio endurance, muscle building and even de-stressing, you will be in the best of health. And if you don't have much time to spare, you can still achieve your goals with their quick HIIT 10-minute workouts.
Fitbit for Everyday Fitness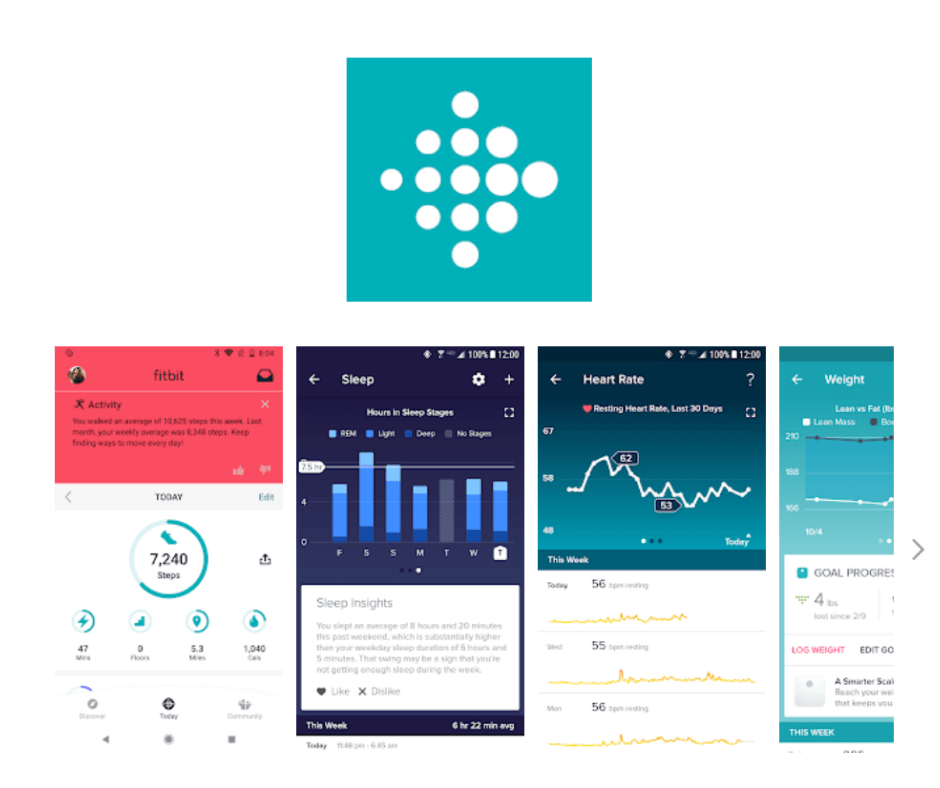 The Fitbit app provides you insights into your daily activities and fitness. The app works great with a Fitbit Tracker, but can also be used with other smartwatches to monitor your progress over time.
With free audio and video workouts, you do not need to go to the gym. Keep your nutrition in check as well with its easy-to-use tools. Sleep better and improve your mental health with their added features. The premium version of the app opens more personalised options for you and is worth the investment.
The app can also be used with your smartphone to count steps and distance. Staying motivated is easier when you have your friends and workout partners with you on the fitness journey.
Cheers to Healthier Living!
We hope we have helped you find some of the best Android apps which help you improve your fitness as well as your overall health.
To make the most of your health and fitness apps, it is important to be dedicated. Whether it is a good pair of wireless headphones for your music or an armband for your smartphone, the right accessories will help you get the best results.
Also remember not to overexert yourself whilst you exercise. And although these apps provide you with helpful information, they are in no way a replacement for professional assessments or advice.
If you are looking to upgrade your fitness experience with gadgets and the right accessories, get in touch with us!