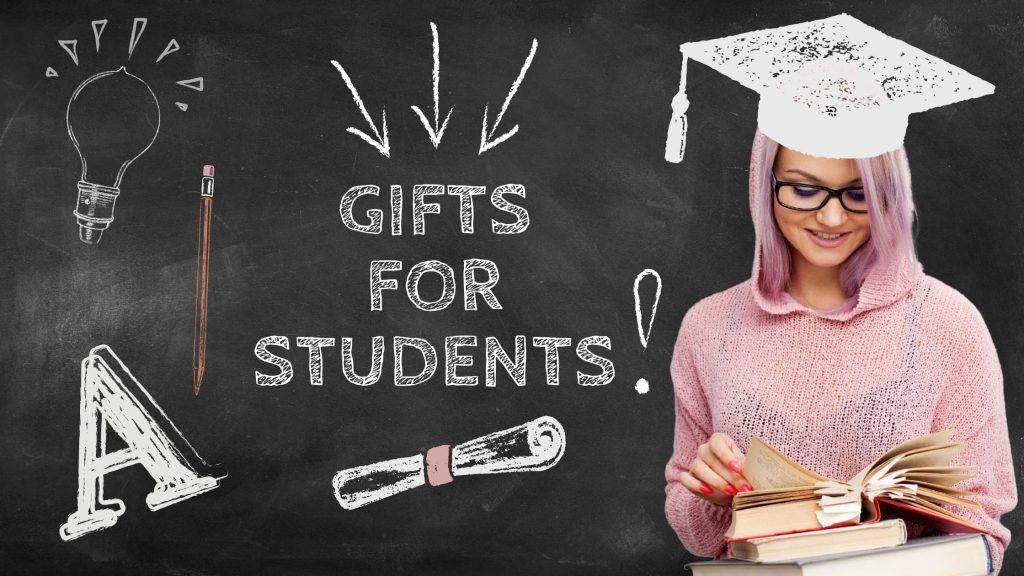 Gifts for students help them improve their studying experiences. For students heading to college or university and into dorm life, it is all about waking up on time and staying organised.
Early graduation gifts like a laptop stand or a fingerprint authenticated flash drive, will help them get through long preparations for exams and projects with a breeze.
Have a favourite student you are proud of very much? Let them know the teacher wants them to enjoy life just as much as their studies with a pair of noise-cancelling headphones!
Are you playing secret Santa? These gifts make for perfect Christmas gift ideas, too!
Dorm Room Essentials
Being away from home comes with its struggles and newly developed self-responsibility. Make dorm life a little smoother with these handy gadget gifts for college and university students.
Goobay AC Multi Socket Power Extension Cable for All Your Adapters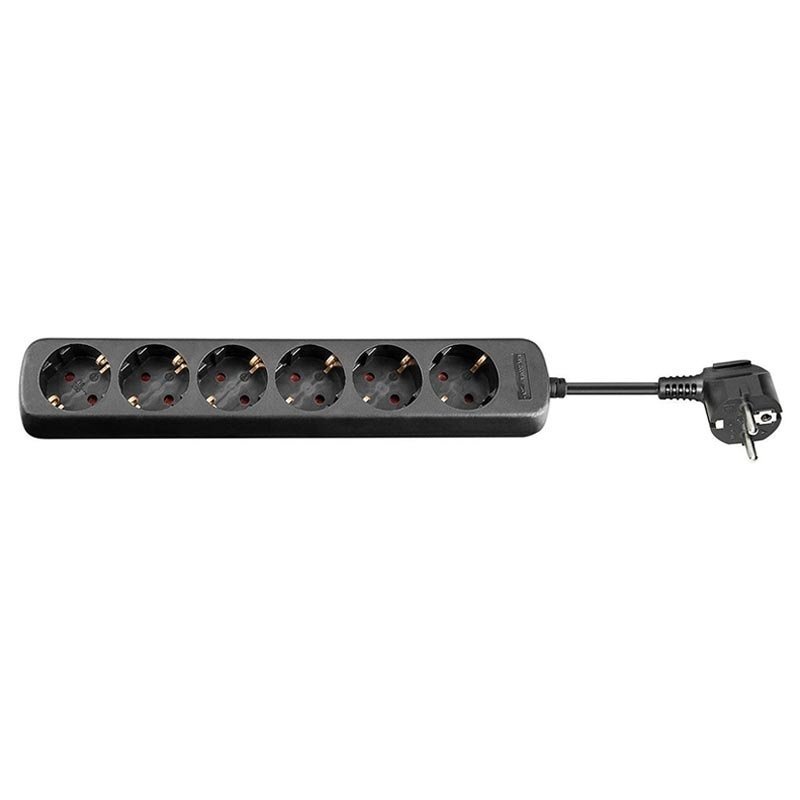 Are you running out of sockets to plug in your devices? Goobay AC Multi Socket Power Extension Cable extends the support capacity of your power outlets in a shared space.
The multi-outlet extension cable supports up to 6 plug-ins and comfortably supports large and bulky adapters too. It comes with childproof earth clips and right-angled safety plug to keep any child or pet safe.
Ticks the boxes with
The extension cable comes with 45 degrees rotated sockets to allow easy plugging of adapters of different sizes without any hindrance.
It supports a maximum switching capacity of 3680W and uses an operating voltage of 230 V (AC).
Universal Multifunctional UV Steriliser for Sterilising Everyday Items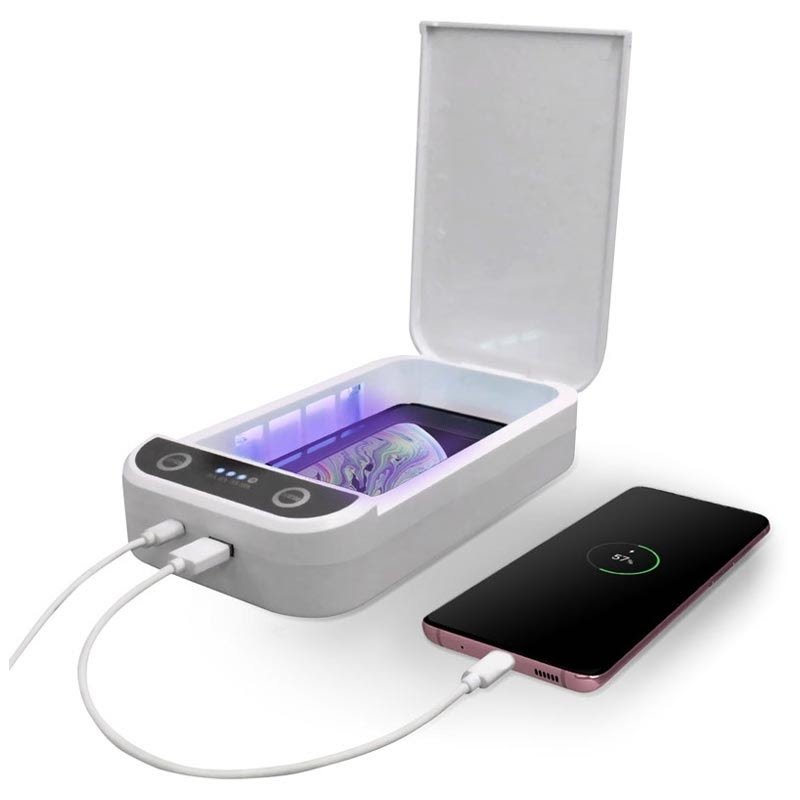 The Universal Multifunctional UV Steriliser makes for a perfect gift for medical and nursing students. The portable UV steriliser helps simplify the process of reducing germs, viruses, and bacteria on everyday objects with a single push of a button.
The steriliser box has an internal dimension of 180 × 100 × 22mm that provides enough room to sterilise regularly used items, such as smartphones, face masks, badges and other stuff.
Ticks the boxes with
The steriliser has a simple two-button function with an LED progress display.
It can sterilise small clothing items as well.
The compact steriliser comes with an additional port to charge USB enabled devices externally.
Desktop USB Fan to Keep the Cool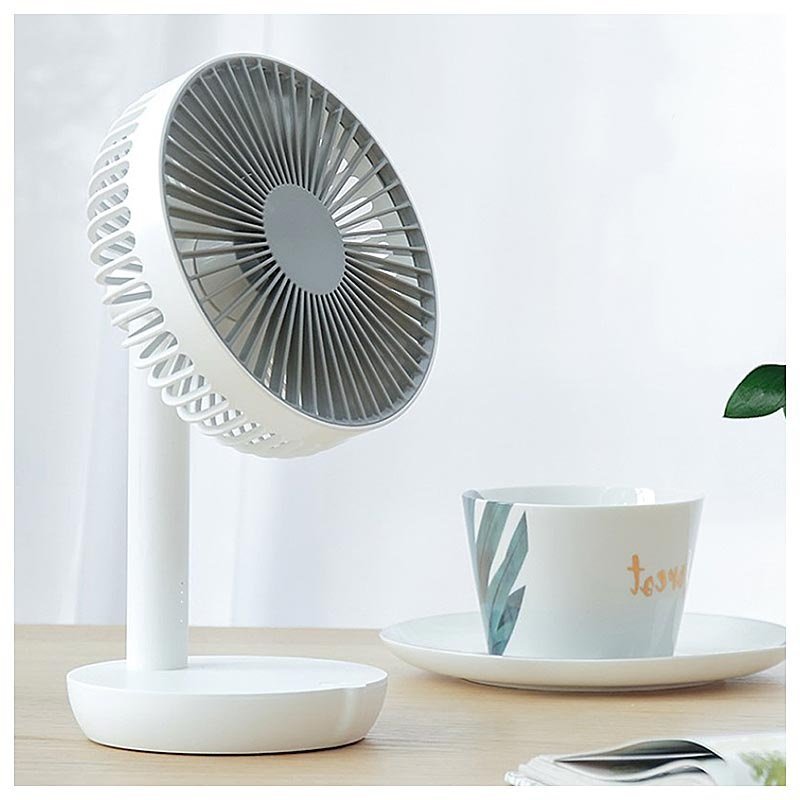 Shared dorm rooms can be a little too crowded and stuffy. And when summer hits and the air cooling systems begin to act up, you can trust the Desktop USB Fan for the much-needed relief.
Designed to work silently, it provides five different fan speed levels with absolute peace. Control the precision of the airflow with its vertically adjustable fan angle. It comes with a rechargeable battery letting you take it with you wherever you want.
Ticks the boxes with
Enjoy up to 14 hours of cool breeze with the desktop fan's 4000 mAh rechargeable battery.
The removable front grille makes cleaning it an absolute breeze.
It comes with a handy LED indicator to let you know when you need to plug it in.
A Student on the Move
Student life is a busy life. They need every gadget they can to up their efficiency and spare them the time to spend on critical goals.
Baseus Mini JA Power Bank To Never Run Out of Charge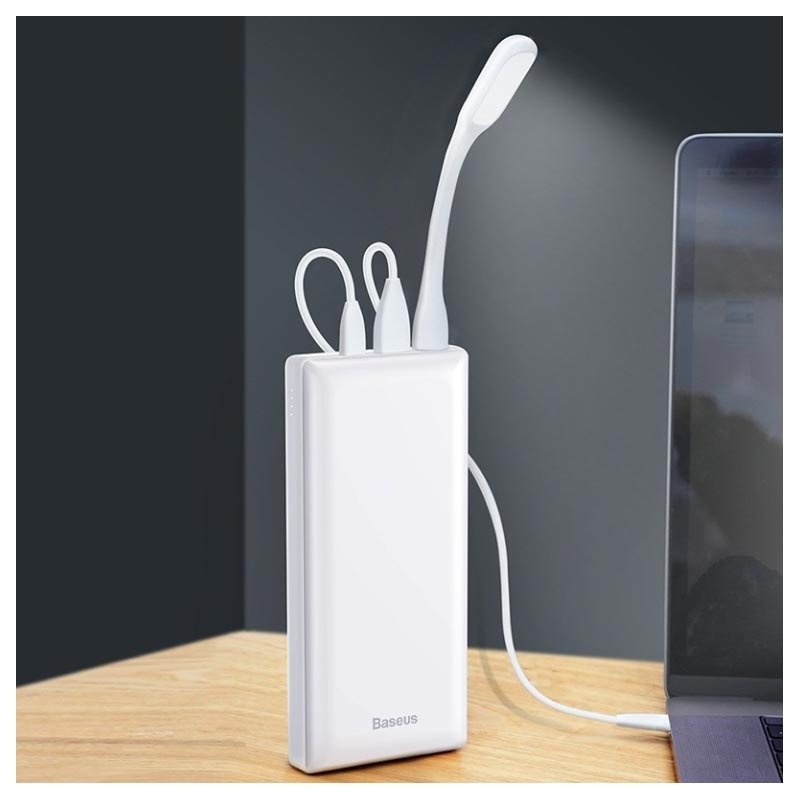 Smartphones and smart devices have become an essential part of every student's life. Unfortunately, power outlets don't pop up when you need one. With the Baseus Mini JA Power Bank, you never have to worry again about dying devices.
The power bank has a massive 30000 mAh capacity under its compact and portable casing. Charge multiple devices, multiple times with its Supports Power Delivery (PD) 3.0 and Quick Charge (QC) 3.0 charging without any worry.
Ticks the boxes with
The Baseus power bank comes with dual USB outputs, one USB-C output/input, and a Lightning and MicroUSB input, allowing simultaneous charging of up to three devices.
Keep track of the power remaining with the LED light indicators.
Charge your MacBook, tablets and more, safely with its integrated multi-layer protection.
Portable Digital Voice Recorder SK-012 for the Important Observations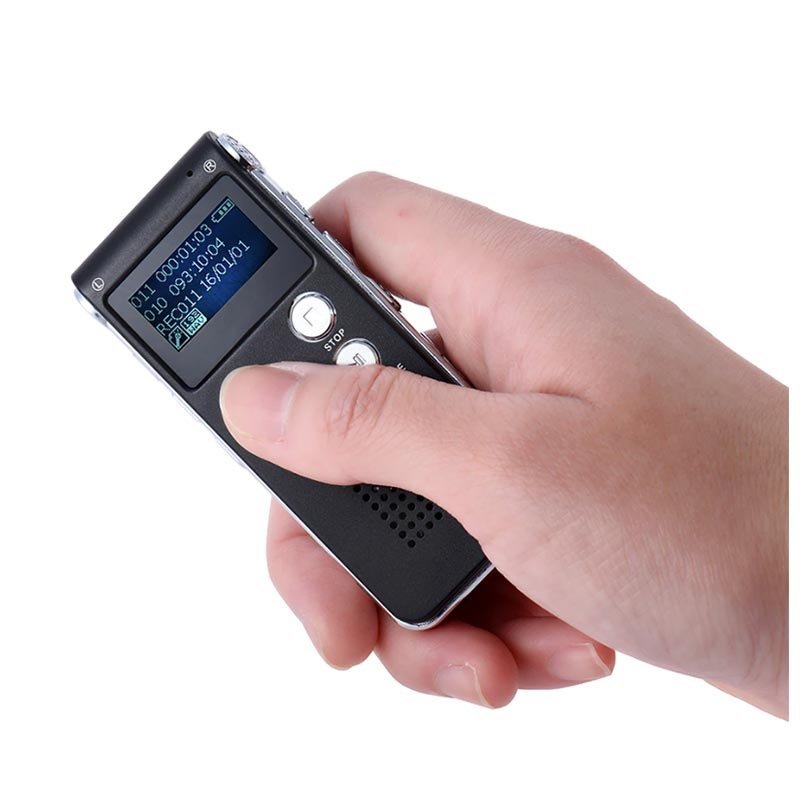 Don't let a pen and notepad slow your research down. Record your observations quickly with the Portable Digital Voice Recorder SK-012. Ideal for students pursuing their PhD or their diploma in journalism or law!
The voice recorder has a compact and portable design that doesn't take up too much space while allowing you to store up to 8 GB of data. The device supports .mp3, .wma, .asf and .wav formats!
Ticks the boxes with
It comes with a built-in omnidirectional microphone that records ensuring your audio gets recorded, regardless of how you hold the device.
Are you taking an on-call interview? Use the provided telephone cable and adapter to record them.
With its rechargeable 220 mA battery, get up to 15 hours of operation time.
4smarts Smart Bottle for Keeping Beverages at Optimal Temperature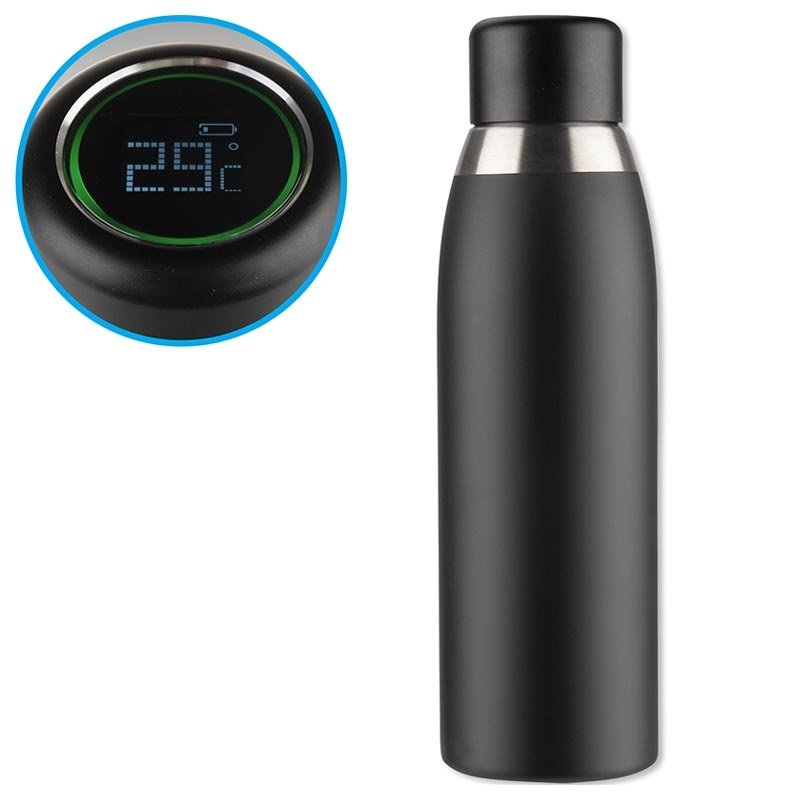 Forgot about your cup of coffee during your long hours of studying for the exams? With the 4smarts Smart Bottle, you can keep your hot beverages at the perfect temperature.
This tumbler with an audio reminder is ideal for excruciating summer days too. Fill it up with your favourite breakfast smoothie or favourite chilled drinks and enjoy them cold longer. There are no more excuses for not staying hydrated.
Ticks the boxes with
With its 500 ml capacity and double thermal insulation, construction keeps your drinks fresh.
Don't worry about keeping you hydrated thanks to its audio reminder and enjoy its steel construction that ensures a better grip.
Thanks to its design, it fits into most car cup-holders.
Packed and Ready
For those in the field of precision and tools galore, like architecture or photographers, having an organised kit is essential. With these gifts, they can achieve just that.
Bagsmart Lax 3-Layer Travel Case for Gadget Organisation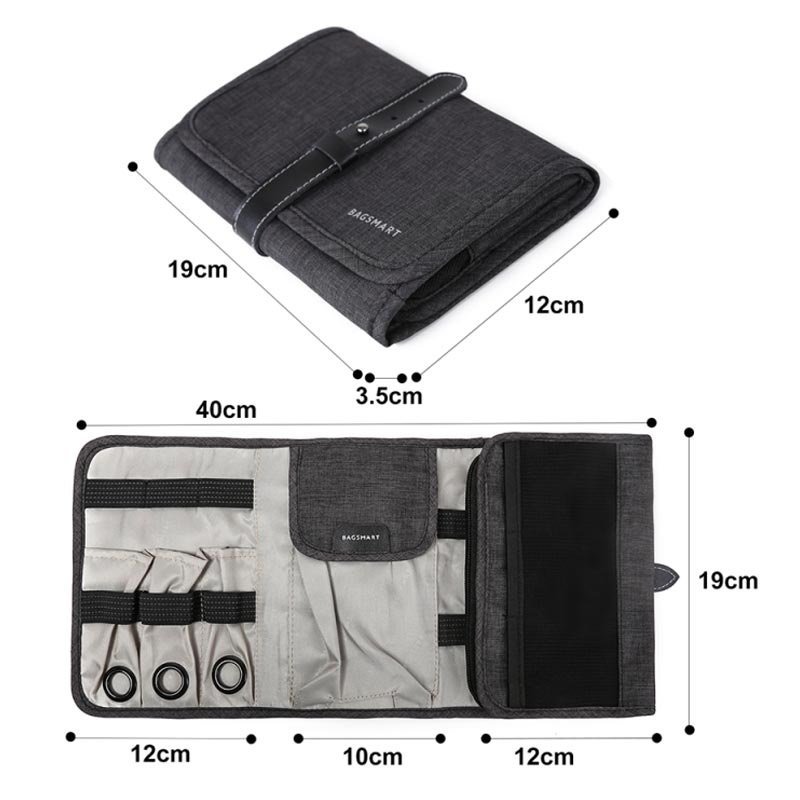 The Bagsmart Lax 3-Layer Accessories Organizer / Travel Case is a gift for those that have wires and adapters aplenty. The case is a smart way to keep small gadgets like USB drives and tablets together with critical documents organised without any clutter.
The compact case comes with sex elastic straps, three mesh pockets to meet all your organisation needs.
Ticks the boxes with
The Bagsmart Lax' 300D polyester Oxford fabric construction makes it durable and water-resistant, keeping all your gadgets splash-safe.
Elegant design with strap closure provides extra security.
4smarts Marko Polo Backpack for the Gadget Obsessed
This 18.3 inch 4smarts Marko Polo Multimedia Backpack is the ultimate essential in the new age of education of laptops and tablets. You can completely unzip the backpack, which allows you unobstructed access to all its padded internal compartments.
Organise and store your laptop, tablets and study supplies all in one place. This backpack also comes with a provision power bank with a built-in charging cable.
Ticks the boxes with
It comes in a minimalist design with external pockets that have strong magnetic closures.
High-quality, adjustable and soft padded straps ensure comfortable wearing even for extended periods.
Geek Out
Are you looking for ideal gifts for those dealing with a database of information daily? These gifts make a perfect addition to anyone's life, whether they are still in school or heading out to brave the world after graduation.
Universal Extendable Aluminum Stand for Ergonomic Benefits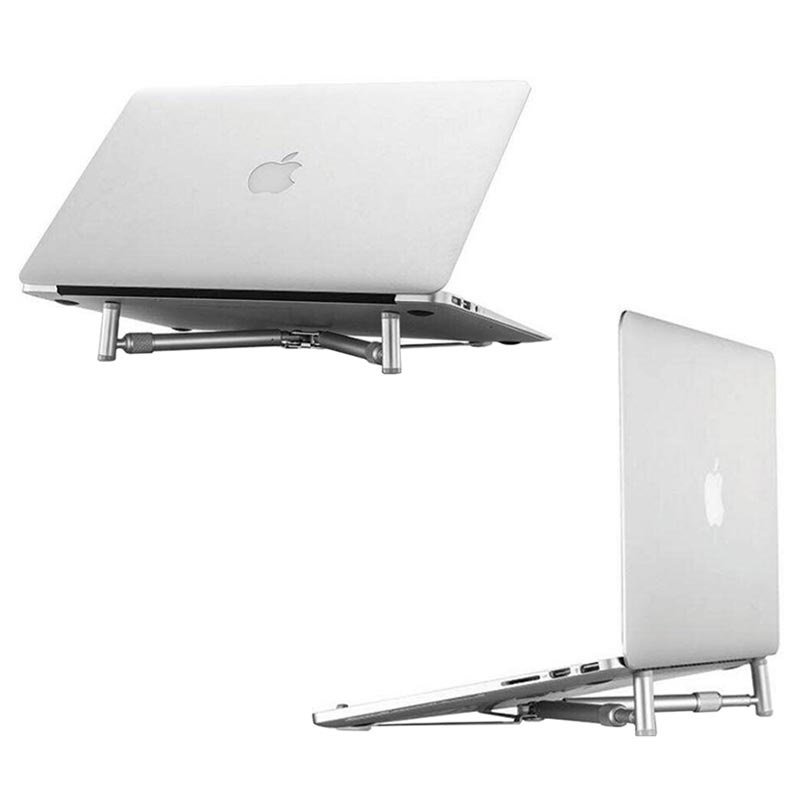 The Universal Extendable Aluminum Stand for Laptop elevates the position to improve posture and better viewing. The stand ensures your laptop doesn't overheat while rendering those bulky images or running those long codes.
Extend and retract the stand to the appropriate position for a comfortable working position.
Ticks the boxes with
Highly durable and long-lasting aluminium allows you to get the most out of this product.
The laptop stand is foldable, which makes it highly portable and storable.
Eaget FU60 USB 3.0 Flash Drive for Secured Data Files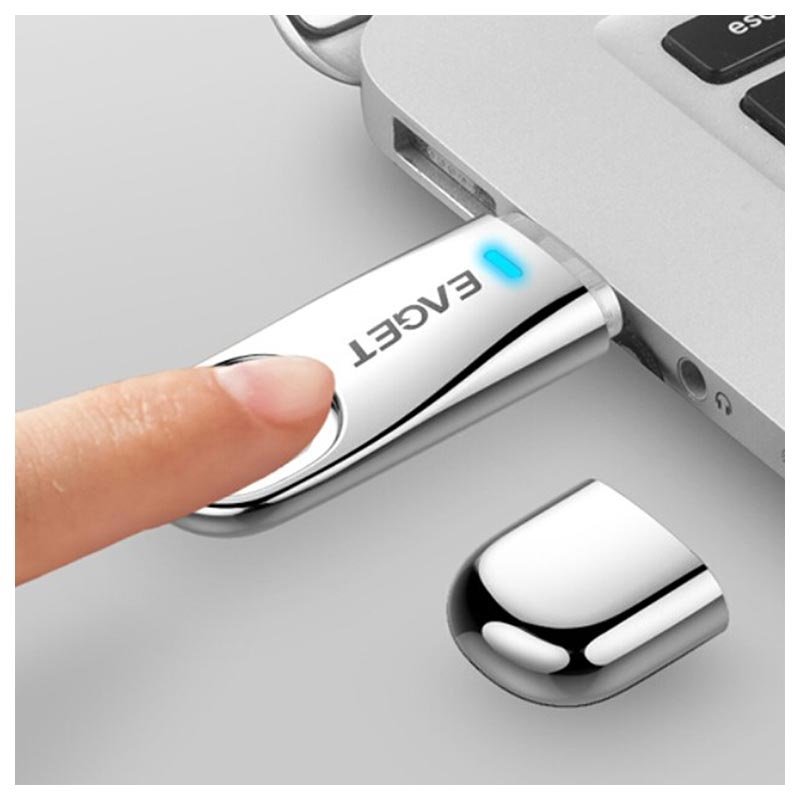 Save your important documents and files on the Eaget FU60 Fingerprint Encryption USB 3.0 Flash Drive and stay worry-free. This 32 GB flash drive comes with an ICE fingerprint chip that prevents anyone unauthorised from gaining access to its content.
The Eaget FU60 uses high-quality zinc housing extending its servicing life in comparison to the plastic USB drives. Thanks to its USB 3.0 interface, enjoy lightning speed data transfer with a stable connection.
Ticks the boxes with
The flash drive comes with AES 265 encryption algorithm that keeps all your stored data safe and secure.
Its pocket-friendly construction also houses the fingerprint sensor that keeps your stored files locked and away from snooping.
Loud and Clear
Is it distant learning or you just taking some time to let the steam out? Perhaps, you are a budding musician? These gadgets will ensure crystal-clear listening experience.
Active Noise Cancelling Headphones BH519 for the Music Critic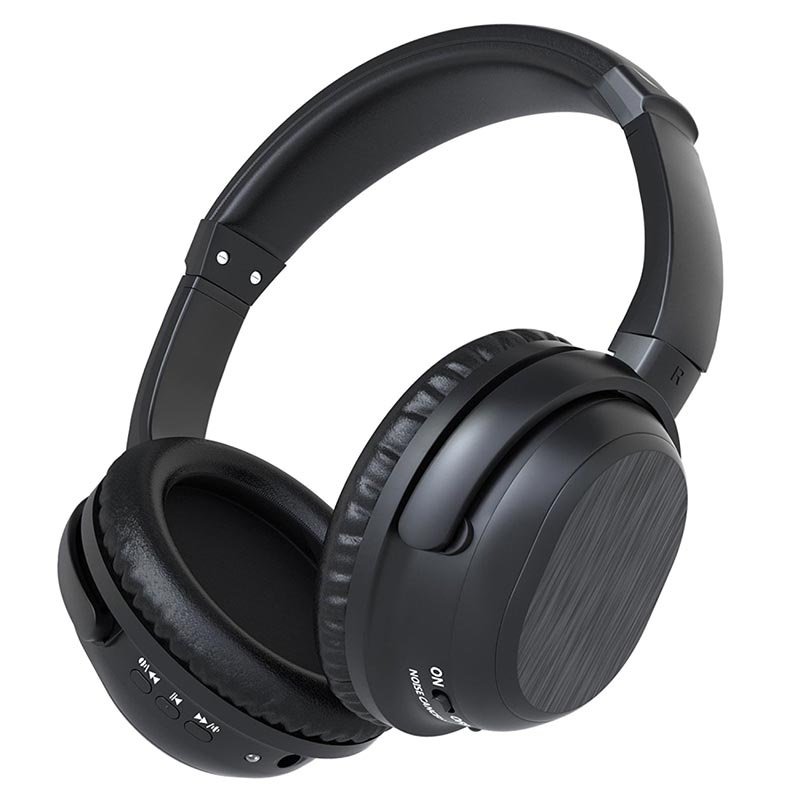 The Active Noise Cancelling Over-Ear Wireless Headphones BH519 will help cancel the outside world and let you focus on your projects. Experience crisp audio playback with its 40 mm drivers whether it's your digital classes or your favourite focus playlist.
These overhead earphones come with soft and plush biological protein ear cushions that ensure comfortable wear. Thanks to its in-built microphone, you can actively participate in your online sessions without having to worry about distorted audio.
Ticks the boxes with
The headphones support Bluetooth version 4.0 for a stable and reliable connection with your devices.
Are you taking time off to enjoy some music? With its built-in buttons, easily manage your music playback and calls.
Pair up to two Bluetooth devices simultaneously or use its 3.5mm audio port to connect with non-Bluetooth enabled devices.
Waterproof Bluetooth Speaker C6 for the Solo Shower Parties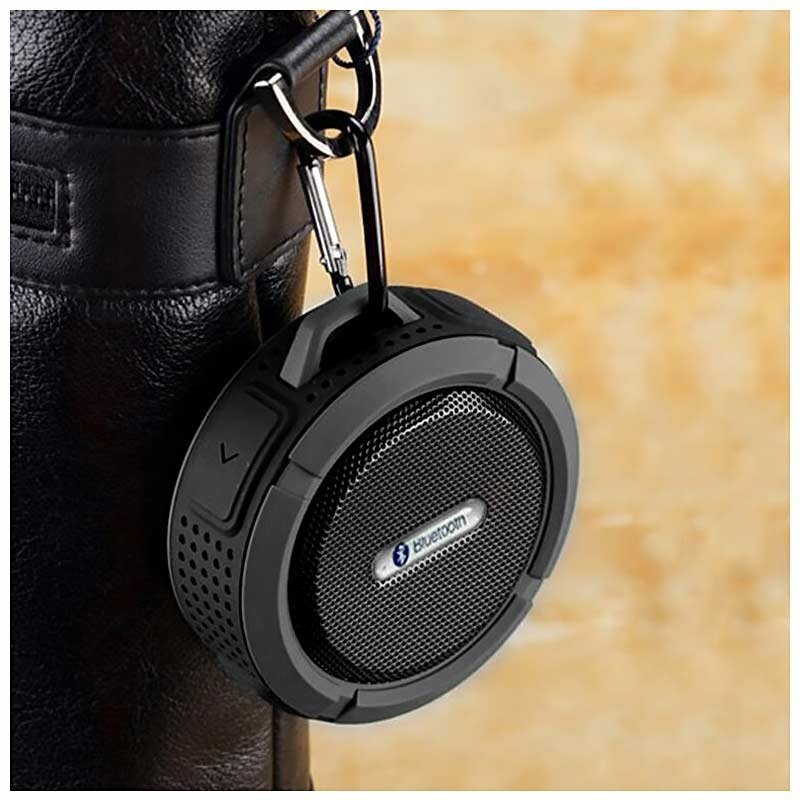 If you enjoy relaxing in the shower with some music, then the Waterproof Bluetooth Speaker is for you. This compact speaker comes with a waterproof rating of IP65, so you don't have to worry about the weather.
Connect your Bluetooth-enabled devices from up to 10 meters and get a stable and reliable connection. The speaker also comes with a suction cup carabiner clip allowing you to mount it on to flat and smooth surfaces.
Ticks the boxes with
You can attend calls with your C6 speaker thanks to its built-in microphone.
The compact and rugged design makes these long-lasting and suitable for outdoor use.
Armed for Tomorrow
Rise and shine! With these gadgets keep yourself on track with your to-do lists and have your everyday devices ready and powered up.
Ksix Alarm Clock 2 for Waking Up Ready to Cease the Day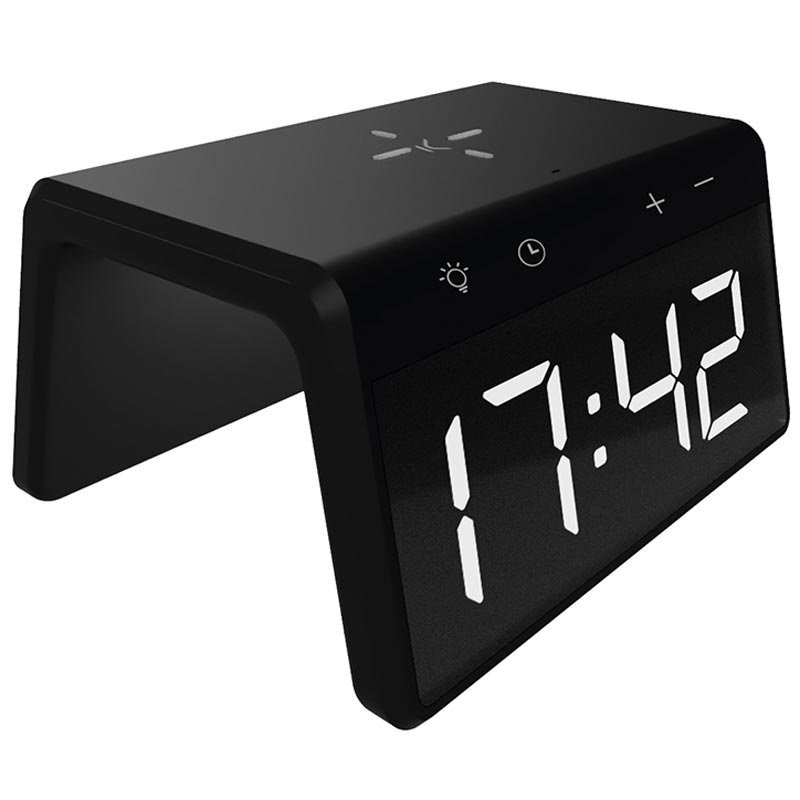 The Ksix Alarm Clock 2 is a stylish addition to any room and the perfect gift for a student as well as a recent graduate. The minimalist design doesn't clutter the visual palette and fits in with any style.
While doing the traditional time-telling and alarm-ringing, the Ksix clock also supports wireless charging of iPhone and Android devices. You no longer have to wake to the realisation you forgot to turn on the switch.
Ticks the boxes with
Create a beautiful sleep-time ambience from its eight LED light colour options for a soft night-light.
The Ksix clock comes with a USB port to charge wired charging devices.
4-in-1 Wireless Charger X1for the Multitasker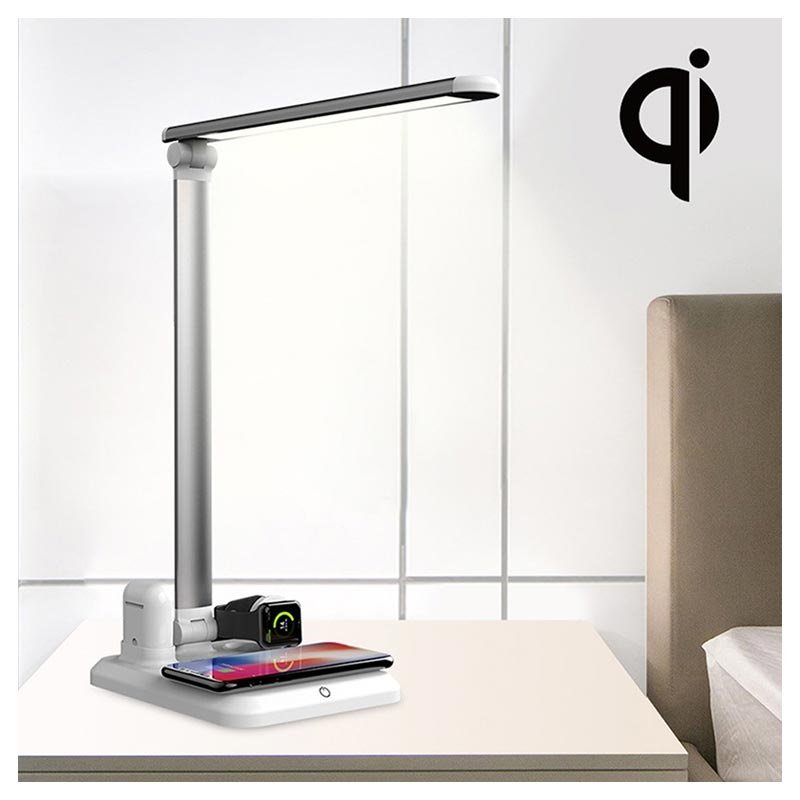 This sleek and stylish gadget is a 4-in-1 Wireless Charger and a LED Desk Lamp X1! Keep your iWatch, AirPods, and wireless-charging enabled smartphones organised and charged with this charging station.
It is essential on any desk where multipurpose and efficiency is the mantra. The LED lamp comes on a hinge allowing you to adjust the angle for the right illumination direction. Enjoy its three different brightness levels, and get the perfect lighting conditions while you work on your projects.
Ticks the boxes with
Charge up to three gadgets worry-free thanks to its built-in over-current and over-temperature protection.
The lamp is foldable, which allows you to store it easily when moving out.
iPhone SE (2020) as the Perfect Graduation Gift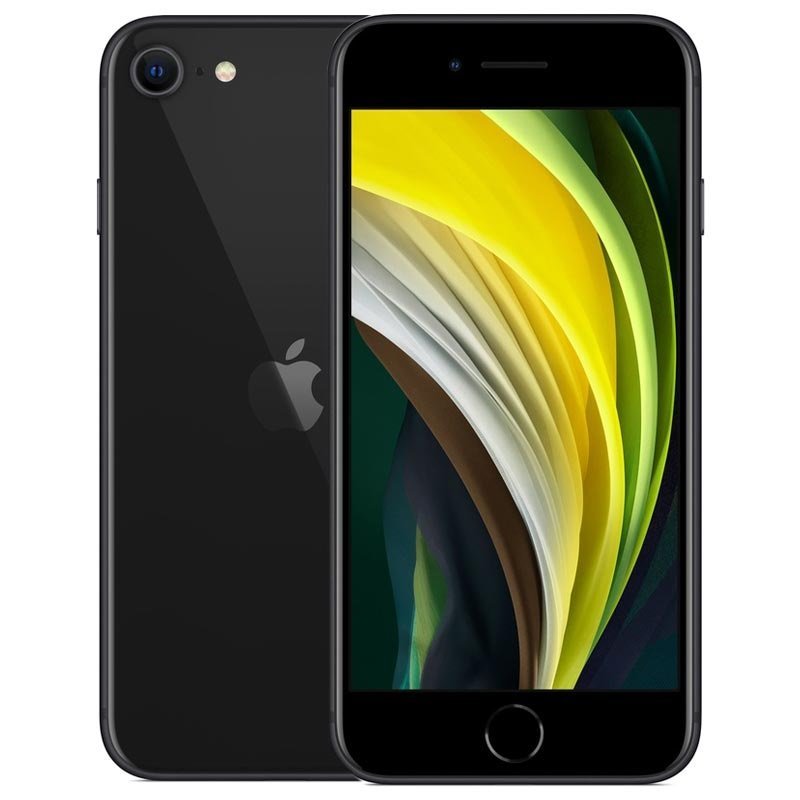 Are you looking for something to gift your favourite student or as a graduation gift for your child? We recommend the iPhone SE (2020). The Ion-strengthened glass and aluminium make this smartphone beautiful and elegant.
In addition to the IP67 dust/water resistance and oleophobic coating, the iPhone comes equipped with the impressive Apple A13 Bionic chip for faster and lag-free functioning. With its Visa, MasterCard, and AMEX certified Apple Pay, don't worry about carrying around your cards.
Ticks the boxes with
With its 12 MP camera and 64 GB storage never run out of space for all your vivid photographs.
Enjoy music playback and clear calling with its stereo speakers and Active noise cancellation with dedicated mic.
School is in Session
Being a student is tough. It is stressful. So, make sure, in addition to the gift for the student, you also give them a listening ear to help them manage the stress.
Are you looking for more fun and functional gadgets that will uplift the experience of students, and keep new graduates motivated? Check out our range of trendy tech-gadgets.
For more ideas and information on our product offerings and services, contact us!