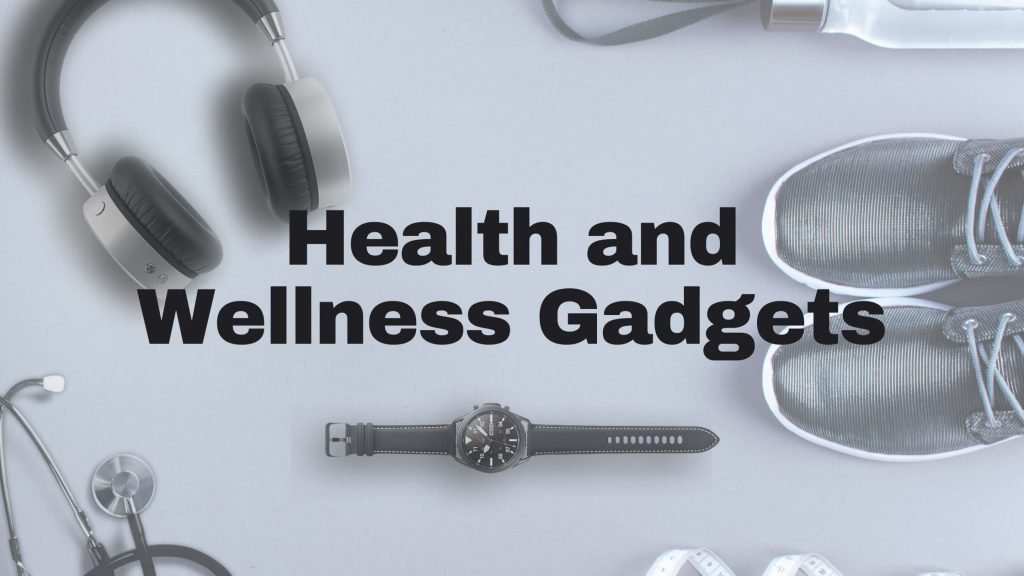 Health tech and wellness gadgets help you get motivated and improve the quality of your life. But finding health gadgets that work for you and your lifestyle can be a burdensome task.
If you don't want to give up on style, the Samsung Galaxy Watch 3 is a wellness wearable that will make you feel less like a research subject. Why not use a portable Bluetooth speaker to inject some power into your exercise moves with a bass-thumping playlist?
And after you've worked out and weighed yourself on a smart scale that will do more than only show weight, release all the tension in your muscles with a handheld massager.
You may think that a wireless Bluetooth headset isn't a wellness accessory. Now think of meditating to some calming sounds or music. It helps you clear your mind of all your troubles and worries, right? Use an elegant air humidifier and don't let dry air spoil the peace.
You can find some excellent health and wellness gift ideas on our list!
Cool Fitness Gadgets to Help You Stay Fit and Fine
Exercise offers many benefits that bring more energy to your everyday life. A workout routine, whether aerobics or yoga, combined with the right diet, will help keep your body in good shape and health. With these health gadgets, fitness tracking gets easier.
Samsung Galaxy Watch 3 for All Occasions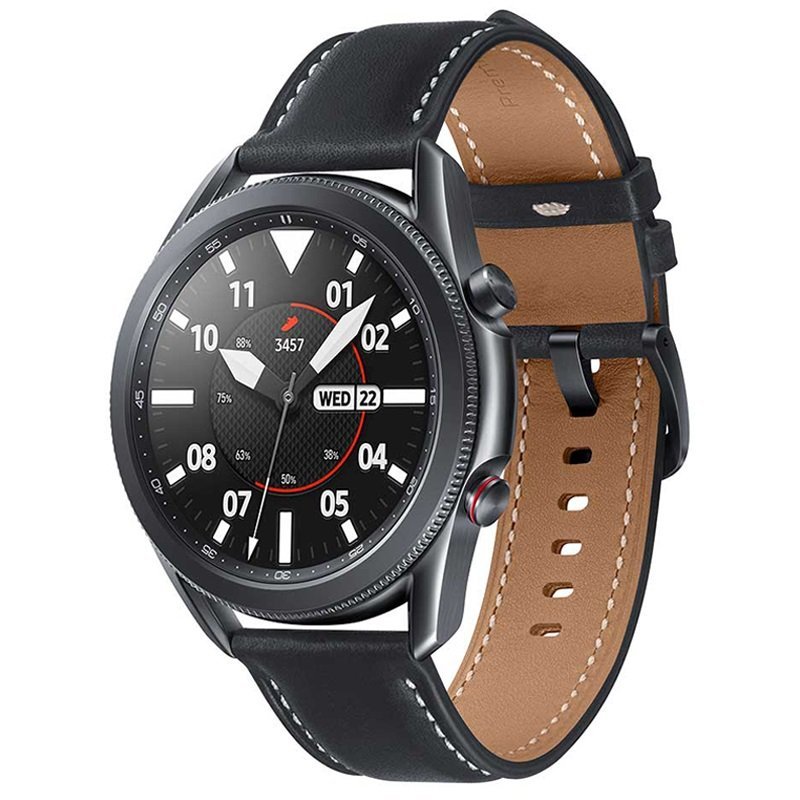 Are you looking for a smartwatch that doesn't look mismatched with your outfit? The Samsung Galaxy Watch 3 combines traditional watch design with the modern features of a fitness tracker. Its elegant round stainless-steel case and leather strap make it a perfect match for all occasions.
The smart watch offers many features such as sleep monitoring, calorie calculation, smart alarm, pedometer, pulse rate, and fall detection. Its built-in sensors will monitor your real-time heart rate, blood pressure, and other body function without a hassle.
Enjoy a better quality of living with these features:
The smartwatch comes pre-installed with the Samsung Health app, which offers more than 120 workouts to suit your needs.
The large display with Corning Gorilla Glass DX with its two crowns with push-button function and a rotating bezel ensures easy navigation through the menu.
The watch offers other features such as SOS message, integrated MP3 player, and can also display emails, messages and photos.
Huawei AH100 Smart Scale for Weight Management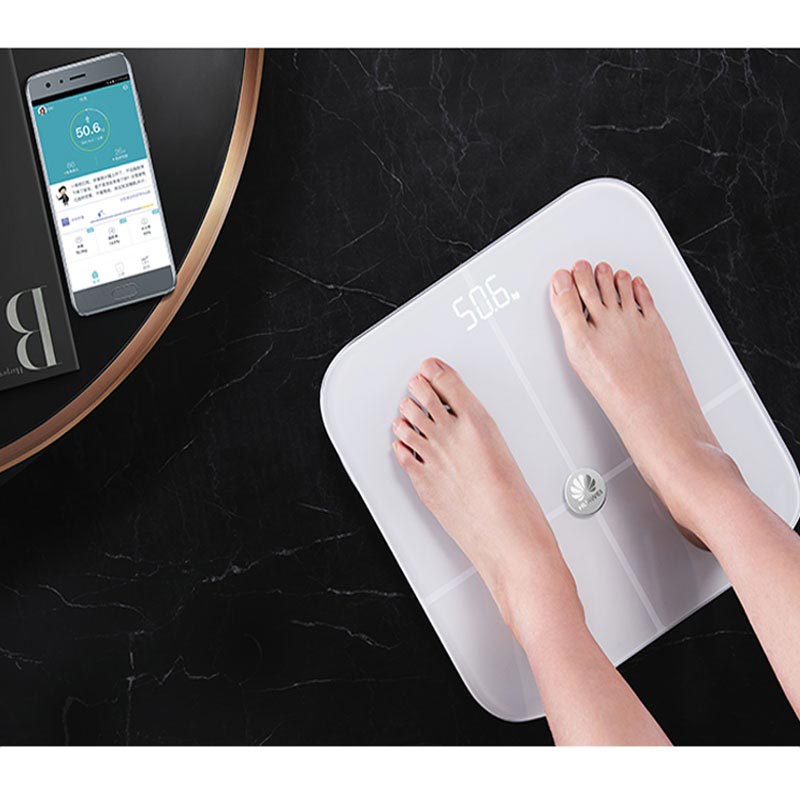 The Huawei AH100 smart body fat scale helps you with your journey to a healthy weight. Its high-quality tempered glass makes it slim and stylish without being an eye-sore.
This gadget doesn't just weigh you. Huawei smart weight scale allows you to measure body fat percentage, BMI, basal metabolic rate, visceral fat level, muscle mass and more, for a better and holistic approach to weight management.
Please note: Not suitable for users with pacemakers or other electronic medical implants.
Enjoy a better quality of living with these features:
Use the user-friendly mobile app of the Huawei smart scale to access nine different body composition measures.
Use it offline to display weight (2.5 to 150 kg) and body fat percentage measures with its discreet LED display.
This battery-powered scale connects to your smartphone via Bluetooth 4.1, letting you not worry about wires and connectors.
Health Gadgets to Help You Warm and Relax
After a day of sitting in front of your computer, answering emails and finishing up pending work, a good massage will help you unwind. And in this chilly weather, keep yourself extra warm and toasty with a cute little hand warmer.
Muscle Massage Gun T-07 to Beat the Fatigue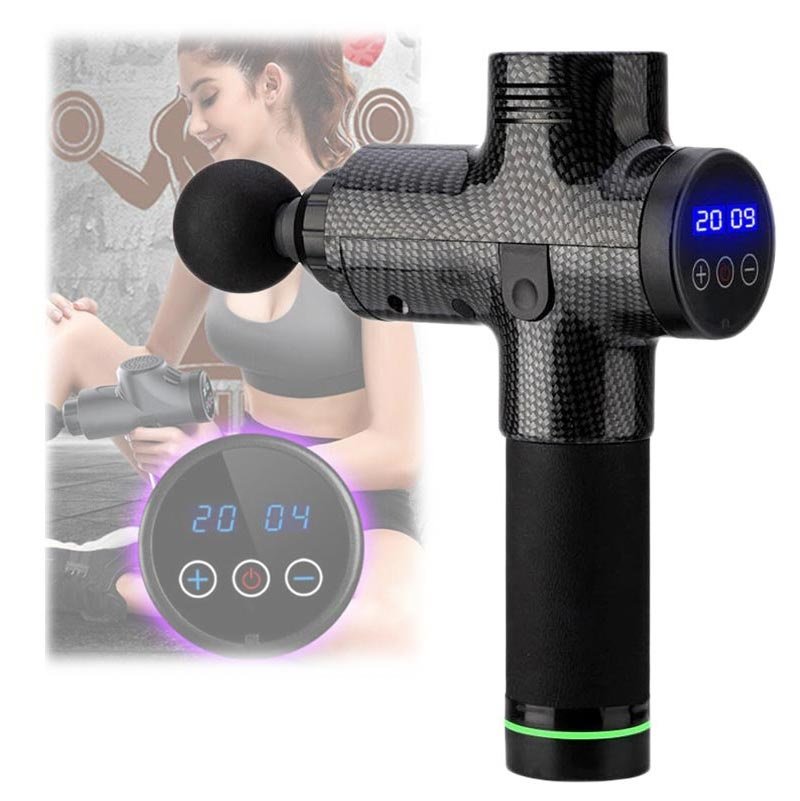 The muscle massage gun T-07 is a great wellness gift for anybody, even yourself! An excellent gadget to relieve muscular tension for those that have a sedentary job or indulge in physically exhausting tasks.
This handheld massager comes with four massager heads for targeted muscle massages. With its 20 massaging speeds, calibrate the massage to your needs with absolute ease. This gadget doesn't need any expertise to take advantage of as it is easy to store and use.
Enjoy a better quality of living with these features:
Comes with a handy LCD touch screen to display battery level and adjust the speed of massage with simple button controls.
Enjoy up to 3200 percussions per minute and 12mm amplitude peacefully with its built-in 24W brushless motor for noise-free operation.
Its built-in 2500mAh rechargeable battery lets you enjoy up to 4 hours of massage.
Momax iWarmer2 Hand Warmer to Keep the Cold Away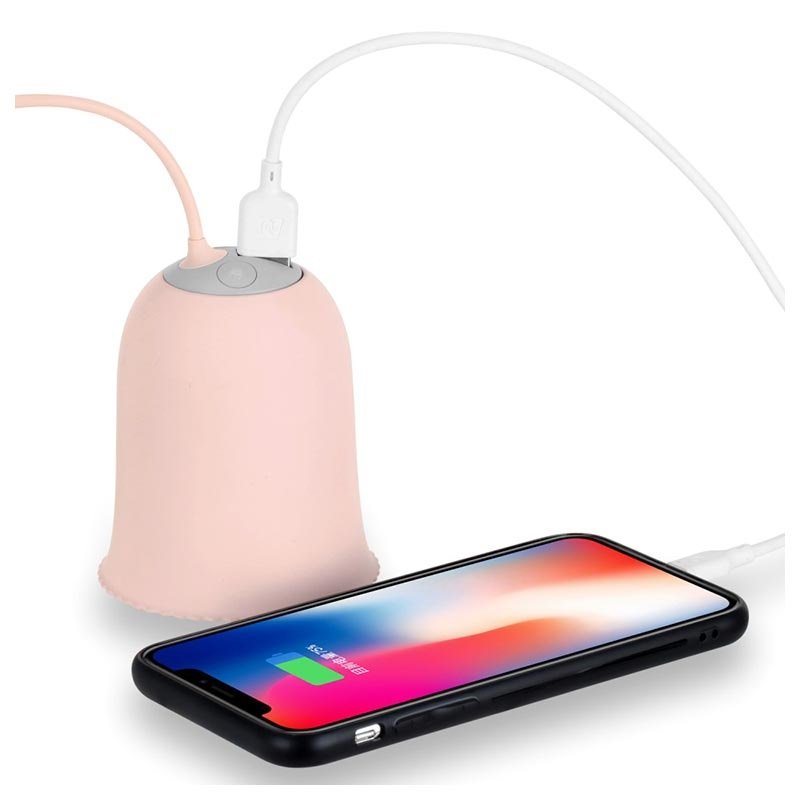 Adults and children alike will love the sweet little Momax iWarmer2 small bell hand warmer. Its bell-shape design makes it easy to hold while making it adorable.
This gadget delivers smooth and even heating to your hands at temperatures of 39 and 46 degrees. Additionally, it can also serve as a power bank to recharge your smartphones for a quick boost.
Enjoy a better quality of living with these features:
Comes with a LED light (colour temperature: 3500K) that can serve as a torch in emergencies.
Its aluminium, polycarbonate and ABS construction materials make it durable and compact. Its anti-skid surface ensures proper grip.
With one push of a button, enjoy the warmth in just 45 seconds.
Gadgets to Bust Stress of an Overpacked Week
Wellness isn't limited to healthy diets and exercise. Take out some time for yourself and family to unwind and relax your mind. With these fun techs have a night-in with your significant other or family and enjoy quality time together.
Portable Mini Projector L1 for Enjoying the Movie Magic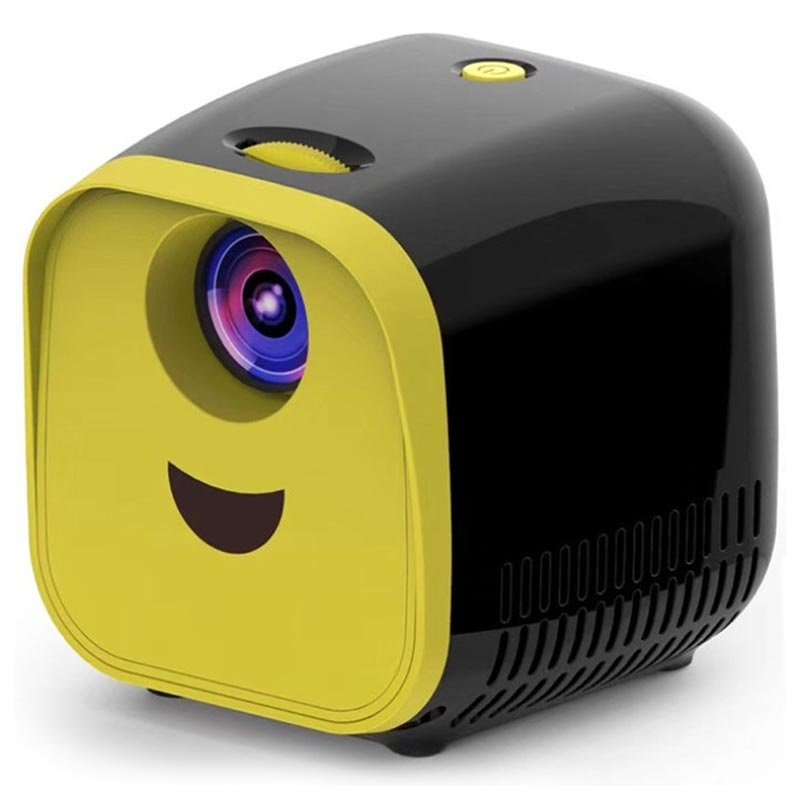 Movies transport you into a world of awe and wonder. With the L1 portable mini full HD projector, you can bring the experience of cinema into your home and enjoy your favourite movies in comfort.
This little thing measures only 120 × 110 × 100mm, making it a compact gadget with great portability. Perfect for kids' rooms where a TV can take away from the cuteness of their place.
Enjoy a better quality of living with these features:
Supports inputs from USB 2.0, HDMI, and microSD, allowing you to enjoy media from any device.
Comes with a built-in powerful and ultra-clear speaker that provides good sound quality.
The L1 projector consumes less power while delivering efficient operation. Also comes with a handy remote control.
Portable Bluetooth Speaker to Dance like No-one is Watching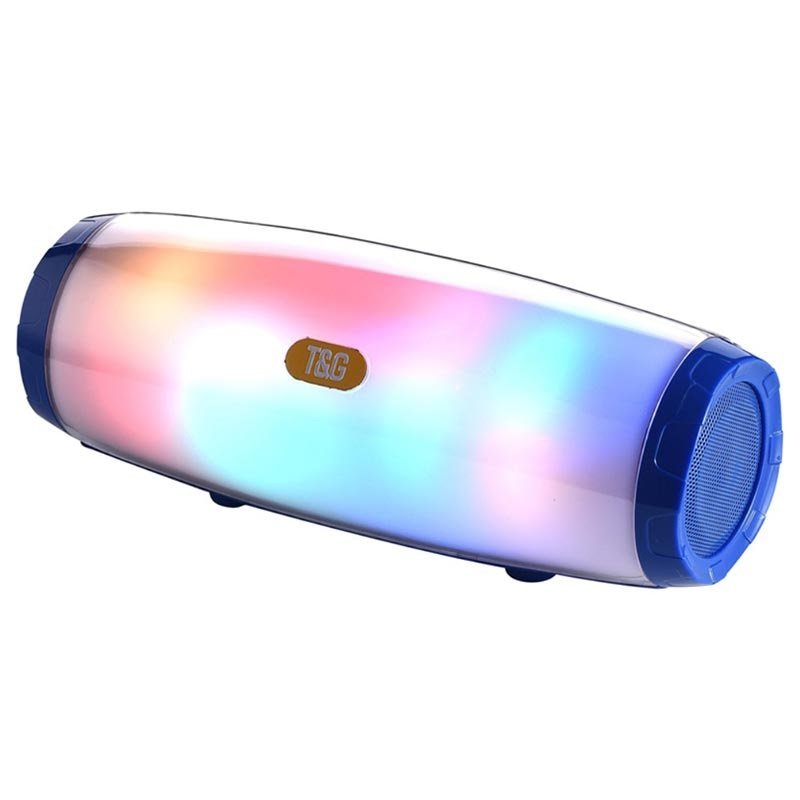 Sometimes you only need to put on your dancing shoes and shake off the stress. The portable Bluetooth speaker with LED lights creates a great ambience that puts you in a jolly good mood.
This portable speaker comes with two enhanced passive units that provide rich and deep bass so you can have a great listening experience. And its colour changing LED lights will have you moving and grooving in no time.
Enjoy a better quality of living with these features:
These speakers also allow hand-free call function with built-in noise reduction when connected with your smartphone.
Its 360 degrees surround powerful bass speakers will bring the party to you.
Enjoy reliable and stable connection with your Bluetooth enabled devices with its Bluetooth version 5.0.
Smart Gadgets for a Healthier Home
With air pollution, germs are waiting to run wild and free on your everyday essentials. And with changing seasons comes a plethora of seasonal distresses like colds. These elegant and smart gadgets will help you keep your home safer and fresh. Also, check out our range of cleaning and hygiene products!
HomeSafety Mini Portable UV Steriliser Lamp to Keep Viruses and Bacteria Away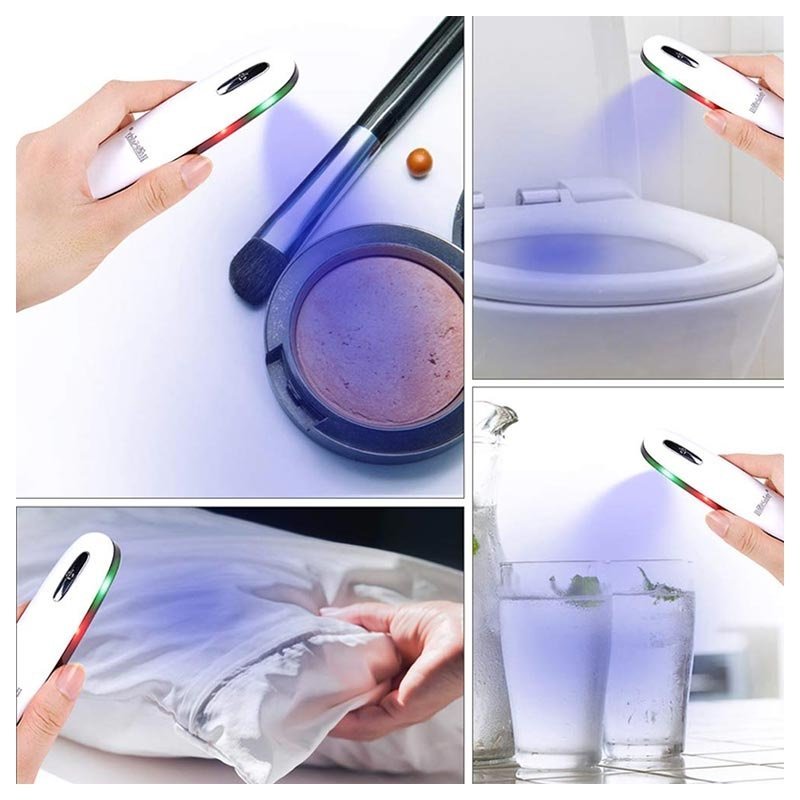 The HomeSafety multifunctional UV steriliser will disinfect your belongings. It doesn't matter if you work in an environment that exposes you to harmful bacteria and viruses or you only like to stay cautious.
This handheld UV steriliser lamp comes with two UV lights to provide 120 degrees sterilising range and kill up to 99.9% of germs and bacteria. Its compact design allows you to carry it anywhere with you and disinfect smartphones, bills and other shared objects.
Enjoy a better quality of living with these features:
The steriliser lamp comes with a built-in 200mAh battery for up to 100 minutes of working time.
Its portable and compact design is both elegant and functional.
Easy to charge using a USB charging cable.
Baseus Slim Waist Air Humidifier to Refresh the Air You Breathe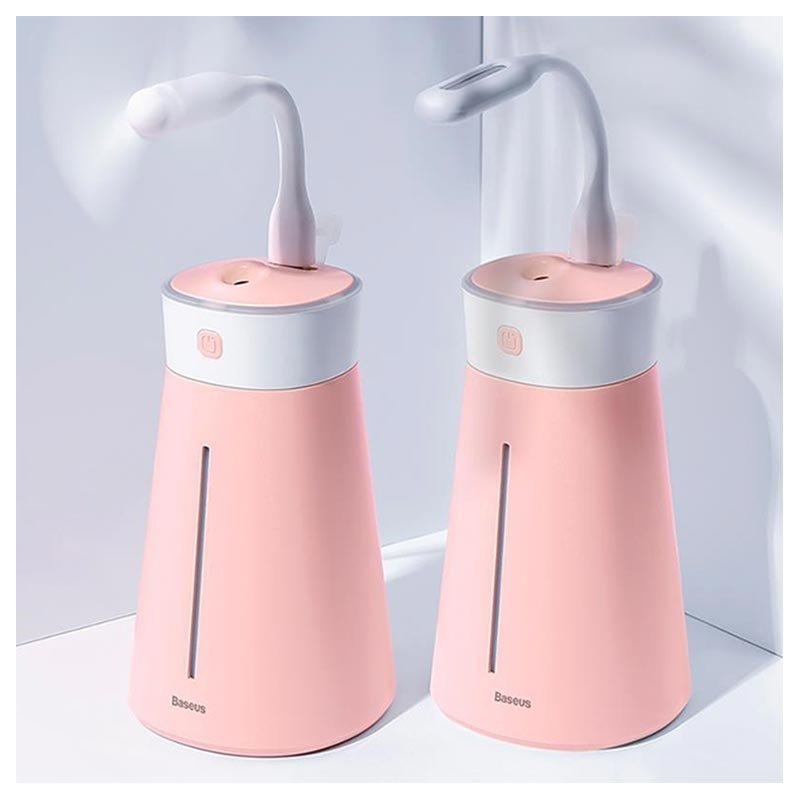 Summer heat or the dry smell of the winter, both can rob the moisture from the air, leaving your skin feeling dry and itchy. The Baseus Slim Waist air humidifier offers the perfect solution without taking up too much space.
The humidifier is also a perfect addition to workspaces that could use a little bit of cooling with its mini USB fan. Its slim and stylish design adds a pop of colour to any room. Use its mini USB colour changing night light accessory to create a beautiful sleeping ambience.
Enjoy a better quality of living with these features:
Comes with a 380ml water tank in the water bottle style and automatic stop function so you can fall asleep without worrying about turning it off.
It offers two modes and continuous and intermittent humidification for about 6 to 12 hours.
This multifunctional device with its fan and light can meet the requirements of students and office workers.
Tech Gadgets and Accessories for Comfortable Working and Gaming
No matter who you are, you are undoubtedly spending a lot of time with your gadgets. Are you playing games to release all the pent-up frustration or spending late nights finishing up your important projects? These accessories will help you do them comfortably.
Satechi Bluetooth Wireless Headphones for Ultra-clear Listening Experience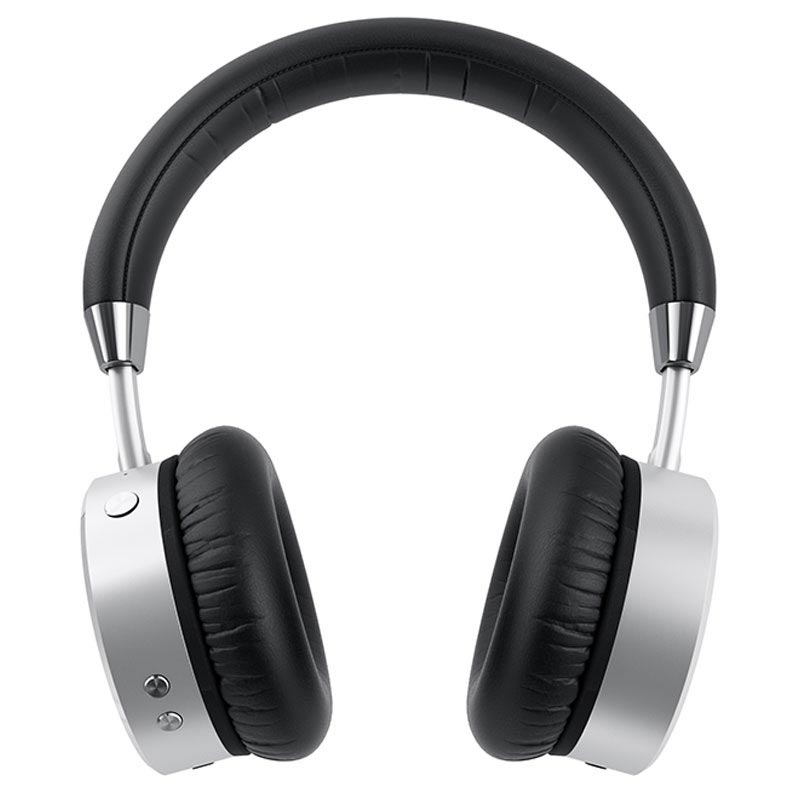 The Satechi Aluminium wireless headphones have padded headband and ear cups that make wearing them for long hours extremely comfortable. A fashionable, functional accessory to elevate the healing effects of music therapy.
These wireless headsets come with premium stereo drivers that offer rich bass and clear highs for an incredible, balanced listening experience. The headsets also feature a built-in microphone for hands-free calling and audio playback buttons to manage calls and music playback.
Enjoy a better quality of living with these features:
Beautiful smooth aluminium finish and padded construction give it a luxurious appearance.
It offers a reliable and stable connection via advanced Bluetooth 4.0 technology. Also comes with a 3.5 mm auxiliary cord for wired listening.
Good battery life with its rechargeable Lithium-Ion battery allows you to enjoy up to 16 hours of playback time or 18 hours of talk time.
Anti-Blue Ray Computer Protection Glasses to Keep Your Eyes Protected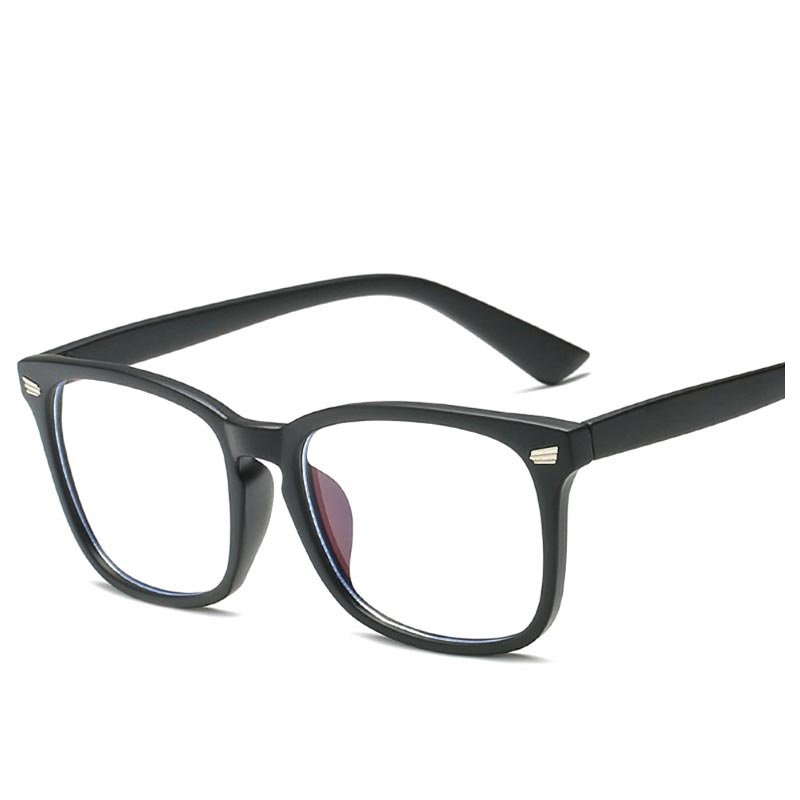 Use the anti-blue ray computer protection glasses to keep your eyes protected from the harmful short-wavelength blue light the screens emit. Blue light also interferes with your sleep cycle, so don't just blame the heavy caffeine intake for your disrupted sleep.
Working from home means long hours spent in front of your PCs and smartphones without realising that it's already midnight. This stylish eyewear helps reduce eye fatigue and protects from glares while you use your bright screens.
Enjoy a better quality of living with these features:
It has a portable and stylish accessory you can carry anywhere with you.
Looks great on all face sizes and shapes.
It helps protect your eyes from blue-light effects such as sleep cycle disruption and eye fatigue.
All Round Health and Wellness
For a better and healthier life, make sure you are getting enough sun, exercise and, of course, veggies and fruits into your diet. And don't forget to take care of your mental and emotional health too.
Sometimes, small things can have a massive impact. Like fixing the broken screen of your smartphone can help reduce some of the frustration building up. Trust our repair and screen replacement service to have professionals apply their expertise and have your smartphones and tablets as good as new.
Maybe staying cooped up at home wasn't fun like you had imagined it to be. Set-up a virtual get-together with friends or pick up a new hobby to keep your soul and mind fresh.
Other times it is not having the right health and wellness gadget that keeps you unmotivated and bored. Our selection of incredible and useful tech gadgets of 2021 makes for great gifts for fitness lovers, and we hope you are on your way to a happier and fulfilling life!