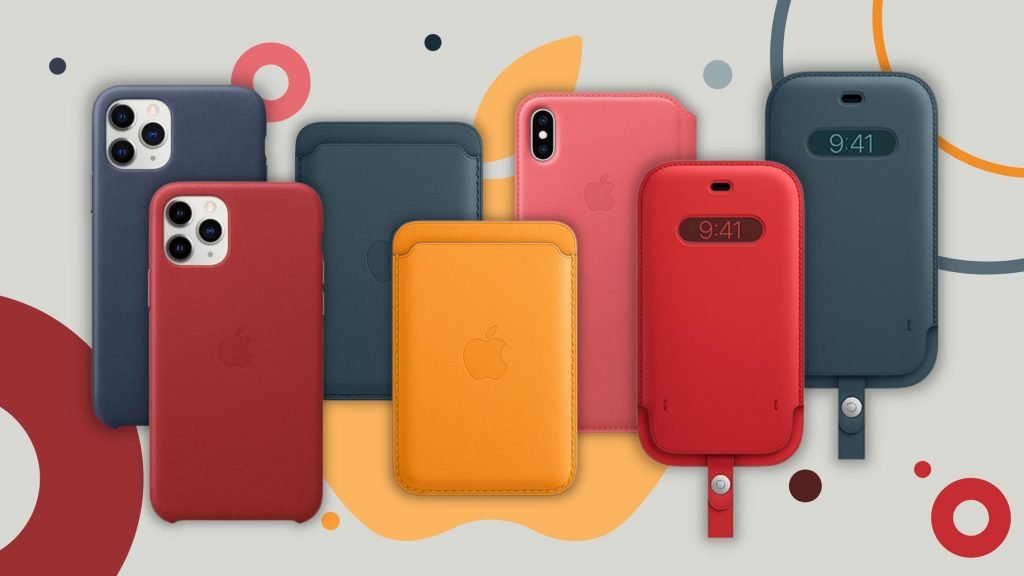 Your Apple iPhone is a precious and expensive gadget that will last much longer if taken proper care of. Official iPhone cases are always the best choice since the manufacturer knows what works for your phone model.
Different types of original iPhone cover offer different levels of protection to your device. Additionally, you may choose a case or cover to fit in with your lifestyle needs. With so many varieties available, what could be the best choice for you?
In this post, we cover the variety in iPhone covers in terms of the materials used. We will also discuss the bonus features that official Apple cases offer and the pros and cons of these covers.
Hear, hear! Apple's MagSafe Cases and Covers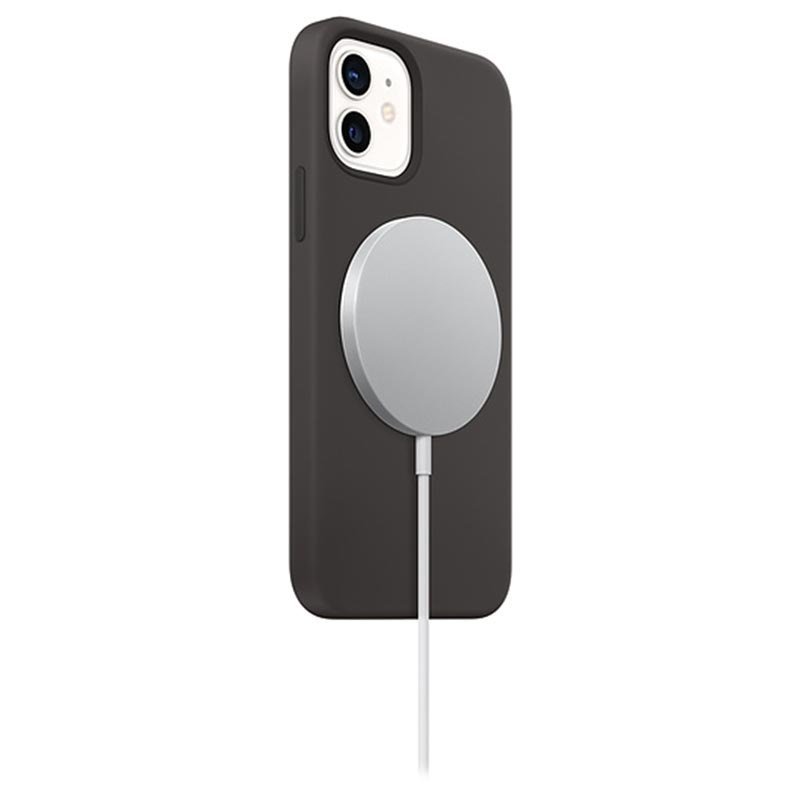 Before we dive into the different options of iPhone covers and cases available to you, let us talk about MagSafe.
You might have heard of the MagSafe feature when MacBooks were spoken about. This feature was created as a safety measure for the charging cables of the MacBook. This was introduced in 2006, on 10th January, for the Mac series of notebooks.
Fast forward to 13th October 2020 when Apple Inc. introduced the newer version of the MagSafe. This version of the magnetic technology was built into the iPhone 12 and iPhone 12 Pro series to offer a wider range of accessory attachments and faster charging for these smartphones.
In Apple's own words "MagSafe can deliver faster wireless charging up to 15W when locked in with an iPhone 12, where other wireless chargers deliver up to 7.5W." How cool is that!
The magnets placed around the internal charging coil of your iPhone ensures that MagSafe, compatible and made for MagSafe accessories, fits perfectly with your device without interfering with the wireless charging. Additionally, MagSafe ensures no other magnets interfere with its functionality.
Certain types of cases tend to interfere with wireless charging. So, if your iPhone supports MagSafe, a MagSafe case or cover in combination with a MagSafe charger will ensure effective wireless charging.
Silicone Cases: Fun and Affordable Cases that are Mood Boosting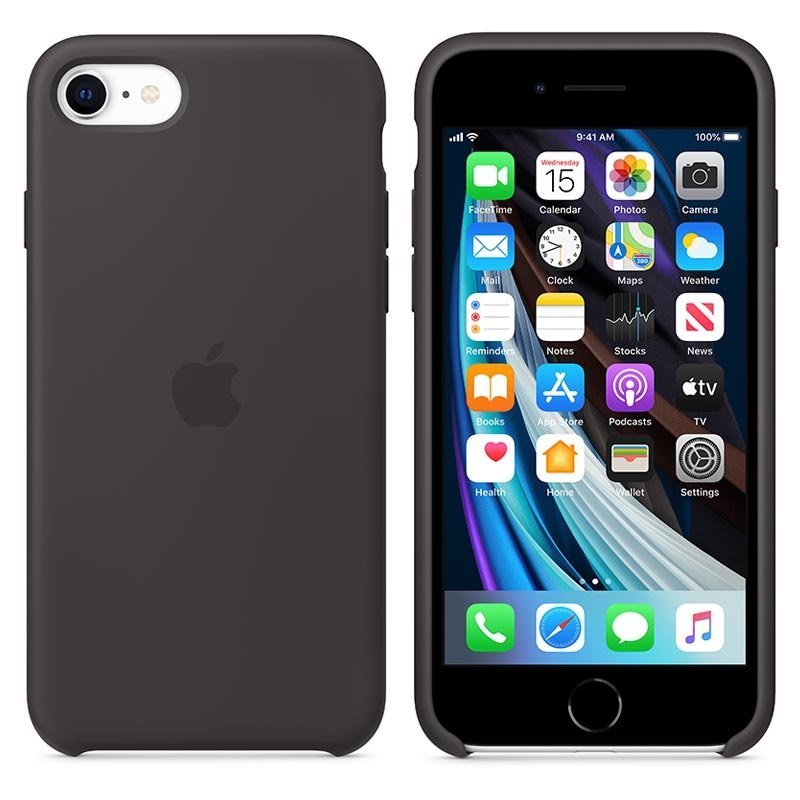 Silicone cases are the most common choice, whether it is for an iPhone 12 mini or iPhone SE. They are available in bright colours that are uplifting and set the mood for the day. They also do a great job when it comes to protecting your phone from scratches and the occasional bumps.
Apple's silicone case offers a snug fit for your iPhone. The smooth curves and slim design ensure that no additional bulk is added to your mobile phone. The case covers the volume button, and the side buttons as well, without interfering with their functionality.
With the Apple silicone cover, you can continue to charge your Qi-enabled iPhone wirelessly without removing it. Additionally, the silicone cover has a soft microfibre lining on the inside that is gentle on the surfaces of your smartphone. The soft lining ensures no scratches form on your iPhone when you take off the phone cover.
We cannot go without mentioning how amazing this cover feels to the touch. The Apple silicone cover is soft, with a silky finish that offers a good grip while being gentle against your skin.
The Apple silicone case with MagSafe feature is only available for the iPhone 12 series. These cases come with built-in magnets that fit perfectly over your iPhone 12 Pro Max too. The case undergoes rigorous testing to give you the best experience.
The MagSafe silicone case ensures proper alignment with your MagSafe charger and can also be used with any Qi-certified wireless charger for a hassle-free experience.
Leather Cases: A Mix of Luxury and Functionality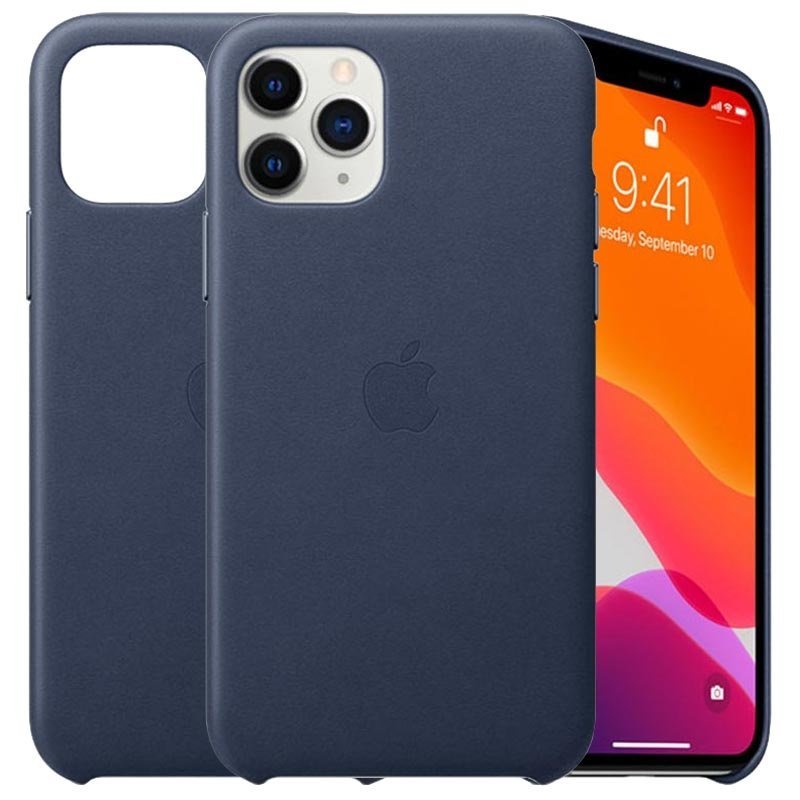 Leather cases are a class apart. They are durable whilst also being luxurious. It is a great choice for professional environments.
Get yourself the Apple leather case for a style statement that catches everybody's eyes. The French leather will guarantee you absolute luxury. The leather cases from Apple are specially tanned and finished to provide the ultimate luxurious feel. You can opt for a traditional colour like brown or choose something more colourful like soft pink!
The leather case offers a comfortable fit to your iPhone with protection from all corners without adding too much bulk to your device. The cover is soft to the touch both on the outside and the inside. Your iPhone SE or any other Apple iPhone will love the soft, internal microfibre lining.
The case also comes with matching machined aluminium buttons for unhindered use of the volume buttons. Additionally, the precision cutouts ensure easy access to all ports.
You can also opt for an Apple leather case for your iPhone 12 series and enjoy the MagSafe feature. The leather case with MagSafe comes with built-in magnets for proper alignment with the magnets in your Apple smartphone.
Since leather is a natural material, it will develop a natural patina over time. Additionally, using the leather case with MagSafe attachments may leave a slight imprint on the case. So, if you do not like having creases and imprints, leather cases may not be the right choice for you.
Apple also assures you that their leather cases withstand the test of everyday usage. The leather cases, with and without MagSafe, undergo thorough testing to ensure the case does not just look great but also offers proper protection.
Clear Cases: Let Your iPhone Shine Through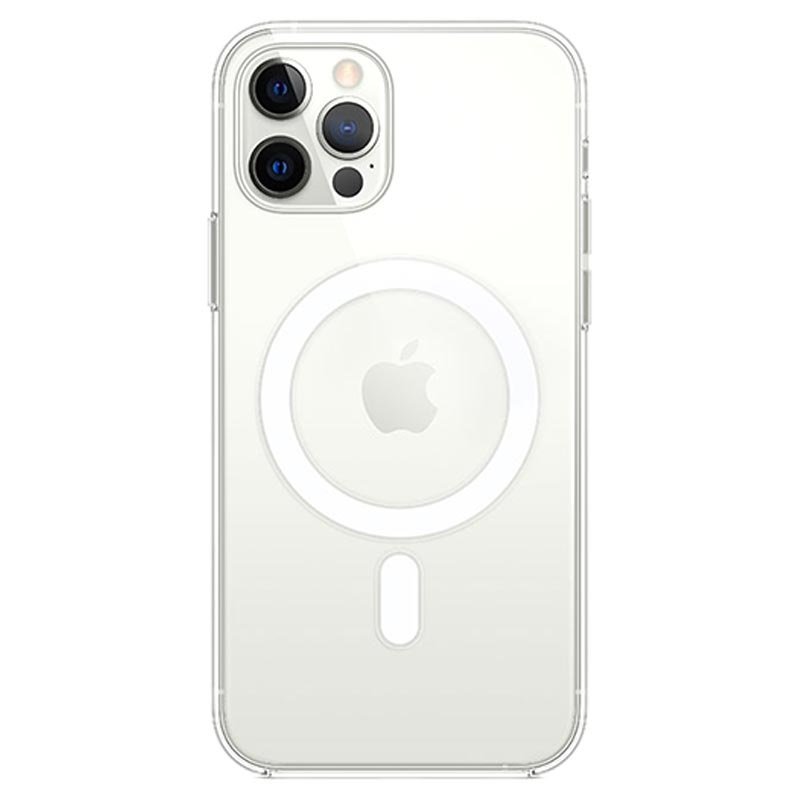 Don't want to hide the iPhone's beauty? Go for a clear case that protects as well as letting you show off your iPhone choice.
Apple's clear cases undergo thousands of hours of testing to ensure you are delivered exactly what you were promised. These clear cases are made from optically clear polycarbonate and flexible thermoplastic polyurethane (TPU) materials.
The Apple clear cases are coated with scratch-resistant coating, both on the outside and the inside. This coating ensures that your case remains protected from scratches and scuffs. And, unlike other clear cases, Apple cases will not end up all scratched up with regular use.
These cases fit snugly over the corners and the buttons of your phone without obstructing functionality. The Apple clear case lets you showcase the brilliance of your iPhone for a very long time. These cases are optimised to ensure that neither the material nor the coating yellows over time.
Your MagSafe iPhone can also shine with a clear case with MagSafe. However, you will have a ring of built-in magnets surrounding the Apple logo. If this small design feature does not bother you, then this is the perfect choice for your MagSafe iPhone.
Leather Sleeve: A Great Choice for iPhone 12 Series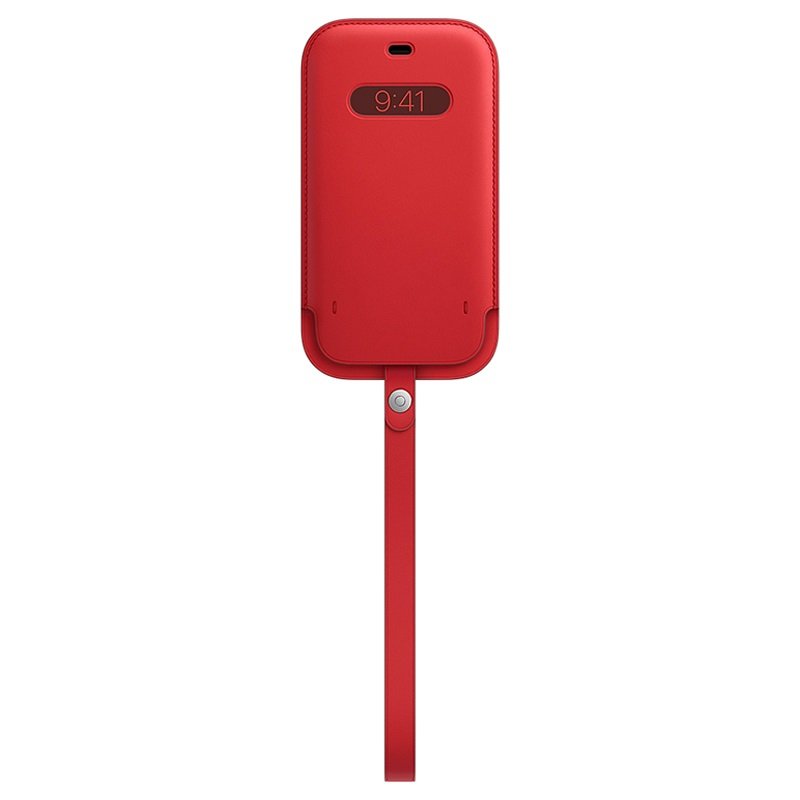 Apple's leather sleeves offer the best fit for the iPhone 12, 12 Max, 12 Max Pro and 12 Mini! These stylish sleeves are made from specially tanned and finished French leather. You can choose from five gorgeous colours that include Saddle Brown, Baltic Blue and even Red!
The leather sleeve offers your iPhone 12 series protection from scratches and drops without adding unnecessary bulk. And if you like travelling, you can take advantage of the built-in pocket on the inside to store important things like your credit cards or even spare cash!
The natural material does develop a natural patina over time and can crease or have imprints depending on use. But you cannot deny the luxurious soft feel it provides. Also, the strap improves portability, allowing you to free your hands when needed.
This Apple case fits snuggly over your phone and also comes with MagSafe. When in need of recharging your iPhone, simply snap it on the charger without any hassle. And like all Apple products, the multiple testing processes ensure a functional and beautiful accessory.
Leather Folio: Functionality at its Best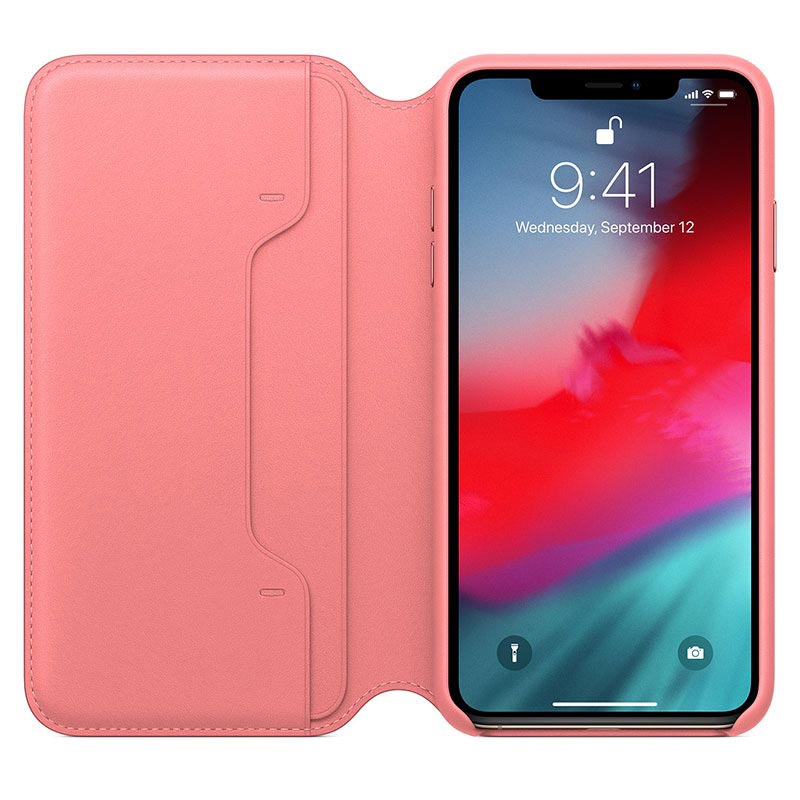 If you like your cases to have more functionality, then a leather folio is for you. The exquisite, soft French leather ensures you look stylish and have all your cash and cards in one place. A phone case that doubles up as a wallet? We love it!
Apple's leather folio undergoes a lot of scrutiny before it is delivered to you. So, you can be sure that you are getting the best case out there for your device. The folio case protects your device by providing a snug fit. Its folio design also protects your screen when you keep the case closed, thanks to the soft microfibre lining.
At present, leather folio cases with the MagSafe features are not available from Apple. But whenever it comes, you can be sure that it would be a great choice for your iPhone series! Right now, you can enjoy rich colours like Aubergine and Raspberry that add elegance to your iPhone 11 Pro.
You get even more colour options for your iPhone XS Max with fun colours like Cornflour and Sunset.
Smart Battery Cases: The Smart Choice When Low on Energy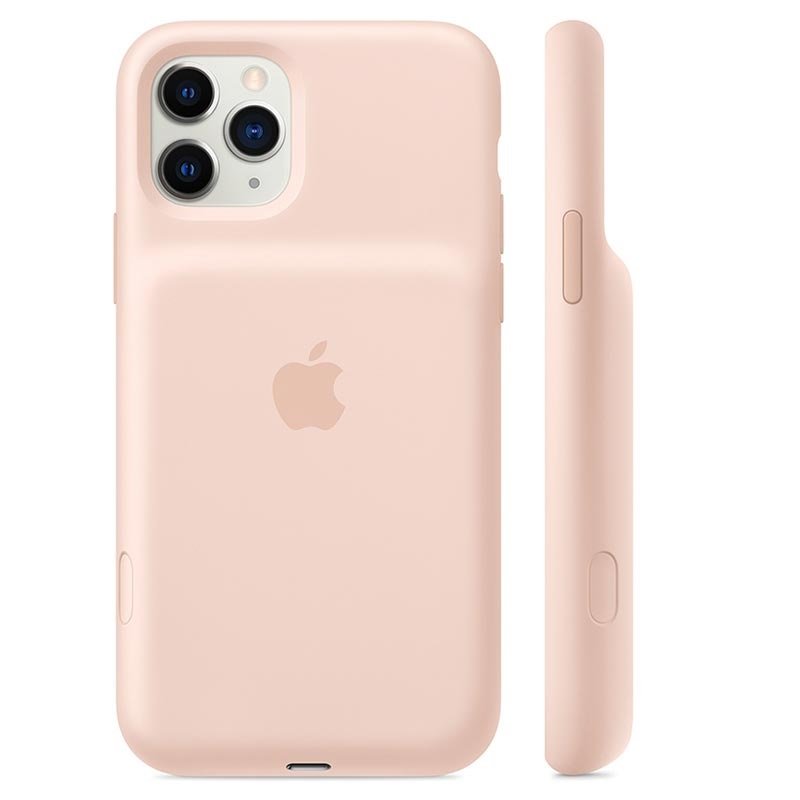 Apple's smart battery cases may be the right choice for you if you tend to spend hours and hours on your iPhone. This smart case comes with a built-in battery that extends the battery life of your phone by almost 50%. You can enjoy more talk time; binge your favourite shows and update all your social media when you have the extra charge!
These smart cases are designed with silky soft silicone material that feels absolutely gentle on your skin. Though, unlike traditional silicone cases, these cases are relatively bulky because of the included battery.
But the added bulk should not make you say no to this case. The case comes with a soft elastomer hinge design, making the process of putting the case on and taking it off as smooth as butter. In addition to the external protection, this case with its inner soft microfibre lining ensures no scratches on the surface of your iPhone.
This case is compatible with Lightning accessories like the Lightning cable of your iPhone and even a Lightning dock. For newer iPhone series, like the iPhone 11 and iPhone XS, the case also displays battery status on the iPhone Lock screen and in the Notification Centre.
The smart battery case for the iPhone 11 also features a dedicated camera button to launch the Camera app. Regardless of whether your smartphone is locked or unlocked, you can enjoy taking photos (selfies too!) and even QuickTake videos with this case.
While it is not yet MagSafe, rumours say that Apple Inc. is in the process of making a MagSafe smart battery case for the iPhone 12 series!
Bonus Alert! Apple Leather Wallet for iPhone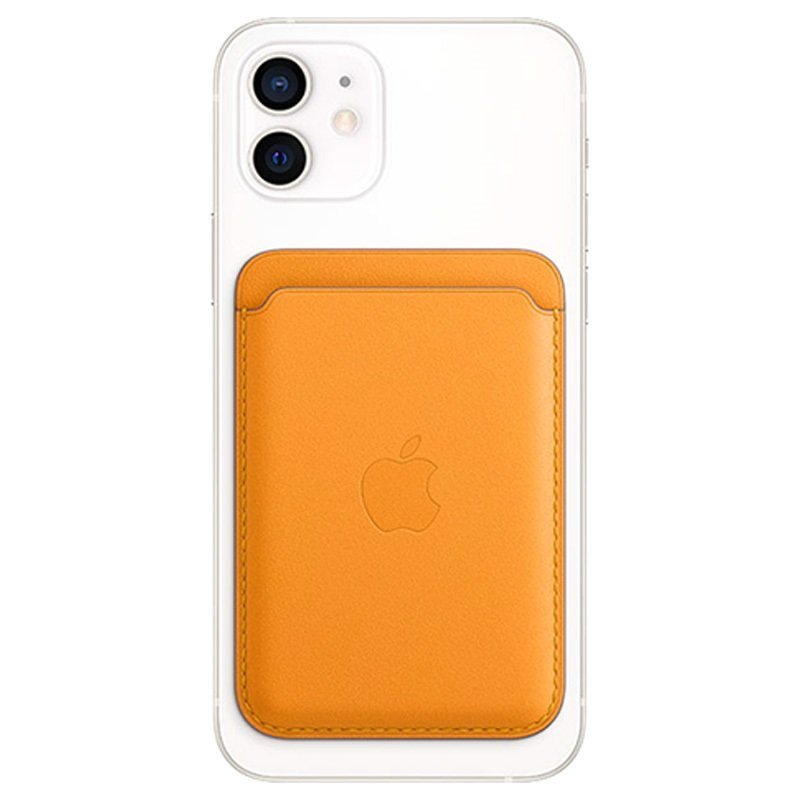 Here is a bonus Apple accessory that you will love! If you have a MagSafe iPhone, then you can upgrade it with an Apple wallet.
This wallet will allow you to keep your credit and debit cards to hand. Its strong built-in magnets make snapping it onto your iPhone an effortless task. You can also use it to upgrade your Apple's silicone, clear and leather cases into a wallet!
Made from specially tanned and finished French leather, this leather wallet with MagSafe comes in five luxurious colours. We especially love the tangy California Poppy colour!
Quick Look at Apple's Cases and Covers
The following table summarises everything you need to know about Apple covers and cases. With this informative table making the right choice for your iPhone will be easy!
Case/ Cover Type
Material
Feature
Supported Models
MagSafe
Silicone Cases
Soft silicone
• Silky soft silicone material
• Soft microfibre inner lining
• Multiple colour options
iPhone 7 Plus
iPhone 8 Plus
iPhone 11
iPhone 11 Pro
iPhone 11 Pro Max
iPhone 12
iPhone 12 Pro
iPhone 12 Pro Max
iPhone 12 Mini
iPhone SE
iPhone XS
iPhone XS Max
Available
Leather Cases
French leather
• Specially tanned and finished
• Soft microfibre inner lining
• Matching machined aluminium buttons
• Multiple colour options
iPhone 7
iPhone 7 Plus
iPhone 8
iPhone 8 Plus
iPhone 11
iPhone 11 Pro
iPhone 11 Pro Max
iPhone 12
iPhone 12 Pro
iPhone 12 Pro Max
iPhone 12 Mini
iPhone SE
iPhone XS
iPhone XS Max
Available
Clear Cases
Optically clear polycarbonate and flexible thermoplastic polyurethane blend
• Scratch-resistant coating on the inside and the outside
• Optimised to minimise yellowing over time
iPhone 11
iPhone 11 Pro
iPhone 11 Pro Max
iPhone 12
iPhone 12 Pro
iPhone 12 Pro Max
iPhone 12 Mini
iPhone XR
Available
Leather Sleeve
French leather
• Specially tanned and finished
• Soft microfibre inner lining
• Pocket on the inside
• Attached strap
• Multiple colour options
iPhone 12
iPhone 12 Pro
iPhone 12 Pro Max
iPhone 12 Mini
Available
Leather Folio
French leather
• Specially tanned and finished
• Soft microfibre inner lining
• Pockets on the inside
• Multiple colour options
iPhone 11 Pro
iPhone 11 Pro Max
iPhone XS
iPhone XS Max
Not available
Smart Battery Case
Silicone
• Silky soft silicone material
• Soft microfibre inner lining
• Black and white colour option. Pink Sand and Red available for some iPhone models
iPhone 7
iPhone 11
iPhone 11 Pro
iPhone 11 Pro Max
iPhone XS
iPhone XS Max
iPhone XR
Not available
Personalised Cases that Show Off Your Individuality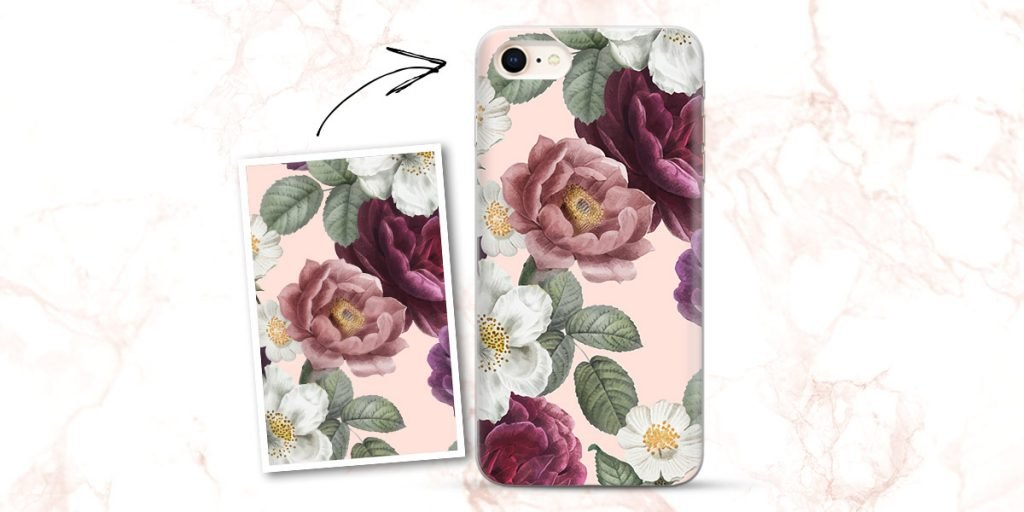 Get the best case or cover for your iPhone with your personal touch on it. Designing your phone case just takes three steps with our online cover personalisation.
Here is what you need to do!
Step 1: Choose "Phone" under "Select Device". Then select "Apple" as the brand followed by your iPhone model.
Step 2: Choose the best phone cover style for you.
Step 3: Upload an image of your favourite memory or your favourite patterns and review the product.
And that is how you get your personalised iPhone cover ready in minutes! Select Buy, and we will do the rest.
Accessorise with Apple Originals
Nothing compares to the originals. Most of the original iPhone cases come with a soft inner lining that gives an additional layer of protection to your smartphone. Apple's cases also do not interfere with Qi-charging and hence are a great choice for wirelessly charging iPhones.
But do not just stop with a protective and stylish case for your Apple smartphone. Take the appropriate steps to keep it fully protected. Use an iPhone screen protector to protect the surfaces not covered by the cases and covers.
We hope, with this guide to different original iPhone cover offerings from Apple, that we have guided you to the right choice. If you are looking for the right Apple case for your device, get in touch with us!