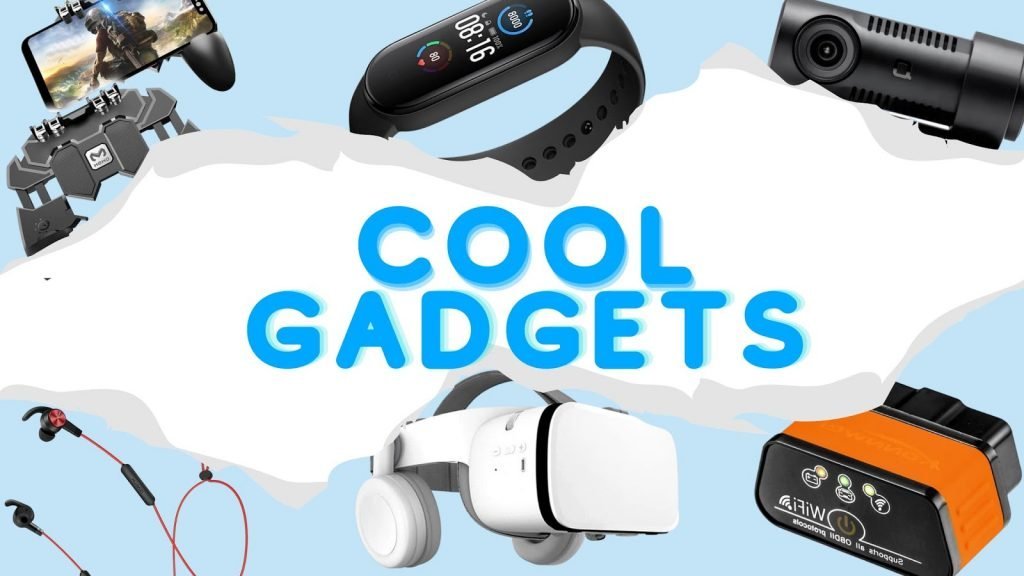 You can enhance every part of your lifestyle with a fun gadget, from turning your home into a smart home to equipping your kitchen with better and intelligent cooking gadgets. Our cool gadgets are not just for the tech-savvy among you!
With our gadgets for men and women, an active lifestyle that is both fun and rewarding doesn't have to be hard to achieve. If you are looking for something that will make you the coolest person ever to a kid, check out our selection of cool gadgets for kids and teens.
We haven't forgotten those who love long drives and music, either. There is a cool technology for everyone and every need!
Cool Gadgets for Men and Women for an Upgraded Lifestyle
It is a busy, busy world out there, and you need the latest tech gadget to make sure you get the most of your breaks and hobbies. Here are our picks to help you never forget about going on an adventure outside of the concrete jungle.
Water-Resistant Fast Solar Power Bank/Qi Charger to Stay Charged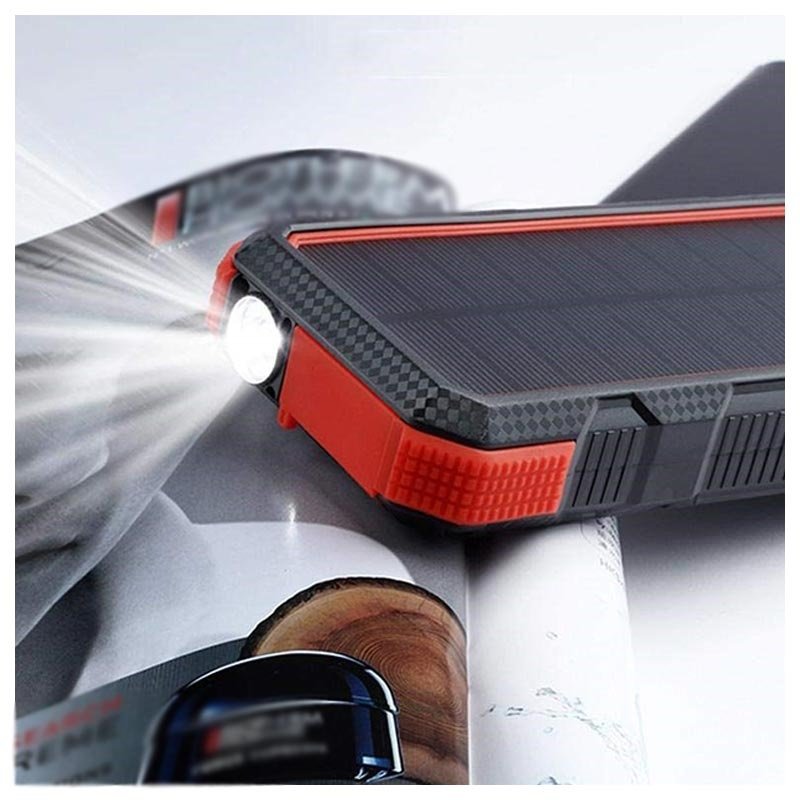 Are you a wanderer looking to be one with nature? Pop this Solar Power Bank/Wireless Charger in your backpack. This 20000 mAh battery comes with a solar panel that harnesses the sun to charge your devices.
With its rugged shock-proof housing and water-resistant design, you can take it on wild adventures. In addition to wired charging, it also supports Qi charged devices.
What makes it cool
Its Power Delivery and Qualcomm Quick Charge 3.0 technologies charge your USB- and Qi-supported devices faster and more efficiently.
It comes with a built-in LED flashlight having normal, strobe, and SOS light modes.
Giyo PT-01 13-in-1 Multifunctional Bicycle Repair Tool for Little Fixes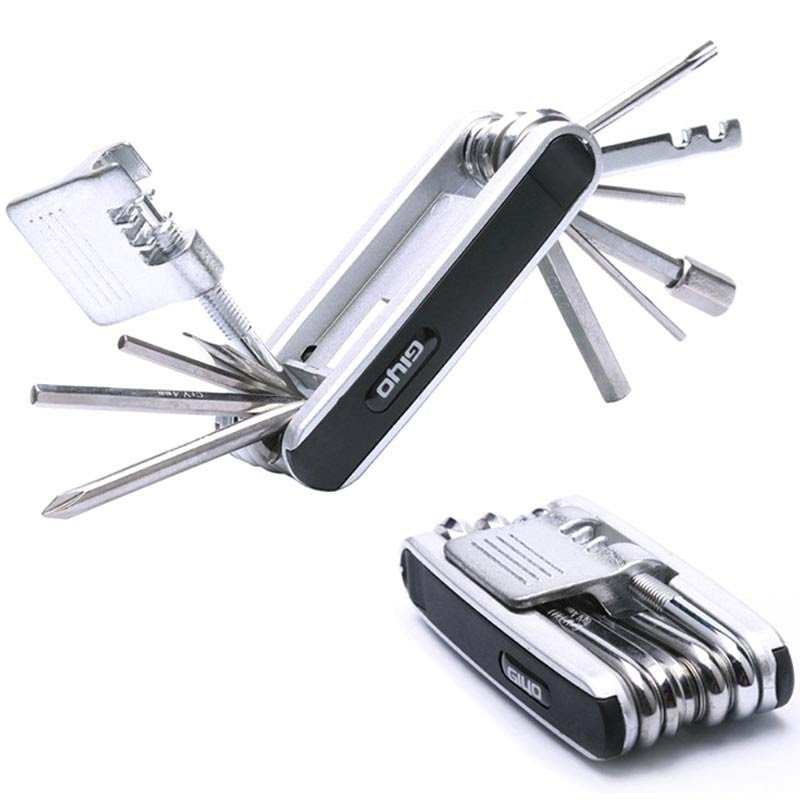 The Giyo 13-in-1 Bicycle Repair Tool is a bicycle lover's best friend. The light-weight, portable repair tool has 13 necessary tools you'd need to fix your bicycle problems.
The compact tool comes with six Allen wrench keys, two screwdrivers, two tire tools, a chain cutter and tensioner, spoke keys, and a box spanner.
What makes it cool
This bicycle repair tool is made of carbon steel and ABS materials.
The set fits in a compact and portable 9cm × 4cm design.
Samsung Galaxy Buds Live for Your Background Soundtracks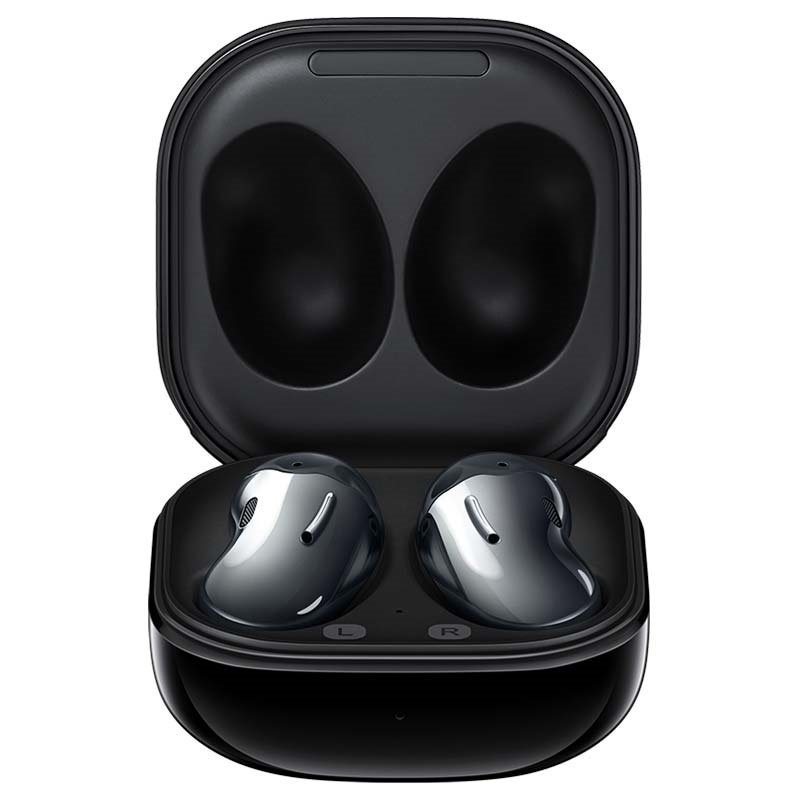 Every day is an adventure! The Samsung Galaxy Buds Live SM-R180 with its Active Noise Cancellation feature will cut out the background noise and let you feel like you are in a movie of your own.
Its ergonomic design with 12mm speakers powered by AKG sound elevates your listening experiences. The True Wireless headphones have an integrated microphone and touch controls for easy call and playback management. Have we mentioned it supports Bixby voice assistant?
What makes it cool
Its jewellery box inspired charging case provides up to 21 hours of extra charge.
Connect your earphones via Galaxy Wearable mobile app (Android / iOS) or your Samsung account.
Xiaomi Mi Band 5 Activity Tracker Keeps Your Fitness on Track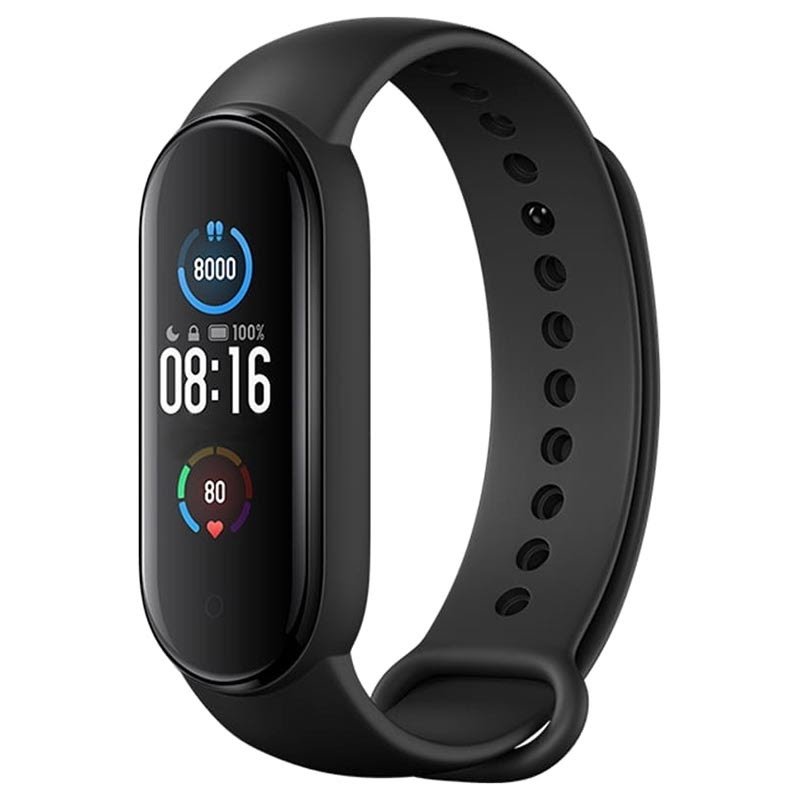 Track your active lifestyle with Xiaomi Mi Band 5's 11 sport modes, 24-hour sleep and heart rate monitoring. With its 1.1″ AMOLED touch screen, tracking has never been easier.
Whether you enjoy yoga or fun water activities, this activity tracker will keep you company for up to 14 days with its incredible battery life. You can also use your Mi Band to view incoming calls and messages reminders!
What makes it cool
It features a PPG heart rate sensor, 3-axis acceleration sensor and gyroscope which support all activity tracking needs.
Set your preferences and tracked activity logs through the Mi Fit App, available on Google Play and AppStore.
It also comes with menstrual cycle tracking as a bonus Women health feature.
Cool Tech Gadgets for Those Who Have Everything
You can never have enough cool and fun gadgets that are also useful. Have your pick from our top four favourites.
Apple Watch Nike Series 5 for the All-Rounder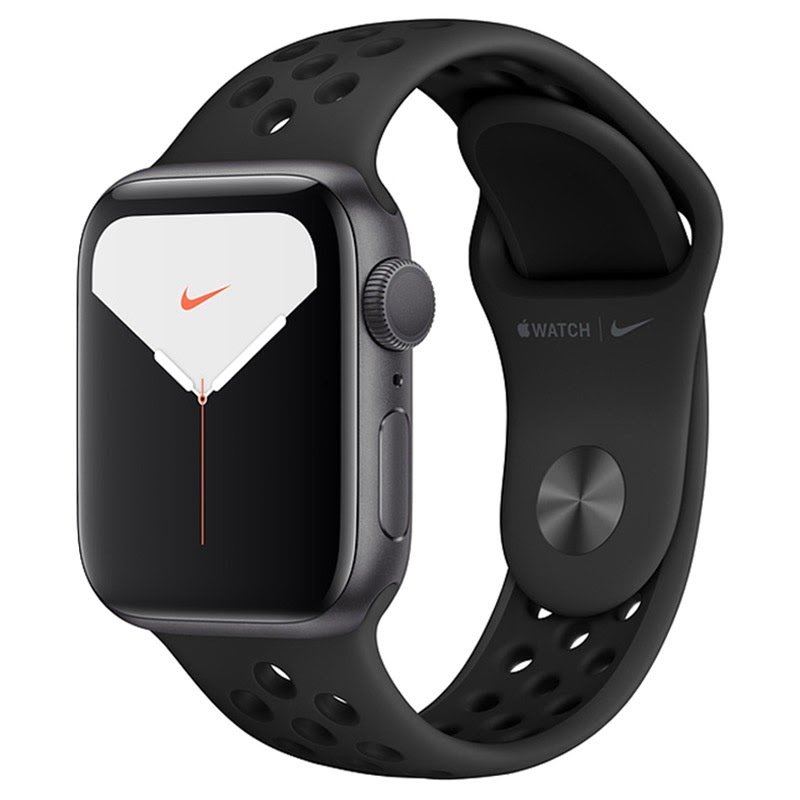 A built-in compass, GPS, heart-rate sensor, altimeter, EKG function, music management, the Apple Watch Nike Series 5 has it all! The collaboration between Apple and Nike allows you to have the best of both worlds.
The Apple Watch supports Wi-Fi connectivity, Bluetooth 5.0 and wireless charging. Enjoy Nike's incredible workouts and exercise tips with the pre-installed training Nike Run Club mobile app and improve your lifestyle.
What makes it cool
The new Apple S5 chipset provides improved efficiency and better performances.
The IP68-rated construction makes it suitable for all environments and activities.
Mini Portable Projector UB-10 for the Movie Magic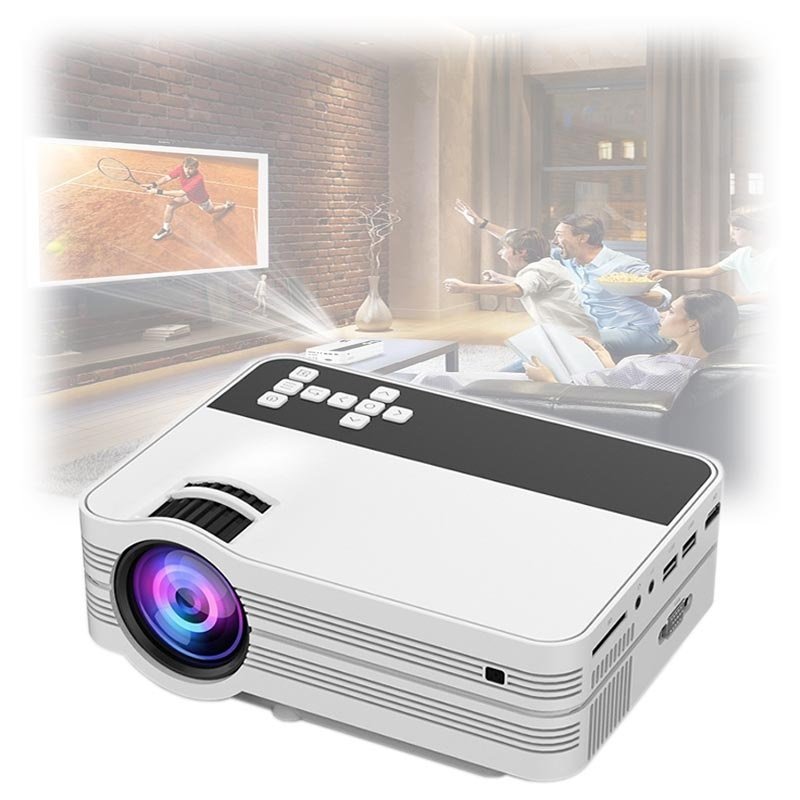 Grab your popcorn and your favourite blanket for a night of Mini Portable FullHD LED Projector UB-10 supported movie marathons. Use this projector with any device which supports HDMI, USB or VGA output.
Perfect for movie nights and those uber-important soccer matches that need a crowd for full enjoyment with external speaker connectivity. Enjoy a comfortable viewing experience with its 2000 Lumens brightness, built-in stereo speakers and remote control.
What makes it cool
Its image size varies from 35″ to 176″ for projection distances of 1.5m to 5.2m.
Adjust image focus and correct image distortion using the focus and keystone wheel.
Huawei AM61 Sport Headset Lite for Sporty Pursuits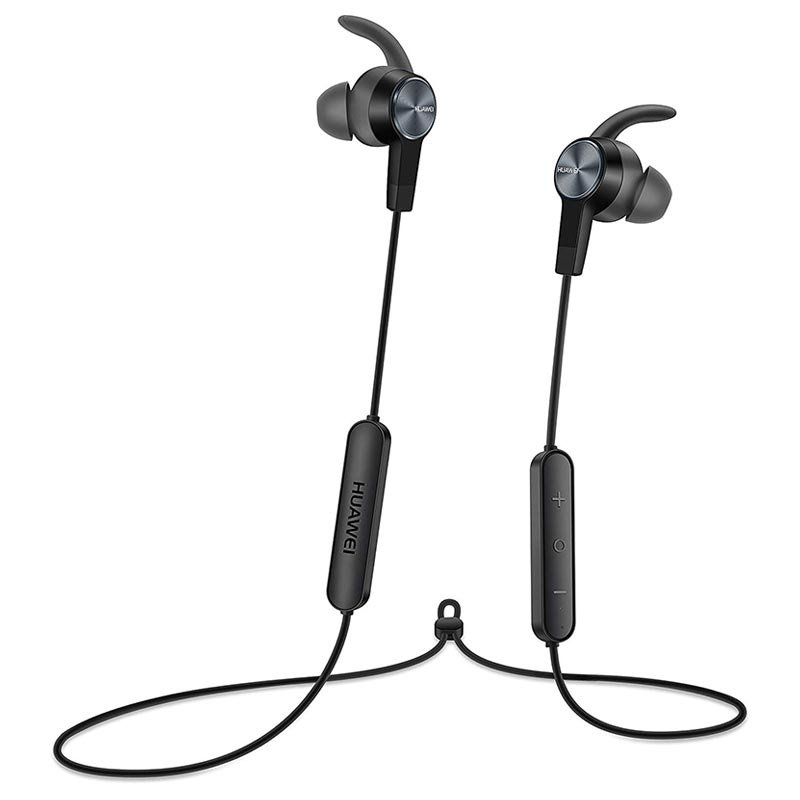 The Huawei AM61 Sport Bluetooth Stereo Headset Lite is an in-ear around-the-neck headphone that gives you a comfortable fit during your outdoor activities. The earphones are IPX5 certified, allowing you to enjoy them without stressing over water and sweat damage.
Enjoy deep bass and high-quality playback with its 11mm large drivers and active noise cancelling technology. The Bluetooth 4.1 technology, integrated remote and microphone allow hands-free calling while you exercise.
What makes it cool
Enjoy up to 11 hours of playback and talk time and a standby time of up to 240 hours.
The headset has a tangle-free and comfortable design.
BoboVR Z6 Virtual Reality Glasses to Travel into the Unknown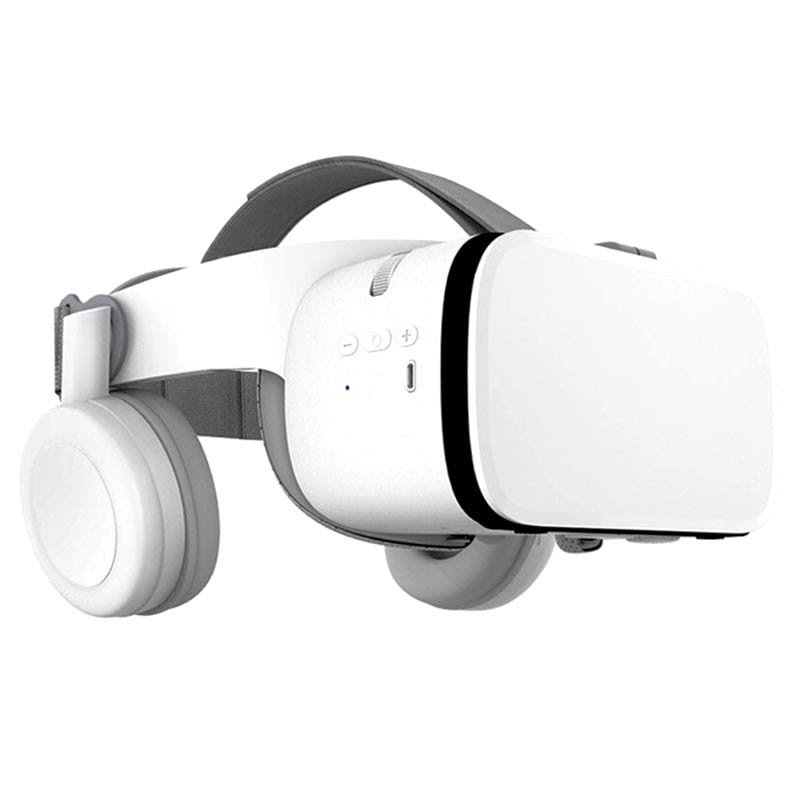 Satisfy your curiosity and discover virtual worlds with the BoboVR Z6 Foldable Bluetooth VR headset. Enjoy a fully immersive experience with its aspheric lens with an ultra-wide FOV.
The virtual reality glasses also come with convenient buttons on the top and sides for media control. If you enjoy team games, the built-in microphone will ensure you are heard loud and clear.
What makes it cool
The foldable design enables compact storage.
The ergonomic design ensures a comfortable fit even during long-wears.
Don't worry about zapping out with its battery life lasting up to 25 hours.
Cool Gadgets for Kids and Teens to Have Fun With
Encourage creativity and exploration in your kids and teens with our perfect gift ideas that even parents will love. Maybe the little child in you would like a couple of our picks too.
LED-Lit Acrylic Drawing Board to Encourage Creativity Anywhere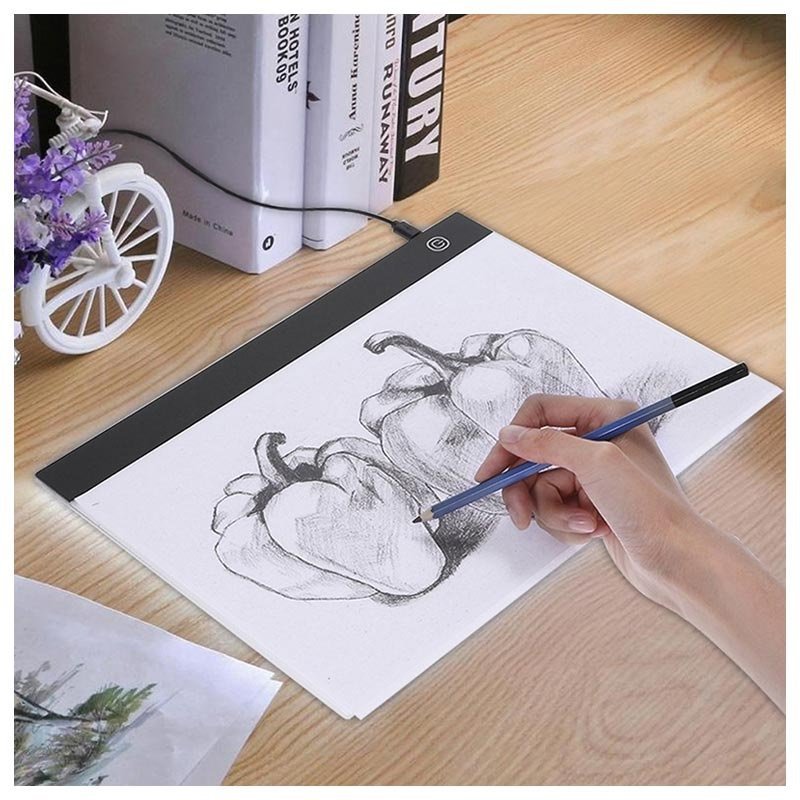 The LED-Lit Acrylic Drawing Board / Tracing Pad is an ideal tool for children, or even adults, who explore their artistic side. The board uses highly-durable and highly-transmitting acrylic with flicker-free LED lights.
Use it for practising new skills with tracing-based learning, like calligraphy or hand-drawn animations. Don't worry about adjusting brightness with every use thanks to its smart brightness memory function.
What makes it cool
The compact design makes it usable anywhere.
You can charge it using a power bank, USB port, or wall charger.
Memo AK66 Adjustable Gamepad for the Gamers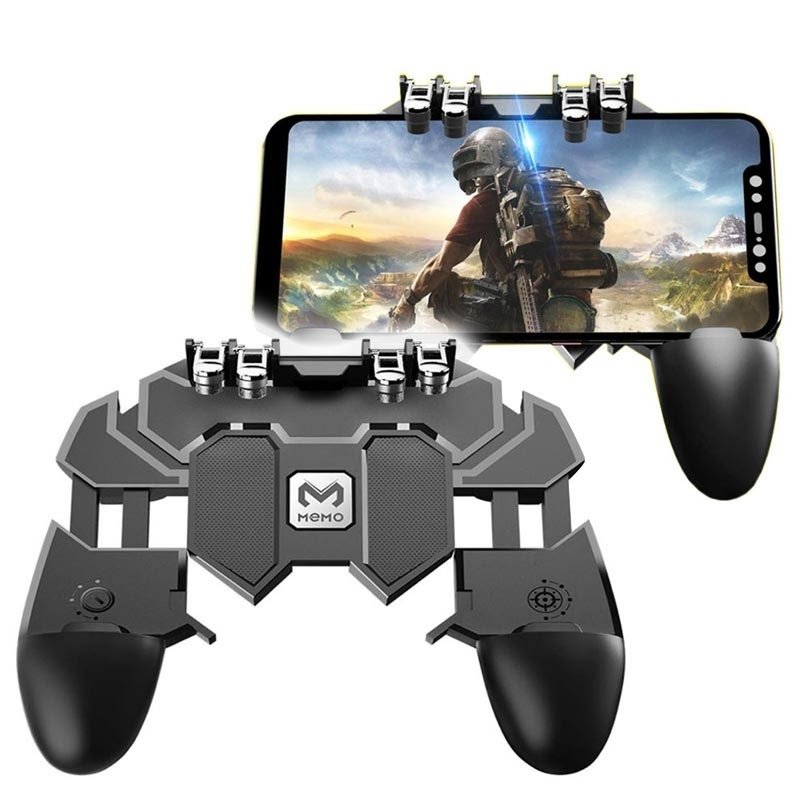 Give your gamer girl or gamer boy the Memo AK66 Universal Gamepad to continue playing their favourite mobile games without missing on the traditional gaming console feeling.
It offers good handling and improves the mobile gaming experience. The gamepad comes with back triggers and has sensitive input for effortless and smooth gameplay.
What makes it cool
It is compatible with a wide range of smartphones.
Smart design allows you to use the gamepad while charging your smartphone.
Forever Joy J-200 Electric Scooter for the Racer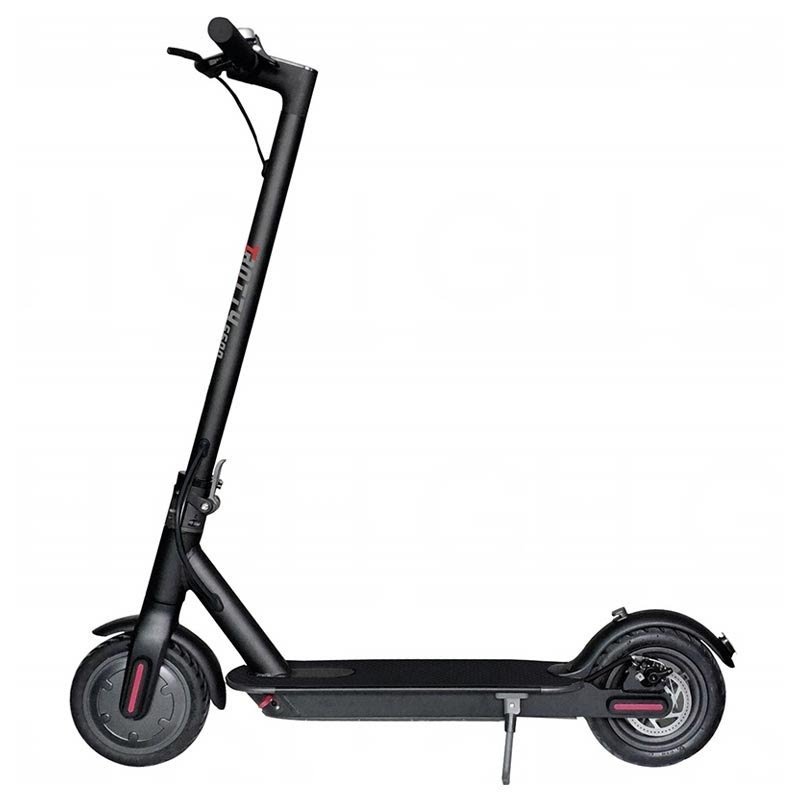 The Forever Joy J-200 Electric Scooter for Kids will encourage your child to get off their smartphones and enjoy the breeze in their hair. The electric scooter reduces the effort needed, thus, keeping your child motivated to keep exploring.
It comes with fun and attractive, multicoloured LED strips on either side of the base and the wheel! With this dazzling scooter, your child is sure to be the coolest kid on the playground.
What makes it cool
The 80W electric powered engine allows travelling at speeds of up to 9km/h.
The adjustable steering wheel lets kids of all heights have the most fun outside.
Forever See Me KW-300 Smartwatch for the Explorer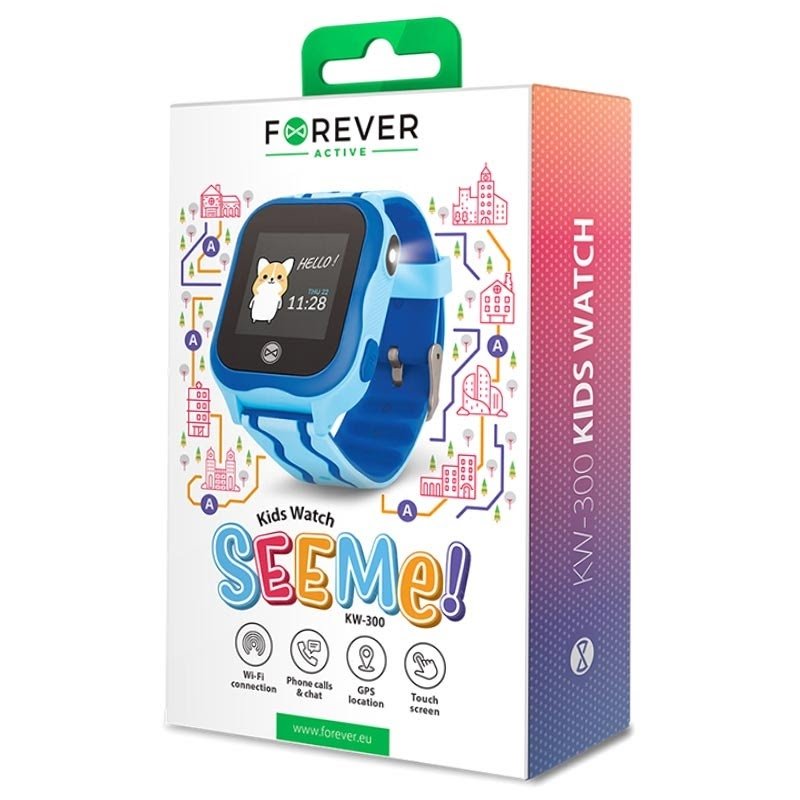 Keep a watch on your kid without seeming like a bother with the cute Forever See Me Smart watch. The smartwatch has a micro-sim card slot and GPS locator so that you are always aware of your child's whereabouts.
Its 1.3" colourful TFT screen also displays text messages in addition to telling the time. It even comes with a camera and a microphone your child can use to send you photos and communications.
What makes it cool
It comes with a handy SOS function your child can use in emergencies.
Thanks to its IP67 protection, the smartwatch is water-resistant up to a meter deep for half an hour.
It comes with rechargeable 400 mAh batteries that have a standby time of 3 days.
Cool Home Gadgets for Smarter Homes
There is an upgrade for everything! From cleaning to creating a perfect cosy environment, upgrade your homes with these smart home devices.
BowAI Smart Robot Vacuum Cleaner for Intelligent Cleaning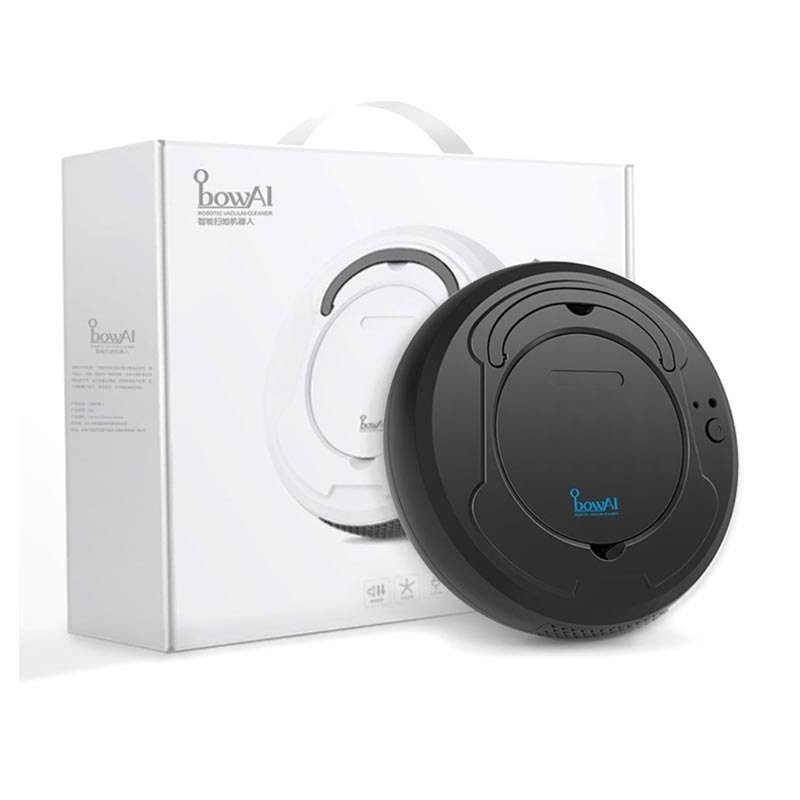 The BowAI 3-in-1 smart vacuum cleaner cleans with you with no effort. The robot vacuum can clean up on all types of hard, flat surfaces along with carpets.
It has a strong suction force of 1200 Pa and noise production of only 65 dB. It has a durable design and a one-button start functionality to make cleaning a hassle-free task for you.
What makes it cool
Its cleaning cloth feature can mop water spills.
Rechargeable 1200mAh battery allows cleaning of 150 m2 area for up to 160 minutes.
It can also clean under furniture thanks to its stylish 6.8cm slim body.
Bluetooth Speaker with LED Flame Atmosphere Lamp S1 for a Cosy Day-in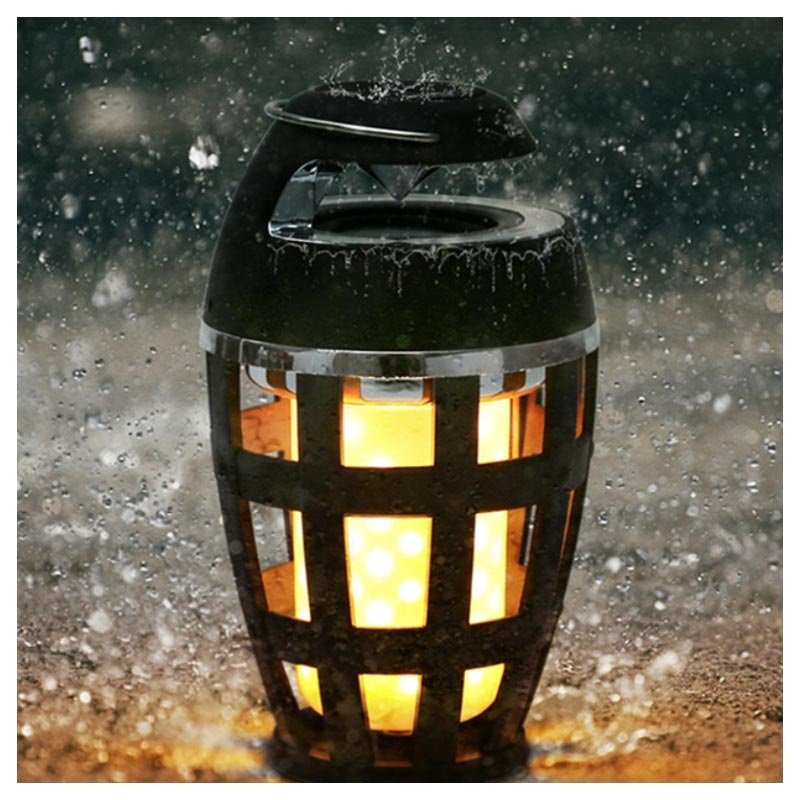 Enjoy your music in a cosy ambience with the Bluetooth speaker with LED lamp S1. You don't have to worry about starting fires or going outdoors with its realistic flame lighting.
Start a party by connecting your devices using Bluetooth4.2 connectivity. It's perfect for a romantic date, as well as for backyard camping on a drizzling evening!
What makes it cool
With its built-in rechargeable battery, enjoy up to 6 hours of music playback in a cosy ambience of 60 built-in LED lights.
IP65-rating won't let little rain or snow ruin your mood.
X96Q Max Smart Android 10 TV Box for a Smart TV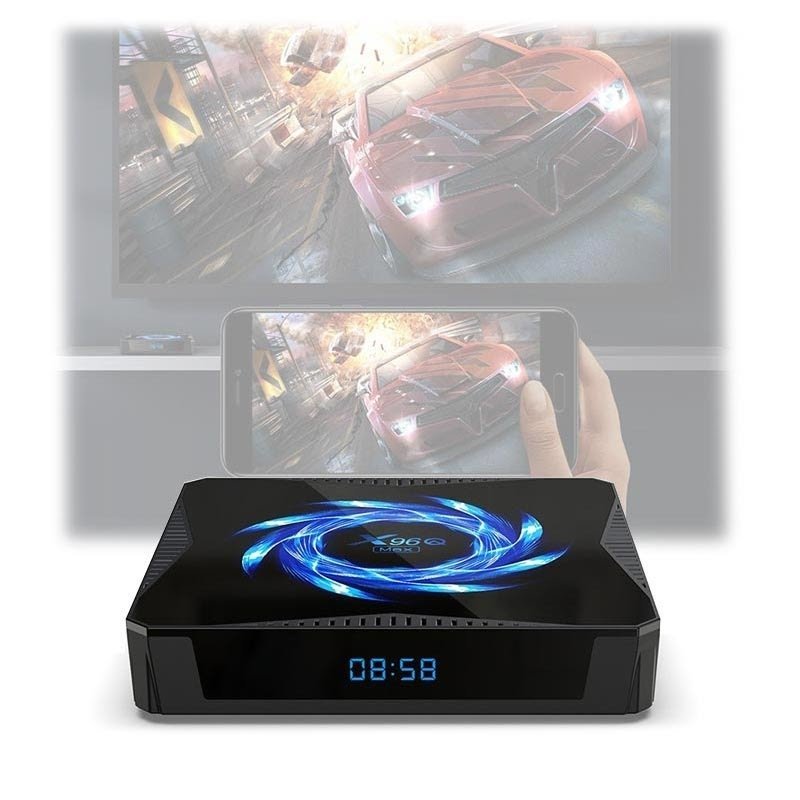 Smarten up your television with the X96Q Max Android TV Box. Experience faster, smoother operations and android apps with Allwinner H616 Quad-coreARM Cortex-A53 processor (4GB RAM) and Android 10.
Watch your favourite shows or play your exciting games at 4K 60fps resolution (GTVS tested) with its support for DLNA, AirPlay, Miracast display protocols. Connect it with your Wi-Fi system to enjoy and download online media.
What makes it cool
It has passed the GTVS test guaranteeing you a superior video quality.
Connect any device via HDMI 2.0a, three USB 2.0, TF card, RJ45, optical and AV ports.
Enjoy stable and reliable Bluetooth connections with Bluetooth5.0 connectivity.
Escam PVR008 Security Home IP and Baby Camera for All Day Security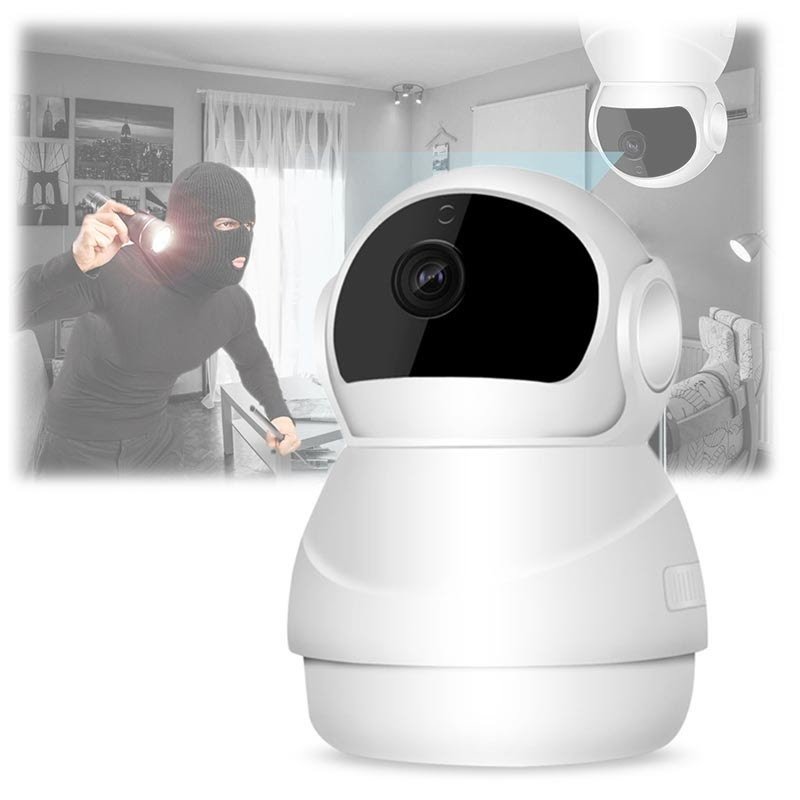 Are you worried about intruders? Or juggling between watching your baby and your chores? With the Escam PVR008 security camera, you don't have to worry anymore.
The camera comes with a night vision feature, IR lights, motion detection sensor, built-in microphone and speakers to meet all your security and monitoring needs. Connect the camera to your Wi-Fi system and have all the data sent straight to your smartphone.
What makes it cool
Use its mobile app to control the camera and manage security features for your house.
The built-in microphone and speaker allow for 2-way audio, that soothe your child while you are on your way to them.
Cool Kitchen Gadgets for Organised Kitchens
Cook with precision and perfection. Take your online cooking classes with ease. Stay organised and neat. Our picks will help you transform your kitchen from a simple home kitchen to an intelligent one.
Digital Measuring Kitchen Scale Spoon for Absolute Precision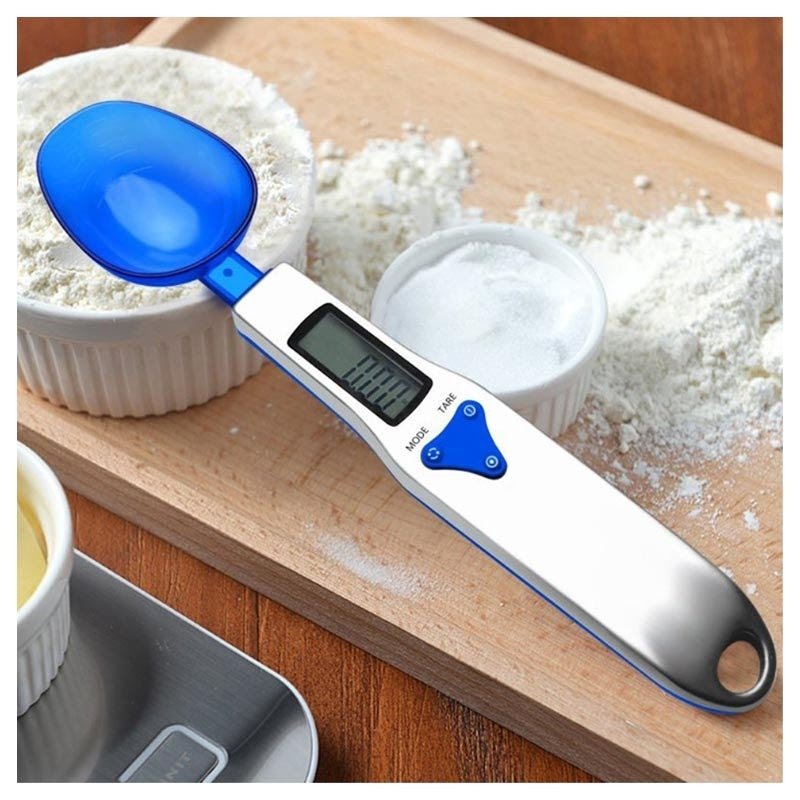 Ensure you measure all your ingredients thoroughly with the handy-dandy Digital Measuring Kitchen Spoon. The LCD on a stainless-steel handle ensures you no longer have to squint and guess if the amount is perfect.
It comes with three detachable spoons you can interchange depending on the quantity you need to measure. Its measuring function requires a simple push of a button.
What makes it cool
The measuring spoon comes with 80ml (L), 45ml (M), and 25ml (S) spoons for precision-based cooking.
It is battery powered; hence you don't have to worry about any electrical mishaps.
Kitchen Series Oil Sprayer for Better Lifestyle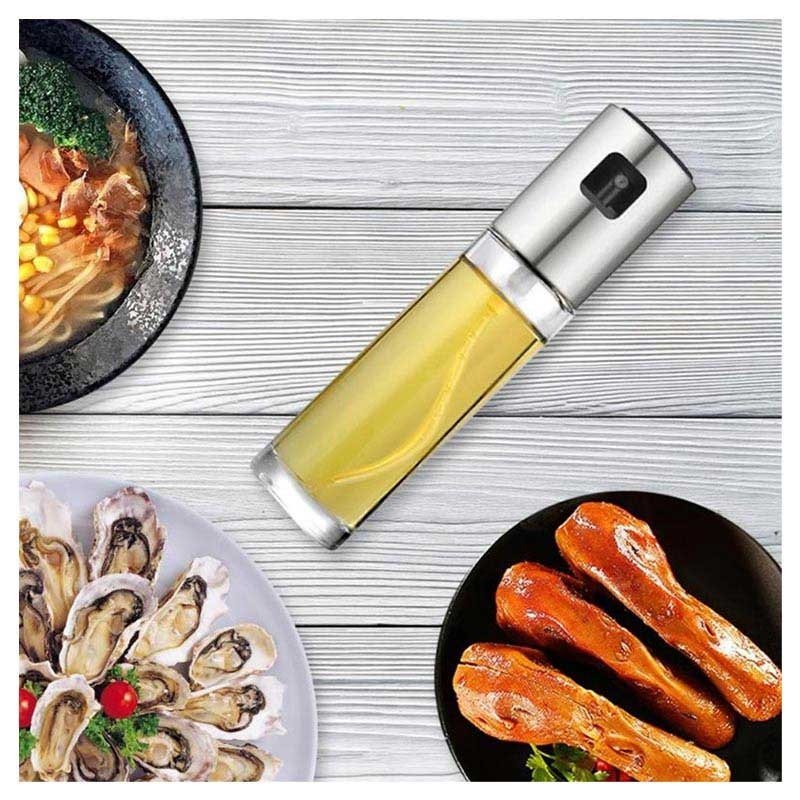 The oil sprayer has a glass bottle and silver-finished nozzle assembly making it a classy addition to a health-conscious' kitchen. The design ensures that you use the minimal amount of cooking oils without having to compromise on the flavours.
It is an excellent tool to have at BBQ's and outdoor get-togethers, without worrying about spills or slicked oil bottles.
What makes it cool
The glass bottle construction doesn't affect the flavours of the oils and lets you know when you need to refill.
The spray nozzle ensures even distribution of the oils and can be used with salads or during outdoor cooking.
Multifunctional Holder for Tablet for Hands-free Usage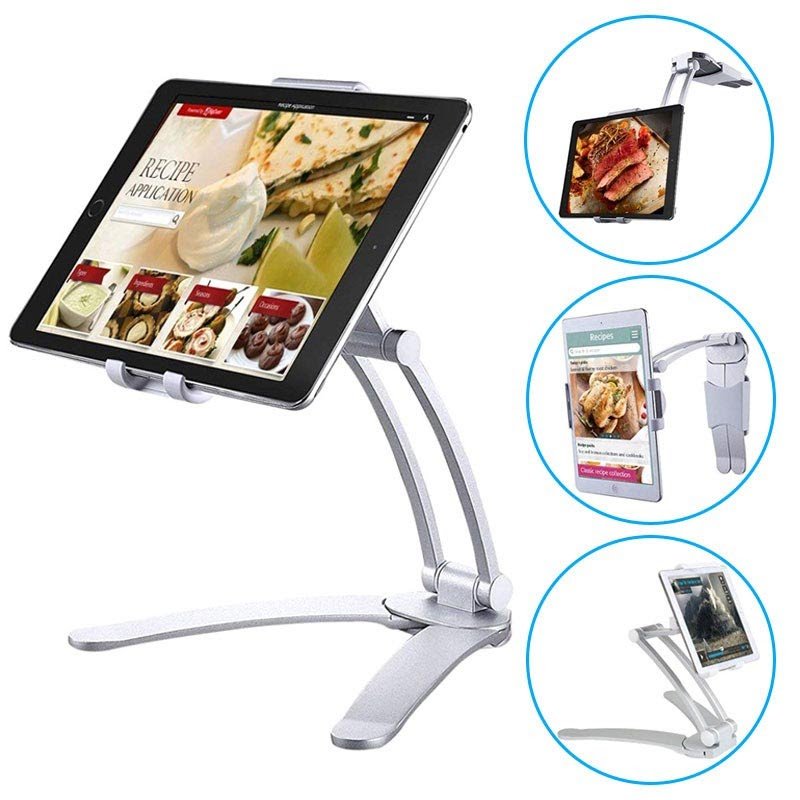 You no longer have to crane over your countertops or worry about getting your tablets dirty with the 2-in-1 holder for tablets. Use this nifty stand on your desk, mount it using the adhesive backing on to walls or bolt it with the included screws.
The holder securely holds your tablet for you without damaging the screen or scuffing the body of your device. Get the perfect viewing angle with its 360-degree rotation and a 180-degree folding design.
What makes it cool
Its elegant, aluminium and ABS with silver finish design adds to the beauty of your kitchen.
It has adjustable brackets to securely hold tablets between sizes 125mm to 190mm without scratching the devices.
Baseus Minipeng Infrared Soap Dispenser Keeps the Germs Off Your Hands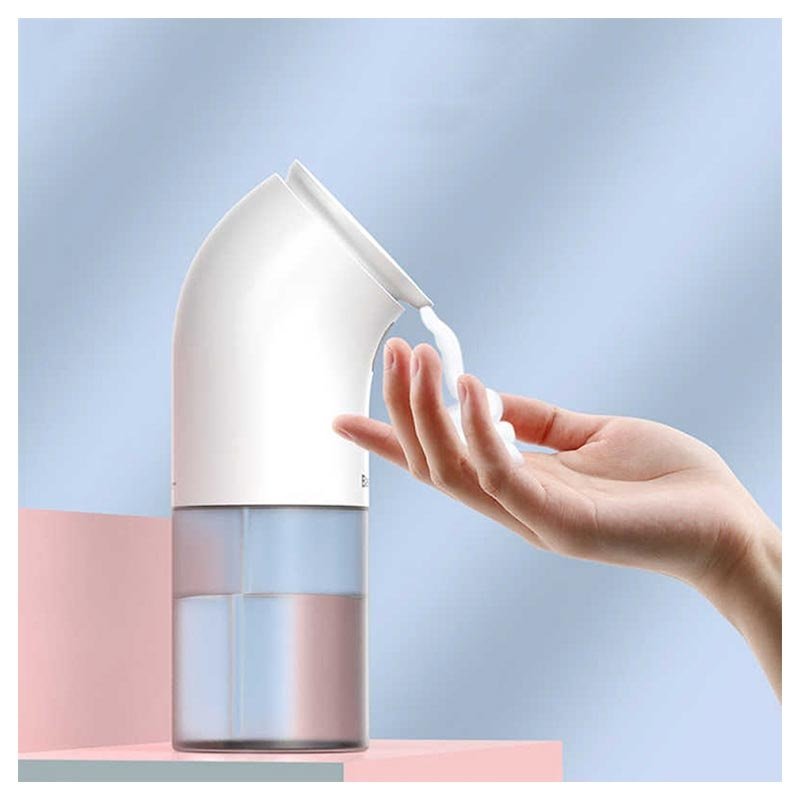 Improve hand-washing experiences with the Baseus Soap Dispenser. The dispenser uses infrared technology to deliver the right amount of liquid soap for every usage without cross-contamination.
Its 45-degree angled nozzle makes it easy to use. It has a beautiful frosted bottle and sophisticated nozzle design that allows it to be a perfect match for every style.
What makes it cool
This IR soap dispenser is battery operated, leaving you worry-free about any electrical mishaps.
Its elegant and simple construction is suitable for all interior styles.
Cool Car Gadgets for Automobile Enthusiasts
These fun techs are everything your car would want. Keep yourself safe and sound on the road with our safety tech selections. Enjoy hands-free calling and long trip music sharing with our Bluetooth connectivity gadgets.
Bluetooth FM Transmitter with Dual USB Car Charger for an All-in-One Solution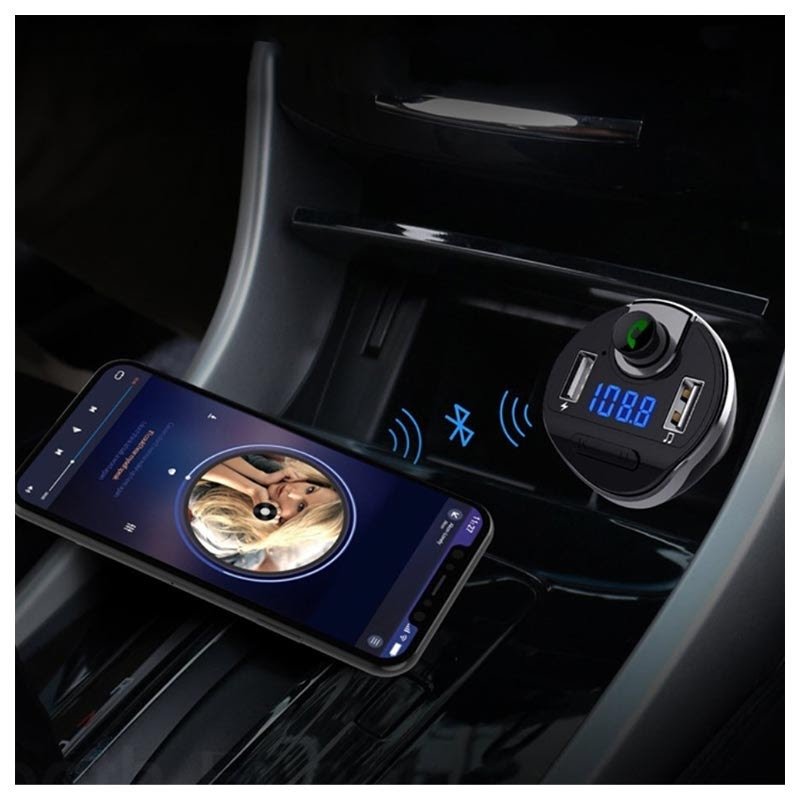 Connect the FM transmitter and car charger to your car lighter, and you have a mini station for charging and music sharing. It also has a stylish LED display that lets you see the VHF frequency that radio is playing.
You can play your music from a microSD card or by plugging your USB-enabled device into one of the ports. Enjoy hands-free calling with its Bluetooth feature and built-in microphone.
What makes it cool
Store it easily thanks to its compact portable design.
It comes with 2 USB ports, Bluetooth, microSD card and FM transmitter all in one.
Nonda ZUS Smart Wi-Fi Dashcam to Stay Street Safe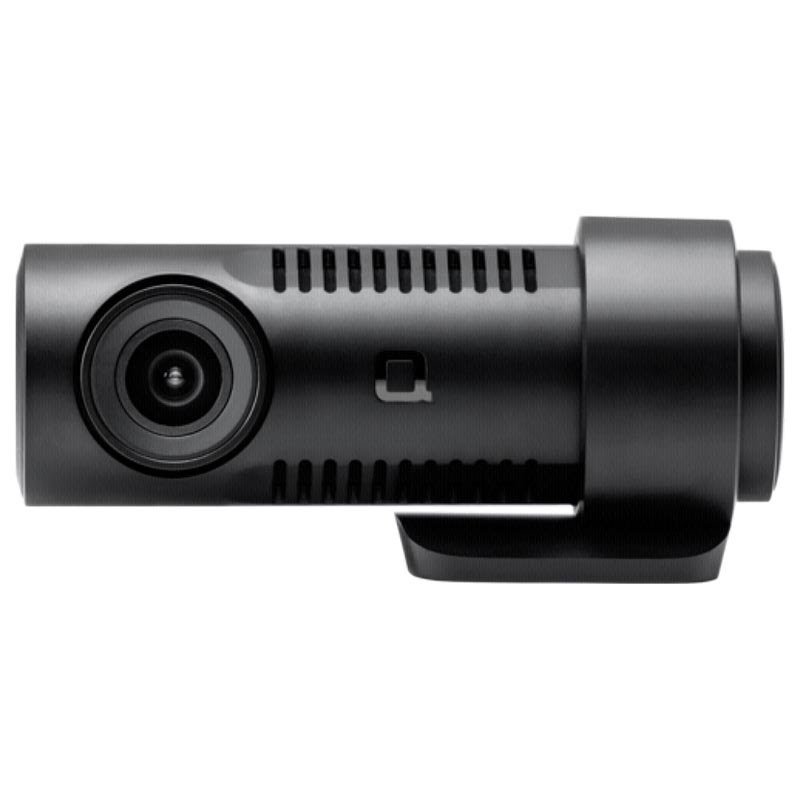 The Nonda ZUS Smart dashcam has a discreet design (70g), and you can easily install it without any hassle. The camera has a wide-angle lens (f/1.8) and built-in microphones that capture full HD quality video with audio.
Connect the device with your smartphones to have access to your camera anywhere and at any time. This dashcam comes with electrostatic stickers and can work under all conditions without heating up.
What makes it cool
Thanks to its G-sensor, the camera will automatically record in case of accidents or hard braking.
Use the ZUS Smart Driving Assistant mobile app to manage and watch all the recorded logs and captures.
Universal Bluetooth Hands-Free Car Kit for Bluetooth Enabled Fun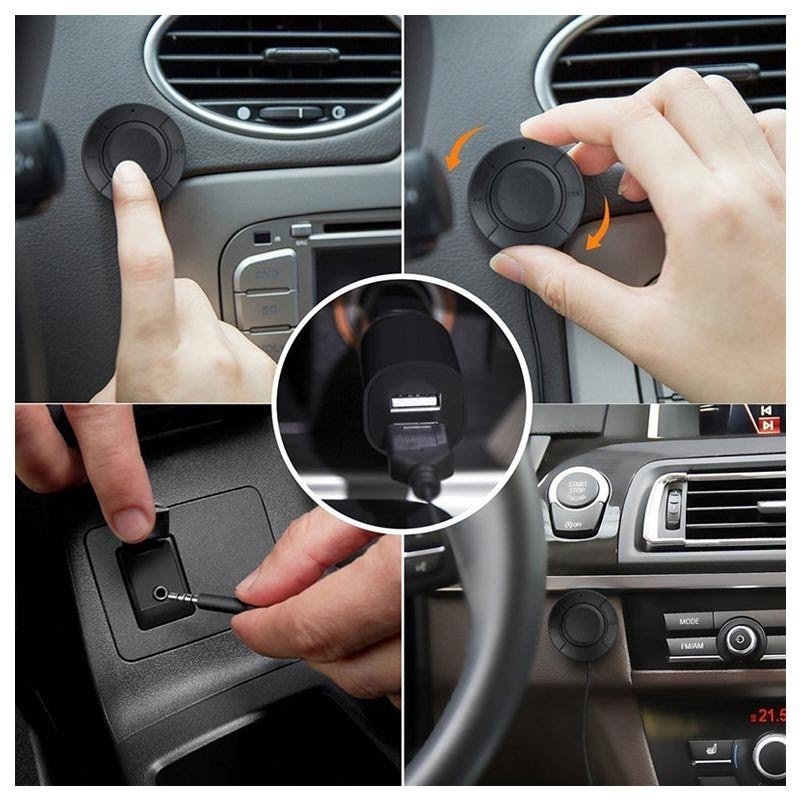 Use this Bluetooth Handsfree Car Kit to connect your smartphones and attend calls while driving with its in-built microphone. It uses Bluetooth version 4.1 + EDR to give you a fast and reliable connection with your devices up to a 10-meter distance.
The gadget comes with a multifunctional, single touch button to manage calls and music playback. Control the volume of the audio playback with the control keys on the side of it.
What makes it cool
Cool circular design with LED indicators adds an oomph to your car interiors.
Convert your car-stereo to support Bluetooth-enabled devices with its USB and 3.5 mm jack connector cable.
Konnwei KW903 ELM327 Car Fault Diagnostic Tool for Smart Diagnosis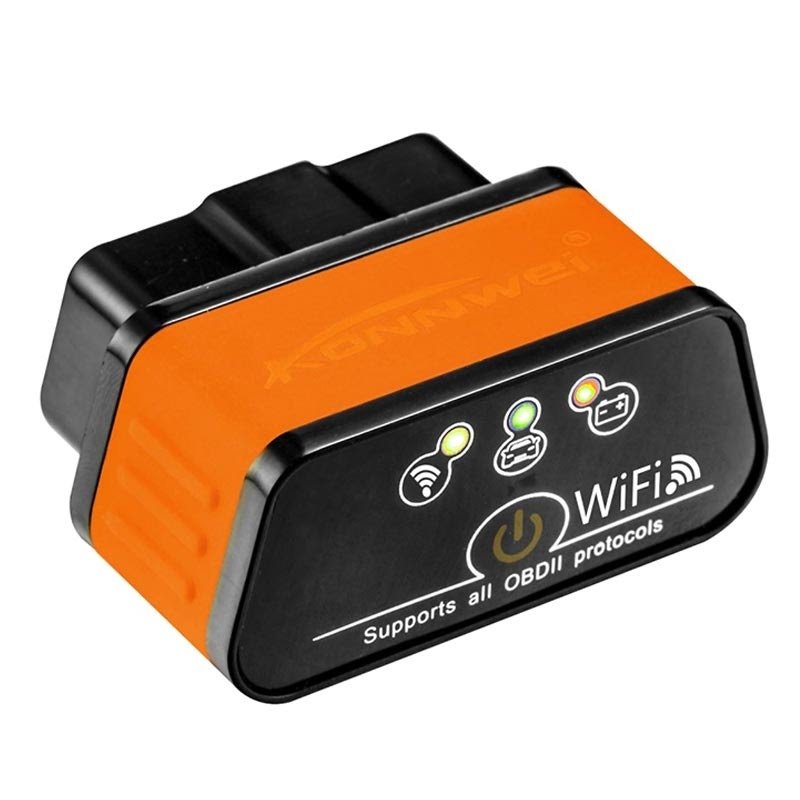 Diagnose and fix minor car faults with the Konnwei KW903 ELM327 Wi-Fi OBD2 diagnostic tool. Plug the gadget into your vehicle, and connect it with your Android or iOS device to get a reading on your car's diagnostics.
Its code reader supports J1850 VPW, J1850 PWM, ISO9141-2, KWP2000, and CAN OBD2 protocols. With over 3000 generic code definitions, you can fix minor code problems without having to go for expensive services.
What makes it cool
Use the Konnwei diagnostic tool with your PC/Laptop and included CD software.
Get real-time performance readings, including speed, oil pressure, fuel consumption, engine load, and throttle position.
The gadget doesn't require unplugging when not in use, and you can turn it off with a push of a button.
The Cool Factor
With these fun tech gadgets, you can live a more efficient, safer and healthier life. We hope you found the perfect product to increase your coefficient of coolness!
If you are still looking for the latest gadget, check out our range of smartphones, tablets and smart tech!
Get in touch with us to learn more about our offerings!