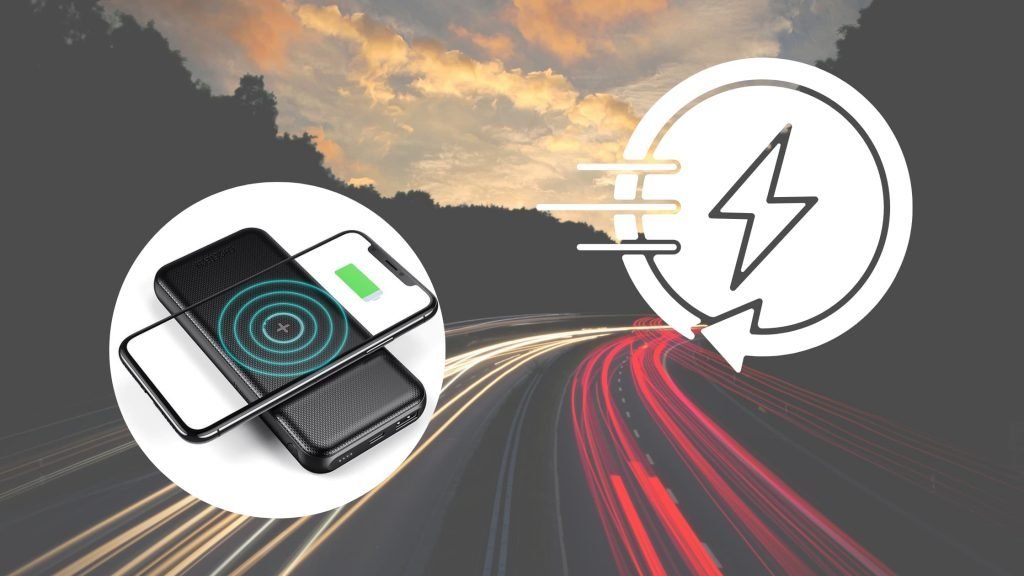 When picking a phone charger for your mobile phones, you are bound to choose one that offers fast charging. Waiting for your devices, whether it is your smartphone or smartwatch, is no longer something you can spare time for in this busy world.
Fast charging has become the norm for almost every gadget out there. From laptops to other portable devices, a fully charged battery is vital for a smooth day. The old-fashioned way of having to leave your devices charging overnight does not cut it in a fast-paced life.
In this post, we explain everything about fast charging and answer some of your frequently asked questions about this type of charging.
What is Fast Charging?
Well, you already know that in comparison to your regular chargers, a charger with a fast-charging cable significantly reduces the charging time of your device.
The total power achieved by a charger is measured by multiplying the amperage and the voltage. The amount of electricity that flows to the charging device is the amperage and the strength of this current is the voltage.
In fast charging, the voltage is increased to get the charging done quickly. Usually, the voltages are hiked to 5V, 9V, 12V, and above. Alternatively, amperage can also be boosted to do the same with increases to 3A and above; however, this is not a popular standard.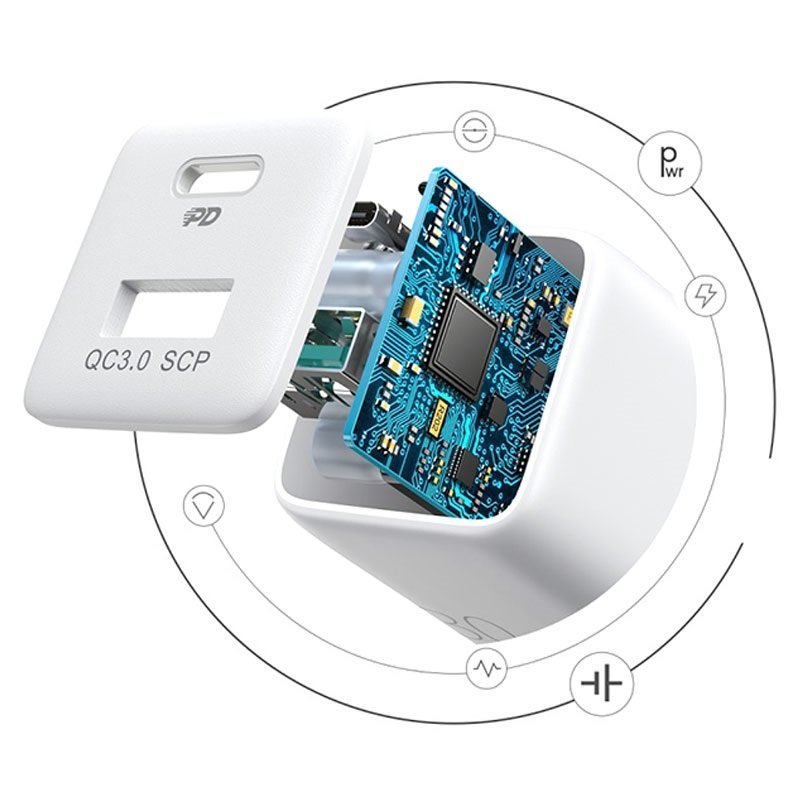 How is the Fast-Charging Speed Achieved?
When you charge your device using a fast-charging plug or cable, the process is performed in two phases. In the first phase, high voltage is used to increase the power flow which in turn increases the charging rate.
In the second phase, that is when your batteries are almost reaching full capacity, the voltage is decreased. This is done so that your device, such as your smartphone, is not overcharged or overheated. This also protects your charger from taking any damage.
How Does Fast Charging Work?
On one side of the equation, you have fast charging adaptors and fast charging USB cables and on the other side, you need a device that supports fast charging.
You will find many newer devices sporting an in-built fast-charging circuit. These circuits determine how much power your batteries can take. All elements of a fast-charging circuit must have the same charging standard to get the full benefit.
What Are the Different Fast-Charging Standards?
There are two commonly used standards by your fast charging battery and other accessories, like a Samsung fast charging power bank. These are the Qualcomm Quick Charge and USB Power Delivery (USB PD).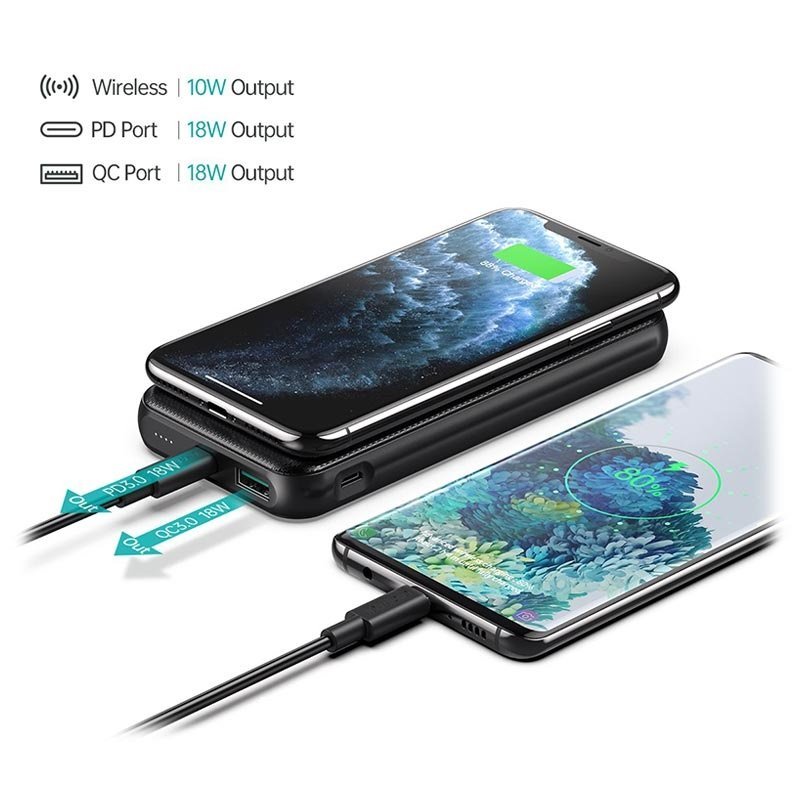 These standards implement data protocols negotiating and communicating the maximum tolerable power delivery between your charger and the device.
USB Power Delivery (USB PD)
The USB PD is the most common standard in smartphones for fast-charging as of 2020 developed by the USB Implementers Forum. In comparison to previous USB-A ports, the USB-C ports deliver faster charges to compatible devices.
| | | | |
| --- | --- | --- | --- |
| USB PD Power Range | Fixed Voltage | Current Range | Supported Devices |
| 0.5 to 15W | 5V | 0.1 to 3.0A | Small USB accessories and devices such as your headphones. |
| 15 to 27W | 9V | 1.67 to 3.0A | Most smartphones support this range, in addition to devices like cameras and drones.The standard also supports bi-directional power which allows you to reverse charge small devices using your smartphone. |
| 27 to 45W | 15V | 1.8 to 3.0A | This power range is suitable for devices that include laptops and tablets. |
| 45 to 100W | 20V | 2.25 to 3.0A3.0 to 5.0A (Only with supported cable) | The highest power delivery is reserved for large devices such as displays and large laptops. |
This protocol uses a type-C fast charging cable only. This means a Samsung USB C cable fast charging will offer you faster power delivery than going for a regular charger.
When it comes to iPhone fast charging, iPhone 8 and above all support this feature. You will have to use an adapter with at least 18W power delivery with an Apple fast charging cable, or a USB-C-to-Lightning cable.
As an optional revision to this standard, Programmable Power Supply (USB PD PPS), allows flexible voltage control (20mV steps) and can be found in smartphones like the Samsung Galaxy S21 Ultra-fast-charging series.
Qualcomm Quick Charge
Despite the popularity of the USB PD standard, the Quick Charge standard is still around. Your fast charging micro-USB cable, USB-A, as well as USB-C, are supported connectors for this protocol.
The standard has evolved over time, with the current Quick Charge 5 delivering the fast charging capabilities of USB PD PPS and it is claimed to be much safer than the USB PD standard.
| | | | | |
| --- | --- | --- | --- | --- |
| Specification | USB PD Compliant | Voltage | Max Current | Max Power |
| Quick Charge 1.0 | No | 5V | 2A | 10W |
| Quick Charge 2.0 | No | 5/9/12V | 3A | 18W |
| Quick Charge 3.0 | No | 3.6 to 20V (200mV increments) | 2.5/4.6A | 18W |
| Quick Charge 4+ | Yes | 3.6 to 20V (200mV increments) QC Mode5/9V USB-PD Mode | 2.5/4.6A QC Mode3A USB-PD Mode | 18W QC Mode27W USB-PD Mode |
| Quick Charge 5 | Yes | 3.3 to 20V | 3A, 5A, >5A modes | 100W |
How Does Fast Wireless Charging Work?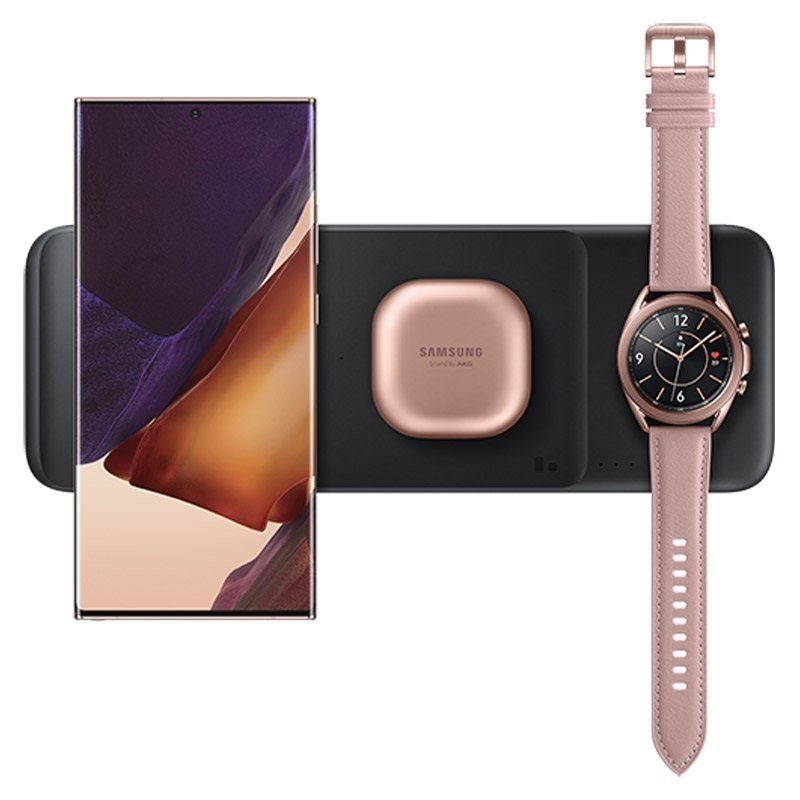 The principle of fast charging remains the same even with wireless chargers. Whether you are wirelessly fast-charging Samsung smartphones or your iPhone 12, fast charging circuitry in the device and the charger make the magic happen.
Wireless chargers deliver a higher charge rate by increasing the number of watts just like wired chargers. You will find many charging accessories following the process below to ensure fast and reliable charging.
| | |
| --- | --- |
| Detection | The transmitter in your Qi-charger or charging pad detects the compatibility of the device placed on it. |
| Full Power | Latest Qi chargers deliver up to 15W of power with compatible transmitters. |
| Heat Detection | Thermal testing is performed by the transmitter to ensure your device is not overheated. In case heating occurs, the transmitter slows the power output. |
| Completion | Once your device is fully charged the wireless charger will stop charging it. |
You can learn more about wireless chargers and charging as well discover answers to some frequently pondered questions with our Answers to All Your Wireless Charger and Charging Questions blog post.
Does Fast Charging Damage the Battery?
Battery issues are a common problem with daily used devices like your wireless headphones or Apple Watch. But fast-charging your devices should not cause any issues, since the two-phase charging process is aimed at mitigating any damage from this method of charging.
So, is fast charging bad for the battery? Simply put, no. Different factors contribute to your battery's life. Learn more about your mobile phone battery issues and causes and some helpful tips with our ultimate guide to increasing your smartphone and iPhone battery life.
Still, preventive measures are taken by manufacturers such as using dual-battery design for fast charging batteries as well as battery management software systems. On the whole, fast charging does not have a substantial impact on your batteries nor does fast charging affect battery life.
Frequently Asked Questions About Fast Charging
We answer some of the most searched and asked questions in this section of our post.
How do you identify fast charging cables?
Your fast charging Huawei cable will have thicker 24-gauge wires in comparison to the 28-gauge standard charging wires. But cutting a wire is not an option you want to try. Most packaging will label whether the charging cable is for fast charging or not, using terms such as Rapid Charging or Quick Charging.
You can also look at the amperage of your cable (it should be 2A or more) and check if it matches the requirements of your smartphone or quick charging device. To be a hundred percent sure, buy your Samsung fast charging cables or fast charging iPhone chargers from certified and reliable sources.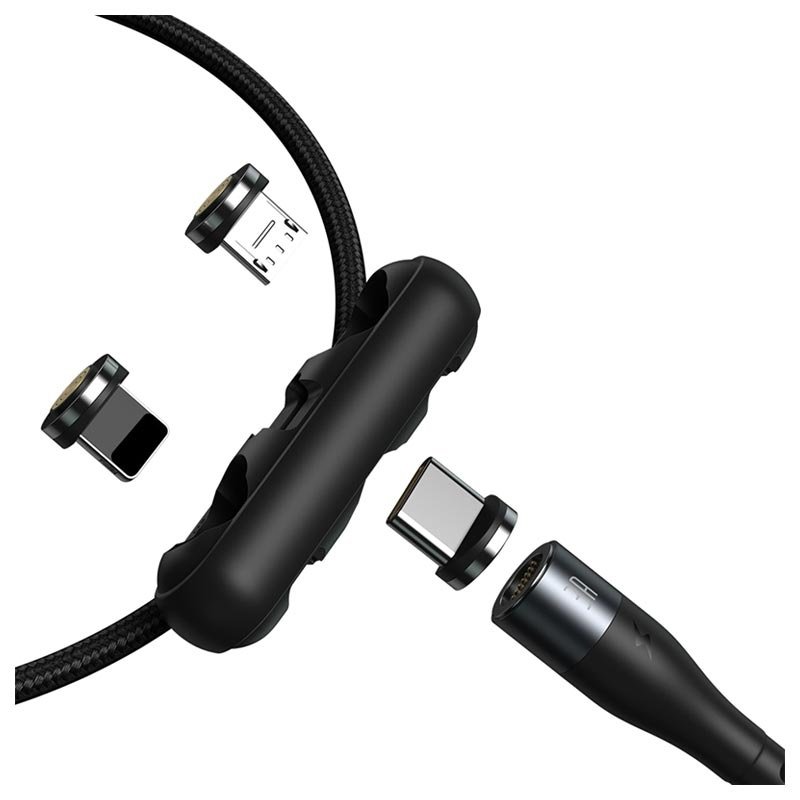 Why is my phone charging slowly and dying quickly?
The first thing we would recommend you do is to check the compatibility of your devices and charging setup. If the charging protocols and accessories are incompatible, it could result in poor charging speed.
Damaged ports or charging accessories could also be the problem. Improper charging, especially overcharging which can also overheat your device could have potentially damaged the battery of your phone. You can refer to our experts for advice and phone repairs to get to the root of the problem.
Combined with the issues mentioned above, using your mobile while charging, having power intensive apps, potential security threats like viruses, among other issues, can contribute to a quickly draining battery.
Check out our ultimate guide to increasing your smartphone and iPhone battery life to learn more.
How do I know if my iPhone X fast charging cable is an original?
Apple-certified accessories come with an MFi badge (Made for iPhone, iPad etc.). Fast charging iPhone X or other Apple devices with counterfeit or uncertified chargers can damage your device and could potentially put you at risk of injury.
On an Apple Lightning to USB cable, you should find "Designed by Apple in California" accompanied either by "Assembled in China","Assembled in Vietnam", or "Indústria Brasileira" 7 inches from the USB end. This will be followed by a 12-digit serial number.
You can also compare the connectors and laser etchings on them. Apple lighting connectors will have:
Single-piece, smooth connectors with rounded, smooth, gold- or silver-coloured contacts
A consistent Apple boot width and length
A grey or metallic faceplate insert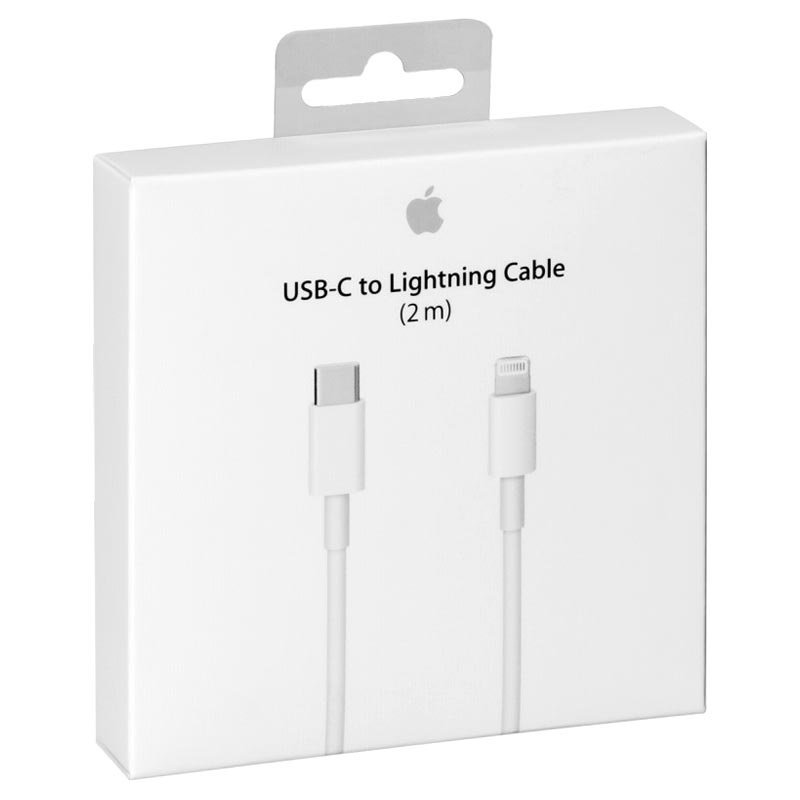 Apple USB connectors will have:
Trapezoidal interlocks on a USB shell that are equally spaced from the USB edge
Gold plated USB contacts
A smooth, consistent flat USB shell surface
A uniform and flat insulator surface
Is there any risk to fast-charging stations near me? Is my data accessible when using public charging stations?
If you have forgotten your iPad Pro fast-charging accessory, you may want to rescue it using a public charging station. But you might wonder if it is safe.
We recommend that unless you have your own adapter, it is not a great idea to plug in the available wired charger to get your iPhone 12 Pro fast charging. On the other hand, wireless charging stations are a relatively safe option.
Since wireless communications rely on NFC technology that requires permission to be granted, data theft is not a serious concern with public wireless chargers. However, leaving your phone unattended does put it at risk of theft.
Why is my Samsung Galaxy S8 not fast charging?
You might not have realised it, but you need to activate the Fast Charging or even Ultra-Fast Charging option on certain smartphones.
The following steps are for a Galaxy S8 smartphone but should be general enough for other handsets as well.
Go to the Settings menu of your device
Open Device Maintenance
Tap on Battery
Select Advanced Settings
Toggle the Fast Charging option to turn it ON
Even with the setting turned ON, if you are experiencing slow charging, then check out our previous answer to find out potential causes.
Making the Right Fast Charging Choice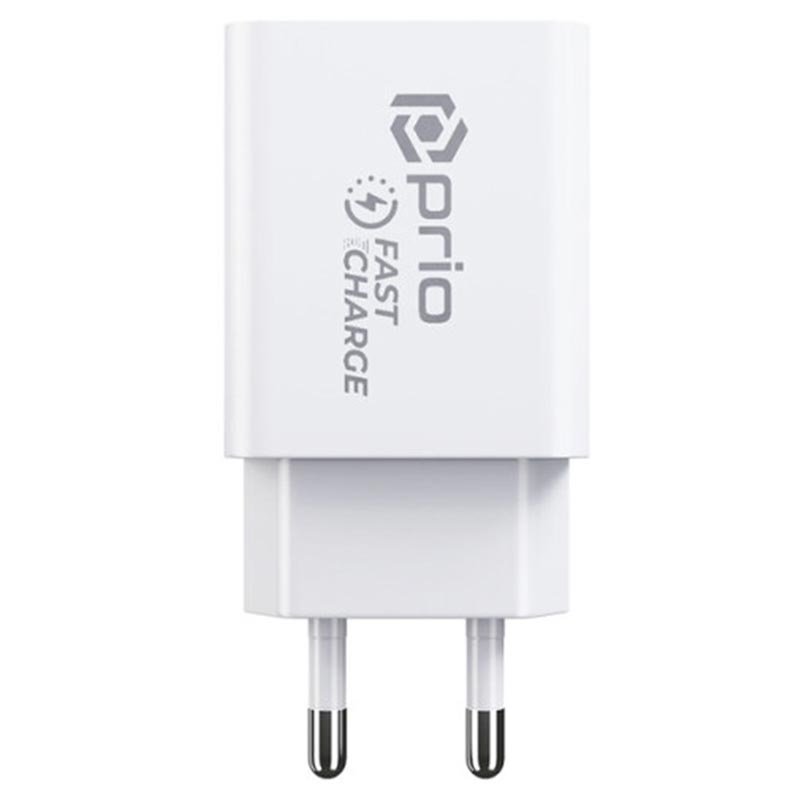 Here we summarise what you need to consider when picking up your next fast-charging accessory:
Always buy from authentic and reliable sources
Counterfeit chargers can damage your devices by overcharging and overheating them
Make sure you only use compatible adapters and cables for your device
Check the voltage and amperage to know what you are really getting
Keep your ports and cables clean to get the most out of them
It is always a good step to check out reviews when buying any product
Full Charge Ahead
The future is already here with 120W super-fast charging mobiles phones on the market. But before they become the norm, USB PD and Quick Charge will fulfil your speedy charging needs.
Though many smartphones and devices do come with built-in overcharging detection, it is always a good idea to not leave your items charging for very long periods. We also recommend investing in a fast charging power bank when you are out and about.
Are you looking for charging accessories or a gadget upgrade? Get in touch with us and we will help you find the right product for you!