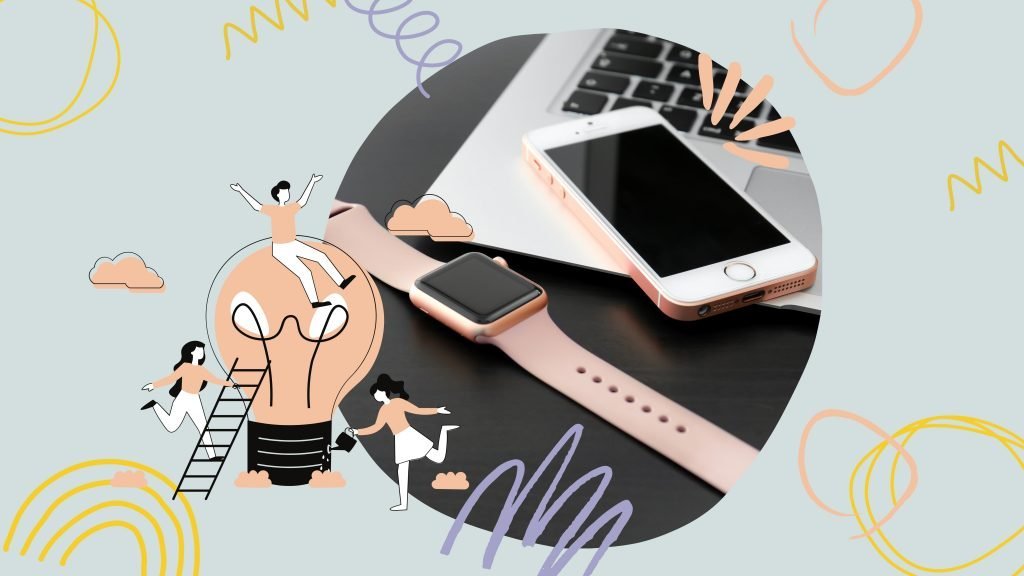 Apple Watches have become companions on your fitness and health journey. These smartwatches allow you to stay connected with your iPhone and all important communications right on your wrist.
With the right set-up and an appropriate Apple Watch strap for a snug and comfortable fit, you can enjoy tracking metrics while comfortably doing your workouts. And with apps like Apple Fitness+, you can work out from the comfort of your own home.
But occasionally it is possible that your smartwatch glitches or an error pops up. You could have been listening to your favourite podcast on your wireless headset when the music stops playing. Or you could have walked miles, but the watch doesn't record your steps.
In this post, we look at some of the common Apple Watch problems that users have experienced and how to resolve them so you can get back to tracking and recording.
Apple Watch Screen Problems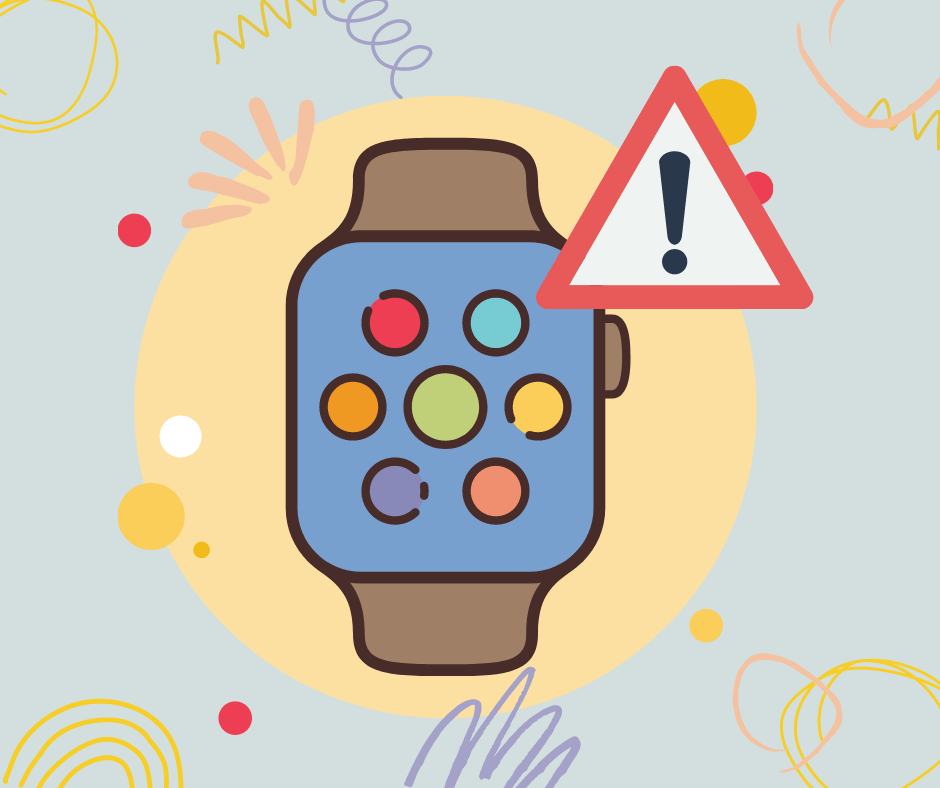 The display of your Apple Watch is a vital part of its usability. While a good Apple Watch screen protector will keep the screen safe from scratches and fingerprints, sometimes the problems go beyond that.
What to Do When an Apple Watch Screen Won't Turn On
If your watch won't boot past the Apple logo nor respond to touch, then you can try the following fixes:
Dead Battery: It is possible that the screen won't turn ON because your watch has run out of charge. Try charging the device before trying again.
Push the Side Buttons: If the Power Reserve is active on your Apple Watch, it will not respond to wrist movement or tapping. Test if the feature is activated by pushing the side buttons.
Restart Device: To force restart your Apple Watch, press, and hold the Digital Crown for 10 seconds. On a successful boot, the Apple logo will be displayed.
Hardware Fault: Apple Watches that do not completely restart though they turn ON, could have potential hardware issues. If you see a red exclamation point on the display, then you must contact Apple Support since the issue is a hardware one.
Apple Watch Battery Problems
While this smart gadget is meant to track and accompany you throughout the day, its battery life isn't as great as it should be. However, sometimes the battery just drains unusually quickly or refuses to charge.
How to Make an Apple Watch Battery Last Longer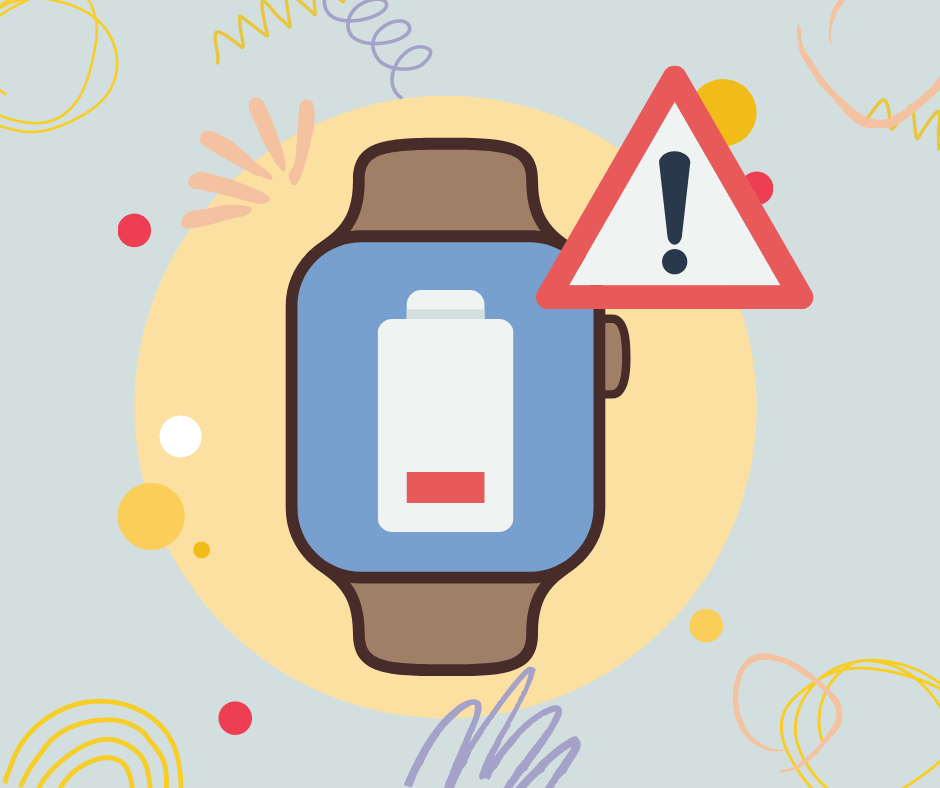 Using certified and genuine Apple Watch chargers is one way to be sure you are safely and reliably charging your smartwatch. If that is done right, then here are a few more ways on how to save battery on an Apple Watch:
Restart Device: Turning ON and OFF is an age-old trick everyone has done with their tech. By pressing and holding the side button and the Digital Crown, you should see the Apple logo on a successful restart.
Update Software: Sometimes battery issues may arise due to software issues. Go to Settings on your watch, followed by General, and then Software Update to install the updates that are pending.
Reset Device: Sometimes you need to take the tough route. To reset your watch, head over to General under Settings and select Reset. Then, select Erase All Content and Settings and pair your device with your iPhone again.
Power Reserve: If nothing else does the trick, activate Power Reserve mode on your watch and contact Apple.
Apple Watch Activity Tracking Issues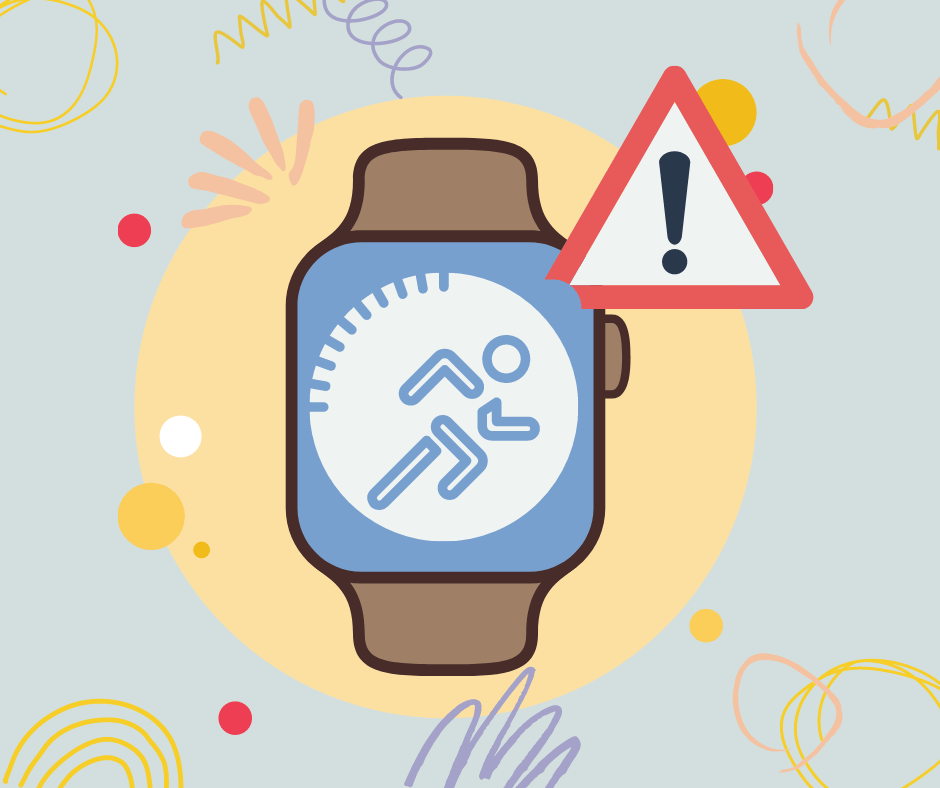 With so many compatible fitness and health apps on the Apple Store, this modern tech makes it easy to stay on track with your fitness goals. But when the sensors and algorithms go awry, it can stall your progress.
What to Do When Tracking Features aren't Working Properly
Only when the values are right, can you access the gains and losses you have made during your workouts. Here are some ways to make sure everything works in sync for you.
Turn ON Activity Tracking: This obvious solution may be the one you completely forgot about. Open the Watch app on your iPhone and select Privacy where you can make sure Fitness Tracking is enabled.
Recalibrate: If your watch isn't calibrated properly then the recordings could be switched off. Here is how to calibrate the Apple Watch: In the Privacy section of the Watch app on your iPhone, tap on Reset Fitness Calibration Data. Follow Apple's calibration guide and you are ready.
Snug Fit: You might realise that a snug fit is not just important for comfortable wear but is crucial for the sensors to work properly. For proper evaluations and tracking of values like heart rates, make sure the fit is perfect and not loose. Check out our favourite workout straps for your Apple Watch.
Apple Watch Performance Issues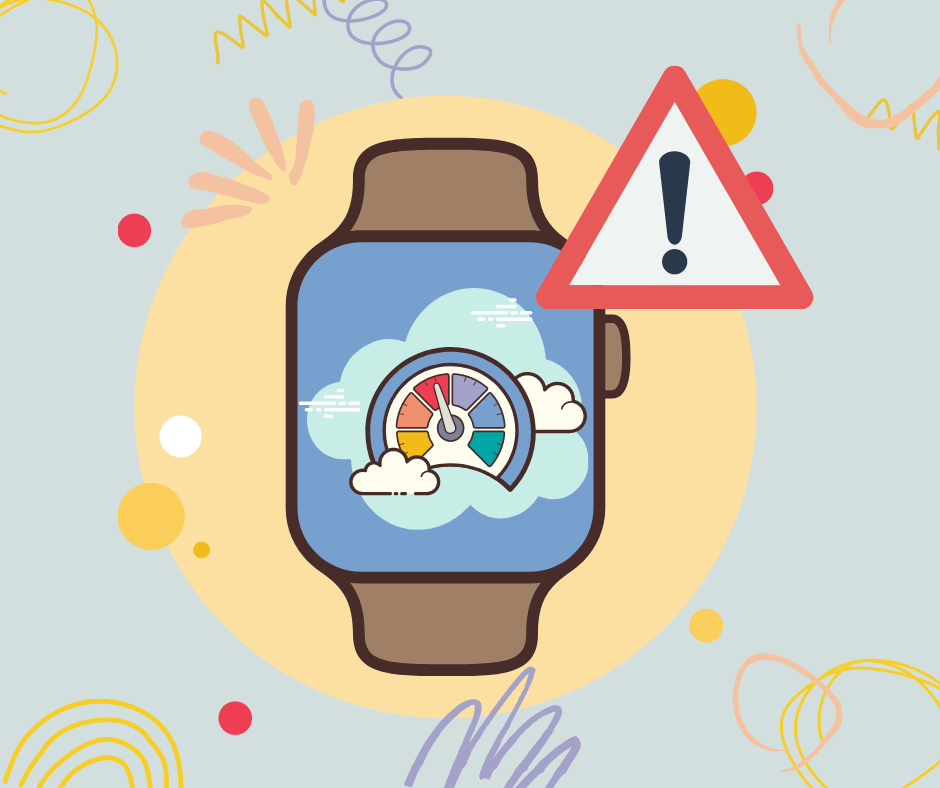 You got your hands on the latest Apple Watch Series and are thrilled to use it. But after a while, the watch starts getting sluggish and slow.
What to Do When an Apple Watch is Sluggish
Factors affecting performance can range from hardware to software. Sometimes the issue could be that you have an older series that can't support newer apps and features well. Here are some fixes to try to improve your watch's performance.
Restart: Start by holding the side button until the Power Off screen appears. Then, turn off the device by sliding to POWER OFF. Restart the device by pressing and holding the side button until the logo appears.
Close Apps: Unwanted apps running in the background can slow down your watch. To force close them:
· Press the side button to open the Dock.
· Tap on the app you want to close.
· Press and hold the side button to bring up the power screen.
· Press and hold the Digital Crown for 3 seconds.
Delete Apps: Deleting apps you don't need will help your watch immensely. Tap the Digital Crown to access applications. Hold down a button on an app until it jiggles and tap "X" to remove the app. Confirm the process by selecting Delete App on the prompt.
Disable App Refresh: Both Apple Watch and iPhone use App Refresh that works in the background to keep your apps updated. Disabling the feature can help improve performance and battery life.
· Head to General under Settings.
· From the drop-down menu select Background App Refresh.
· Turn off the Background App Refresh feature.
Apple Watch Application Issues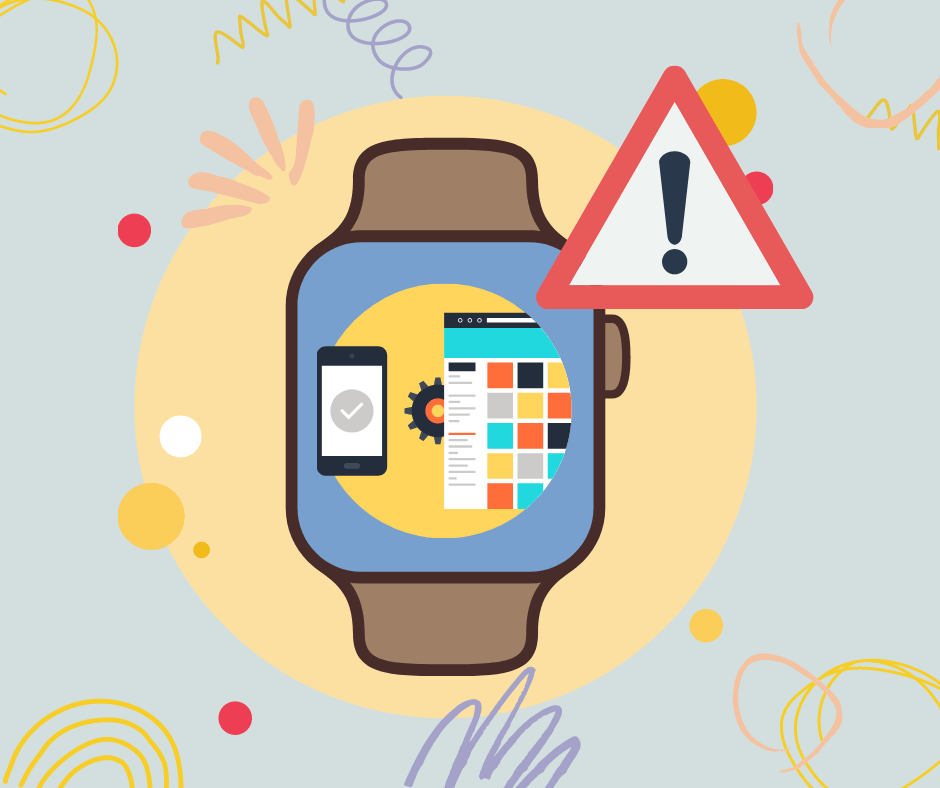 Your smartwatch needs appropriate software to cater to your needs. Whether it is a Women's Health app or a gaming app, syncing and updating are a few things they need to do for your data's accuracy.
Why Can't I Download Apps on My Apple Watch?
If you are stuck on the spinning icon, firstly check your internet connection. If it is working great, then try restarting your iPhone as well as your Apple Watch. Don't try to install too many apps in one go. It is better to download one app at a time.
Why isn't the App Loading on My Apple Watch?
If your apps aren't starting, then head to your iPhone and look for the problematic app in the Watch app. Disable the option Show App on Apple Watch. You can either completely remove and reinstall the app or toggle the switch again.
How to Fix Crashing Apps on Apple Watch
Freezing or crashing apps might just need you to install the updates for it on your watch. Go to the store on your watch followed by Account and then tap on Updates. You can also try removing and reinstalling the apps.
Apple Watch Message Problems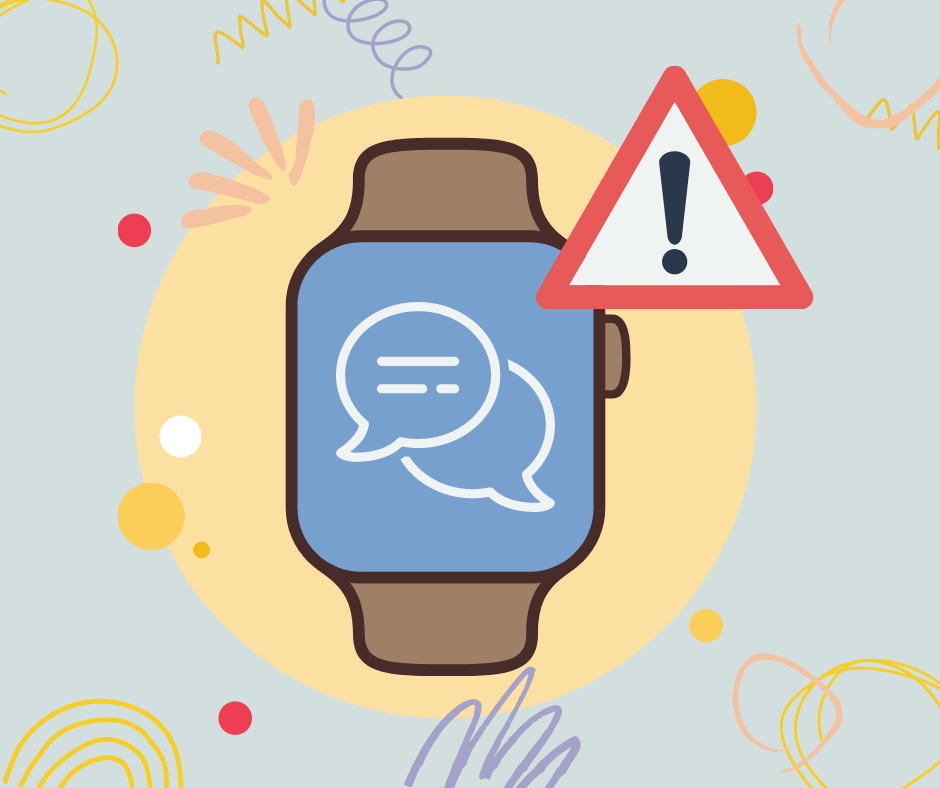 Despite its small size, the Apple Watch allows you to easily reply to your texts and messages right from your wrist. When you are in a rush or can't take out your iPhone, this feature is extremely helpful.
Why Aren't My Messages Sending from Apple Watch?
Try the following fixes to get your replies sent from your watch:
Turn OFF DND: Make sure you haven't enabled Do Not Disturb or Airplane mode on your Apple Watch. Head to the control centre and toggle off the modes.
Internet Connection: Check if your cellular or Wi-Fi connections are working on your iPhone and that the devices are paired properly. If you have a cellular model that can work without a Bluetooth connection to your iPhone, make sure the services are turned ON on your Watch.
Sign-in: If you aren't signed into your Apple ID, then head to the Watch menu in the Watch app on your iPhone. Make sure you have signed in with the correct Apple ID under the General section.
Apple Watch and iPhone Pairing Problems
Your Apple Watch relies on your iPhone for many things, be it internet connectivity or getting full reports and statistics about your workout. Syncing issues can be annoying, so they must be fixed as soon as possible.
How to Pair an Apple Watch with a New iPhone
Whether it's an old or a new iPhone, your Apple Watch needs to be synced to get the most out of it. Here is how to do it:
Turn ON your Apple Watch by pressing and holding the side button until the logo appears.
Keep your iPhone and the watch close to each other and wait for the pairing screen on your iPhone. Tap Continue.
Alternatively, open Apple Watch app on your phone and tap Pair New Watch.
Tap Set Up for Myself and when prompted place your watch in the viewfinder of the app to pair the devices.
Follow the instructions after tapping Set Up Apple Watch.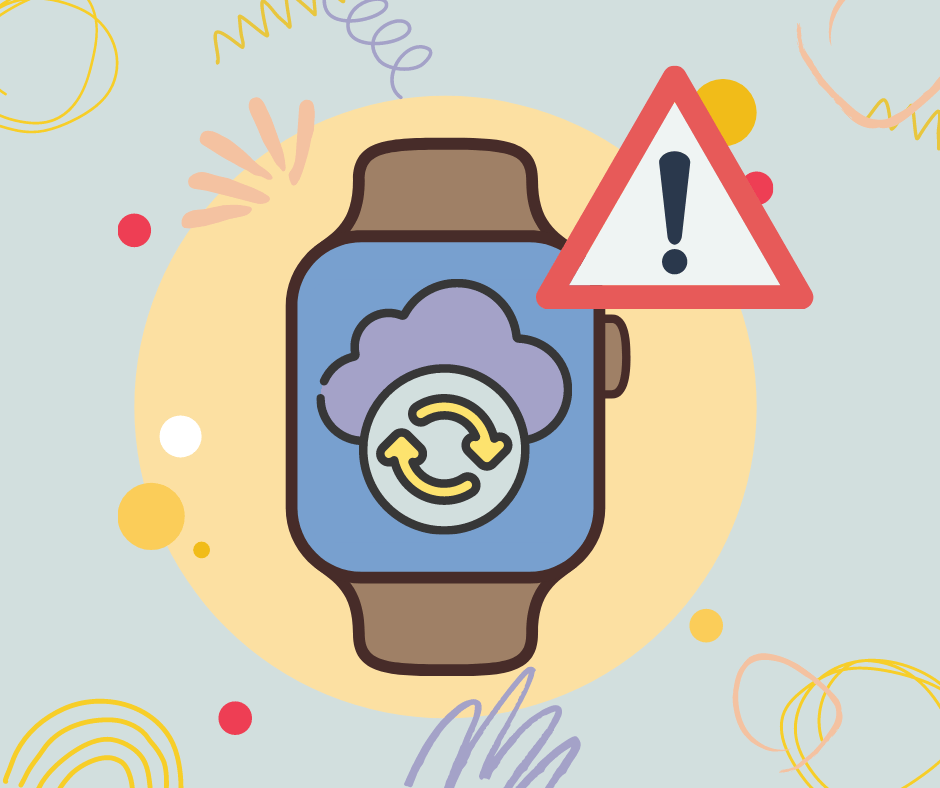 How to Force Sync an Apple Watch with an iPhone
When your two devices aren't syncing properly, you may have to reset sync data. Follow the steps below to force sync your Apple devices,
Swipe down from the top-right corner of the screen to go to the Control Center on your iPhone. For older iPhones, swipe up from the bottom of the screen.
Make sure Bluetooth and Wi-Fi are enabled in the Toggles menu.
Go to the Watch app and then the My Watch tab to select the General option.
Swipe to the bottom of the page to the Reset option and tap it.
Tap on the Reset Sync Data.
Miscellaneous Apple Watch Issues
In this section, we cover other possible issues you may be encountering with your Apple Watch.
Why is My iWatch Overheating While Charging?
Ideally, your watch should not be heating to the extent that it becomes uncomfortable to hold. In cases where this does happen, try the following:
Open the Power OFF screen on your watch by pressing and holding the side button.
Unplug the device from the charger and slide the Power Off bar to turn it off.
Allow your device to cool off for 10 to 15 minutes.
Plug the powered off watch into the charger and let it charge undisturbed.
Make sure you are charging the device and using the charging components in a well-ventilated area.
Why is My Apple Watch Not Charging?
Sometimes charging issues can arise because of improper placement or loose connections. Check that all wires are connected firmly and place the watch properly on the charger. Uncleaned surfaces can also interfere with charging. Check out our blog on How to Clean Your Apple Watch for helpful tips.
If all else fails, try to force restart your watch. You can also check for damaged cables or parts that may need replacement.
Why is My Apple Watch Rebooting Randomly?
Reboot issues could be related to watchOS. Ensure you have updated your operating system to the latest version available for your series. This should fix rebooting issues and allow you to have a smoother user experience.
What is the Ideal Working Temperature for an Apple Watch?
All electronic devices are designed to function reliably under optimal temperatures. The same goes for your Apple Watch. Apple's smartwatches can work perfectly within the 0° to 35°C temperature range and should be kept between 20° and 45°C.
Why does wearing my Apple Watch irritate my skin?
If you have any skin allergies, you should read the specifications provided by Apple regarding potential allergens to rule out the possibility of an allergic reaction. In other cases, you might have worn your watch too long and thus, your skin needs a break. You could also try swapping the straps for something that offers a more comfortable fit.
The More You Know
We hope you found the answers and quick fixes for your Apple Watch problems. Investing in the right Apple Watch accessories can help you keep your watch protected and improve its usability.
Want to know more about Apple Watches? Trying to figure out which Apple Watch would make a great gift? Get in touch with us to get the best tips and tricks and the perfect gifts!