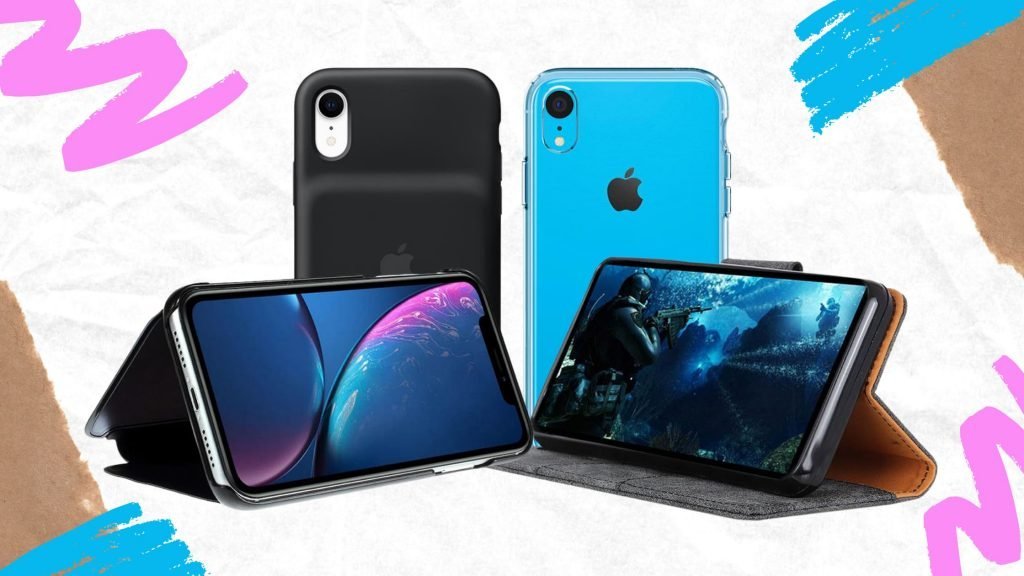 Your search for the best iPhone XR cases ends with this post. The right case and the right style bring an exquisite flair and style to your favourite smartphone. We have picked the trendiest and most stylish iPhone XR covers that deliver everything you need.
Phone covers and cases are no longer limited to being boring and a one-size-fits-all solution. The different types of cover materials and designs allow you to express different styles and even moods. And if you love multifunctionality, wallet cases will allow you to achieve it.
While leather is sophisticated, clear cases give you the chance to truly express yourself. They are great to show off your iPhone XR and can also be spruced up with creativity. When it comes to long trips without a charging outlet, the iPhone XR battery case will be your best friend.
The choices in cases and covers are plenty. It is also important to keep in mind that some cases might not be a great combination with a wireless charger. Learn more about which cases are compatible with wireless charging in our relieving all doubts about wireless charging with a case blog post.
Let us now get to finding you the best protective phone case for your iPhone XR!
iPhone XR Leather Cases for a Touch of Sophistication
Leather is an all-time favourite choice. The natural material offers a soft feel and looks elegant in every style. However, leather develops a patina over time and can age faster when exposed to liquids or high temperatures.
Qialino Classic Wallet Leather Case: A Classy Choice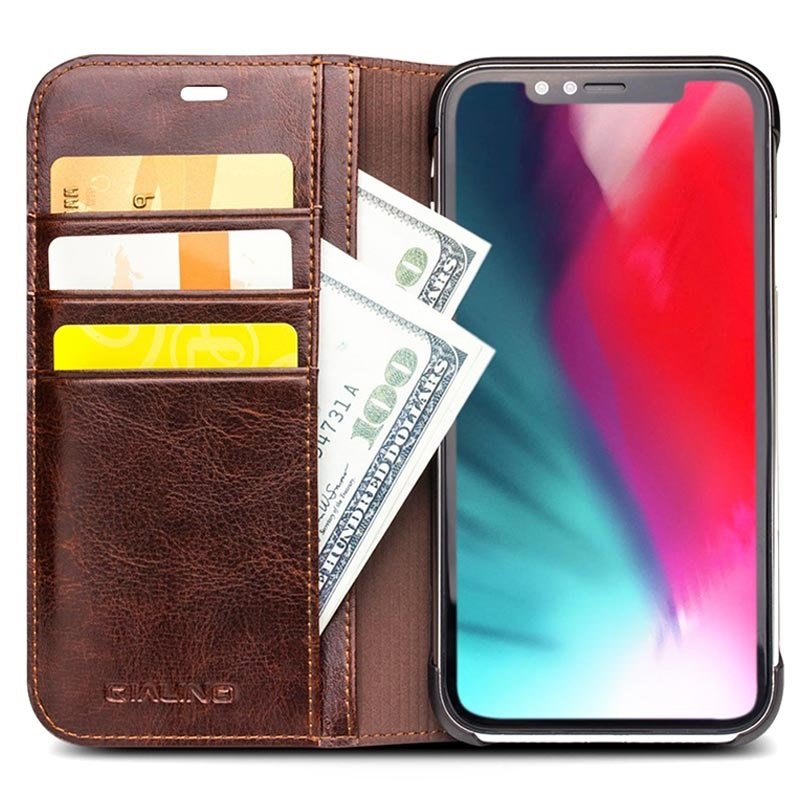 Made from genuine cowhide, the Qialino Classic wallet leather case is a sophisticated choice. This leather phone case also comes with space for storing your everyday travel cards, ID, and credit cards.
Its inside has a soft lining to prevent any scratches on your iPhone. It even comes in three colour options: Black, Brown and the exciting Hot Pink.
Characteristics that your iPhone XR will love:
It is made from a plastic shell covered in genuine leather for protection against bumps and falls.
These folio cases come with inner slots to hold cards and a little cash.
The design ensures protection while not obstructing the functionality of the speakers and buttons.
Its soft texture feels gentle and gives a luxurious appearance.
Pierre Cardin Leather Coated Case: The Perfect Fit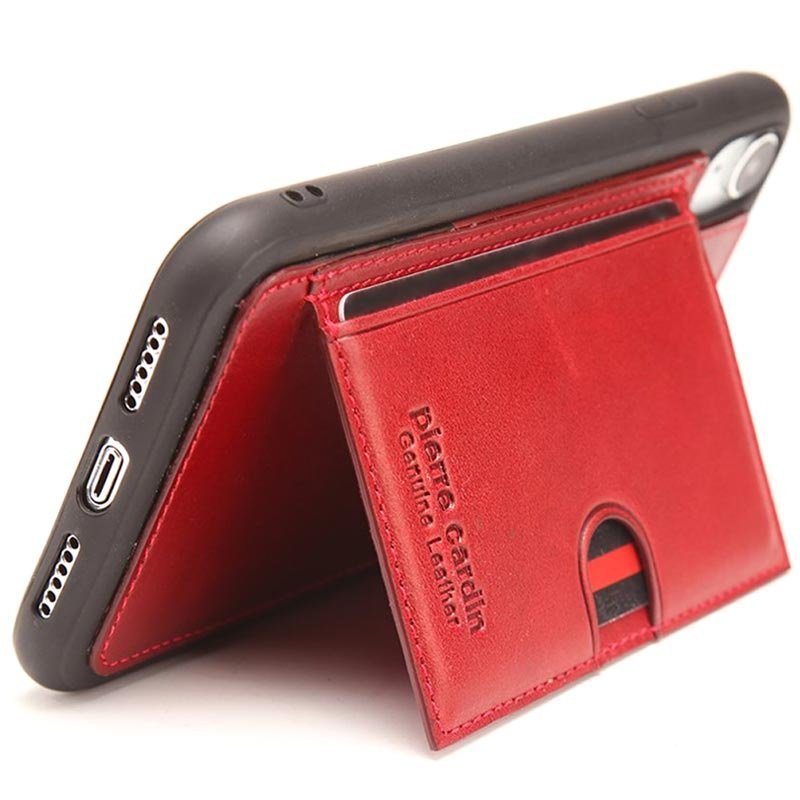 The Pierre Cardin leather coated kickstand TPU case is a multifunctional case that will delight you. The TPU covered with leather ensures higher durability and better protection for your mobile phone.
The case is designed with moulded side buttons and with cut-outs for speakers and cameras. Additionally, it has a kickstand, so you can enjoy a hands-free experience while video calling or watching videos.
Characteristics that your iPhone XR will love:
The high quality of the materials used ensures durability and better protection for your phone.
The magnetic kickstand gives you the perfect viewing angle.
In addition to the stand feature, the leather case comes with slots to carry cards.
The textured surface of the genuine leather delivers a classy look.
Best Clear iPhone XR Cases to Show Off Your Phone
Clear phone cases allow you to showcase the gorgeous colours of the glass body of your iPhone XR. But it can do much more. Clear cases let you put your artistic skills on display too. With a little DIY insert or a favourite photo, these cases can become your mini gallery.
Ultra-Flexible TPU Cover: Slim and Lightweight Cover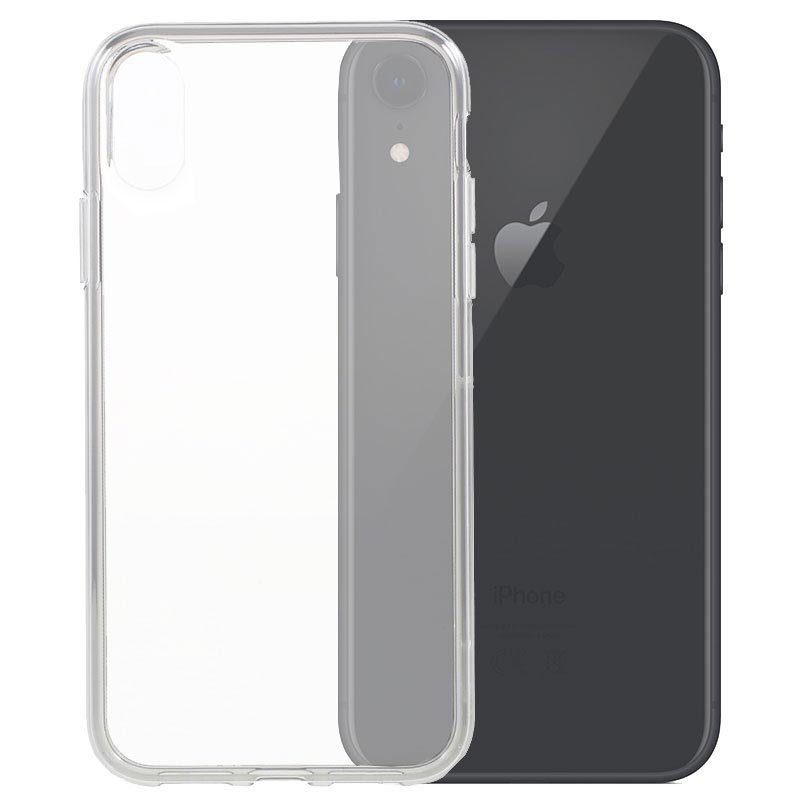 The ultra-flexible TPU cover is designed to be lightweight and slim, so protection for your phone does not come with added weight. This transparent cover offers good impact resistance and keeps your phone scratch-free.
The glossy gel cover feels amazing in your hands and slides easily into your pocket. It comes with moulded buttons and cut-outs for unobstructed access to the speakers and camera.
Characteristics that your iPhone XR will love:
The cover is made from Thermoplastic Polyurethane for the perfect fit for your iPhone XR.
The material offers good impact protection and is scratch-resistant.
The slim design makes it lightweight, and the glossy finish enhances the look of your phone.
The custom moulded overlays for buttons prevent dirt and grime from entering the spaces around the buttons.
Spigen Liquid Crystal Case: With Air Cushion Technology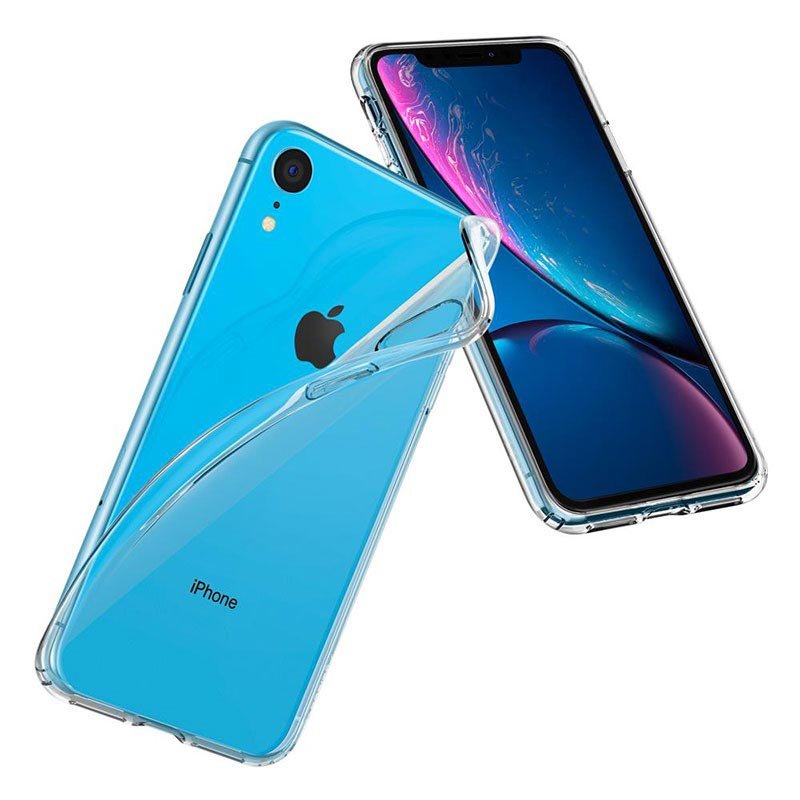 The Spigen liquid crystal case is designed to ensure the complete protection of your iPhone XR. It comes with corners designed with Air Cushion technology to protect the commonly damaged parts of the phone.
The clear cover has cut-outs for unobstructed access to the camera and speakers. The moulded button overlays protect the spaces from the invasion of dirt. This lightweight cover is a perfect choice for anyone.
Characteristics that your iPhone XR will love:
It is made from a single layer of TPU for wrap-around protection.
Despite its lightweight design, the material and the Air Cushion technology ensures protection from impacts and it's also scratch resistant.
The ultra-slim construction adds no bulk to your mobile phone.
The design ensures all features of your iPhone XR are fully accessible.
Apple iPhone XR Cases that Double as Wallet Cases
When you want to travel light every day, then a wallet case is a must. These cases protect your iPhone XR and give you space for your cards and a bit of cash as well. They keep all your important things in one place; hence, they are a perfect choice for busy people.
Vintage Series Wallet Case: Style and Functionality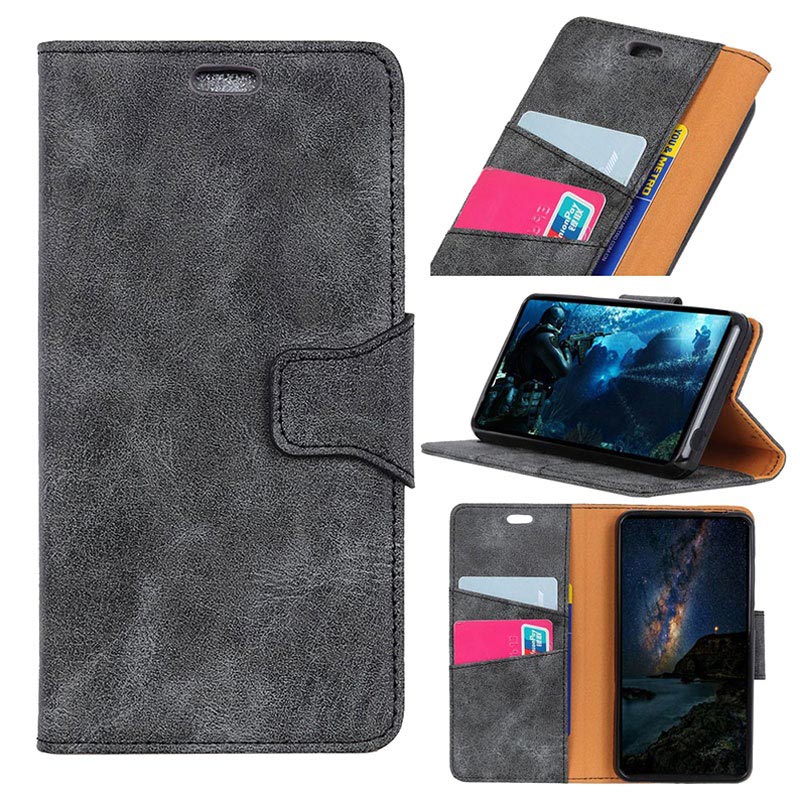 The stylishness of the vintage series wallet case is unbeatable. These cases are made from the combination of Polyurethane and TPU. While these materials offer great protection, they are also designed to give a classy appearance.
The faux leather feel of the wallet case makes it a brilliant accessory. And with the slot and a kickstand feature, this is a multipurpose accessory for your iPhone XR. It comes in four luxurious colour options too!
Characteristics that your iPhone XR will love:
The folding back of the case offers the right viewing angle for your iPhone XR.
It comes with slots for cards and cash, thereby offering double functionality.
The cut-outs on the front flap for the speaker ensure taking calls is hassle-free.
Thanks to the magnetic closure, nothing will ever accidentally slip out of the case.
Mercury Goospery Fancy Diary Wallet Case: 360 Degrees of Protection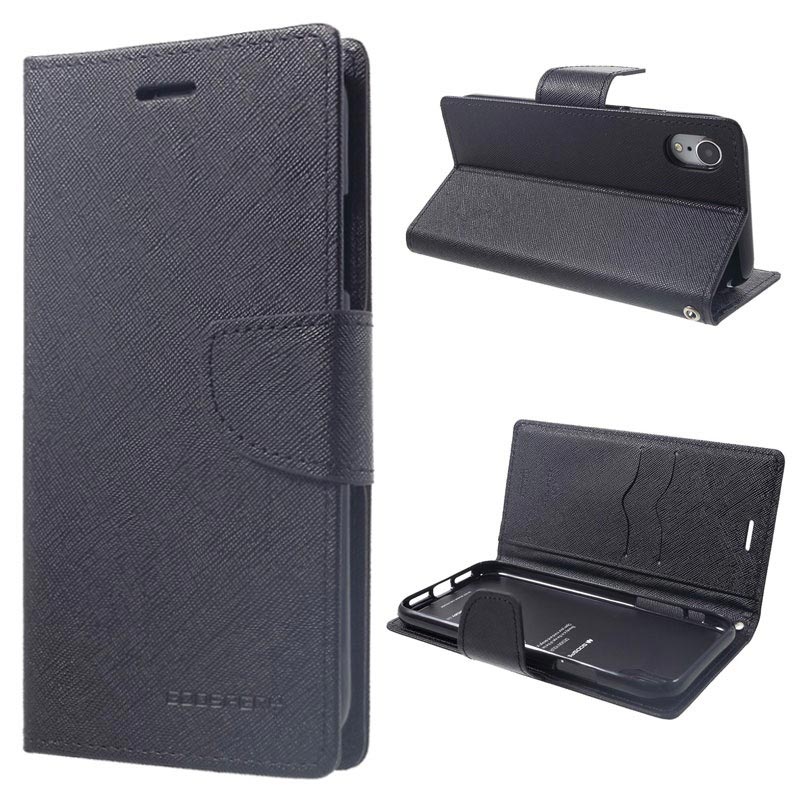 The Mercury Goospery Fancy Diary wallet case keeps your phone, credit cards and cash together for a quick grab-and-go wallet. And thanks to the magnetic closure, you never have to worry about cash or cards falling out.
This wallet case combines a durable TPU phone case with a polyurethane cover to give you more functionality. With the TPU case's impact resistance, your iPhone XR will experience 360-degree protection.
Characteristics that your iPhone XR will love:
The inner pockets allow you to store your ID, credit cards, cash, and other important items.
The cover also doubles up as a kickstand that gives you the best viewing angles.
The combination of a TPU case with a stylish polyurethane cover ensures complete protection.
It comes with cut-outs to ensure the functionality of the phone is not obstructed.
Protective iPhone XR Covers with Feminine Charms
Are you looking for cases that are blooming with elegance? These protective cases with their feminine charms are the ones for you. Despite their soft appearance, these cases can handle everyday use and bring extra functionality.
Dux Ducis Skin Pro Flip Case: Cute iPhone XR case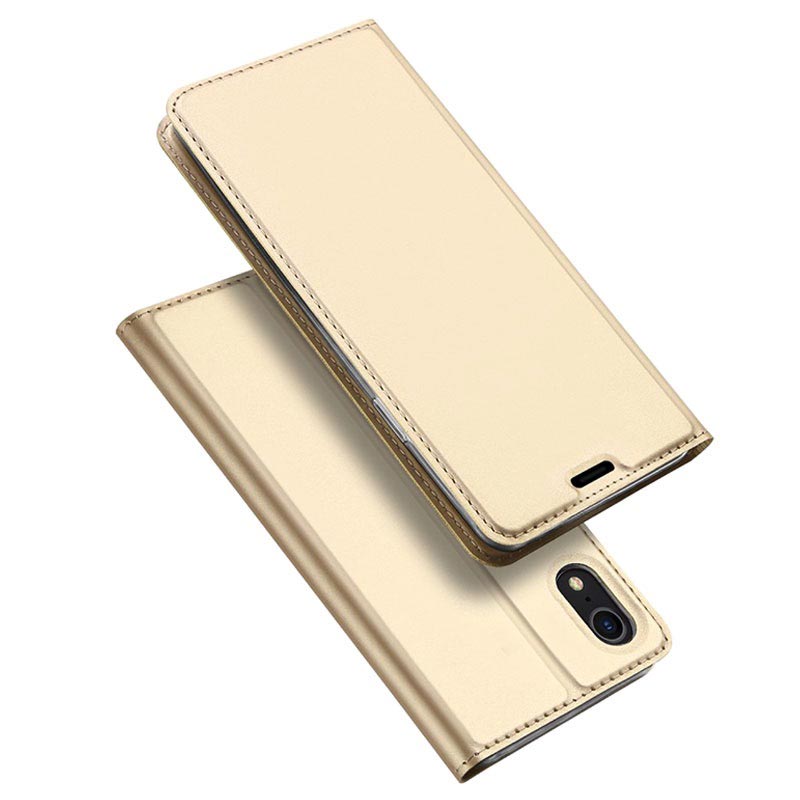 The dazzling Dux Ducis Skin Pro flip case brings femininity and style to your iPhone XR. This is a great choice for a busy woman who does not want the hassle of carrying a big purse. The wallet design allows you to carry your essential cards and IDs.
The construction is just as tough as the girls it is made for. It comes with an inner, durable TPU shell that offers great impact protection. The flap design also doubles as a kickstand for when you need that much-deserved break.
Characteristics that your iPhone XR will love:
This case comes with a magnetic closure to keep everything safe.
The raised lip around the camera will ensure no scratches ever spoil the fun.
It has precise cutouts to allow you full access to the functionality of your mobile.
The dirt-resistant Polyurethane stays elegant while protecting your phone from scratches.
Luxury Series Mirror View Flip Case: Shine Bright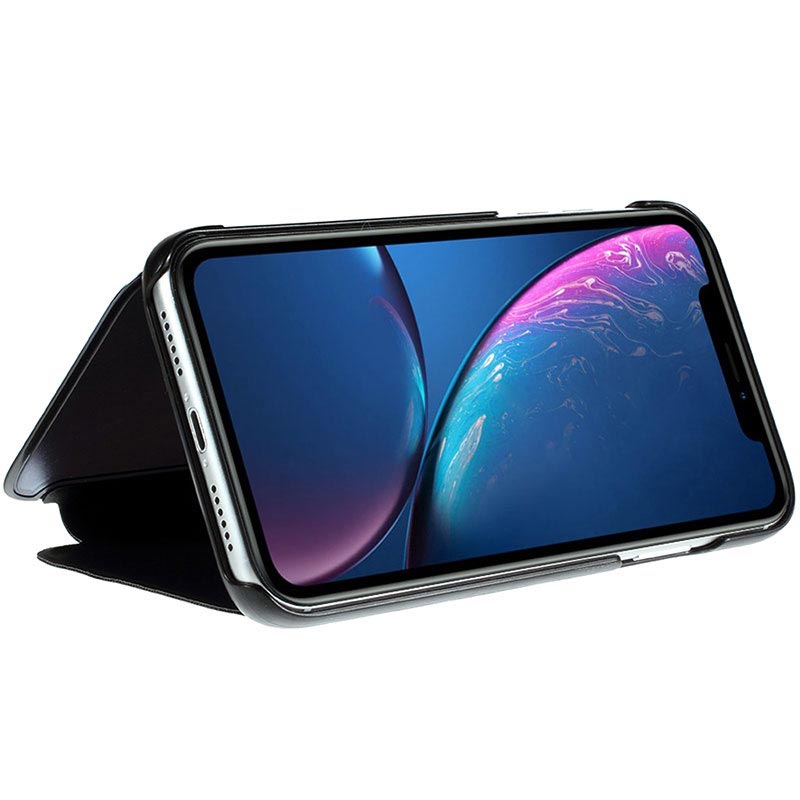 The plated mirror front Luxury Series Mirror View flip case makes for a stylish statement. You do not have to open the cover to get to your notifications anymore. The see-through feature of the front flap allows easy viewing.
This model is available in five exciting colours. The design of the case provides all-around protection to your phone. The clever construction also allows you to turn the case into a stand for your iPhone XR.
Characteristics that your iPhone XR will love:
It comes with precise cut-outs to not obstruct the functionality of the phone.
It folds into a stand for the perfect viewing angle.
The front panel comes with a plated mirror finish that allows you to view the screen.
This stylish cover enhances the user experience whilst offering great protection.
iPhone XR Covers that Go Beyond Being Just Covers
For those who live an active lifestyle, phone covers need to do more than just provide everyday protection. With our top two picks in this category, every adventure will be filled only with fun and no heartbreaks.
Active Series Waterproof Case: Deep Diving into Fun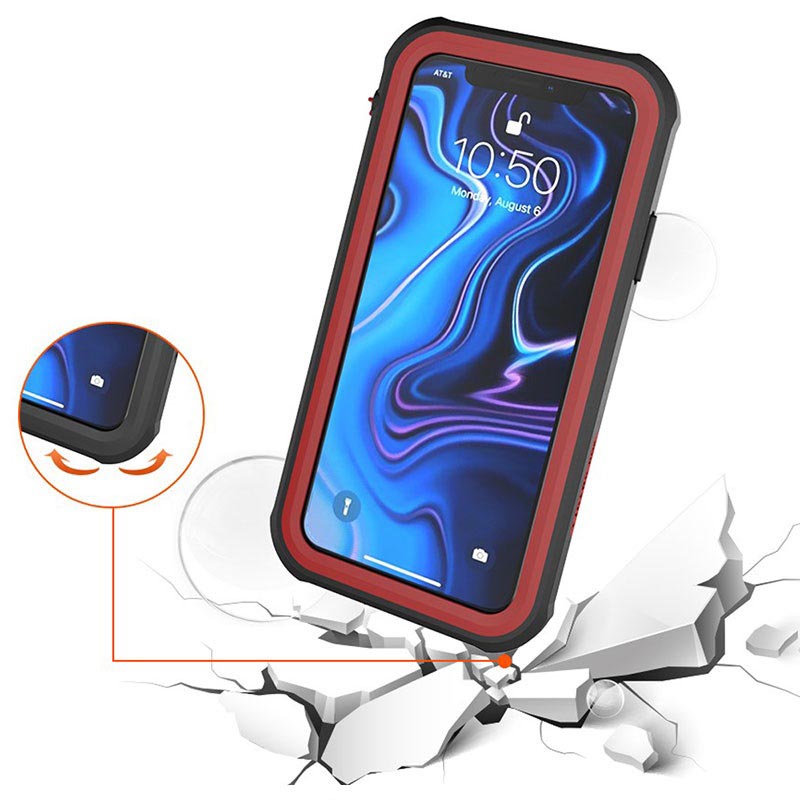 Outdoor adventures will get a lot more exciting, thanks to the active series waterproof case. This case for your iPhone XR comes with an IP68 dust and water resistance rating. This allows you to make the most of the outside world without worrying about the elements.
It completely seals your phone while allowing you full access to all its buttons and other functionalities. And thanks to its integrated crystal-clear screen protector, nothing can stop the fun.
Characteristics that your iPhone XR will love:
This is one of the best cases that offers waterproof protection for up to 10m underwater.
You can expect complete protection for your iPhone from dust, moisture, and scratches.
Use the volume key to take pictures underwater!
It also offers extremely good shock and impact protection.
Apple Smart Battery Case: Stay Powered On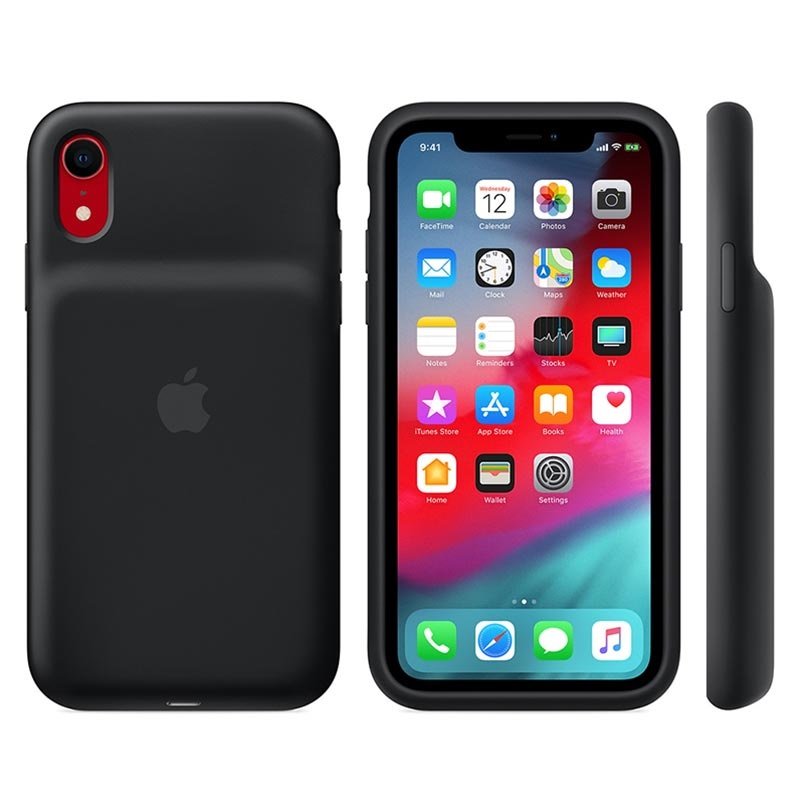 When it comes to cases, nothing compares to the original. The Apple smart battery case from Apple offers a glove-like fit for your iPhone XR. This battery pack will always keep your phone charged when it desperately needs it.
Though it adds a little weight to your phone, this case still offers good protection. The elastomer material is soft and makes installing the cover easy. Additionally, it also has a soft inner lining to prevent scratches.
Characteristics that your iPhone XR will love:
This battery pack case is compatible with Qi-certified and USB-PD chargers for fast charging.
Enjoy an additional 39 hours of talktime with this case.
The case is also compatible with AirPods and other Lightning accessories.
With its intelligent battery status feature, you will always know how much charge you have left.
Get Your iPhone XR Cover Personalised!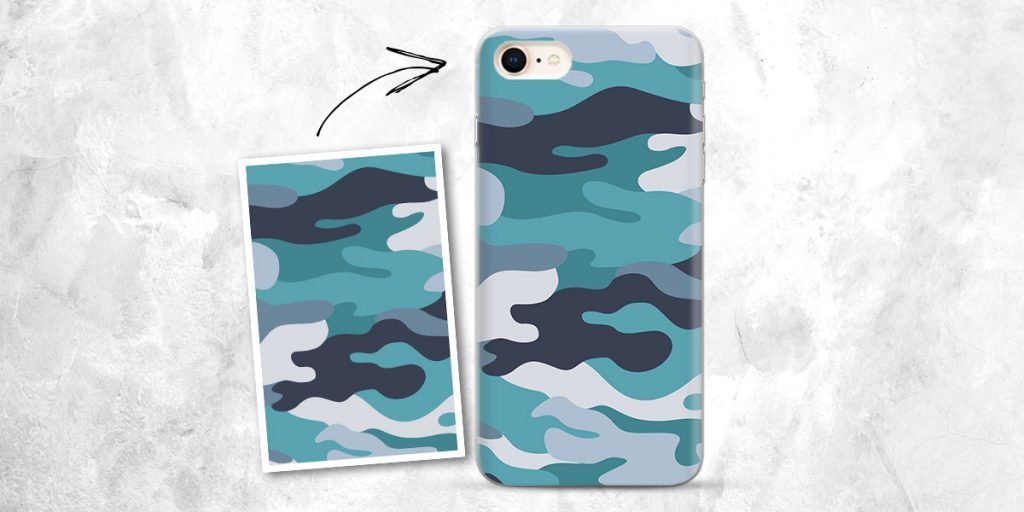 Nothing compares to a personalised cover. So why not give your iPhone XR cover a makeover? You could also get a matching set for your best friend's iPhone XS.
The steps are simple. Just click on any of the Design Your Phone Case app links on our site, and you are ready to create a masterpiece!
Follow these three simple steps to get your design or your memories onto the iPhone cover!
Step 1: Select Phone as the device. Then, select the Apple brand, followed by the iPhone model.
Step 2: Select the Case Type based on your preferences.
Step 3: Upload your design or favourite photo.
View the final product in the preview window before you click Buy, and you are all done!
iPhone XR with a New Avatar
Phone cases bring personality to your iPhone XR. While they do their job of protecting your favourite gadget, you must also keep it clean and safe. Whether your case is a Limitless 2.0 case or a Case-Mate, proper cleaning will help it last longer.
Your leather case cannot be cleaned the same way as a carbon fibre case. Learn about proper care tips and find answers to common questions in our post How to Clean a Phone Cover. Also, remember to invest in a good iPhone XR screen protector for dual-layer protection even with folio cases.
Are you looking for more ways to enhance your mobile phone experience? Let's have a chat, and find your next best purchase!