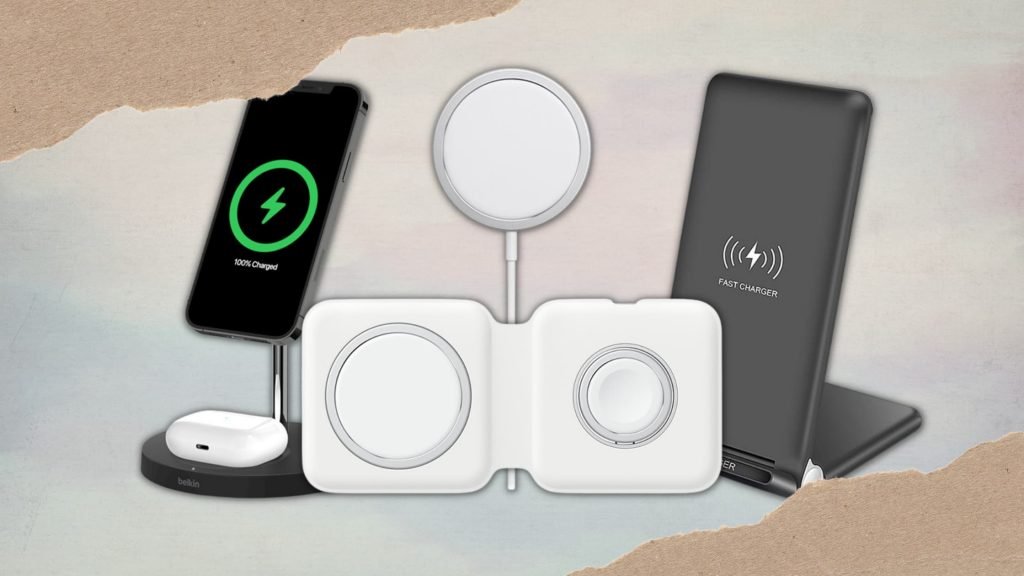 Wireless chargers are a game-changer in many households and workspaces when you need to charge your phone or other gadgets from Apple. These convenient and neat gadgets simplify the way you recharge your devices' batteries minus the swarm of charging cables for each device.
You may have doubts about wireless charging. But given how wireless is the future of charging batteries, it is a good idea to have your fears put to rest. Check out our post, Wireless Charging and the Phone Battery: Is Wireless Charging Bad for Battery? to learn more about how wireless charging affects your battery.
We highly recommend reading Answers to All Your Wireless Charger and Charging Questions to understand wireless chargers better and make the most out of them.
Best Wireless iPhone Chargers
We have handpicked five of the best iPhone wireless chargers you should consider investing in for the year 2022.
Genuine Apple MagSafe Wireless Charger, Small Size with a Big Impact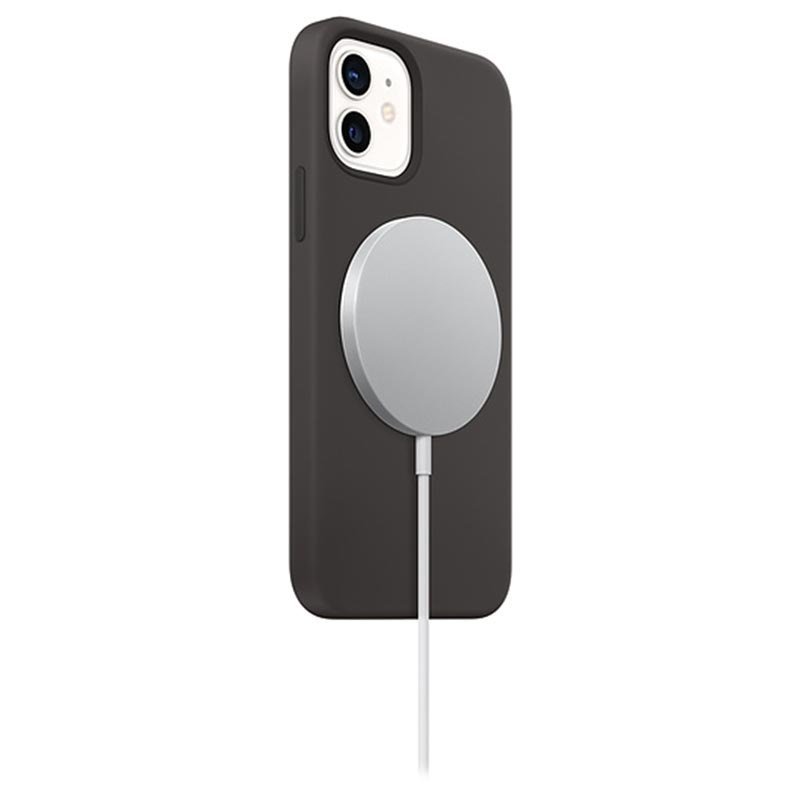 We love the minimal design of the genuine Apple MagSafe Wireless charger. This is a perfect fit for charging your iPhone 12 or 13 series. The charger comes with an integrated USB C cable allowing you to use it with power adapters of your choice.
While the magnetic alignment feature only works with iPhone 12 and above, you can still use this charger with iPhone 8 and later series. Additionally, it can also be used to recharge the batteries of your AirPods that have wireless charging cases.
Wireless charger features that make this a great choice:
Reliably charge your iPhone 8 and newer models with this MagSafe charger's support for the Qi charging standard.
This charger can be used with MagSafe compatible cases, which allows you to recharge batteries without removing the cover.
Experience fast charging capabilities with a power output of 15 watts with compatible devices.
This is also a great option for charging an AirPods Pro or an AirPods with Wireless Charging Case (2nd generation).
Genuine Apple MagSafe Duo Wireless Charger, When Two is Better than One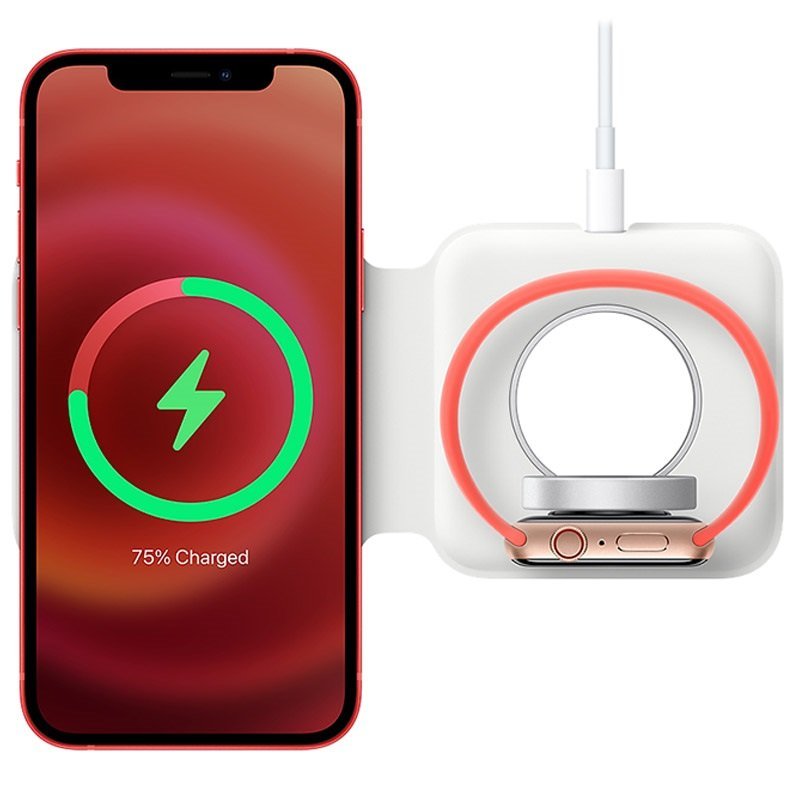 For workout enthusiasts having both their iPhone and Apple Watch charged and ready is important. The genuine Apple MagSafe Duo Wireless charger is one of the best wireless chargers for iPhone and Apple Watch.
This Apple wireless charger supports Qi wireless charging which allows you to use it with any Qi-enabled device. We also love the option to set the Apple Watch in nightstand mode by simply flipping up the dedicated charging pad.
Wireless charger features that make this a great choice:
Enjoy fast charging compatible devices with up to 11 watts and 14 watts when you use this charger with 20 watts and 27 watts (or higher) USB-C power adapters, respectively.
This MagSafe charger can be folded in half and still be used to charge your one device.
The portable design also features a nightstand mode for Apple Watches which make this a perfect choice for the bedside.
The strong magnets ensure the proper alignment of your compatible iPhones for effective charging.
Belkin BoostCharge Magnetic Wireless Charger Stand, Hands-free Use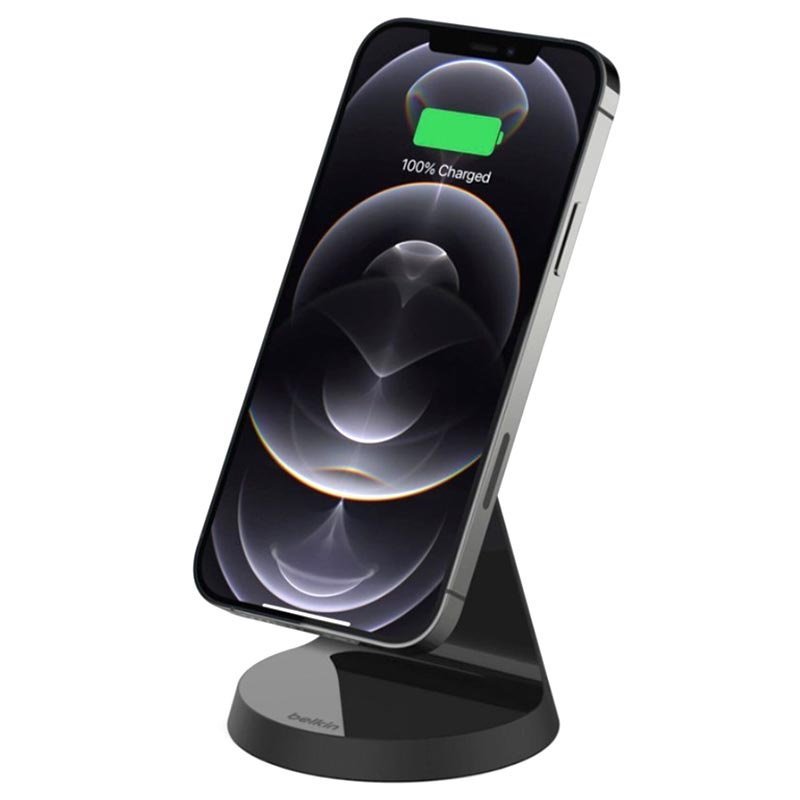 Charge your iPhone in landscape mode or portrait mode with the Belkin BoostCharge Magnetic Wireless charger stand. Its modern and artistic design does not take up much space on your desk and offers the perfect viewing angle.
The charger features an LED light that helps you stay updated on the charging status of your iPhone. This wireless charging stand comes with a 20-watt Power Delivery 3.0 Power Adapter, which means you do not have to make any additional purchases.
Wireless charger features that make this a great choice:
The charger is compatible with the MagSafe ecosystem which ensures that it is safe to be used with your iPhone.
The strong magnets in the stand ensure proper alignment of the charging coils while providing a secure hold.
You can reliably charge in vertical or horizontal positions and freely use your device while it charges.
You do not need to make any additional purchases to get started with charging your iPhone.
Belkin BoostCharge Pro 2-in-1 Wireless Charger Stand, Stylish and Resourceful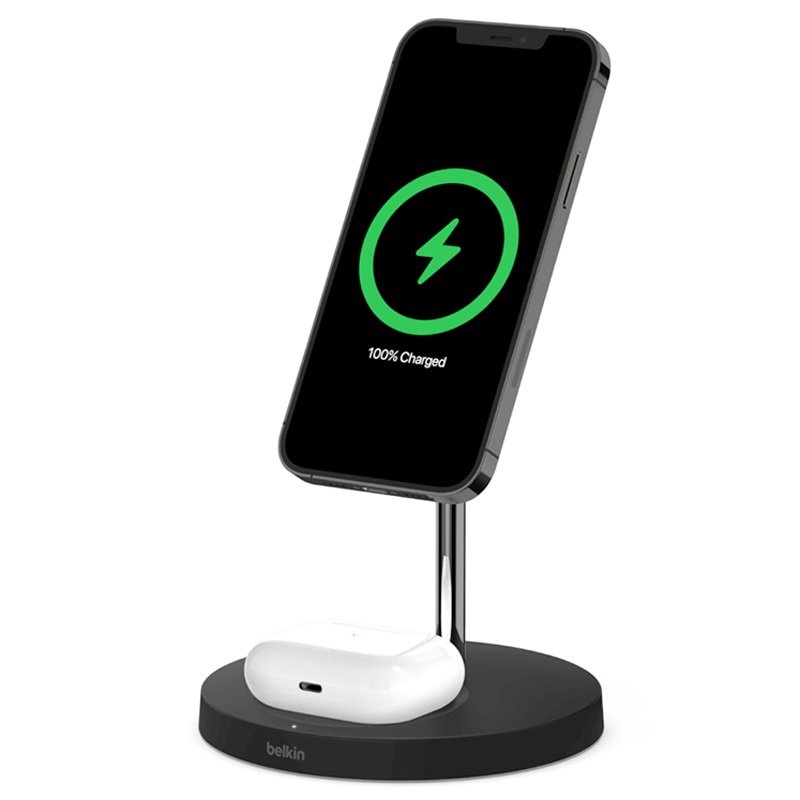 The minimal and elegant style of the Belkin BoostCharge Pro 2-in-1 Wireless charger stand will elevate your charging experience. The sleek iPhone charging stand allows you to position your phone in vertical and horizontal placements. It is also compatible with MagSafe cases.
The base of this Belkin wireless charger stand comes with a dedicated wireless charger to recharge your AirPods with wireless charging cases. Additionally, it features LED lights that help you track the charging status of your wireless earphone's battery status.
Wireless charger features that make this a great choice:
Enjoy quick charging with up to 15 watts of power output with this wireless iPhone charging stand.
The strong magnets will hold your iPhone securely in landscape or portrait mode and ensure effective charging.
The integrated Qi charger in the base will help you keep your AirPods charged and ready to use.
The charger comes with an AC wall adapter so you can get charging straight away.
Saii Foldable Fast Wireless Charger, Align to Your Needs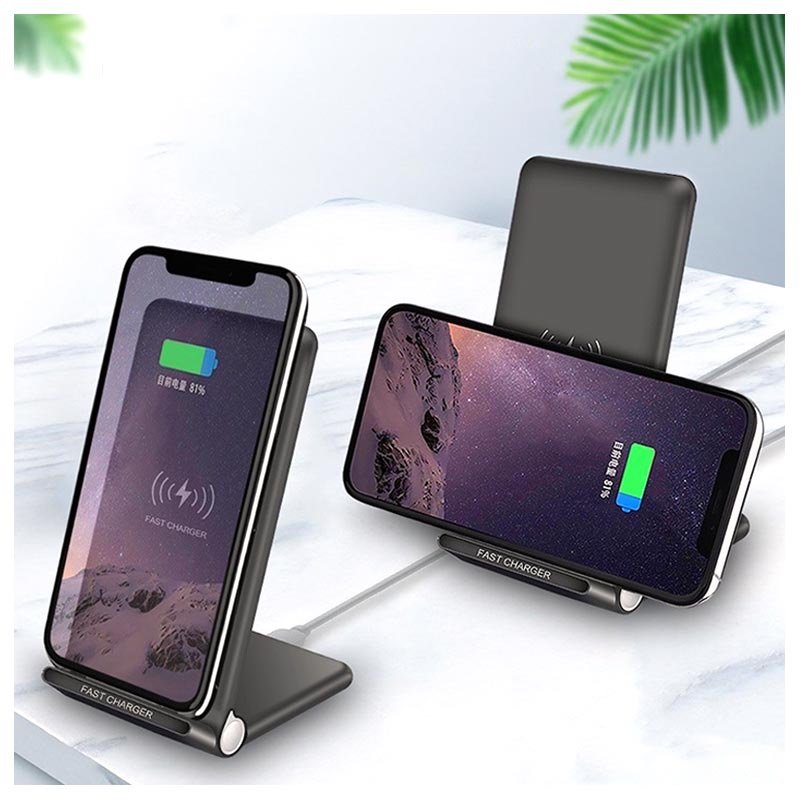 The folding design of the Saii foldable Fast Wireless charger allows you to create the viewing angle you want. This is great for when you want to convert it from a stand charger to a charging pad. It also supports a maximum distance of 10mm.
The high-quality materials and the fast-charging capability makes this a great wireless charger. You can also charge wireless charging compatible Android phones like the Samsung Galaxy. With the right adapter, your Android will be charged in no time.
Wireless charger features that make this a great choice:
The charging indicator keeps you updated on the charging status of your iPhone batteries.
Create the perfect angle with its folding design so you can continue to use your device at your convenience as it charges.
This charger supports a range of power outputs when paired with appropriate power adapters.
Thanks to its support for a maximum charging distance of up to 10mm, you can charge with your phone cover on.
Know What the Best Wireless Charger for Your iPhone is
Whenever possible, we highly recommend going for genuine Apple products. Apple products undergo stringent testing and certification, so you can be sure that the wireless charger you buy will deliver what it promises.
Furthermore, genuine Apple products are usually covered by guarantees and warranties by the manufacturer. They also come with a lot of safety protocols in place to ensure safe and reliable charging without causing damage to your device.
So, if you are searching for the best iPhone 13 wireless chargers, you will not be disappointed with an Apple wireless charger.
But if you are a little tight on the budget, third-party products can be just as brilliant as an Apple product. Since the latest versions of iPhones are part of the MagSafe ecosystem, look for chargers that are MagSafe compatible. This will also ensure you can use your MagSafe compatible covers while charging. Learn more about wireless charging with cases in our blog, Relieving All Doubts About Wireless Charging with a Case.
For families or workspaces where both Androids and iOS smartphones are used, wireless chargers that work with both dominating giants are a more preferable choice. Look for Qi-certified chargers to ensure they meet the industry standards for wireless charging.
Wireless chargers, like a 3-in-1 wireless charging pad, are ideal for charging multiple Apple devices at once. Make sure you look for proper certifications and protocols for safe and reliable charging with these types of products.
Apple iPhones and Wireless Charging
We hope our top picks have helped you narrow down your search for the best wireless charger for your iPhone. You can find many more options and products for your iPhone like iPhone covers and cases, lightning cables and more on our e-store.
Need wireless iPhone car chargers that look good too? Looking to upgrade from your old mobile phone to Google Pixel? Want to learn more tips and tricks about Apple Watch or AirPods? Follow the blog links on our site for helpful advice and curations, or get in touch with us to discuss your next purchase!