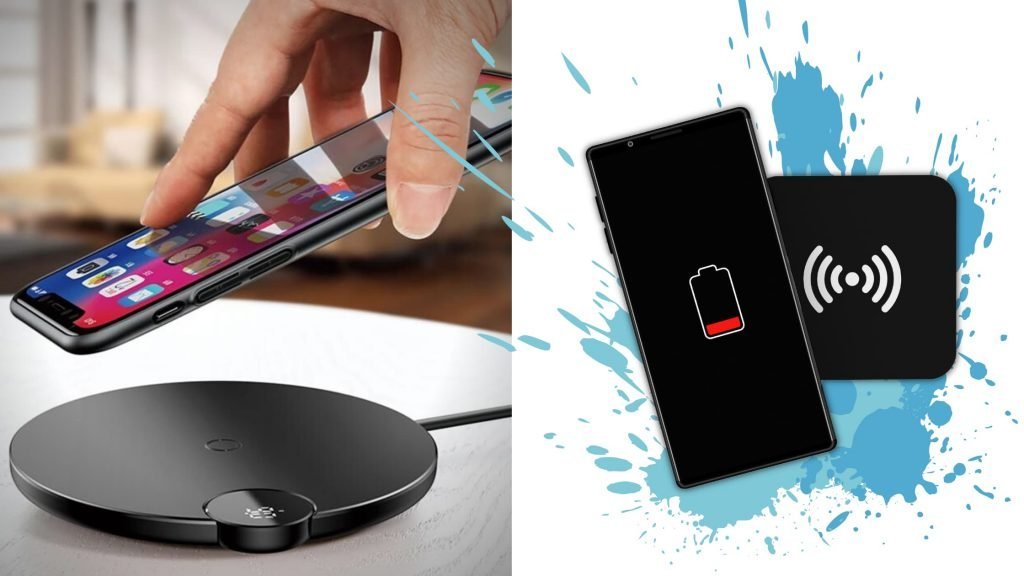 Wireless charging is the latest method of charging your smartphone battery. Wireless chargers make life simpler and reduce the clutter from having charging cables taking up space and tangling themselves up. There are a variety of options to choose from with various designs and styles, as well as the bonus functionalities they offer.
But if you are hesitant to take a dive into this new and exciting world of cable-free charging for your smartphone, tablet, and any other gadget, then this post is for you.
New technologies make us wonder and ponder about how safe and efficient they are. When you have invested quite a lot into your latest iPhone or Samsung Galaxy smartphone, finding a reliable wireless charging pad is important.
In this post, we discuss some common questions about wirelessly charging your phone battery. We also offer you some helpful tips and ways to improve your experience with wireless chargers.
How Does Wireless Charging Work?
A typical transfer of power between your wireless charger and your mobile phone battery occurs via a power transmitter and a power receiver, respectively placed within these devices. Unlike wired charging, there is no direct delivery of power to your battery.
Charging your battery wirelessly uses the principles of electromagnetism through inductive charging. The transmitter and receiver are coils through which electricity passes. When you place your device on a charging pad or wireless charging station, the electricity in their transmitter coils creates a magnetic field. This magnetic field causes electricity to pass through the receiver placed in your device.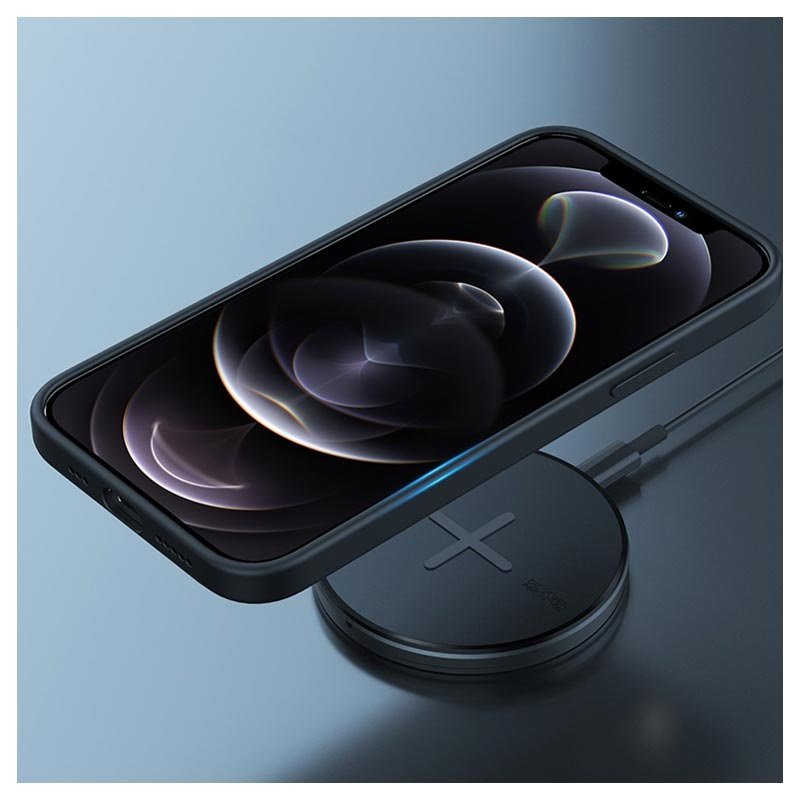 What Are the Different Wireless Charging Standards?
The two most popular standards are the Wireless Power Consortium's Qi (pronounced 'Chee') and the Power Matters Alliance's PMA standard. The two standards work in a different range of wavelengths, with the former working between the 100kHz and 250kHz band, and the latter between the 277kHz and 357kHz band.
The Qi standard, however, dominates the market and has even been adopted by Apple. Menno Treffers, the chairman of the Wireless Power Consortium (WPC), attributes this victory to the cooperation and ability of its members to understand the limitations and possibilities of its applications.
Is Wireless Charging Safe for Your Battery and for You?
Doubts about the safety of wireless charging primarily arise from hearing the words 'electromagnetic fields' or 'EMFs'. Although wireless chargers do produce a certain amount of radiation, the amount is quite low. Additionally, the chargers are active only when in use.
Another concern is heat dissipation. All electronic items produce heat to a degree. The heat produced might have some effect on the power transmitted to your battery. However, with extensive testing and the evolution in safety protocols, wireless chargers are safe for charging your battery.
Many wireless charging accessories feature a host of safety protocols that can include automatic shutting down of charging once the full battery capacity is reached, or when excessive heating is detected.
Is Wireless Charging Better than Wired Charging for Battery Health?
Both forms of charging have almost the same effect on the battery. The difference lies in how long you are charging your device for. Since power transfer also results in the generation of heat, rising temperatures are something to consider.
With fast charging, the higher rate of charge results in your phone getting hotter. (Learn about fast charging with our Fast Charging Guide. The rise in temperature is usually noticeable with wired chargers.
A genuine, Qi-certified charger will ensure all the necessary precautions are built into it to prevent damage from overcharging and overheating your battery. You will also find some of these chargers with cooling fans and other such accessories.
The choice between the two different chargers is ultimately about convenience.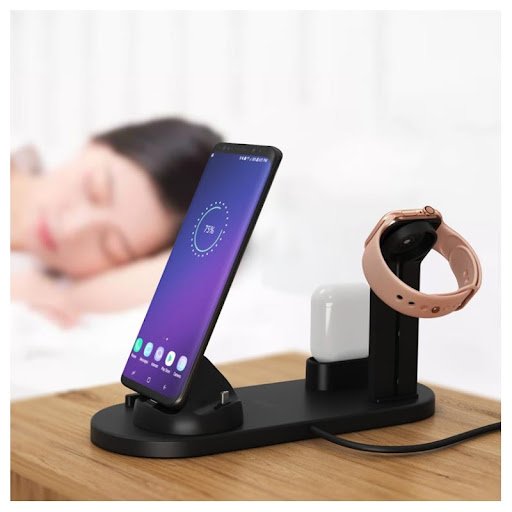 Do Wired Chargers Charge Batteries Faster than Wireless Chargers?
Both types of charging offer fast-charging features with compatible devices. However, wired charging does charge relatively faster than wireless charging since there is no intermediary stage. Wireless chargers lose about 20% to 30% of their power during the transmission process.
Additionally, cases and other accessories can interfere with the wireless charging process, which can further reduce their efficiency as well as the ease of use in comparison to wired charging. You can learn more about different issues with wireless charging in our guide.
Does Frequent Wireless Charging Degrade Battery Life?
Let us first understand the term 'depth of discharge' (DoD) to get a better idea about how to answer this question. For your battery to last longer, the amount that the battery drains between charges should ideally be reduced. Therefore, the phone's battery lifespan actually increases when the depth of discharge, which is the amount of consumed battery charge, is lower.
Additionally, batteries will usually have their capacity reduced by 20% after 500 charging cycles. Therefore, frequent wireless charging cannot be blamed for the inevitable reduction.
If you use your mobile phone or other gadgets frequently, you might be putting them on your wireless charger quite frequently. However, this is not a concern, as many smartphones and other handheld devices make use of lithium-ion batteries, which thrive on being charged in short bursts. We recommend that you keep your batteries between 40% and 80% charged.
However, if your frequent charging routine involves keeping your device on charge for longer than is required, it could be potentially problematic. Wireless chargers, without an automatic charge shut-off feature when the battery is full, may continue to deliver power. This can result in overheating your device, which can affect the battery and potentially the circuitry.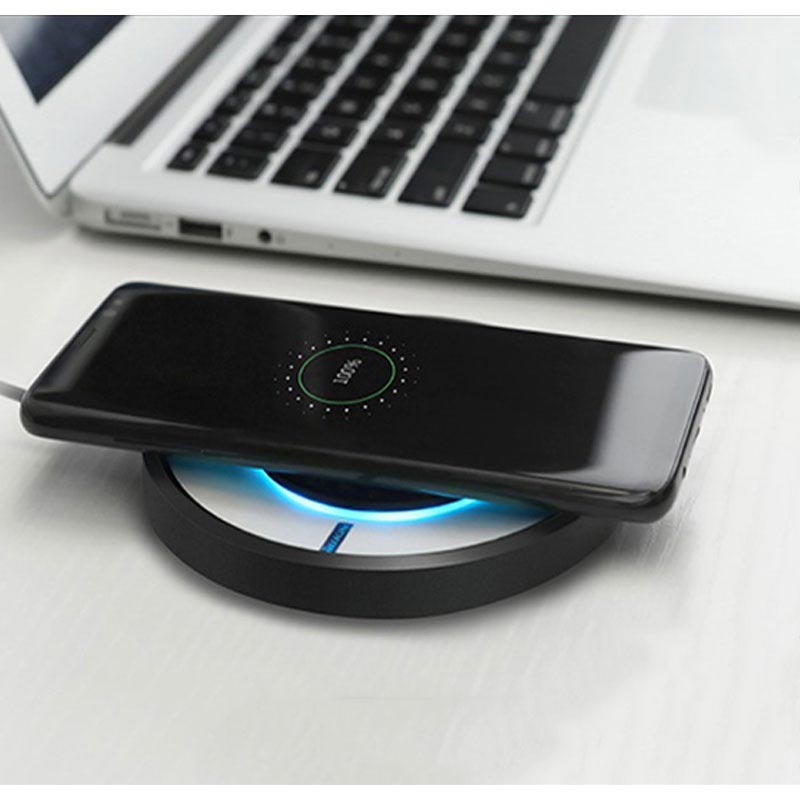 Why Does My Wireless Charger Drain My Battery?
Since power is transmitted in only one direction with a wireless charger, the charger can't be draining your device's battery. Check if your device charges with a wired charger, or even just a different charger. If it does, then there is a possibility that your wireless charger is broken and is giving the impression that it is draining the battery.
Most phone battery dips are more likely to be because of software issues, such as constantly refreshing background apps, keeping your Bluetooth and GPS turned on, or keeping your display on Always-On mode, these are some reasons, amongst others, that could be the cause of battery drain.
It can also be a potential hardware issue with your device. You can learn more about how to improve your phone's battery life with our ultimate guide to increasing phone and iPhone battery life.
Why is My Phone Overheating When Wirelessly Charging?
If your wireless charger does not come with protective protocols against overheating, it can lead to the overheating of your phone. This is usually the case with uncertified and knock-off chargers that do not follow appropriate wireless charging standards.
If the charger is not the problem, then it can be the cover. Not all mobile phone covers can be used at the same time as a wireless charger. Metallic covers and thick protective covers, for example, can trap heat which can, in turn, overheat your phone. Learn more with our post, Relieving All Doubts About Wireless Charging with a Case.
A hardware issue may also cause overheating when wirelessly charging your phone. It is important to get your mobile phone checked for any damaged components as overheating can result in the faster degradation of your device. You can trust our experts to diagnose and repair your mobile phone issues.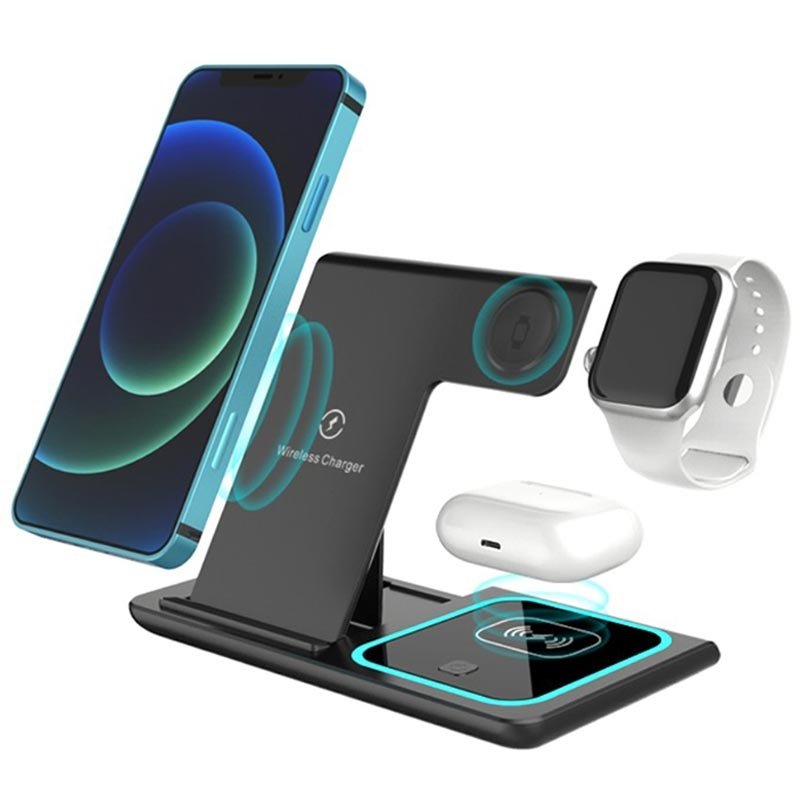 Can Wireless Charging Overcharge My Mobile Phone Battery?
Batteries cannot be charged beyond their capacity, even with a wireless charger. However, continued delivery of power can cause overheating, if the appropriate protocols are not in place in your wireless charger. As we have discussed, overheating can cause potential damage to your device and its battery.
We also do not recommend that you charge your battery to 100%. Ideally, keeping the battery charged up to 80% is beneficial. Always charging your phone battery to its full capacity can lead to the battery degrading much quicker.
Things to Remember About Wireless Charging
Although wireless charging is a hassle-free approach to getting your batteries to be fully charged, there are some Do's and Don'ts you must follow.
Even though it is called a wireless charger, it still needs to be plugged into a power source. You must use an appropriate wattage power adapter for your charger to deliver on its promise.
If your device does not support compatible wireless charging standards, such as Qi charging, or does not have the required hardware, it cannot be charged wirelessly. You can take advantage of wireless charging covers or receivers to use this charging technology.
Another potential obstacle is the alignment of the coils in your devices. The coils need to be properly aligned for the charge to be delivered. In magnetic chargers, such as MagSafe chargers for iPhones, the magnets help with the alignment.
You should also consider any gaps introduced by your covers and cases between your charger and your mobile phone.
Go Wireless with Wireless Charging
Wireless chargers are a great way to recharge your phone battery. However, there are some disadvantages to it as well. In comparison to wired chargers, these chargers do not efficiently use electricity. They cannot be used with certain phone accessories and require the alignment of coils for delivery of the charge.
We hope we have helped you learn more about wirelessly charging your phone battery and other devices. Are you looking for more helpful information or are you in need of a charger upgrade? Get in touch with us to find the best chargers and more!