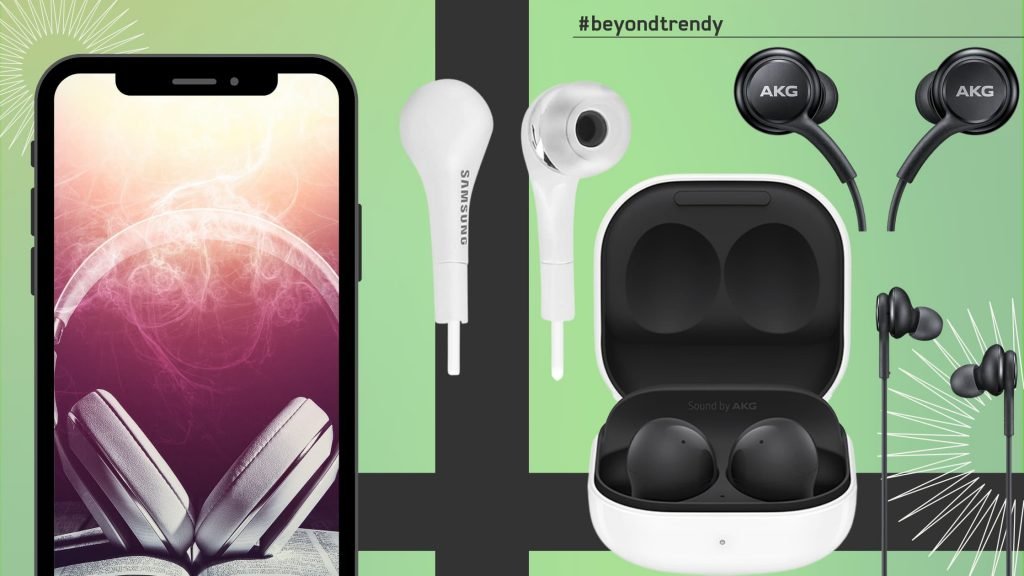 Among Android smartphones, Samsung smartphones lead the market. Their reliable performance and innovative designs, as seen with the Samsung Galaxy Z Flip3, make the Samsung smartphone a preferred choice for many smart gadget enthusiasts.
And while having the best Samsung smartphone makes you stand apart from other Android users, equipping it with the right Samsung mobile phone accessories is important. There are many brands that sell amazing phone accessories, but as we all know nothing beats Samsung's original mobile accessories.
Whether it's an original Samsung case or original Samsung batteries, these accessories are designed by Samsung to fit their smartphones with precision. In comparison to third-party Samsung accessories, genuine accessories can guarantee durability with their high-quality materials and may also come with warranty coverage.
So, which of Samsung's original accessories do we recommend you invest in?
Samsung Covers, Cases, and Screen Protectors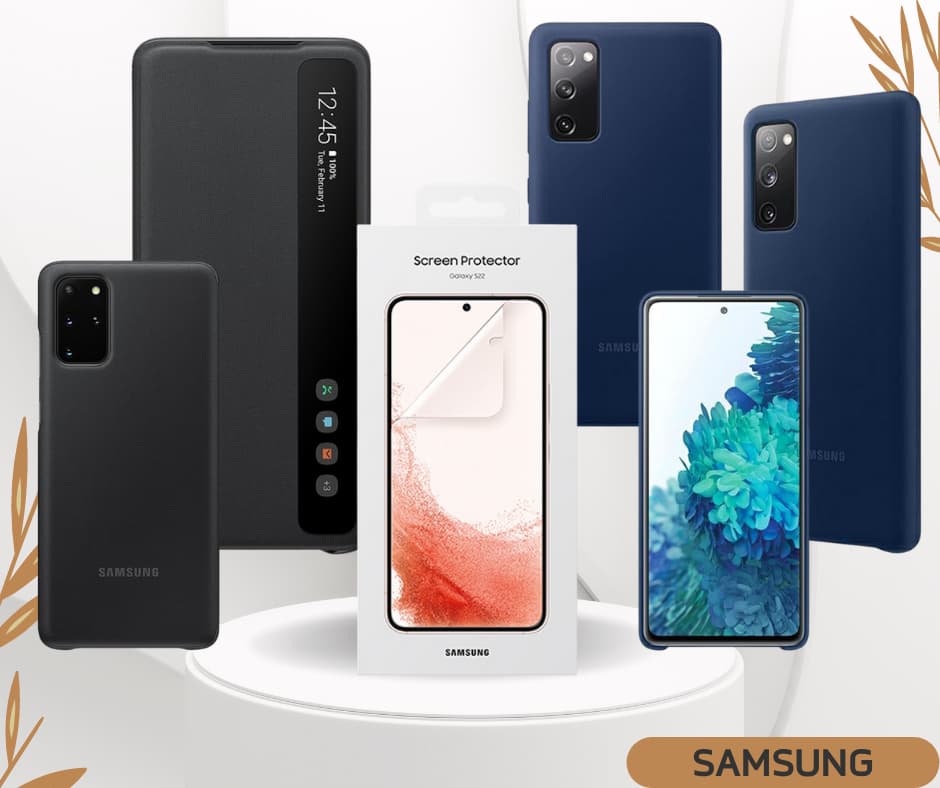 One of the first must-have accessories for absolutely any phone is a cover or case. Every Samsung phone has its own unique design, which means that not just any cover or case will do. And with the innovation of flip and fold designs, going for Samsung's original case may sometimes be the only choice if you are looking for durability.
Samsung's original cover for Galaxy S20 Plus smartphones comes with a clever semi-transparent front that lets you view the time, battery life, incoming messages, and calls without opening the cover. This is just one example of how Samsung's covers and cases are designed to go well with their smartphones.
Of course, you can also find simple covers such as the silicone cover for Samsung Galaxy S20 FE. These are also designed with precision cut-outs that align perfectly with the ports and buttons to ensure your access is not obstructed.
In addition to protecting your smartphone using a Samsung original case or cover, a screen protector is also a good investment. Samsung's original screen protectors for your Samsung smartphone provide the perfect fit without the unsightly edge of an unprotected display or an overhang.
Take for example the original Samsung Galaxy S22 5G Screen Protector. The barely noticeable design also comes with an anti-scratch and anti-fingerprint coating that offers an added layer of damage protection. The kit comes with everything you need to put the protector on your display including a microfibre cloth, a dust removal sticker, and a squeegee.
Samsung Original Chargers and Batteries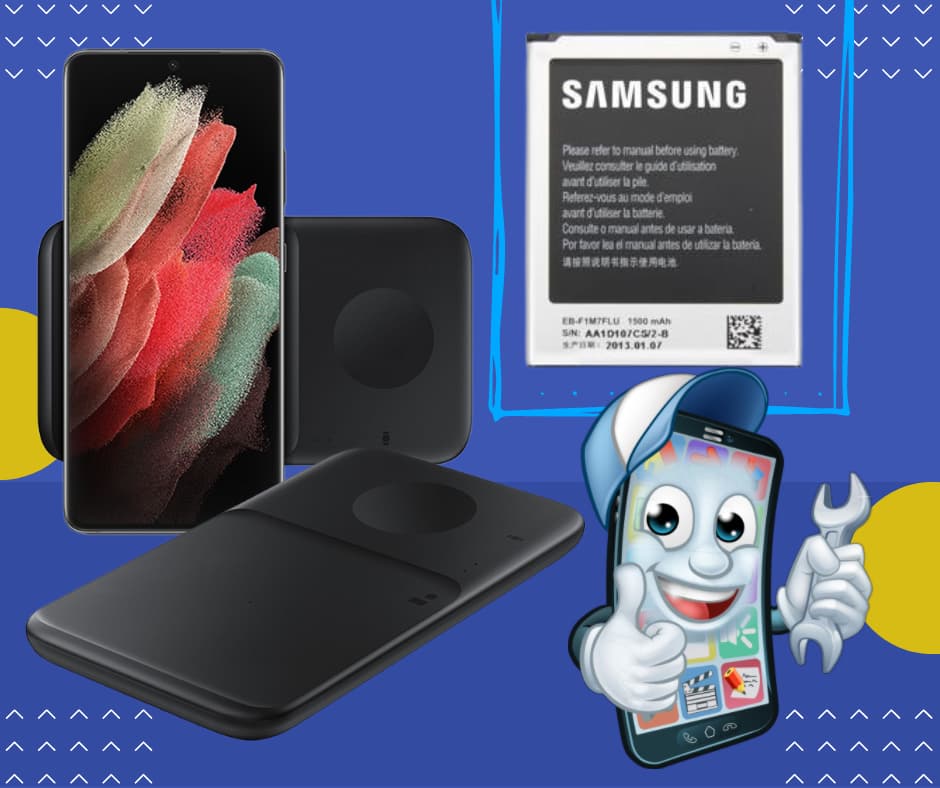 No phone can survive without its batteries. A good charger will ensure your device is charged reliably and efficiently. When you purchase third-party chargers, there may be a risk of them not having the right safety features and power delivery protocols.
Purchasing an original Samsung charger or power adapter ensures that your Samsung smartphone charges safely without the worry of there being any kind of accidents or damage. Since charging your smart devices has gone wireless, we highly recommend investing in the future of charging gadgets; a wireless charger.
The Samsung Wireless Charger Duo EP-P4300 is a great wireless charger to get started with. It comes with two charging areas that allow you to wirelessly charge up to two devices simultaneously. This charging pad supports fast inductive charging of up to 9W on compatible Samsung Galaxy devices. What we love about this charger is its wide range of compatibility with Qi-compatible devices, including Apple's iPhone.
We highly recommend checking out the blog post "Answers to All Your Wireless Charger and Charging Questions", to learn more about wireless charging and related queries.
While a good charger takes care of recharging your Samsung smartphone's battery, it might not always be the answer to your battery issues. With our Ultimate Guide to Increasing Your Phone's Battery Life, you might figure out the cause, and perhaps even the solution.
Even after trying all the possible solutions, if your phone is still suffering, then maybe it is time to get your battery replaced. If you have the skills to fix your Samsung smartphone yourself, then make sure you use Samsung's original batteries as these are safe for your device. We carry a range of spare parts, such as the Original Samsung Galaxy S3 Mini battery and more, to help you.
However, when it comes to electronic gadgets, we highly recommend leaving the task to the experts. Our Samsung smartphone repair services are handled by experts that are proficient in this field. You can expect a thorough diagnosis and excellent repairs and solutions at a great price with us.
Samsung Earphones, Earbuds, and Other Audio Accessories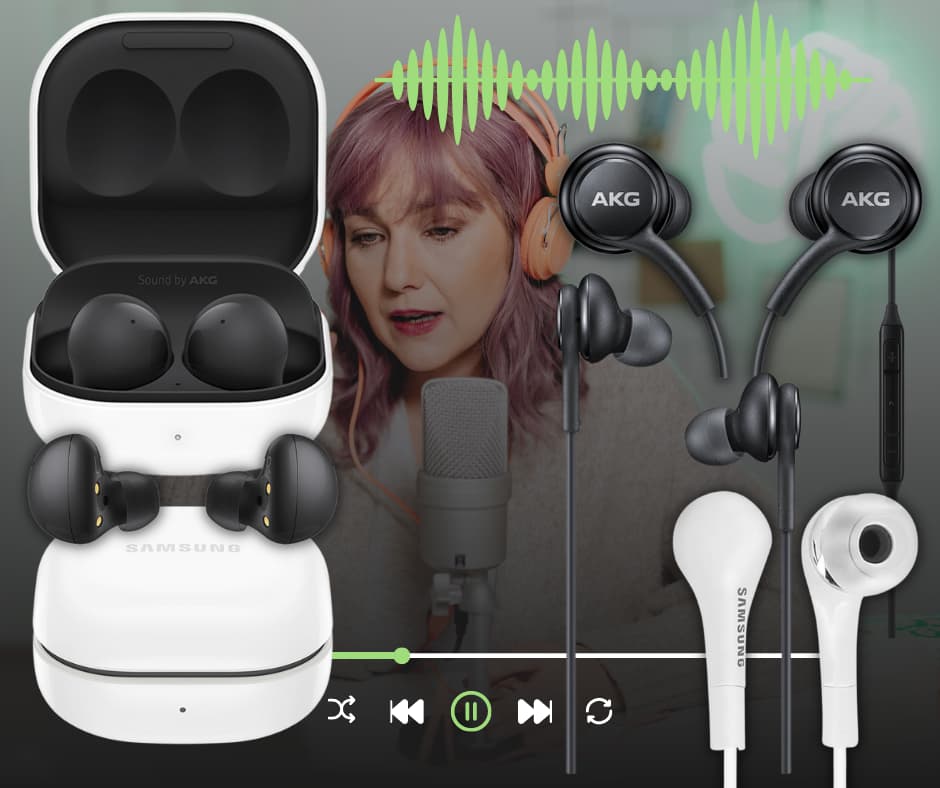 Whether you need a background score on your way to work, or want to go hands-free on your calls, earphones and earbuds are the way to go.
Samsung's original earphones, like the Samsung USB Type-C Earphones EO-IC100 and Samsung EHS64AVFWE stereo headset, continue to be popular choices. For many, they are a favoured choice because they are less likely to be lost, unlike wireless earphones.
But the future is wireless. So, if you want to buy another great original from Samsung's audio collection, then the Samsung Galaxy Buds 2 SM-R177 is a good first purchase. In comparison to wired earphones, wireless earbuds offer so much more for your Samsung smartphones and other devices when it comes to sound quality.
Samsung has mastered its audio accessories to deliver you incredible sounds and enhanced auditory experiences with features like Active Noise Cancellation and Enhanced Ambient Sound modes. You can also find Samsung Bluetooth speakers that can turn your smartphone into a DJ booth.
Other Useful Samsung Smartphone Accessories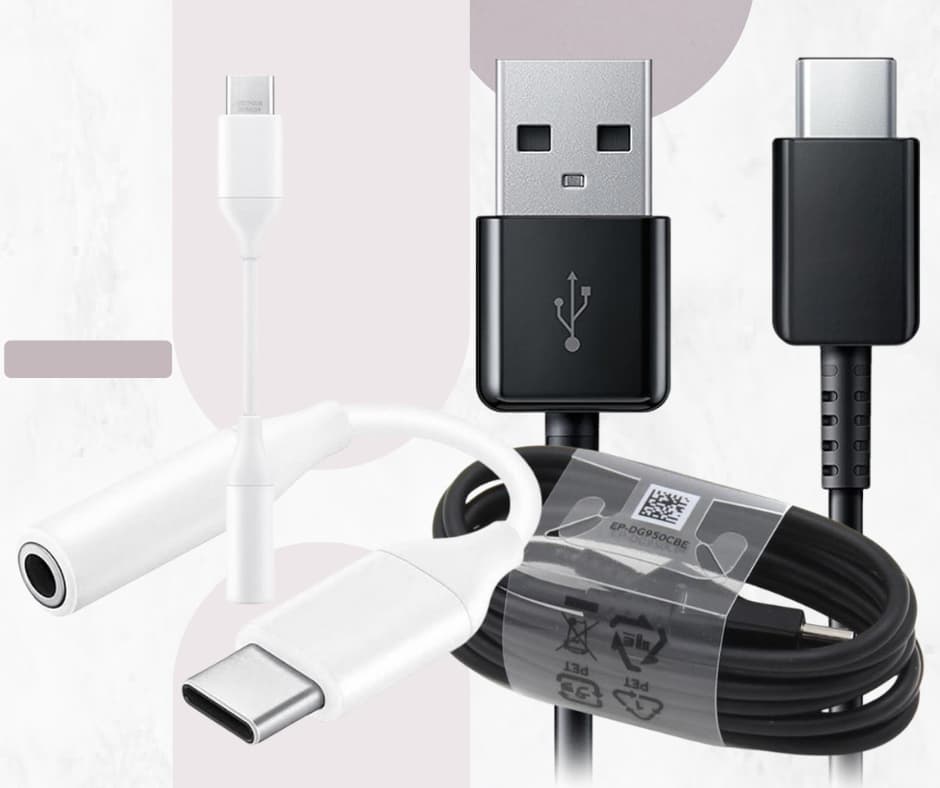 Mobile phones are evolving to incorporate technologies of the future. Whether it is the Samsung Galaxy Z Fold's folding screen or Samsung's wireless charger, change is inevitable. But sometimes you need to find a balance between the old and the new.
With Samsung devices opting for USB-C type ports and forgoing the 3.5mm audio jack port, wired earphone users may feel left out. The solution is a Genuine Samsung USB-C to 3.5mm Headphone Jack Adapter. This adapter allows you to convert your USB-C port to accommodate a 3.5mm headphone jack.
There are many such cables and adapters that allow you to make the most of your Samsung smartphone. Another great cable for your Samsung smartphone is the Samsung EP-DN950 USB-C cable that comes with USB-C and USB-A type connectors. You can use this to connect your smartphone to external devices and serve as an on-the-go (OTG) device or as a charging cable.
Purchasing genuine Samsung cables, adapters, or any other accessories ensures that they meet the industry standards and are safe to use. You do not want to end up damaging your smartphone by paying a lot for third-party products that do not meet the proper safety and manufacturing protocols.
Genuine Samsung Accessories For The Win
We hope our post has helped you understand the value of investing in original Samsung mobile phone accessories. If you are looking for more great products for your Samsung phone or want to grow your collection of Samsung smart gadgets, then get in touch with us.We have a huge collection of products that help simplify life and even make for great gifts! And if you just need more insights, tips and tricks, or maybe you want to keep an eye on Samsung's competitor (iPhone 14 Rumours) you can find it all with us. Let's have a chat!