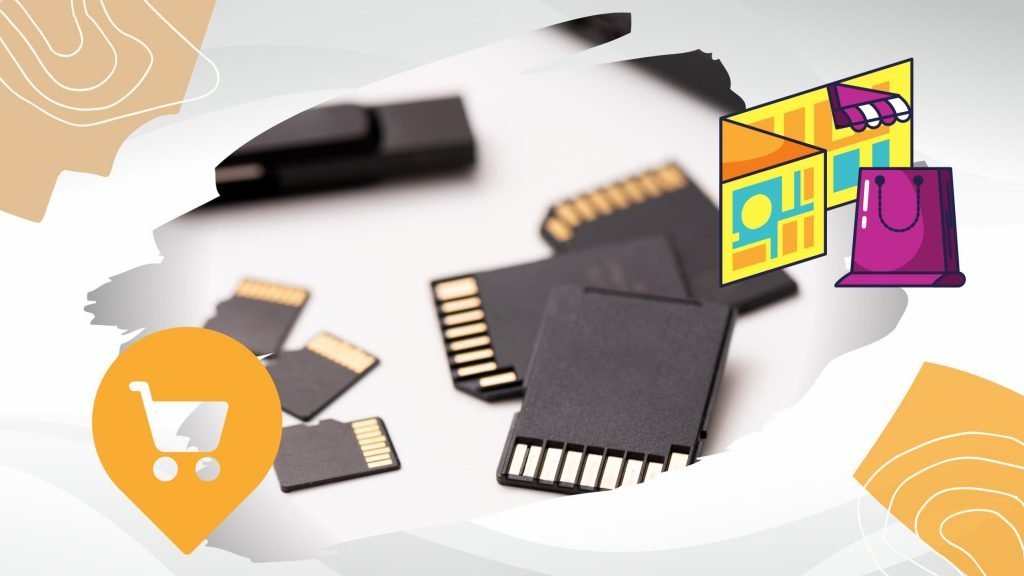 Your camera will not be able to save any photos if you do not put a memory card into it. Digital devices rely on memory cards for many of their storage needs. Whether you need a microSD or something with larger storage space, will depend on a few factors.
In this post, we will help you understand the different types of SD cards available to you. You will also find answers to a few commonly asked questions. By the end, you will have a better idea as to which memory card to buy.
What is a Flash Memory Card?
In order to understand what a memory card is, let us understand what flash memory means. This will also satisfy your curiosity about how a memory card works.
As you may know, your storage cards like the SD and microSDXC cards can hold data even if they are not connected to a power source. This is because they are non-volatile storage cards, which also means they are protected from disruptions like power outages.
Additionally, these storage cards utilise flash memory which is a type of erasable read-only memory (EEPROM). This memory type allows reading and writing of data in an energy-efficient manner with high speeds.
And since they do not involve any mechanical parts as they are solid-state media, mechanical problems in data transfer are rarely an issue.
What are the Different Types of Memory Cards?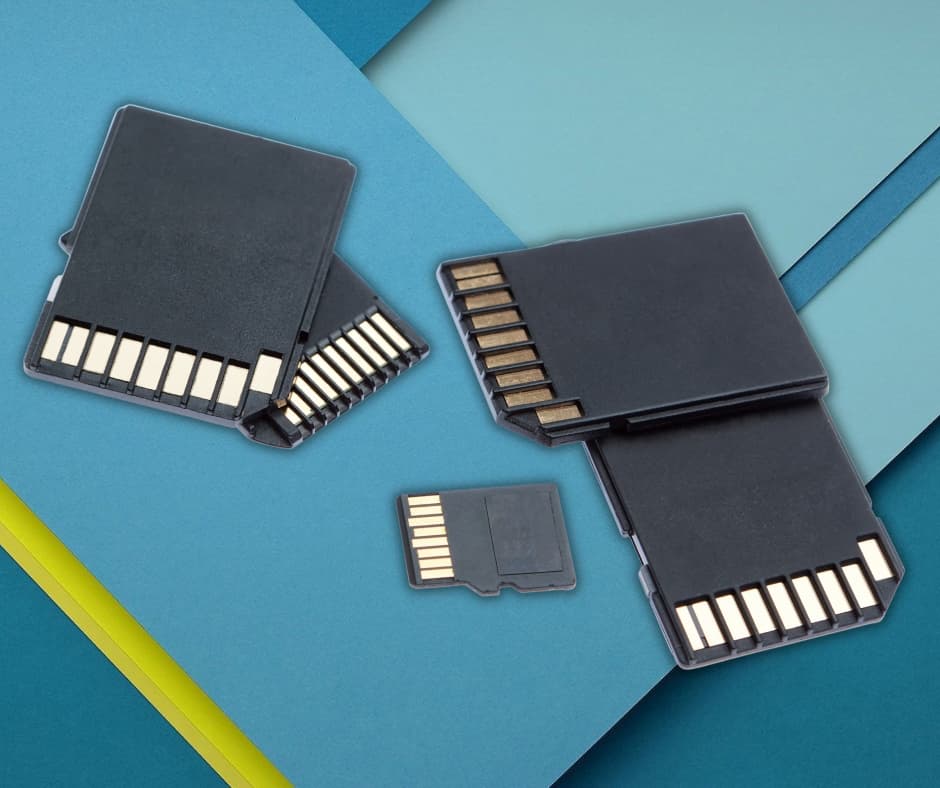 Now that you have understood what flash memory cards are, and how they work, let us look at the different storage cards.
While a memory card for phones can also serve as a memory card for cameras, the latter device supports other types of cards as well. Knowing the different types will help you in making the right choice for your device.
Secure Digital (SD) Memory Card: Standard SD cards measure 32 × 24 × 2.1mm with a typical capacity of 4GB. You can find these used with laptops, computers, and digital cameras.
Secure Digital High Capacity (SDHC) Memory Card: SDHC cards have the same dimensions as the standard SD cards and follow version 2.0 of SD specifications. These are available in storage capacities ranging between 4GB and 32GB. These are used with compatible laptops, computers, digital cameras, and DSLR cameras.
Secure Digital eXtended Capacity (SDXC) Memory Card: SDXC cards come with higher capacities than the SDHC memory cards, starting at 64GB and are theoretically capable of holding 2TB of data.
microSD Memory Card: These are smaller than the standard SD cards and find their primary uses in portable devices like mobile phones, digital cameras, and tablets.
microSDHC Memory Cards: Similar to the microSD cards, these are high-capacity memory cards with up to 32GB storage and a transmission speed of 10MB per second. These are, however, not backwards compatible with older microSD devices.
microSDXC Memory Cards: These micro memory cards have a similar storage capacity to the SDXC card and offer faster data transmission. However, devices need to have a microSDXC-compatible card slot to use it.
Compact Flash Cards: These offer a high transmission rate and larger storage capacities in comparison to the SD card. However, Compact Flash cards are larger in physical size and are primarily used in DSLR cameras and the like.
How to Choose the Right Memory Card
In this section, we will look at the technical aspects that you should consider when buying a memory card for your tasks.
Parameter 1: Speed Classes
Speed classes become important when your task needs high-speed transmission. While the SD Association does not have definitions for each speed class, the speed rating guidelines do help when you are wondering how to choose the one for recording high-resolution video.
You get four different speed classes in SD cards.
| | |
| --- | --- |
| Speed Class | Read/Write Speed |
| Class 10 Card | 10MB/sec |
| Class 6 Card | 6MB/sec |
| Class 4 Card | 4MB/sec |
| Class 2 Card | 2MB/sec |
In addition to the above, two Ultra High Speed (UHS) speed classes exist. UHS speed class 1 (U1) offers 10MB/sec read/write speed, while class 3 (U3) offers a speed of 30MB/sec.
There are also Video Speed classes that help you decide which camera memory card to buy for videography.
| | | |
| --- | --- | --- |
| Speed Class | Read/Write Speed | Video Format |
| V90 | 90MB/sec | Up to 8K Videos |
| V60 | 60MB/sec | 4K Videos |
| V30 | 30MB/sec | HD/Full HD Videos |
| V10 | 10MB/sec | Standard Videos |
| V6 | 6MB/sec | Standard Videos |
Parameter 2: Physical Size
The size choice will depend on what your device supports. SD memory cards are available in three sizes. The standard SD cards are a common choice for many digital cameras and have a physical size of 32×24×2.1mm.
The miniSD card, on the other hand, measures 21.5×20×1.4mm and is far lighter in weight than the standard card. They were designed for mobile phones, however, with the latest microSD cards, they have become an uncommon sight.
MicroSD cards are the most popular choice when it comes to memory cards. These measure 15×11×1mm and weigh about 0.25 grams. Their use ranges from smartphones to drones.
You can find adapters that will allow you to use a microSD card in an SD card slot. However, these are beneficial when you want to transfer data. If your device does not support microSD, using an adapter may simply not read/write the data as expected.
Parameter 3: Storage Size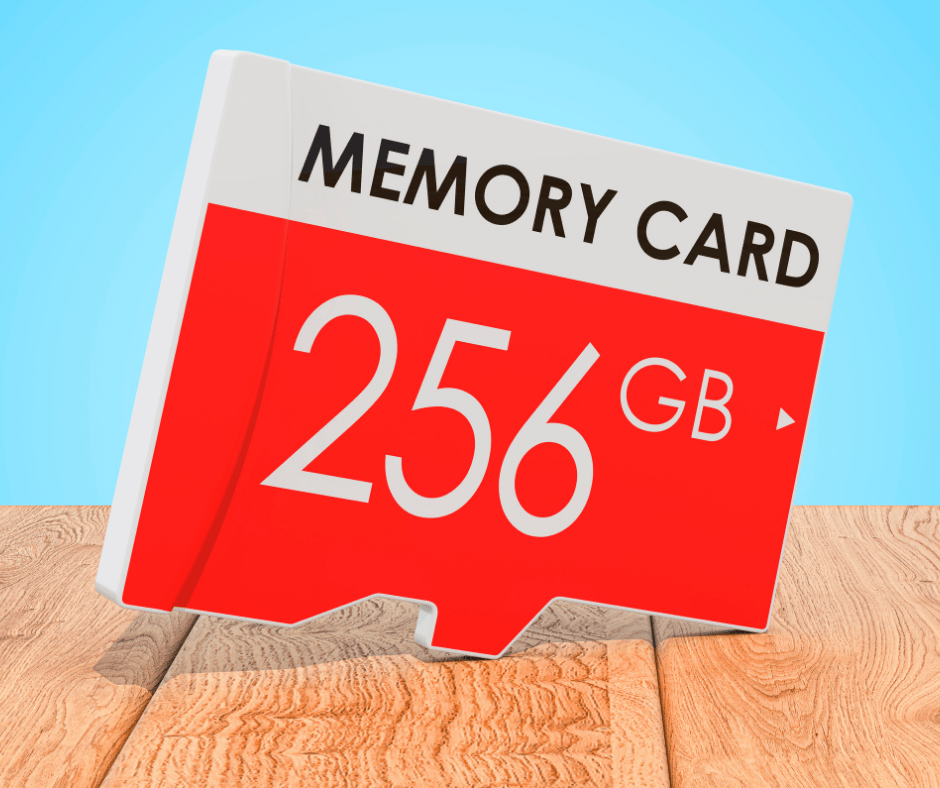 The choice of card storage capacity will depend on your usage. The standard capacity SD cards come in capacities ranging from 1MB to 2GB; you can also find them in 4GB capacity, though it is not the standard.
The most common SD and SDHC cards offer capacities of 2GB all the way up to 32GB. These are supported by the majority of the devices available today. On the other hand, you can get 32GB up to 2TB storage with SDXC cards, however these are less common.
Frequently Asked Questions About Memory Cards
In this section, we answer some commonly asked questions about memory cards and their applications.
What is a TF memory card?
TransFlash cards which were also known as TF or T-Flash was the original name for micro SD cards. These were introduced in 2004 by SanDisk as the smallest memory card to store digital data.
What are the different types of memory cards for cameras?
Your camera will have dedicated slots for memory cards. Depending on the compatibility you can choose between SDXC, SDHC, and SD, though SD cards are not as popular. While microSD can also be used in SD slots using an adapter, it is not recommended as there is a risk of corruption of data.
SD cards are sufficient if you intend to take photos, but for videos, a high capacity and higher speed class SDXC or SDHC cards are recommended.
How many photos can a 16GB memory card hold? What size memory card do I need?
The higher the storage capacity of your memory card, the higher the number of photos it can store. Considering that an average photo takes 30MB storage and that 1GB is equivalent to 1000MB, the following table summarises the approximate number of photos each capacity can hold:
| | |
| --- | --- |
| Capacity | Number of Photographs |
| 16GB | 533 |
| 32GB | 1066 |
| 64GB | 2132 |
| 128GB | 4264 |
| 256GB | 8528 |
How do memory cards work in cameras?
Information from your camera's lenses and sensors, that is the light and colour data, are recorded by your device. This information is then packaged into a single file and stored on your memory card's file system.
Which memory card is best to buy for a smartphone? Which class of memory card is best for a mobile?
Before purchasing a memory card for your mobile phone, ensure that it is supported. Many of the latest smartphones do not offer the option for external memory as they rely on internal memory and cloud storage.
If your mobile phone supports a memory card, it is most likely the microSD type. This can have its own dedicated slot or a shared slot with the SIM card. You should also check which type of SD it supports, as micro SDHC cards are more common than micro SDXC cards.
If you want data to be written and read faster, then opt for the high-speed class. In most cases, speed classes 4 and 6 are sufficient for mobile phones. Currently, no smartphone supports the UHS standard of transfer, so they are not a parameter to consider.
Is Nano a type of SD card?
Functionally, Nano memory cards are the same as SD cards. These cards were introduced by Huawei and are 45% smaller than SD cards. The design fits in perfectly in Nano-Sim card trays. These cards are available in 64GB, 128GB, and 256GB capacities with 90MB/s read speed.
Why should I use an SD card reader?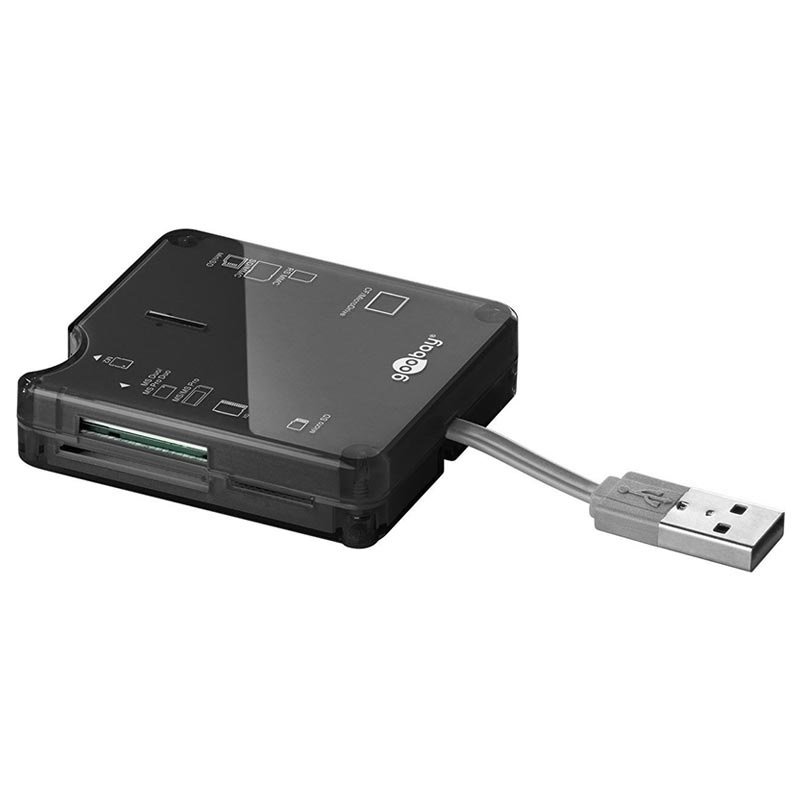 We highly recommend using card readers to read not just SD cards, but any kind of memory card. The following points summarise the reasons why this is a good practice to follow:
Card readers do not require additional accessories or drivers and connect directly to your computer or laptop.
When connected directly, devices rely on their own batteries. If the battery dies mid transfer, you risk losing your data or corrupting the card.
Card readers usually offer a higher read and write speed than a direct device connection.
These devices work with a wide range of cards and hence eliminate the need for different cables and drivers.
Wear and tear is minimal in the case of card readers and their connectors.
These devices work reliably and offer better performance when dealing with bad sectors in memory cards.
What memory card is best for the Nintendo Switch Lite? Which memory card is best for the Nintendo Switch?
Nintendo Switch consoles are only compatible with microSD memory cards. Their memory card slot size does not support SD cards and miniSD cards.
What size memory card is best for the Switch?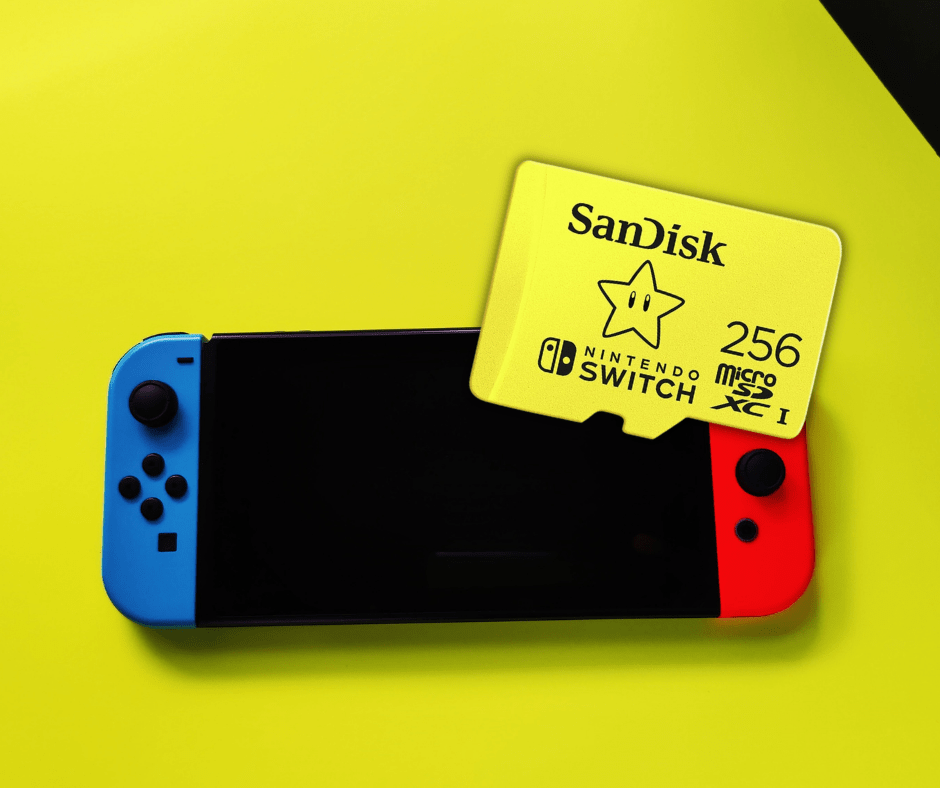 The memory size for your Nintendo Switch consoles depends on your usage. Both microSDHC cards and microSDXC cards are supported by Switch. The latter is recommended if you intend to use the eShop frequently.
A 64GB microSDXC card is sufficient if your intent is to buy AAA releases physically, and eShop titles occasionally. You will need at least a 128GB card if you primarily purchase eShop games.
What memory card is best for a PSP?
PSP gaming devices can use microSD cards with an adapter. Officially, PSP can use:
Memory Stick PRO Duo™ (Mark2)
Memory Stick PRO-HG Duo™
Memory Stick PRO-HG Duo™ "HX"
Memory Stick Micro™ (M2™)
Memory Stick PRO Duo™
Memory Stick PRO Duo™ (High Speed)
Memory Stick PRO Duo™ (PSP)
Memory Stick Duo™ (with MagicGate)
Memory Stick Duo™ (with MagicGate) (PSP)
As for PSPgo, Memory Stick Micro™ (M2™) is the recommended storage accessory.
What memory card is best for a PS Vita?
Unlike with PSP, PS Vita uses Vita exclusive memory cards. These memory cards come in capacities of 4GB, 8GB, 16GB and 32GB. Lower capacity cards are recommended for those that mostly buy physical games. Higher capacities will satisfy the needs of those that purchase primarily digital download games.
What memory card is best for the Kindle Fire?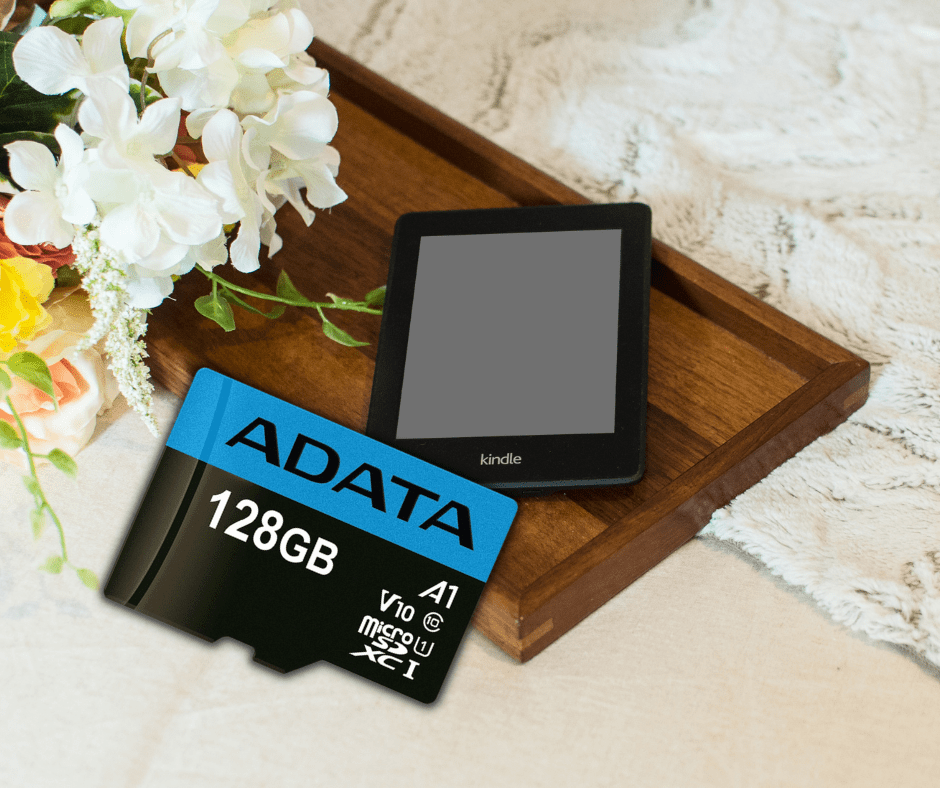 MicroSD cards with storage capacities of up to 128GB can be used with the Amazon Kindle Fire. For optimal performance, Amazon recommends UHS or class 10 microSD cards.
What size memory card is best for a GoPro?
You can use both microSDHC and microSDXC cards with GoPro. The memory size will depend on your usage.
Safely Stored
The guide should have helped you understand memory cards better and how to choose a good memory card. Learn more about how to take care of them in our post about Memory card Tips and Tricks.
We recommend you invest in a memory card holder to protect them from accidental breakage and dust. Regardless of your device, it is important that they are fully charged to prevent corrupting your card data by powering off mid-transfer. Consider power banks as a backup in times of need.
Find more fun ways to put your memory cards to use, such as with drones to capture scenic beauty or capture precious moments with your digital cameras. Get in touch with us to find original memory cards and memory sticks for all your storage needs!