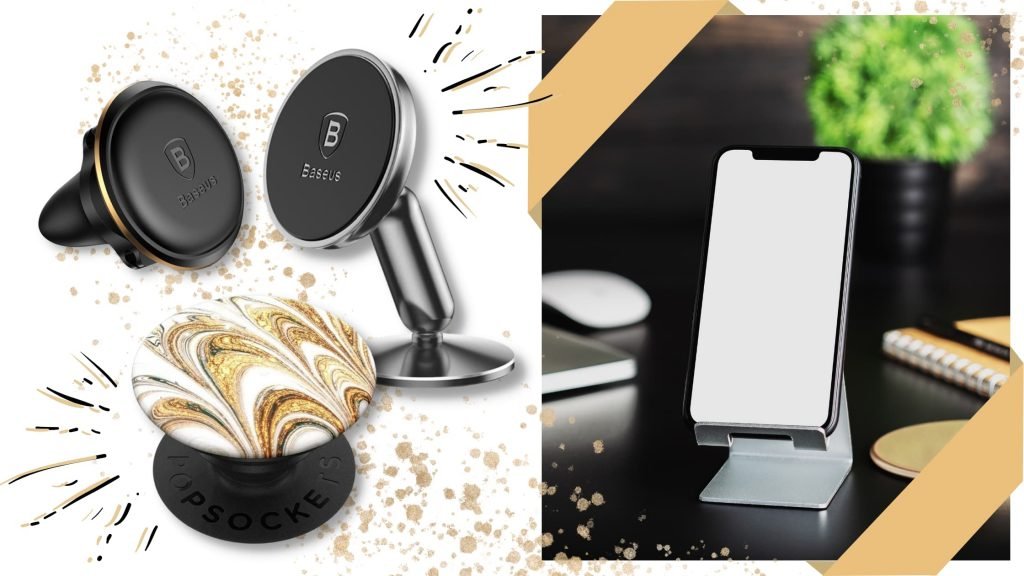 When you have the right phone holder for your mobile device, you can avoid a lot of issues. Practicality is the primary purpose of mobile phone holders and stands. It is not always convenient to hold your device and do another task whilst using it.
Additionally, with the digital age of social media focused on videos and photos, phone holders have risen even more in popularity. You can find different types of phone holders that allow you a variety of creative opportunities.
Another situation where a phone mount serves both practical and safety purposes are in vehicles. Having a phone holder for your car is essential when you rely on your mobile device for navigation maps.
In this post, we go through the variety of available phone holders and stands so you can make the right choice for yourself.
Keeping Your Phones in Place: Mounting Methods
All your holders and stands utilise one of four mounting methods to connect your phone with the stand. Each method offers a level of convenience and design features. So, let us learn about the mounting techniques before we guide you about the different smartphone holders and stands.
A Strong Bond: Magnetic Holders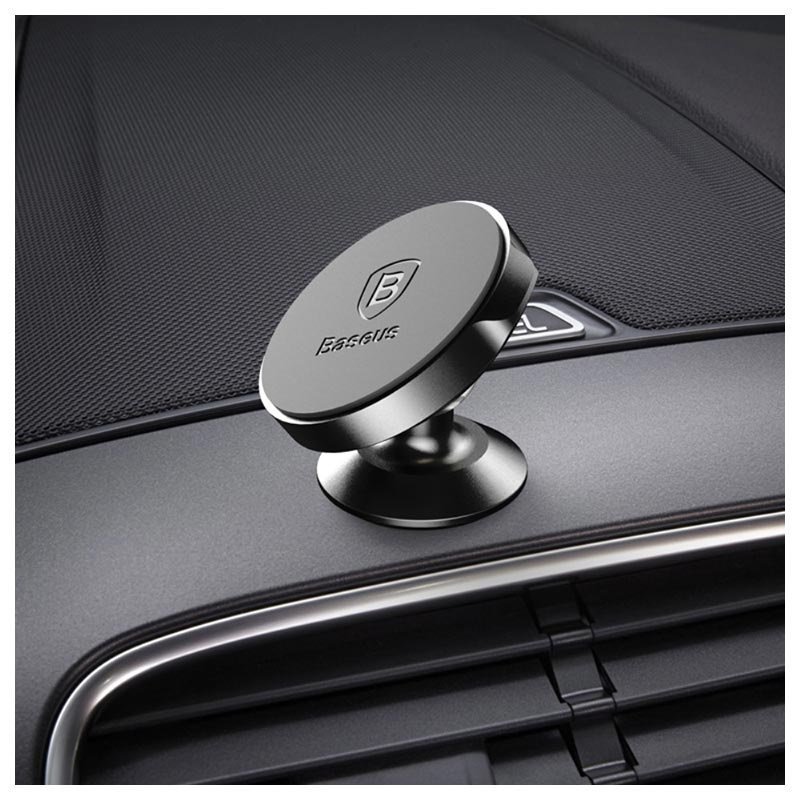 As the name suggests, magnets do all the heavy lifting. This method offers a clean and sophisticated look, especially on magnetic car mounts. Additionally, it is a very convenient mounting option since you can simply place the mobile phone on these stands, and remove them again.
These stands either come with a pair of magnets, or a pair of magnets and a metal piece. One magnet is on the stand, whilst the other one (or the metal piece) needs to be attached to your device. This can be bothersome to some people who hate attaching anything to their phones.
It is possible to simply put the magnetic piece underneath a phone cover to use the stand. However, this can potentially result in the piece sliding around in the case and causing alignment issues.
There is also another possibility of some phone covers not allowing proper adhesion of the metal plate. Phone case designs, such as folio cases, also may not be compatible for the effective use of a magnetic stand.
If you are an iPhone user, you will find Apple's MagSafe ecosystem sporting magnetic accessories. The design features of MagSafe covers allow easy alignment with compatible magnetic holders.
Many of the latest smartphones have magnetic coils included to support wireless charging. For these gadgets, the magnetic mounting method is a perfect choice.
Clicked In: Automatic Locking Holders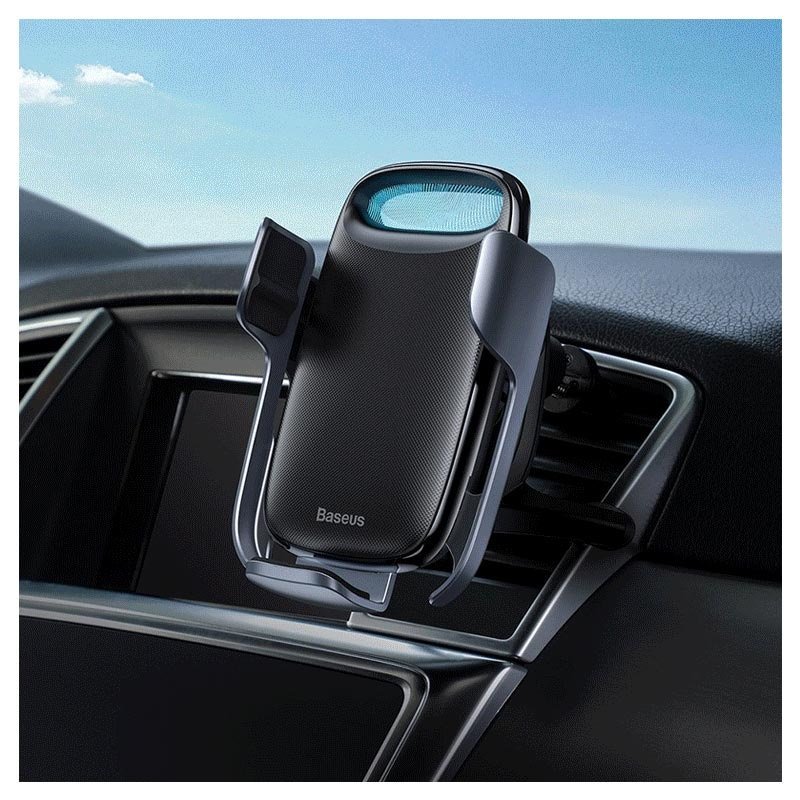 If the intangible holding power of magnets makes you feel uneasy, then locking holders are a great alternative. However, compared to magnetic or even scotch mounted holders, these holders can be rather bulky. But the bulkiness is not a bad trade-off when you know your smartphone will stay safe and in place.
Locking holders use clamp features to securely hold your phone in place. With automatic locking holders, you simply press your device against the lower clamp for the side clamps to grip your phone.
When taking off your phone, it requires a little effort to pull it out. However, you can find automatic locking holders that come with a release button, making it easy to take out your mobile device. When opting for these types of mounts, make sure the clamps fit the size of your smartphone.
Clever Locking: Auto-lock Electromechanical Holders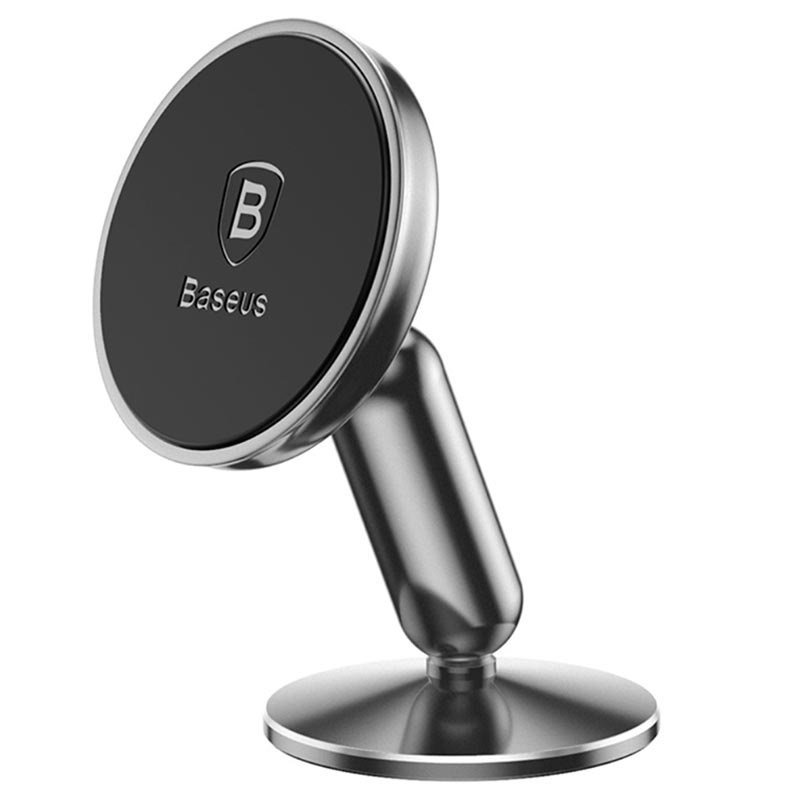 An upgrade to the automatic locking holders, the electromechanical holders pair the automatic locking feature with motion sensors. You will also find that some holders with this mounting style support wireless charging.
The futuristic feel of these holders makes attaching your phone an easy one-touch process. Just like the previous mounting method, this approach also makes use of clamps that provide an effective hold on your mobile phones.
Thanks to the built-in motion sensors, there is no need to push and pull when using it with your phone. These sensors detect when your device is brought close to it and opens the clamps so you can place it in. Once in place, the clamps automatically close.
Similar to the previous method, mounts using this technique can be bulky. Additionally, these require electrical power to work. So, these car mounts need to be connected to your car's cigarette lighter.
Sticky Situation: Scotch Mounting Tape
As with the magnetic hold technique, the scotch mounting technique does not add additional bulk. This method relies upon using a sticky adhesive that is attached to either your phone or your case and also the stand.
A downside of this technique, as with the magnetic one, is the need to attach adhesive materials. Removal of the sticky tape can leave residual glue on the surface. But that does not have to be an issue with proper cleaning tools.
Furthermore, this approach may not be suitable for larger phones. The adhesives are designed to handle a certain weight range, specifically small phones. Thus, for larger phones, this mounting technique offers minimal hold.
Stay on Track: Mobile Phone Holders for Cars
The majority of holders fall in the category of car phone mounts. A wide variety of options are available that fit the needs and requirements of either the driver or the passenger. Let's take a look.
Gone With the Wind: Vent Mounted Holders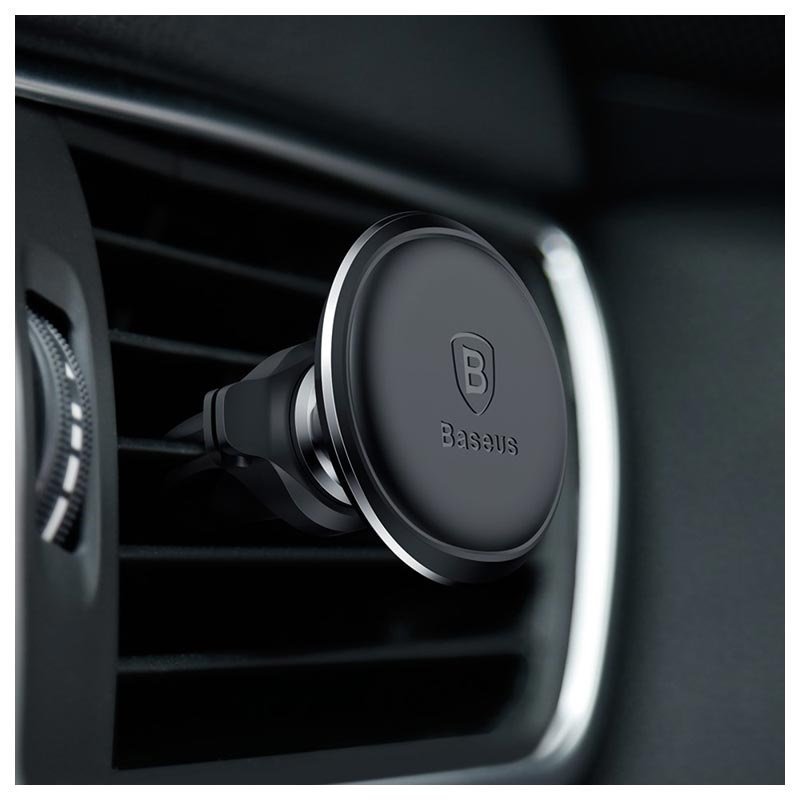 One of the most popular types of holders for cars, these attach easily to the AC vents of the car. They come with a special cross-shaped vent clip which allows you to use them on any deflector in the vehicle. Since AC vents are universal in cars, these mounts fit any car model and brand.
However, remember that these vent mounted holders put all the weight on the vents. This means the heavier the phone, the more weight on the deflector.
Simple Solution: Suction Cup Holders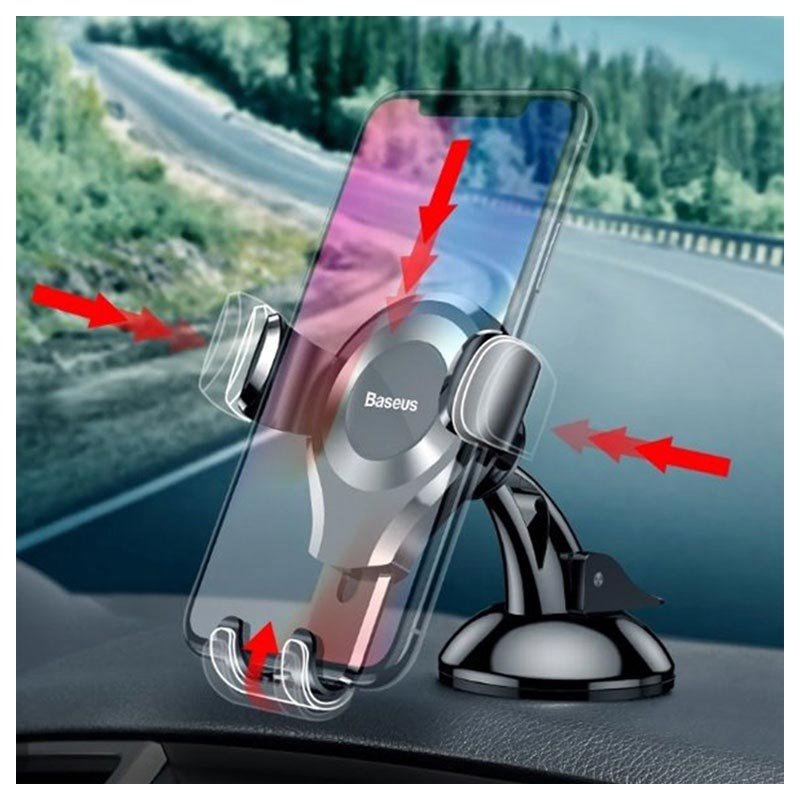 You might already be aware of many portable speakers sporting suction cups as mounts. So why not use them for your mobile phone too? Suction cup holders offer hassle-free installation, and pretty much everybody is already familiar with it.
These car mounts can be easily applied to dashboards as well as windshields. But that's not where its application stops. The suction cup feature means most surfaces can act as their anchor. Your family dinner can be peaceful and quiet whilst your toddler enjoys their cartoons on the phone held in place with this holder.
Firmly in Place: Sticky Phone Holder
Any surface onto which tape can be applied can sport the sticky phone holder. Unlike the previous two options, sticky phone holders have a permanent place once fixed. So, they can be less than ideal if you need to move the holder around.
You can usually find a wide variety of mounting styles with these holders. Depending on the mounting technique, these holders are suitable for all sizes of mobile phones. These are quite popular as dashboard mounts.
Upgrading the Legacy: CD Slot Holders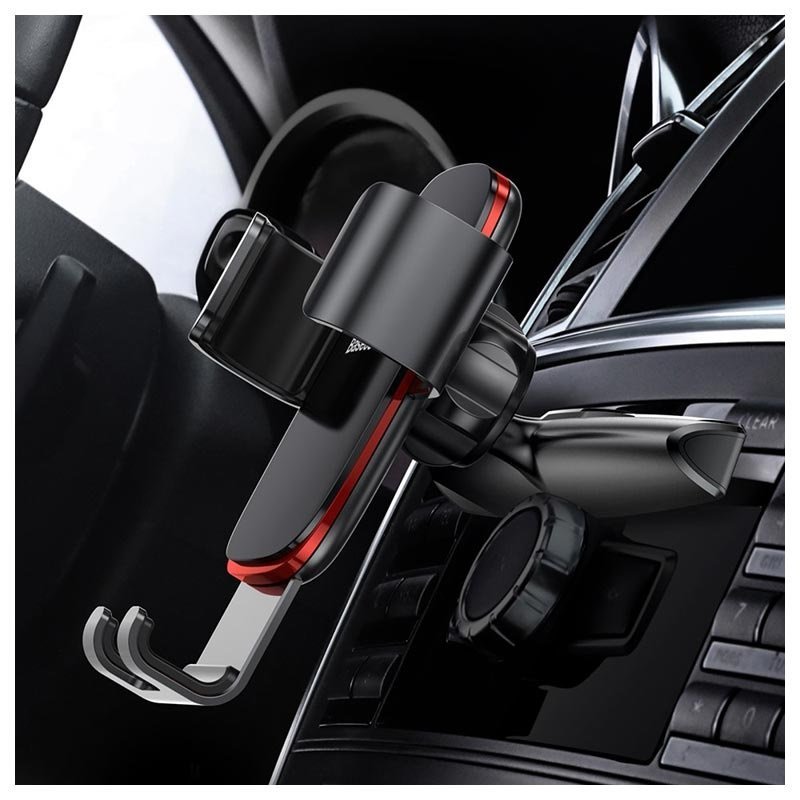 CDs are slowly going out of fashion, but your car might still have a place for it on the stereo system. Why not put that to use with a CD slot mount for your phone? This ingenious design puts the otherwise unused music player option to good use.
The holder comes with a special mount that can be inserted into the CD slot. The positioning of this holder makes it very convenient too. The central location of the phone will allow you to easily use it as a navigation system.
Backseat Movie Marathon: Seat Headrest Holders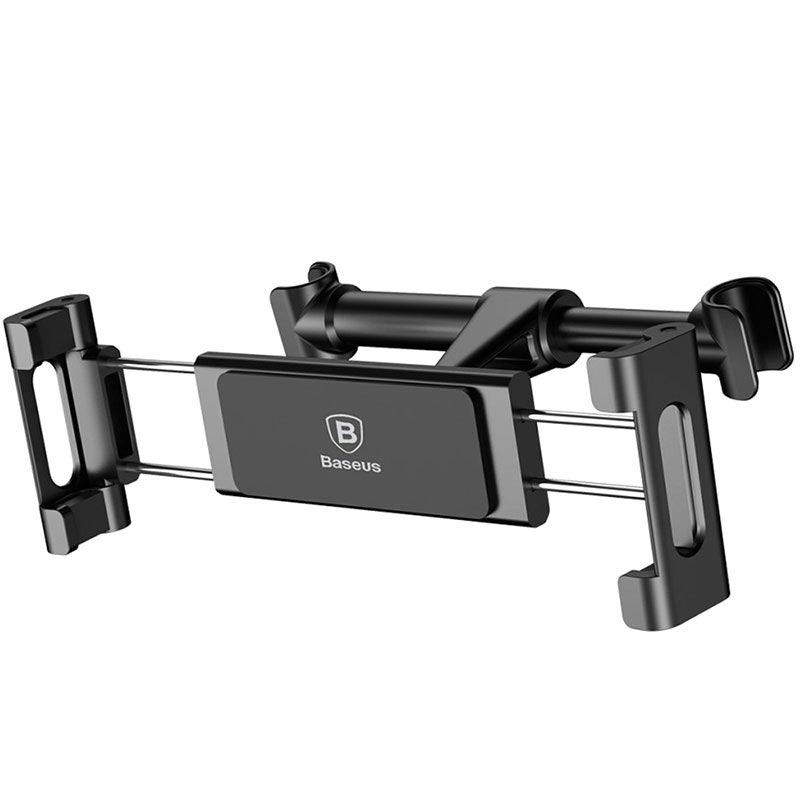 Long trips in the car can get frustrating for the passengers. But, with a seat headrest holder for your smartphone, keeping your passengers entertained will be a breeze. These holders just need to be secured to the headrest, and then the fun begins!
This mount holds not just your phone, but many of them are also designed to be compatible with multiple devices. You can find these mounts with sliding grips that can even accommodate your iPad, regardless of how wide it is. You can also find them with a swivel feature.
For Short Breaks: Car Rear-View Mirror Holders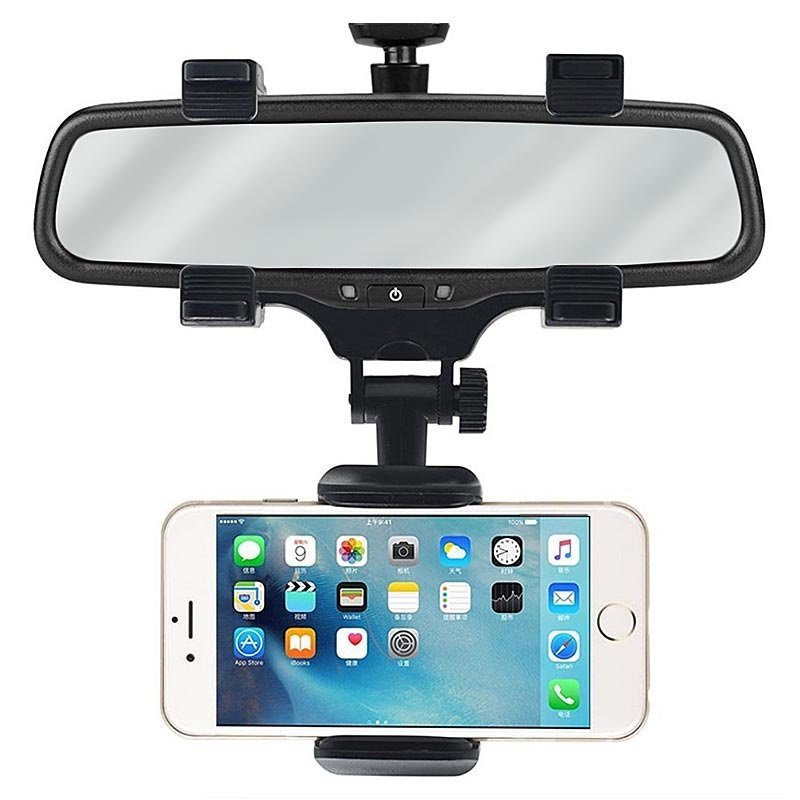 Upgrade your rear-view mirror to do more for you with a rear-view mirror holder for your phone. These car mounts are designed to securely grip the rear-view mirror and provide you with quick access to your device.
However, these come with a word of caution. The position of this holder means that it creates a potential distraction, as you shouldn't be looking at your mobile while driving. This type of holder is better used by the passenger or when you have stopped for a break on a long trip.
Vision Up: Car Sun Visor Holders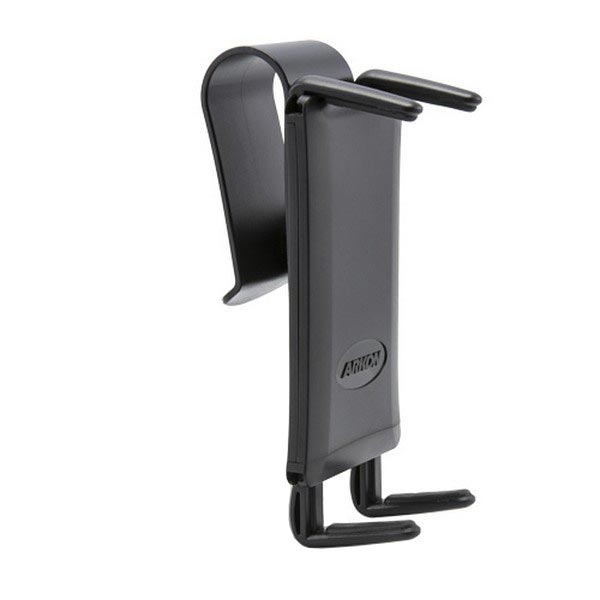 Not the most favoured holder on the list, the sun visor holder is more for the front seat passenger. These holders latch on to the sun visor and make use of clamps to hold on to your smartphone.
However, if you want to use the sun visor for its original purpose, you will need to remove this mount. Additionally, visors are not designed to carry too much bulk. Bumpy roads, along with the added weight of the mount, might cause your visor to drop down from time to time.
In a Spin: Steering Wheel Holders
Answering calls on the speaker is easier with the steering wheel holder. But that might just be about all that it offers. Since these are attached to your steering wheel, they tend to be more inconvenient than useful.
With the latest phones hosting larger displays, these phone mounts will just end up covering up the dials and other emergency car notifications. It also takes up quite a bit of space on the steering wheel, which could potentially cause some serious driving issues.
Get Charged Up: Cigarette Lighter Car Mount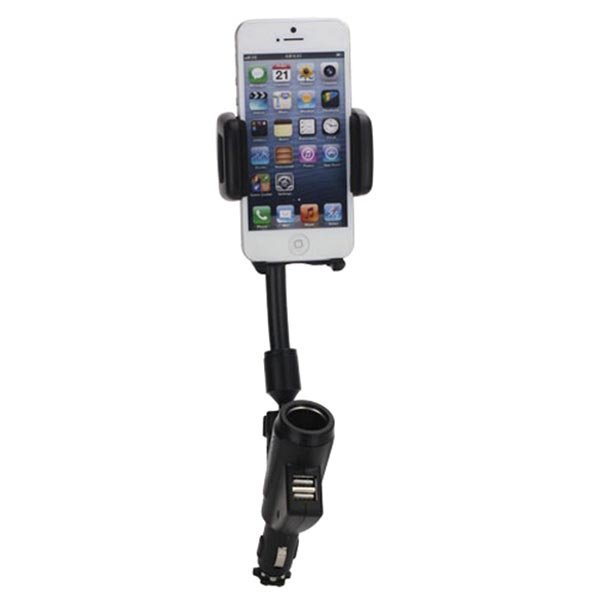 These mounts fit into the cigarette lighter of your car. You will often find these with a USB port to connect your charging cables and your devices. They may, however, not be great if you want to use the navigation capabilities on your smartphone.
However, in comparison to the steering wheel holder and the sun visor holder, this car mount is one we would recommend. The holder does not distract you from the road whilst keeping your phone in easy reach.
Hold My Phone: Cup Holder Phone Mount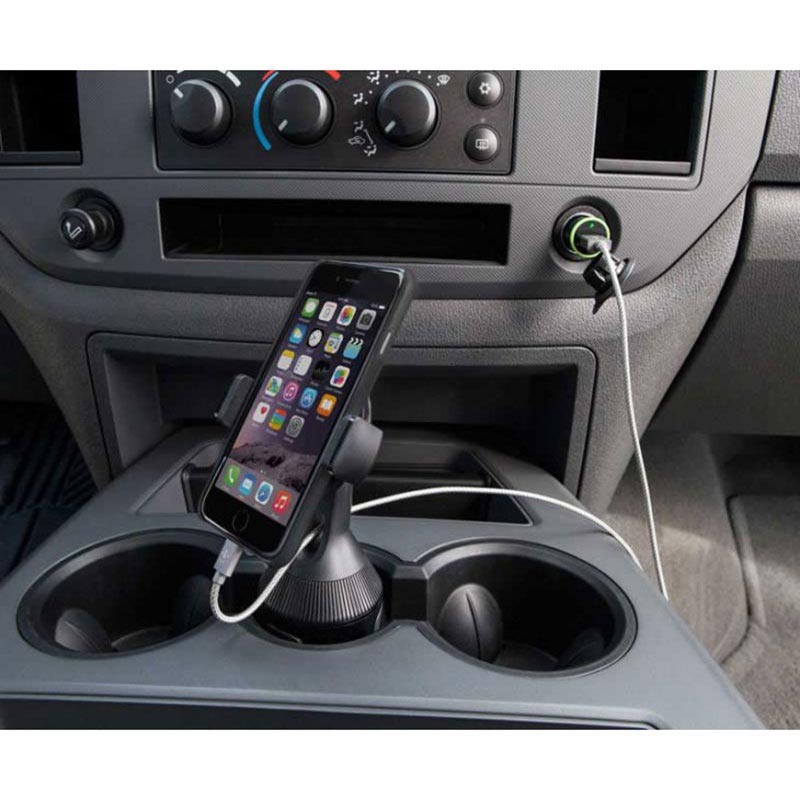 If your cup holder has been serving as a junk collection bin, then upgrade it with a cup holder phone mount. These mounts can fit into any cup holder thanks to their spacing clamps in its base.
The holder usually comes as an arm that extends from the base. You can find both clamp and magnetic options with these holders. Whilst it does take up the space of a cup holder, you can find varieties that still allow you to use the cup holder for its original purpose as well.
Two Wheel Adventures: Mobile Phone Holders for Bikes
For those that enjoy riding their bikes, a bike phone holder just elevates the entire experience. With your smartphone secured and your playlist on your Bluetooth headphones, the ride becomes even more enjoyable.
Webbed In: Silicone Bike Holder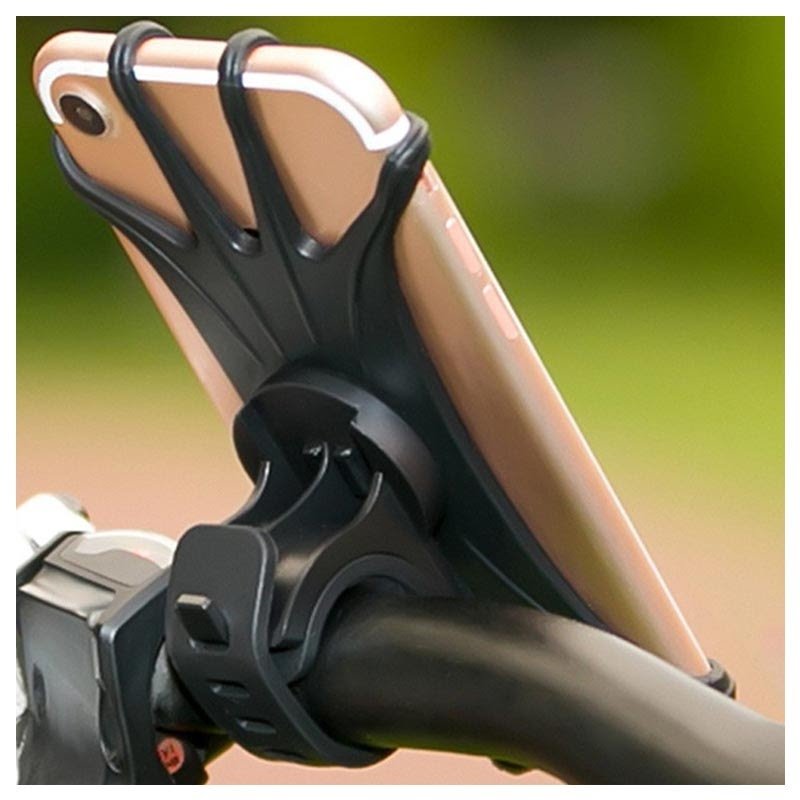 Made from silicone, these durable phone holders often feature a web styled design. The stretchy material snuggly holds the device in place without blocking access to buttons and ports. You can also find models that come with a 360-degree rotation feature.
These holders usually come with an adjustable strap for easy installation on any bike. Its low profile also keeps it stylish without being bulky. One downside of these holders is the lack of protection from the elements.
Obstruction Free: Holder with Adapter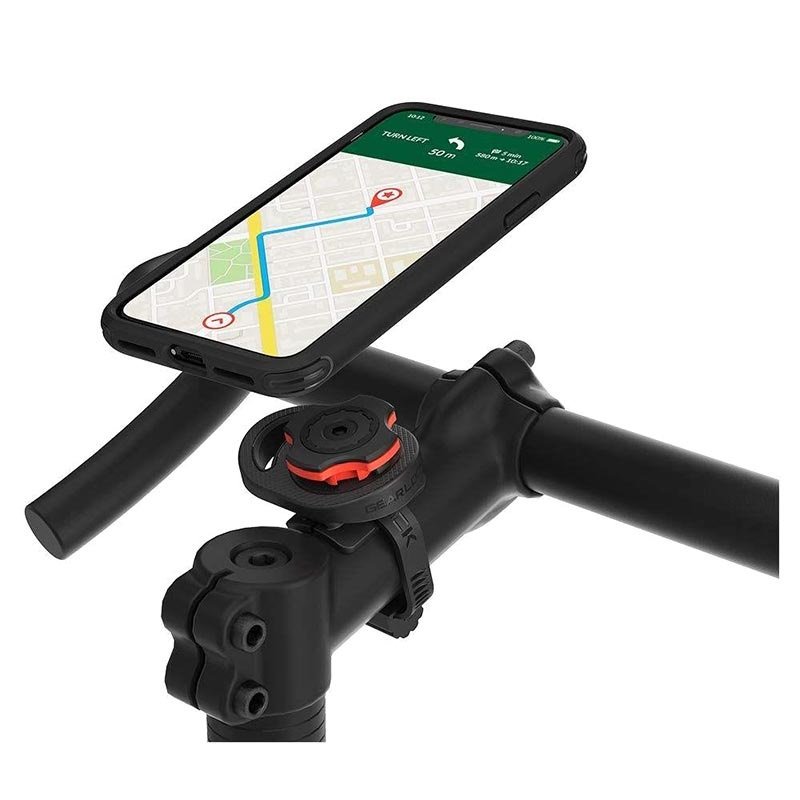 These holders are quite like wristwatches. They come with an adjustable strap that can be attached to any bar of your bike. Instead of encasing your phone, these holders come with an adapter feature that allows you to lock in your mobile during your rides.
The adapter has two parts, one attached to the strap and the other that needs to be stuck to the phone or the case. As with the silicone holder, protection from the weather isn't available. But that issue can also be solved with a waterproof case for your mobile. You also usually get a full rotation option with these ones.
Navigation Friendly: Handlebar Mount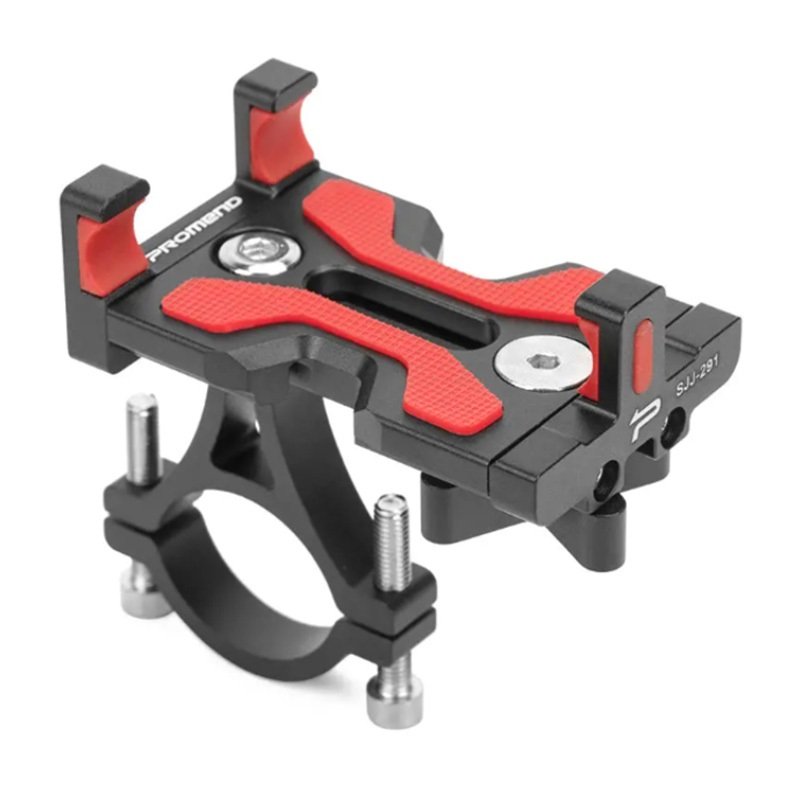 These mounts have a straightforward design. The construction usually uses lightweight aluminium arms and clamps with rubber grips. The adjustable clamps fit most sizes of phones and allow you to easily view your display without obstructing it.
You can also expect these arms to have ball joints that allow you to freely adjust the viewing angle. Additionally, they usually use screws to ensure a secure fit. As with the previous two holders, your phone is more exposed to the elements during your rides.
Waterproof Solution: Bike Cases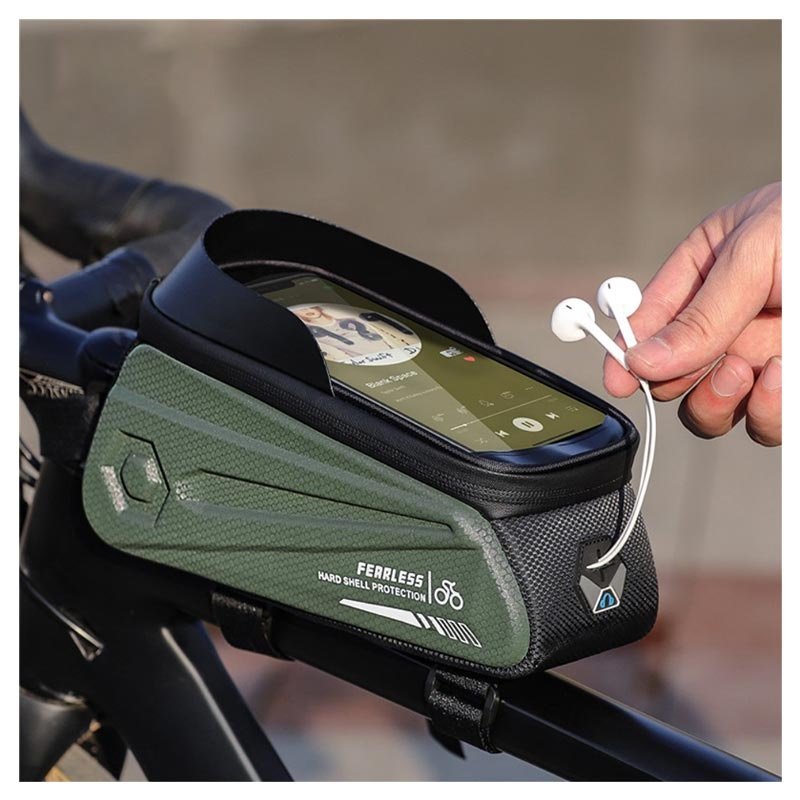 Of all the available choices, bike cases are the best type of holders for these free-spirited vehicles. You will find many of these cases sporting a waterproof design, whilst also using transparent materials to give you complete access to your screens.
Another bonus feature of these cases is the option for extra storage. Compartments on these holders allow you to carry all your important belongings, such as your keys or wallet, all in one place. However, these holders obstruct access to the buttons and ports and usually do not support rotation.
Storage Options: Bike Tube Bag
Tube bags can be considered a combination of the above holders. These holders come with a silicone holder attached to the bag. You get to enjoy the rotative feature of silicone holders and have full access to the functionality of your phone.
The bag allows you to store away your small items and enjoy your ride worry-free. However, since the smartphone is out in the open, these holders are not recommended for wet environments.
Improved Grip: Phone Holders for Your Hand
At first, you might wonder why you would need a holder to hold your phone in your hand. But after a couple of accidental drops or trying to watch videos with a wobbly screen, you will realise your large screen phones do need one.
However, these might not be suitable for wireless charging phones. You can learn more in our blog about wireless charging with cases.
Cute and Functional: Pop Sockets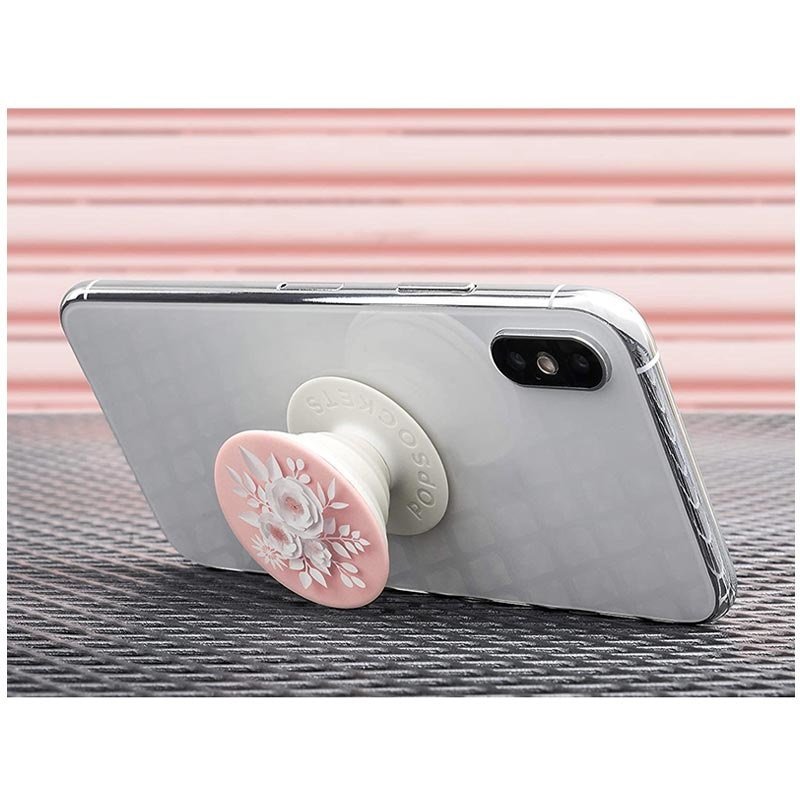 These became all the rage when they were introduced. Pop sockets add functionality as well as style to your devices. The simplistic design adds a pinch of drama to your device. Simultaneously allowing you a better grip on your phone, and also doubling up as a stand.
With a pop socket, you can enjoy your favourite K-drama on your mobile device while you enjoy a hot bowl of ramen. And if you want to personalise it, just head over to the 2-minute, 3-step personalisation app on MyTrendyPhone!
Sophisticated Style: Ring Holder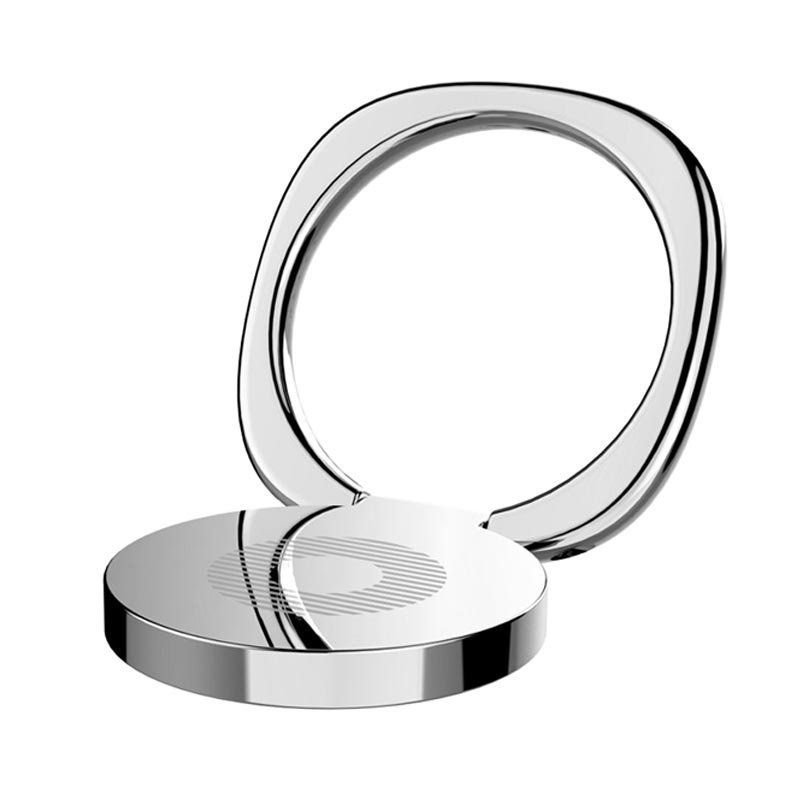 If you prefer something minimal rather than a pop socket, then a ring holder is for you. Metal keyrings and leather tags are some of the sophisticated options available in these holders. Using them is simple. You simply slide your finger through the loop and instantly improve your hold on your phone. This is the type of holder you also can customise in our app.
Workout Friendly: Arm and Wrist Bands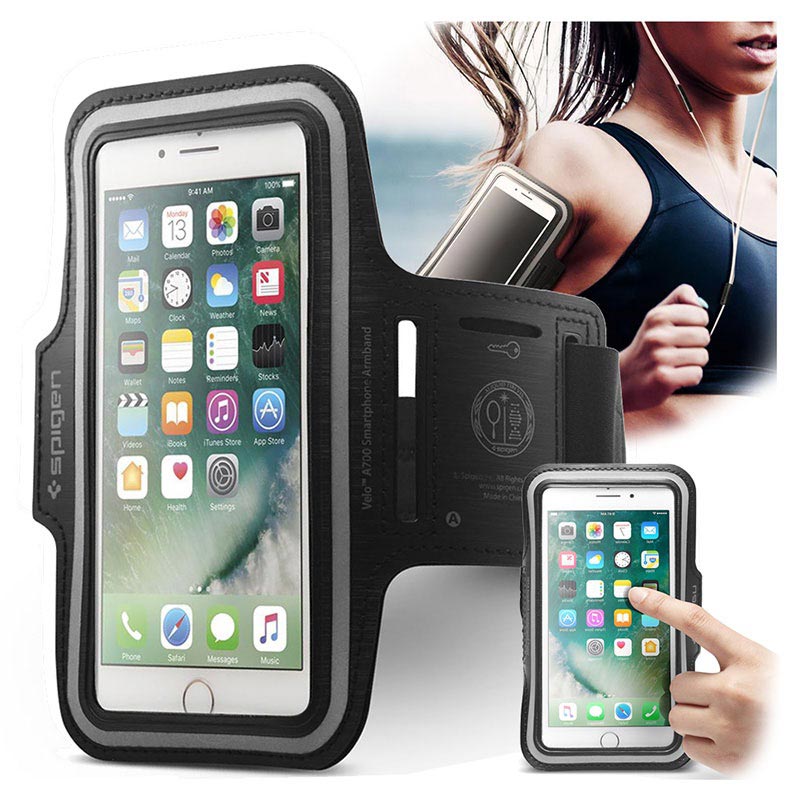 Smartwatches and smartphones go together when it comes to exercising. Armbands, some of which can also be worn around the wrist, are essential for workouts, and come in a wide range of various styles. You can find all-access silicone holders with rotary options as well as armbands that come with additional pockets for storing keys and cards.
Stabilising Shots: Stands and Holders for Media Fans
Whether you are a budding YouTube sensation or like to test your camera's capabilities to the extreme, these stands and holders are an important tool. Avoid looking amateur and capture brilliant videos and photos with these gadgets.
Three-legged Support: Tripods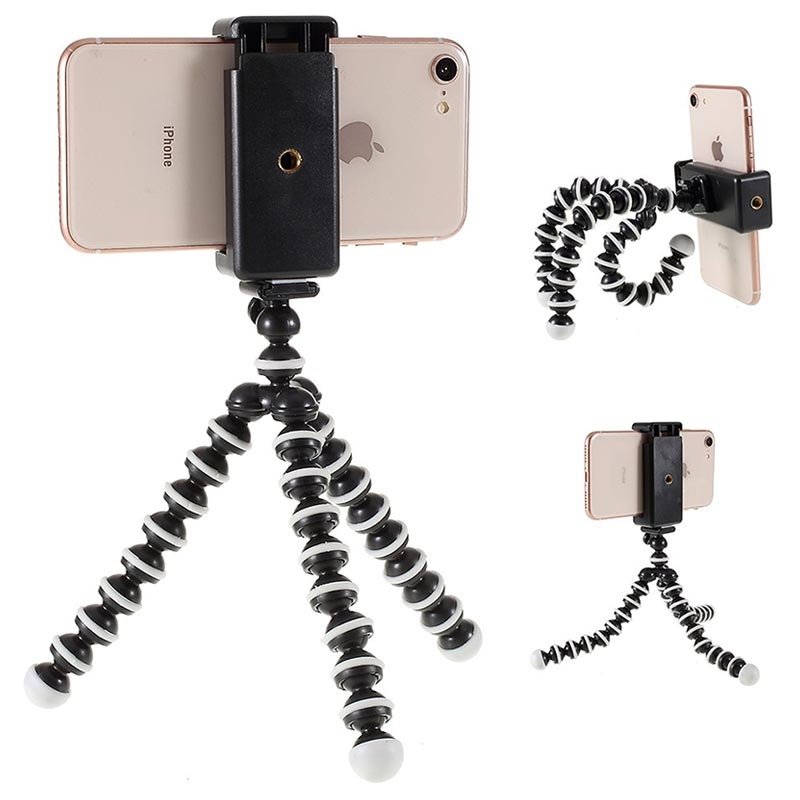 Whether it is your iPhone 12 or a digital camera, tripods are the ultimate choice when it comes to stabilising your shots. The three-legged stand comes in different variations and styles to meet any requirements you may have.
You can choose a tripod with flexible legs that can wind around any surface for a sturdy grip. If you need good lighting for your photo shoots, find yourself a tripod with a ring light. These are usually lightweight and highly portable too.
Perfect Selfies: Selfie-Sticks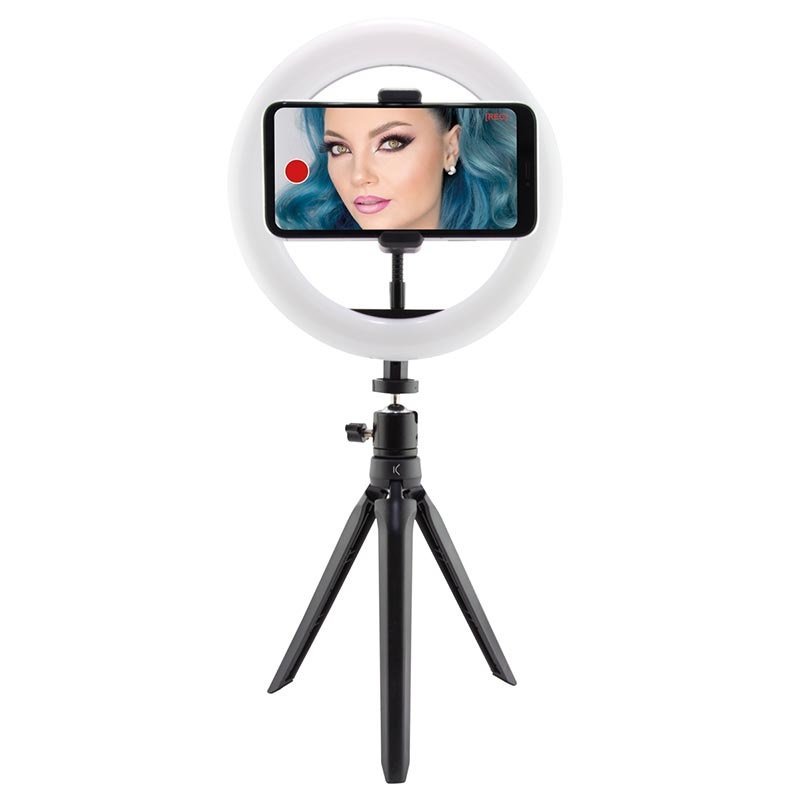 This handheld gadget is a tourist favourite. Selfie-sticks came along at a time when mobile phones' front cameras just kept getting better. This mobile holder acts as an arm extension, allowing you to take photos and videos without an awkward arm taking up space in each shot.
Many selfie-sticks also feature buttons that work with your camera. They also allow you to extend the length and tilt for the perfect selfie. Some selfie sticks also come with tripods and removable remotes.
For Blockbuster Videos: Gimbals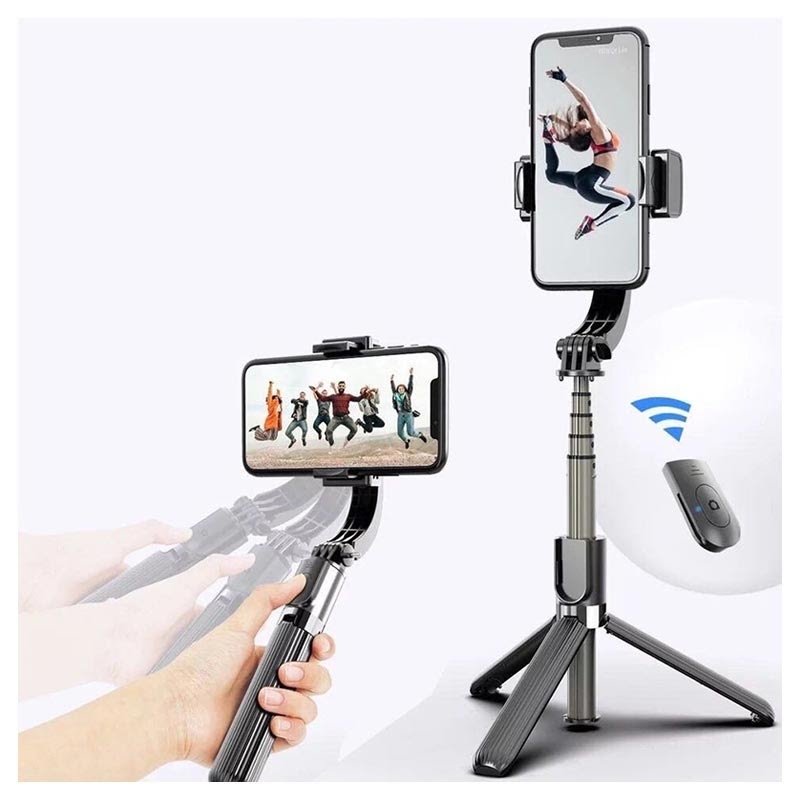 These are not just for big blockbusters. Gimbals have become the choice of adventure seekers that want to record their fantastic skateboarding tricks or other adventures. These holders ensure that the frame stays stable no matter how much you move with their built-in gyroscope.
They are battery-powered and usually come with supporting apps to allow you to customise the handling.
Staying Organised: Stands for Home and Office
Mobile phone stands help you keep your precious smartphone in easy reach. These also help you stay organised and keep you from losing your phone.
All Together: Docking Station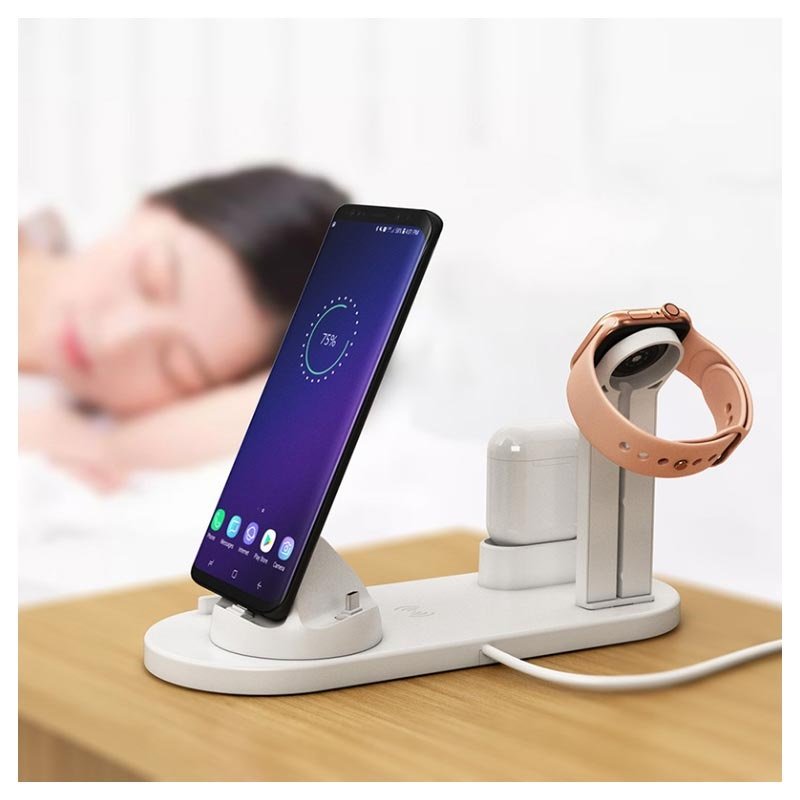 Docking stations organise your space and keep your mobile device where you need it. These look great anywhere but are perfect for workspaces and studies. You will find that many docking stations support wireless charging as well. Many stands also help you keep your smartwatches and wireless earphones all in one place.
Be Safe and Secure with the Right Phone Holder!
We hope this blog has helped you discover the range of phone stands and holders available for your smartphone. Are you looking for more guidance, or are you interested in making a useful purchase? Get in touch with us, and let us guide you to the right products!